The French Riviera has always been a magical place to say "Yes, I do" with a fantastic scenery as a unique background. Our French Riviera wedding inspiration took place in the south of the country, in the village of Vence. The reason? It is a beautiful space filled with the freshness that characterizes this incredible French region.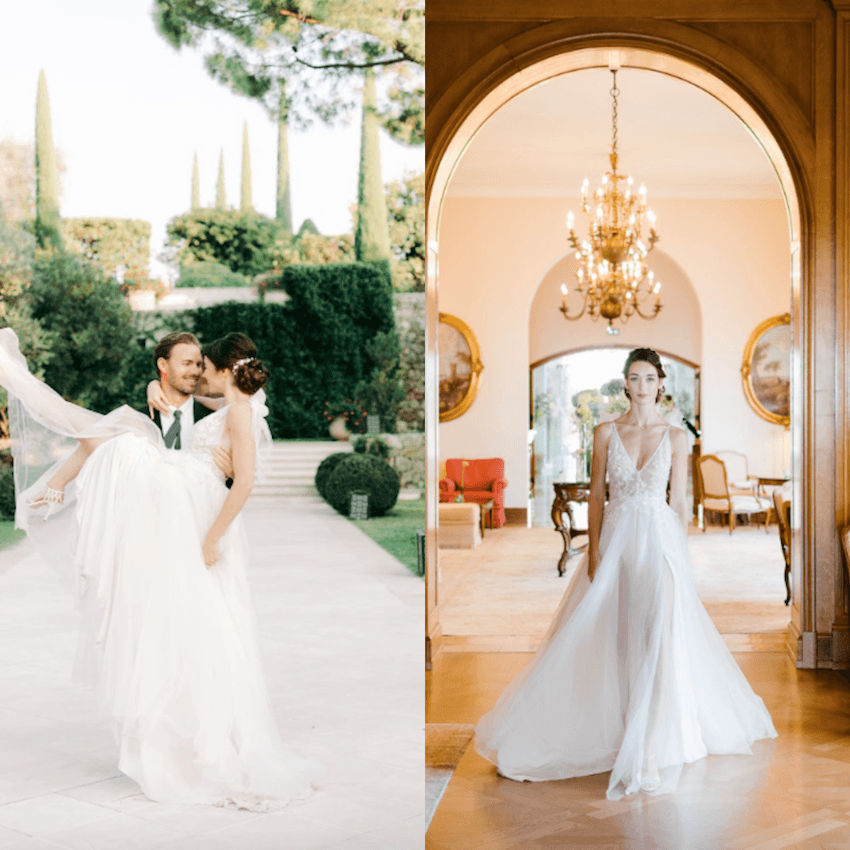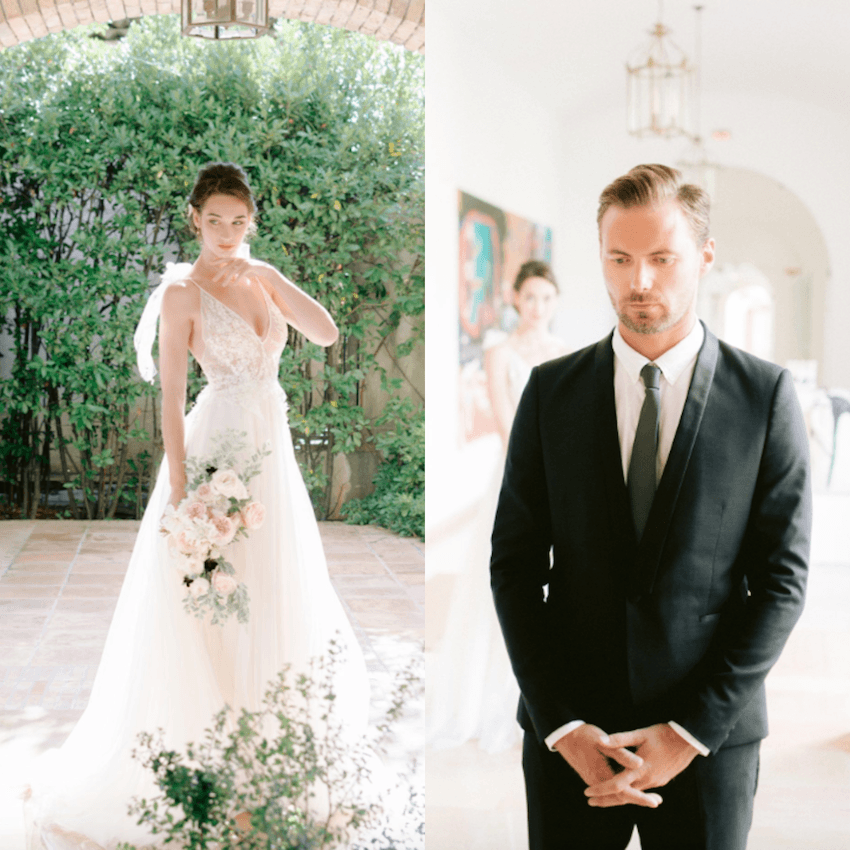 The photoshoot took place in the Castillo Saint Martin, where elegance and luxure form essential elements of the landscape. The Castle features a small but very original chapel in its interior, ideal for an intimate ceremony.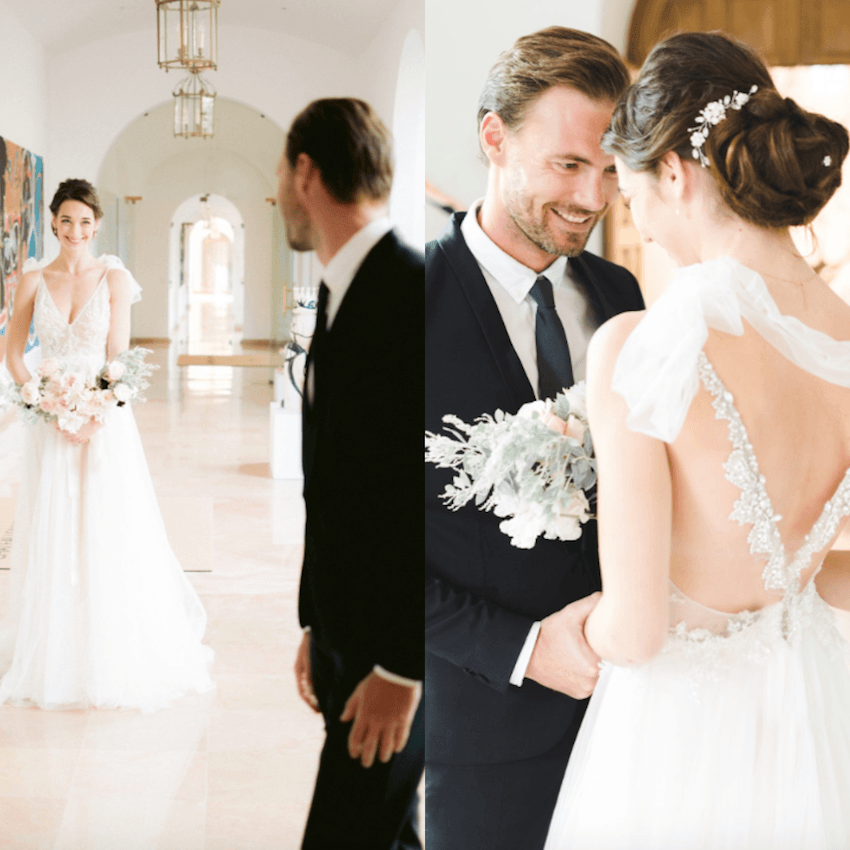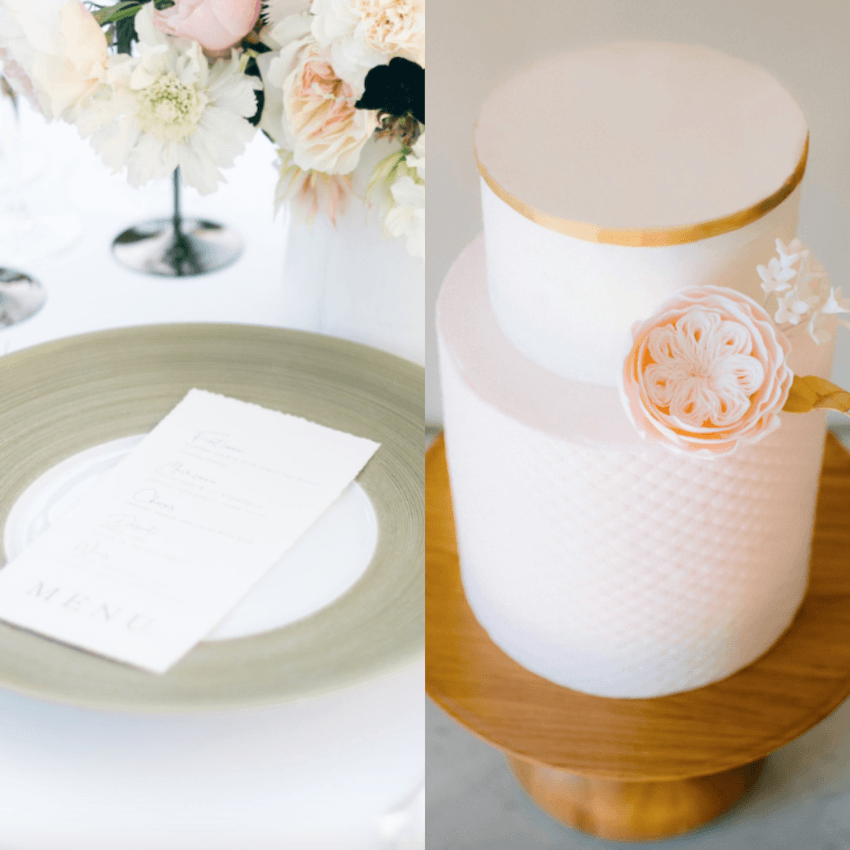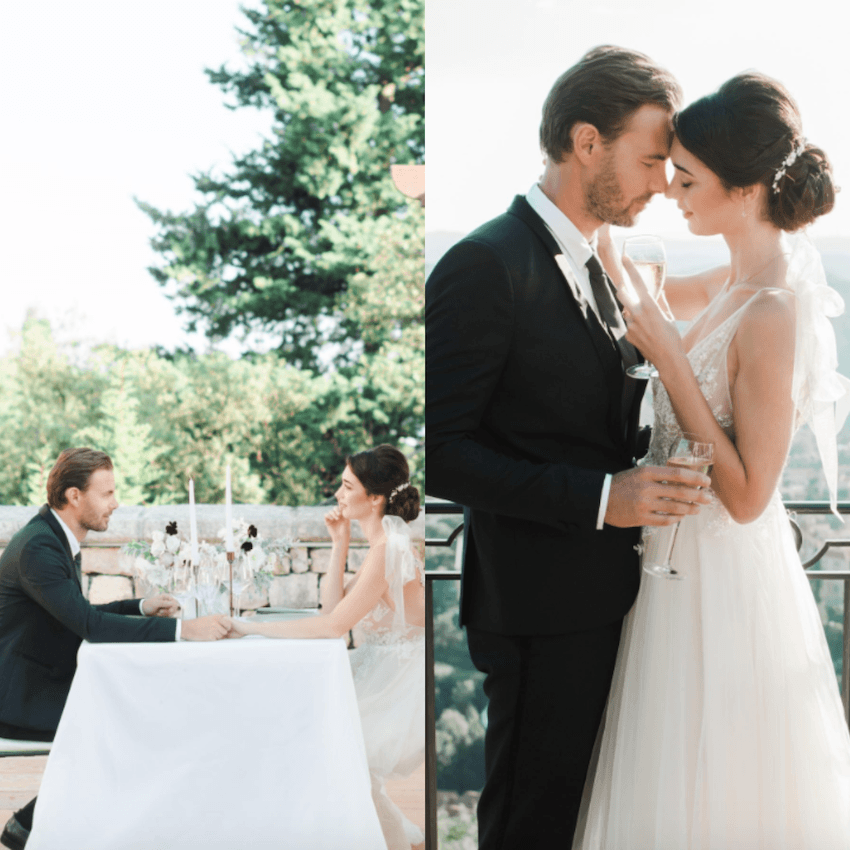 The destination wedding shown in these pictures is sophisticated and modern, but manages to keep the authenticity of the twelfth-century-old castle. Certain details such as the time's car used for the couple's arrival and the bride's fresh roses' bouquet brought a very chic touch to the union.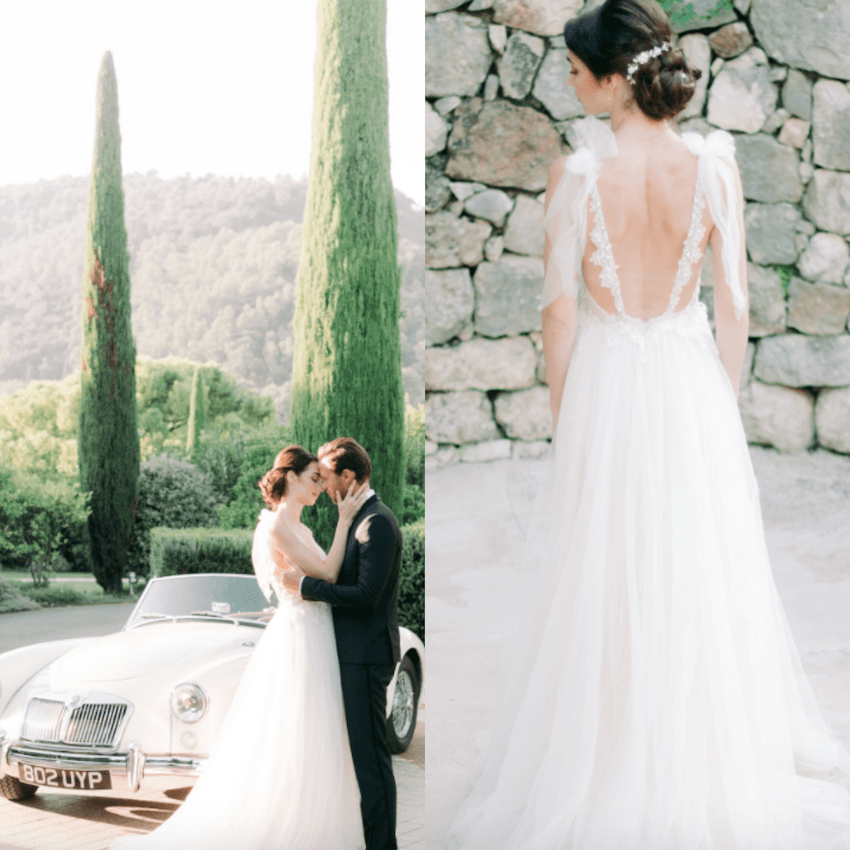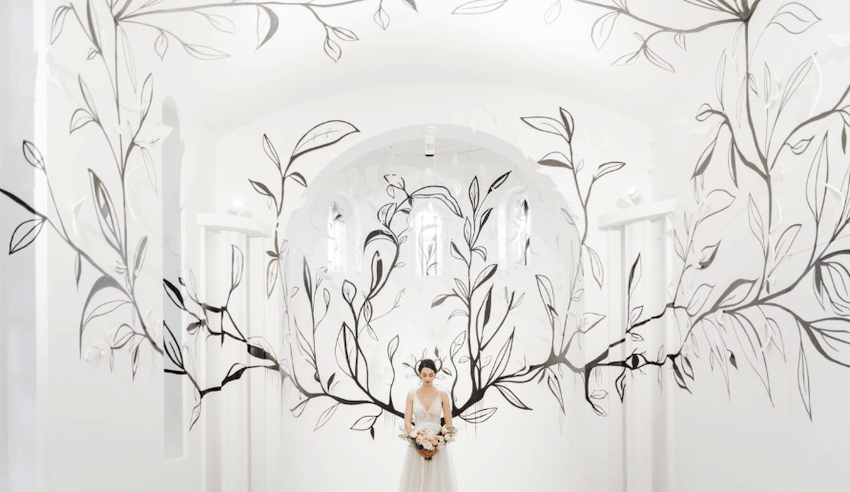 As for the bride's dress, she opted for a spectacular and suggestive design by Inbal Dror, with a great V-shaped neckline in the front and an incredible opening in the lower part, leaving one leg uncovered. As for the groom, he had chosen a classic simple blue suit, perfect for the occasion. A dream wedding with breathtaking sights !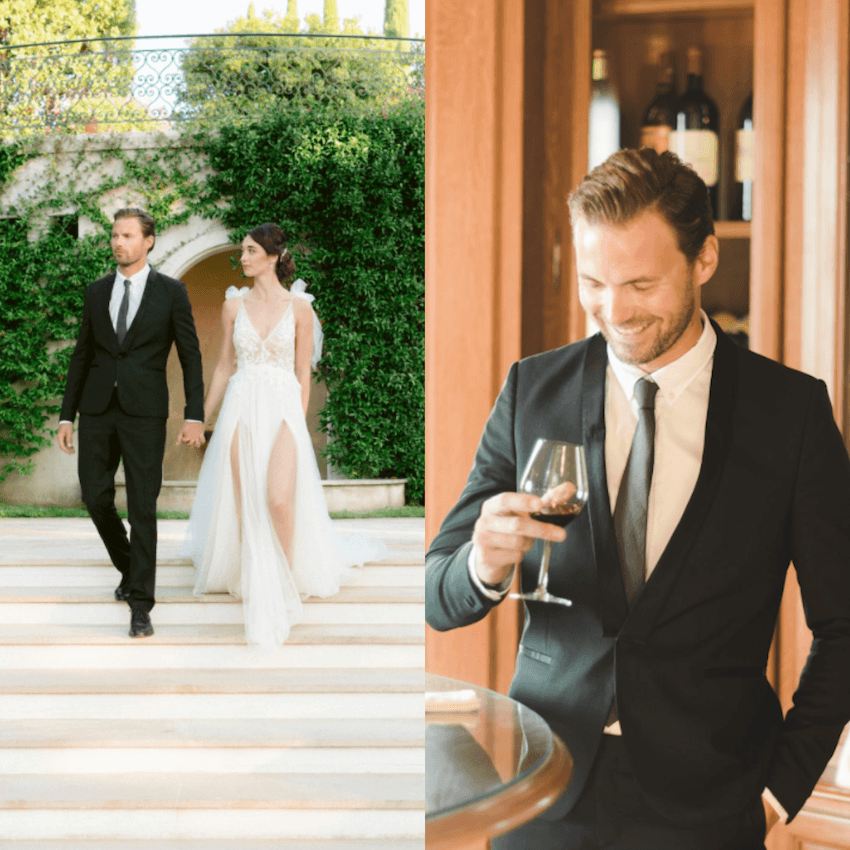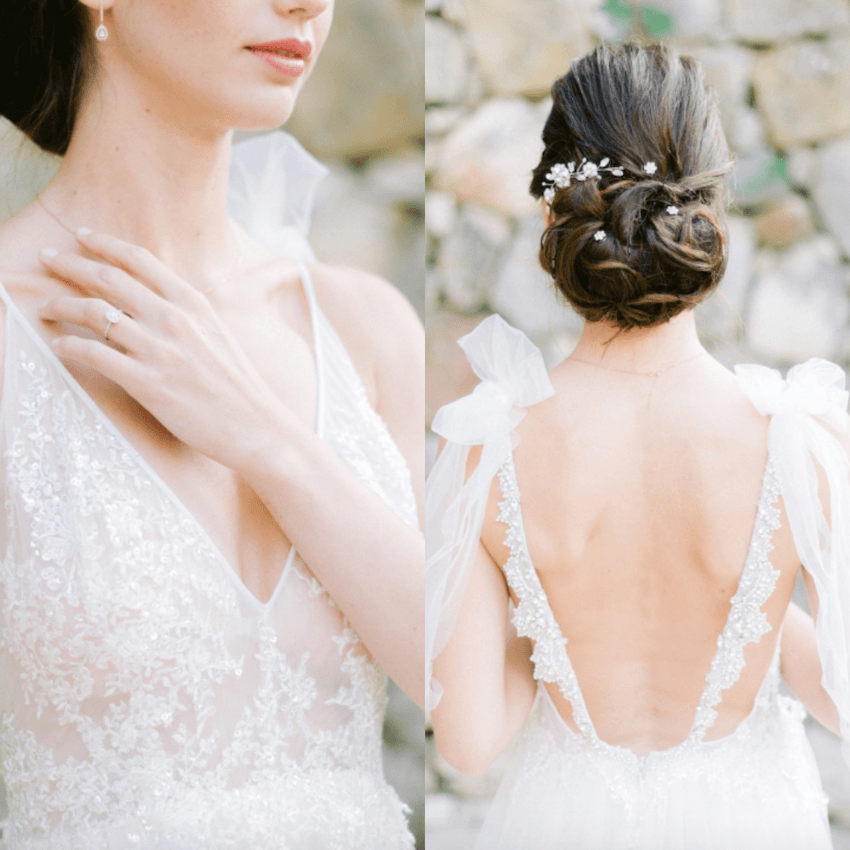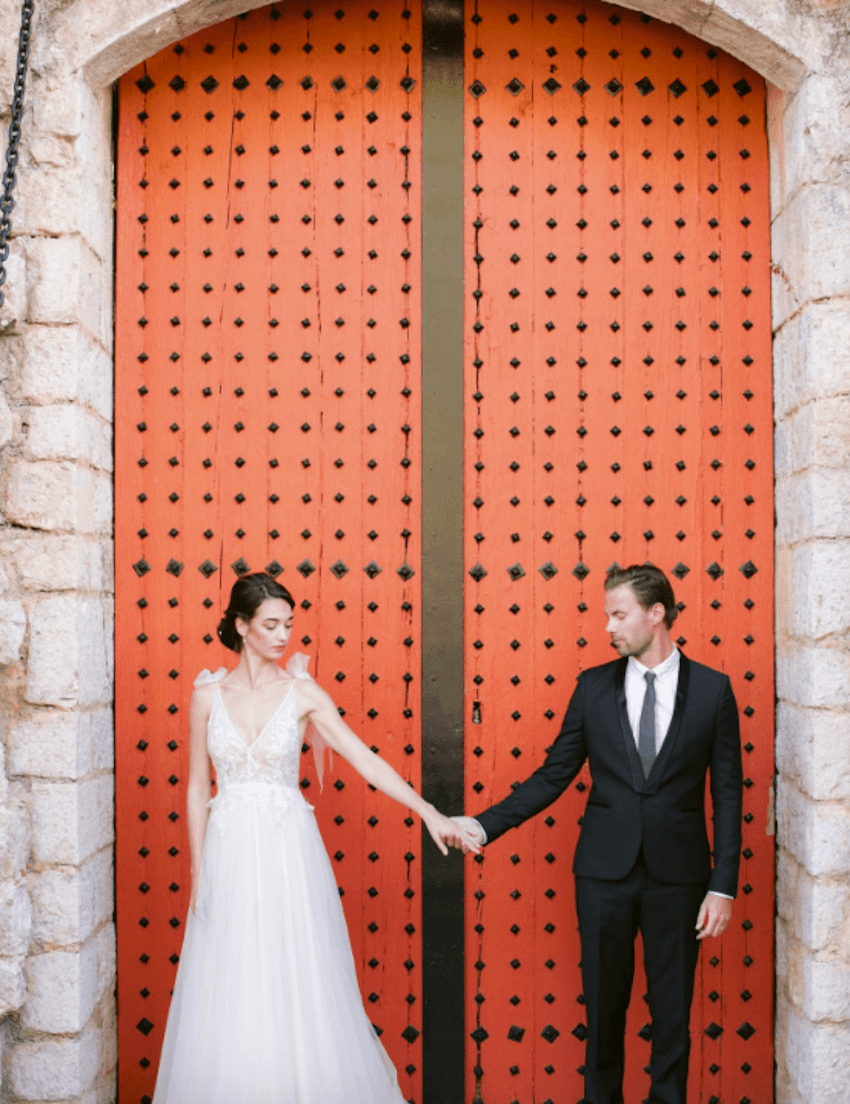 The wedding team:
Photographer: Jérémy Froeliger // Stylism and flowers: Linda Champenois // Wedding dress: Inbal dror // Hair and Make-Up: Barnabas Baros // Venue: Oetker Collection – Chateau Saint Martin // Shoes: Emmy London // Jewels: Djoline