Angelina and Rodrigo's gorgeous wedding took place at Son Marroig, Mallorca, with an incredible backdrop of the Mediterranean Sea.
Marian Clavel did a wonderful job at designing their wedding and created a luxurious ceremony setting that caught everybody's attention as they arrived at the scene.
Take a look at their wedding photos, shot by Volvoreta Photo & Video, and you will see how the special day unfolded!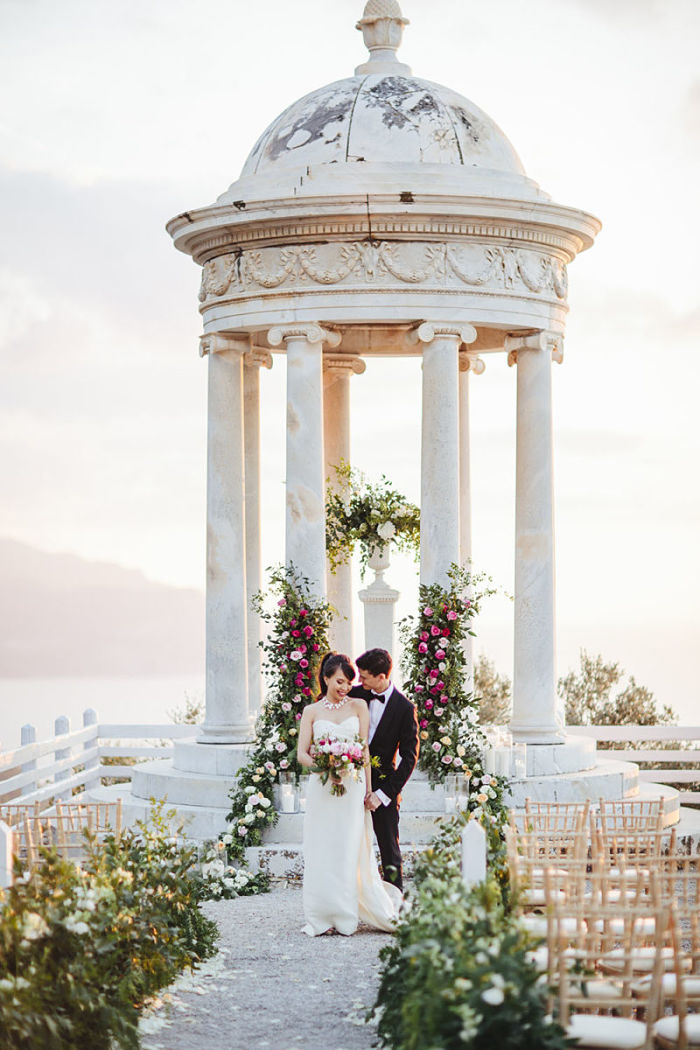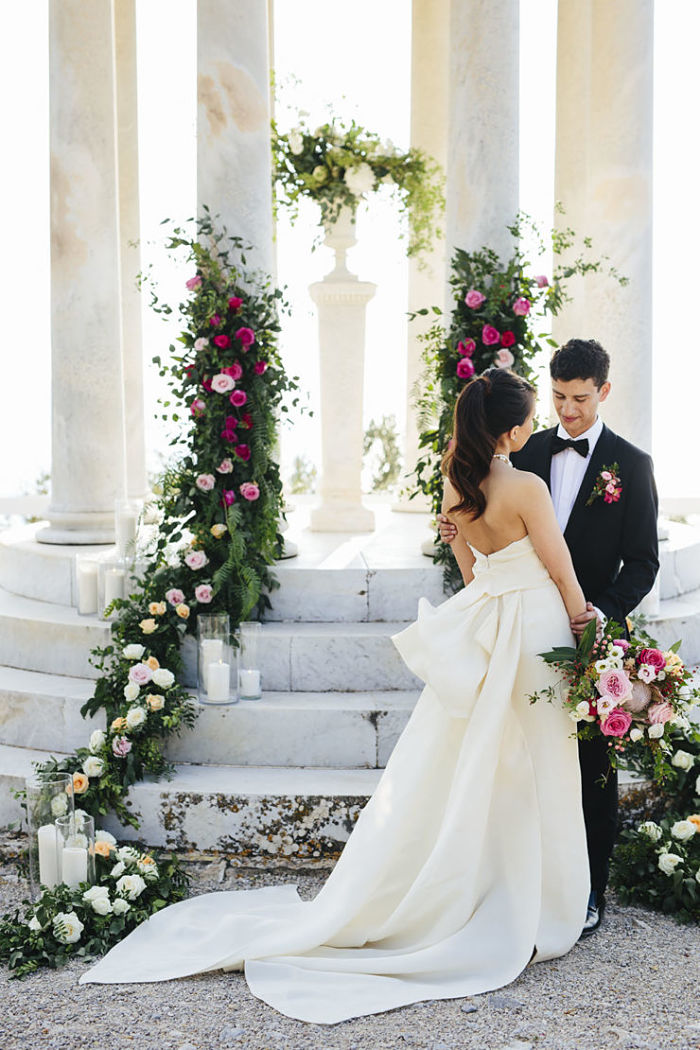 Location: Son Marroig
Angelina and Rodrigo chose Son Marroig for their wedding venue, which was previously the mansion of an Archduke. They found the venue through the internet, and only saw it in person a week before the wedding!
This stunning location choice on the coast of Mallorca created an elegant backdrop for their wedding ceremony as the Mediterranean sunset joined them while they said their vows. It was such an unforgettable setting, that the design of the pavilion has inspired the venue for many future events!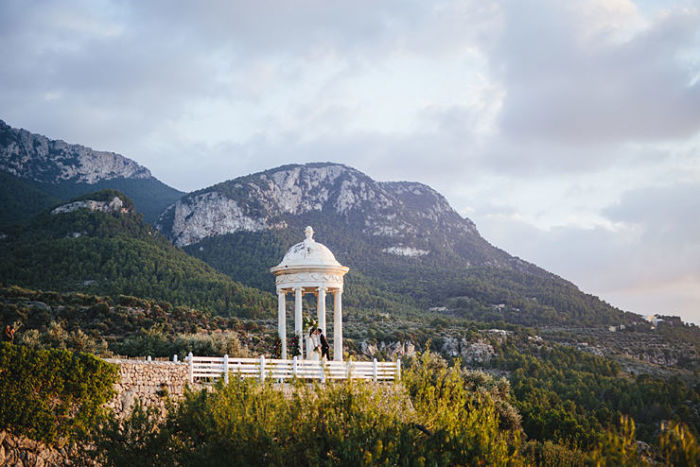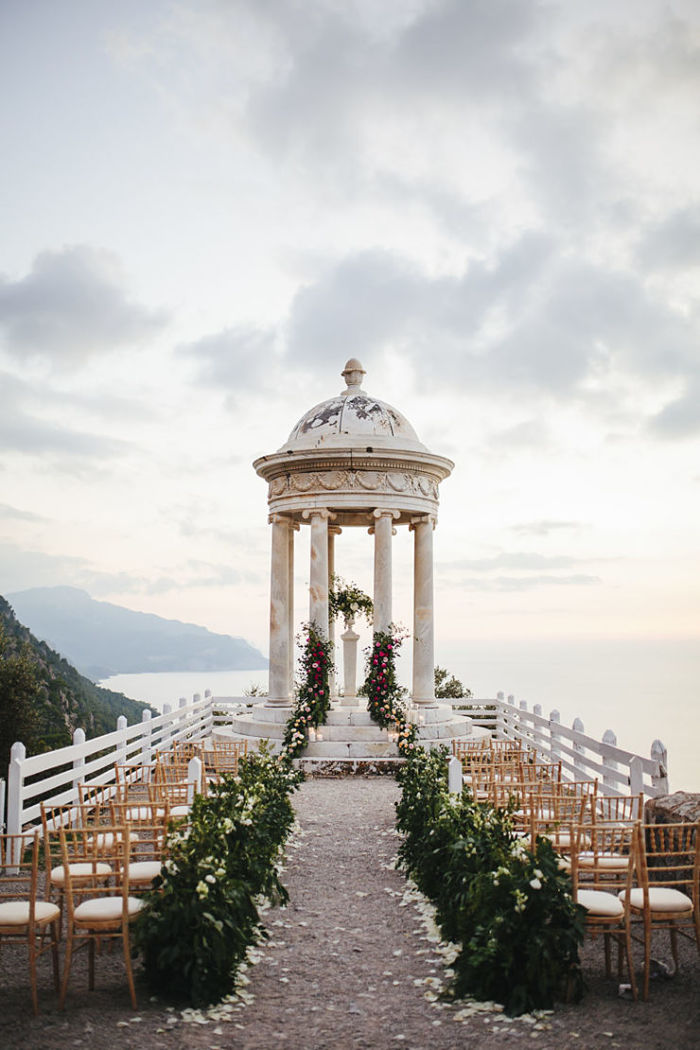 Small but Intimate
The couple chose to only invite thirty of their closest family and friends, which allowed for a much smaller but intimate wedding. This meant that it had a much more laid-back feel, and the bride and groom had enough time to socialise with all of their guests and make sure everybody had a splendid time.
Their guests came from all over the world; although both the bride and groom are from Texas, Angelina has Vietnamese heritage and Rodrigo is Peruvian, so they chose Mallorca as a middle ground so that all of their friends and family were able to experience their special day with them.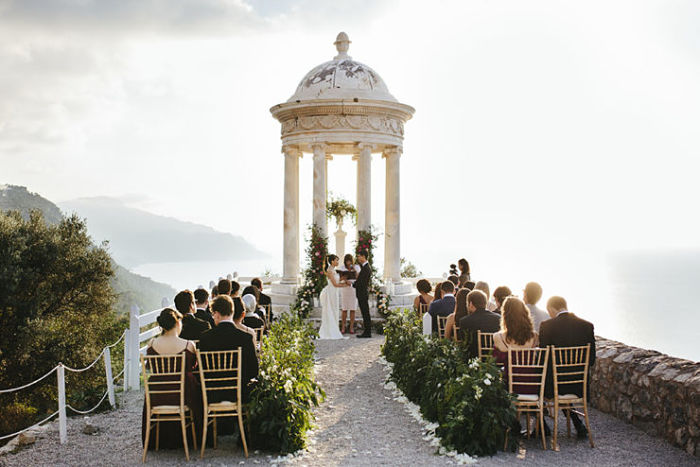 Delicate Details
Marian Clavel did their best to create a ceremony personalised to Angelina's desires, and followed her colour palette of pastels, grey and silver.
The florist, Mallorca Brigitta Norrenbrok, initially found it difficult to create the bouquet and the floral arrangement for the pavilion, but eventually worked her magic and made a beautiful, colourful display.
On the table there were two chandeliers, which had an elegant placement and created a wonderful dining setting where everything felt so luxurious.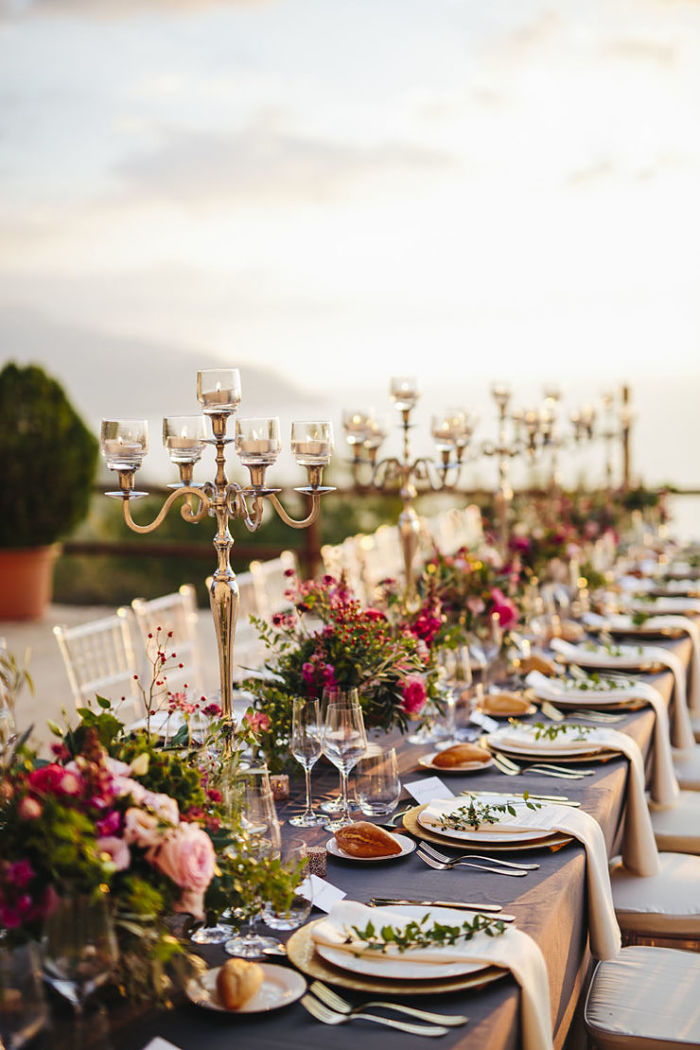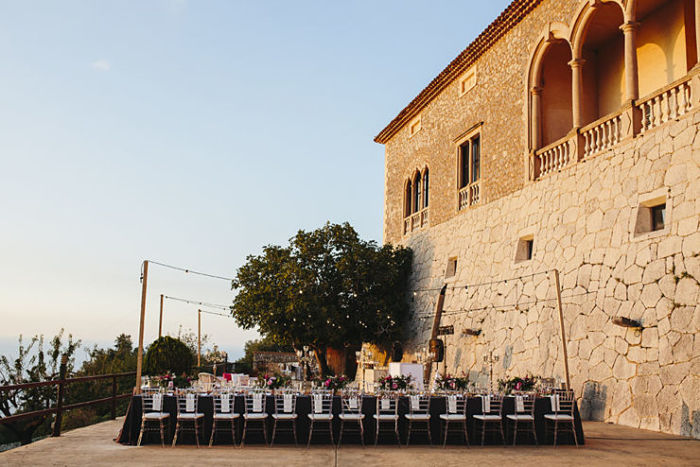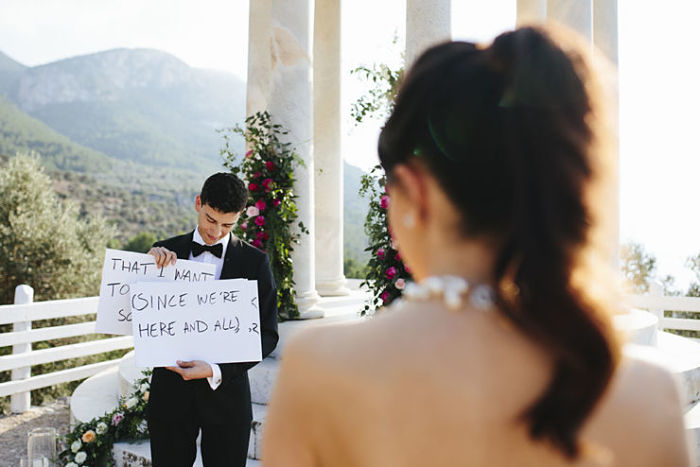 Wedding team
Venue: Son Marroig // Photo & Video: Volvoreta Photo&Video // Dress Designer: Monique Lhuillier // Wedding Planner & Designer: Marian Clavel Event Planner // Decor & Lighting: Enesencia // Florist: Florist Mallorca Brigitta Norrenbrock // Catering: Vicky Pulgarín Catering // DJ: DJ Lucas