Deep in the endless vineyards of Il Borro, Tuscany's infamous wine region, Freena and Harrison celebrated their multicultural wedding at a spectacular Middle Aged castle, surrounded by rose flowers and romantic decorations.
The celebration was photographed by Rossini Photography who successfully captured the elegance and sophistication of the Indian-British wedding amongst the beautiful Tuscan hills, which was wonderfully organised by Distinctive Italy Weddings.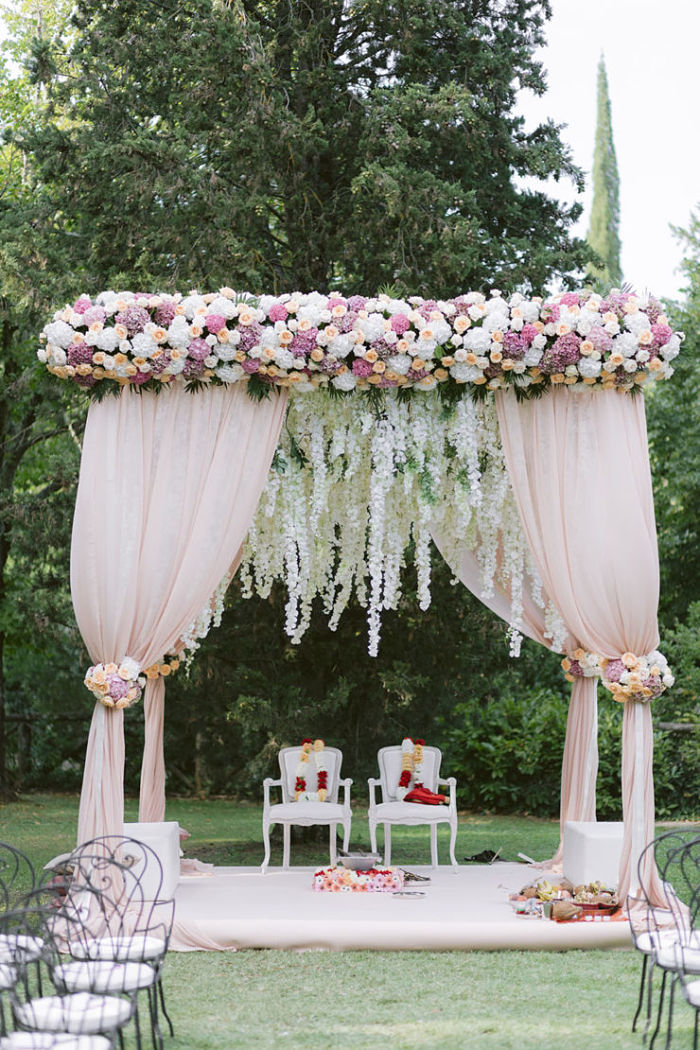 Destination Wedding: Medieval Castle
On a beautiful evening in the heat of July, Harrison proposed to Freena in the Tuscan castle where they were surrounded by endless views of majestic vineyards. Not long after, they soon decided that this exact location would be their wedding destination and quickly convinced their parents that it would be the perfect place to get married.
The couple discovered Distinctive Italy Weddings who helped them find the best venue; they chose Il Borro, where there is a stunning medieval town with incredible views of the olive green Tuscan landscapes.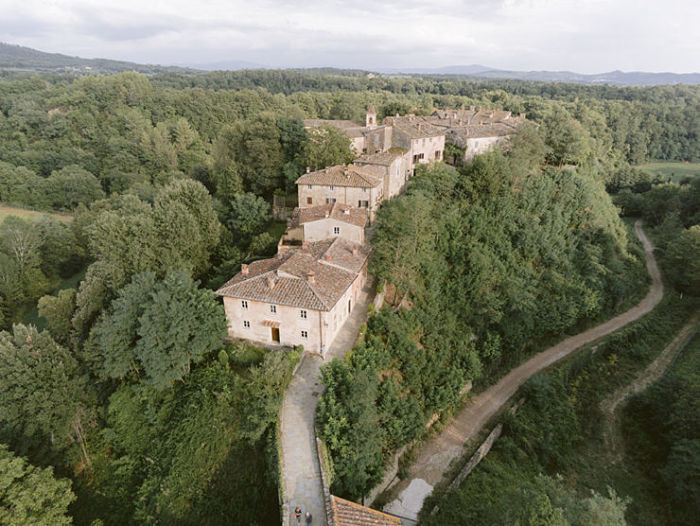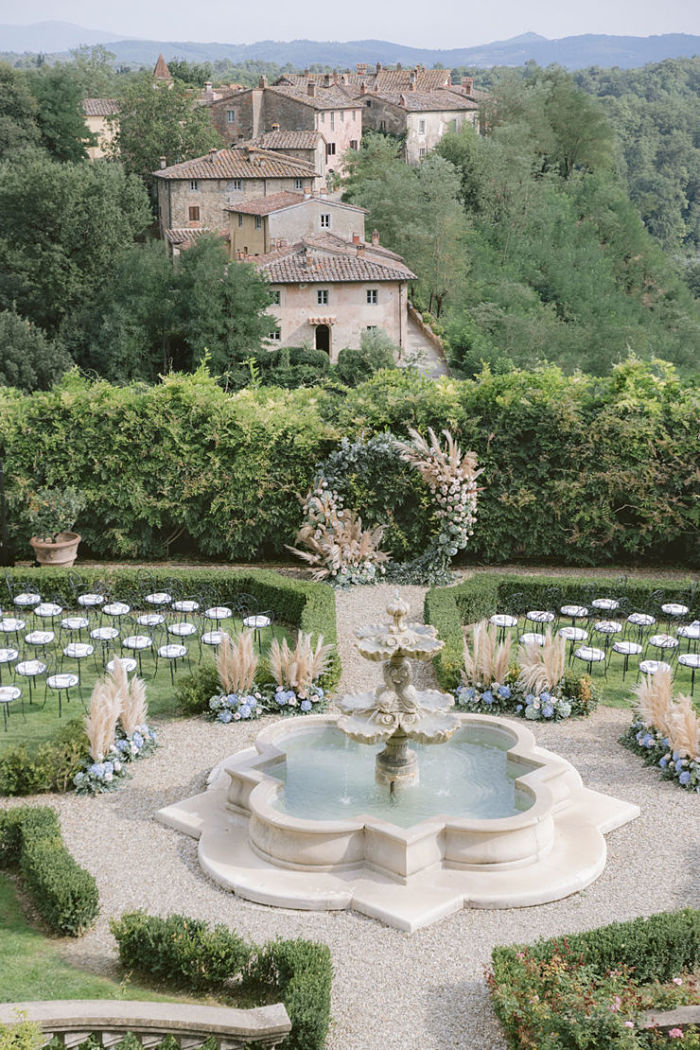 A Wedding Full of Diverse Cultures
Harrison and Freena always knew that they wanted a diverse wedding in which they could celebrate Freena's Indian and Harrison's British cultural heritage.
From the clothing styles to the entertainment… this wedding was packed with ethnically diverse traditions and we are obsessed with how they were captured so beautifully in the photographs!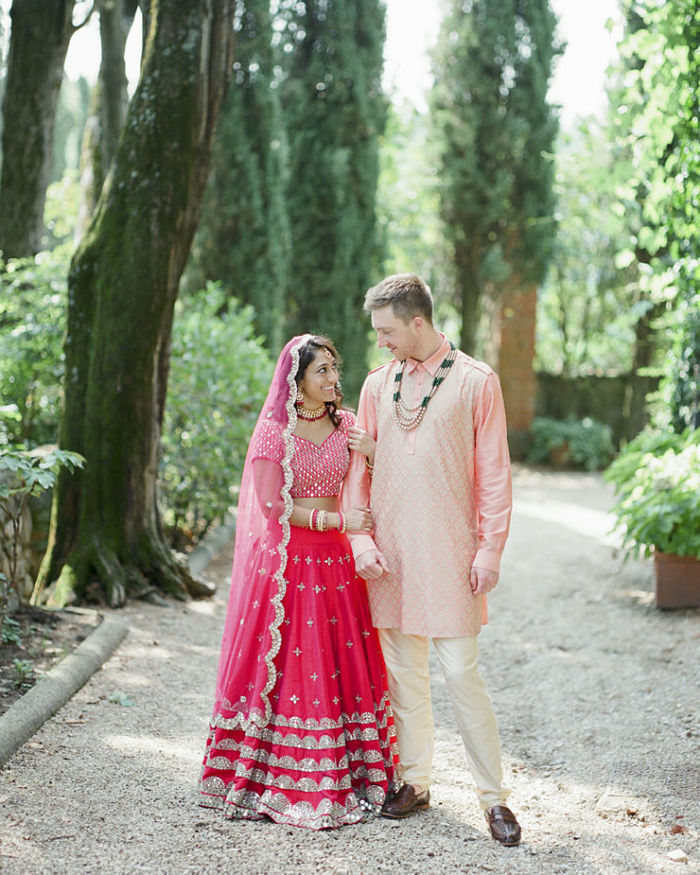 Wedding Planning by Distinctive Italy Weddings
For the floral decorations, Fiore all'Occhiello put on an incredible show with a circle shaped floral wall behind the ceremony that was filled with sweet pink, yellow and white roses. They also used washed out pastel colours to create a floral table runner down the banquet table – it was true floral sophistication!
Their wedding planner Stefania was incredibly helpful with organising the suppliers and vendors for the wedding and Harrison and Freena were very contempt with this high quality wedding planning. One of whom was Patrizia, the hair and makeup stylist who turned a stressful experience of preparation into a calming, laid back process.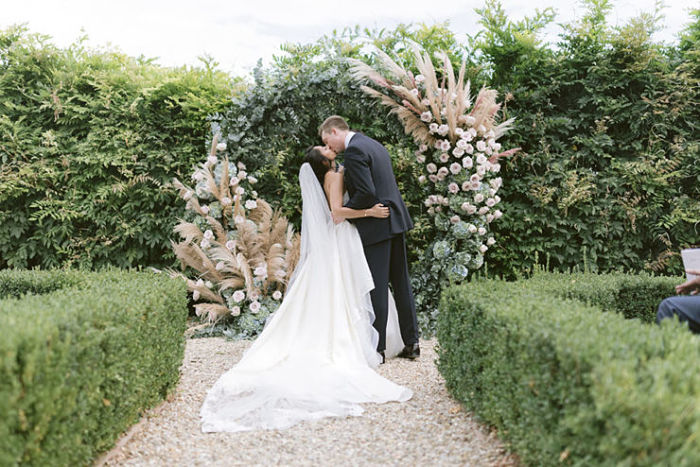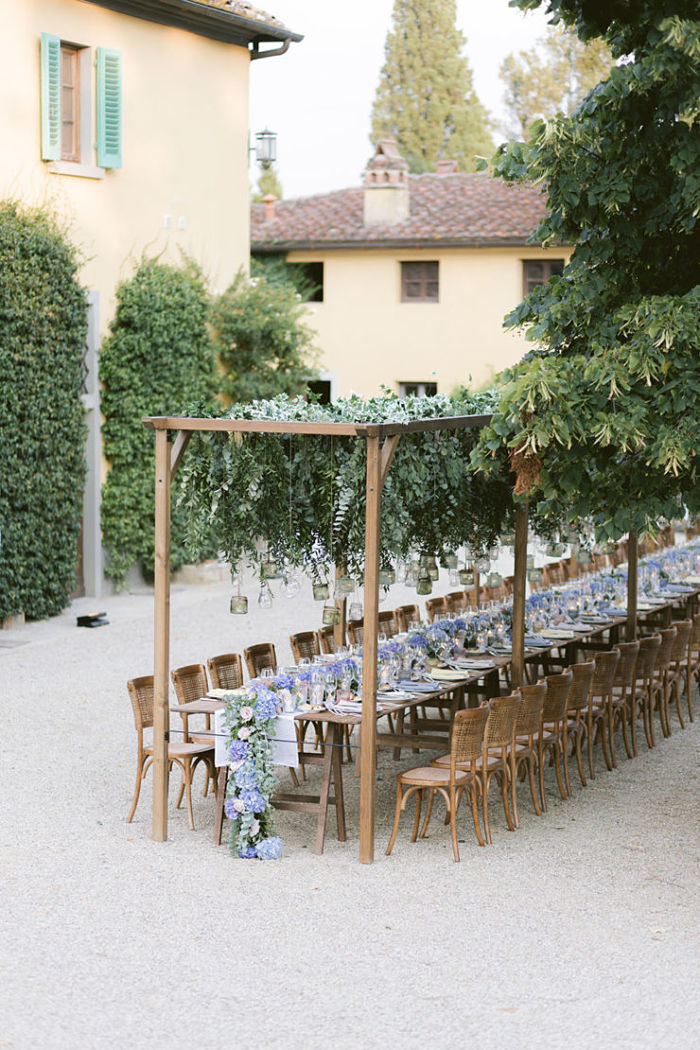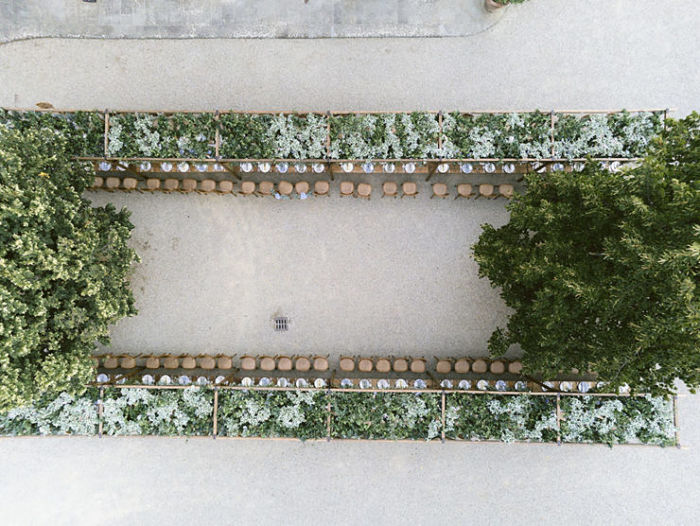 Wedding Team:

Photographer: Rossini Photography // Venue: Il Borro // Wedding Planning: Distinctive Italy Weddings //Flowers: Fiore all'Occhiello // Hair & Makeup: Patry Wedding Makeup & Hairstyle // Video: Sergio Minnici // Music: Gatsby Band // Catering: Galateo Ricevimenti // Lights: Kaleydo // Indian Catering: Asparas Events