When it comes to wedding planning… there's some things you need to know. So we've compiled a list of our top 30 wedding planning tips and tricks that will make sure you're not left saying 'I wish I knew that!!'
1. All about the guests
Make sure you know approximately how many guests will be attending your wedding before choosing your venue. A good rule of thumb is 25 to 30 square feet per person.
2. Problematic dates
Before finalising your date, make sure there's no major events in the area that will disrupt traffic or book up hotel rooms. These might be anything from charity walks to trade conferences.
3. Check the weather
Pay attention to the weather and other implications it may bring, guests won't want to be sat in a hot marquee on a sweltering summer day. Also think about bugs! Gnats, mosquitos and horse flies are a nuisance anyways, let alone at a wedding. Consider giving guests bug repellent or hiring a pest control team.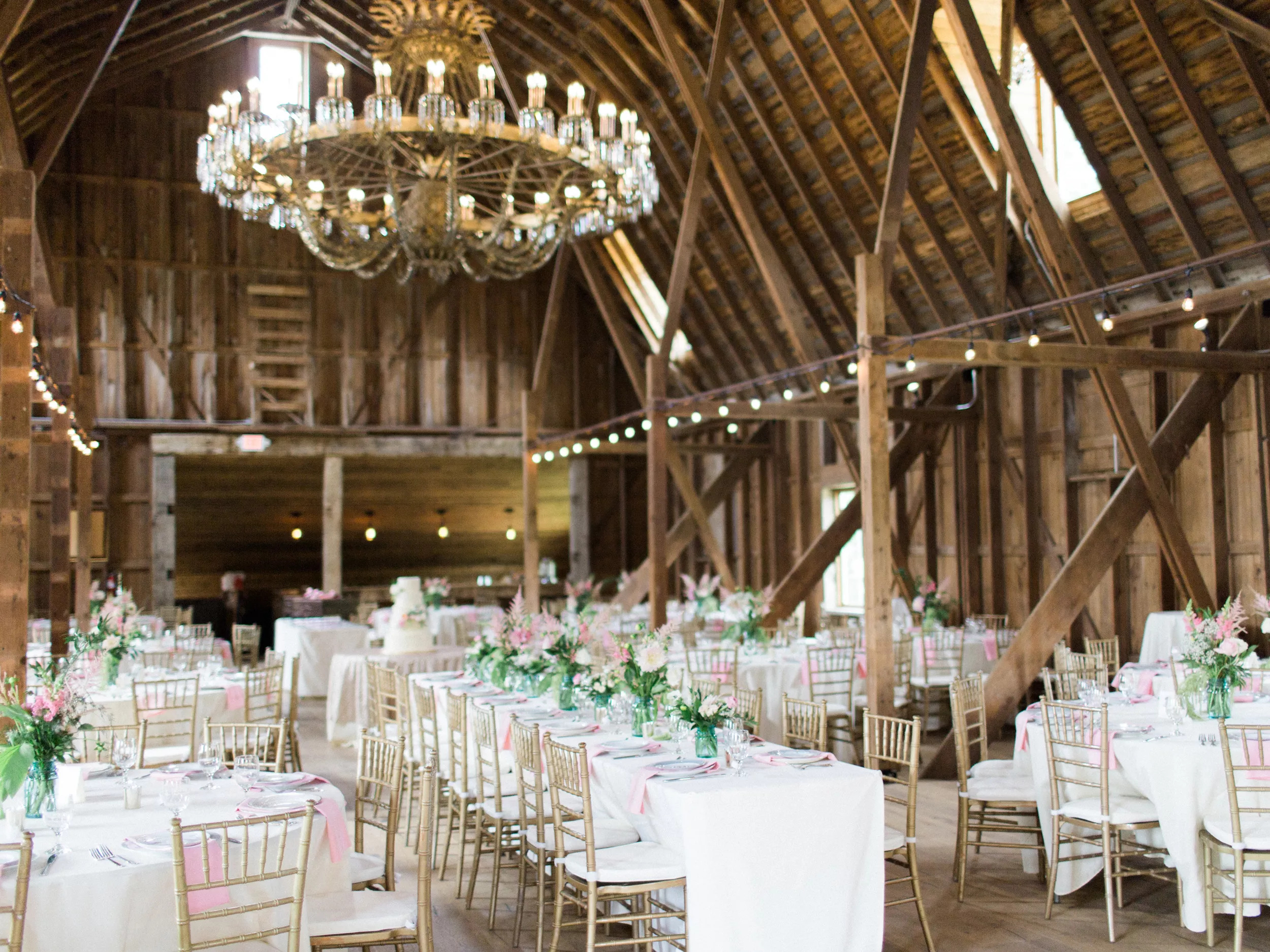 4. Listen to recommendations
The best recommendations come from within the industry, so let one vendor lead you to another. For example, your wedding photographer will know the best florists in town!
5. Credit cards
Weddings cost a lot, so why not turn that into a positive! Sign up to a credit card company with a great rewards scheme, and put all the costs of the wedding onto this card. In no time, you would've accumulated thousands of rewards points, which can be put towards whatever you like.
6. Cut back on the guest list
The best money-saving trick is to cut back on your guest count. Half the wedding expenses go towards your guests' food and drink, so even eliminating 10 people off your list could be saving you thousands.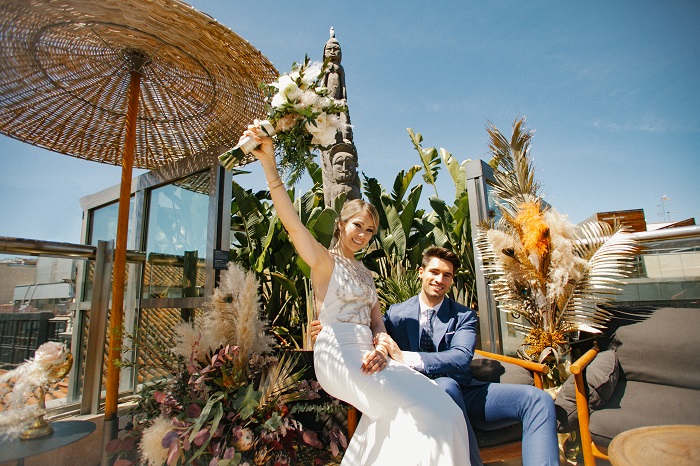 7. It never hurts to ask
Before signing contracts with vendors, don't be afraid to ask for a little extra, such as an extra hour of cocktails. Most businesses would rather secure the booking than be super frugal.
8. Organise the meals
Your wedding vendors have to eat too! But giving them the same food as the guests can be incredibly expensive, so choose a substantial and tasty meal for the wedding professionals and be sure to let your caterer know how many meals will be needed.
9. Organisation!
Make sure to keep a folder with all your wedding correspondences. Setting up a specific email address for your wedding can also be really helpful to make sure you don't miss any important updates!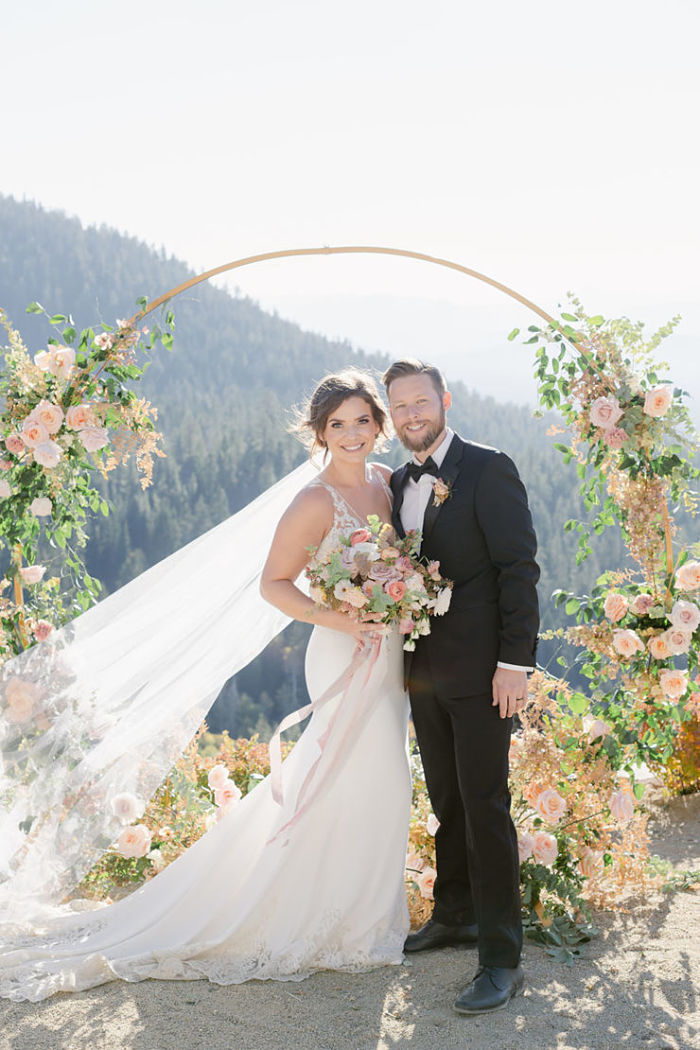 10. Bartenders
Usually one bartender per 50 guests keeps the lines at a minimum. However, if you plan to serve cocktails that can't be prepared before, consider hiring extra bartenders to ensure smooth service.
11. Be prepared for extra expenses
Put aside about 5-10% of your budget for any surprise expenses or extra things you want at your wedding.
12. Keep up the communication
Good communication with your wedding team is key to ensuring your day is as perfect as it can be! And don't be afraid to ask about different options, such as late-night snacks or a portrait session. You should be honest with them about everything you want, and they can see what they can do within your budget.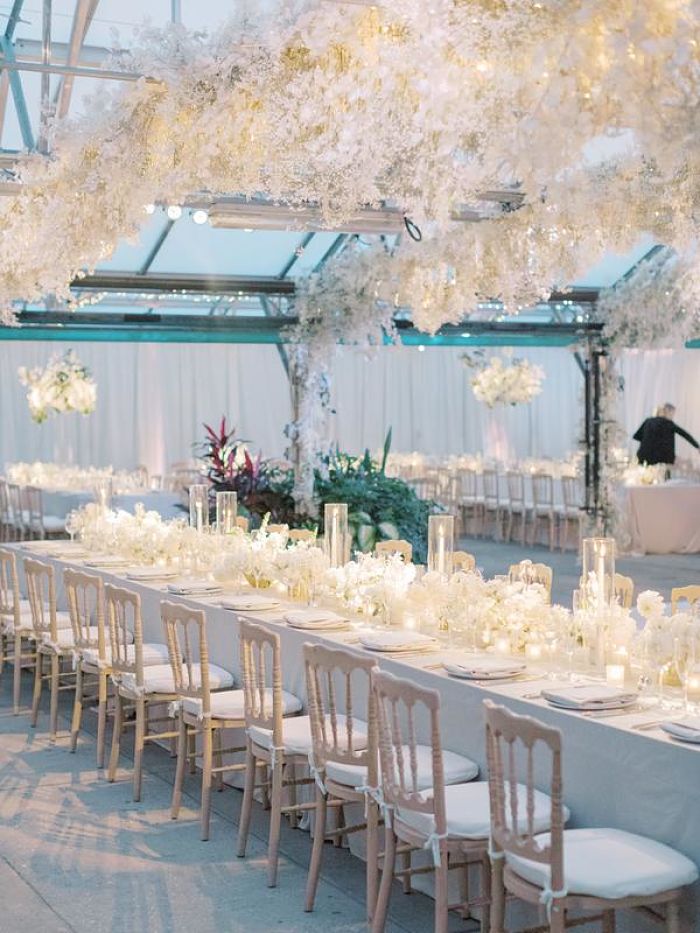 13. Last minute isn't always bad!
Most couples book 6 months in advance, but if you leave it later, say 2 months or so, you'll have far more bargaining power, even saving up to 25%! Friday and Sunday weddings also cost about 30% less than Saturday celebrations.
14. The mail
Ordering stamps online can save you a lot of time, and remember to weigh you invitations and any other paper products so you get the costs right.
15. Prepare for some no's
Around 10-20% of people you invite won't be able to attend. This number is usually higher with destination weddings and depends on how many of your guests don't live locally.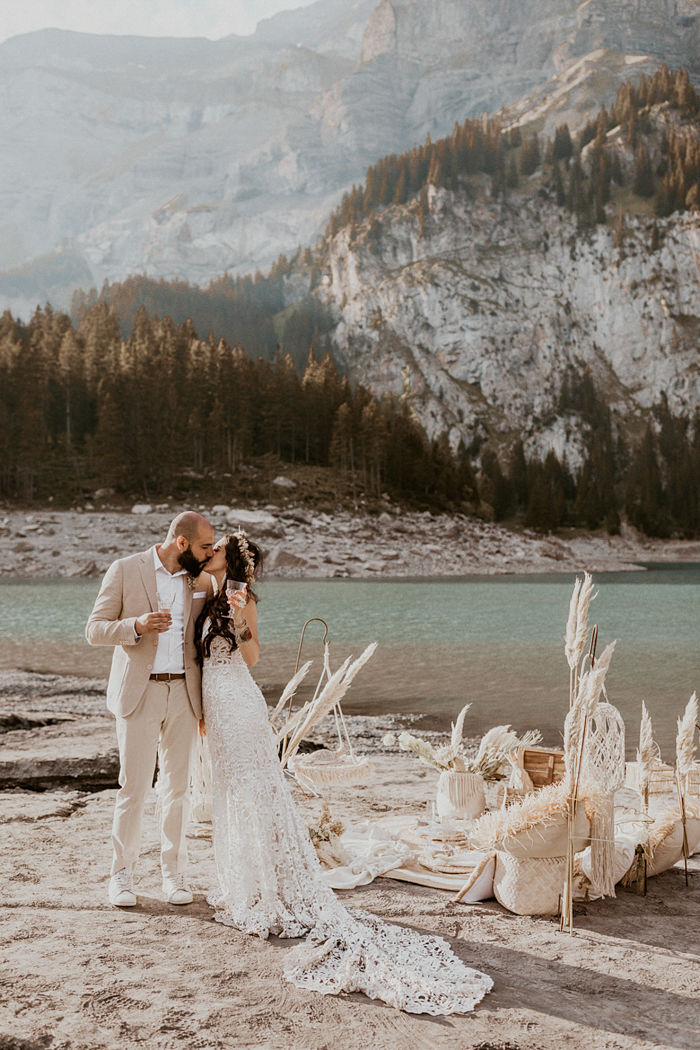 16. What's the children policy
To avoid any hurt feelings, it's best to establish your policy on children in the early stages of planning. You can either welcome children, have a strict no children policy, hire a child care service to provide day care or only include immediate family.
17. Prioritise your guests
If you're struggling with cutting down the guest list, then make a list! Start with your immediate family and close friends, and write everyone down all the way to your parents' friends and co-workers. This way, of you need to cut the guest list down just start from the bottom.
18. Take it slow
A lot goes into wedding planning, and at times it can seem overwhelming. Don't take on too many things at one time and instead do everything in a logical order, this avoids a lot of chaos and stress!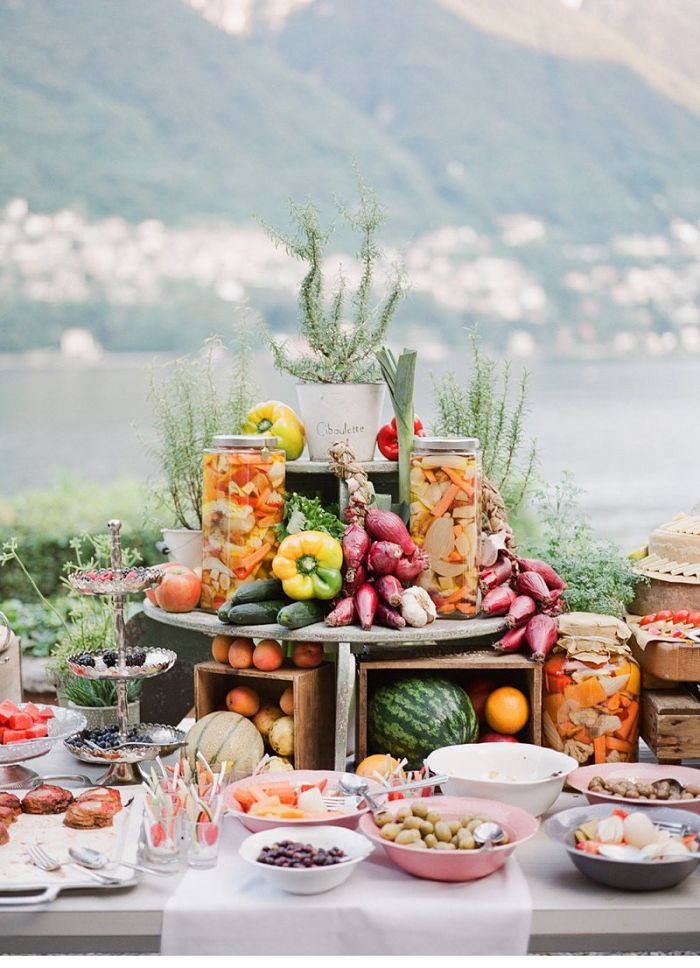 19. What's the plus-one policy?
If you're trying to cut down your guest list, look at the plus-ones. Try keeping to only having married partners as plus-ones. If everyone is bringing someone then the guest list can seem never-ending!
20. Hotel rooms
As soon as you've chosen your date, look for hotels in the area at a variety of price points. You can reserve a block of rooms at a reduced rate for your guests and any empty rooms can be released back to the hotel.
21. Driving directions
Keep your guests informed on the best and quickest ways to get to your wedding venue. Ask your venue for recommended driving routes and email these to your guests.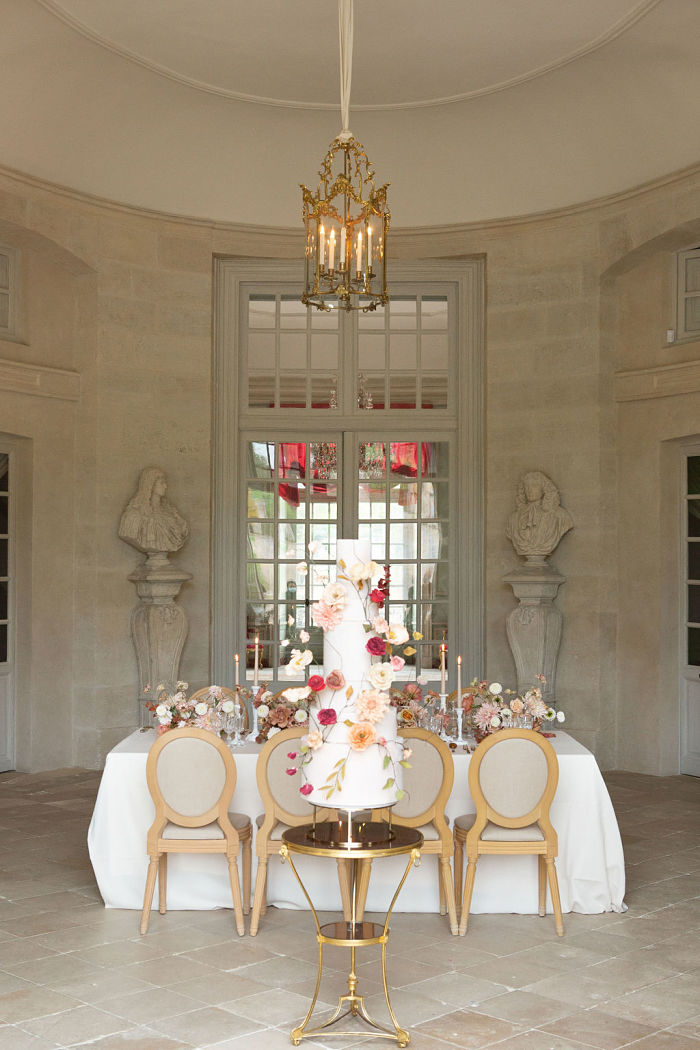 22. Keep everything in writing
If you're ever uncertain about something, never assume, instead email the respective vendor and get confirmation in writing.
23. The set-up
Make sure you leave plenty of time for the set-up and decoration of the venue. If you're bringing in outside help, be sure to ask the venue when they can start the preparations. Check to see if the set-up can be done the day before, or in the morning of the wedding.
24. Check the information about marriage licenses
Marriage license requirements change from place to place, so be sure you have all the relevant information.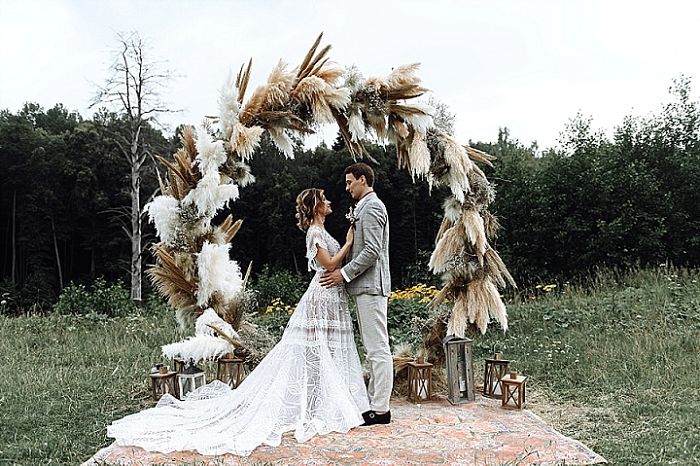 25. Any rules?
Be sure to check with your venue or place of worship if there are any rules you and your guests will need to keep in mind. This could be anything from bare shoulders to flash photography.
26. Classify your budget
A great way to organise your wedding budget is ordering everything from 1-3, reflecting its importance. For example, you might classify your wedding dress and the food as the most important, therefore number 1, and florals and stationary as least important, number 3. This way you know where you want to spend your money and where you want to cut costs.
27. Make sure everyone can hear!
Ensure that all your guests can see and hear from their seats, regardless of where they're sat in the venue. If there are more than 15 rows at the ceremony, consider hiring a microphone.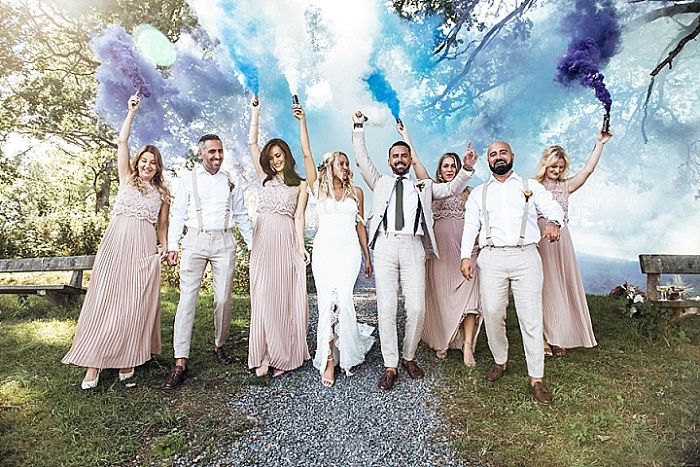 28. Contacts
Keep a list, or a contact sheet on your phone of the contact details of all your vendors. This is a great go-to place should you have any problems on your big day.
29. Get your dress crew
It's best not to go wedding dress shopping on your own- all dresses start to look the same after a while! Instead, bring family and friends who you know will give you an honest opinion.
30. Time management
When it comes to the last month before the wedding, you'll feel like you have thousands of things to do. So look at your to-do list and cross off at least three things that you can avoid doing (just make sure they're not super important things of course!) You'll be so much more relaxed for it.