Many couples decide to travel to a foreign country to celebrate their wedding surrounded by their loved ones. It is a wedding concept in which the celebration lasts more than one day, and family and friends enjoy activities and celebrations during the days before and after the wedding. One of the main elements of the organization of this type of weddings is to find the perfect place to accommodate all your guests. Today we bring you 6 luxury villas in the French Riviera, an area with lots of charm and a very pleasant climate. The perfect destination to celebrate a wedding or event and enjoy an unforgettable holiday.
The villas that we show you below are located in privileged places in this area in the south of France and very close to glamorous cities such as Cannes or Saint Tropez. You will love with them for sure!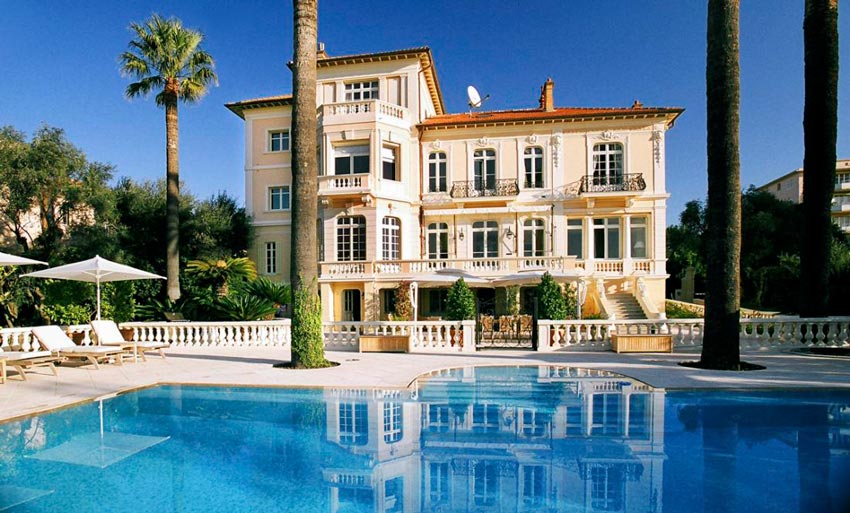 This luxury villa is located in the heart of Cannes and is a spectacular mansion of the XX century completely restored and perfect to accommodate 26 people in its 11 exclusive rooms, which have all the comforts. In addition, the villa has a large pool and terrace area.
Villa La Croisette is perfect for weddings or events of up to 400 people in a cocktail or 150 seated. Imagine celebrating your wedding in the city of Cannes!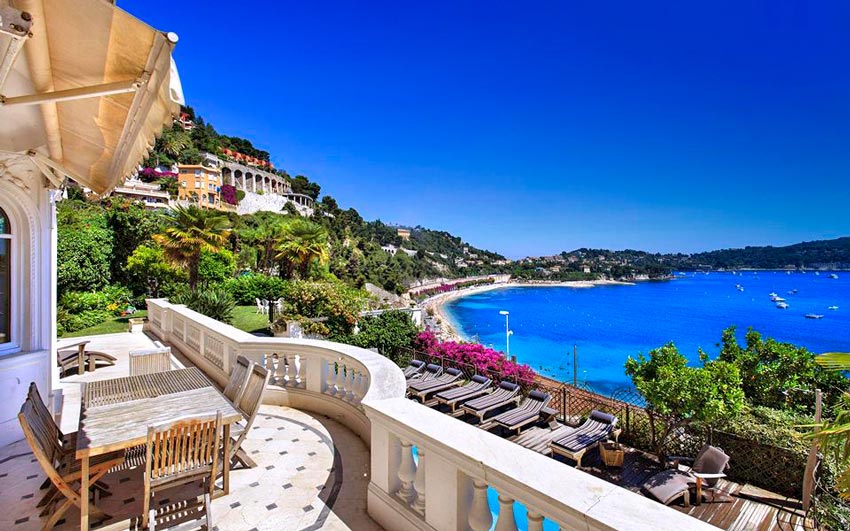 If you like the beach, Villa Sol is the place you are looking for. It is located just 7 km from Nice and just 90 meters from the beach and has amazing views. Its Belle Époque architectural style with its large windows and balconies, make this house a place with a special charm. It has 6 rooms for 12 people and a pool on the outside to enjoy the sun.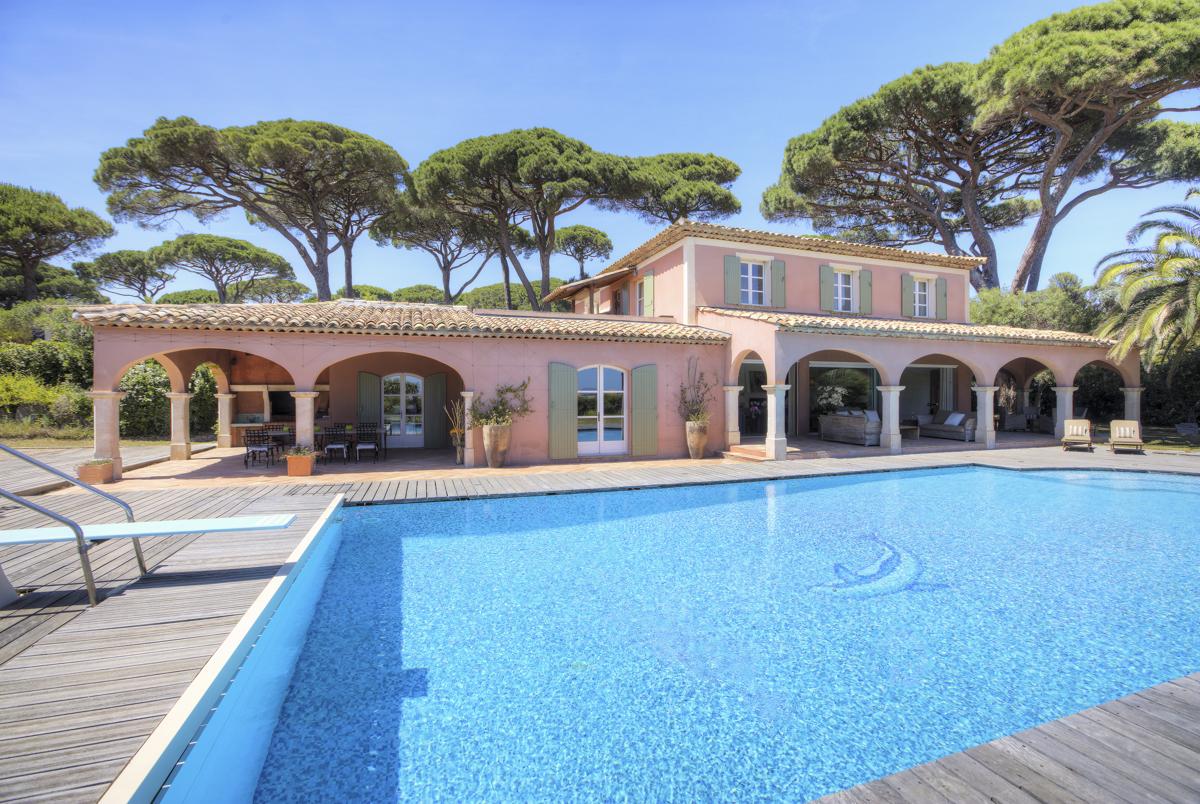 Imagine getting up in the morning or enjoying an evening with your loved ones with spectacular views of Saint Tropez coast. Villa La Baie offers you this and much more, since it has an amazing outdoor area with a great swimming pool and space to celebrate weddings and intimate events. In its 5 rooms can accommodate up to 10 people.
Villa La Baie is 8 km from the medieval village of Grimaud and 10 km from the beautiful Saint-Tropez.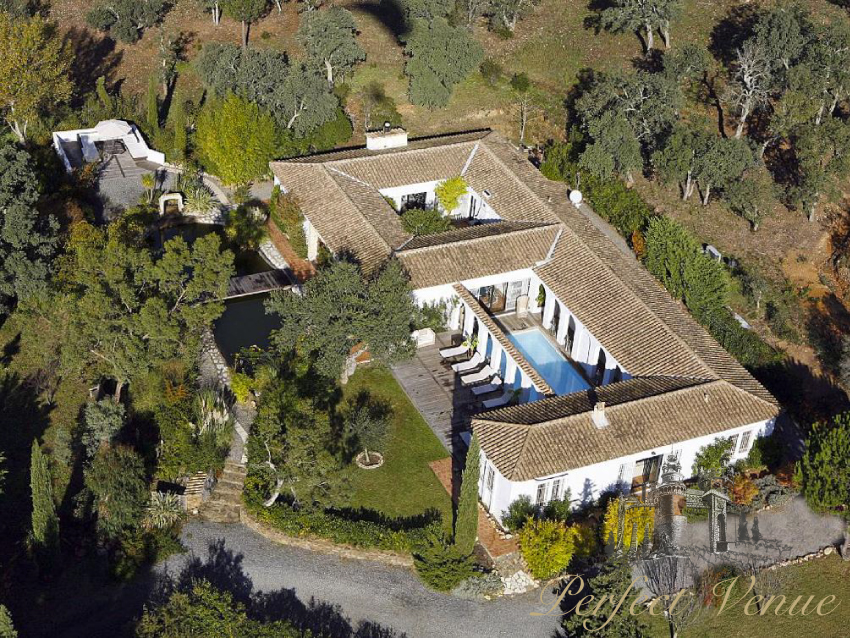 Surrounded by hills, vineyards and with beautiful views of the countryside, Villa Repos is a luxury villa that has 6 bedrooms and 6 bathrooms, large gardens, a beautiful courtyard, lounges with the latest technology and a swimming pool. In addition, on request, in the villa you can celebrate a very special wedding, with the nature as an exceptional backdrop.
It is a perfect location to visit Saint Tropez (20 km), or the beaches of Pampelonne (22 km), Pearl Beach (20 km) and Key West Beach (25 km).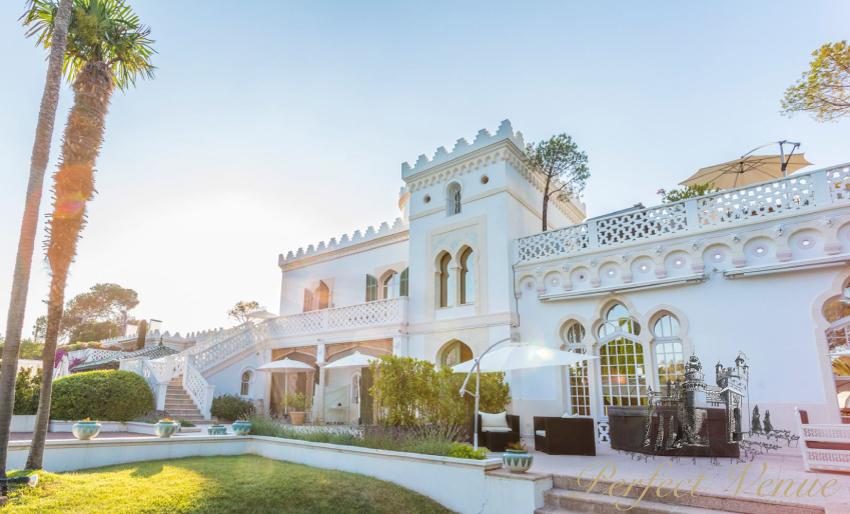 This luxury villa in the French Riviera is located between Cannes and Saint Tropez and it has a beautiful palatial style and Hindu inspiration. You will love its beautiful building, its 1000m2 garden and its pool. It has a capacity for 21 guests thanks to its 10 rooms and it is also an ideal place to organize a wedding or event.
Villa La Ble is close to several beaches and golf courses for those who want to enjoy this sport.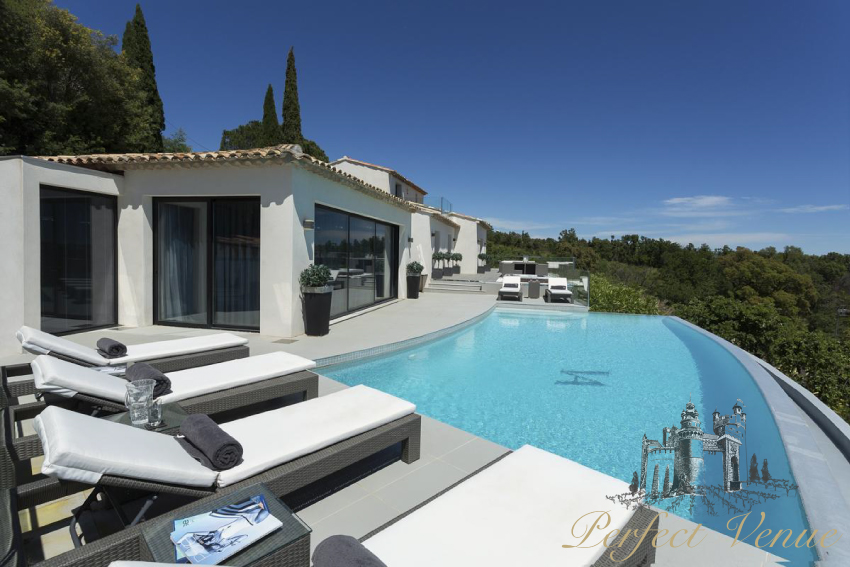 And finally, we must show you this magnificent villa of a modern and very elegant style, with stunning views of the coast. It has a capacity of 10 people and is available to celebrate weddings or events. Its interior has an exquisite decoration, and on the outside it has wonderful terraces with views and its spectacular pool in the middle of the nature.
What do you think of these luxury villas in the French Riviera? If you want to know more about the best villas in this area of the South of France, do not hesitate to visit our directory with the most exclusive ones.