Every couple wants to have a special and unforgettable wedding, with ideas that have never been done before and completely personalized. A wedding that reflects the personality and essence of the bride and groom.
This is the main idea and the ultimate goal of Muza Weddings Concept, a company born in Portugal that offers its services and beautiful designs to couples from all over the world who wish to celebrate their wedding in Portugal.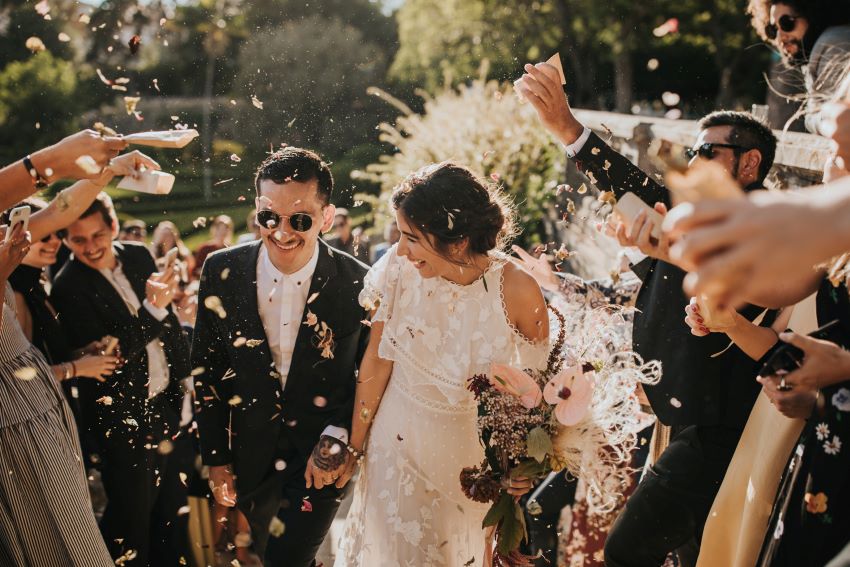 Muza Weddings Concept offers a complete wedding planner service that includes the design of the invitations to the creation and decoration of the venue. In this way, the couple can get rid of all the stress of the preparations for their big day and simply enjoy.
We are getting to know the two people in charge of this fun project in Portugal so that they can tell us about their unique ideas for a perfect wedding.
If you are also interested in knowing how Muza Wedding Concept can advise you, take care of your wedding organization and advise you, don't miss out on our interview a great starting point for your wedding in Portugal. 
We arrive at our meeting point, with beautiful designs and original materials, Bruna and Rita await us, ready to describe the most incredible wedding day.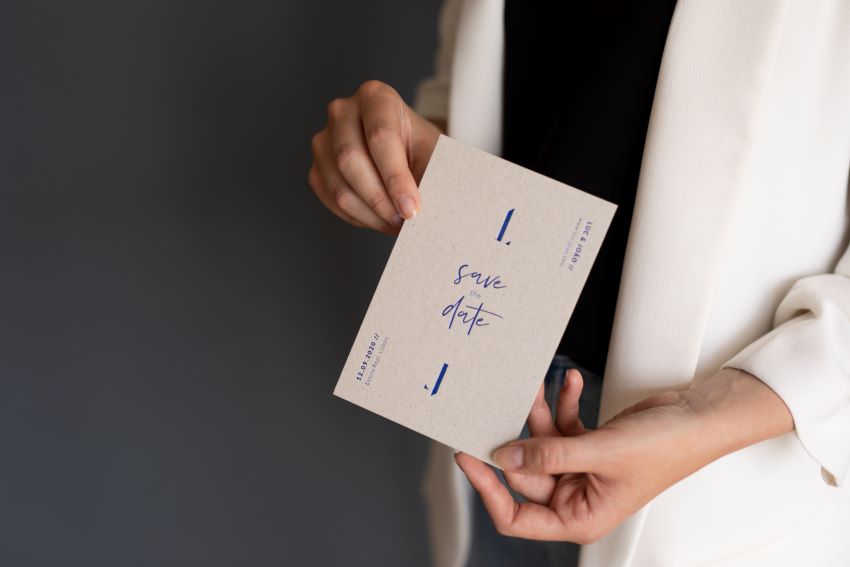 – Good Morning. We would like you to tell us a little more about yourself and Muza Weddings Concept. Tell us how your dream of becoming a wedding planner became a reality?
– Working as a wedding planner never was a dream of ours. Actually, where we came from, Aveiro, the wedding market is almost nonexistent, in comparison to Lisbon. It came across very naturally because both of us were graphic designers. It was when I, Bruna, came to Lisbon four and a half years ago when I was looking for a job that I made the first contact with the wedding industry. I was working on graphic design for weddings. I quickly started my own brand, also doing graphic design. I was working with wedding planners and more involved in the wedding market. I then realized that I wanted to organize the whole wedding, rather than just doing graphic design. I realized that the whole wedding design can only make sense if I build it from scratch. That being said I contacted Rita, that was still working in Aveiro, and we started Muza Weddings together. It was an upgrade on the brand I built before and it was easier because I already had several contacts in the industry. Our main focus is doing every wedding truly different from the other, with a good concept and that matches our vision and the couple's personality.
– Name three qualities that define you and your job.
– Uniqueness, thoughtful and joyful!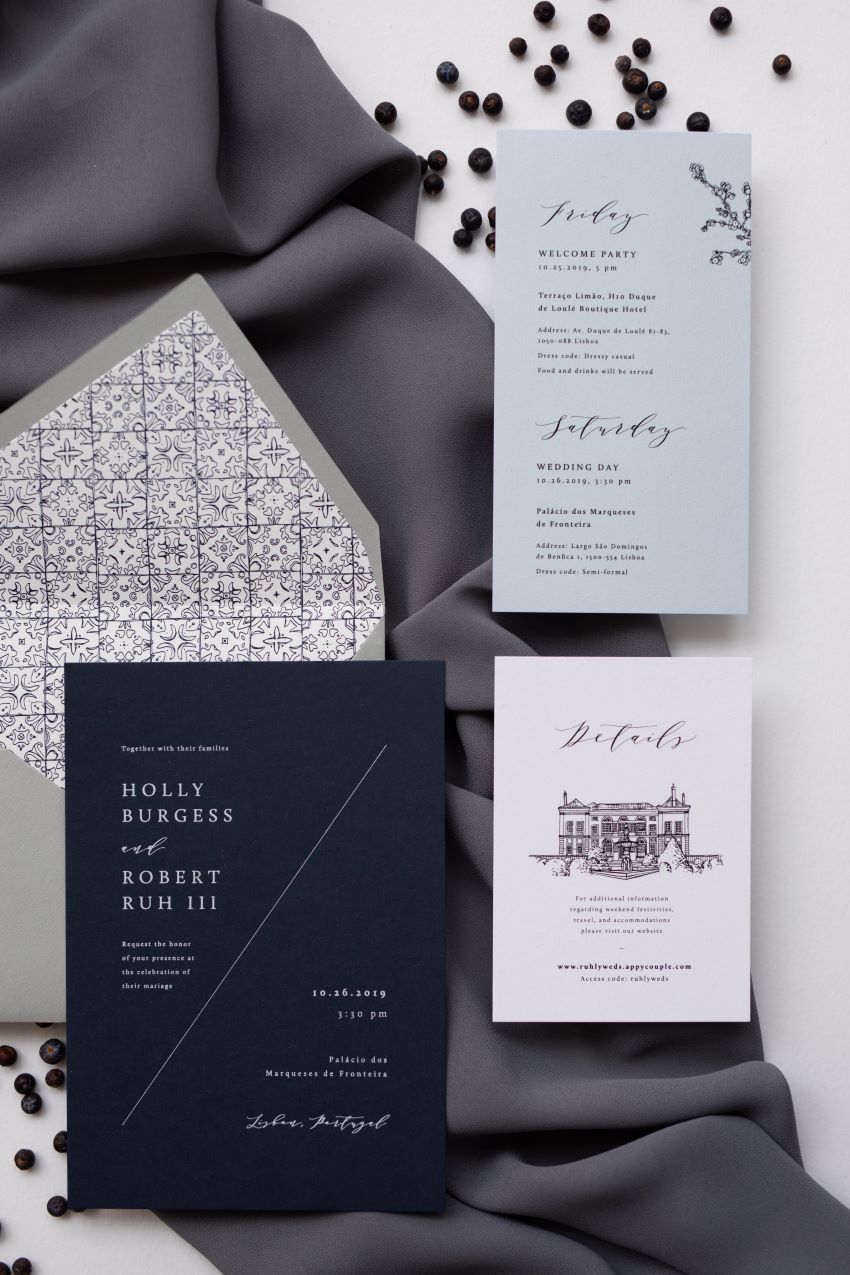 – Is a wedding planner born or made?
– Becoming a wedding planner is truly a process. It is like a 'new job', nobody knows what it takes to be a wedding planner. We have to be experts in several fields and it's something very personal that takes time to grow inside of us. But when you have what it takes you to feel like it was destiny. But we never know, that can be the path to lead us to another direction later. We like to go with the flow!
– How do you make each wedding unique? Find new ideas and trends…
– As graphic designers our minds bubble with new ideas every single day. We find it very easy to do different weddings also because all of our couples are so different from each other. When we see something perfect for a couple we like to say, "Oh, that's very *bride name*". We organize everything having the couple in mind. What inspires us the most is decor. We love fashion and interior design. We think that there are two things that help us put new ideas into weddings. Of course, that also means traveling and having time off which allows us to be creative and find time to clear our minds. It is very important to start the job new and fresh again!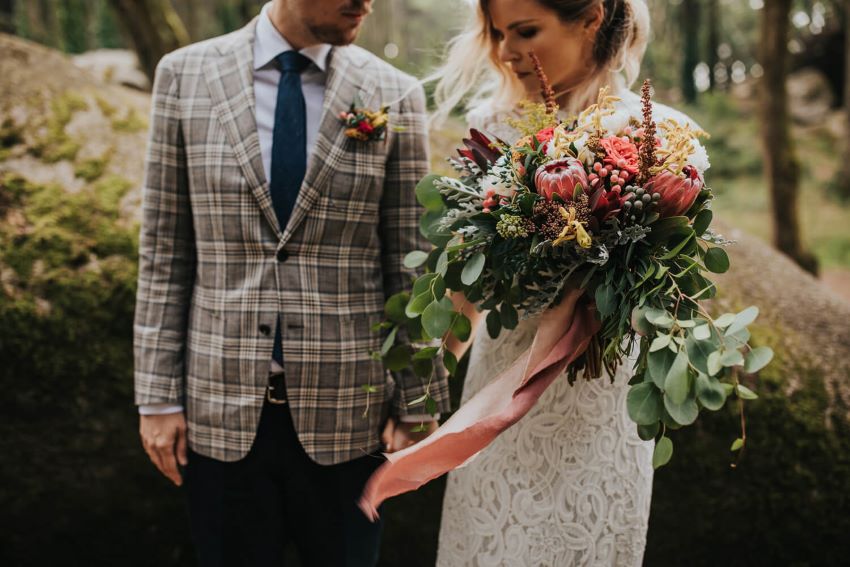 – What kind of weddings do you usually design? What do the clients that contact you look for?
– Almost every single couple ends up hiring us because they like our style and graphic design. Also, knowing us through Skype is one more thing that will help them get to know and trust us. We think the customization and the time we dedicate to each couple is what leads them to us. We do destination weddings in Portugal as most of our clients come from the USA, Canada, Brasil, Europe and the Middle East. However, we are expanding to weddings all around the world.
– How do you work with the couple from meeting them until the day of the wedding? Meetings, suggestions …
– We never give quotes without doing a Skype call with the couple first. After this, we send them our quote, suggestion of venues, and an overall price range for all the vendors. All of our emails and proposals are very thought out and personally directed to each couple. If they decide to move forward, we start with setting a date, choosing the main vendors (photo, video, makeup, etc) and then we do a mood board proposal to set the wedding concept. We design the invitations and after that, we start the decoration project where we will decide, along with the couple, every single item and flowers used on the day. That mood board will have all the wedding planning in terms of design. Along the way, we talk with our couples throughout chat or Skype, every single week, and close to the date we build a detailed timeline that we share with everyone. On the day we are both always there and make sure everything goes to plan. We have to make sure the couple is relaxed and happy with everything. We only leave during party time!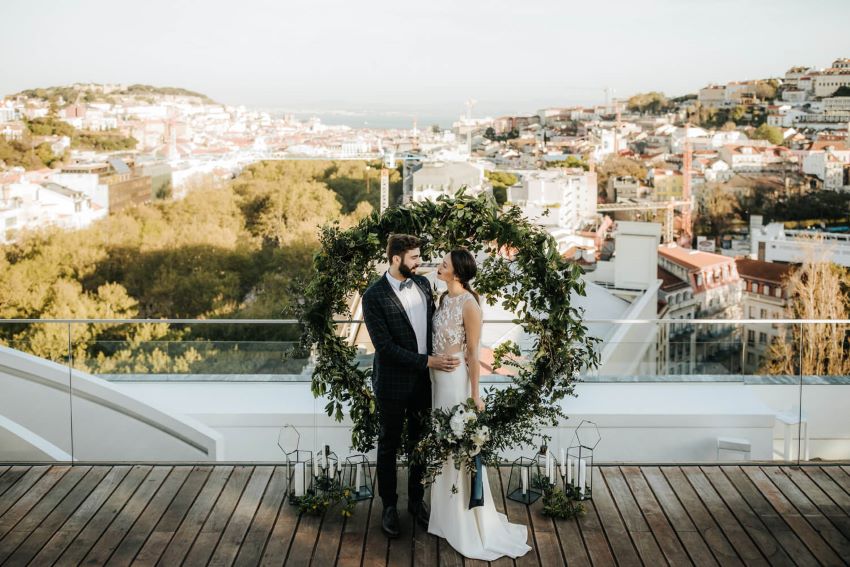 – Why do you consider it essential to hire a wedding planner?
– Because planning a wedding is such a detailed process if you want something done well, you have to hire a wedding planner. Dealing with vendors can be very stressful and if you are abroad, you never know who you can trust. Having a wedding planner with a selection of good vendors is the key to a successful wedding. We have experience and connections that help us envision a wedding in a different way. It can save you some money as well, not to mention time!
 – How long does it take to organize a wedding?
– It depends on the size, budget and number of people. But the ideal time frame to plan a wedding is one year. It allows us to do everything carefully and make smart decisions.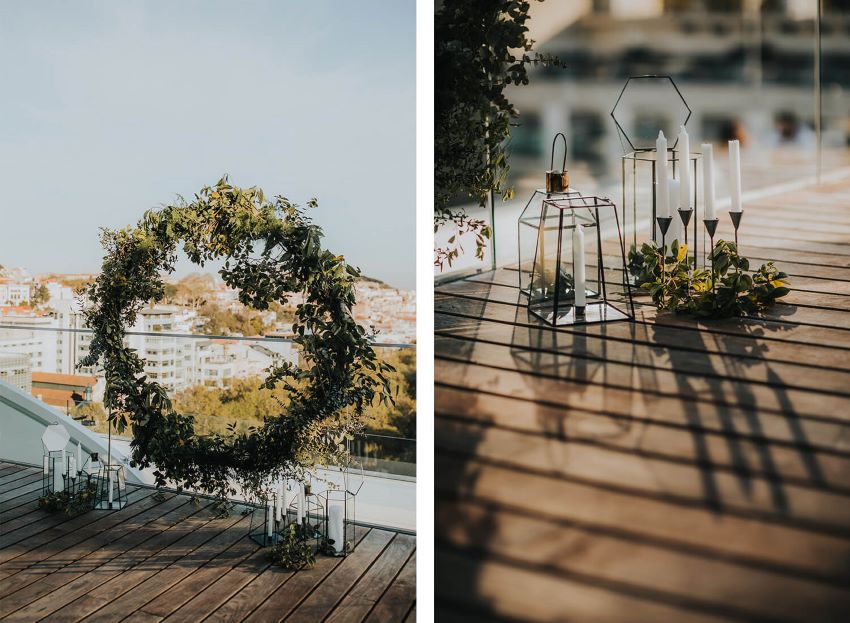 – What do you like most about planning a wedding abroad?
– We have never done weddings abroad. The only time we did something farther was in Azores island last year. It's a beautiful island that is part of our country and it's a 2 hours flight. Weddings abroad are our main goal, focusing on elopements or small weddings. Actually, we are getting requests for weddings in Spain and Morocco. So, hopefully, that will be happening soon!
– And finally, what do you enjoy most about designing an event?
– Besides the beautiful relationship we create with each couple, we have to say that it is thinking about the decoration and create the event's design. To be immersed in that beautiful process is something we love. That's where we want to get better and better.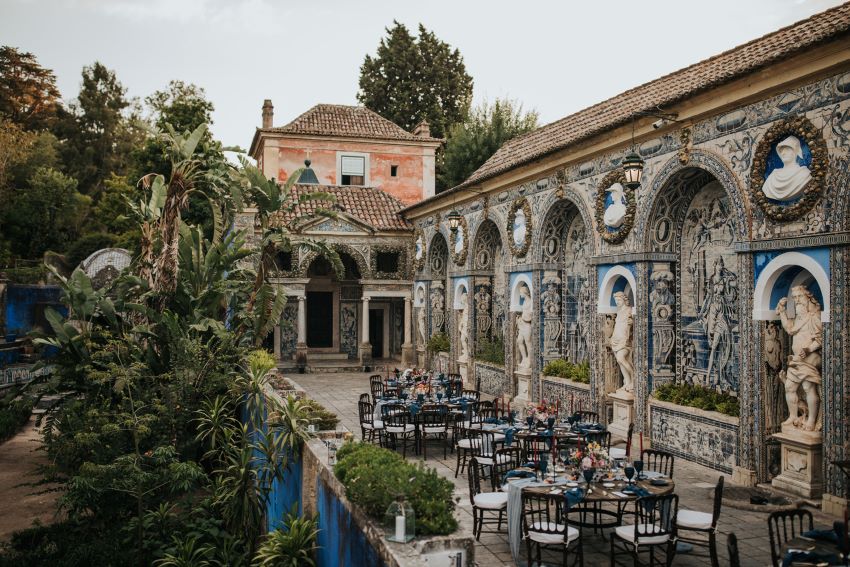 – This marks the end of our interview. We have loved sharing this time. You have beautifully transmitted your love and passion for your work.
– Thank you for coming to get to know us. It was a pleasure!
We leave Portugal and these two great professionals knowing that in Muza Weddings Concept our couples will be in the best hands to celebrate their wedding in Portugal.
Our advice is that you contact Muza Wedding Concept as soon as possible and that you make your dreams come true on your wedding day. You will have the perfect wedding in Portugal.