Magical and blue. And unforgettable. Those are the words that Lauren and Michael use to describe their unique destination wedding in a palace in Portugal. Palacio Dos Marqueses da Fronteira, with its blue tiles and wall mosaic, its white historic statues, and its stunning gardens is indeed the perfect venue for your special day and a gorgeous place if you want your Portugal palace wedding shots to be truly beautiful.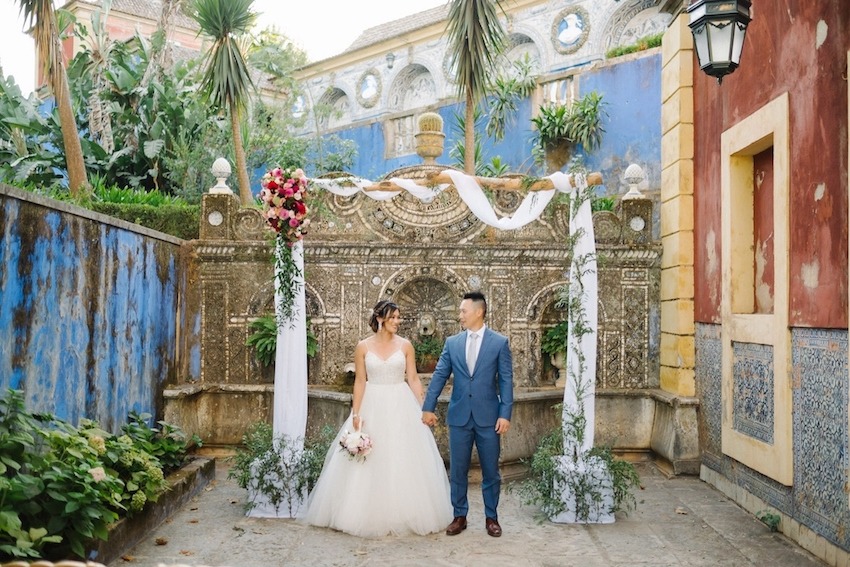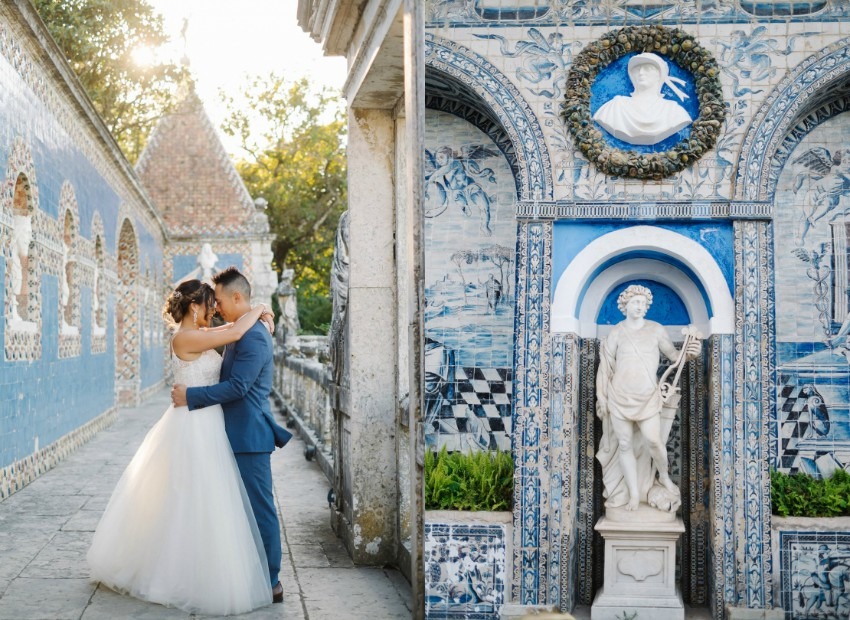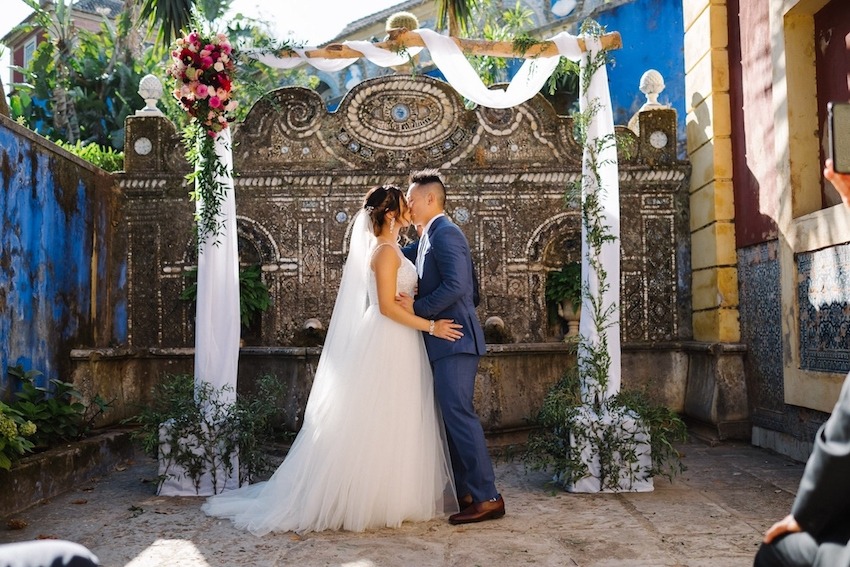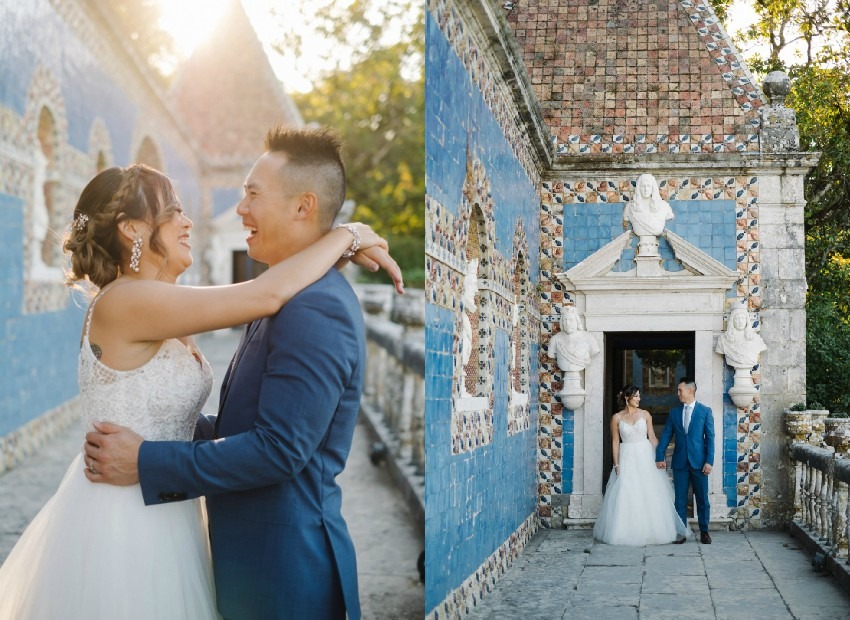 The couple's love story started as they were playing in the same sports team. At the beginning, Michael was going to propose to Lauren on a hot air balloon. However, timing issues made the proposal impossible and Michael tried again a month later at Lauren's parents' house. He recreated the hot air balloon ride atmosphere at the top of the stairs and asked his girlfriend to answer five questions to get to the gate. Lauren answered all of them, got to the top, opened the gate and discovered a ring in a wicker basket held up by balloons. And she said yes.  
The couple figured out that they wanted their wedding to be as crazy and colorful as Michael's proposal. This is why Palacio Dos Marqueses da Fronteira appeared to be the ideal venue for the special day, with its flashy colors and designs. The ceremony was officiated by the bride's brother in front of the Palace's entrance, with a view on its beautiful gardens. The couple had opted for golden decorations to complement the rich blues, whites and green of the gardens of the European historical palace. As for the flowers, the bride and groom had decided to go for pink variations, Lauren's favorite color.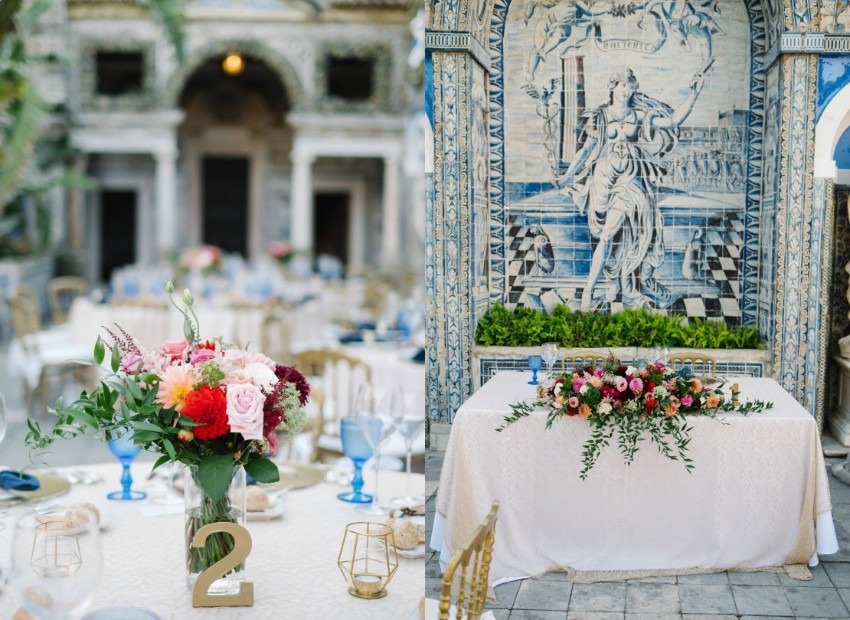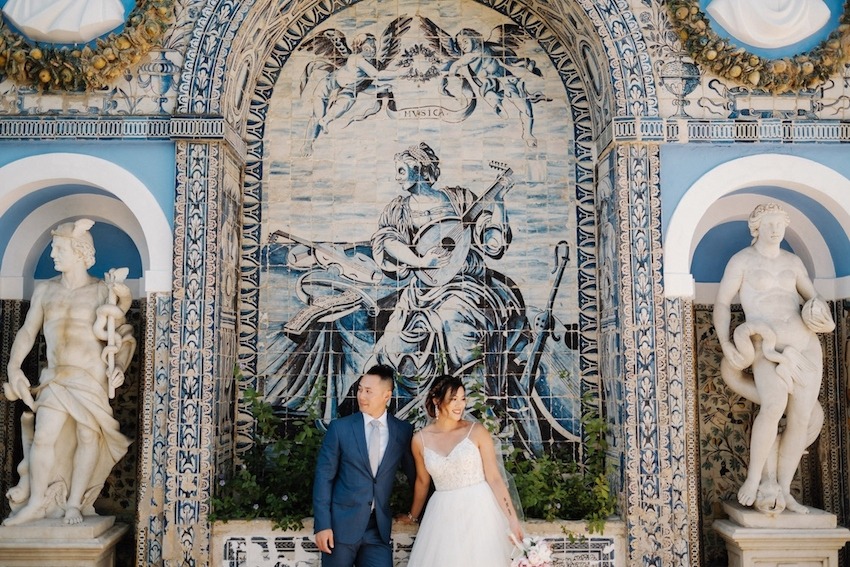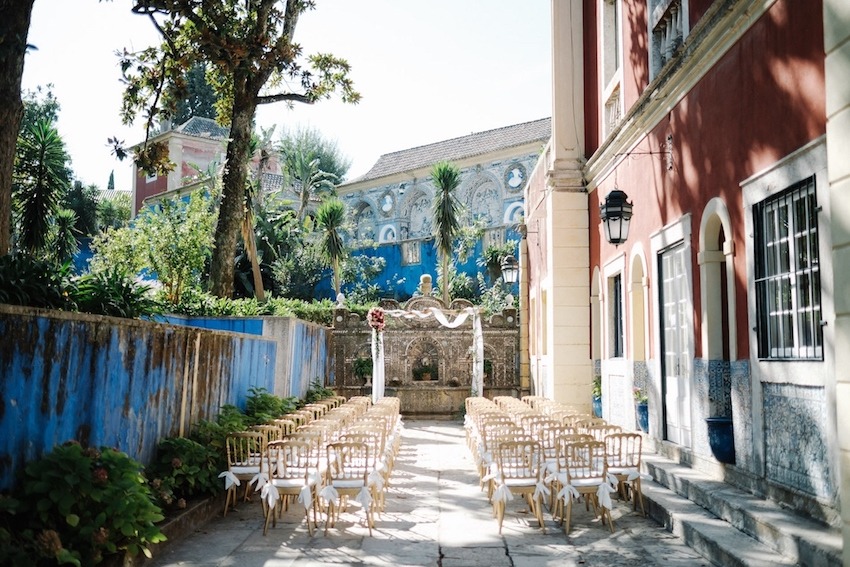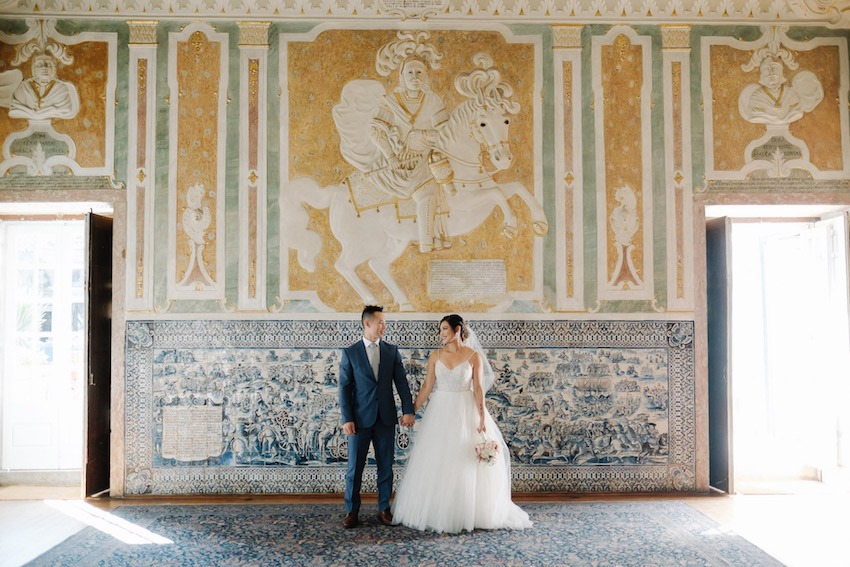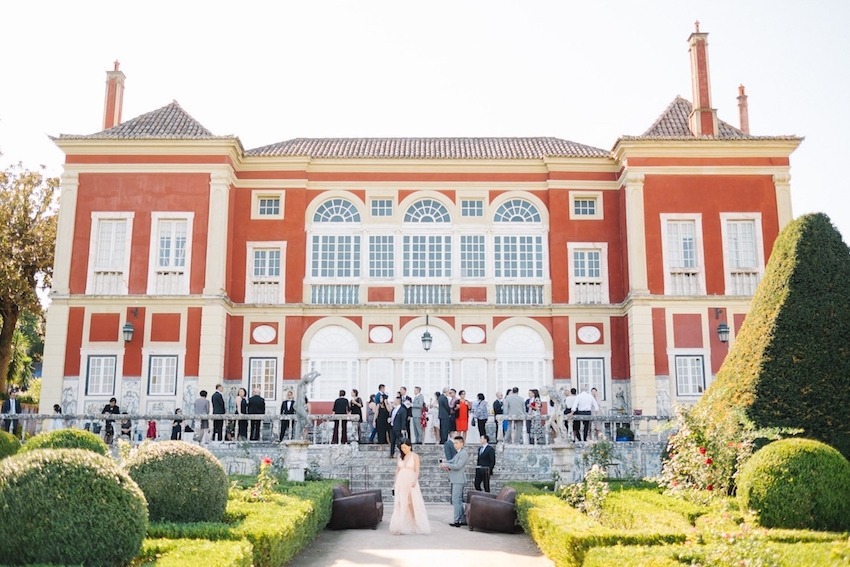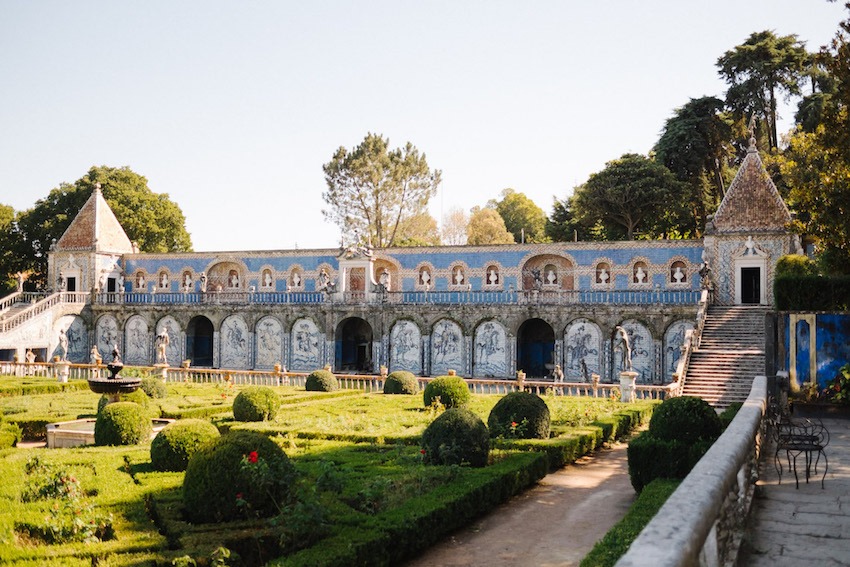 Lauren's dress was a simple gown with small straps, a lace top and a flowing skirt. Her hair was tied up in a bun with side braids leading to it, and she was wearing long earrings to give an elegant touch to the ensemble. As for her make-up, she was wearing golden, ocre and brown tones with a light purple-pink lipstick that matched the flowers of her bouquet. Michael was wearing a blue suit which complemented the Palace's colors perfectly. The wedding photographer, who liked to work on lighting, was able to take some wonderful shots in the Castle's library, where the sun rays coming in by the windows showcase both the bride and groom's natural beauty.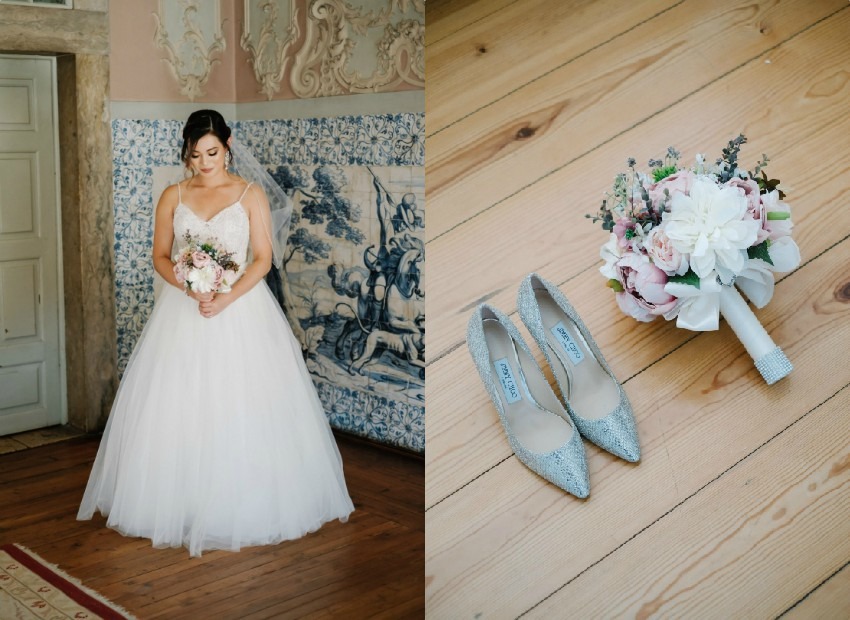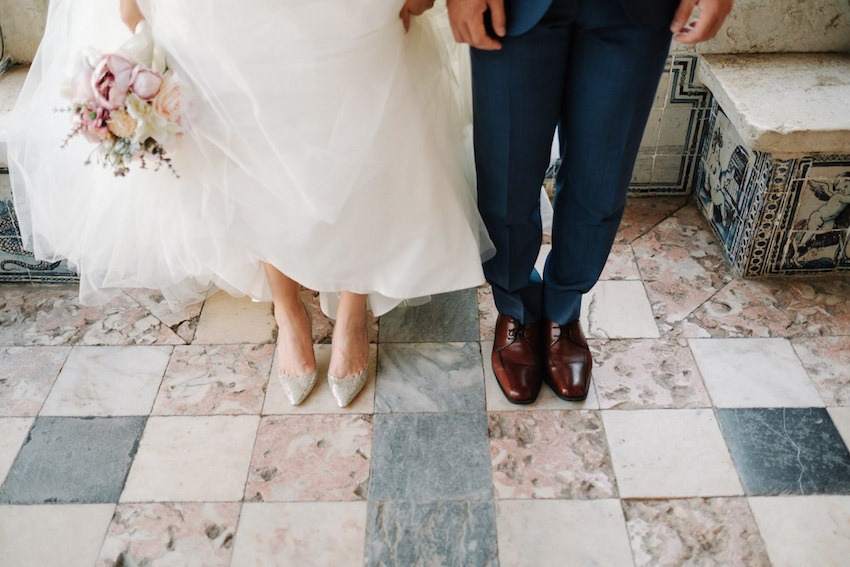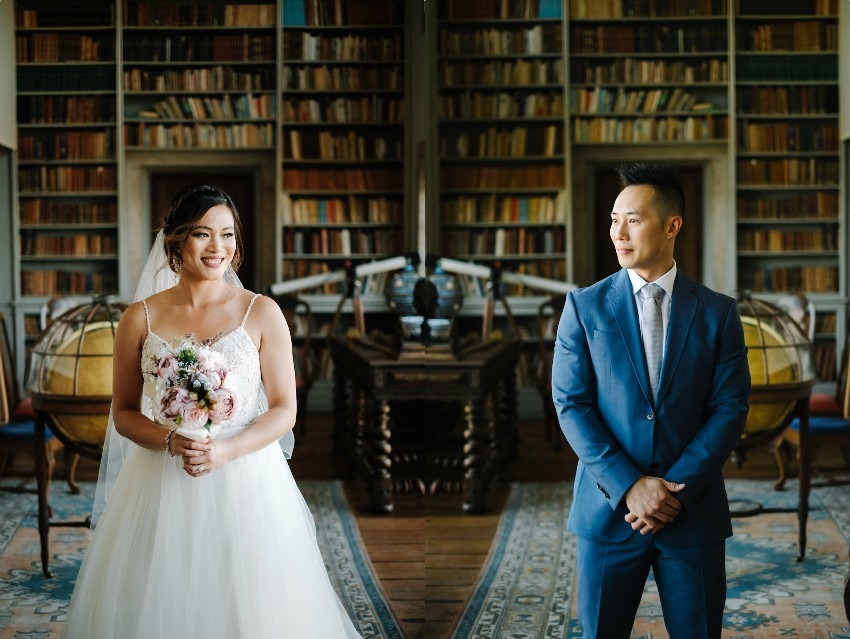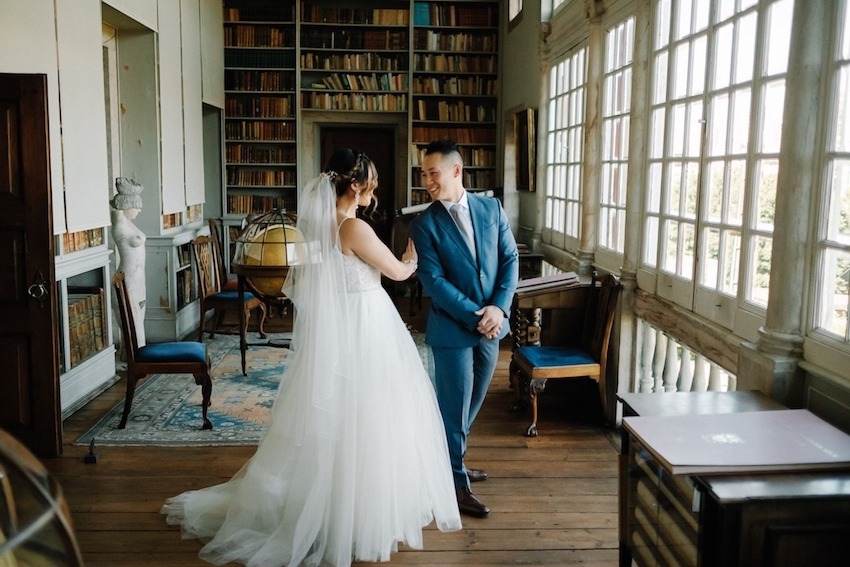 As far as the food was concerned, the Portugal palace wedding distinguished itself from the others as the guests were able to enjoy Sangria and Portuguese egg tarts instead of a traditional wedding cake. Everyone had a great time!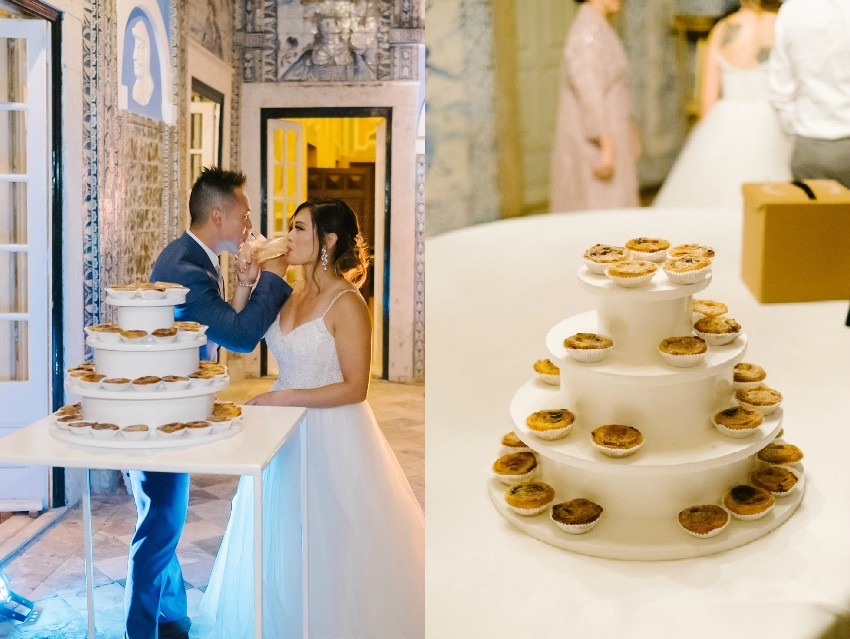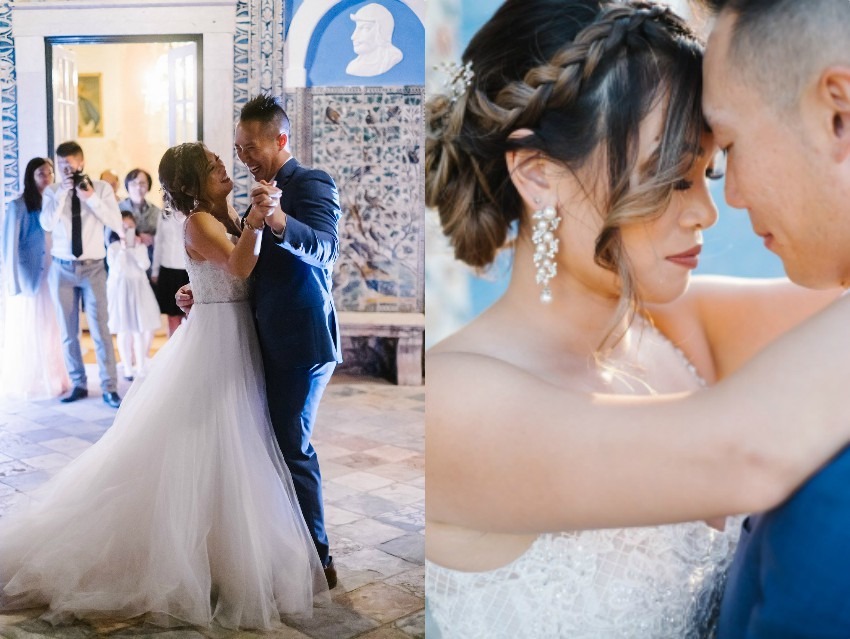 Wedding team:
PHOTOGRAPHER Jesus Caballero Photography // BRIDE'S SHOES Wtoo by Watters // BRIDE'S SHOES Jimmy Choo // GROOM'S ATTIRE Ted Baker// WEDDING PLANNER & STYLIST Lisbon Wedding Planner// VENUE Palacio dos Marqueses da Fronteira // CATERING & CAKE Casa do Marques // FLOWERS My Wedding Flowers Portugal // HAIR & MAKEUP Tom Perdigao