You're about to get married and you haven't decided on your wedding hairstyle yet? Well, if you have long hair, you're lucky, and if you don't, don't worry, because many of the hairstyles we will provide you with are also doable with short hair. 
On many occasions, choosing the perfect hairstyle for your big day is a little complicated, since we have to leave it up to a professional to know which is the best option that best fits us, depending on our facial features, our hair type and its color, as well as the style of the dress. 
Since we know it's very difficult to find a perfect, elegant and sophisticated hairstyle that matches our personality whilst being practical and making us feel ourselves, here is a list of ideas of loose, updo or semi-updo hairstyles. You will surely find the hairstyle you're looking for!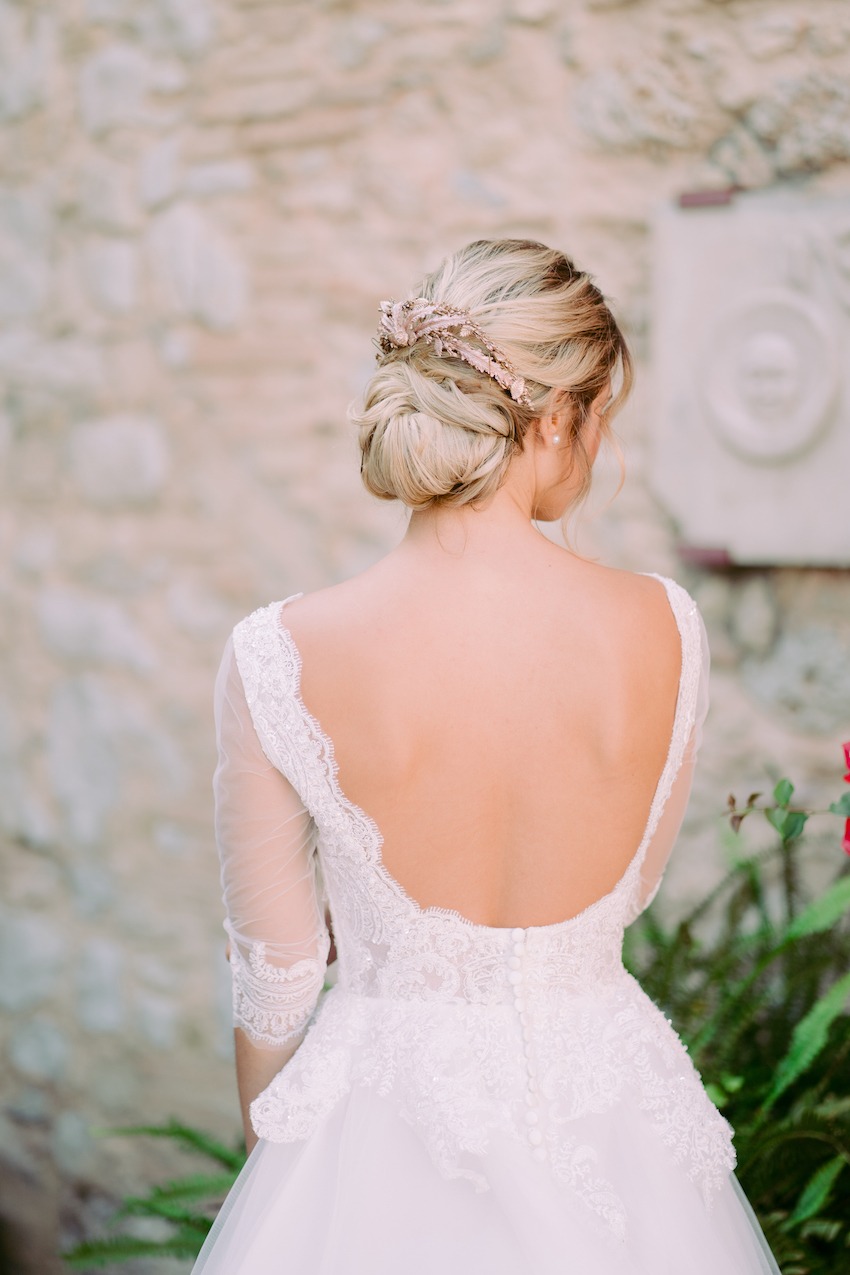 UPDOS
The full-updos are the most chosen option among the brides: whether it is this year or a a few years ago, a full-updo guarantees you success and practical aspect. 
Among the most famous updos of the 2020 season, you will find the low back or lateral buns which provide a fresh aspect and fit almost every face, as well as the low and straight ponytails on the back of the neck, very elegant if you dissimulate the hairband with a lock of hair. 
Another growing trend is the large bun, with volume and height, the renown XXL bun, as well as the very high ponytails, an ideal option to appear younger without seeming out of style. It can be either fully tied or leave a few locks of hair fall on the sides of the face. 
But an element that has undoubtedly become one of the most famous actual trends is the braid, of different lengths, thicknesses and ends that allow you to create a multitude of updos.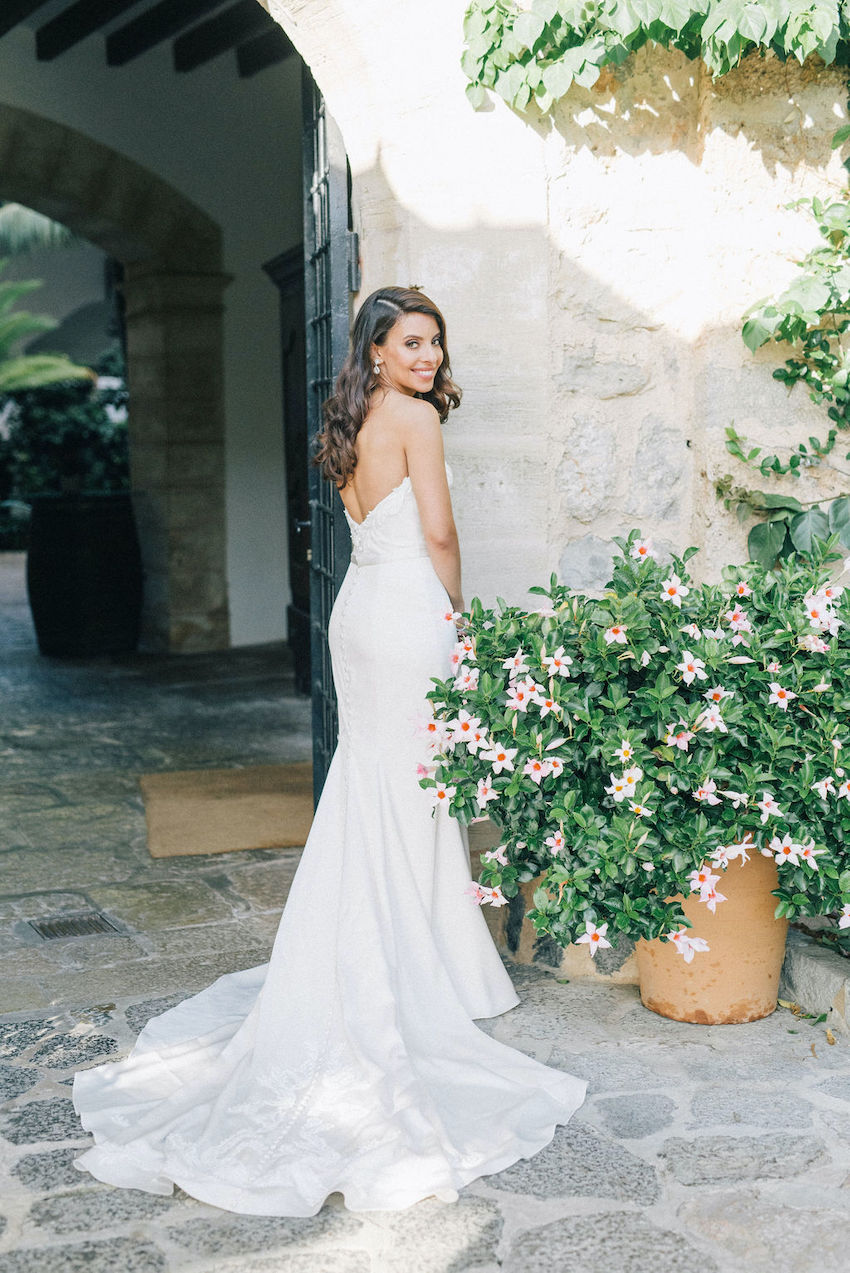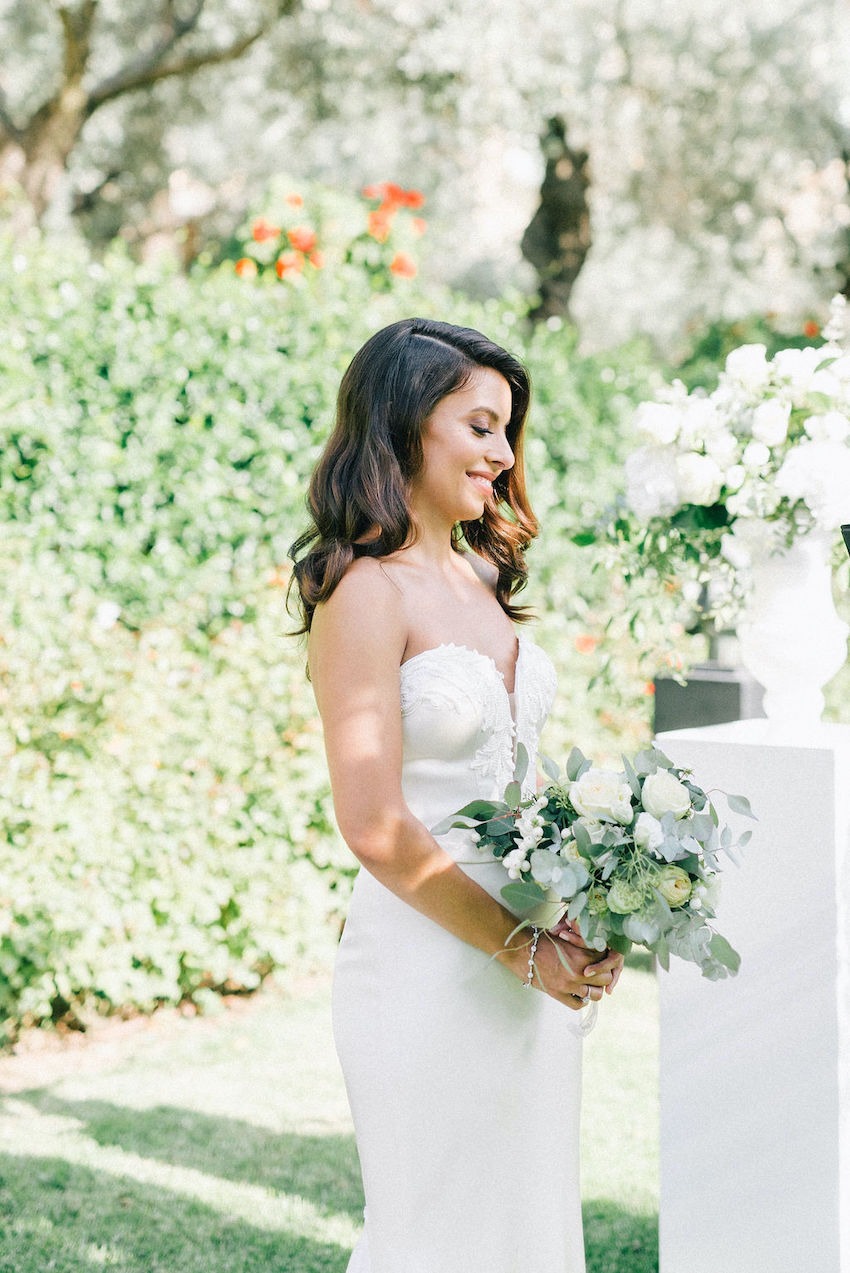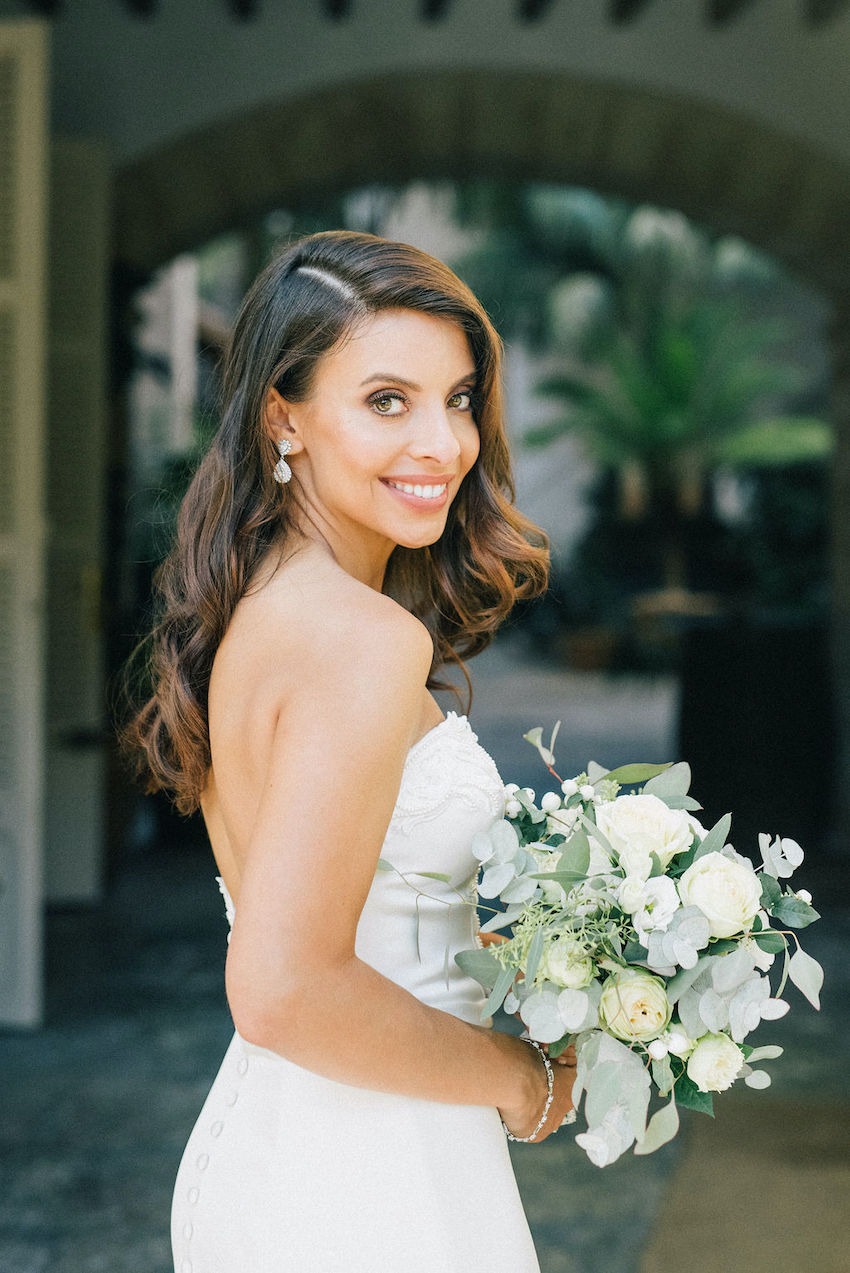 LOOSE HAIR
A real pleasure of the girls with long hair is being able to show it off in all its beauty. Therefore, if you want to, you could wear your hair down, either with a middle or a side part and with large well-defined waves that will provide you with elegance and glamour if your style is classical and traditional. 
If, on the contrary, you're dreaming of a more Bohemian and hippie wedding, free, loose and open waves will be your allies, perfectly fitting in with many dresses and large earrings. 
Whether they are water-based, marked, loose or neat, waves are an excellence elegant and very sexy hairstyle, as well as being very flattering and help give a little volume to the straight hair. 
If, on the other hand, you're a person with natural wavy hair, on the day of your wedding, you could dazzle by appearing with a Japanese or Brazilian straightening. And forget about your waves falling apart during the night!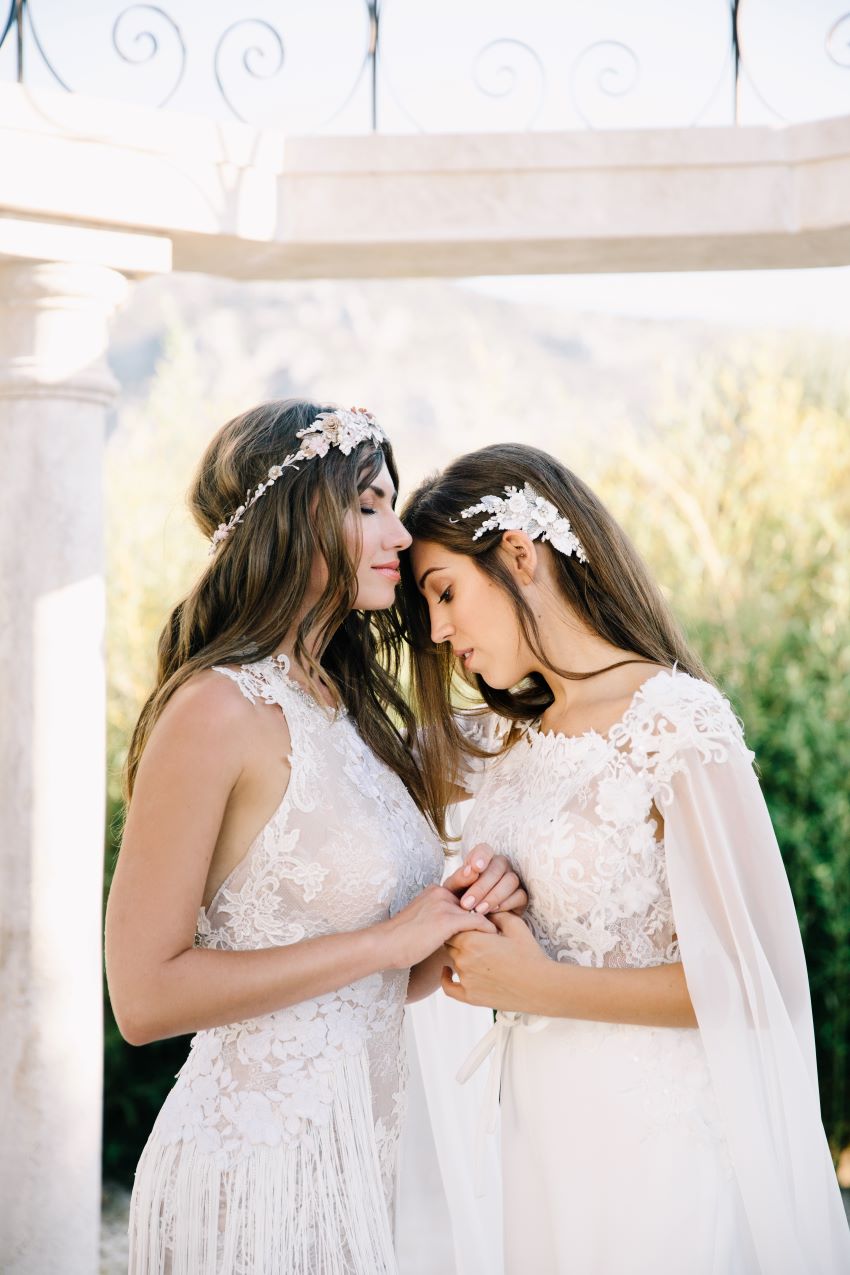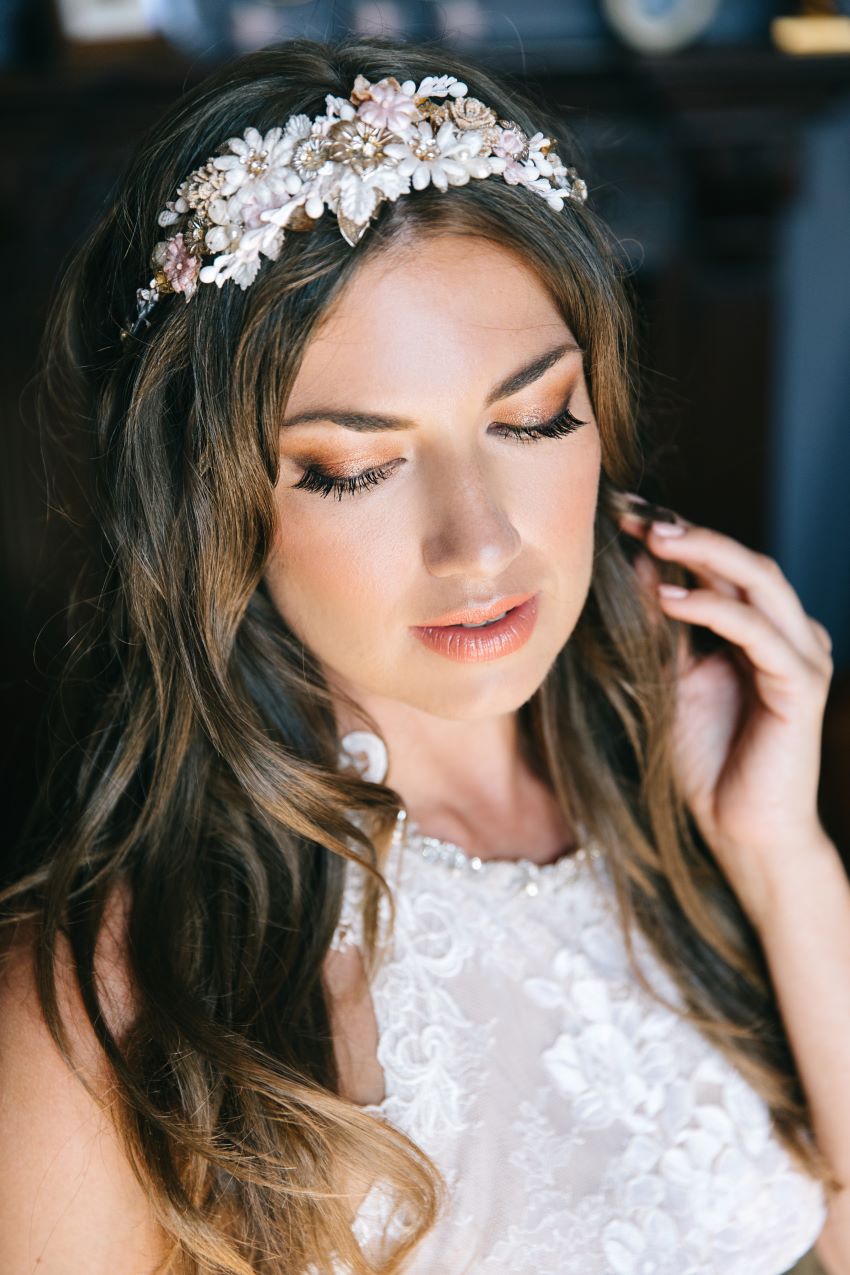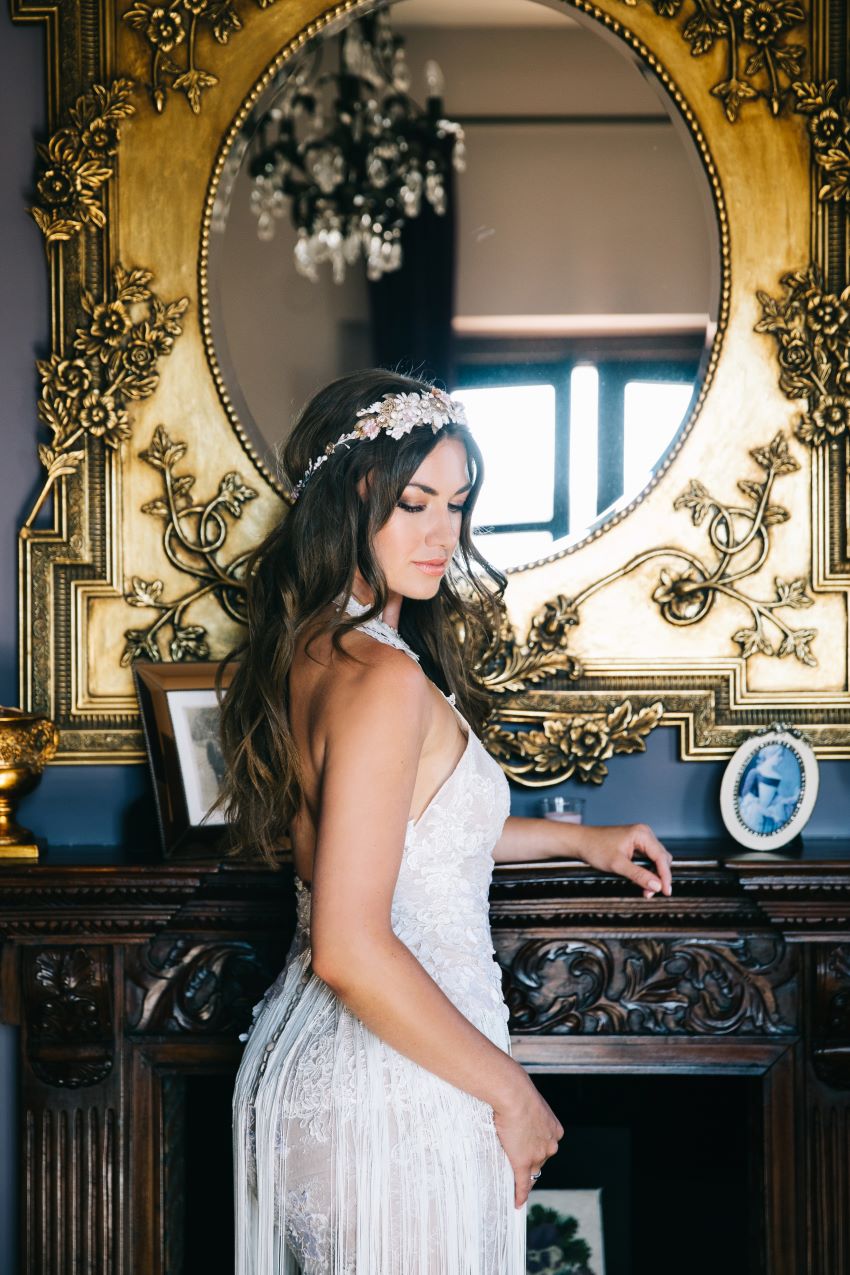 HALF UPDO
This will be the best option if you can't choose between wearing your hair up or down, since it offers the best of both sides, being an intermediate between the previously cited options. 
The half updos are trending since they make the bride seem more natural and simple. This is why it getting more and more common to see this type of hairstyle in weddings located in mountains, forests or gardens. 
But if there is an option we totally fell in love with, it is large waves leaving half of the hair down along with small braids in the lower part of the head. 
A very feminine, practical and romantic hairstyle, which, along with loose locks of hair will give a little wild and Bohemian touch to the overall look. 
Accessories are also becoming increasingly important, especially those that match the bride's bouquet, with small flowers similar to it.
Flowers, diadems, bands, tiaras, handkerchiefs … you can always decorate the hairstyle with small and discreet details that will give a touch to the hairstyle without stealing its fame, nor the dress'. 
Bear in mind that in 2020, the large diadems with beads have become the fashion accessory, as well as those inspired by the 1990s: hairpins, clips, hawksbill pins… perfect for creating the fringe effect, so new.
Don't be afraid to catch your guests' attention! And above all, choose a hairstyle that makes you feel yourself, comfortable and at the same time look radiant and spectacular in what will be one of the most important days of your life.
Have you already chosen? Whatever it is, you will surely being stunning!
_______________________________________________________________________________________
Photo1,2: Photographer Sam & Helen Bloomfield, MUAH Rosario Fernandez,  Wedding planner Natalia Ortiz, Photo3,4,5: Olga Kobruseva Photographer, Wedding planner Natalia Ortiz, Photo6,7,8: Photographer Anna Goryacheva, Wedding planner Natalia Ortiz