Lisbon is one of those cities where you are amazed by the beauty of its ancient streets, and the thing is that's the capital of Portugal is one of the favorite destinations for those bohemian and elegant couples who decide to celebrate their wedding in Lisbon.
Lisbon has a lot to offer: delicious food, an enviable climate and plenty of accessible spaces that make the city cast a spell on all those who walk there.
If you are passionate about Portuguese culture, you like cities with coast and you want an unforgettable wedding, this is the place you need for your wedding!
So, if you are in this situation, we tell you right now all the opportunities you will have in Lisbon if you decide to get married there.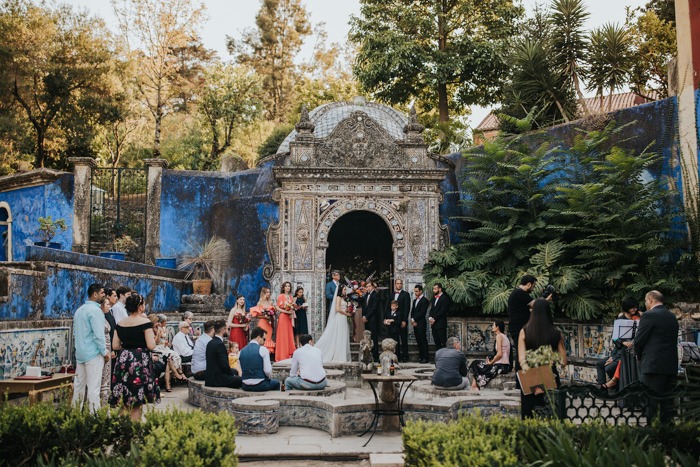 A pleasant climate
In Lisbon there are long and hot summers, while springs and falls are more pleasant and winters are quite mild although there are a bit rainy.
Therefore, if we want to avoid the season from June to September, so as not to meet with too much tourists, the best time we can choose to get married in Lisbon is in late spring or early fall, because during these weeks there is not much tourism, but the weather is still fantastic.
Another option is to choose your wedding date between June 3 and 14, because at this time the whole city is in a festive atmosphere during the Festas dos Santos Populares.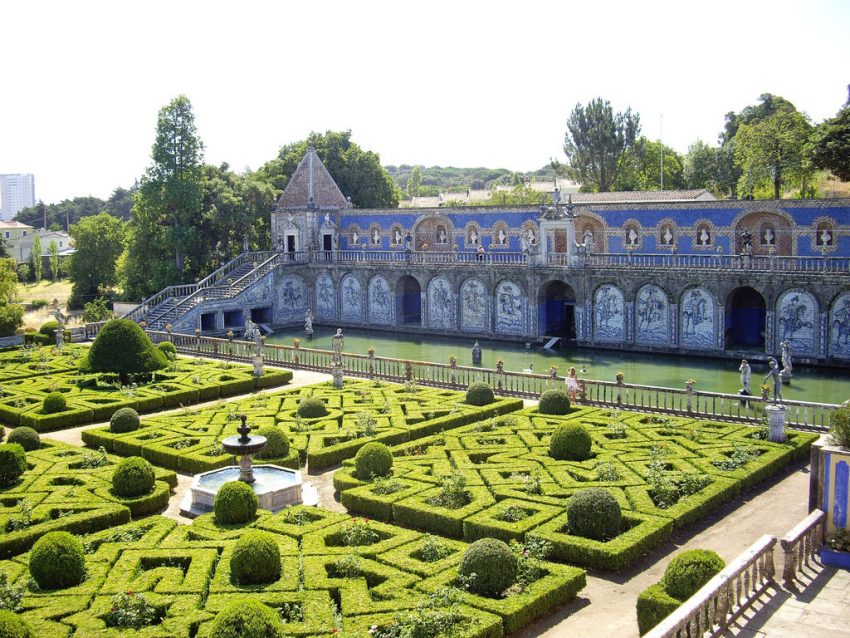 The atmosphere that Lisbon gives off…
… is charming. Its majestic monuments, its old alleys of faded paintings, the Tagus River, its graffiti everywhere and the ancient blues, make a city of artists, chefs and with the best coffees in the world.
The atmosphere is unique, cozy and also different that's why the travel lovers want to celebrate their wedding here.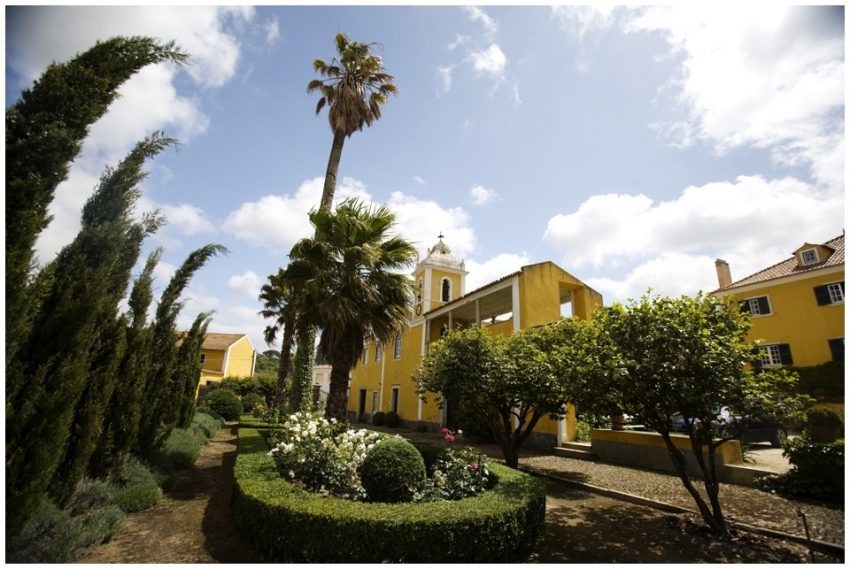 Don't worry about accessibility
Besides having the largest airport in Portugal, Lisbon make easier to fly from almost every part of the world, whether you are from Europe, the Middle East or the United States, there are direct flights to the Portuguese capital!
That's not all, because in the city you can move easily by subway that is very simple for the foreigners who used it for the first time, by bus or the famous yellow tram!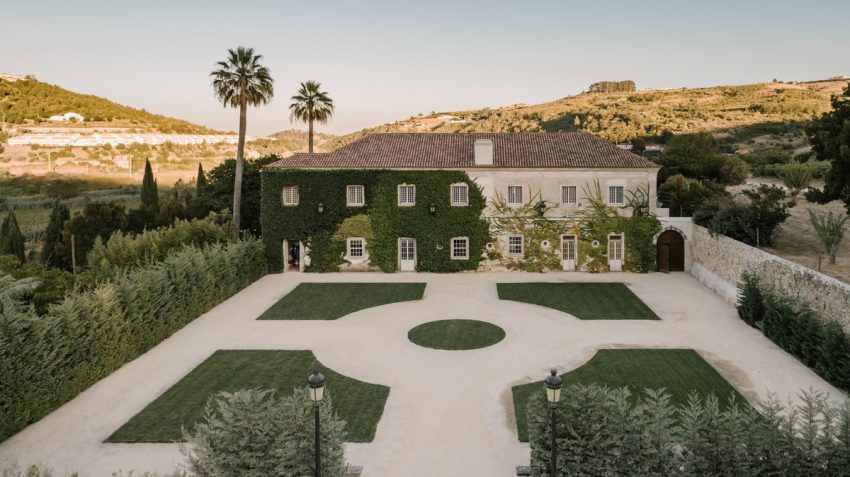 The Portuguese gastronomy is delicious
This Portuguese city has a variety of gastronomic sea dishes, with a lot of dishes of delicious food in all its regions! Lisbon brings together the best of each region to create its dishes, whether in small bars, in elegant restaurants or in luxurious pastry shops.
At your feast, you can taste the porco à alentejana which is a luscious pork dish, clams, coriander and paprika and migas à alentejana, with bread and pork as a base.
Your palate will also appreciate tasting the calderada de peixe, one of the most famous stews made with different types of seafood, accompanied with potatoes, peppers and tomatoes.  You must not forget the bacalhau com natas or the bacalhau à bras which are dishes prepare with the star fish: the cod!
And make room for dessert, because there are also plenty of sweet options to end in style like the traditional and well-known pastéis of Belém which is a sweet pastry filled with cream and covered with icing sugar and cinnamon. Mmm…delicious!
Incredible spaces for wedding
Villa Excalibur is an exclusive luxury villa that can host up to 8 people, located on the Lisbon coast and 3.5 km from the beach.
In the wonderful natural park of Sintra, declared a World Heritage Site by UNESCO, you can enjoy the landscapes thanks to the panoramic views of the town. Moreover, it's close to many restaurants, bars and leisure activities.
The Villa Excalibur is equipped with luxury installations such as: swimming pool, sauna, jacuzzi, gym, indoor heated pool…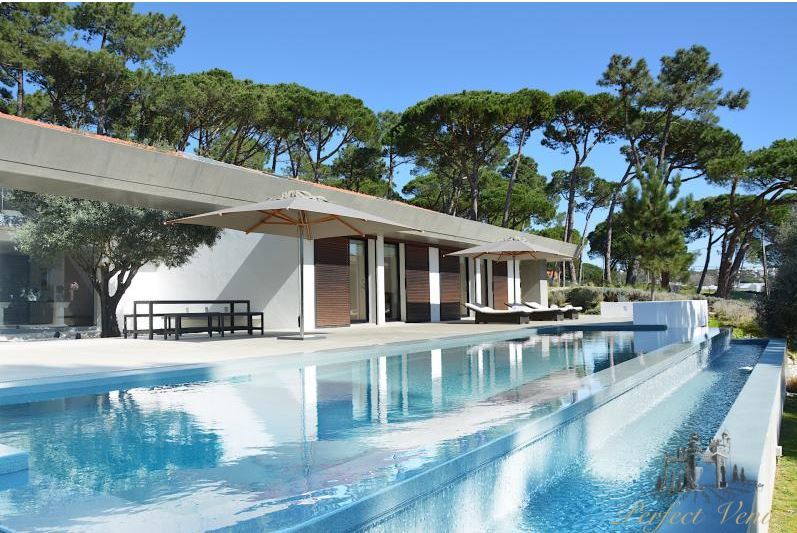 Don't be afraid of the budget!
Because getting married in Lisbon is getting married at a very cheap price. It's not incompatible with luxury, elegance and romantic atmosphere!
Of course, keep in mind hiring a Wedding Planner to organize your destination wedding for you, you will appreciate it!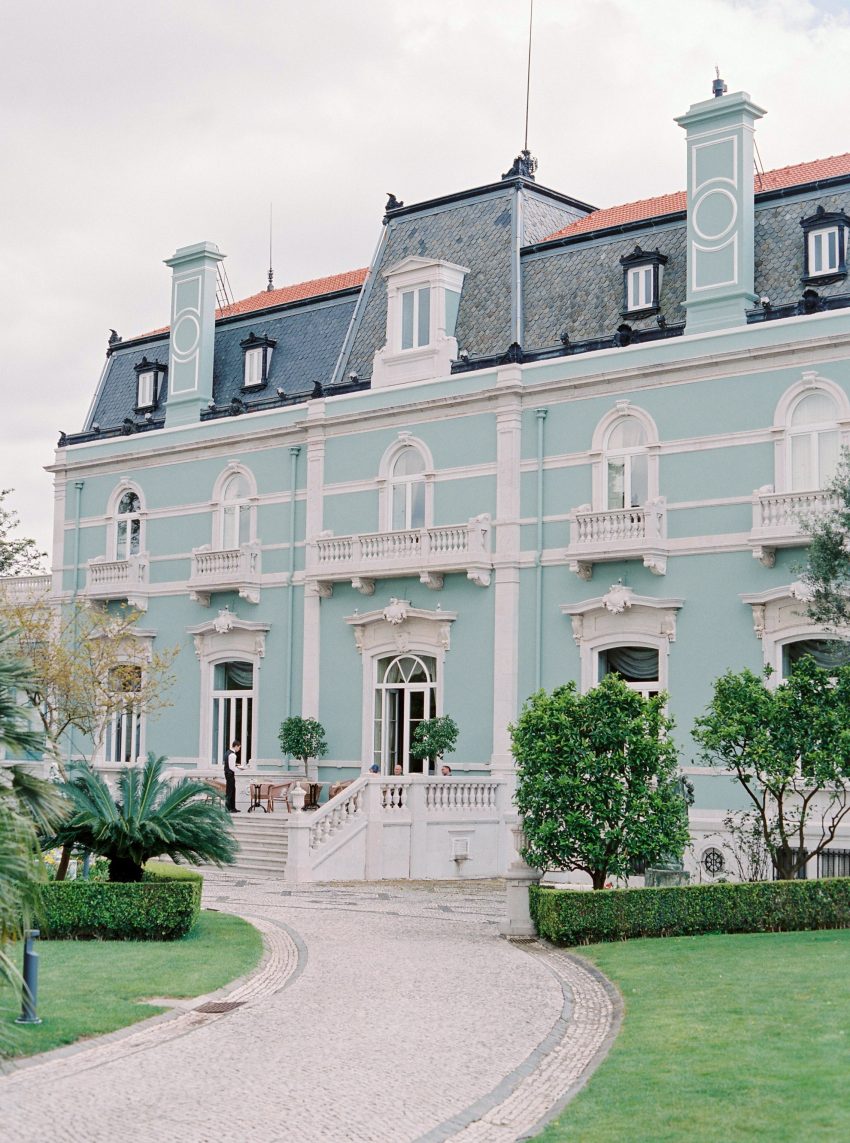 What about the formalities to get married in Portugal?
Nothing to fear, because they are very easy to validate. In this article, there is all you need to walk down the aisle in such a beautiful place as Lisbon.
Now you've reached the goal! Just write to us at Perfect Venue to help you organize your wedding in Lisbon!
And long live love!
Don't hesitate, Portugal is your country to get married, and if you celebrate your wedding in Lisbon, don't miss this article and discover why we say it.