Discover everything this fairytale city has to offer you on your big day
If you have already visited the city at some time in your life, you will already know that you want to get married in it. But if you have never stepped on it before, after reading this article, you will know that you want to celebrate your wedding in Sintra.
This Portuguese town very close to Lisbon is a scene worthy of a tale, since, among the steep streets of this city, you will find mysterious castles, labyrinthine gardens, magical palaces …
We attest that in every corner of Sintra there are myths and legends, and we are not exaggerating! You just have to keep reading to know why we say it, and to convince yourself that your wedding has to be in Sintra.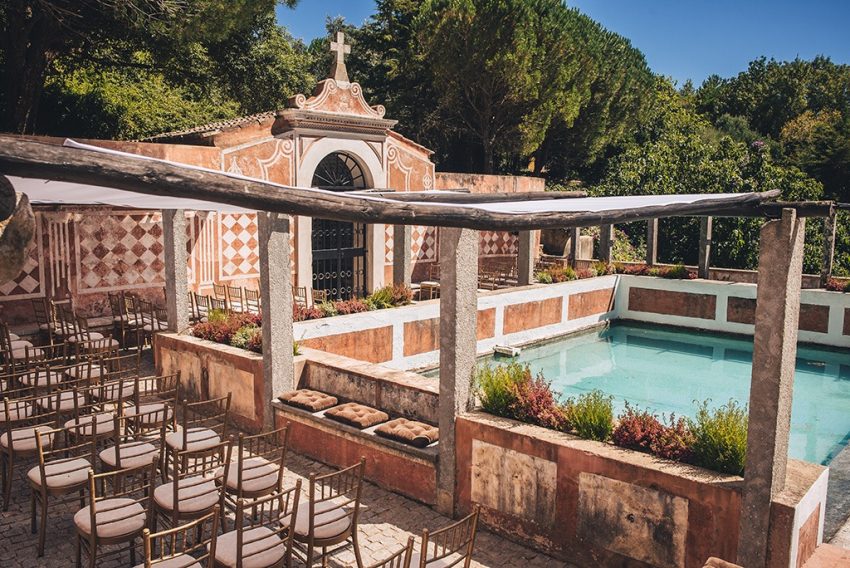 The best climate in Sintra
And it is that getting married in this city is almost a sure guarantee of having good weather, because, although the winter months, from November to February, are cold and rainy … not the rest of the year!
And it is that from April to October you will find a temperate, warm and not suffocating climate perfect to celebrate a wedding both outdoors and indoors.
The climate in Sintra is not to be feared!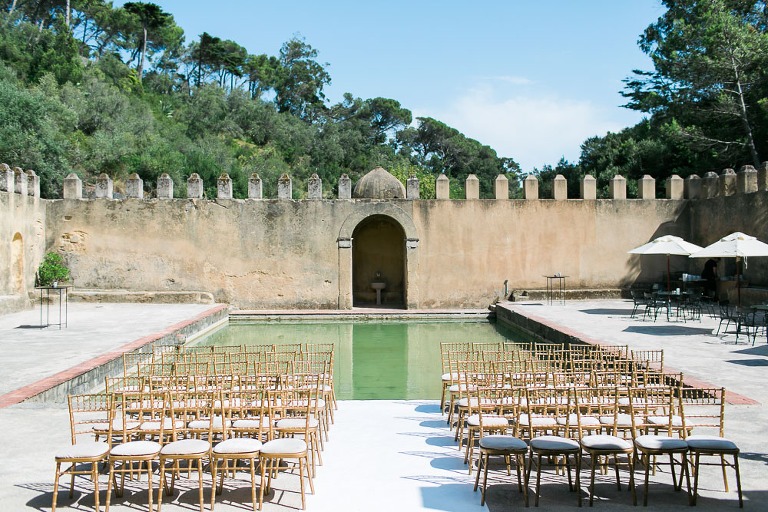 Convenient, easy and fast accessibility
From Lisbon, the capital, this city is only 29 km away, so you can get there very quickly! It won't take you more than 45 minutes by train or more than 30 minutes by car, the main options available.
If you have a car to move around Portugal, to get to Sintra you will have it very easy, since you only have to drive for just 30 minutes.
Another valid option is traveling by train, which departs from Rossio station every thirty minutes. You will arrive in just 45 minutes, and it is also very cheap and even free with the Lisboa Card!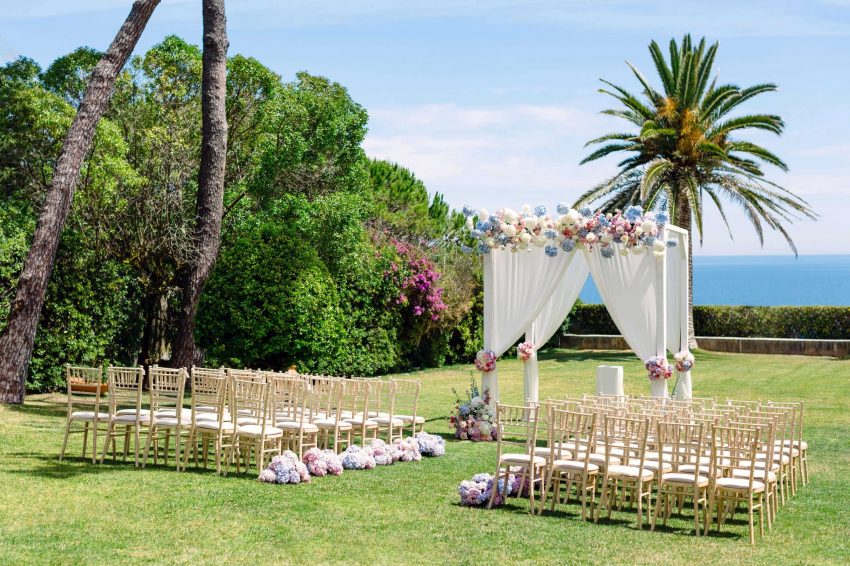 The Portuguese village has a very sweet flavor
If you are sweet lovers and consider yourselves a sweet tooth, you are in luck! Because Sintra has some delicatessen than another …
As, for example, the queijadas, a typical sweet originating in the Middle Ages that consists of a small cake filled with fresh cheese, eggs, cream, sugar and sprinkled cinnamon; travesseiros, which are pastry sweets filled with almonds, cinnamon, egg yolks, and sugar; and the fofos de Belas, some cakes filled with milk cream covered with sugar.
You will have to try them all if or if!, And we warn you that you will go from pastry shop to a pastry shop and that your guests will want desserts to arrive more than ever.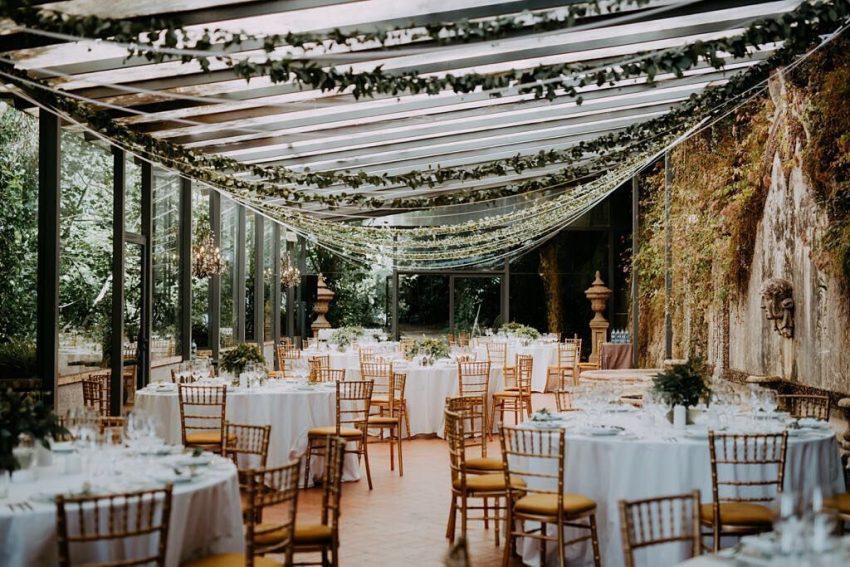 You will not find anywhere else more spellbinding spaces
And it is that any space where you decide to get married in Sintra will have a most captivating, magical and enchanting place since this citadel is full of ideal spaces to celebrate a wedding.
You can walk to the altar through the great halls of castles and palaces, through labyrinth gardens with exotic and ancient trees, through mysterious convents, summer houses, lakes, grottos …
One of our favorite options are the palaces since they are the pure essence of the city of Sintra, such as the Monserrate Palace, the Pena Palace, or the Moorish Castle that, with incredible views of the Sintra mountains, make up a unique setting for your bridal photos.
You will amaze all your guests with these fairytale spaces!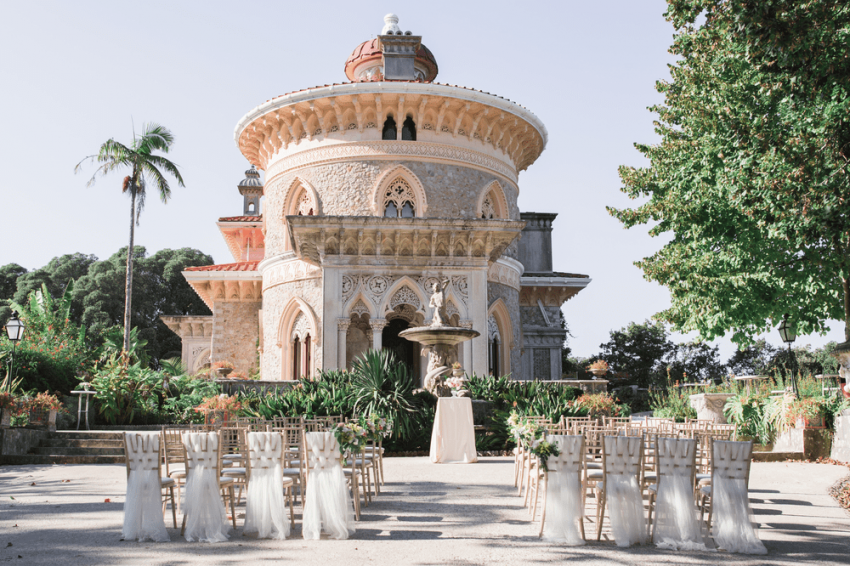 Sintra overflows cultural and historical heritage
This villa, declared a World Heritage Site by Unesco in 1995, is full of history, art, culture … thanks, among other things, to its emblematic buildings, which will make your wedding stay a complete experience.
You will be able to visit the Castelo dos Mouros, with an area of ​​12,000 square meters, a chapel, and five towers, from where you will witness spectacular views of the Atlantic Ocean. You can also go to the Palacio Nacional da Pena, one of the places where the Portuguese royal family lived in the 19th century, or to the Regaleira Palace, located in the old town.
Another place worth admiring is the Sintra National Palace, with medieval, Gothic, Manueline, Renaissance, and romantic architecture, with ancient objects and one of the best tile compositions in the city.
And how can we forget the Seteais Palace!, Which dates from the 18th century and is a current hotel and restaurant, or the Monserrate Palace, which was a summer house of a Viscount of Monserrate and is surrounded by a botanical garden.
But without a doubt, you cannot leave Sintra without visiting the Sierra Natural Park, where the Capuchin Convent is also located, originally named Santa Cruz Convent.
So, if you celebrate your wedding in Sintra, why not take advantage of the rich heritage of the citadel?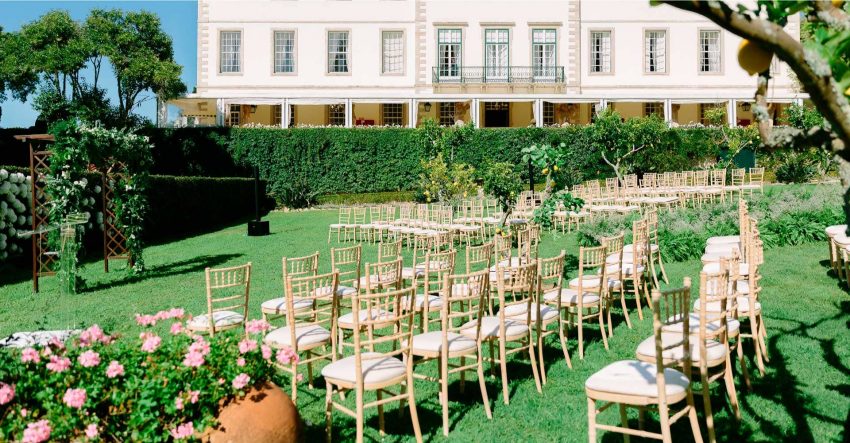 The cost of your wedding … very cheap!
As you read, getting married in Sintra does not have a high cost, and that is that both accommodation and transport are very cheap in this country. Perfect for your wedding!
Although, if you want to find the best prices, it is best that you have a Wedding Planner with experience in destination weddings so that you do not have to worry about anything.
The requirements for getting married have never been so simple
Getting married in Sintra are all advantages! Yes, included when doing paperwork, since Portugal makes it very easy for us to have all the necessary requirements to formalize the marriage.
Take a look at this article dedicated exclusively to the requirements to get married in Portugal!
You have already discovered that Sintra is wonderful, now you only have to check it out for yourself by heading to this Portuguese town to say "yes I do". You will not regret it! Perfect Venue word.
Do we help you? Write us: info@perfectvenue.eu