Alina and João are one of the many couples who have had their wedding plans affected by the pandemic this year. They previously planned to have their intimate and non-traditional wedding in May 2020, however due to the COVID-19 pandemic, they decided to have a civil wedding, followed by a wedding photo shoot later on and then have their wedding once the situation improved.
This bride and groom had the most beautiful day having their photo shoot in Òbidos, the place where they started talking about getting married! What a special location it was for them!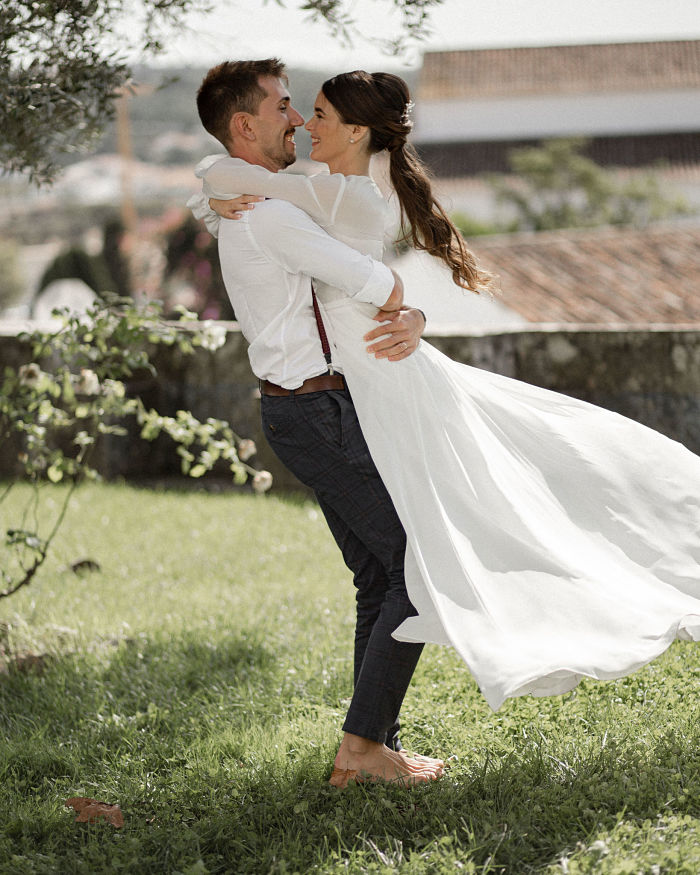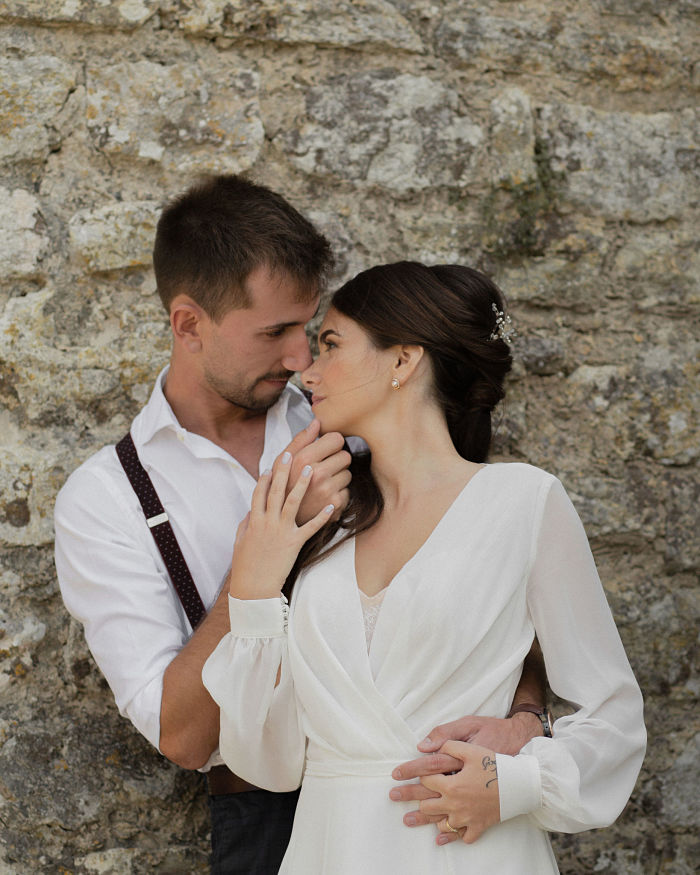 The location: Òbidos, an intimate medieval town with a lot of history
For their photo shoot, Alina and João chose the small medieval town of Òbidos in the west of Portugal.
The town provided an intimate and romantic setting for their wedding photos, which was exactly what the couple was after!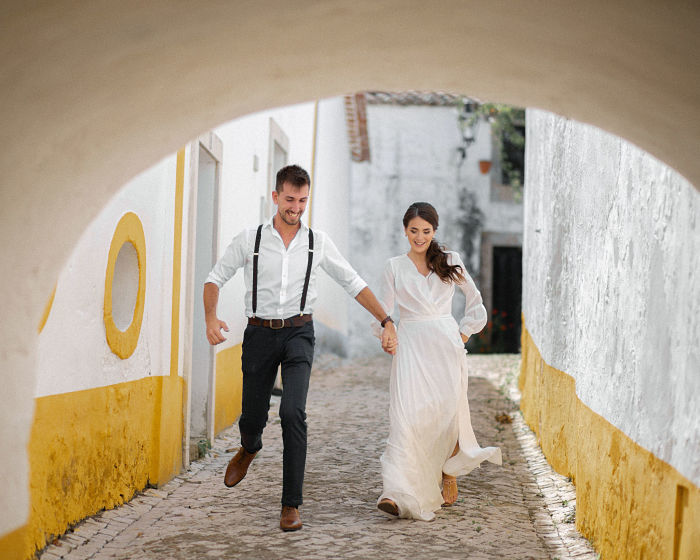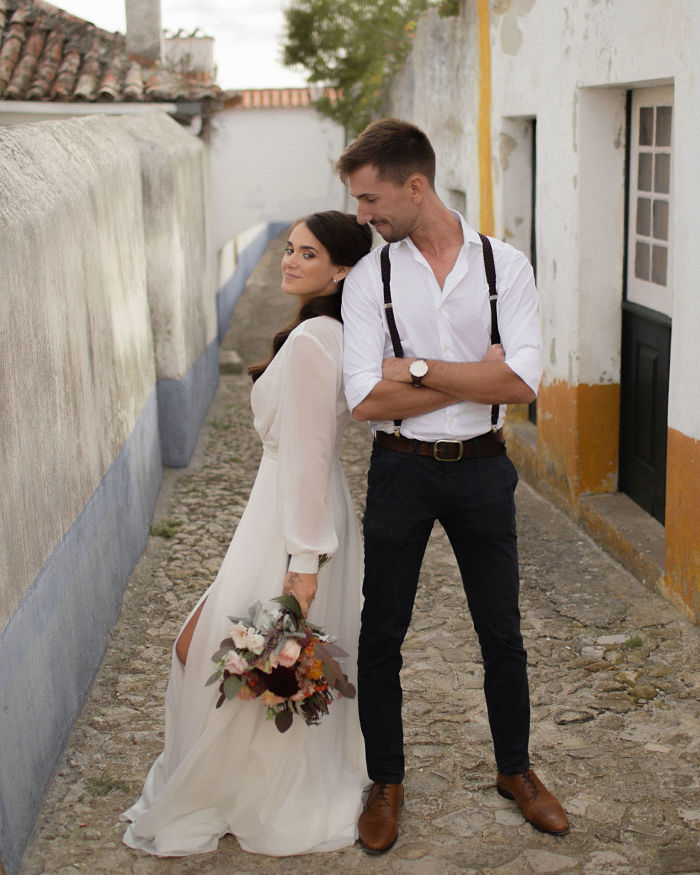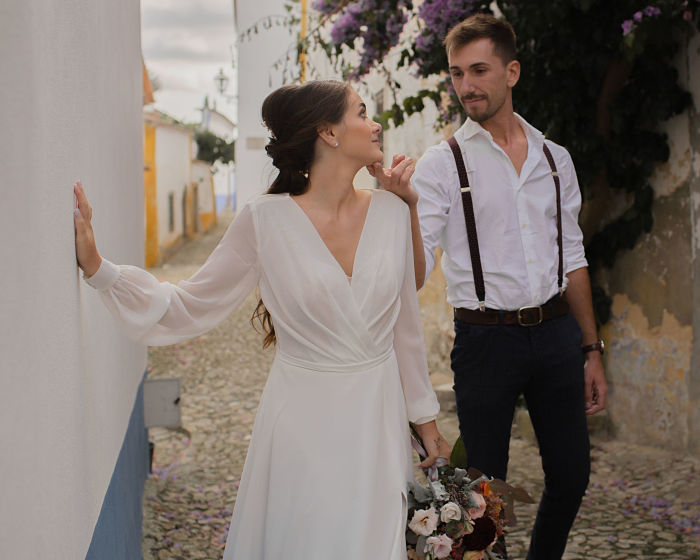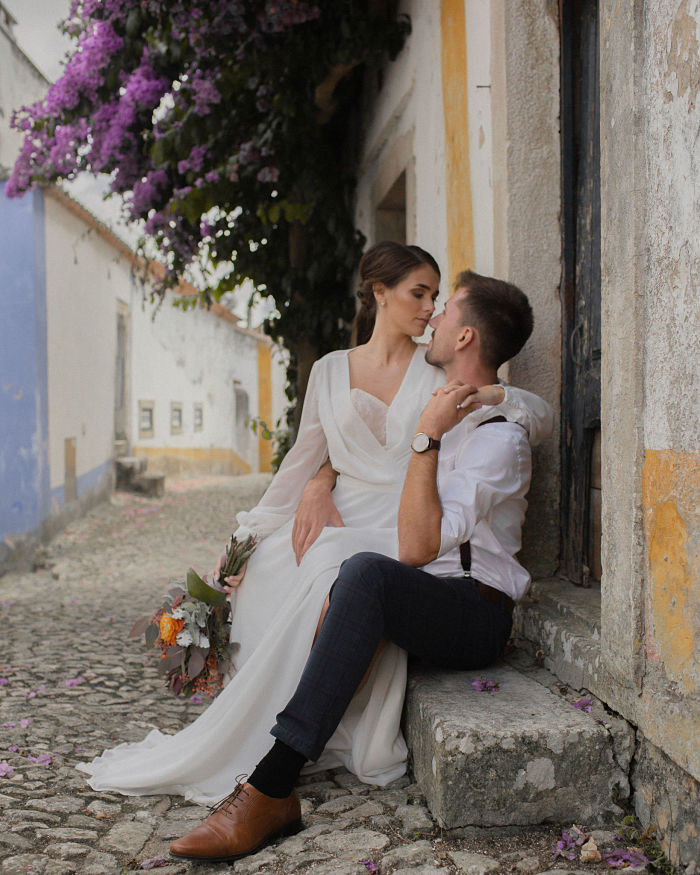 The bride's dress
For the photo shoot, Alina chose a long-sleeved bohemian style white dress with a slit up the side from Vesna Wedding. The dress went perfectly with the intimate and romantic nature of both the town and Alina and João's wedding photo shoot!
Alina decided to pair her dress with some Michael Kors white strap high heeled shoes!
In addition to this, the bride chose a beautiful contrasting bouquet, made up of light pink, yellow and dark red flowers combined with a range of different types of leaves. It was a most beautiful and stylish flower bouquet created by Pequeno Jardim!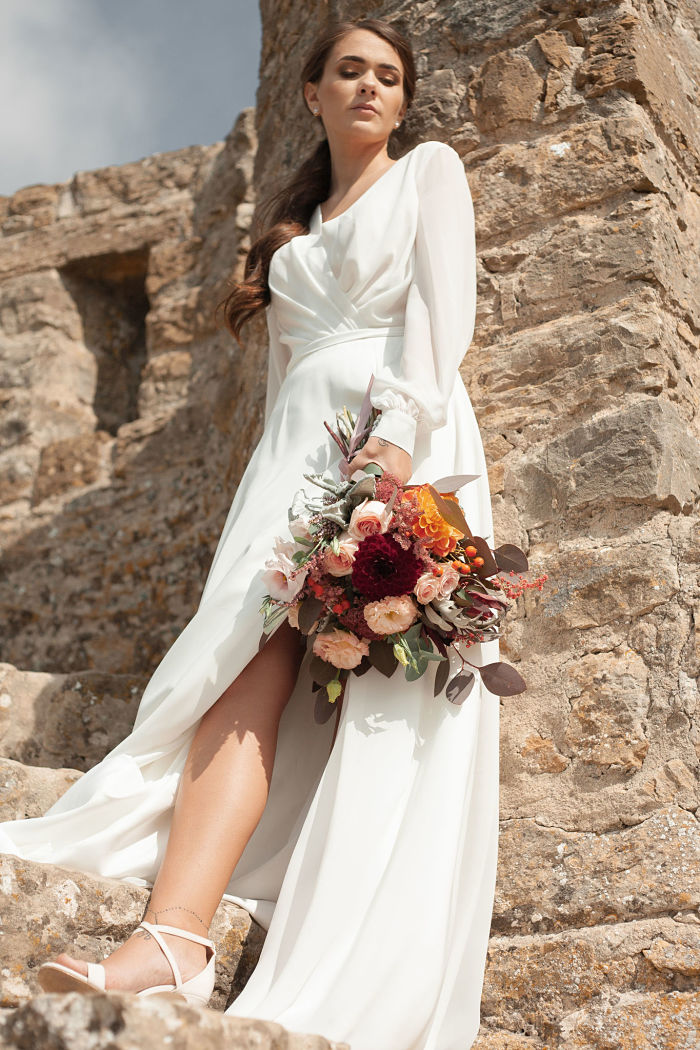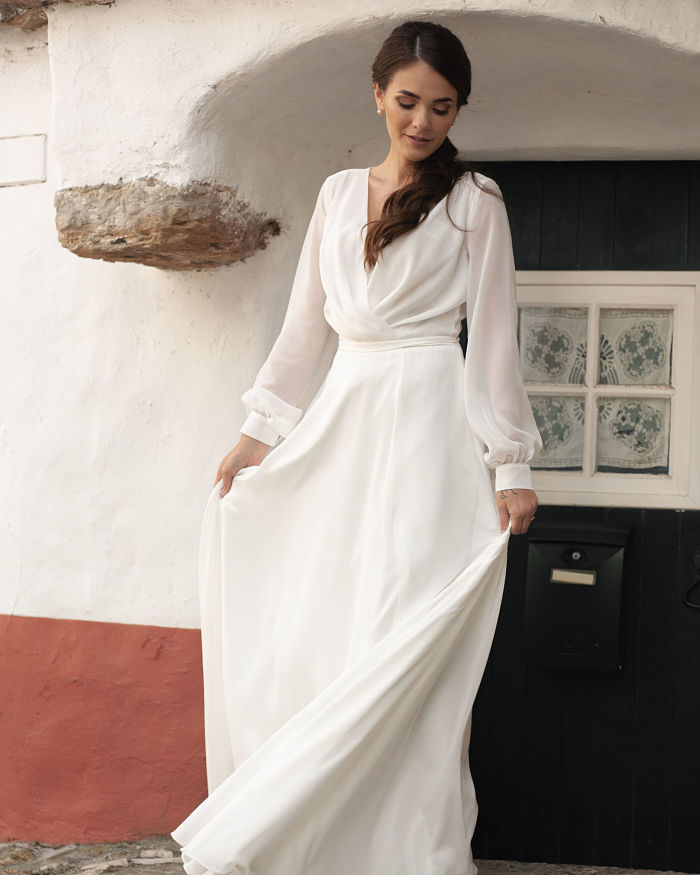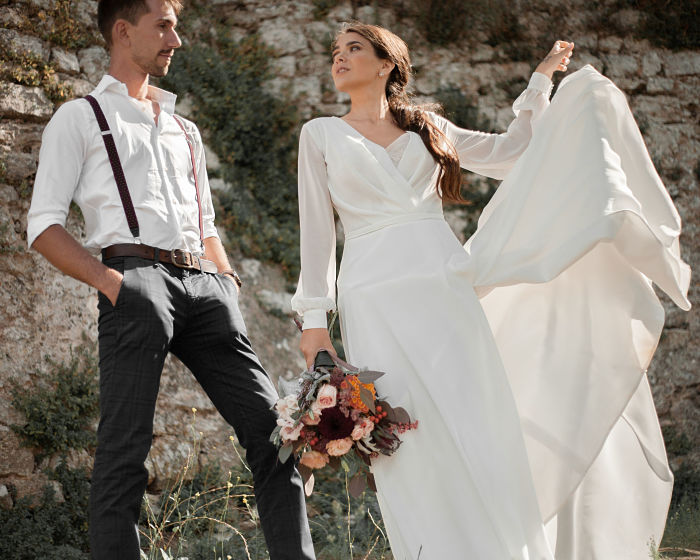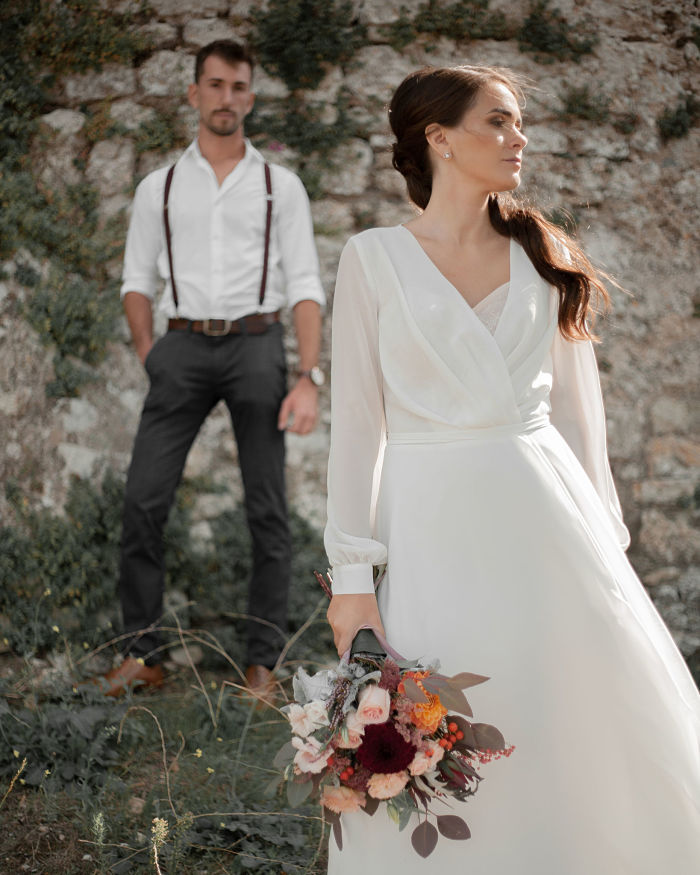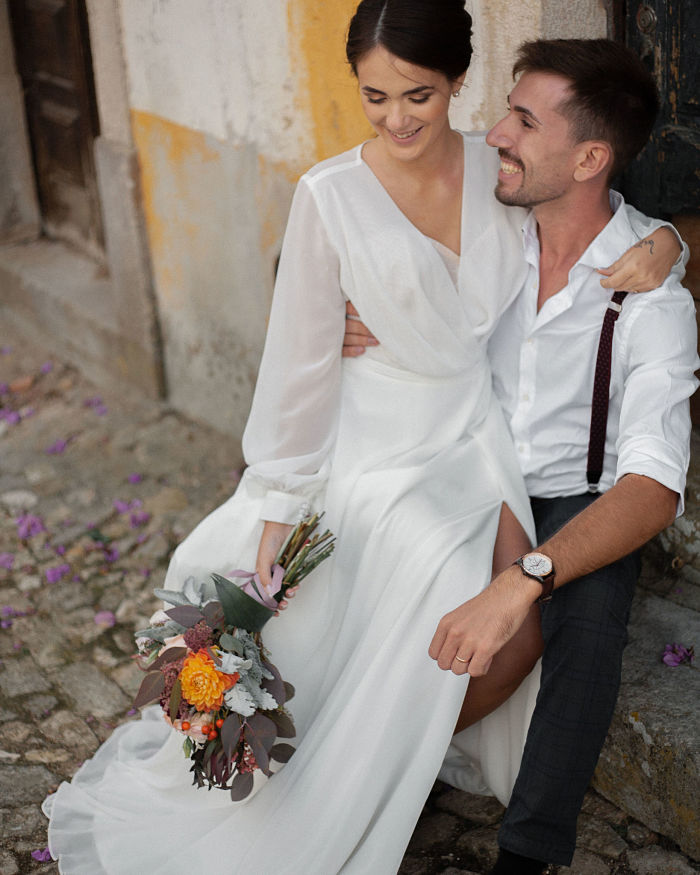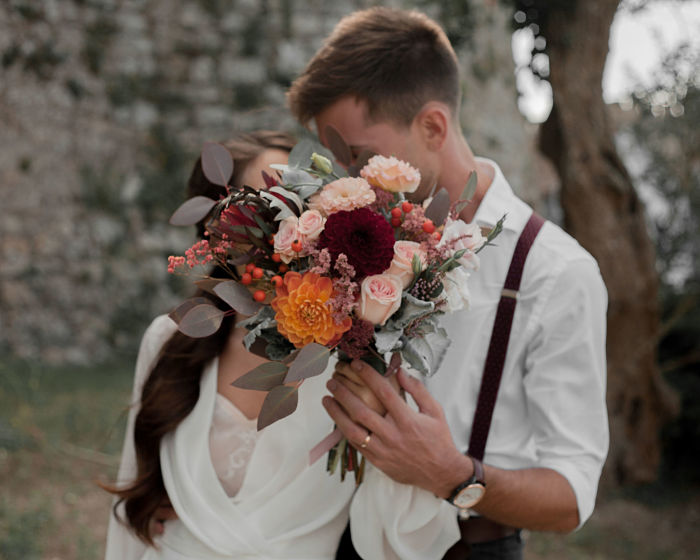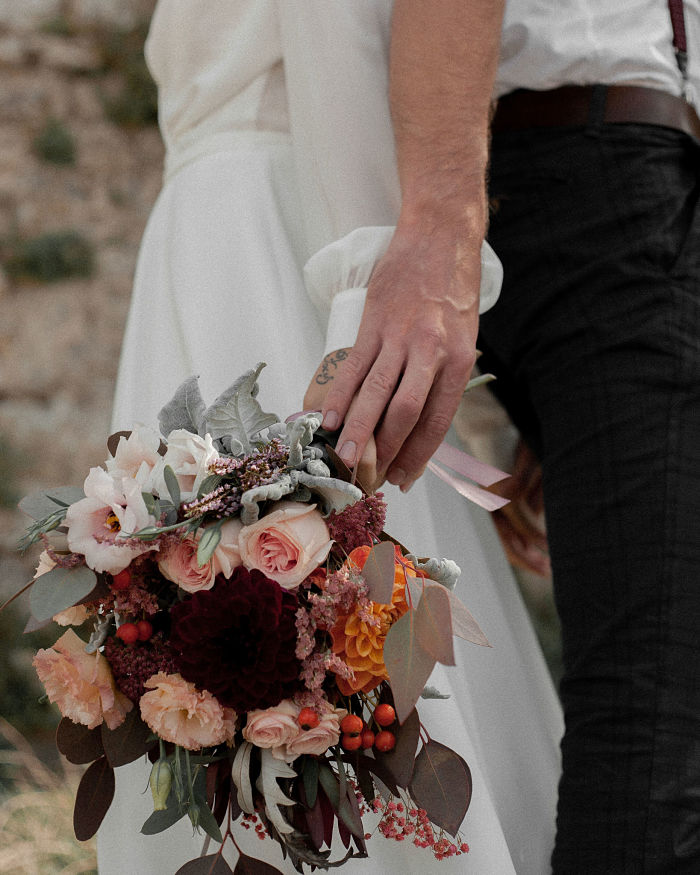 The bride's style was natural and matched the environment
Alina, the bride, decided on a twisted ponytail and chose brown eyeshadow and mascara to create a light natural look to match the style of her dress and the photo shoot. Her hair and makeup were done by Xenia Muax and to complement her look, Alina added a simple yet sparkly hairpiece to hold her ponytail in place.
The bride also wore beautiful earrings to match her hairpiece and style by Miuz.
Her engagement ring, from Tous, was a true protagonist in their photo shoot, a symbol of their promise to each other and their love.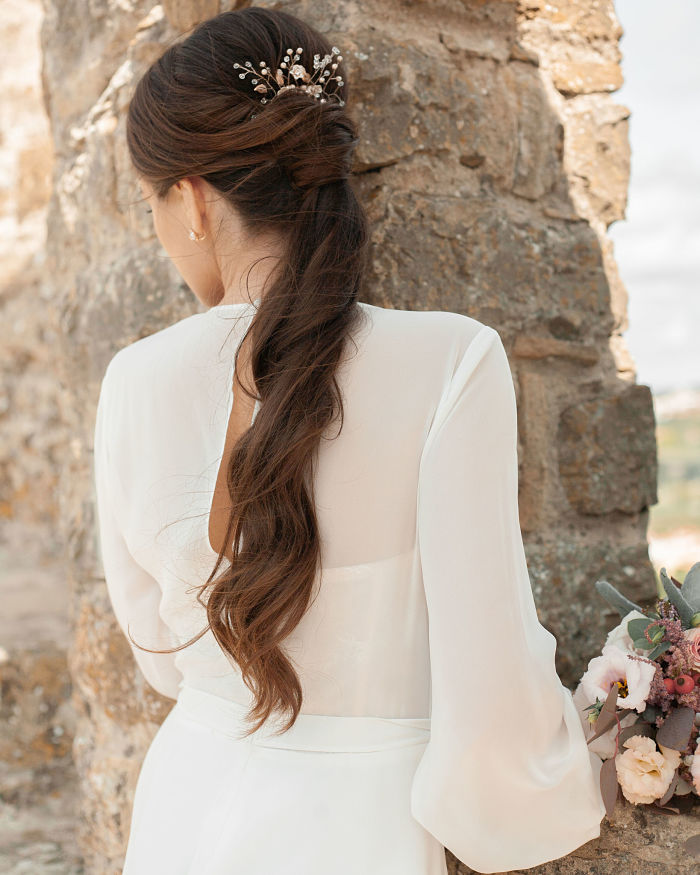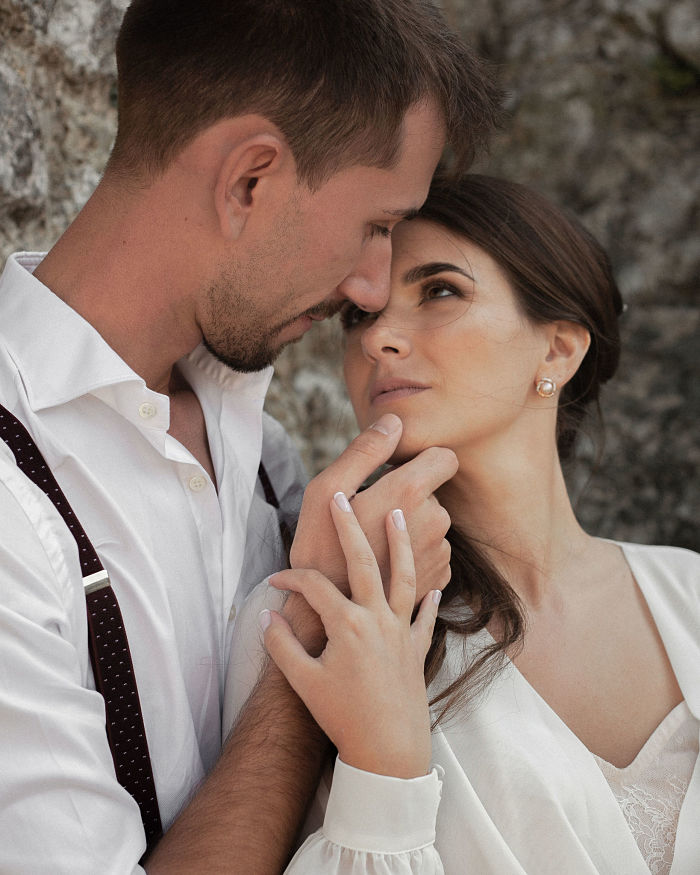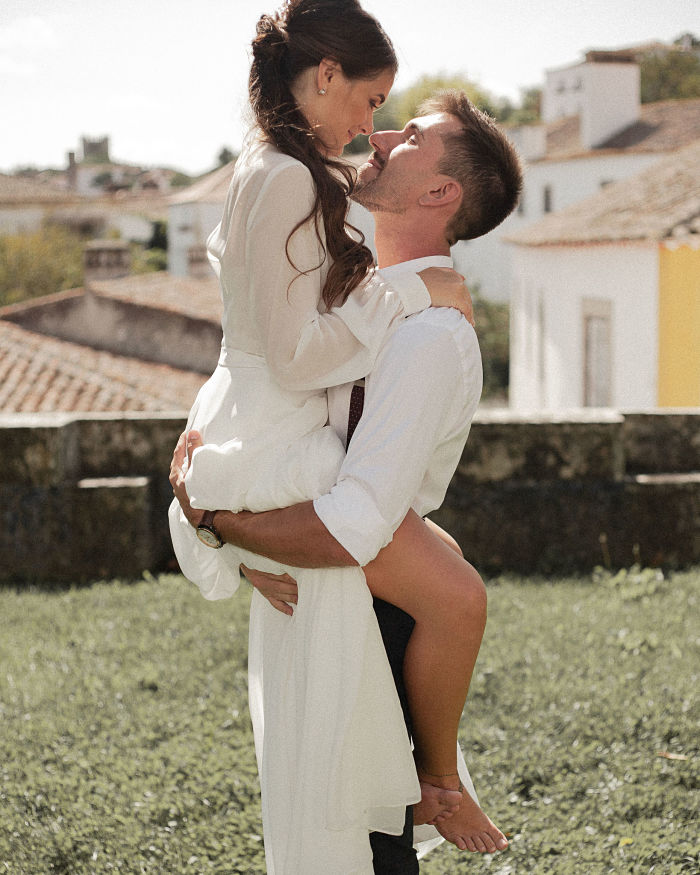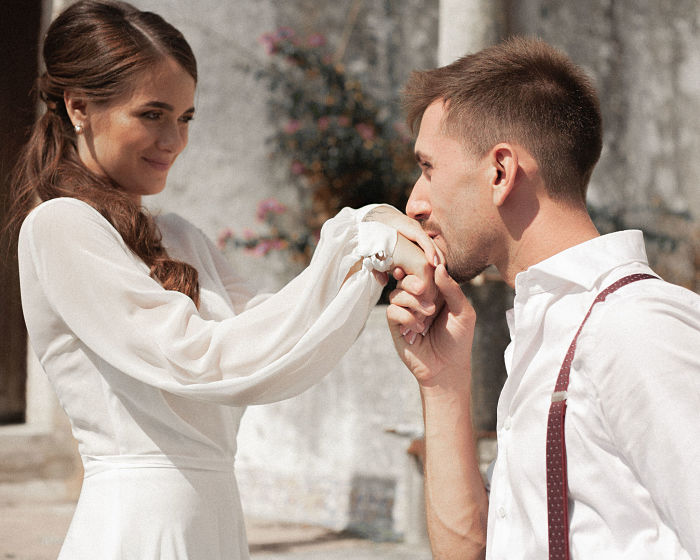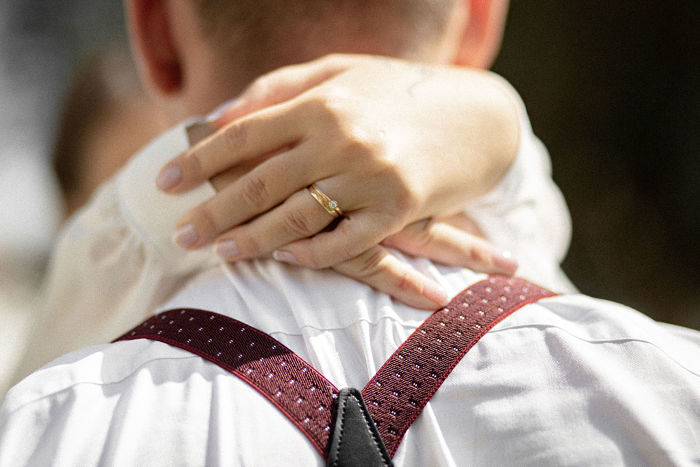 The groom matched the bride with his stylish natural look
João, the groom, was just as stylish in braces and a long-sleeved white shirt! His shirt was from Massimo Dutti which he paired with Venâncio Tailor trousers!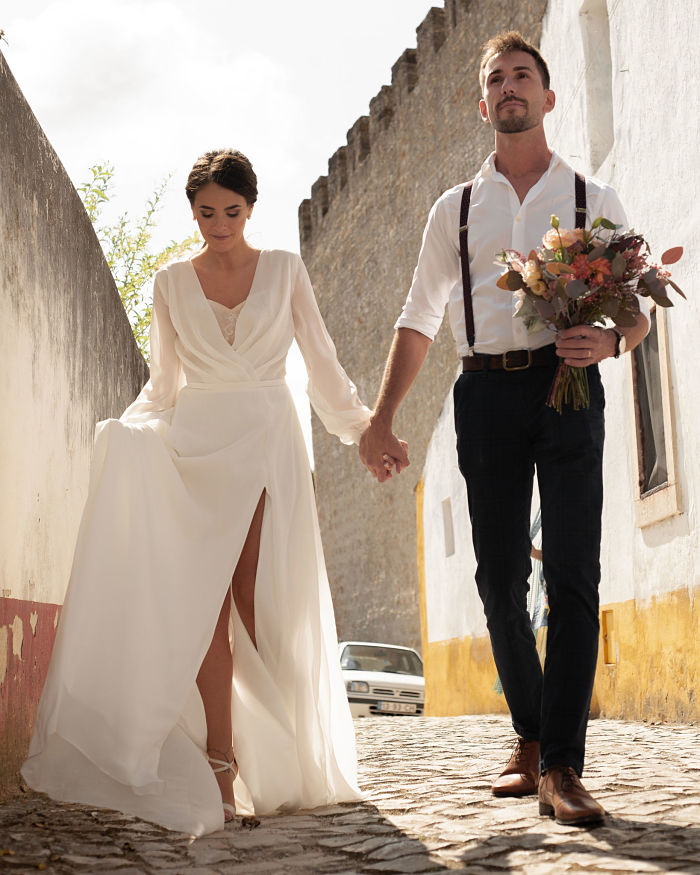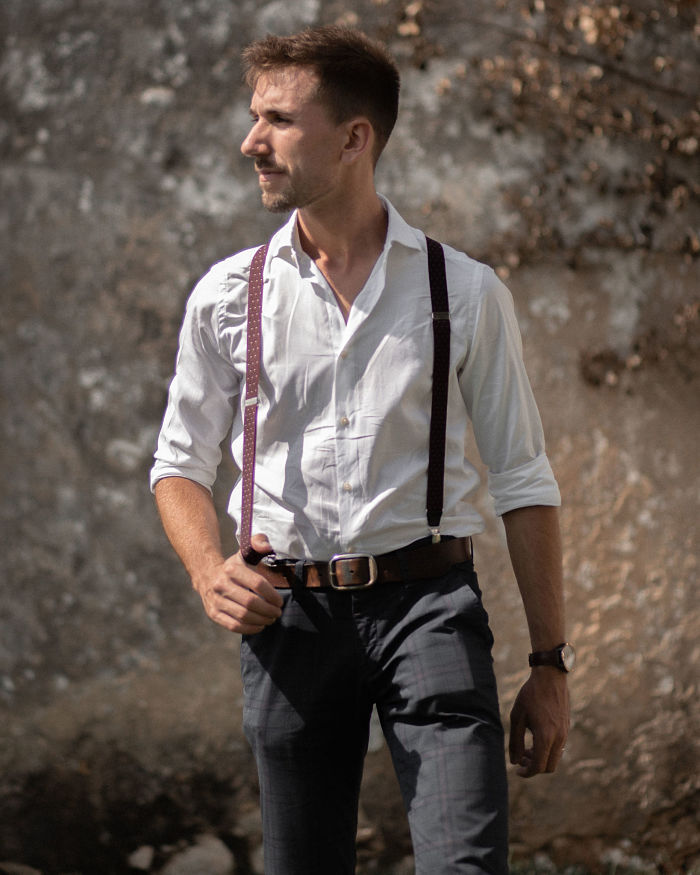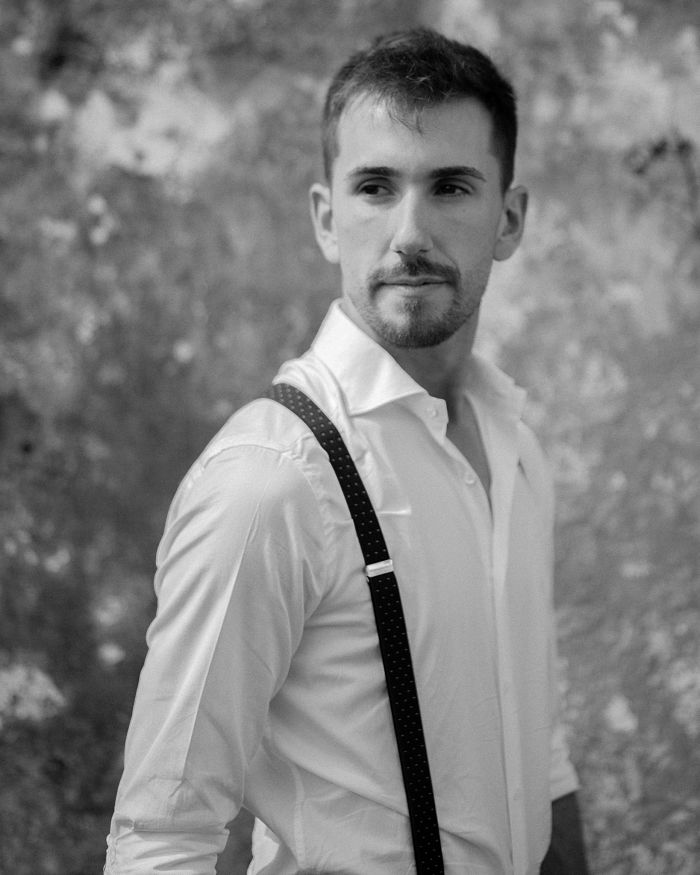 Do you already love the result of their photo shoot? Take a look at some more of Alina and João's photos from this photo shoot and be inspired for your own wedding photo shoot!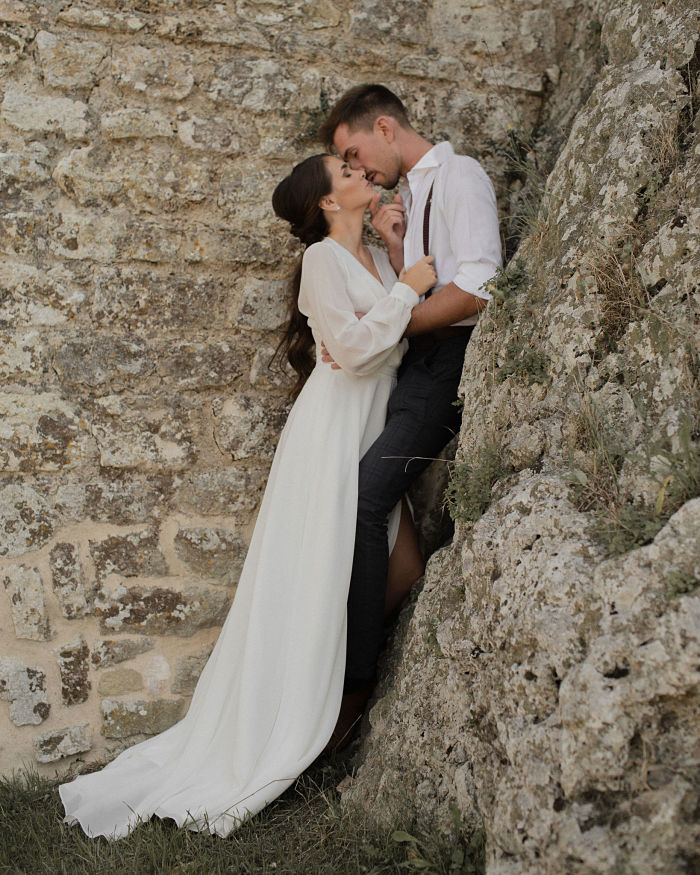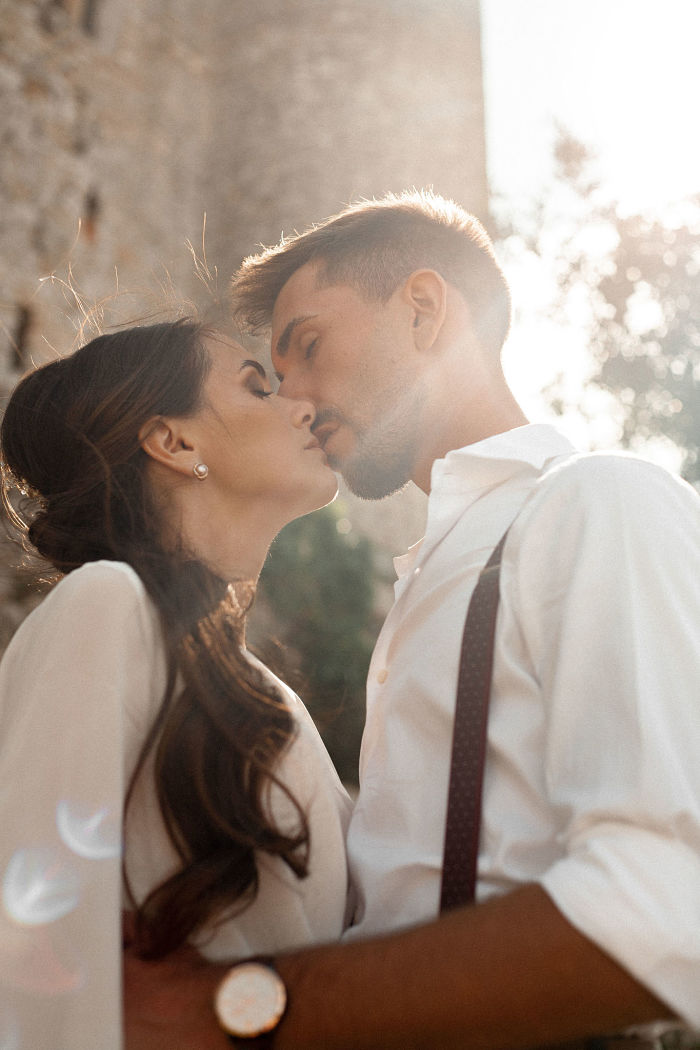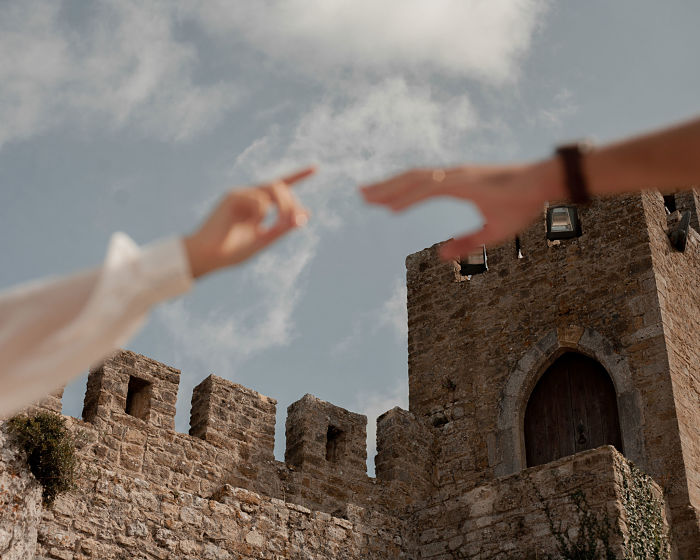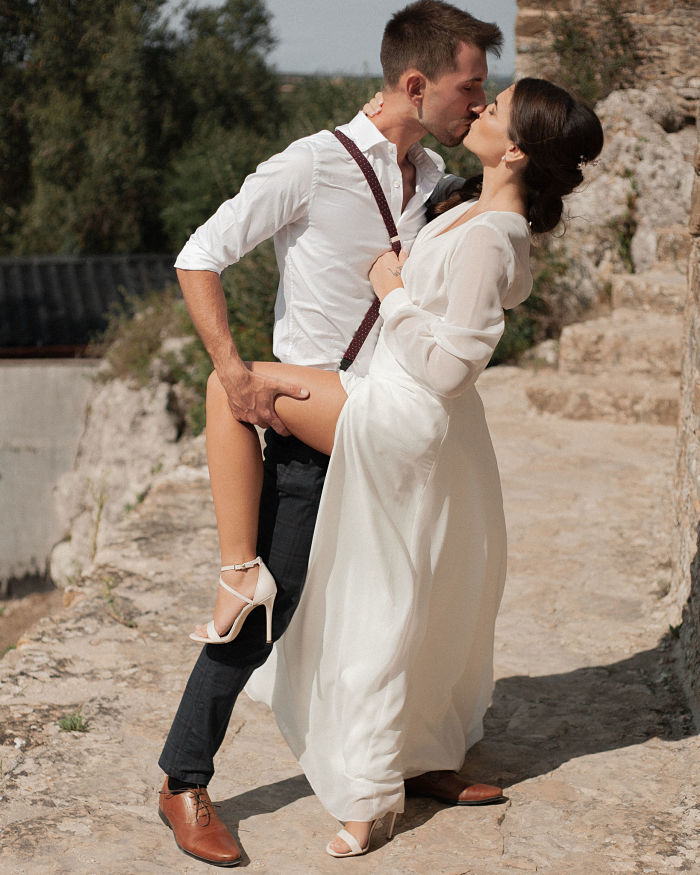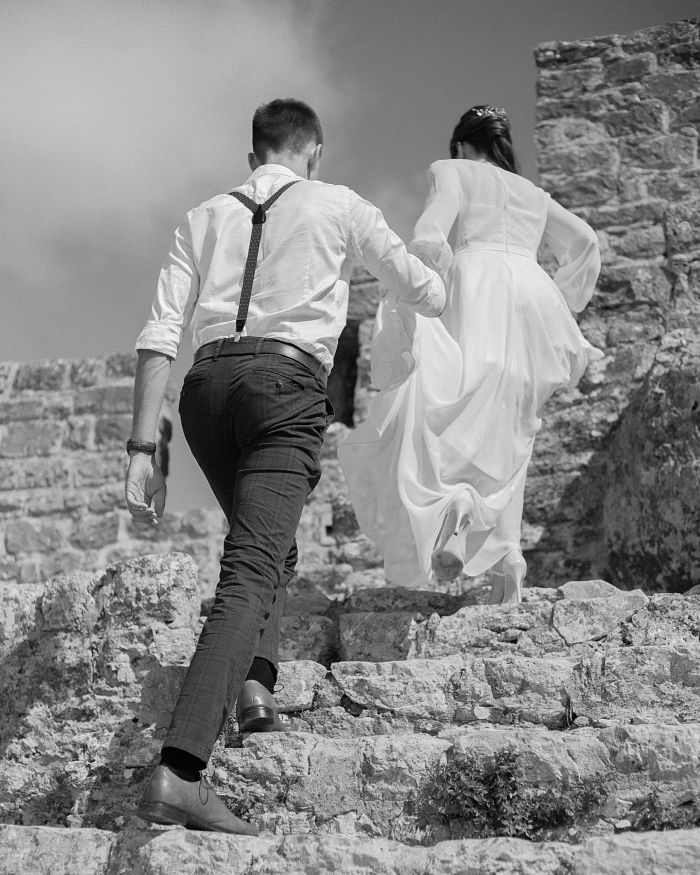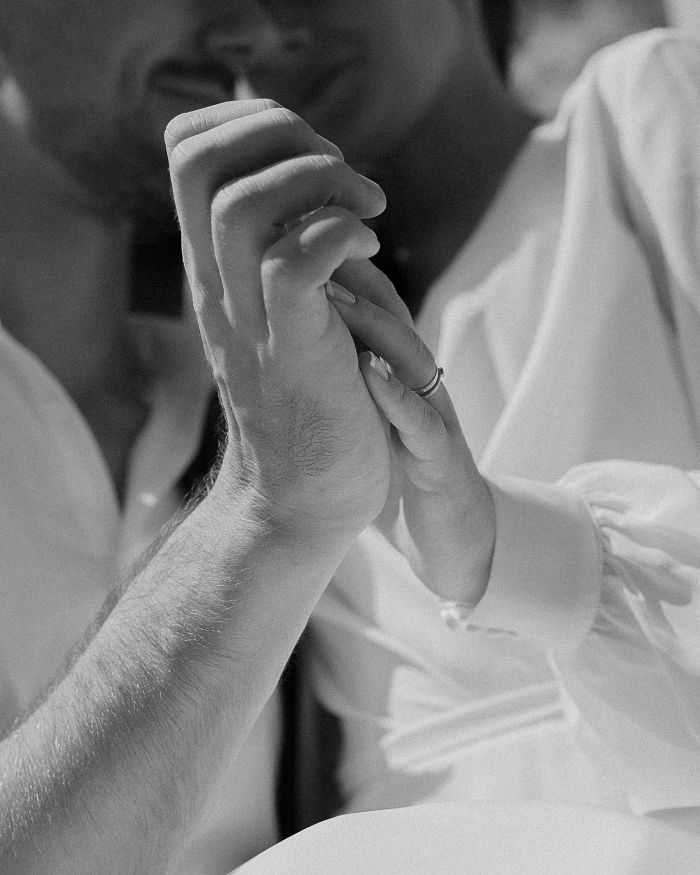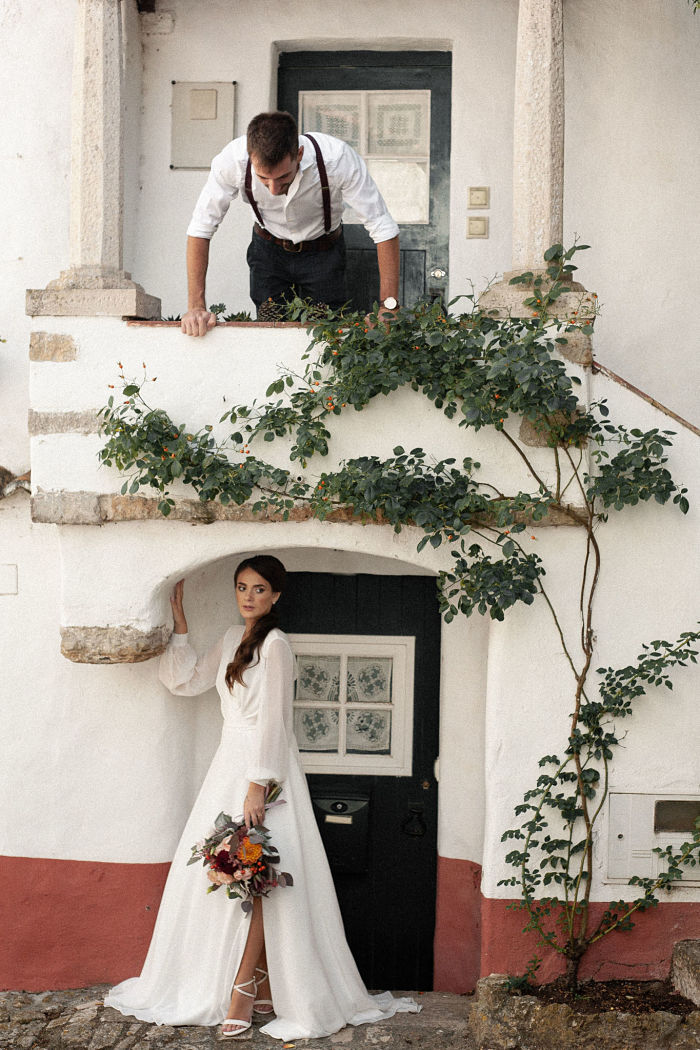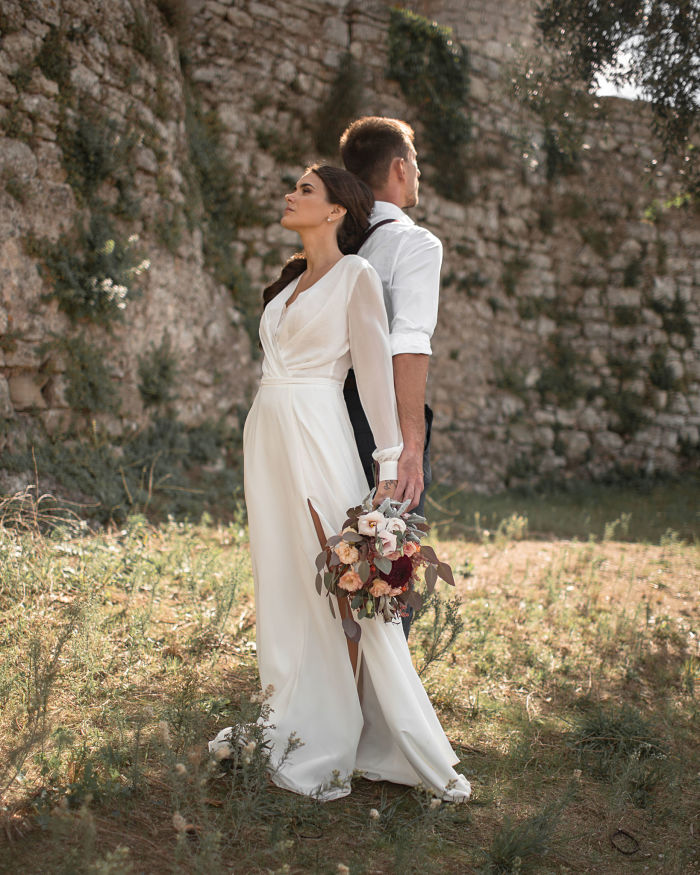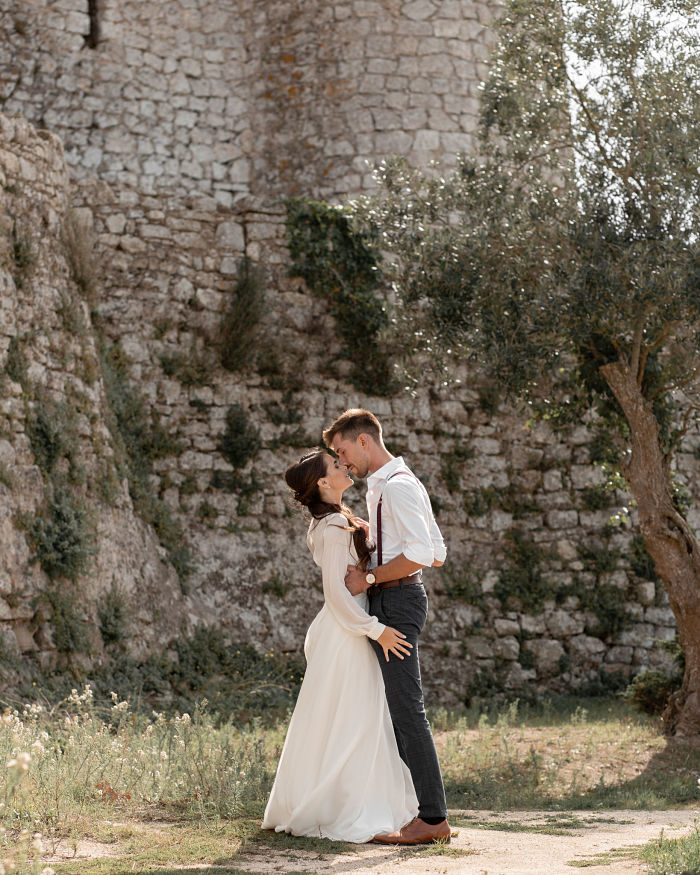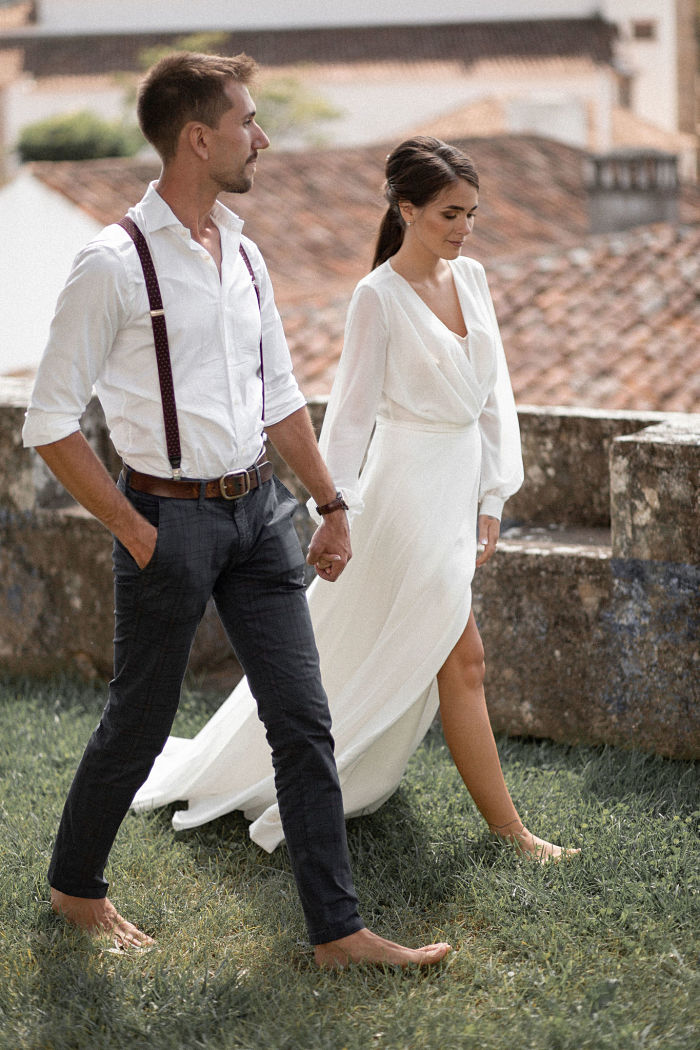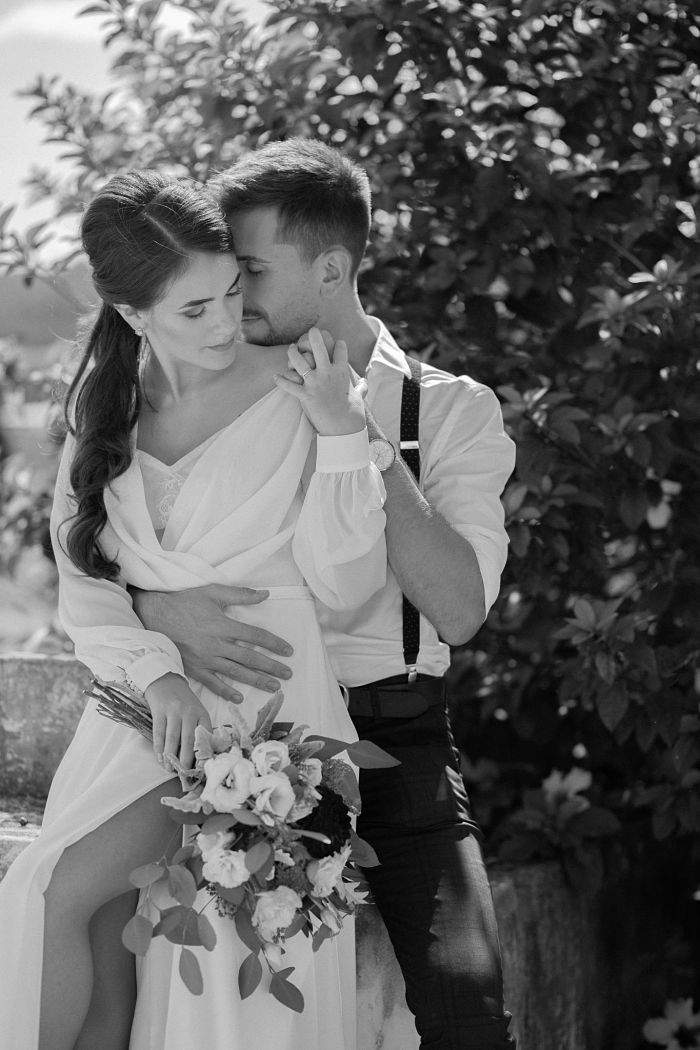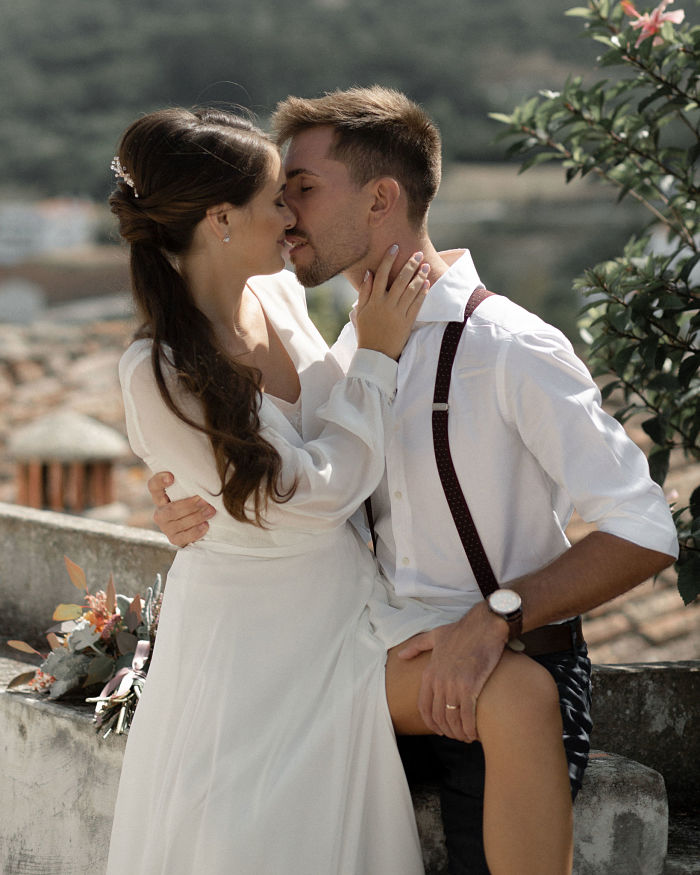 Unique photos and videos, taken by great professionals
These beautiful photos were taken by The Lopes Photography! The Lopes Photography put their heart into taking the most stunning photos, capturing every moment and the love shared between the couple!
The videography was done by BMJ Films, enabling Alina and João, the bride and groom, to have another special souvenir from their wedding photo shoot!
We hope that you have enjoyed looking and Alina and João's beautiful wedding photo shoot and that it has helped inspire you for your own! If you would like more inspiration, take a look at our blog!
At Perfect Venue, we can help you plan the wedding, event or photo shoot of your dreams! We will work carefully with you to make sure that everything is perfect! Just contact us and we will be happy to help!
Wedding team:
Location: Òbidos, Portugal // Photography: The Lopes Photography // Videography: BMJ Films // Wedding dress: Vesna Wedding // Makeup and hair: Xenia Muax // Flowers: Pequeno Jardim // Earrings: Miuz // Shoes: Michael Kors // Engagement Ring: Tous // Groom's Trousers: Venâncio Tailor // Groom's shirt: Massimo Dutti