This wedding shoot at Newburgh Priory in England has everything we adore about weddings in spring! Nothing makes more sense than a springtime wedding taking place in a beautiful walled garden surrounded by endless sweet-smelling flowers.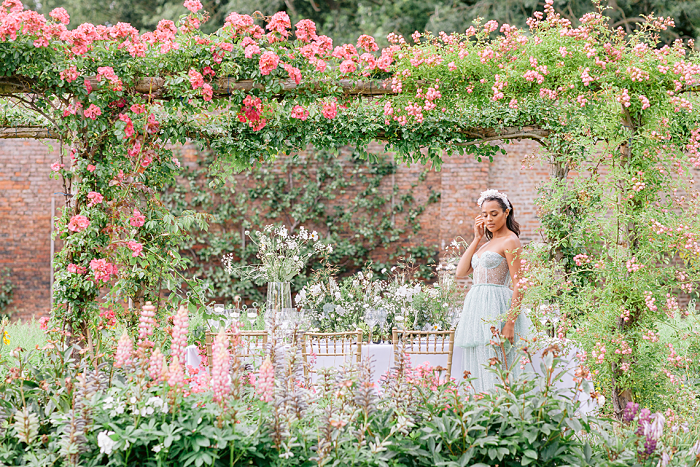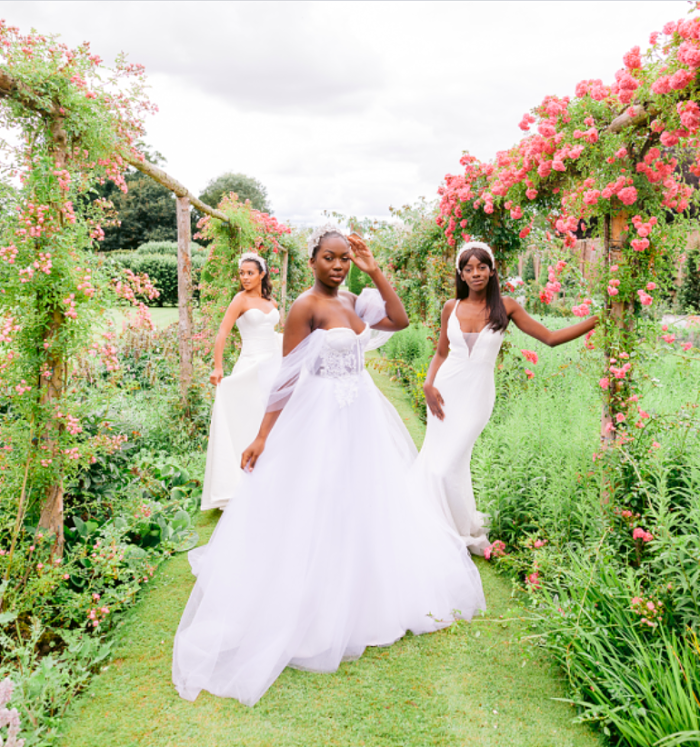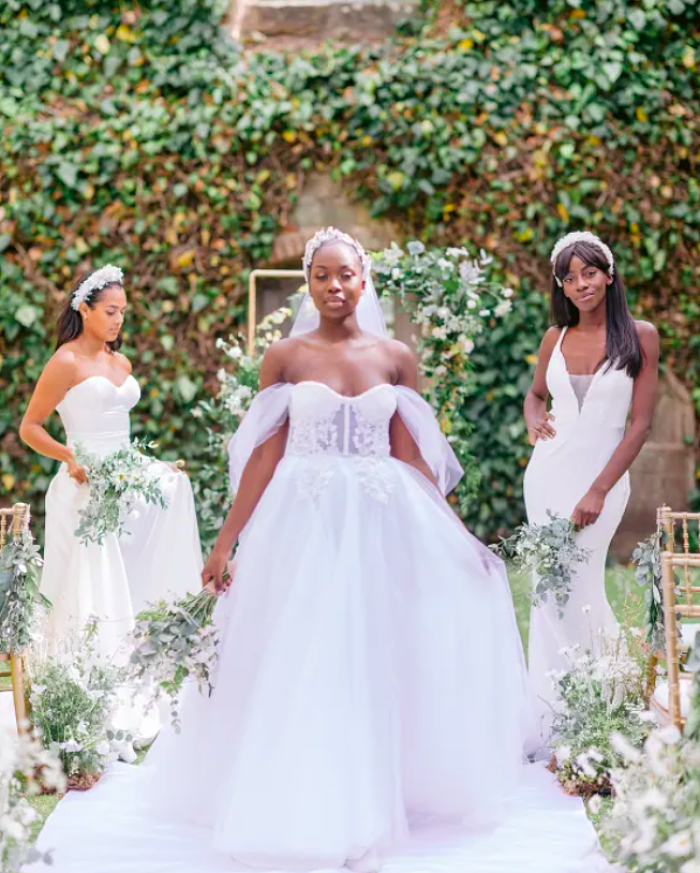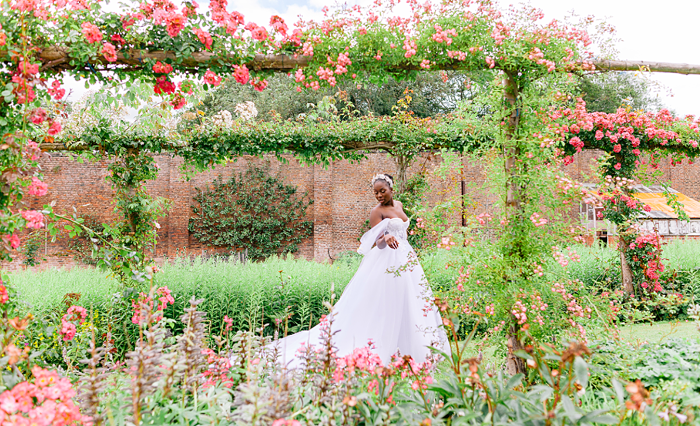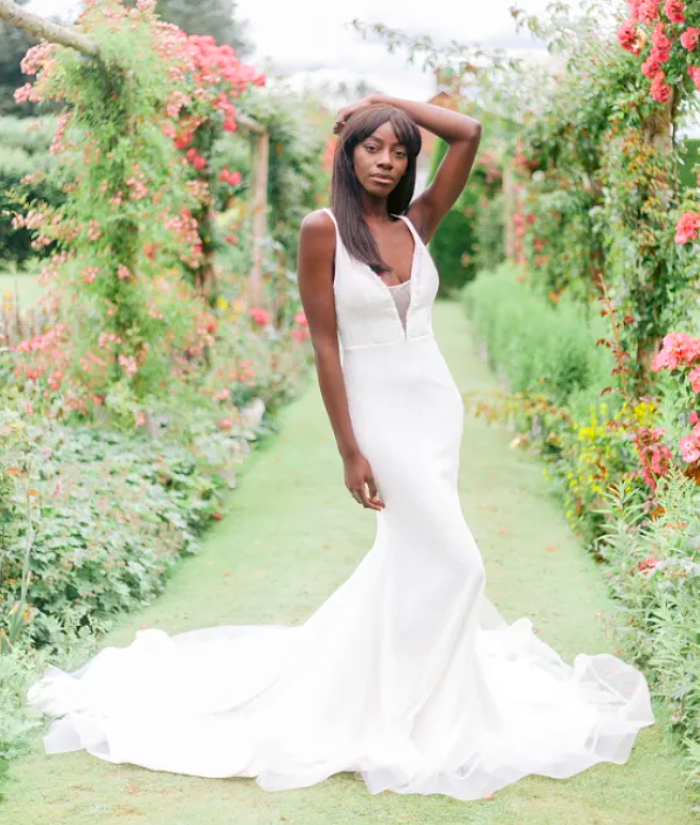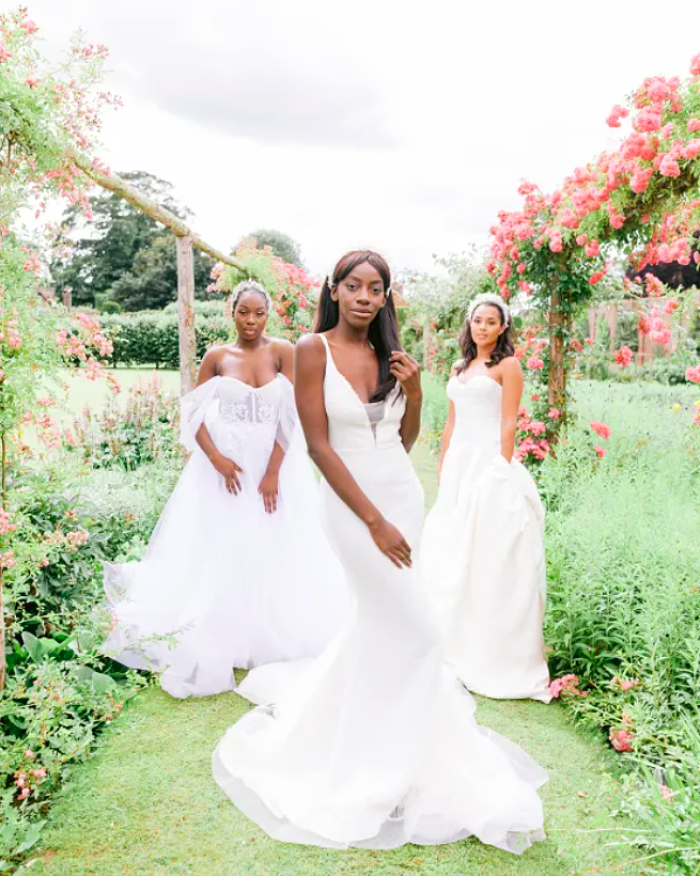 Felisiti Greis, a British wedding designer, was the mastermind behind this sophisticated shoot. The aim was to inspire British couples to have their wedding at home as oppose to flying overseas, and we can guarantee it will make you want a wedding in England!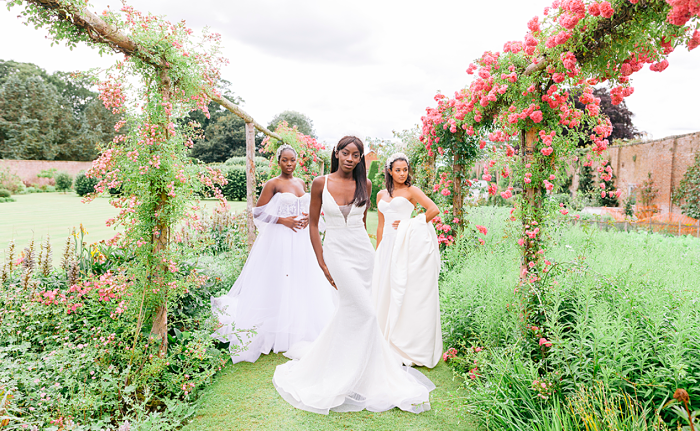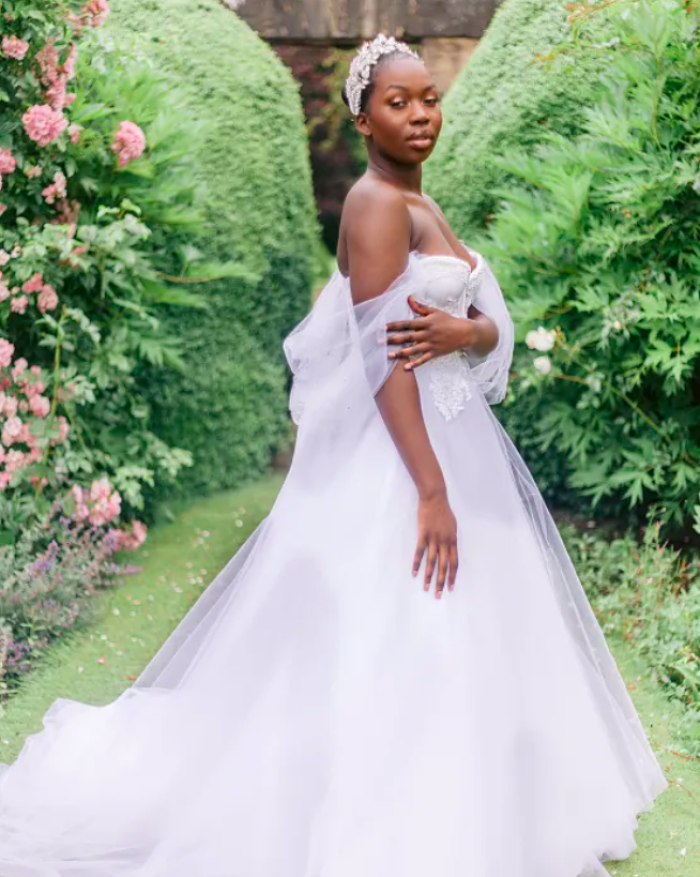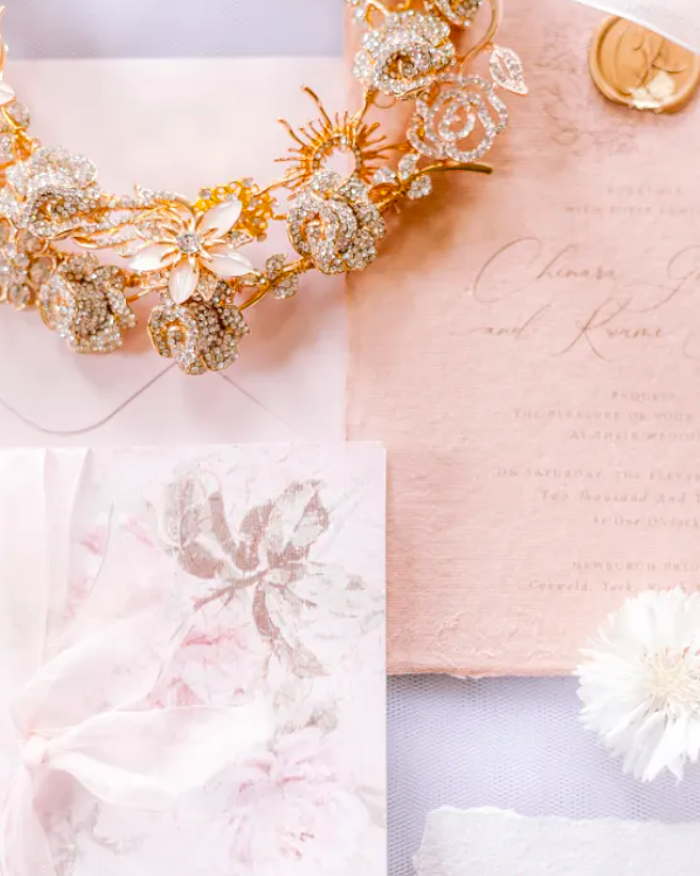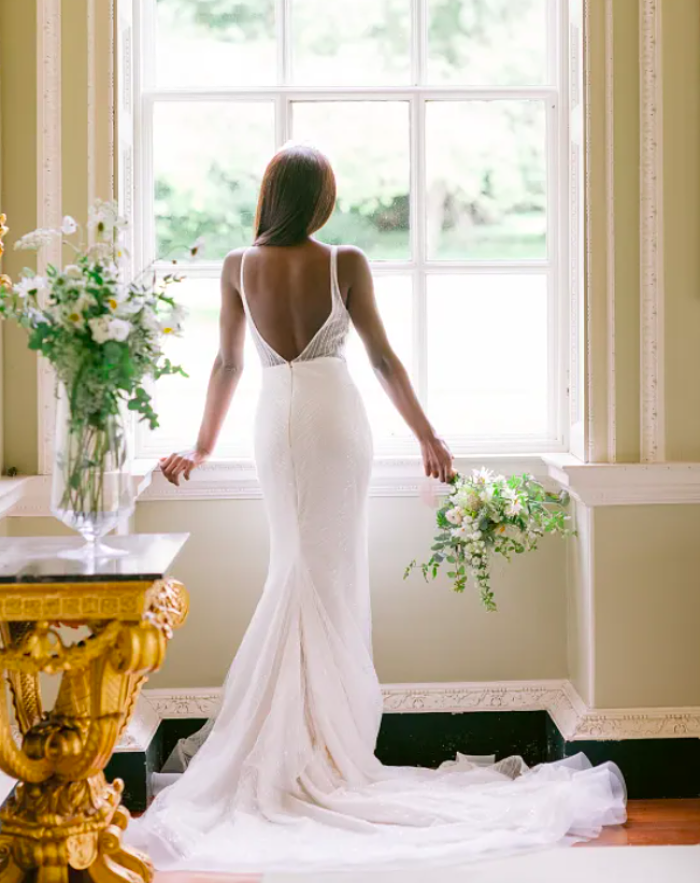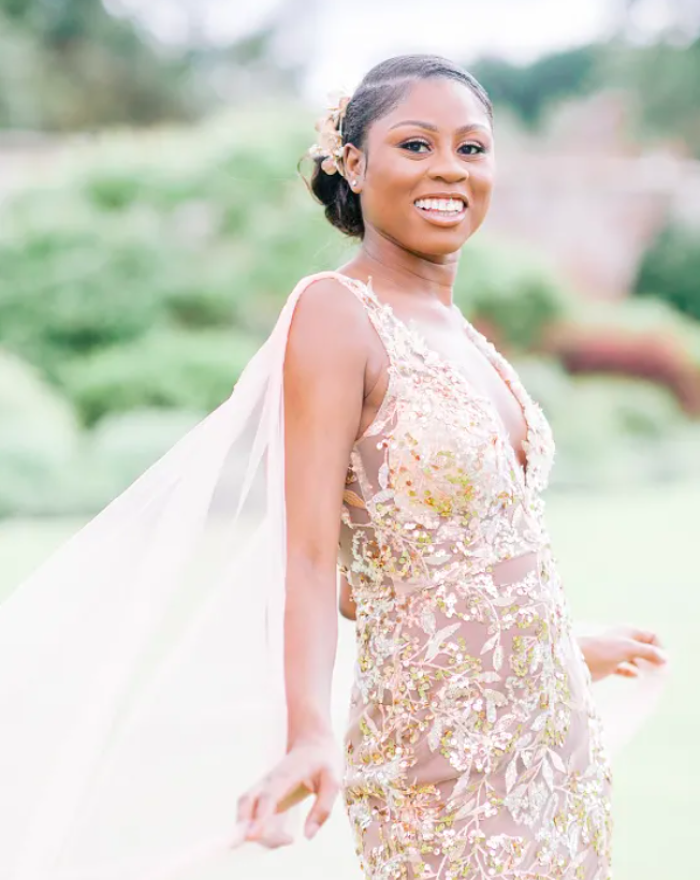 ElsieLove Photography captured the stunning array of photographs which provide inspiring images to help you organise your wedding in England!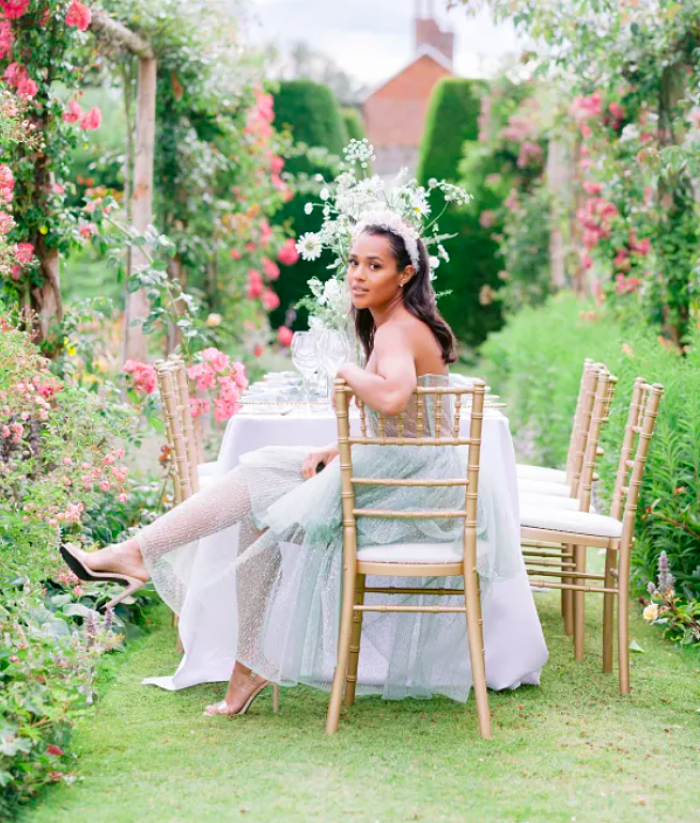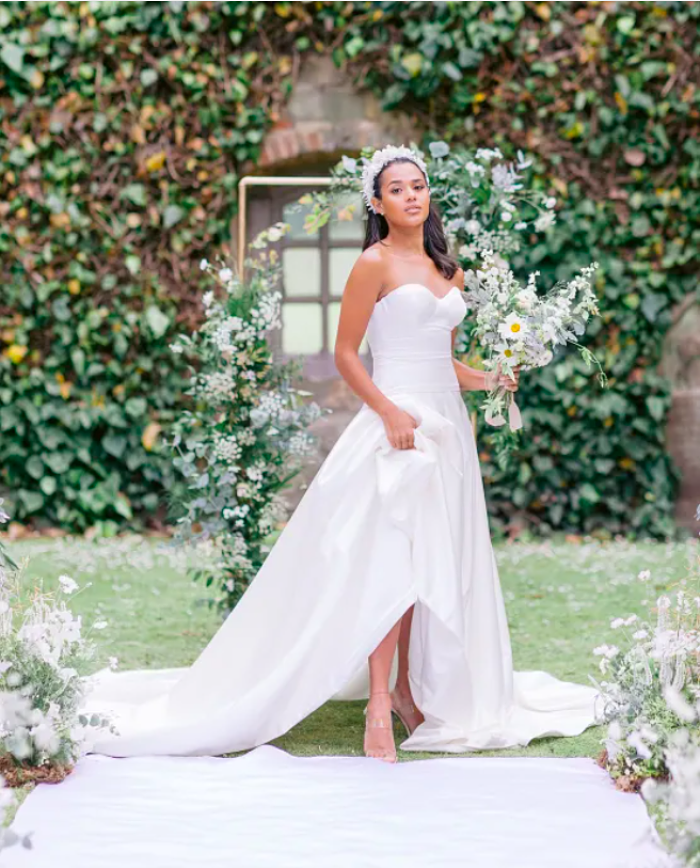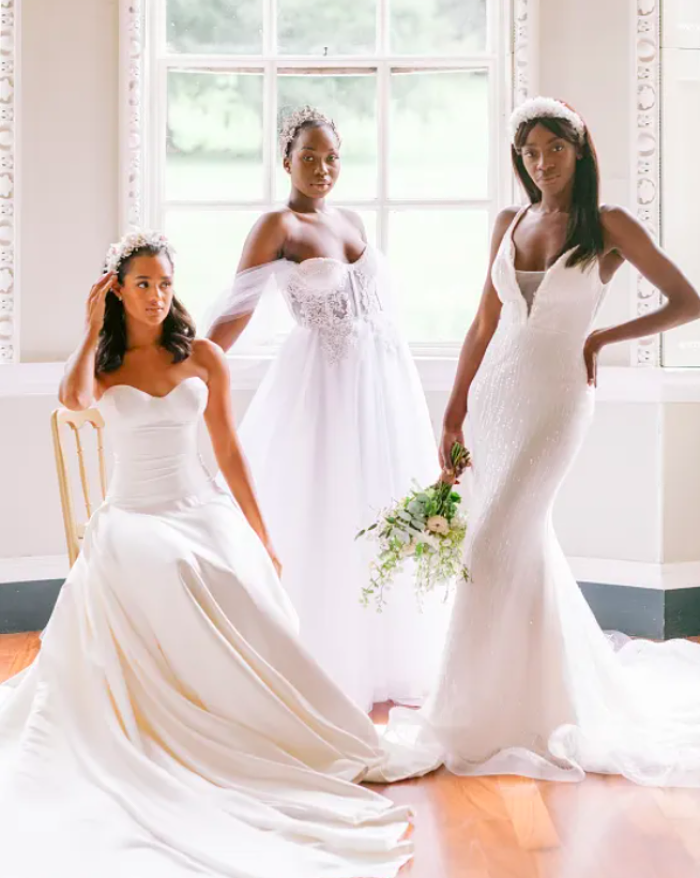 Words from the Wedding Designer
Felisiti Greis hopes to encourage British couples to marry in their home country, since the current pandemic leaves everyone unable to travel. Just because overseas weddings aren't on the table right now, nobody should feel like getting married in their home country is a bad option! There are plenty of ways to celebrate in England and have a sophisticated wedding.
The professionals all teamed up to create a shoot which acknowledges the beauty of British capabilities in the wedding industry and all peacefully worked alongside one another.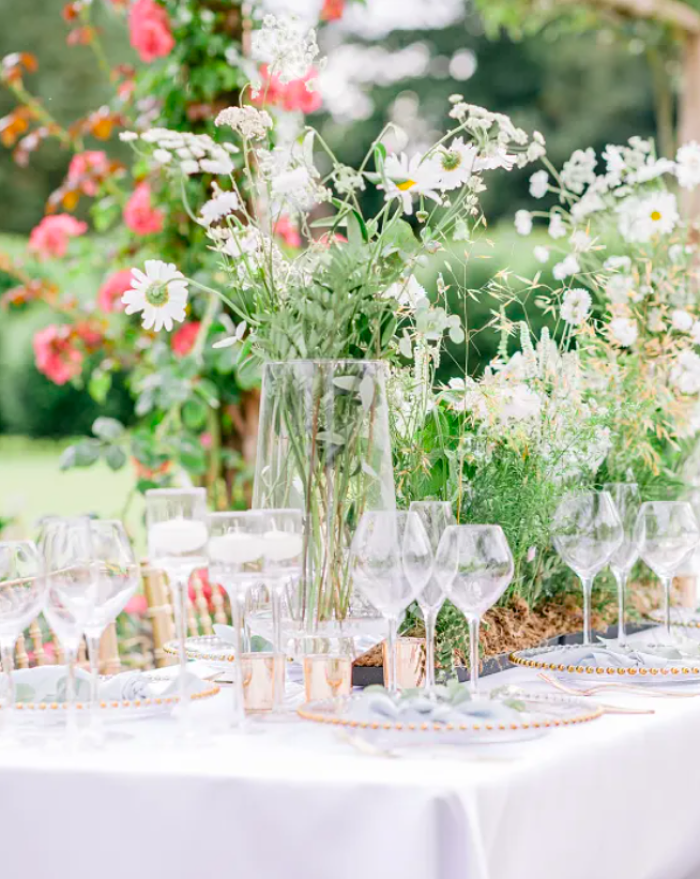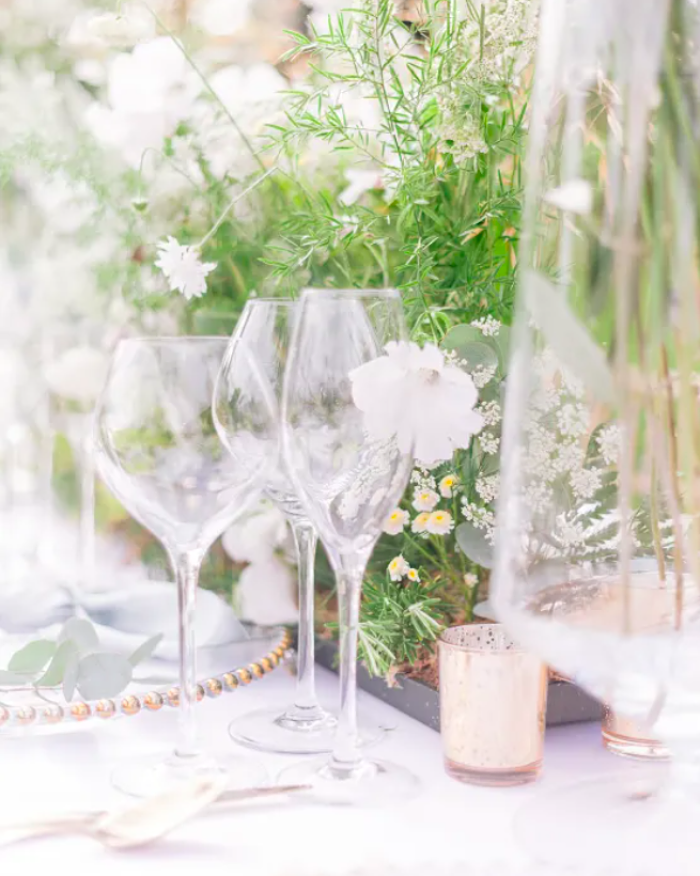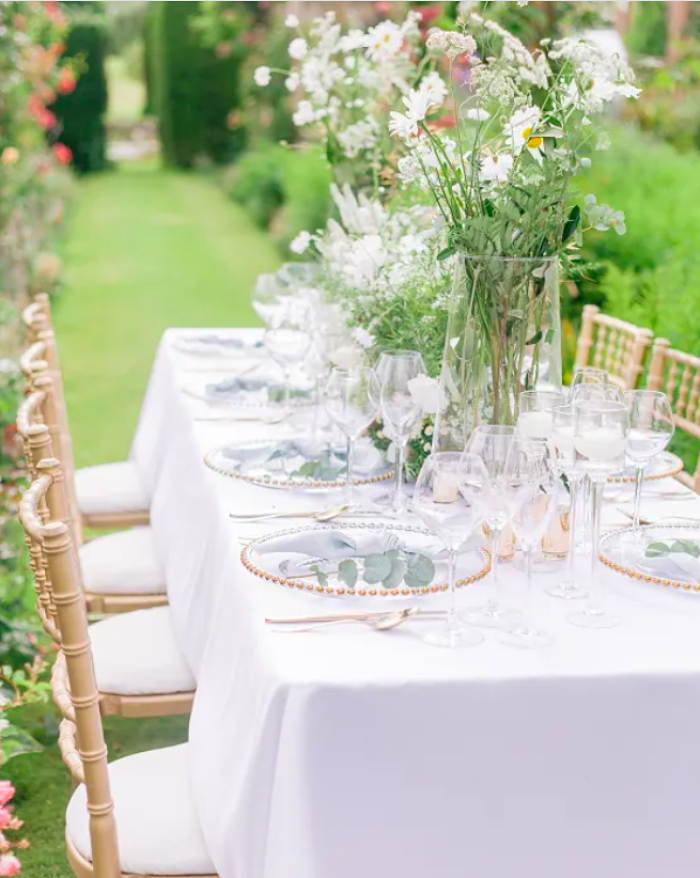 Shoot Location: Newburgh Priory
Newburgh Priory is a stately home in North Yorkshire which offers large well-kept gardens and sophisticated architecture. The ancient gallery ruins were used to hold the ceremony, and then everybody went out into the walled garden in the sun for the reception.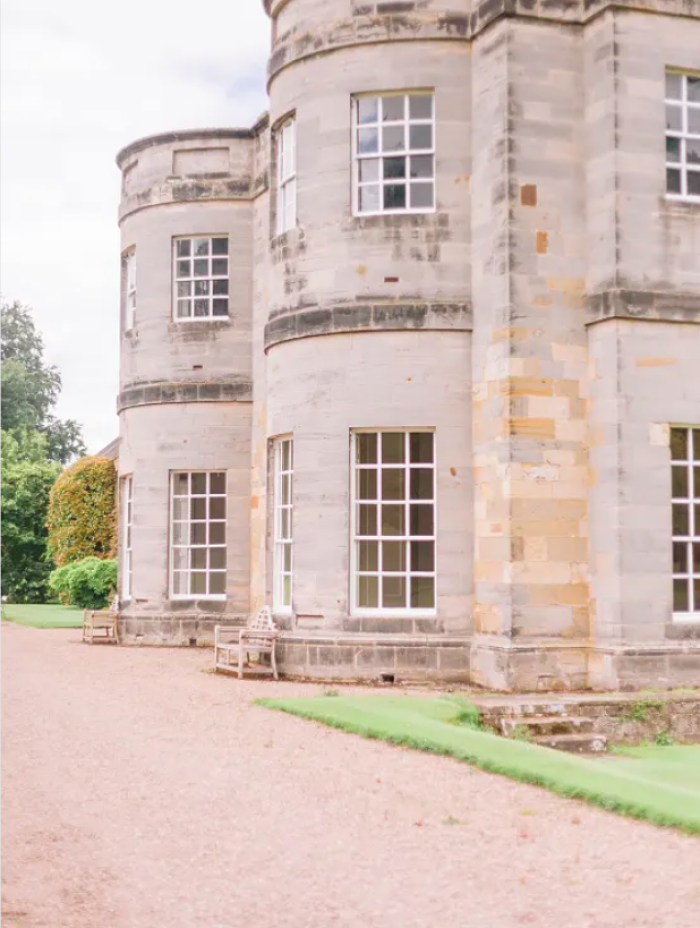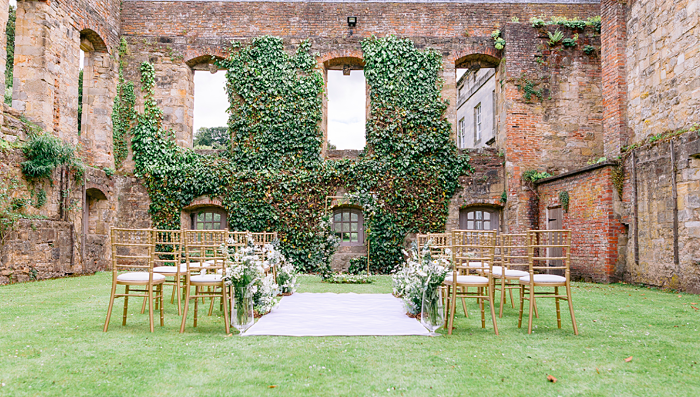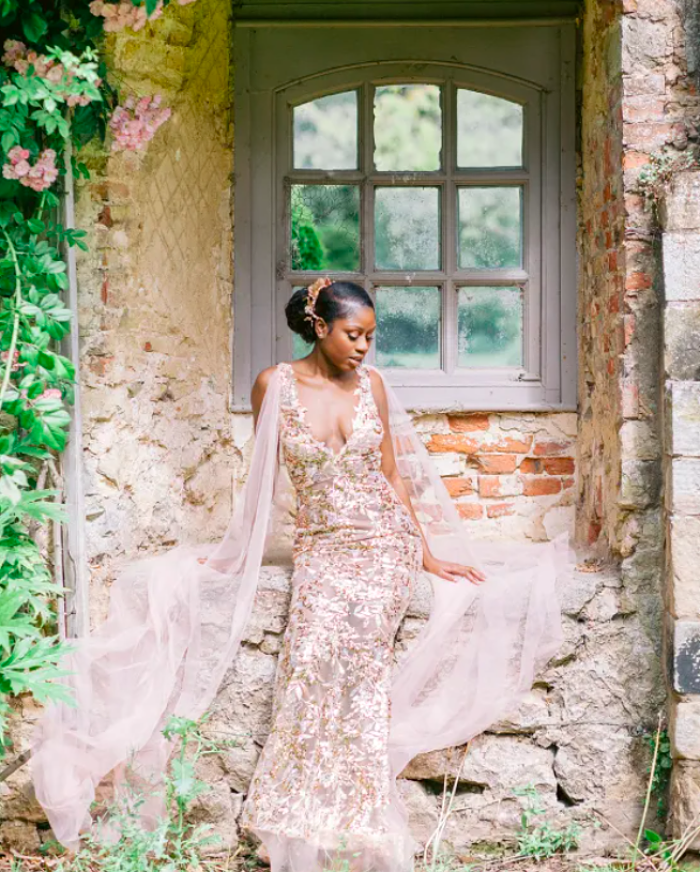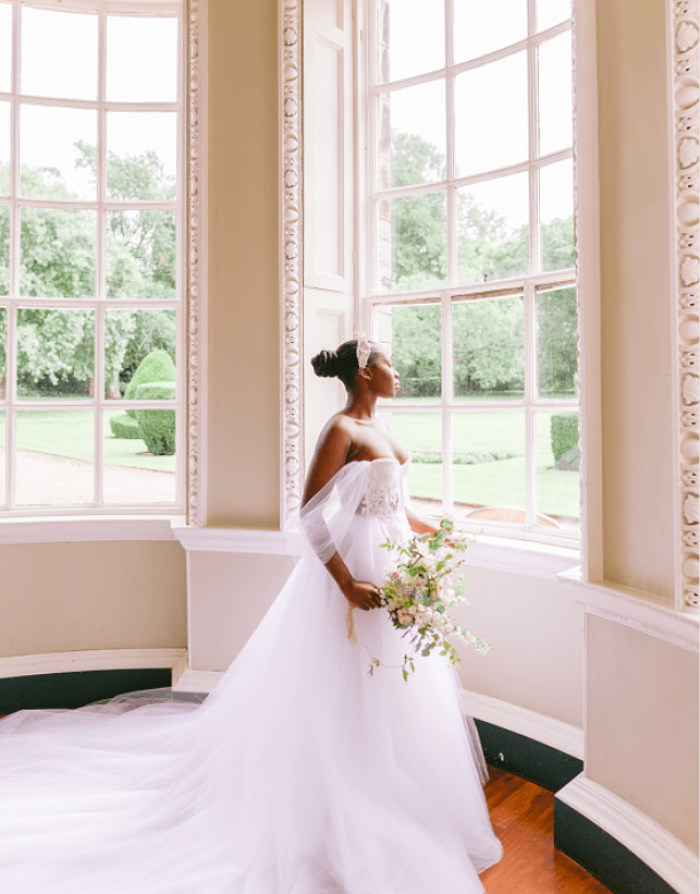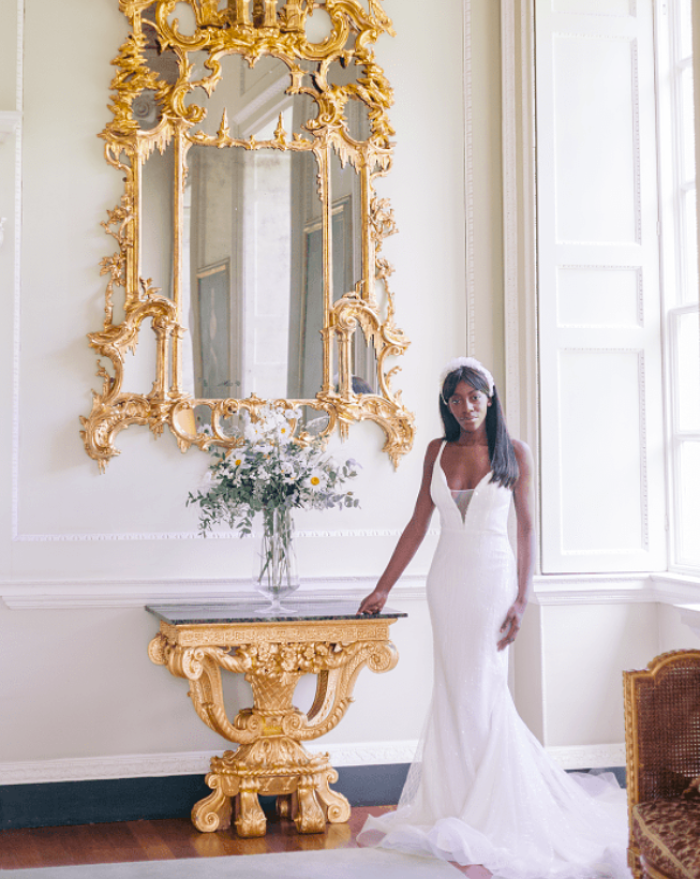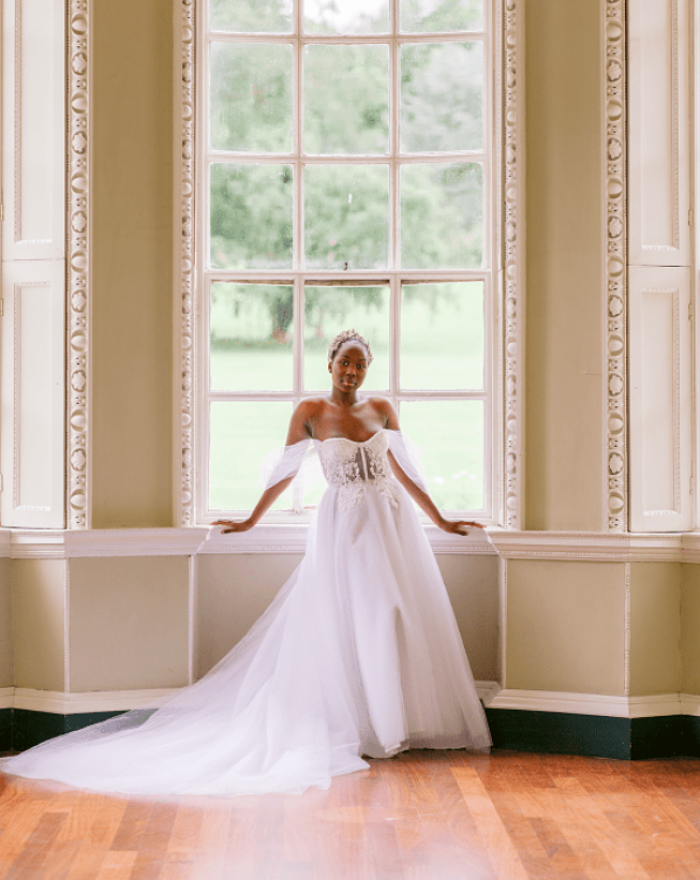 On top of the gorgeous natural flowers which surrounded the wall gardens, Tweedle Floral Design provided floral arrangements to enhance the setting. These consisted of plants which were hand-picked by English farmers!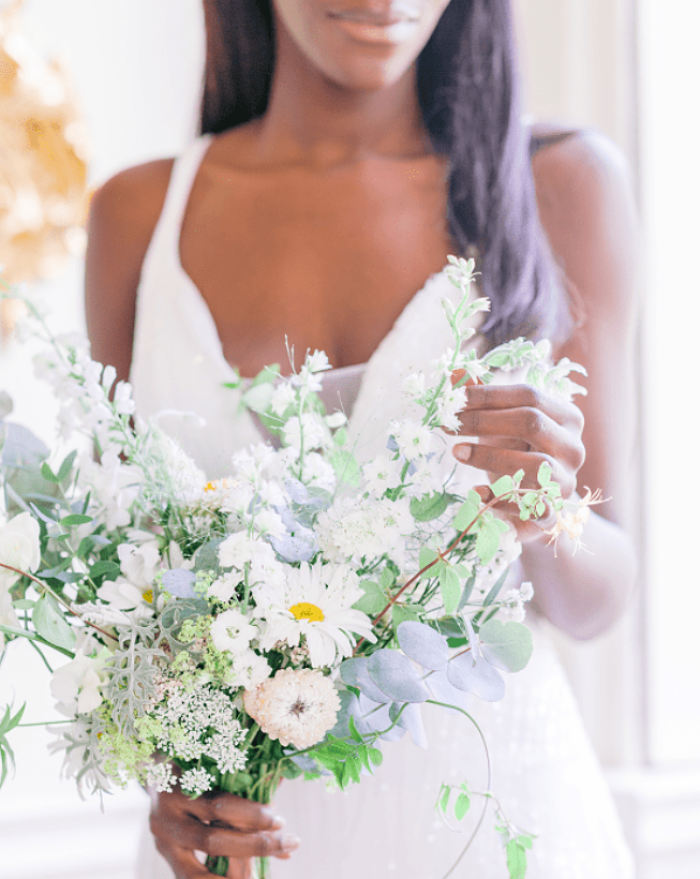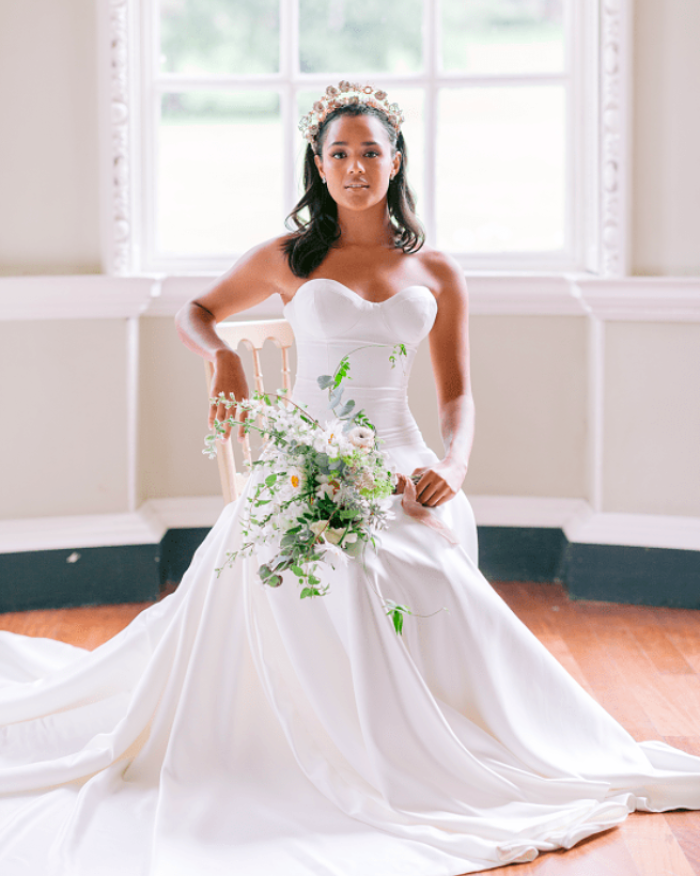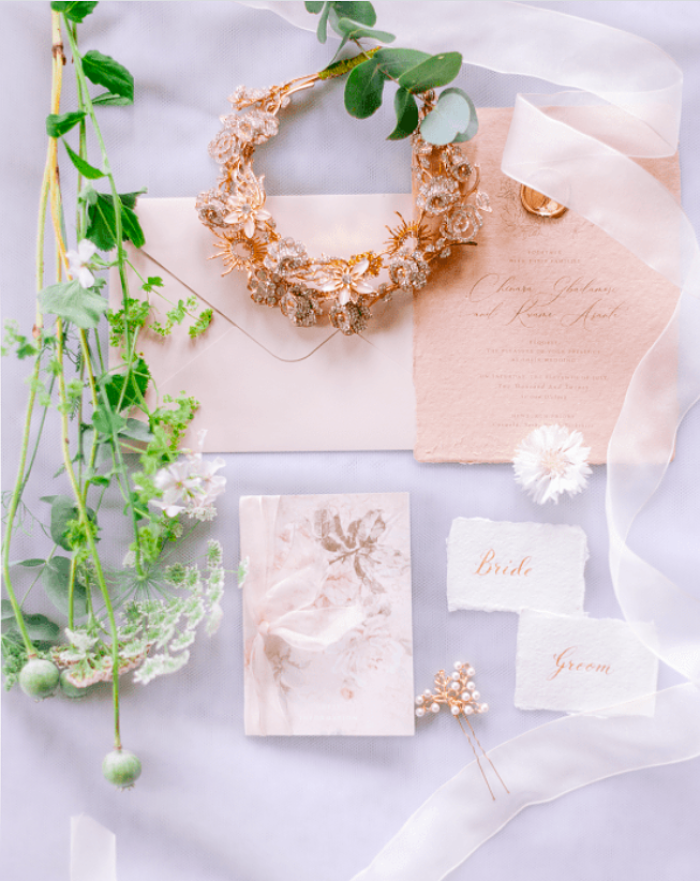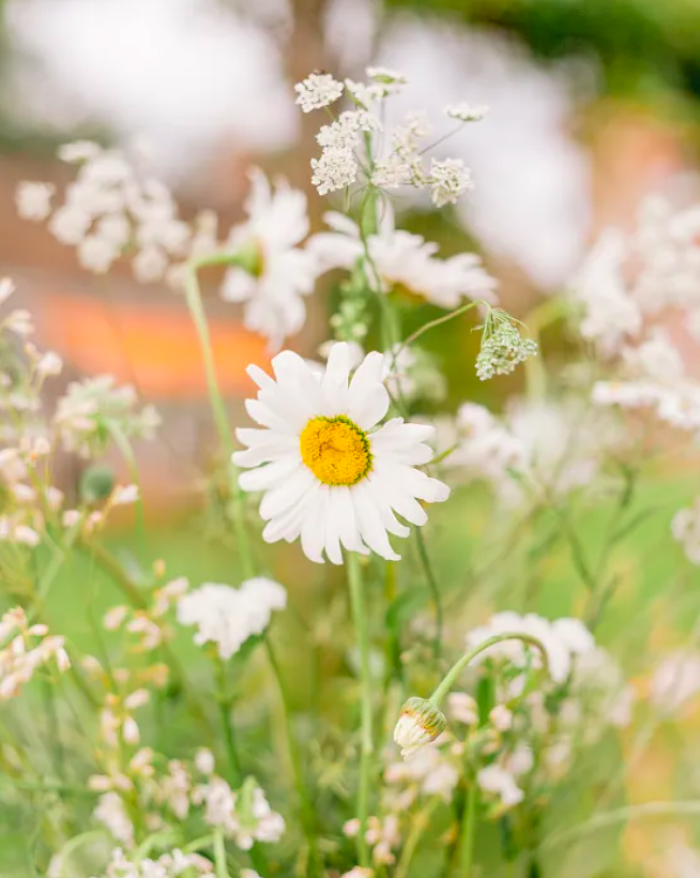 Wedding team:
Concept, Planning and Bridal Couture Designer: Felisiti Greis  // Photographer: ElsieLove Photography // Videographer: Matthew Laraway Weddings // Wedding Planner / Coordinator / Stylist: Cyehis Events  // Stationery: Bianco Blanc  // Embellished Crowns / Headpieces: Saint Beth // Calligraphy: Nibs and Notes  // Behind The Scenes Photographer: Joshua Thursby Photography // Floral Design: Tweedle Floral Design  // Hairstylist / MUA: Vicky Boateng  // Venue: Newburgh Priory // Model: Caitlin // Model: Jade // Model: Charlotte // Model: Emmie