Are you struggling to think of ways to celebrate your wedding anniversary? We have all the answers here for you!
Cassandra and her husband's 5 anniversary celebration in Utah shows how you can have a sentimental anniversary celebration to bring back all of your happy wedding memories.
The enchanting affair in the Bonneville Salt Flats, captured by Rebecca E Dahl, is a clear example of how celebrating your anniversary does not have to be boring, or over the top! This celebration has the perfect balance of simplicity and extravaganza, and we can't wait for you to see the pictures!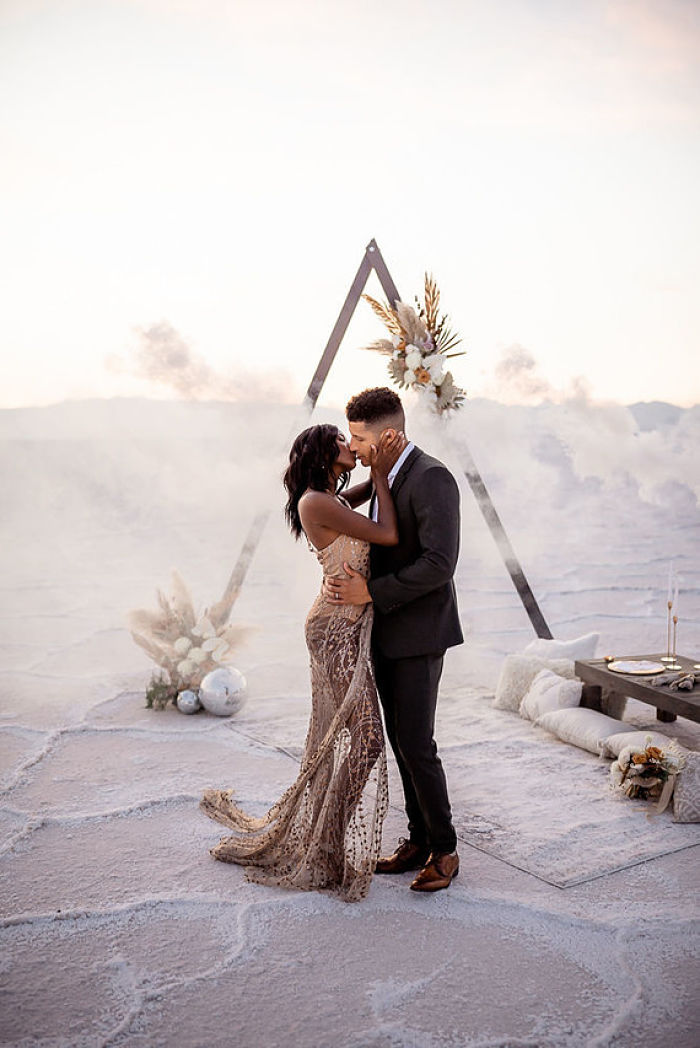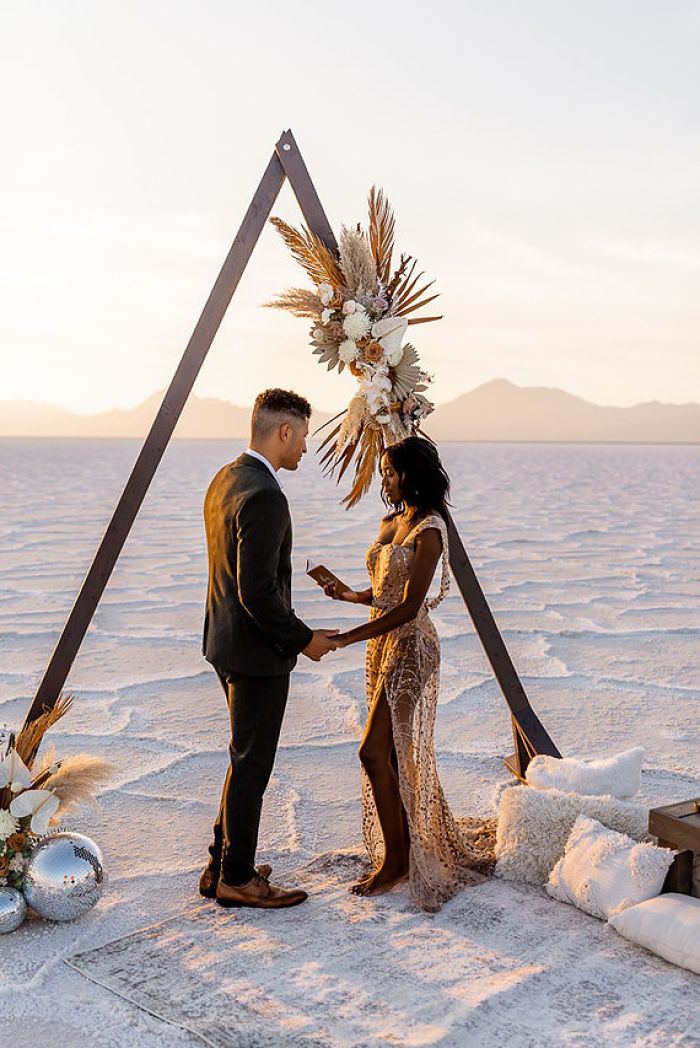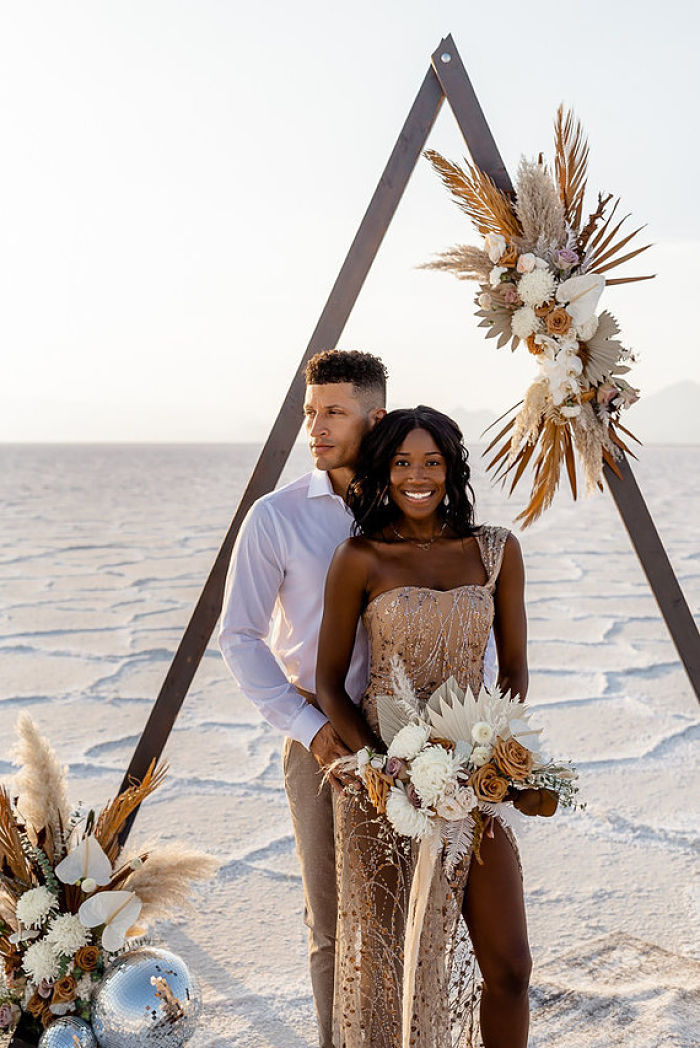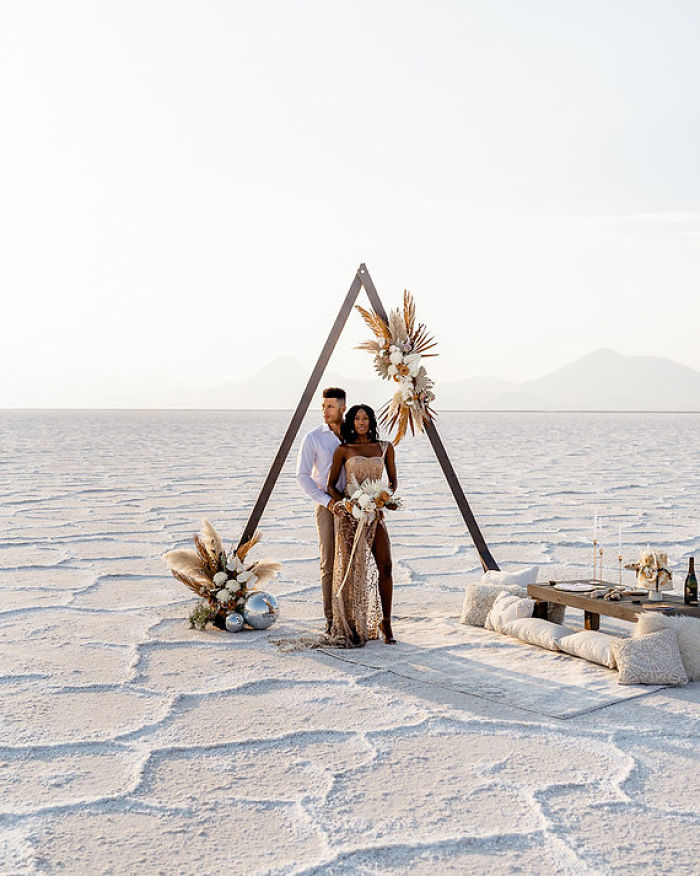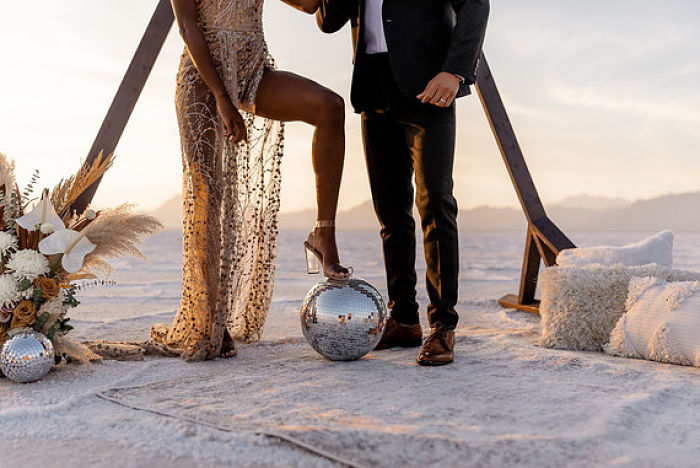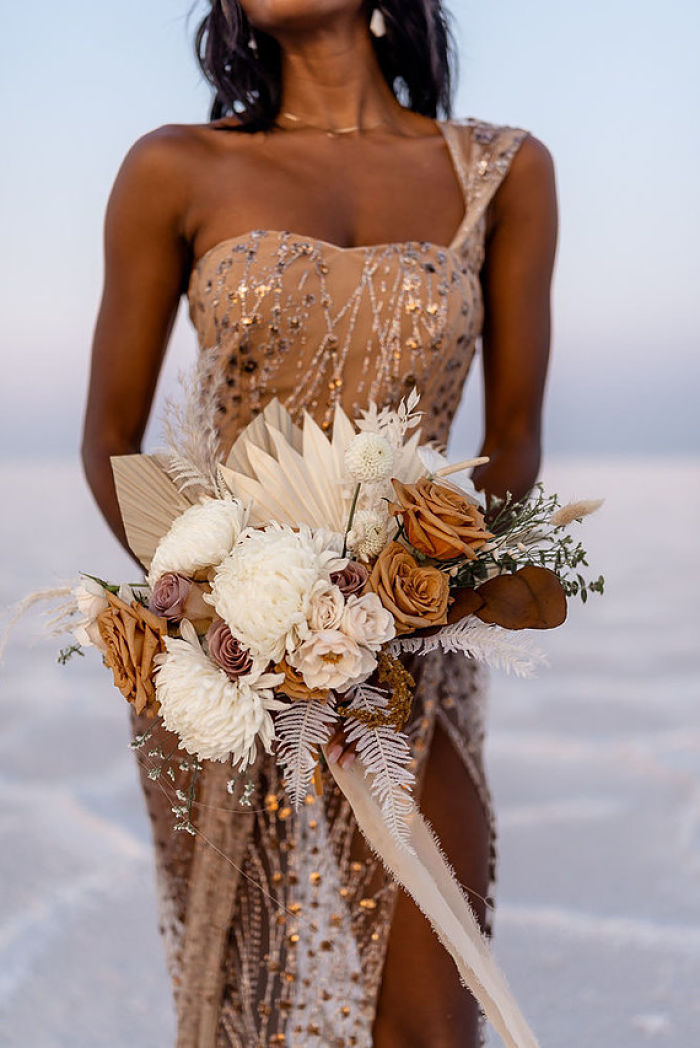 A Day Full of Memories
Certain the features from their wedding were present at the celebration, which provided beautiful sentimental memories for them to talk about during their romantic dinner.
There was even a cake which was flavoured the same as their original wedding cake. So adorable!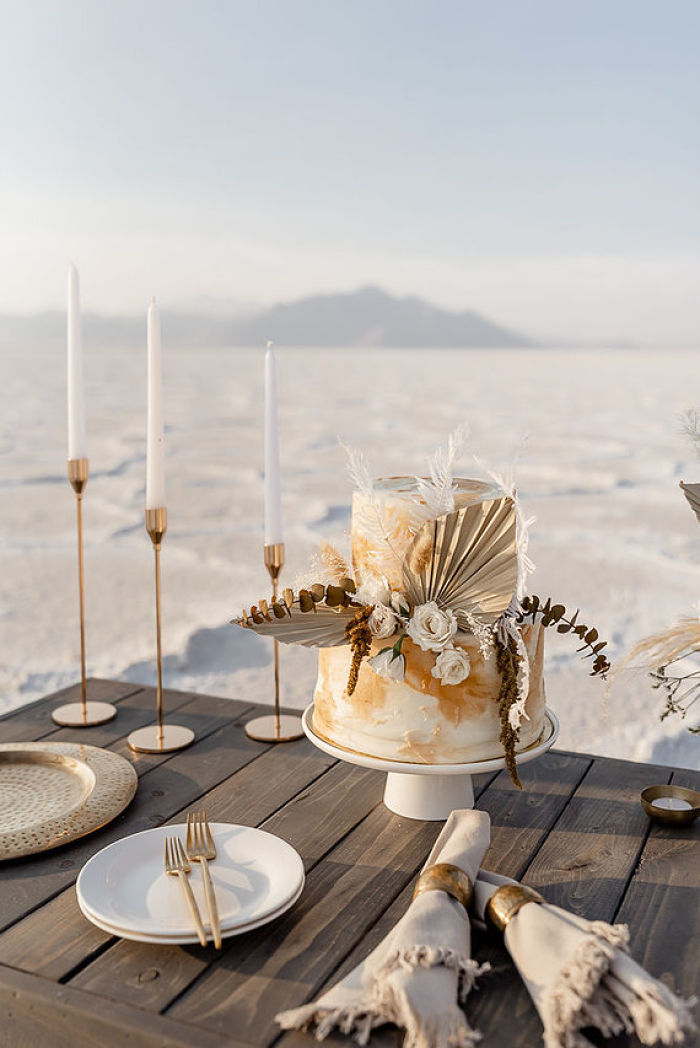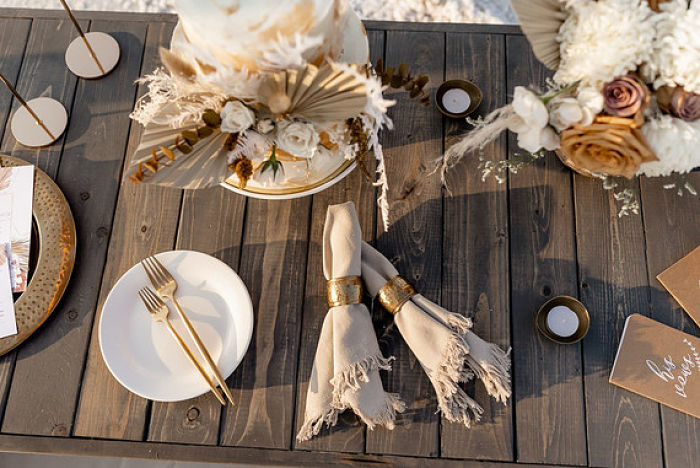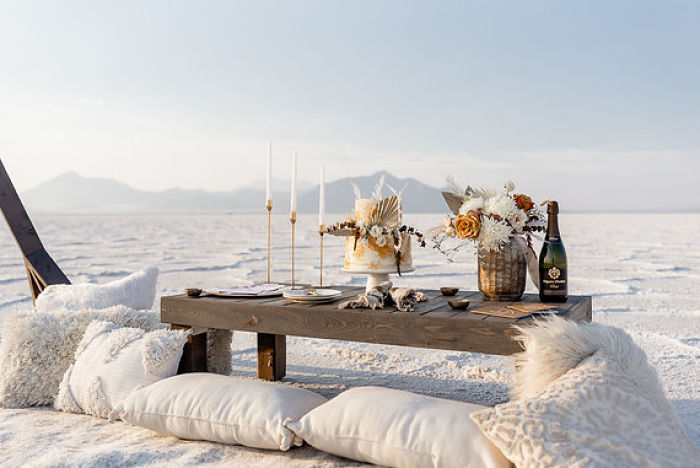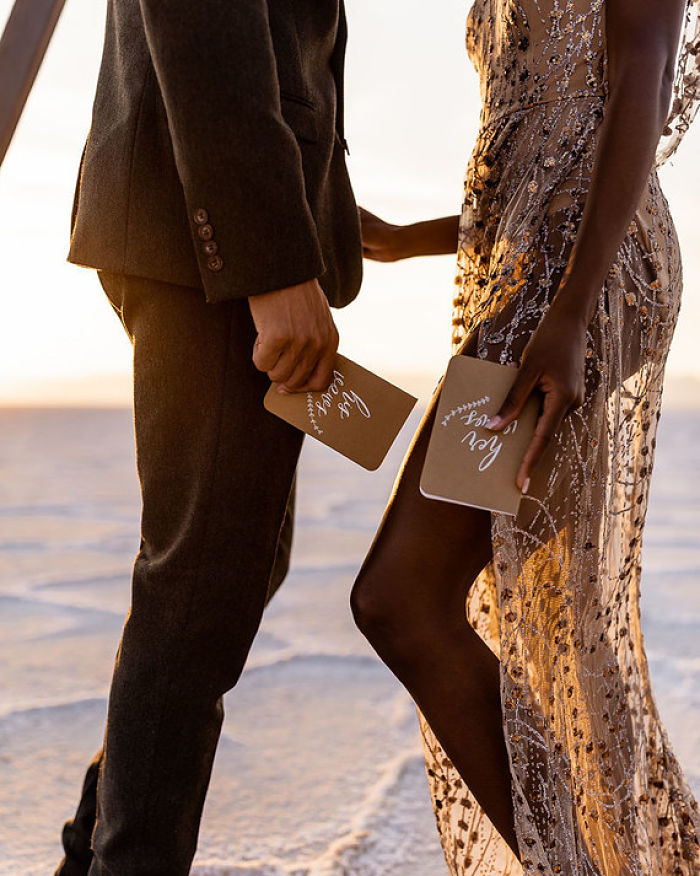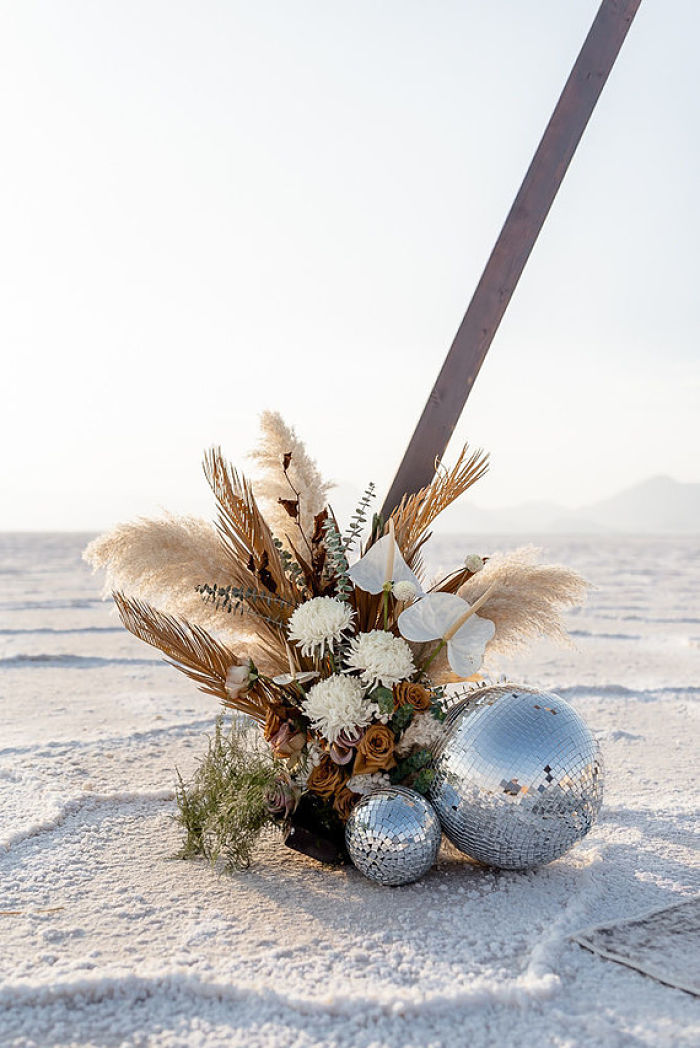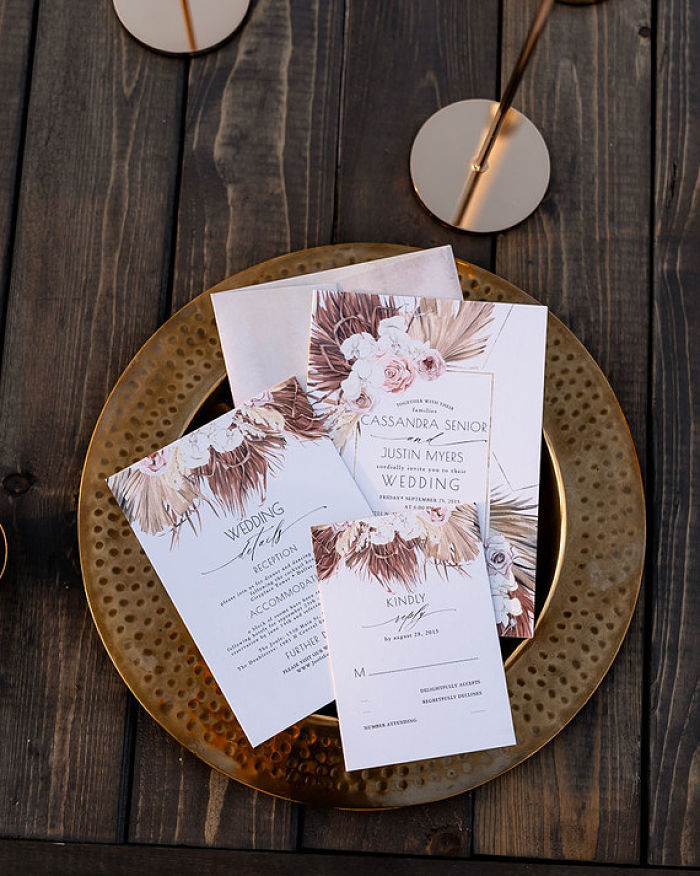 An Incredible Salt Flat Backdrop
Okay, we can easily admit that the most magnificent part of this anniversary celebration is the salt flatssurrounding Cassandra and her husband. It's hard to believe they are real!
The couple spent their day having a picnic whilst taking in the intense landscape around them and celebrating their successful 5 years. Here's to many more!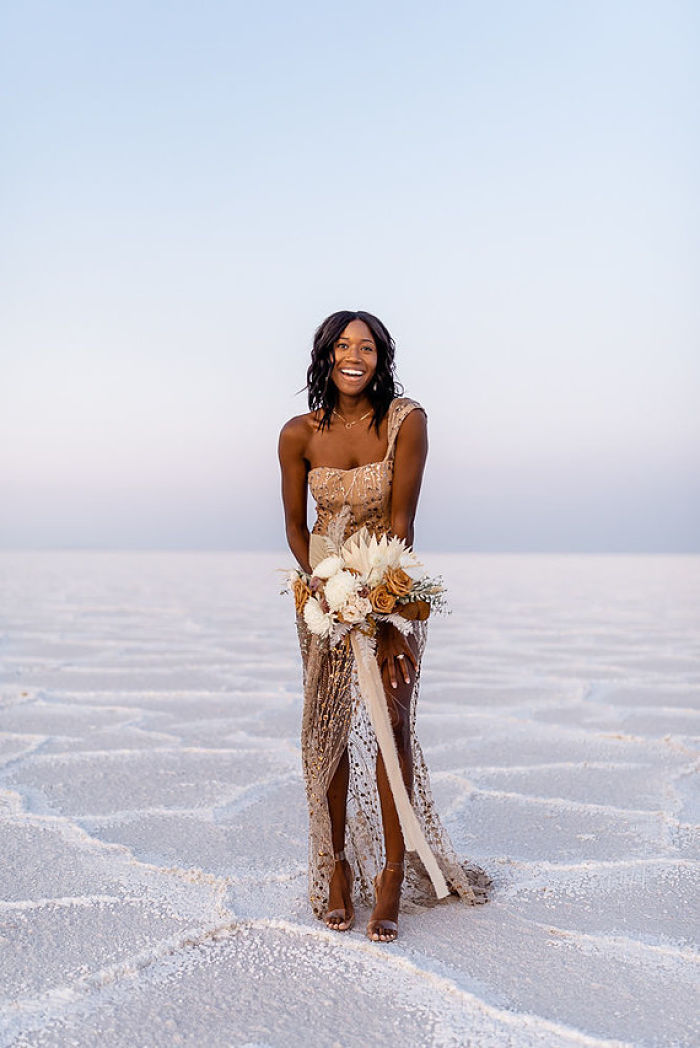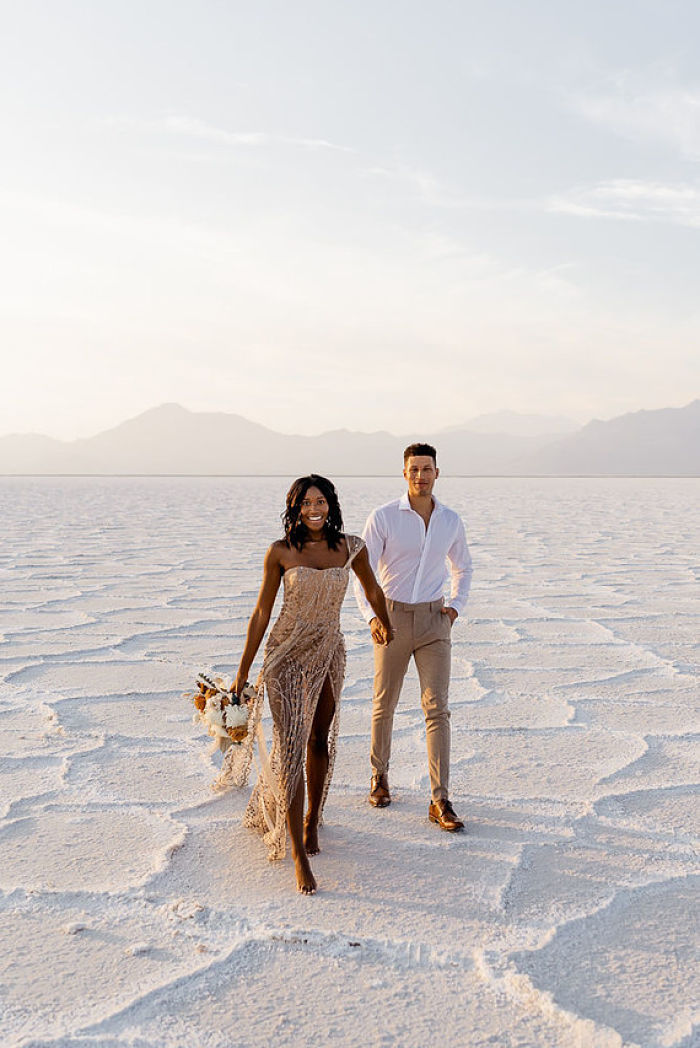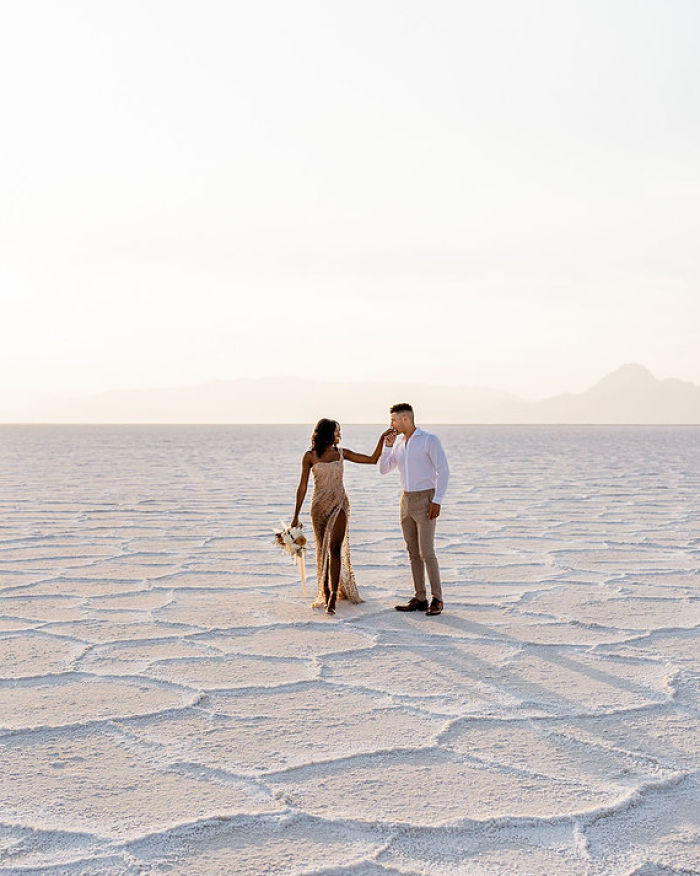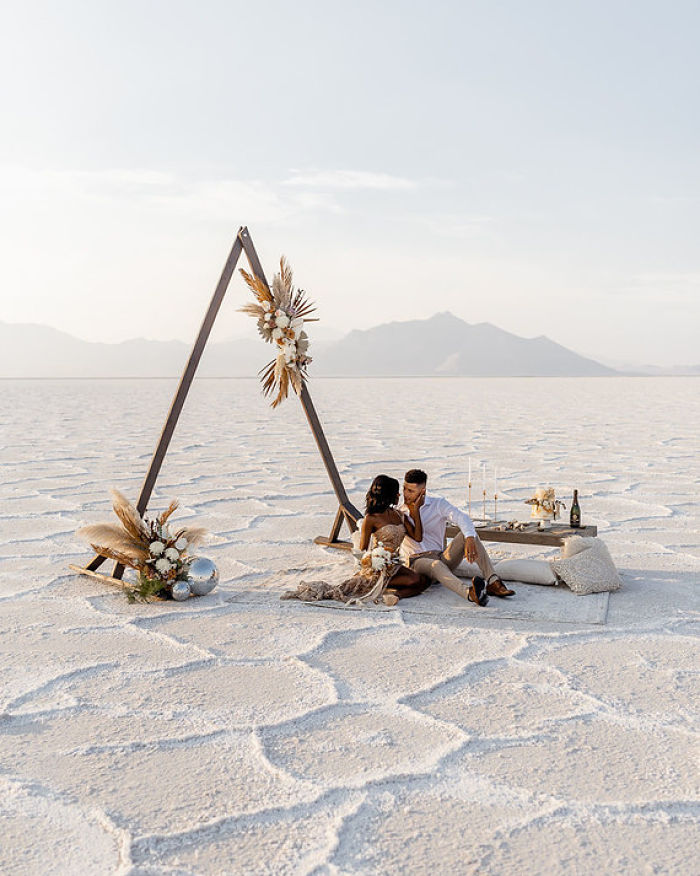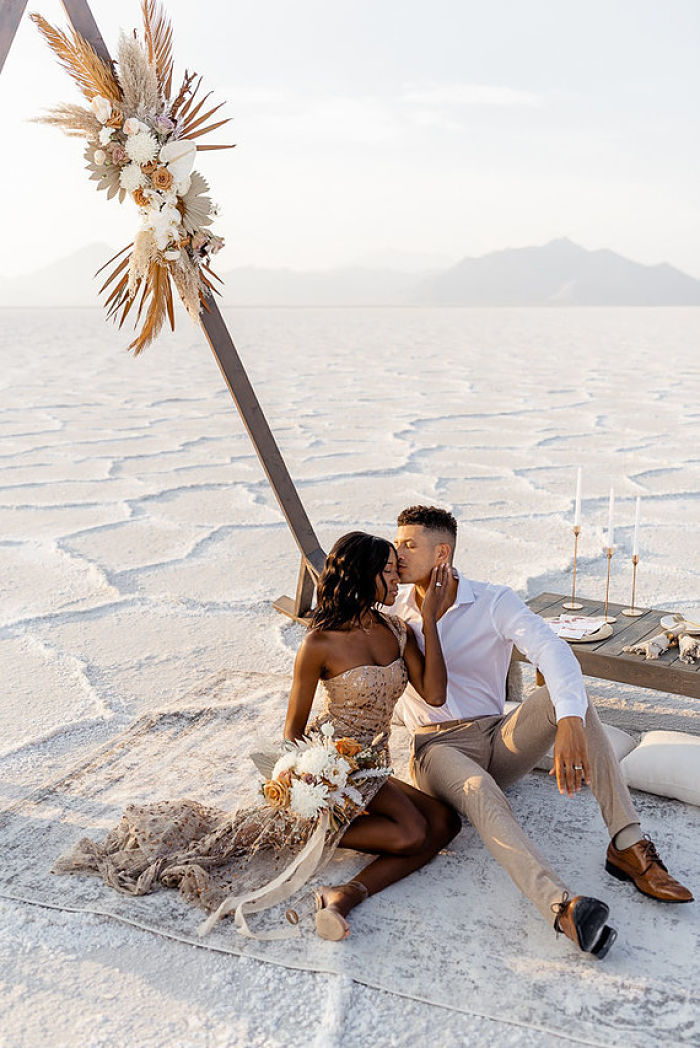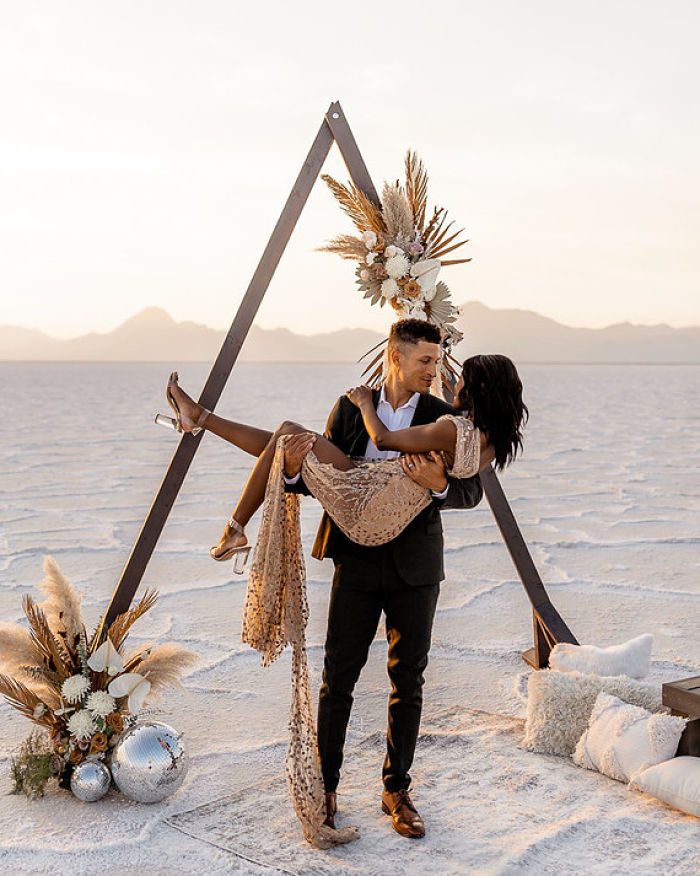 Wedding Credits:
Photography: Rebecca E Dahl // Design and Planning: Cassandra Myers // Arch & Decor: Rustic Urban Goods // Cake: The Chocolate Nut // Flowers: The Foxy Flora