Family and social traditions have changed, so much so that nowadays it is normal to see the bride and groom walk down the aisle with their children (who tend to be their bridesmaids and pageboys). Many couples get married after having children!
Along with these changes, honeymoons have now been adapted because, although some parents decide to go on their honeymoon without their children, there are also many that decide to take their children with them and make the most of their honeymoon as a family holiday.
If you intend to have a familymoon, we are going to provide you with a series of advice for your honeymoon with your children, such as which are the best destinations, so that everyone, the older ones and the little ones, will be happy.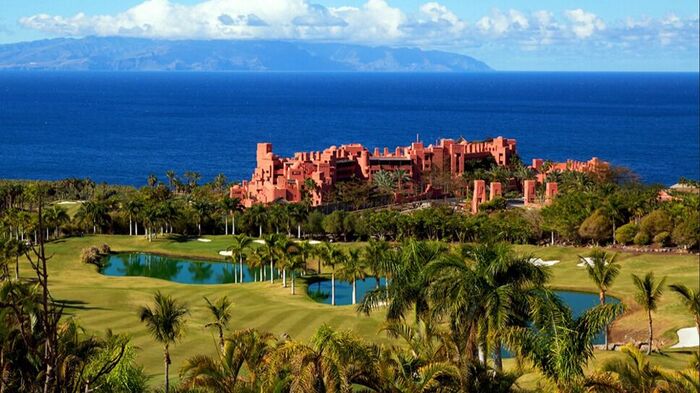 Advice for your honeymoon with children
Choose accommodation that meets all of your needs
When travelling as a family, we need much more space and amenities, and so the best option would be to stay in a family room where you can be all together, as well as in a safe and quiet location to prevent losing your children.
But without a doubt, the best option would be to choose accommodation that offers enjoyment for both the little ones and the parents, such as a big resort or unusual hotels such as bubble hotels, a treehouse, teepees or even in a castle! You and your children would be overjoyed to stay in a place like this.
A honeymoon with family activities
It is undeniable that everyone enjoys experiencing and learning new things, as well as having new adventures. So, for your honeymoon, you should make the most of the opportunity to do activities such as gymkhana, diving, cycling… you will have the most unforgettable time! But make sure to have time to relax afterwards!
Think about the ages of your children
Because travelling with a baby is very different to travelling with older children or even teenagers, it is necessary to choose the destination based on how old your children are. Although honeymoons are designed to treat the newlyweds, they do have to be adapted to your children's tastes, if they are coming along too.
If your children are very young, it is recommended and more convenient to travel to closer destinations, especially with babies!
Make sure to have moments to yourselves
Many resorts have kids' clubs or entertainers to keep the children occupied, something you should definitely consider given that although the trip is for everyone to enjoy together, it is also important for the parents to have a moment of intimacy and romance, so that they can enjoy their honeymoon just the two of them. A meal, a walk… You will appreciate it!
Bring more in your suitcase
It is important to bring certain things for when the trip gets a little stressful, given that at times, children are unpredictable in many ways, and so it is advised that you bring a little bag filled with games for the children to use during the journey, in the hotel room…wherever.
And, above all, it is essential to bring a little first-aid kit, as children tend to get unwell more easily than adults. Now you have planned for every eventuality and everything will run smoothly!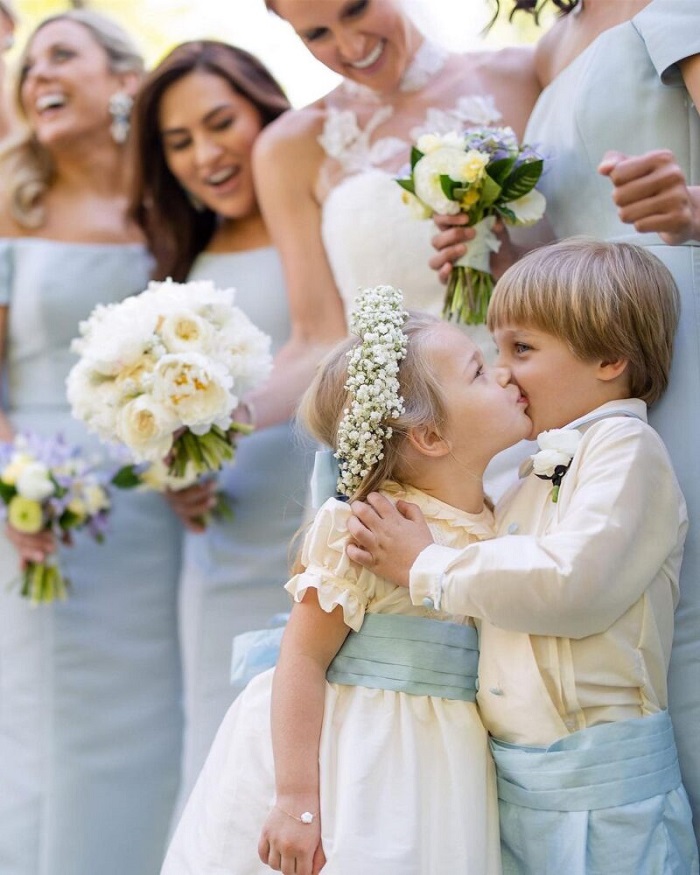 But, what are the best destinations for a honeymoon with children?
Take a dip in the Canary Islands or the Balearic Islands
If there is a spot that pleases adults as much as children, it has to be the beach, and some of the best beaches in the world are in Spain. Furthermore, they are very close when it comes to having a wedding on the Iberian Peninsula, as these island paradises are just a short flight away.
But it's not all about the beach and the sun! Your children can also enjoy activities at the coves of Ibiza and Formentera, such as sailing or diving, as well as go surfing or ride a buggy across the sand dunes of Fuerteventura.
For accommodation, you could choose a small apartment along the beach front or an all-inclusive hotel with a children's entertainer, so that everyone has a wonderful time!
A theme park is perfect for your honeymoon
Here, fun is guaranteed. Adrenaline, excitement and theme park rides are adored by people of all ages, so what would be better than to spend your honeymoon with your family at one of the best theme parks that Spain has to offer?
Port Aventura, Isla Mágica, Dinópolis, Terra Mítica, ¡El Parque Warner… There are theme parks all over the country! And furthermore, many of them have accommodation close by.
And, if you want more, you could always head to Disneyland Paris, which is also very close and offers the chance to meet the Disney characters in person.
Have an adventure with nature in Africa, on a safari
One of the more popular trips is a safari adventure with the children, to be able to take photographs and see up close the wildest animals, in locations such as Kenya, South Africa or Tanzania. You could meet the lion king!
Furthermore, there are many hotels in these areas that make your stay easier, where you can also spend a few days on the beaches at the Seychelles. Two in one!
Cross the seas on a cruise
Across the Mediterranean, the Caribbean, the Greek Islands…  There is an infinite number of options to suit all tastes!  And on a cruise, the children will not get bored, because there will be plenty of activities and fun zones so that they can enjoy their time on board.
Did you know that Disney has its own line of cruise ships? Your children won't want to get off the boat, and everyone will have an amazing time!
Now that you are ready to set out on your honeymoon holding your children's hands, you know that Perfect Venue can help you to make it all easier and do everything for you!