Wedding photos remind you at the happiest day of your life and is important that they reflect and convey what that day meant for you, that they capture the most emotional moments and do not miss any details. Therefore, we consider really important to choose the weddings photographer that best suits your style, a professional with empathy and who makes you feel comfortable, while doing a good job. If you are thinking of celebrating your wedding abroad, we know that it is more difficult to find a photographer who can move to the wedding place or even reside in that country.
We introduce you to Aljosa Petric, a weddings destination photographer settled in Spain, specialized in weddings. We love his job and for this reason, we wanted him to be asked some questions about his beautiful and special profession. In addition, we show you some of his most spectacular photographs.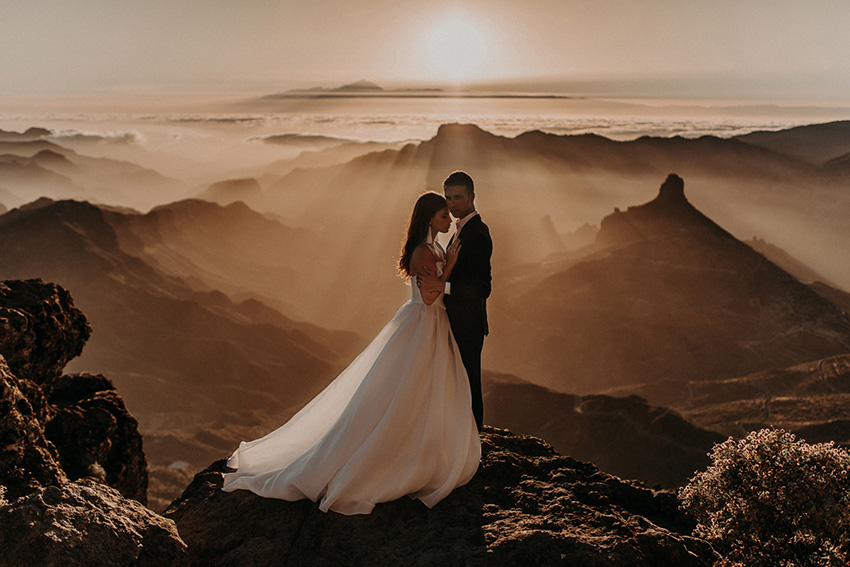 Tell us about your career, how did the idea of dedicating yourself to photography begin?
When I was little my father had a camera and I always wanted to use it. When we went on vacation it was always me who took the pictures. Later, during the years of my adolescence I could only dream about this profession but as they say: everyone should have a dream – because only if you have dreams you can achieve them. So, in 2012, I decided to leave my job in Slovenia, move to Spain and dedicate myself fully to photography.
Where are you from and why did you decide to move in Spain?
I'm from Slovenia and I decided to live in Spain for the weather, its culture and its people. I love my life here.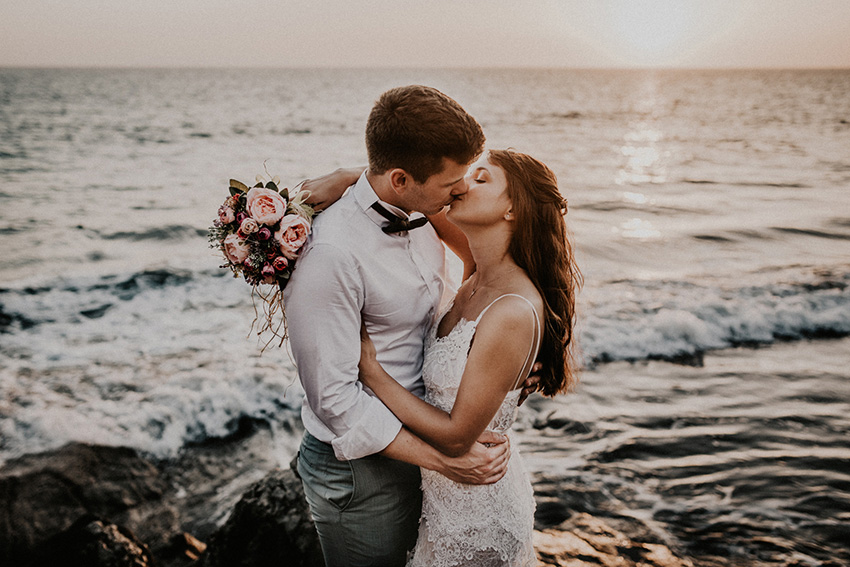 How did you come up with the idea of specializing in destination weddings?
When I started this job, I tried different types of photos and what I liked was always working with people, photographing couples or portraits. Above all, I think that the best time I spend is getting to know new people through different events. For that reason, once I took wedding photos, I knew that this was perfect for me.
What do you prefers about your job as a destination weddings photographer?
Have the opportunity to travel and, as I have mentioned, meet new people and cultures. I believe that with each person and in each place you learn something new and this is the charm of my work.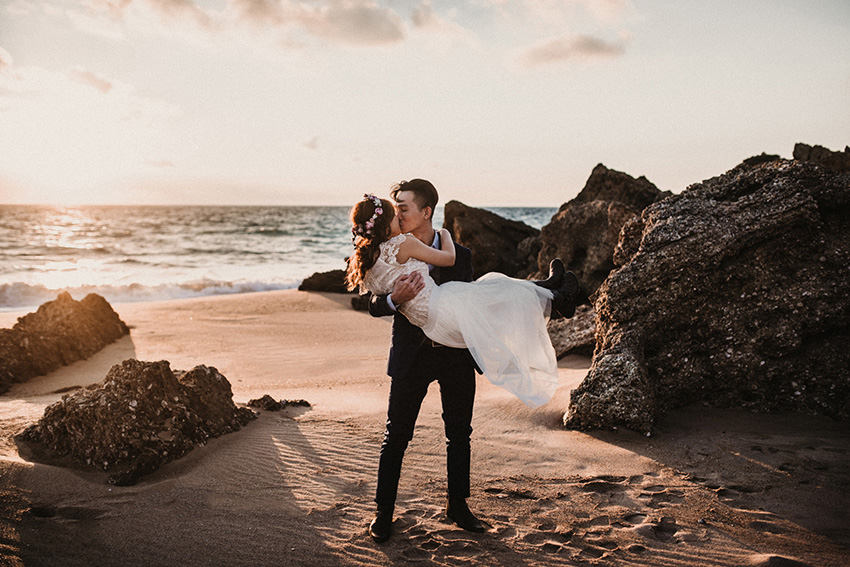 What would you say is your hallmark?
Positive energy, professionalism, and easy to connect with couples and adapt to their needs.
How do you get the couple to relax and be natural at the time of taking the pictures?
I always get in touch with my clients in advance and I know them before their big day. I love knowing things about them, their tastes and knowing them as people. Photography is my passion and I want to transmit it to you so that you can enjoy your wedding day while I capture the deepest part: love in its pure state.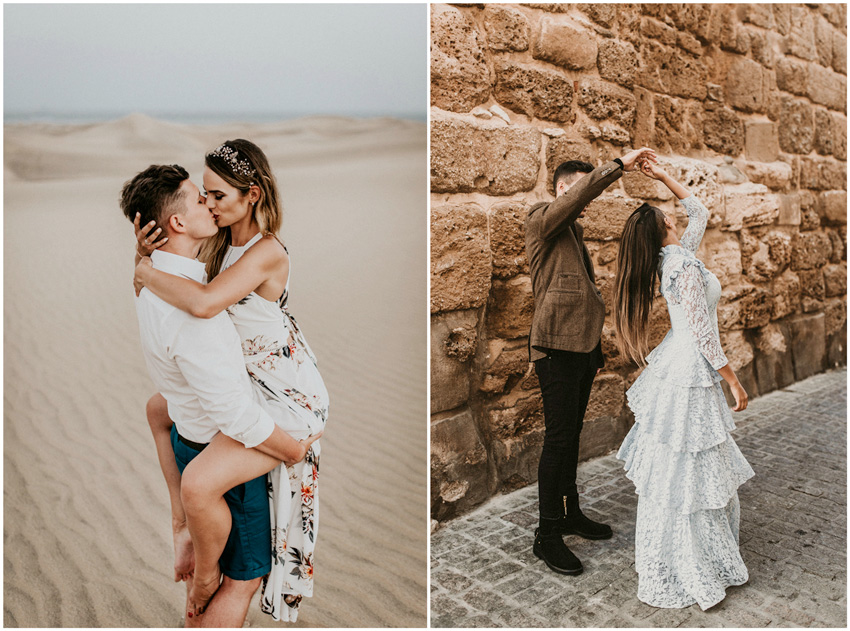 How is your relationship with couples before, during and after the wedding?
The relationship I have with the couples is usually professional but at the same time friendly since I work with them in very intimate moments. I want them to see me as someone they can trust at all times. It's my business and I take it very seriously but at the same time with great delicacy and love.
Do you work alone at weddings or do you have a team behind you?
When I have couples shootings or portraits I usually work alone. However, during the weddings I always work with an assistant.

What do you think are the most popular weddings photos trends?
The last years the tendencies have been natural and spontaneous photos. Couples want to enjoy their wedding day and I am there to capture their perfect moment.
And finally, how long before they have to contact you?
I always propose that couples contact me 8-12 months in advance so that I can really get to know them well and organize everything.
If you want that Aljosa will be your destination weddings photographer, do not hesitate to contact him through his web www.elmomentoperfecto.com or his instagram @aljosa_petric.