Wedding trends, such as everything else, are evolving and changing year after year. If you are organising your wedding for a while, you know that at every seasons, appears new things and others are forgotten. At Perfect Venue, we support the idea that you have to follow your intuition and your tastes when comes the time to choose the decoration and the style of your wedding, but we also believe that knowing the trends will help you knowing the limitless possibilities there are, and go with those the suit best the wedding of your dream.
We go over wedding trend for 2019, some of them will sound familiar and maybe others will be new for you. Keep an open mind and you will be sure of your decision. Let' go !
Wedding dresses
Let's begin with one of the most exciting part the live the bride when preparing her wedding : choosing her wedding dress. The trend for this aspect is a bride more and more natural, with more personality and in cohesion with her style. Therefore, every day are blooming more ateliers that design a unique dress for each bride, customly made. However, there are some fairly marked trends, such as:
Focus on the back
The back has been a focus point for a few years when comes the moment to choose the wedding dress. This trend will remain standing, every time more fun and original.
Unique details
The simplest dress will have touches that will turn them into something unique like embroidered sleeves, a lace back as we said before, fabric with lots of details, etc
Pants
Did you ever consider marrying in pants? This is another trend that stands out and that we love.
Colorful dresses
Of course, we can not forget colorful dresses. We will see a lot of dresses that will leave behind the immaculate white in favor or colorful dresses or dresses with touches of colors.
Capes
A lot of experts agree on this trend for next season.
Simplicity and sober cuts
Real weddings are always a source of inspiration and we are sure that the wedding of Meghan and Harry has left a mark on many future brides of 2019. She was radiant with a classic dress that she wore perfectly. The most daring touch, she took it with with her second dress, which if you look closely, also had simple cuts. We hope to see the Meghan effect at upcoming weddings.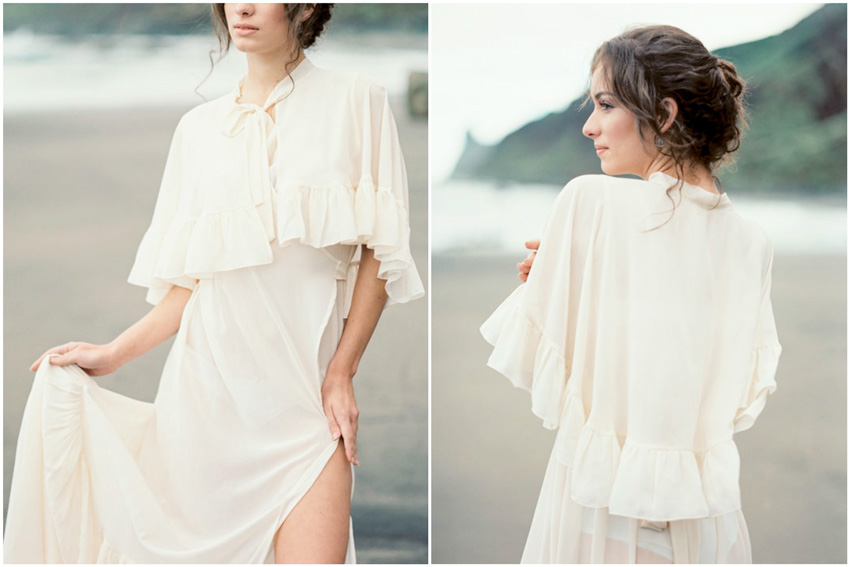 Photography: Kseniya Bunets Photography / Organization: Natalia Ortiz
Decoration
Flowers
Flowers are a fundamental part in the decoration of a wedding and the bride and groom of 2019 will have it clear. The flowers mark the style of the event and are able to turn any venue into a magical place. Therefore we will see floral compositions in every corner: seating plan, ceremony, banquet tables and even next to the cake. On the other hand, and going back to the royal wedding, the floral arches will be a key trend. Did you notice the spectacular composition that Philippa Craddock designed for the arches of St. George's Chapel?
Crockery and glasswares
Simple tables are not a trend anymore, and every time we will see more crockery and glasswares with colors, worked in details, even different for every part of the banquet. Compositions are limitless !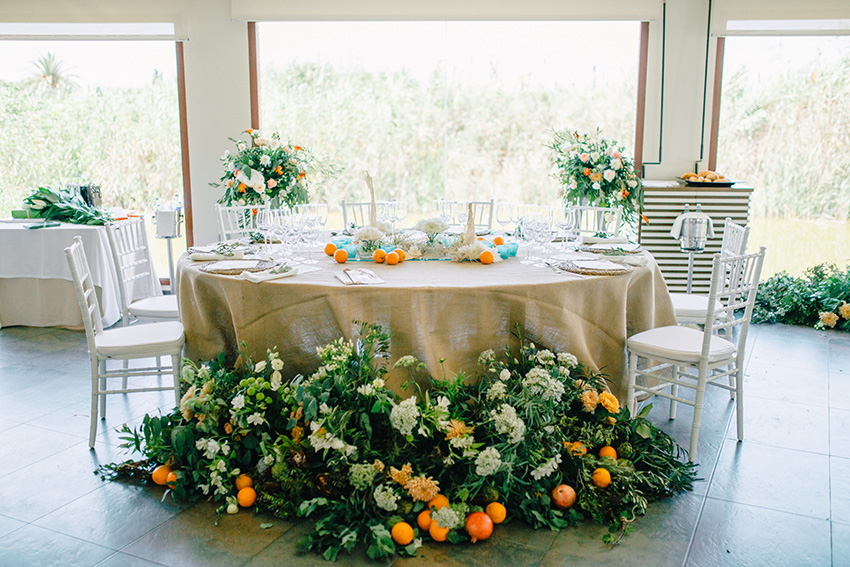 Photography: Buenas Photos / Organization: Natalia Ortiz
Destination weddings or wedding weekends
And a trend of which we have already spoken about: the destination weddings. They are weddings with destination, in which the fiancees decide to marry abroad. Normally they are more intimate weddings but very elaborate in terms of decoration and staging.
On the other hand and due to the increase of destination weddings, wedding weekends are appearing. If you do so many kilometers to marry the love of your life and surrounded by your loved ones, it is not to be one day in the destination. That is why more and more couples are choosing to organize a weekend or three full days of activities and celebrations to celebrate their love. For this, it is essential to choose the perfect and charming accommodation to enjoy those days in full. Sometimes, it will be the same space where the wedding is celebrated, in such a way that it will be more comfortable for all the guests. Here we give you some examples: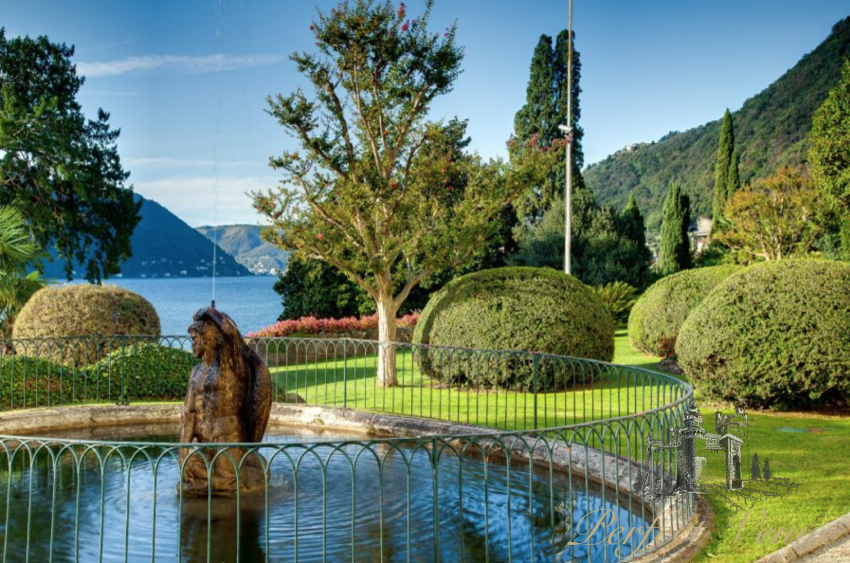 If there is one exclusive luxurious place in Europe, it is Lake Como in Italy. Can you imagine organising your wedding weekend with views on one of the most famous lake in the world? Villa Passalaqcua is a wonderful villa next to Lake Como that can accommodate up to 25 people and is perfect to celebrate intimate weddings.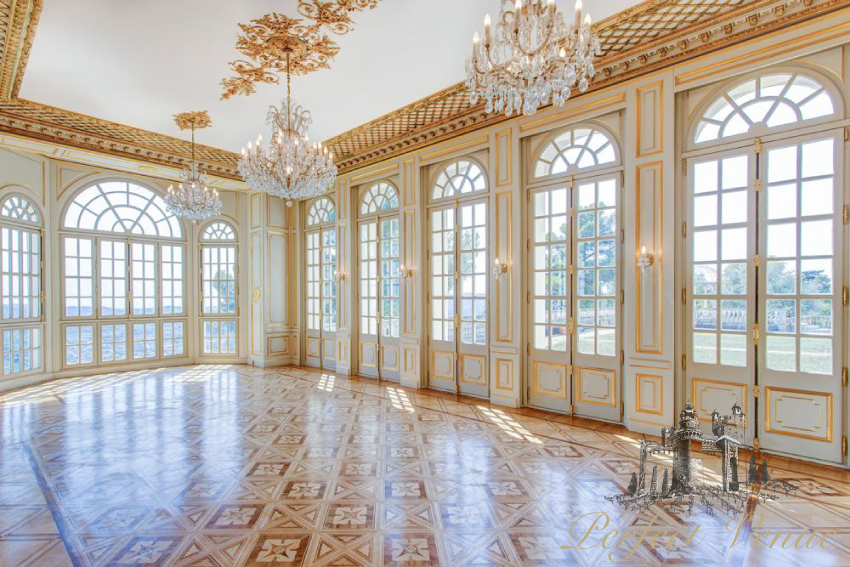 And what do you think about this amazing castle in France? Château de la Victoire is a dream place located on the French Riviera to celebrate any type of events, with lounges with personality. Furthermore, it can accommodate up to 14 people as it has 7 rooms. It has a capacity of 250 guests in its spectacular terrace with views.
Venues
As for the spaces for weddings, in addition to what we have discussed in the previous point, we want to highlight spaces with large outdoor areas, gardens, trees, etc. More and more fiances choose to celebrate their wedding outdoor, or at least a part of it. We will also see weddings on private estates, where the couple will be able to transmit their personality with the assembly of their dreams. We give you two ideas of trendy spaces: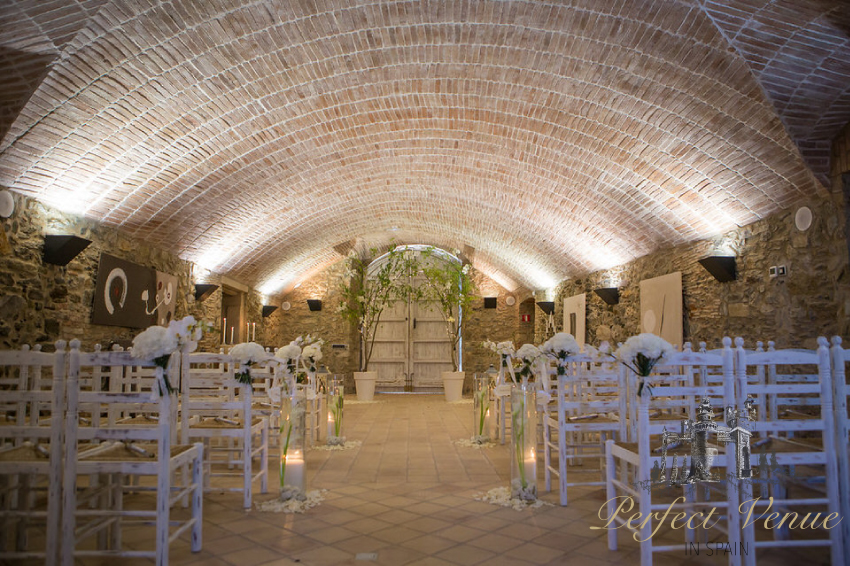 In Forallac, Girona, is located Mas Torroella  which is an antique catalan house of the XIV century, with capacity to celebrate weddings up to 250 guests. Furthermore, it has accommodation for 28 guests.
What we like the most about this wedding venue is its different installations, like its lounges with wooden beams and stone walls, with views to the outside, its large garden and the stone gallery.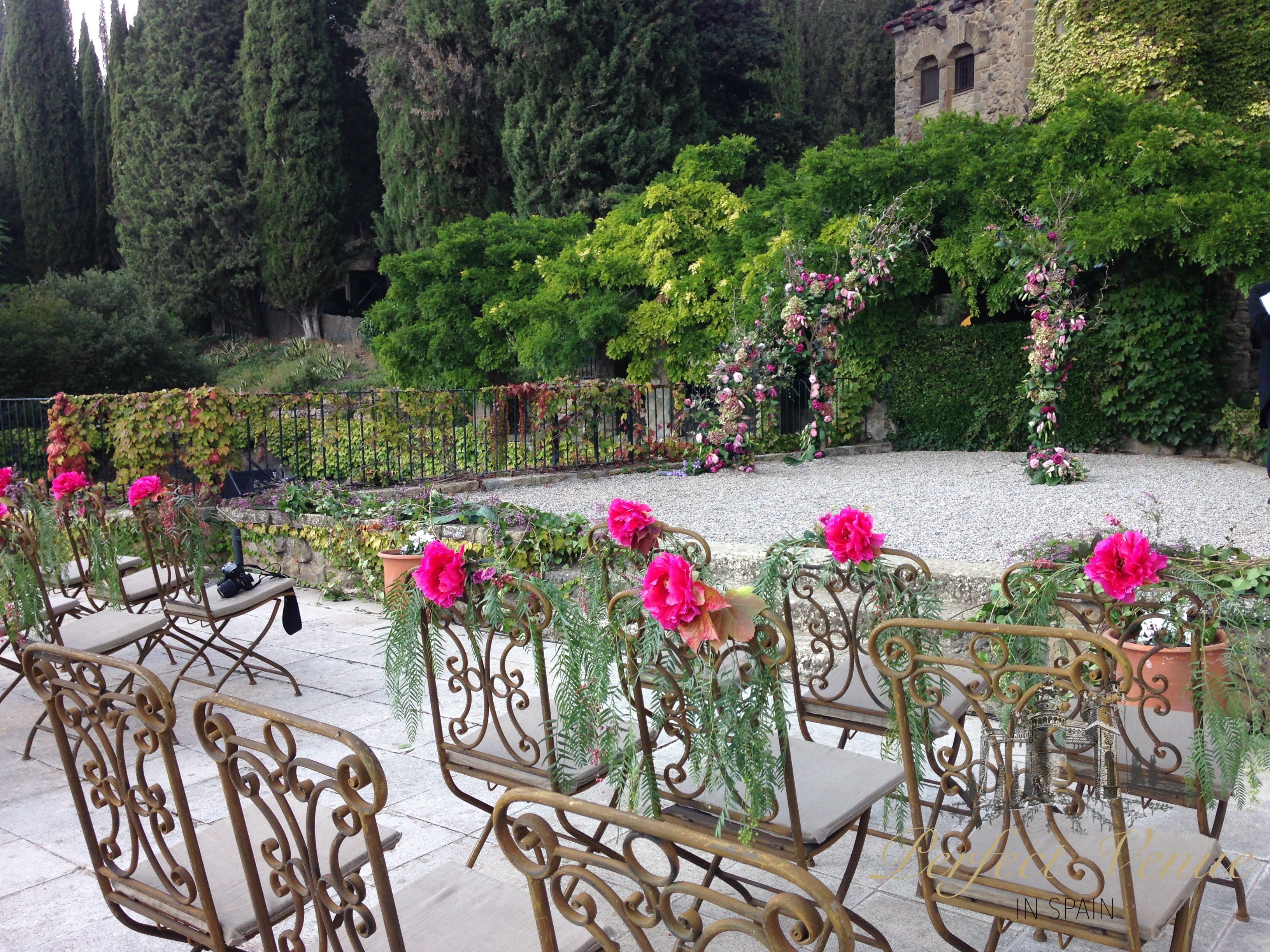 With capacity for 300 guests, La Baronia is a perfect place and very versatile to organise any kind of assemblies, whether outdoors in the giant garden or indoors in the lounges with medieval touches. It is a dream venue, located in Sant Feliu de Codines.
And here's the post today, with all wedding trends 2019 and we are sure that we will see in the upcoming weddings what we just explained. And you, have you signed a trend for your wedding? If you want to know the most exclusive venues in Europe, do not hesitate to visit our repertory or write to info@perfectvenue.eu.