Flowers are one of the fundamental elements of a wedding since, in addition to decoration, they convey joy, romanticism, emotion and of course, the married personality. They are able to transform completely a venue and give it magic.
Although there are certain flowers and decorations that are maintained throughout all seasons in the ranking of the most chosen by brides, every year floral design trends are evolving.
To know more about this subject, we have spoken with four great professionals of floral design in Spain, who tell us all about new trends for 2019 and they respond to the questions that brides ask us the most. If you are in full organization of your wedding, take paper and pen! In addition, we show you photographs of their work, which we are sure will make you fall in love.
We leave you with Juan Llorens, from Llorens & Durán, Elena Estankona Urkiza from Flor Fruits Eventos, David Bourguignon from Bourguignon Floristas and Laura Ruano of Naranjas de la China.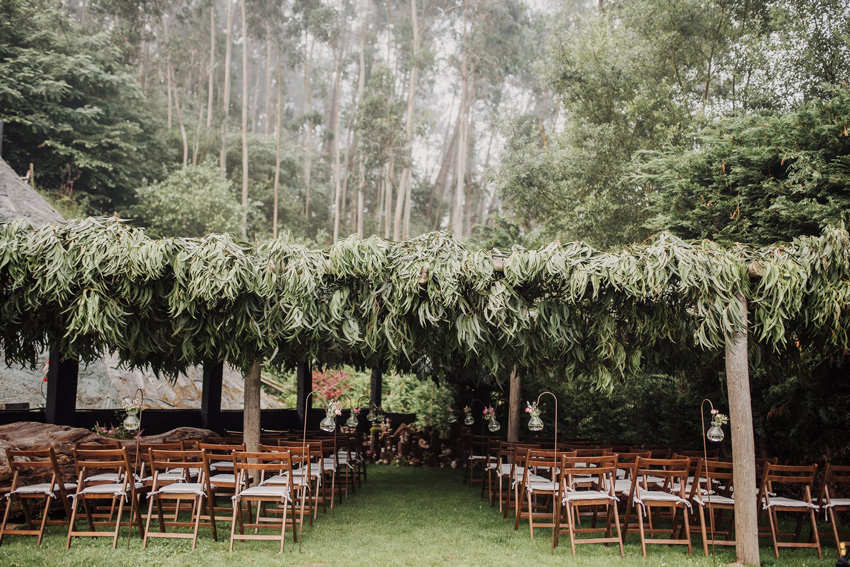 Why did you decide to dedicate yourself to floral design?
Juan Llorens: For my passion for flowers, nature and aesthetics.
Elena Estankona Urkiza: We come from the world of advertising and PR and, after many years in that sector and after many contacts with the floral and vegetable world, we discovered that with the floral work and the creation of them, we did magic!
David Bourguignon: We opened our first store in 1930 with the Dutchman Juan Bourguignon, who landed in Spain and founded the first professional florist in the country. We have followed the same philosophy as when we started in 1930: quality of flowers and craftsmen florists, variety of flowers, and that the customer is always right. All this leads us to have a guarantee that we have always led to a raja table, and a polyvalence in our arrangements based on the education of our staff, although always taking into account the detail and the air of Bourguignon.
Laura Ruano: My grandmother and her love for plants, which was what started everything. His frantic activity taught us to see that life is full of flavors, colors and aromas: good cook and good gardener. Everything she touched, planted or cared for grew, grew, until she got wonderful wild flowers, delicate garden roses, clumps of aromatic plants … And her Garden! An orchard as a wild garden that was the envy of those who visited it; sweet strawberries, flavored tomatoes (have you tried a tomato freshly picked from the bush?) Grapes of peach trees or sunflowers that were turning to the sun…It was the summers we spent in the countryside, in what we considered a strong discipline taught by the grandmother, and in those who were not aware of the freedom we had to walk all day entangled among pines, barefoot, in a swimsuit and with a cane as all help. The imagination overflowed…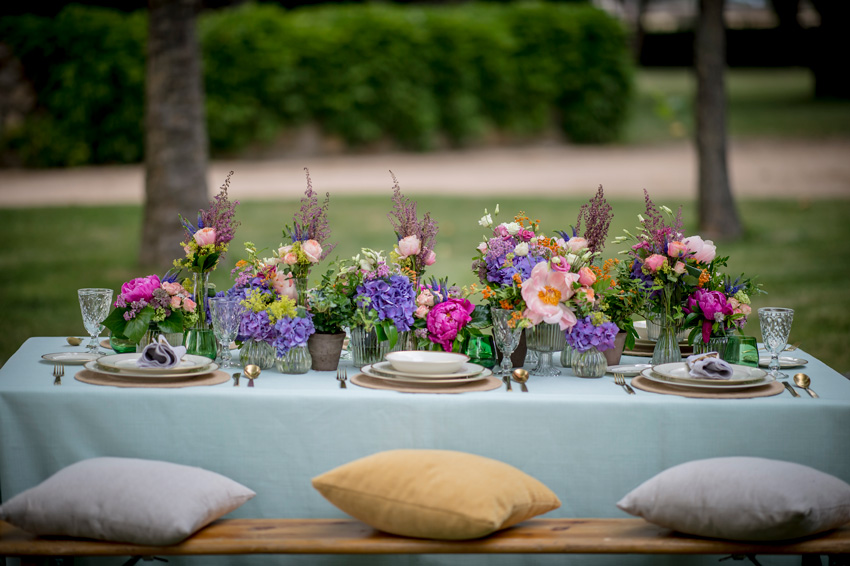 Floral design: Naranjas de la China / Photographer: Javier Sancho de Altube 
What do you like the most about wedding floral design ?
Juan Llorens: Without a doubt, sharing such an important and happy moment with the couple.
Elena Estankona Urkiza: The reaction of the brides and grooms after seeing the work done, their happiness gives us an indescribable satisfaction.
David Bourguignon: Before any doubt is to be able to work with the couple to create a space that is unique and yours. There is nothing better than doing this trip with them, watching, studying and valuing everything. And of course to see their faces when they enter and thank you.
Laura Ruano: The faces of the couple when they see the result of the decoration, of the work we have prepared together. That, without a doubt, is the best!

What is the area in which you recommend allocating more budget?
Juan Llorens: Banquet, and especially the table of the couple, although in my opinion the ceremony is very important without a doubt.
Elena Estankona Urkiza: From 80€ if only they want bridal bouquet and from that point we adapt to all the needs of the client.
David Bourguignon: Without a doubt, where they will spend more time. This is the banquet at a wedding, and the truth is that very little is done there. The flowers have to accompany, and the food and the flower, symbolically, have much in common. And also accompany not only the couple, but the guests.
Laura Ruano: From my point of view, the celebration, where the married, family and guests can enjoy the floral decoration more time.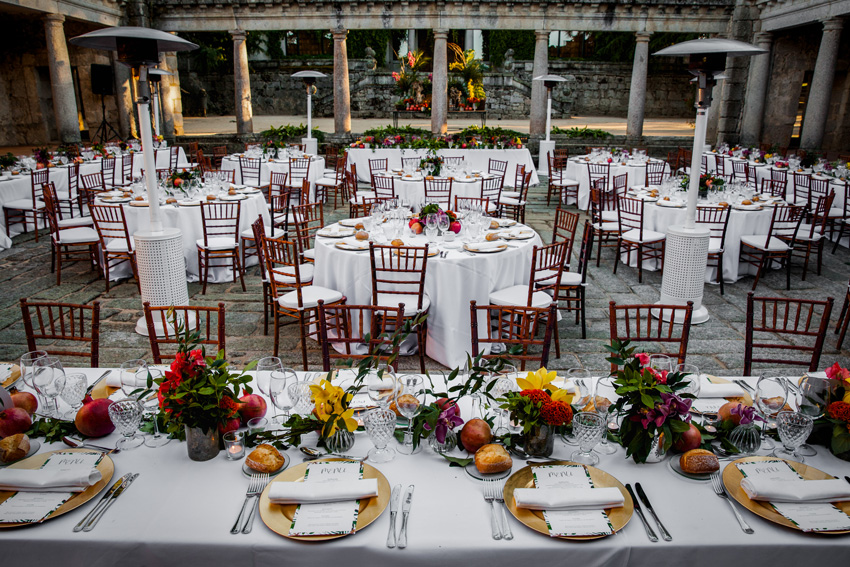 What type of flowers are usually used most to decorate a wedding?
Juan Llorens: Flowers are always the bride's choice, we only suggest trends or styles.
Elena Estankona Urkiza: Every couple is a world and in that sense the flower is also personalized depending on the sensibilities of each one, but our favorites of this spring summer season and the 2017 season are Coral Sunset peonies and garnet hydrangeas, although we would not stop talking about flowers because what to say about the white proteas, anemones, tanacetum, astilbe …
David Bourguignon: You can not choose that one or the other flower. Everything depends on the couple and their personality. The flower is not the most important, it is the least important. What we have to fix first is on the site and see what options we have for decoration. From there we see the shapes, then the colors, and finally the flower. From there we move on to a type of flower or another depending on what before.
Laura Ruano: Everything depends on the time of year and the style of decoration, of course. But the most desired flowers are usually peonies, hydrangeas, English roses, astilbe … which are usually accompanied by larger flowers that enhance them. My favorites: astrantia, scabious, pea flower, oxypetalum. If we are in cold season my favorites are bulbs, tulips, muscari, and buttercups.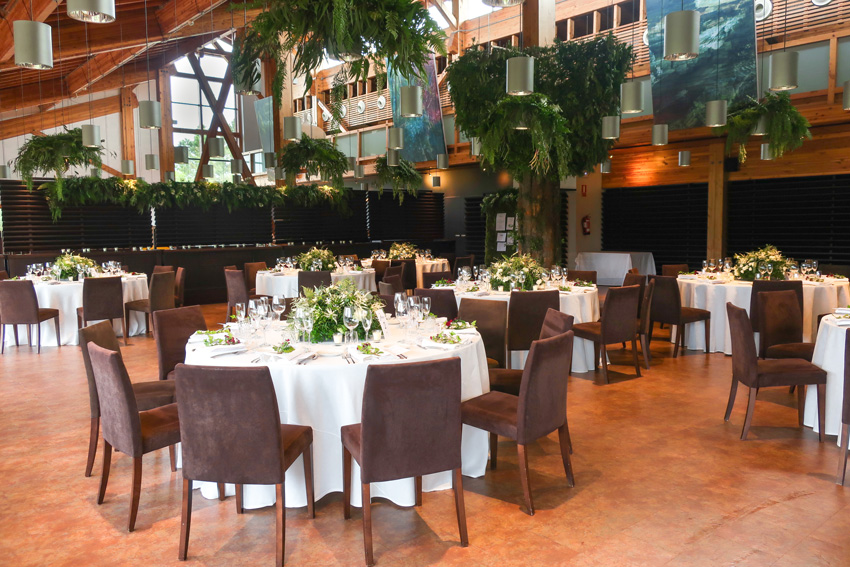 What trends in floral design are you seeing lately and do you think we will see in 2019?
Juan Llorens: A lot of color, lesser-known flowers, roof structures …
Elena Estankona Urkiza: There are four fairly clear trends: tropical works, the most "boho" jobs in garnets and greens, wooded with all the green materials combined and, of course, the green and white pieces for the most classic ones. We bet for the next season for color with more ethnic jobs.
David Bourguignon: This is the trend: personalization. The trend is what the couple is. A couple can be classic, romantic, modern, rock. And we have to adapt much more to these. A wedding today is not a ceremony. It is a celebration of a couple who wants to have fun and shape their personality in front of their guests. It's their party.
Laura Ruano: Decontextualize spaces. Landscaping interiors, and exterior furnishing. The decoration of ceilings with plants, candles or garlands of green, will remain the most desired by brides.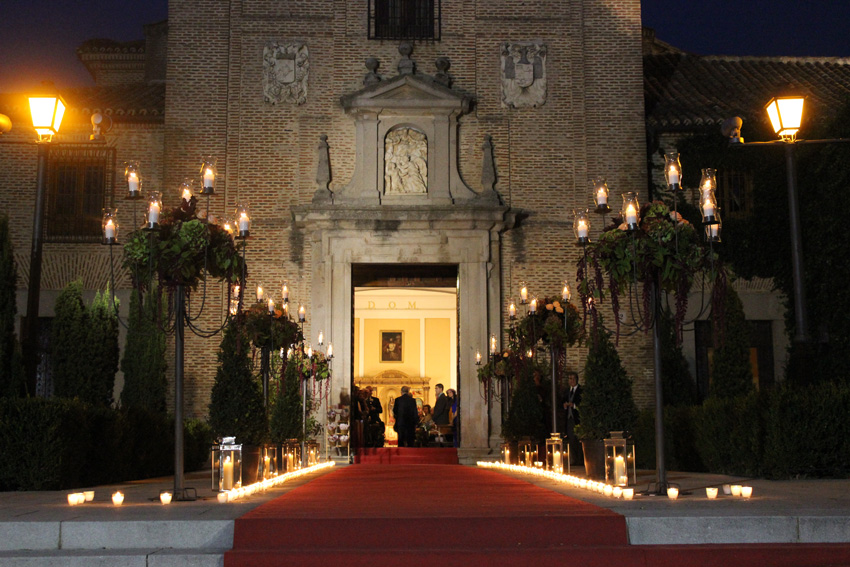 Any advice for the couple when it comes to choosing the flowers of their wedding?
Juan Llorens: That they have clear the style that they want to transmit.
Elena Estankona Urkiza: That they relax and enjoy the process, including the flower, if they go where a good professional will know how to capture its essence.
David Bourguignon: Be patient. Flowers, like dress or food, is not an easy thing. Listen to your florist and let yourself be advised, although always knowing what you want and that you have the same lines to work with. If you do not feel comfortable, change your florist, because maybe you do not understand the idea, or in the end you do not like the way that florist works.
Laura Ruano: Choose the style that best identifies you. Classic, tropical, vintage … there are so many alternatives, that there is sure to be one that suits them more.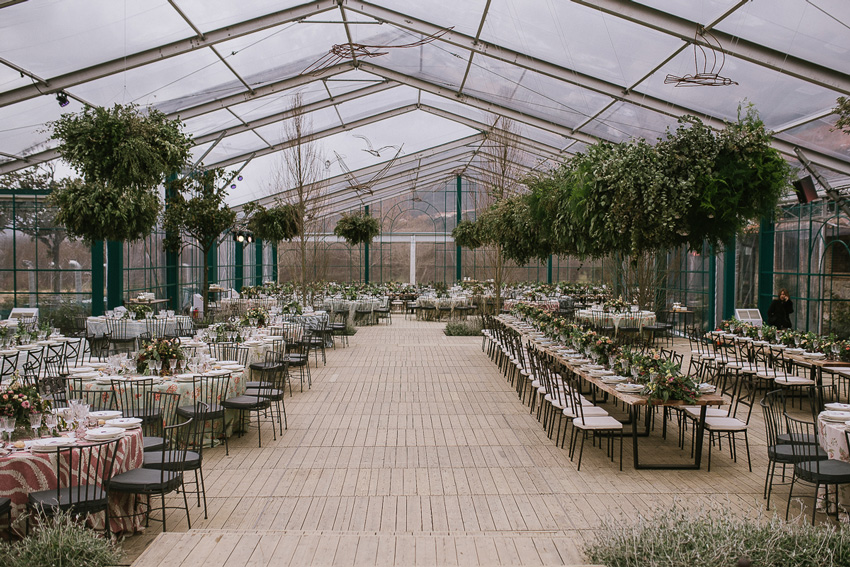 Floral design: Naranjas de la China / Photographer: Pelillos de ratón
How far in advance should the couple contact you?
Juan Llorens: The sooner the better because we blocked the day for them.
Elena Estankona Urkiza: It will depend a lot on how complex the development of the work is, but 8 months in advance is usually enough and if it is a complex project, one year is perfect. We hope you have taken ideas and resolved some doubts about the flowers of your wedding thanks to these great professionals.
David Bourguignon: If you want your wedding to have that special point, flowers make a difference. If you want that difference from the other weddings, the time needed to plan something with your florist in advance is no less than 2 months. It will not be a single appointment as there is a lot to see. You have to see the venue of the ceremony, the personality, send ideas, budgets …
Laura Ruano: There is everything. People who are clear, and closes a year in advance, or couples who care about it in the end. The ideal? Minimum 2 months in advance.
If you want to know more about floral design trends and their works do not hesitate to visit the web of these professionals. Thank you very much for your time!