Close your eyes, imagine a wedding in a beautiful white house with sea views. This is exactly the place where Anna and Eduard celebrate their lovely wedding, surrounded by their loved ones, the immense sea and the nature of Masía Casa del Mar, located in the natural park of Garraf.
It was an outdoor wedding, with a party held in the space next to the incredible infinity pool of the house, a place that could not be more idyllic.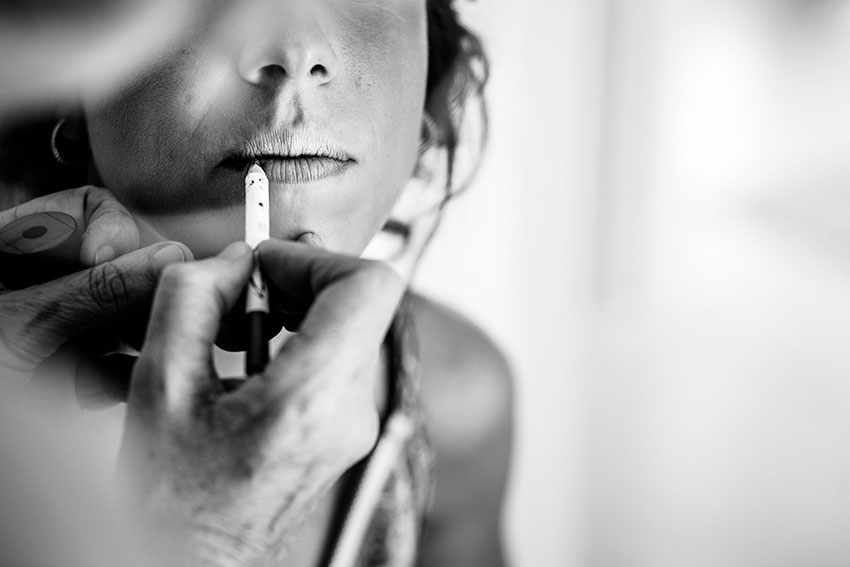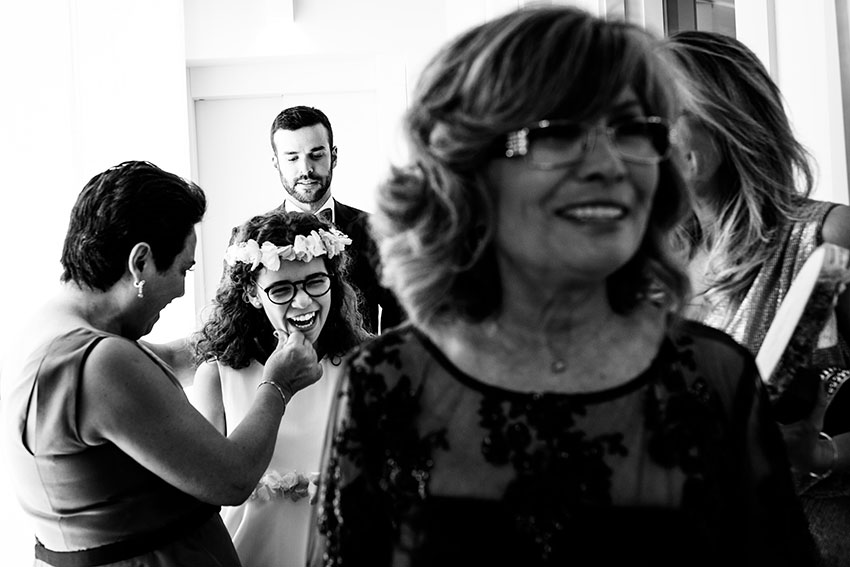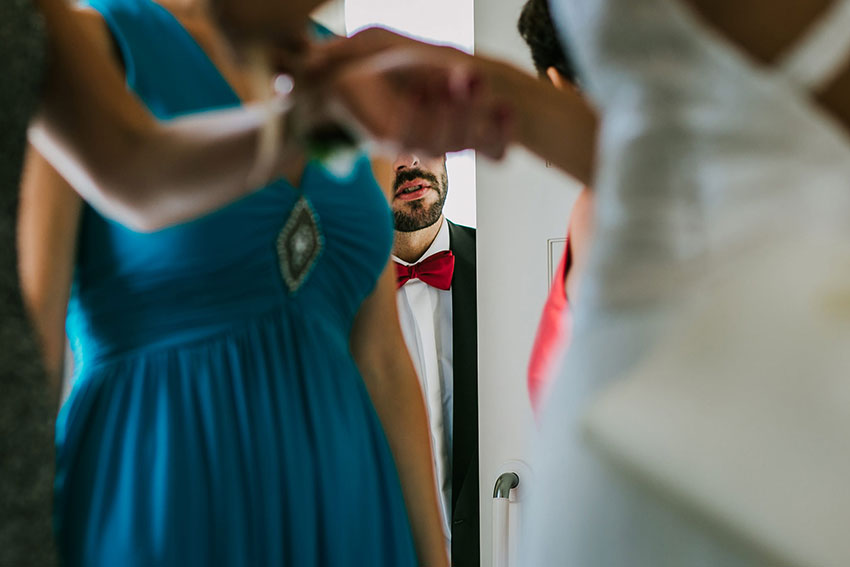 Anna got ready in one of the rooms of the Masía Casa del Mar, where she put on her beautiful sleeveless dress with a crossed back, bright body and amazing skirt. She was beautiful with a floral detail in her hair and a bouquet with white flowers.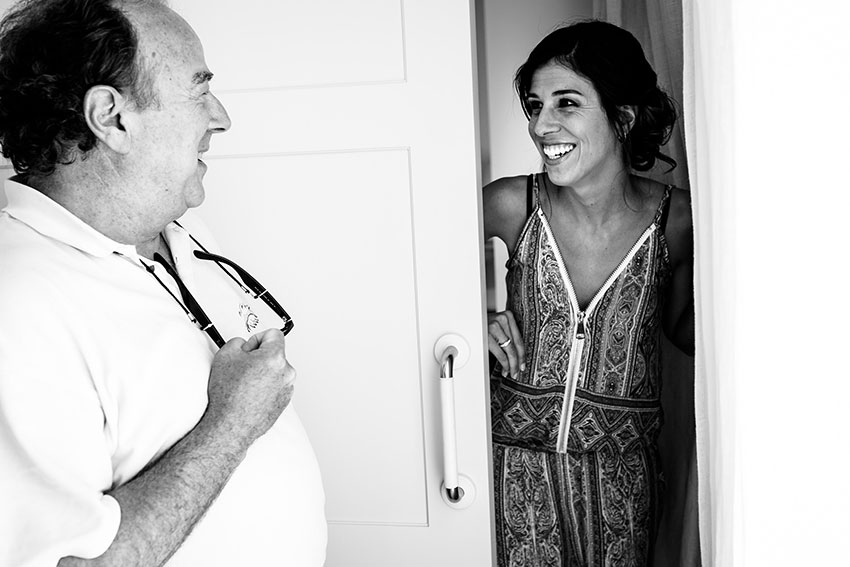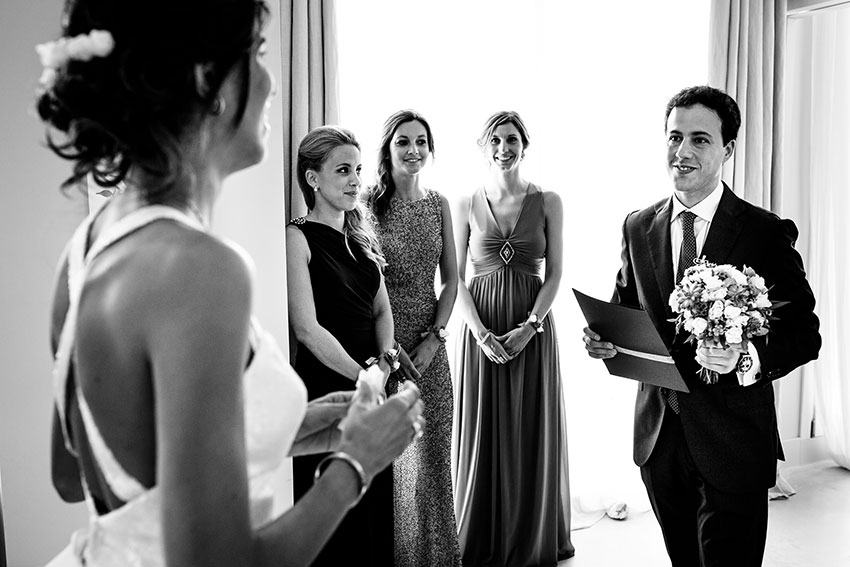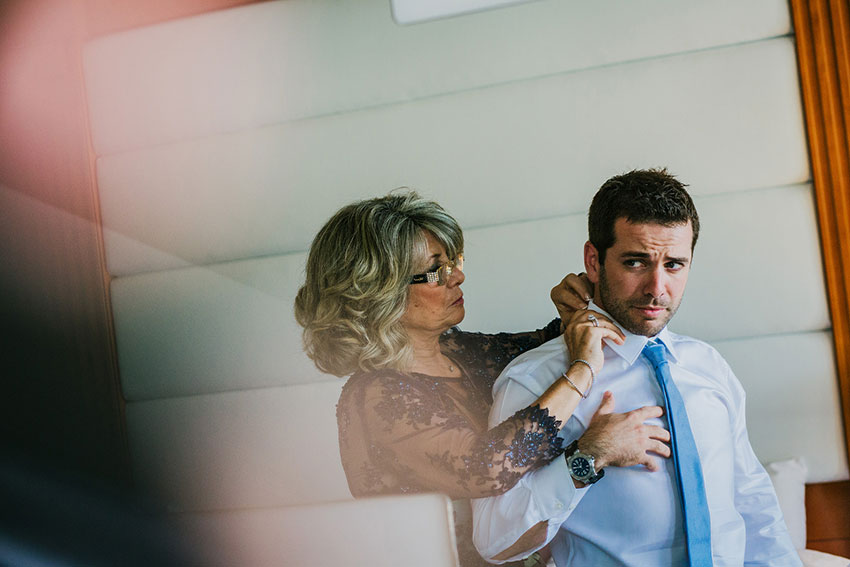 Eduard dressed up in a hotel near the house, where he lived these last and emotional moments before the ceremony. He choose an elegant blue suit and tie in light blue.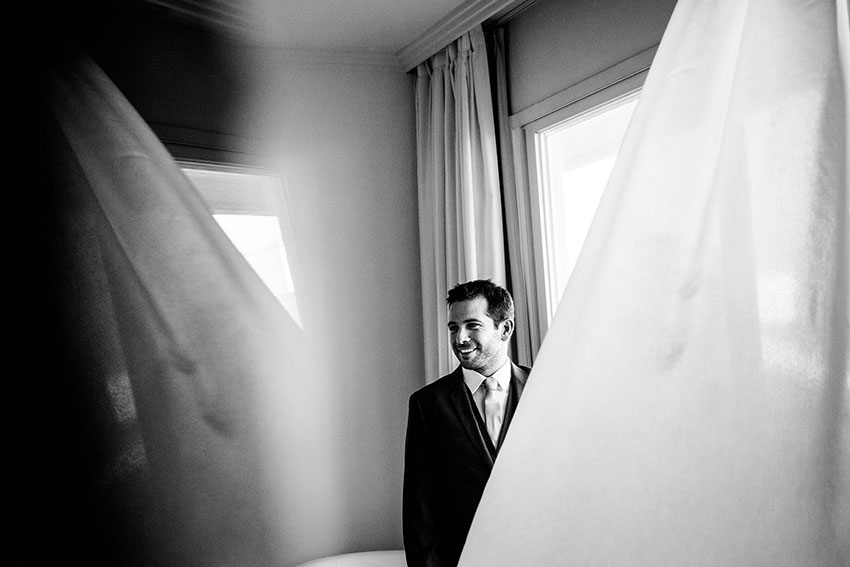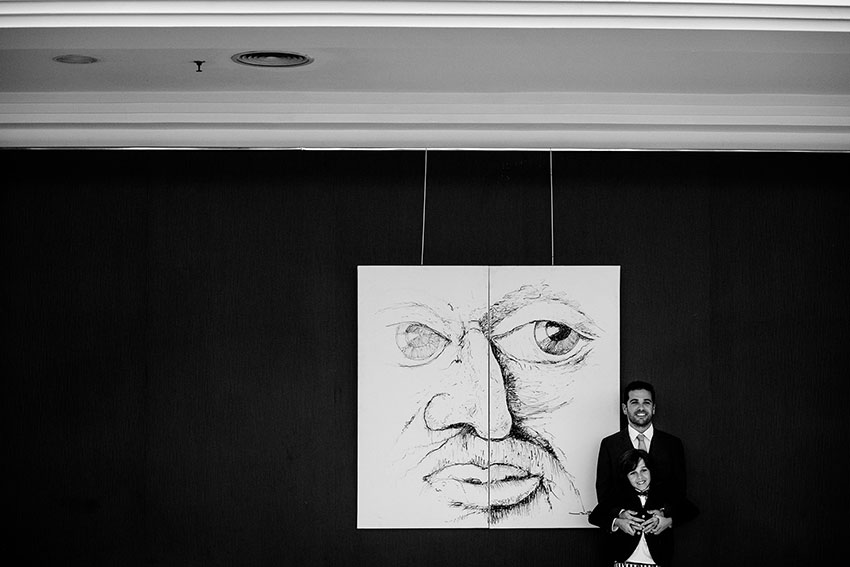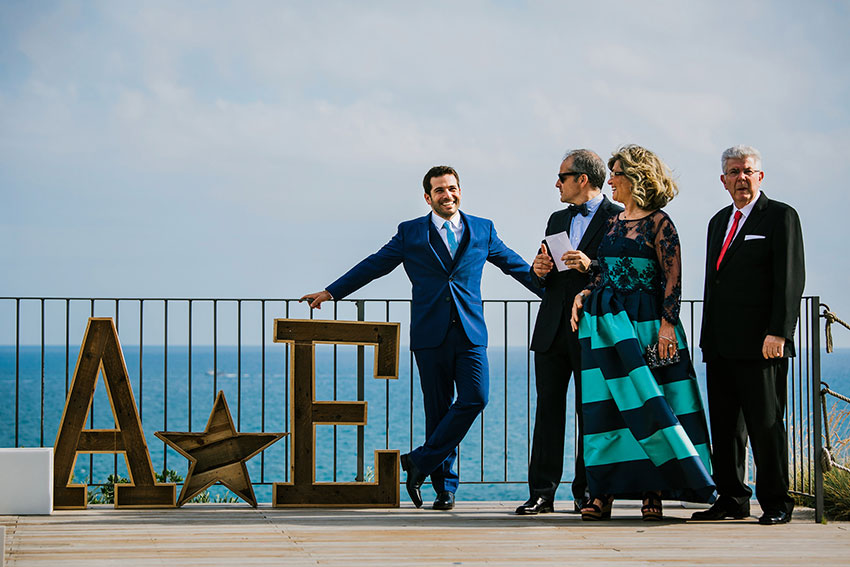 While all the guests were arriving, Eduard received them in the space next to the pool, decorated with two large wooden initials of the couple.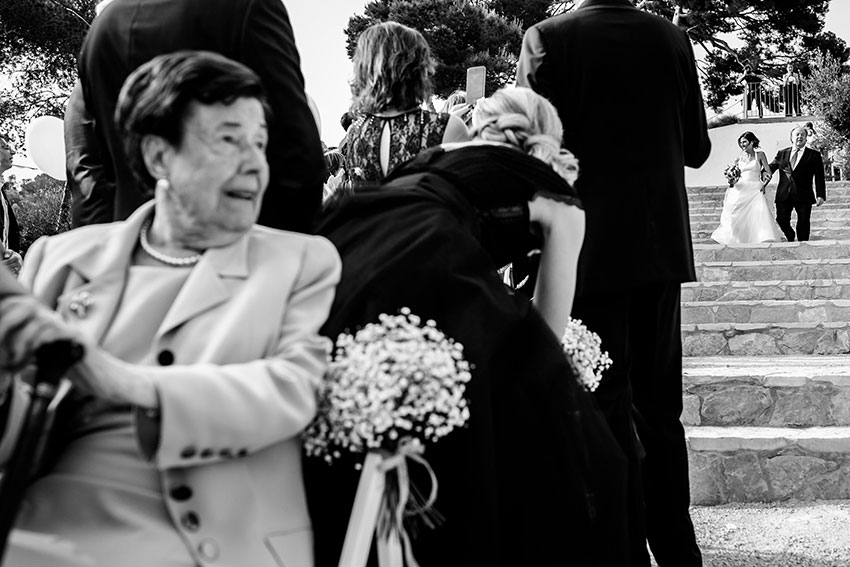 The bride arrived in a very original way to the ceremony, on a beautiful white motorcycle.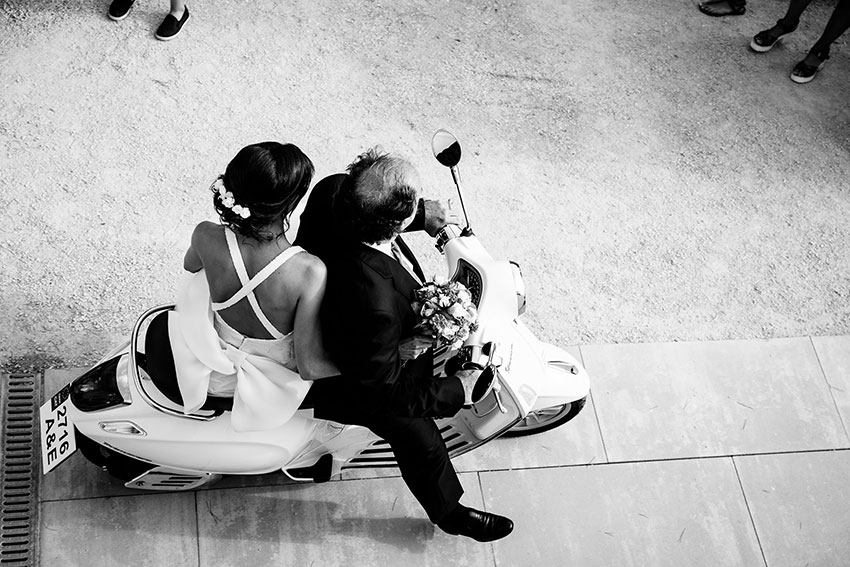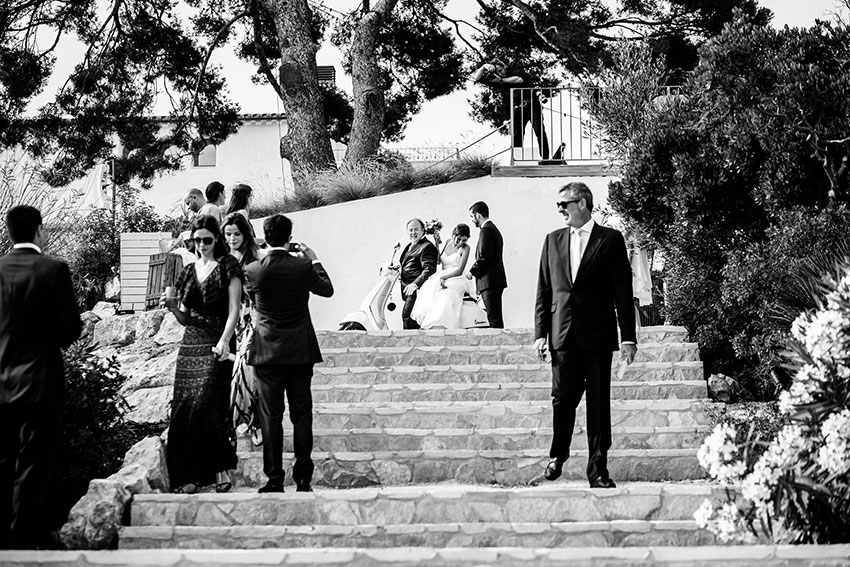 The ceremony was held in the lower part of the house, on the large steps with spectacular views of the Mediterranean Sea. They built an altar of olive branches and white cloths and the chairs were decorated with beautiful paniculata bouquets.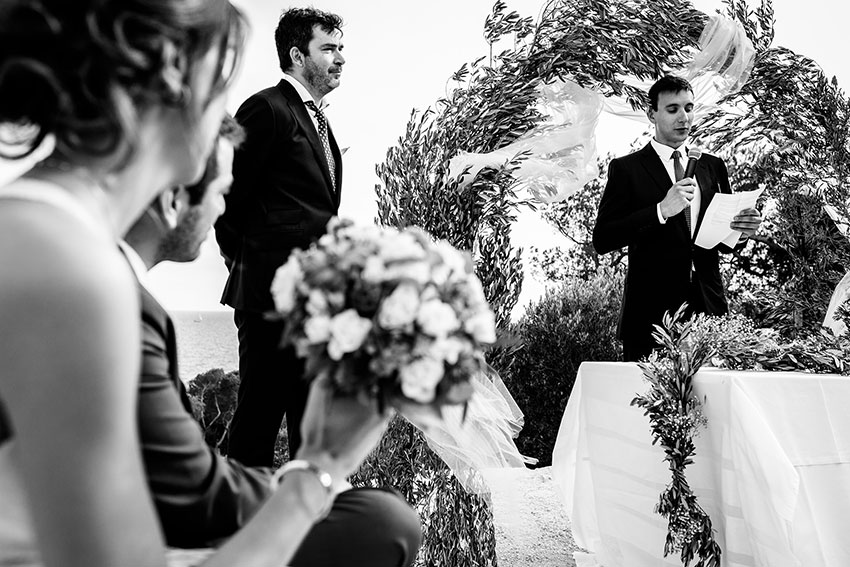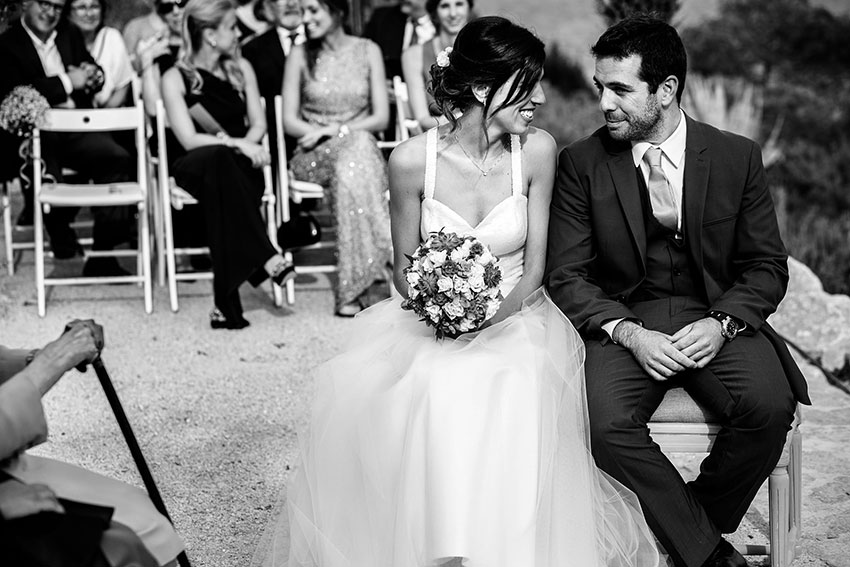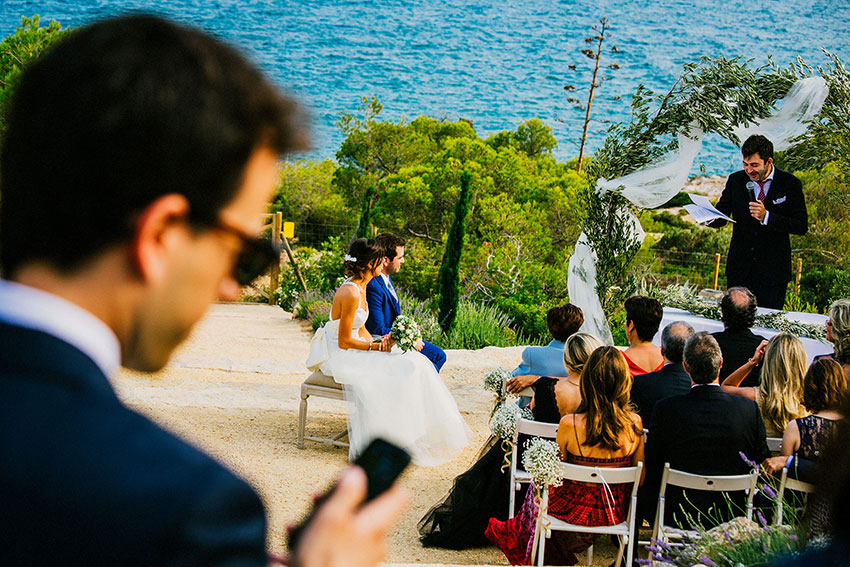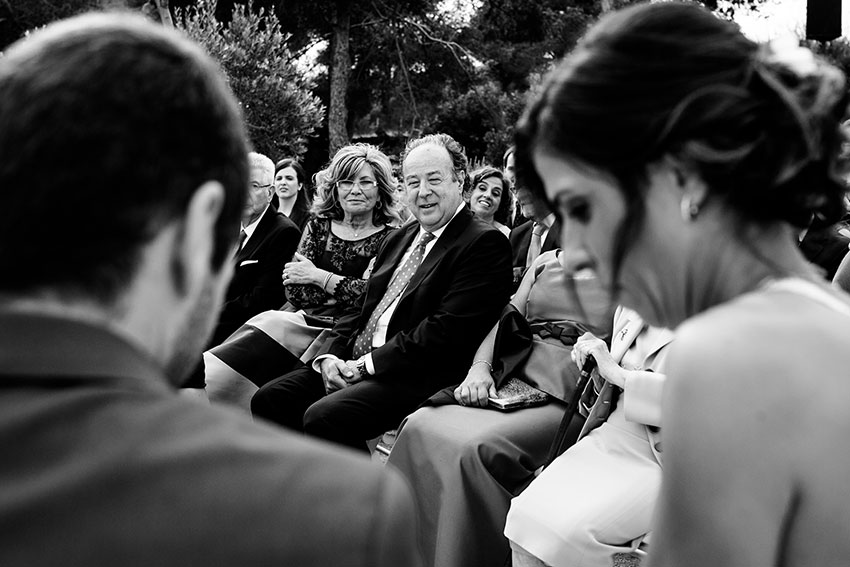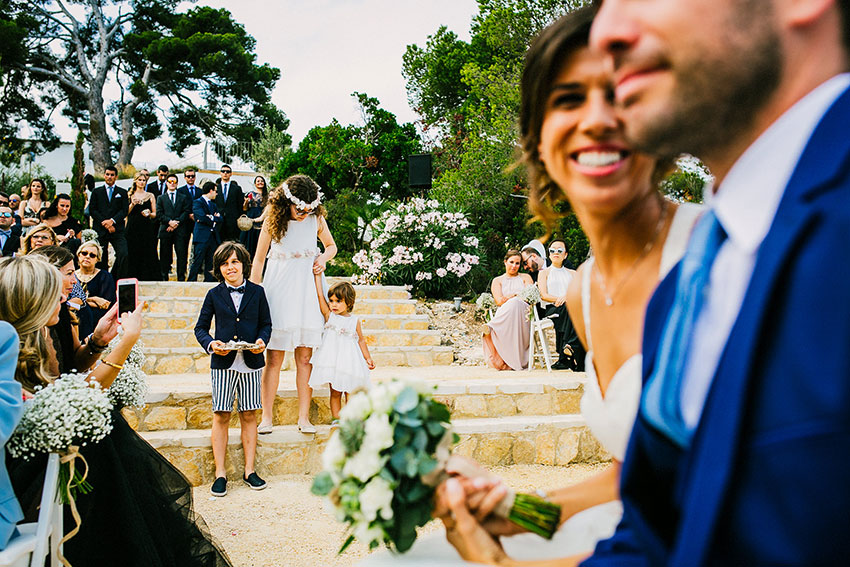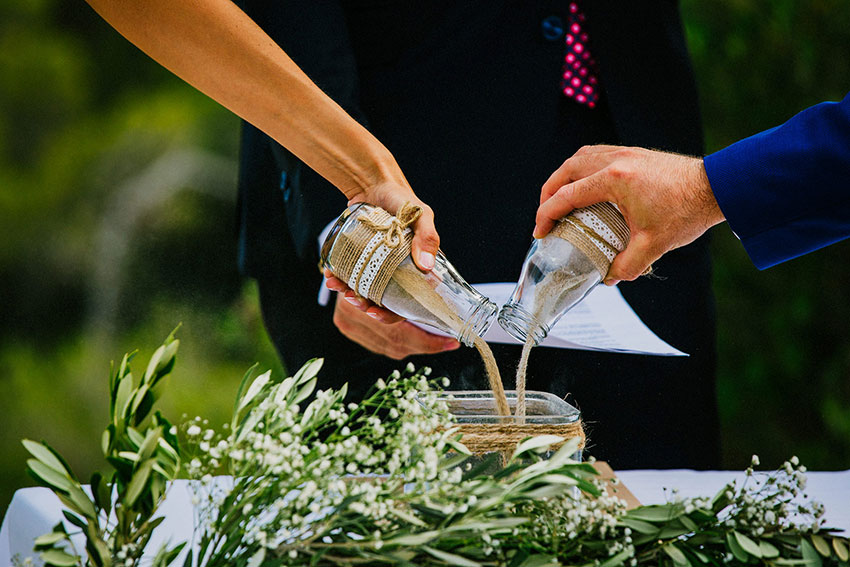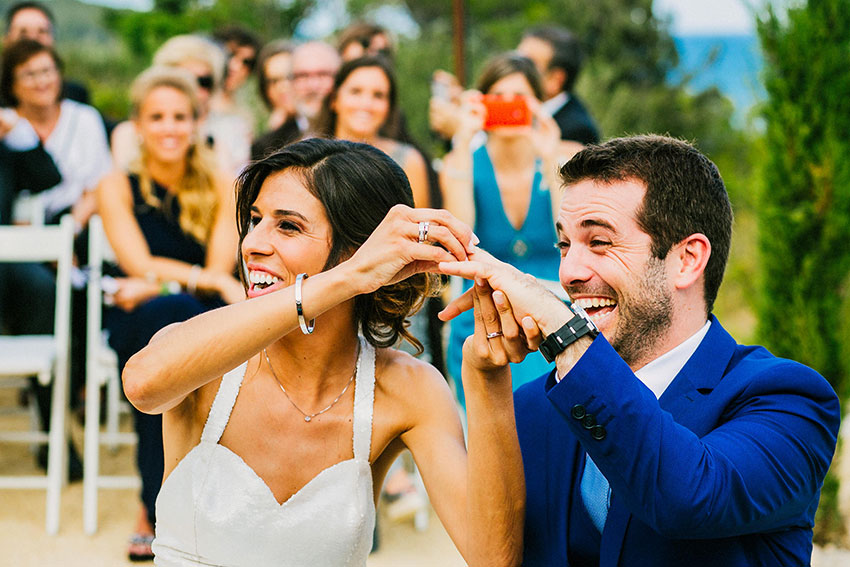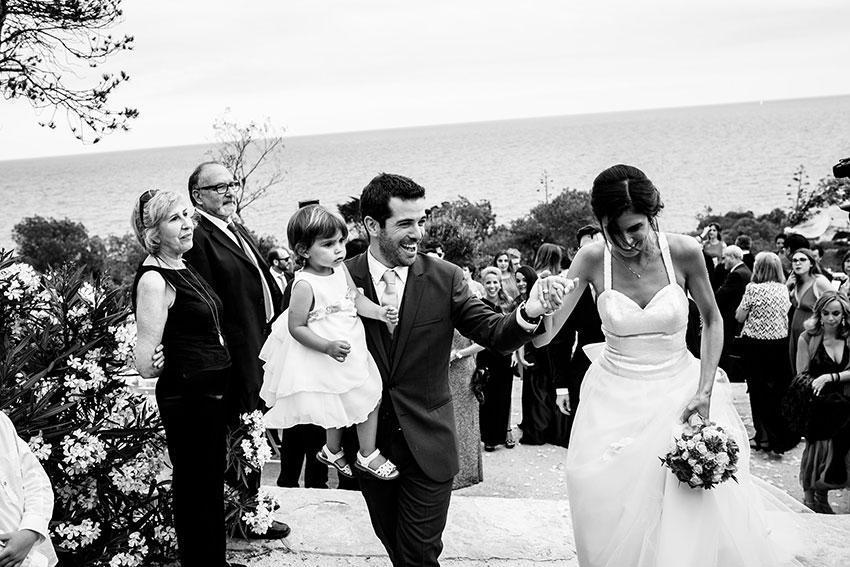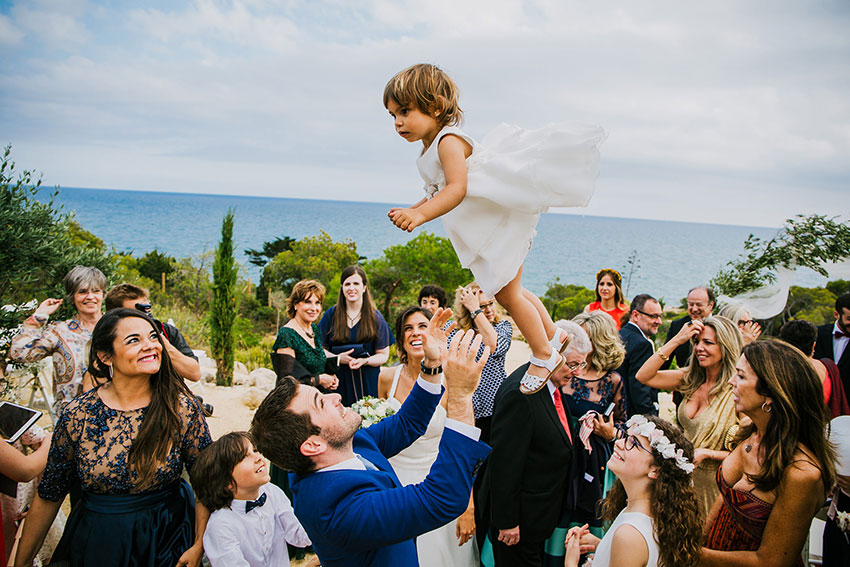 After the ceremony, the bride and groom posed for the wedding photos in this spectacular setting. The result, in the images below: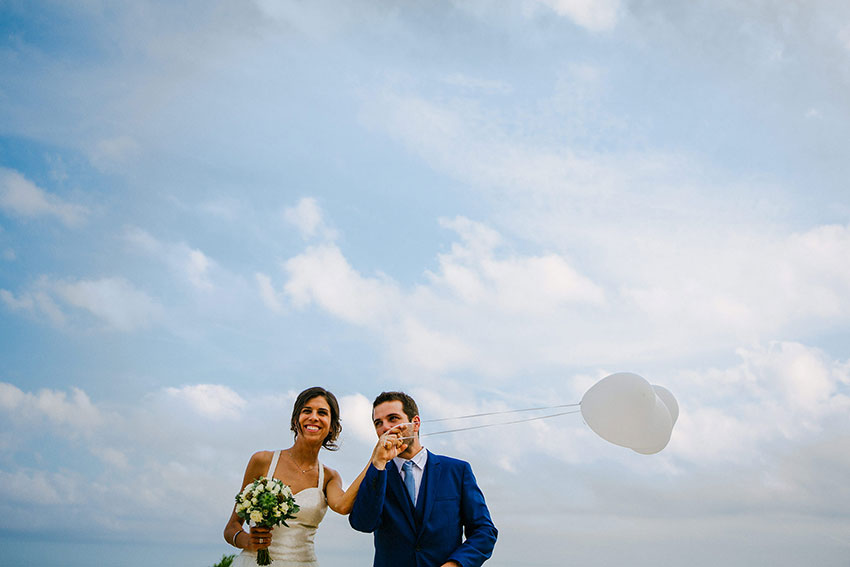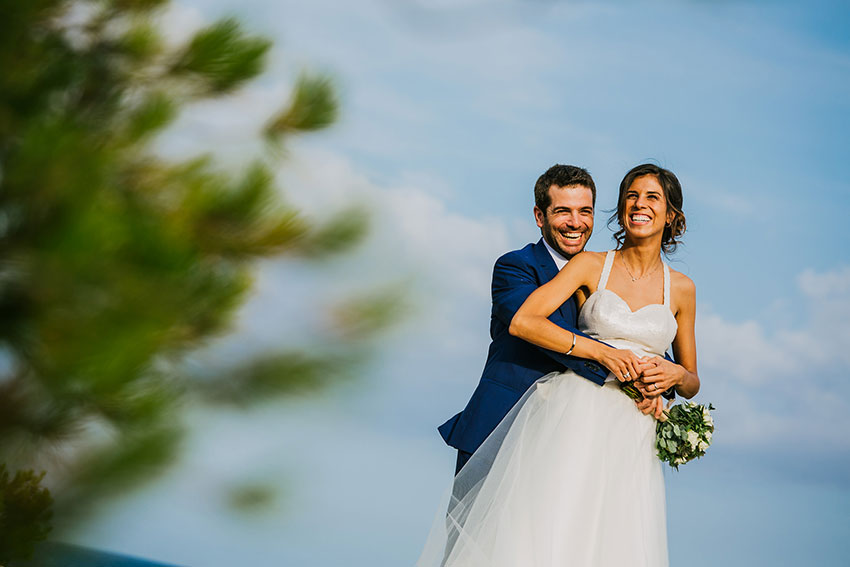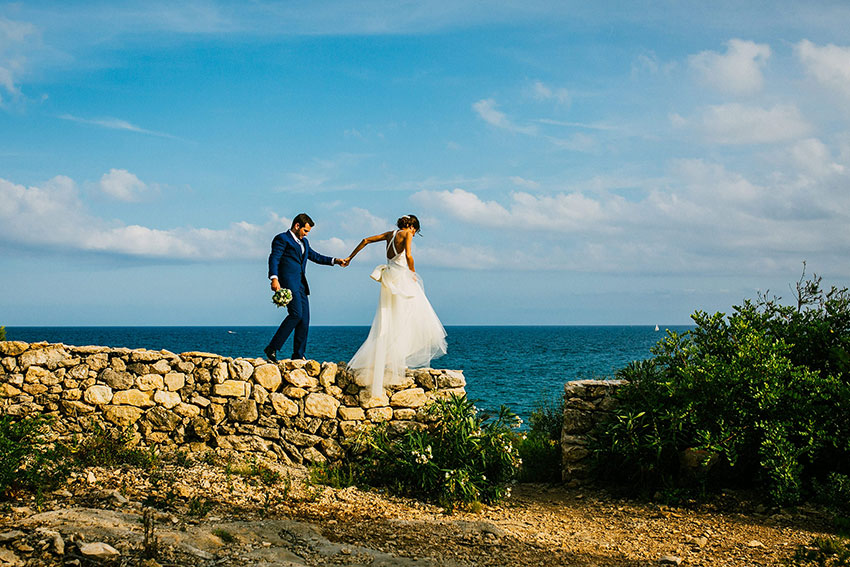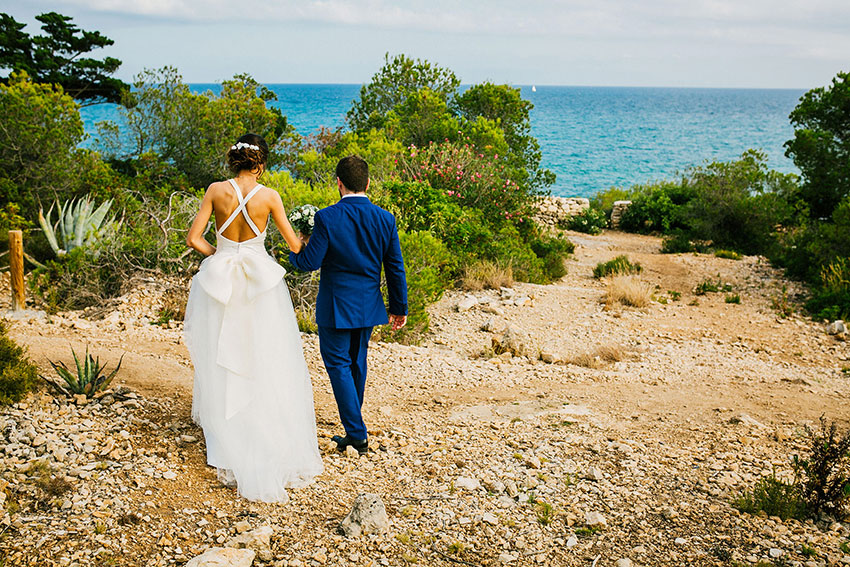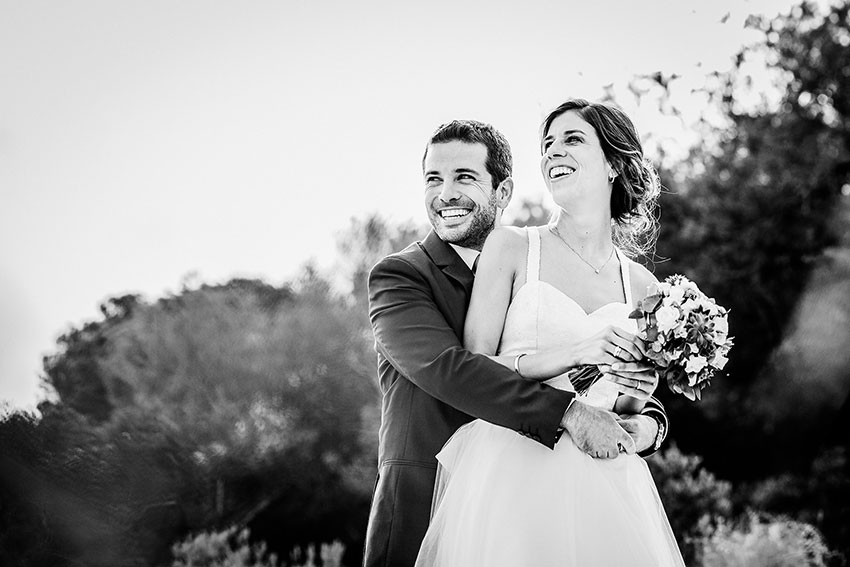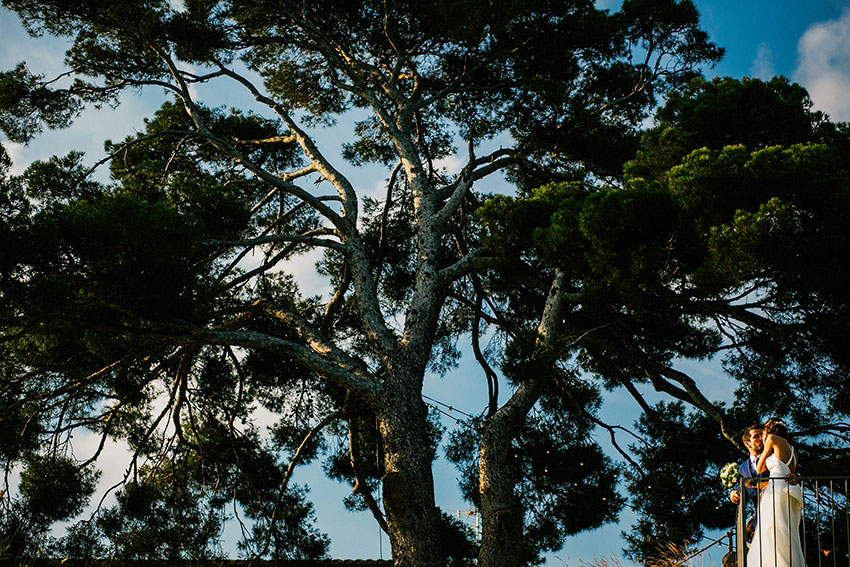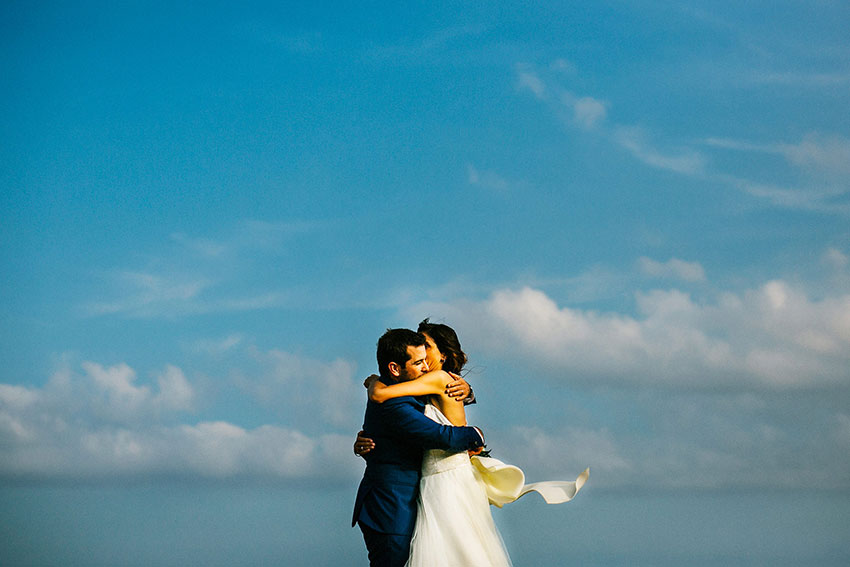 The guests could enjoy a cocktail and a banquet next to the pool of the house, a very special corner to celebrate a beautiful evening. The pool was decorated with beautiful flowers, and in each corner we could find the initials of the couple: the wooden ones, with lights as a centerpiece and even in the wedding cake.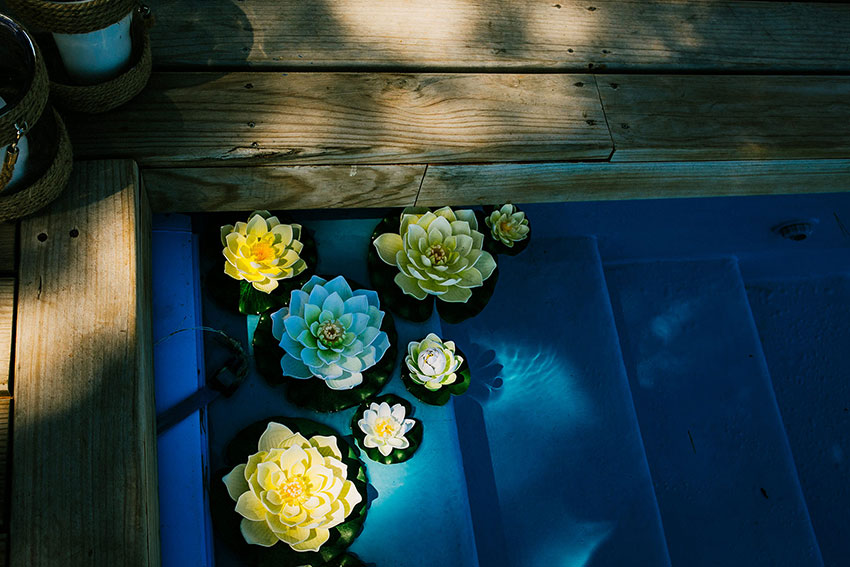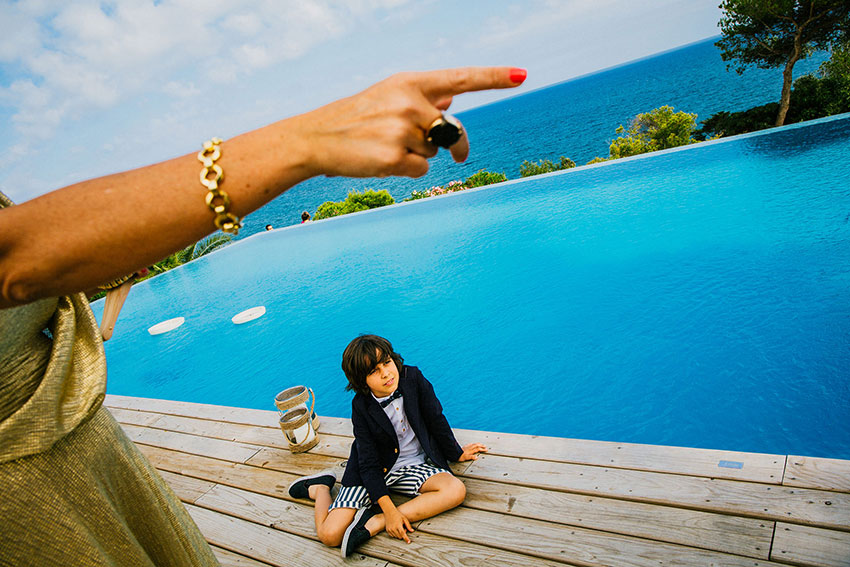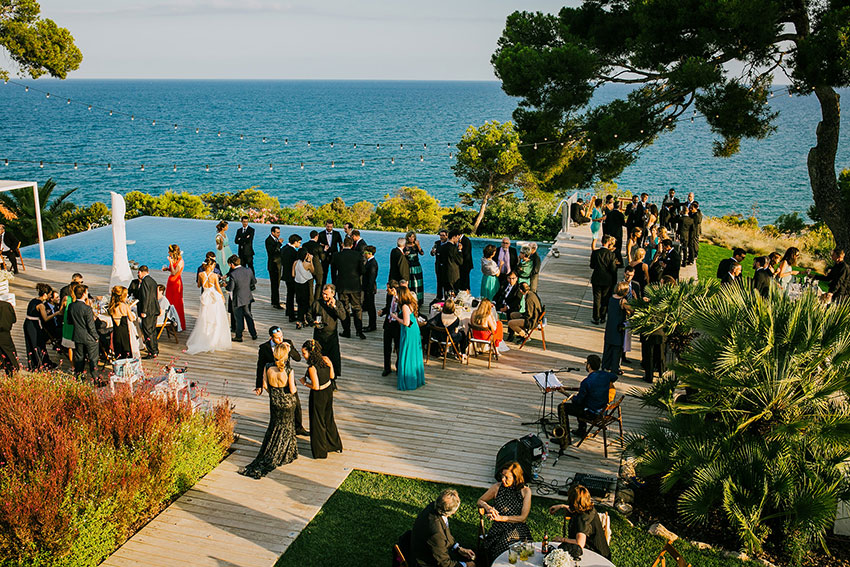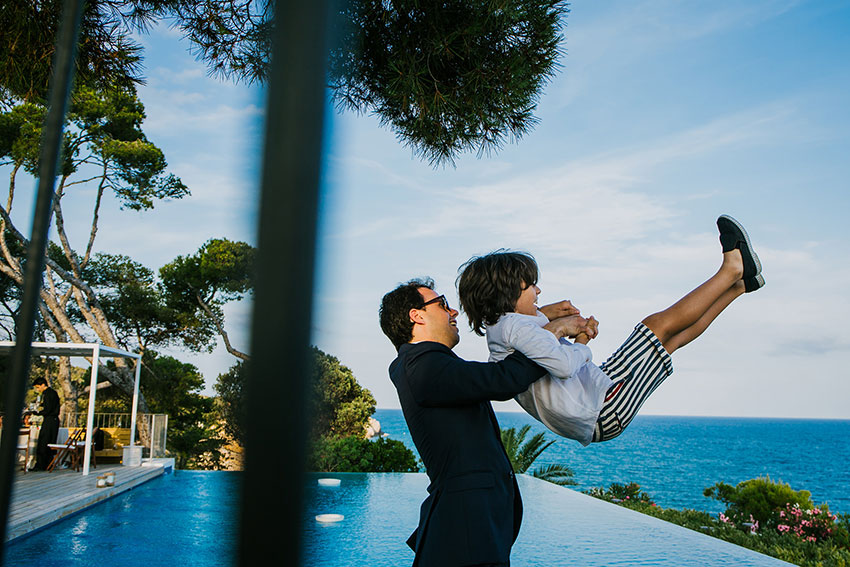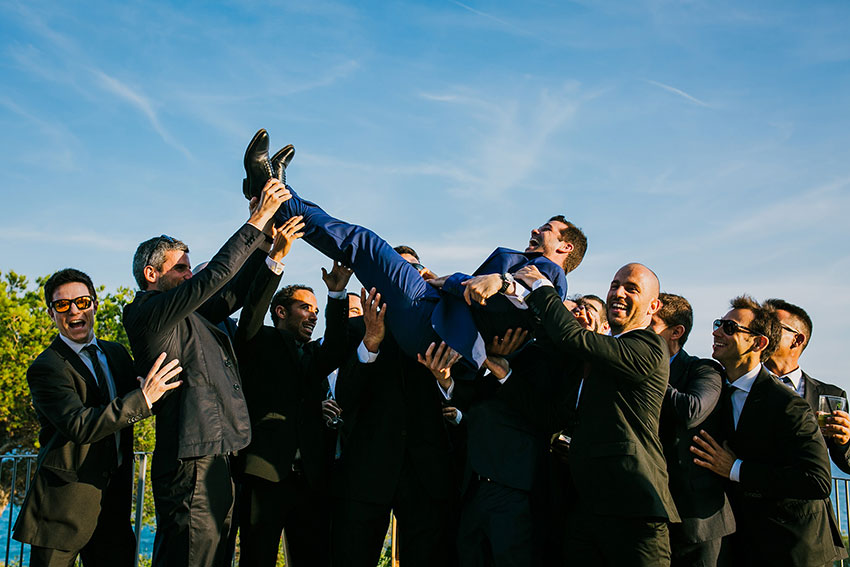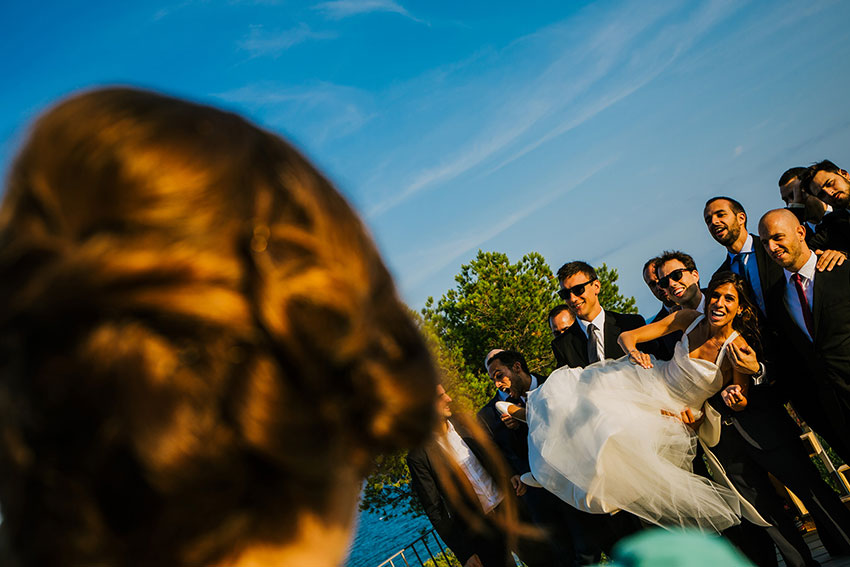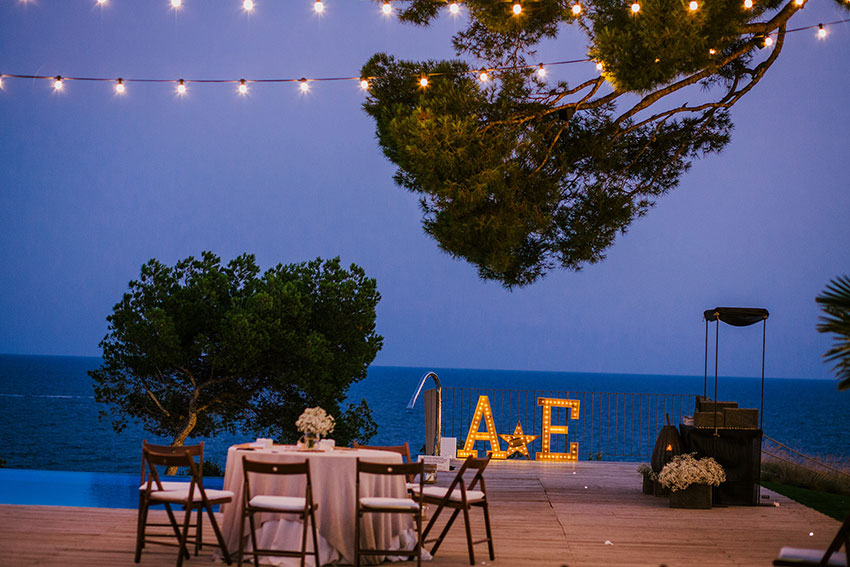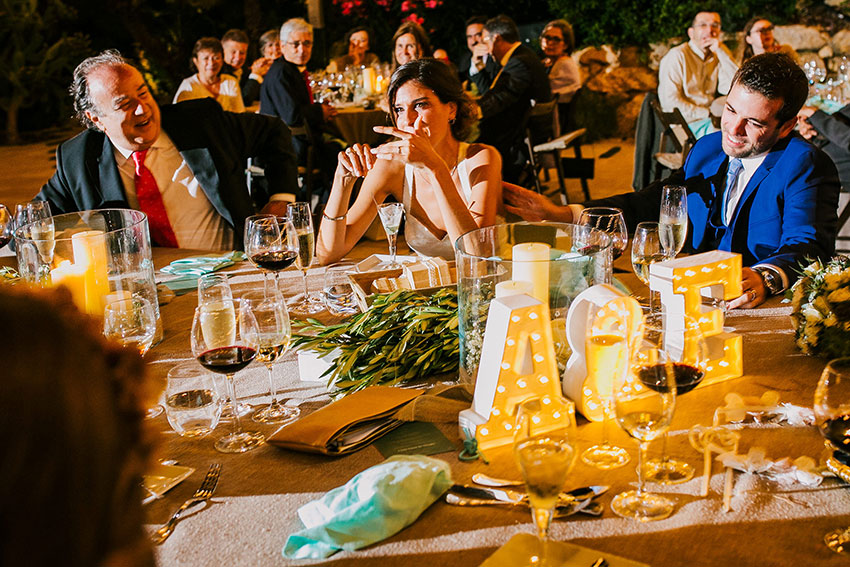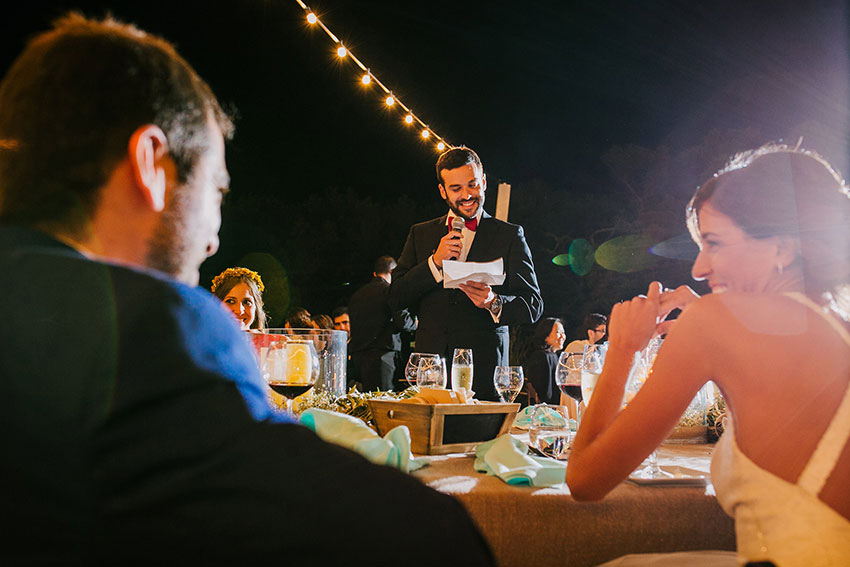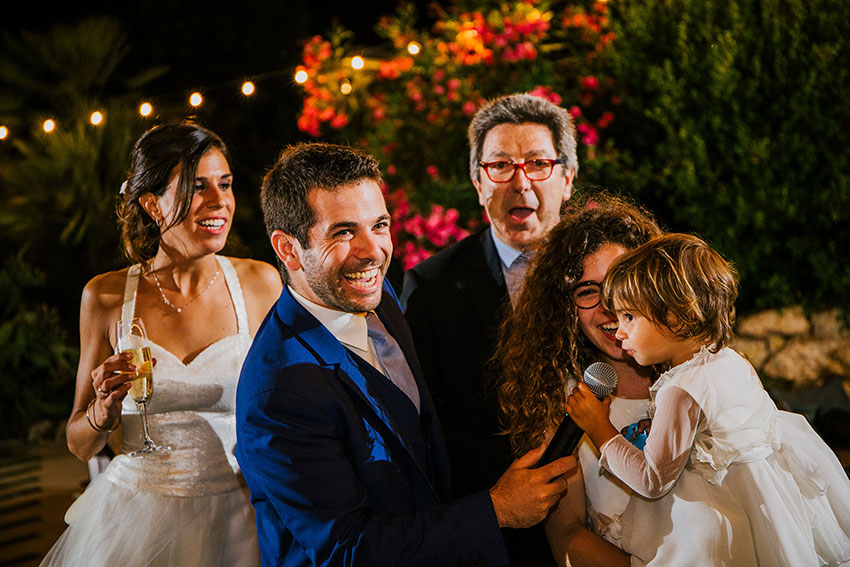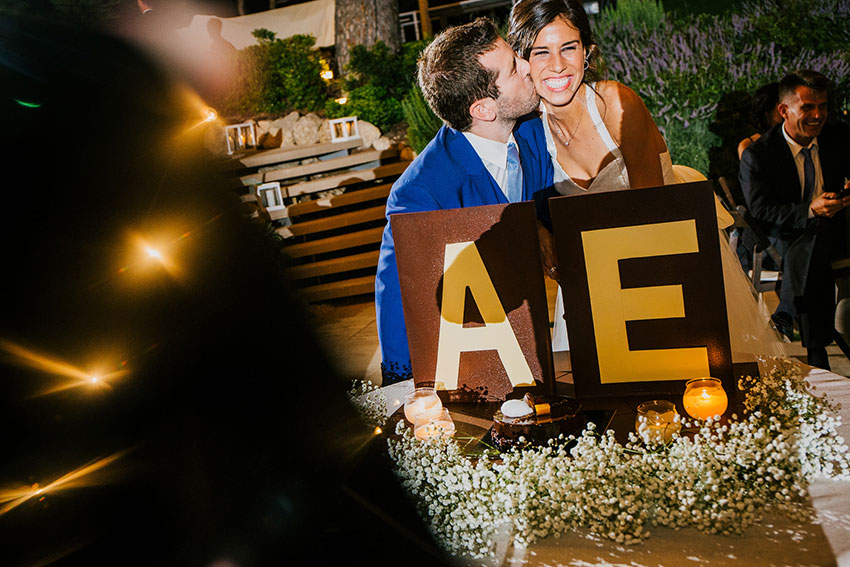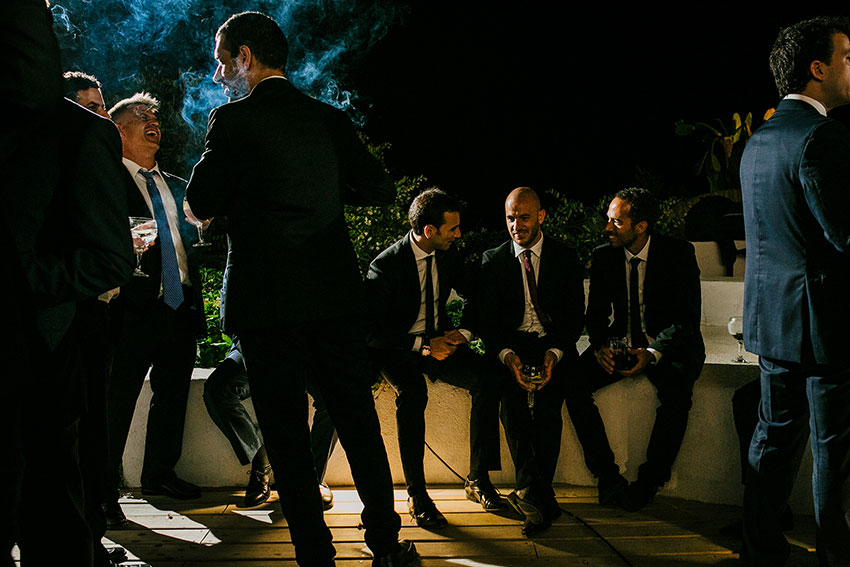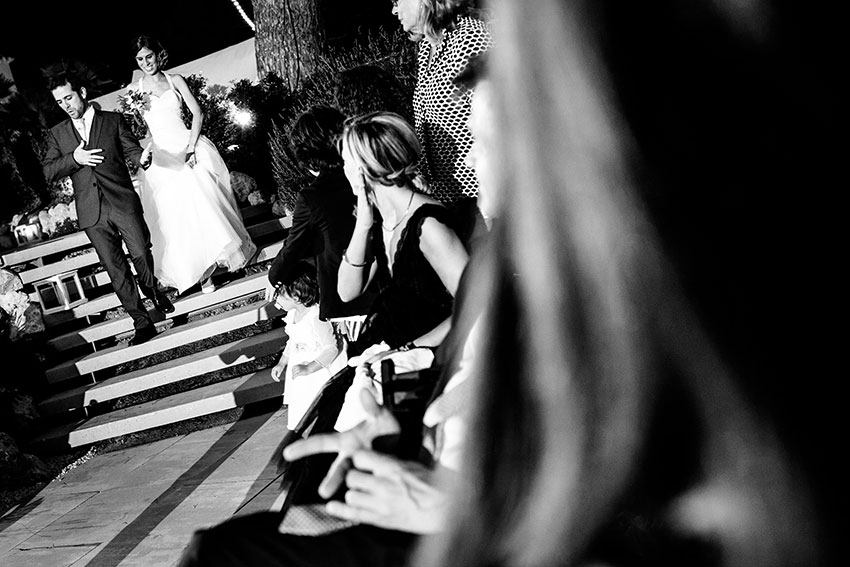 The perfect ending to this great day of Anna and Eduard was an emotional dance of the couple surrounded by their guests who accompanied them with flares. Everyone could enjoy an unforgettable party in this wedding in Masía Casa del Mar.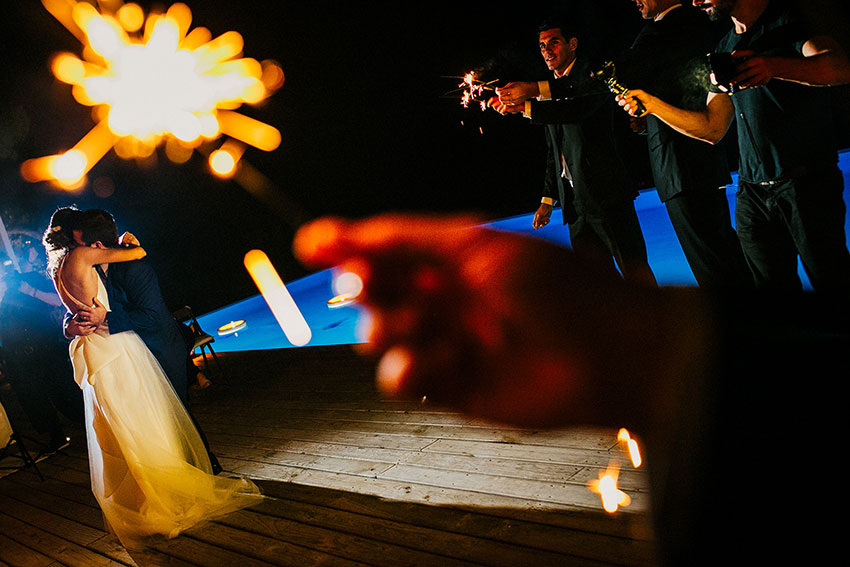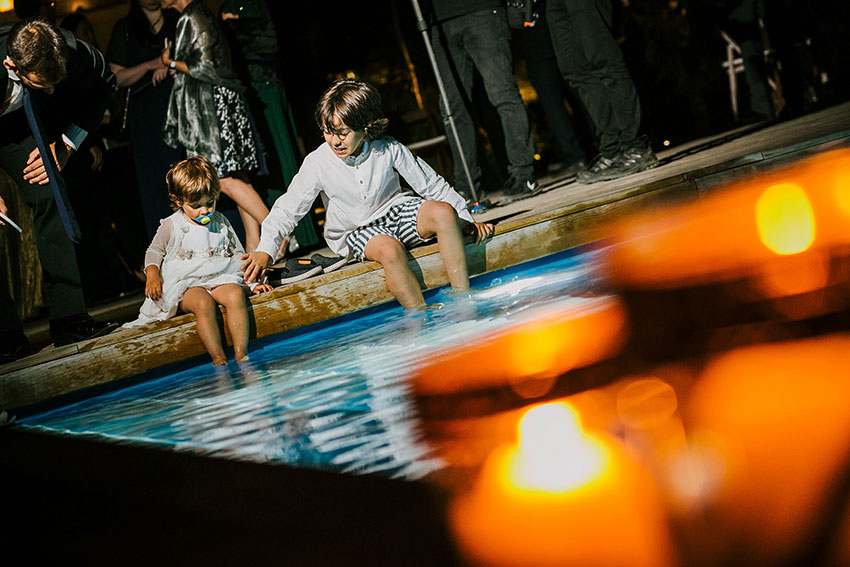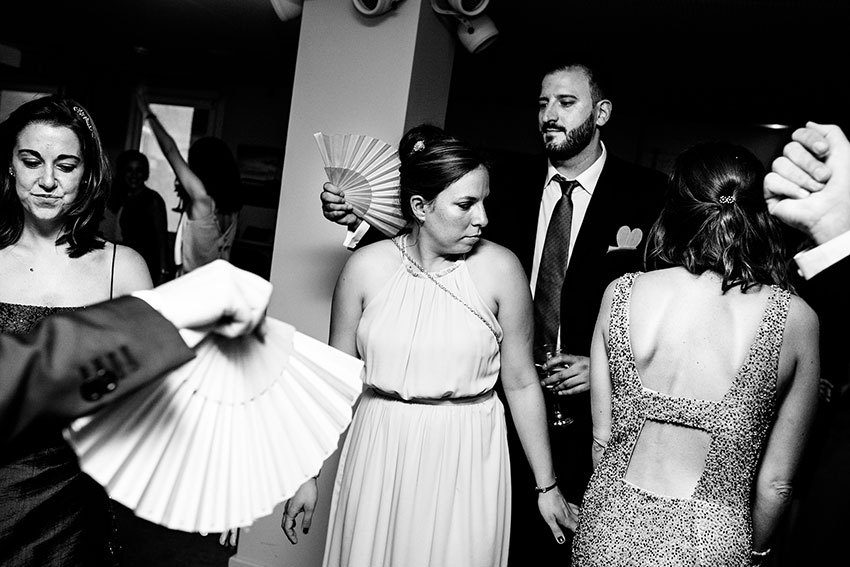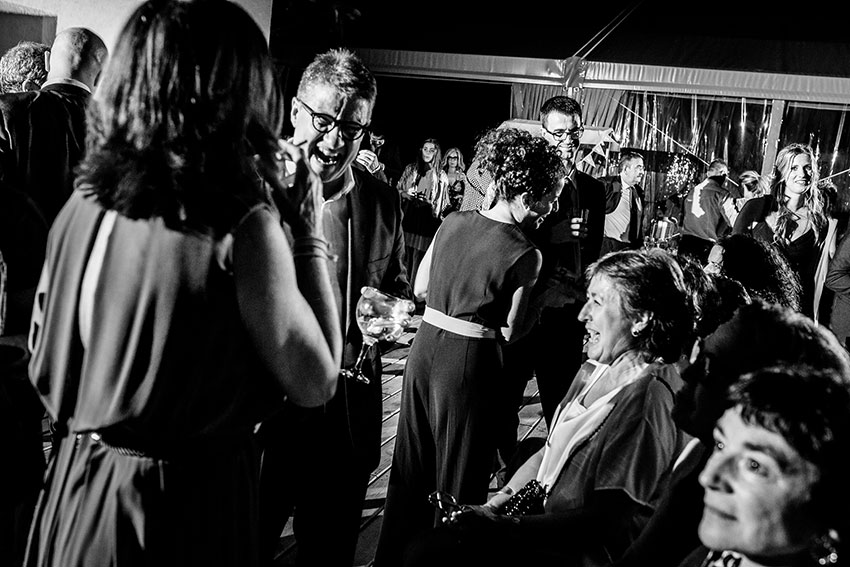 Credits
Couple: Anna y Eduard