When we work with venues as magical as this spectacular castle of the XIIIth century in Catalonia, our imagination has no limits and we succeed in having outcomes so wonderful, like this one, an exceptional project with great profesionnals.
This wedding in a castle was an elopement  that we organised with a romantic style, in complete harmony with the architecture and spaces of the castle. Angelina wore a magnificent dress, sleeveless with a V neckline, with brilliants and lace that orned the body and part of the tulle skirt, which gave the look a stunning movement.  As for the hairstyle, a low side ponytail that suited her perfectly, completed by a natural make up that highlighted her features. What was the most noticeable was her big bouquet, composed of lots of green and white and burgundy flowers.
The ceremony took place in one of the most magical space of the castle, with high ceilings and woden beams. There was the iron altar adorned with lots of green and candles lit on the floor, which gave a lovely atmosphere to the space. There waited patient Sergei, dressed in a blue suit with a subtle print of paterns and a dark tie.
Since they were celebrating their wedding in a castle surrounded by nature, the couple was able to have an outside shooting, with the splendid rock building by their sides. This is the result !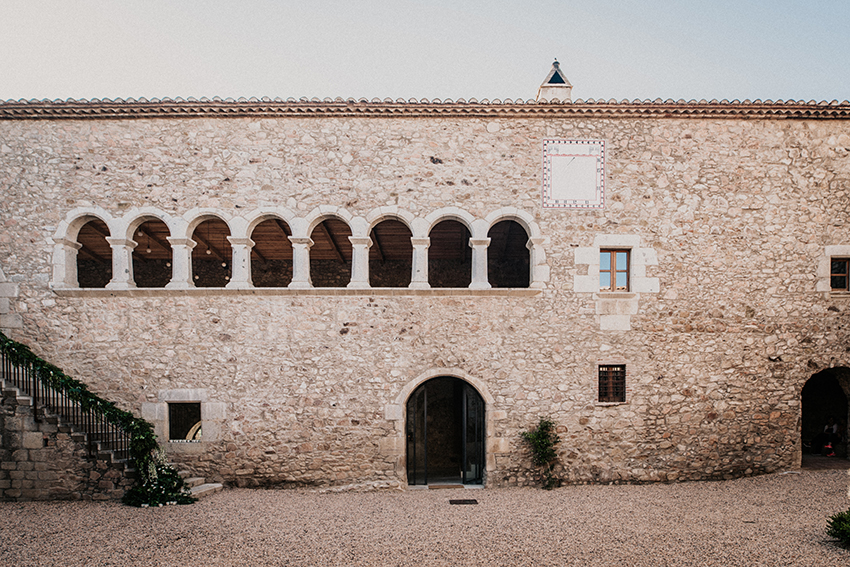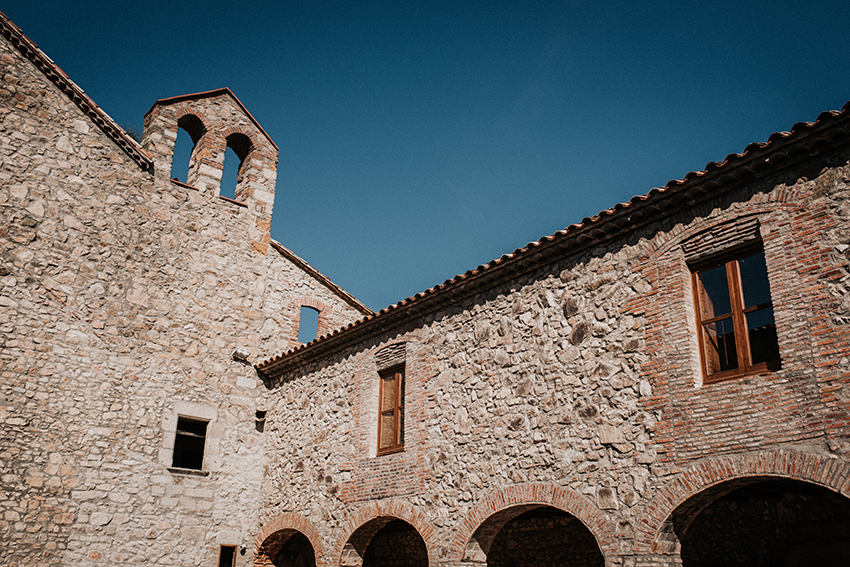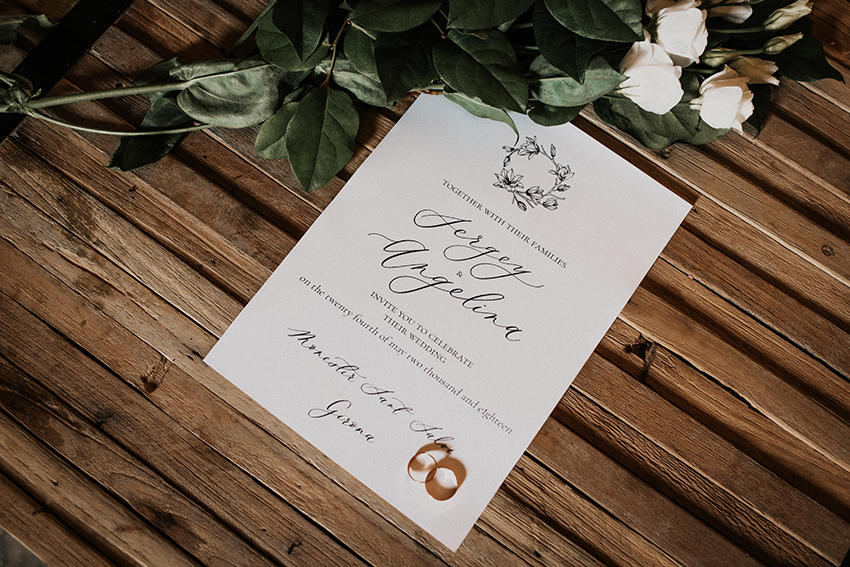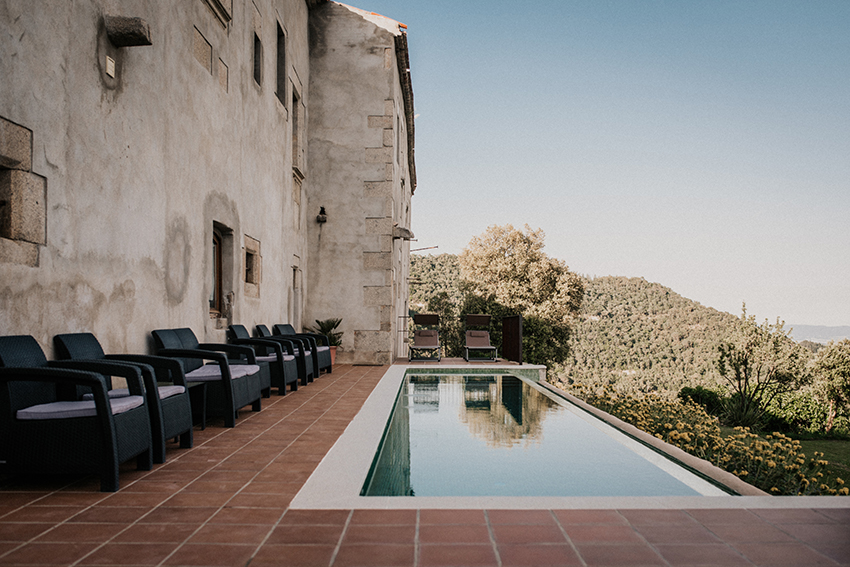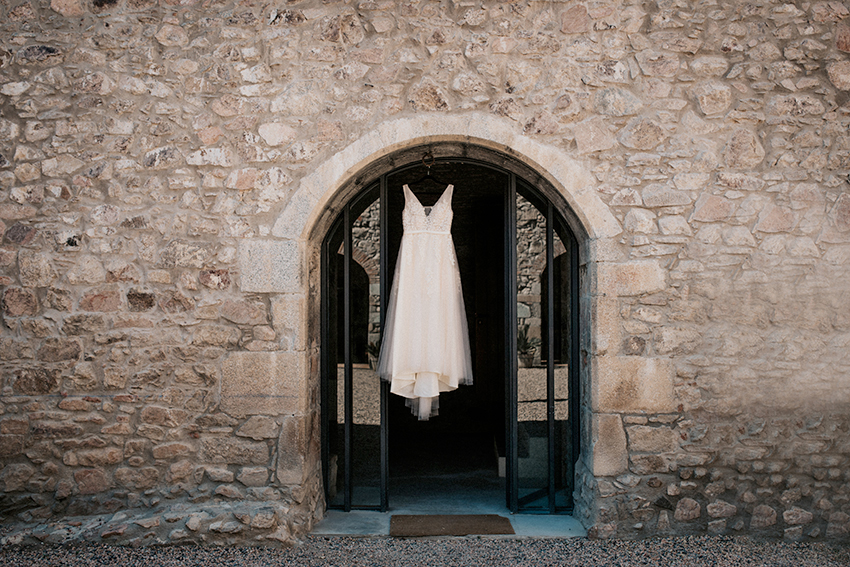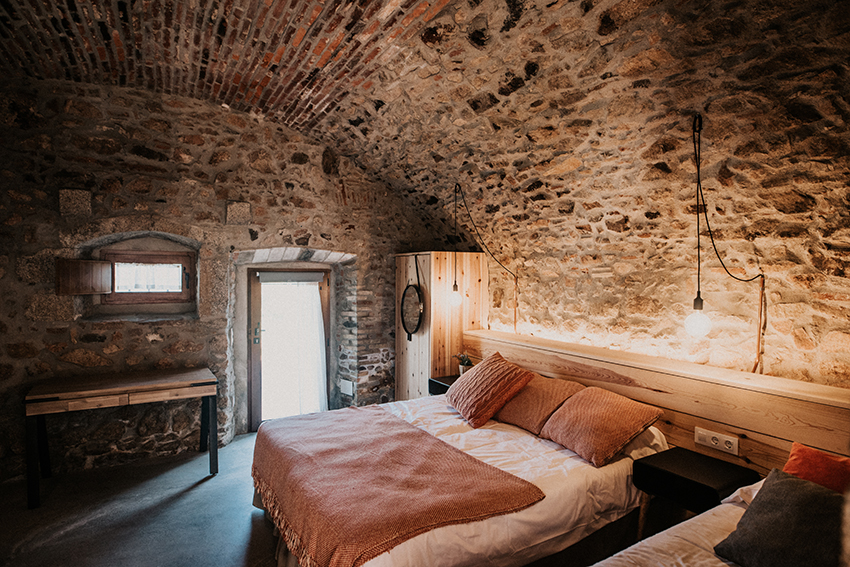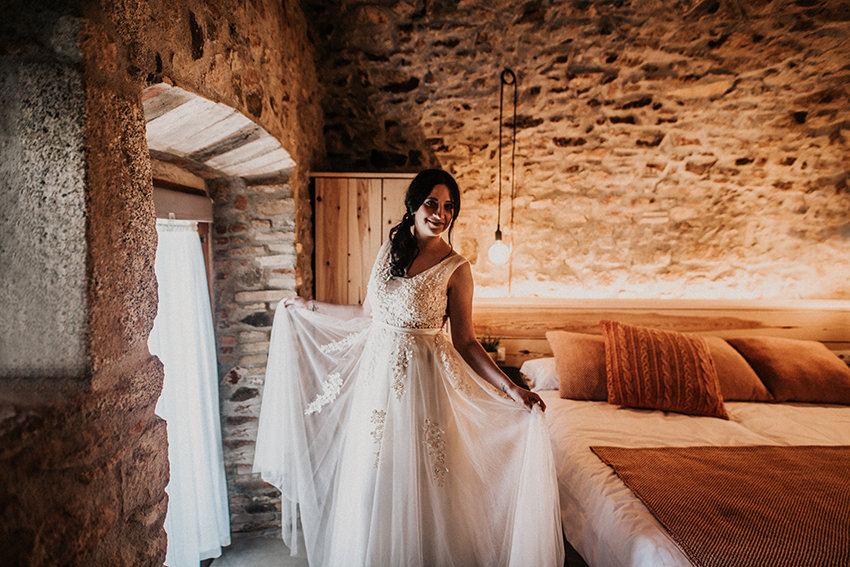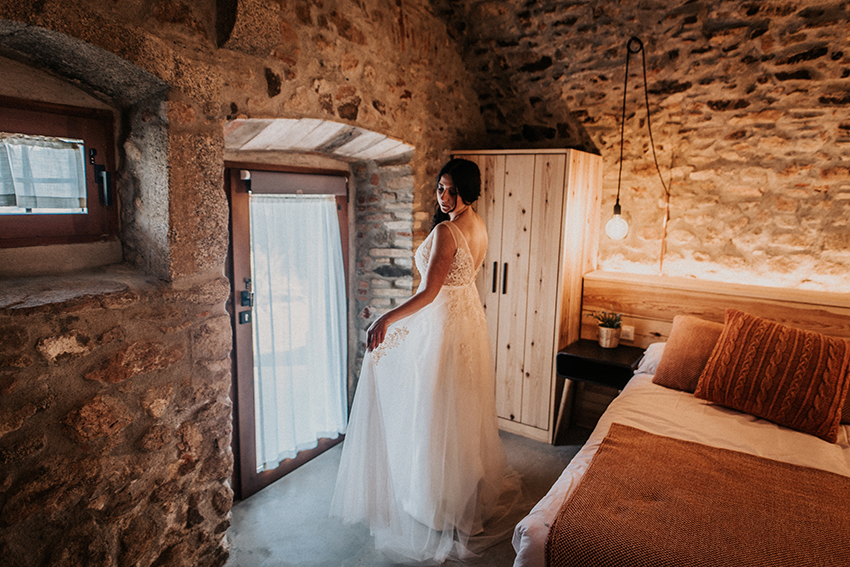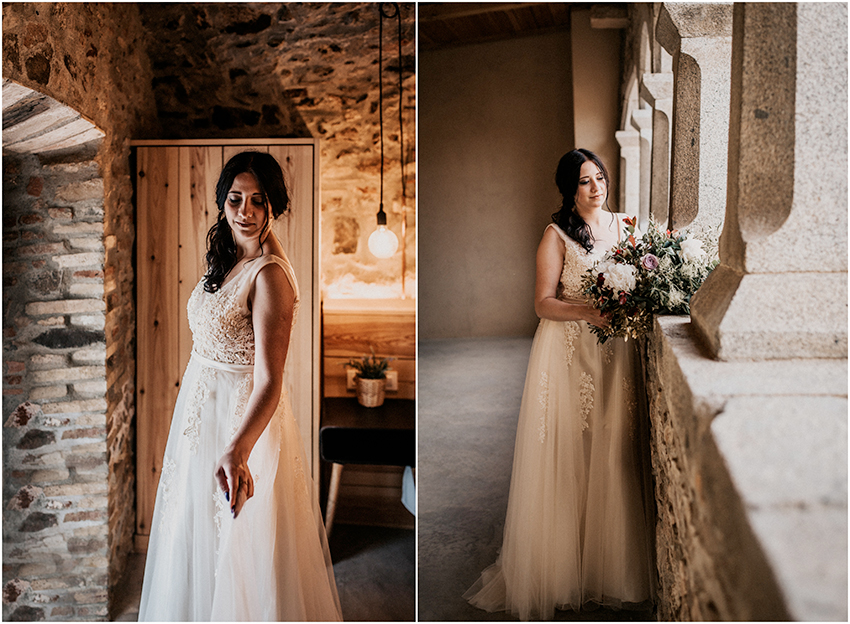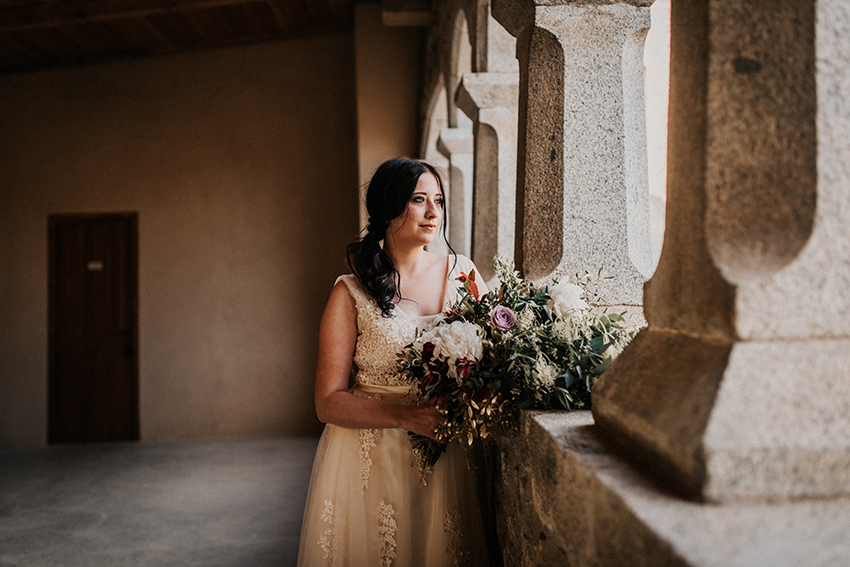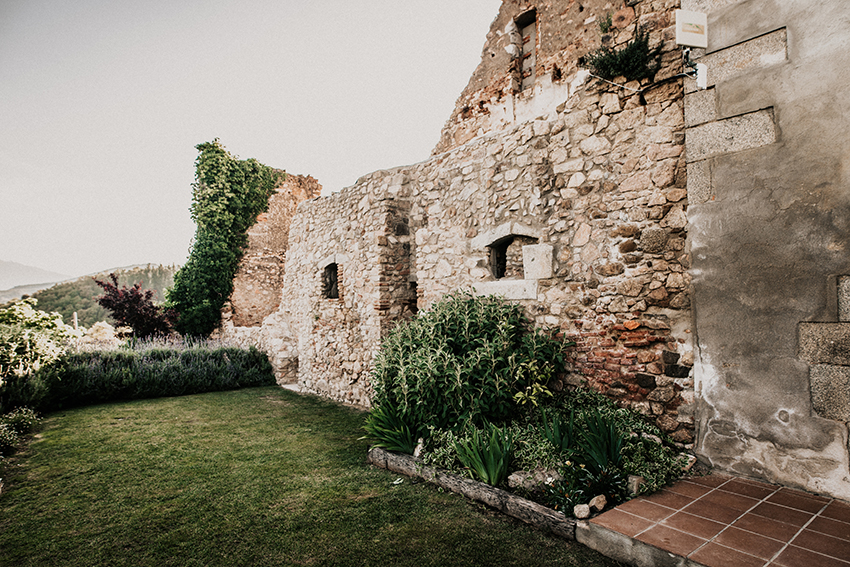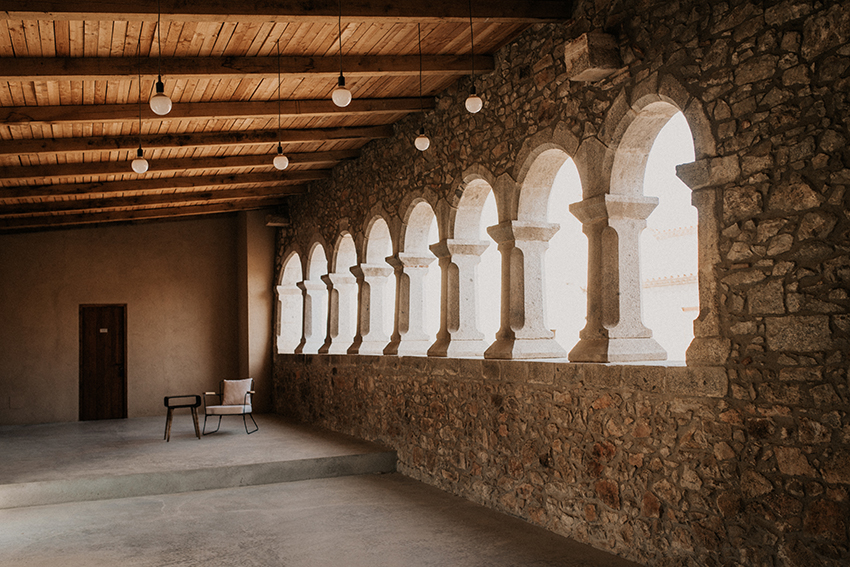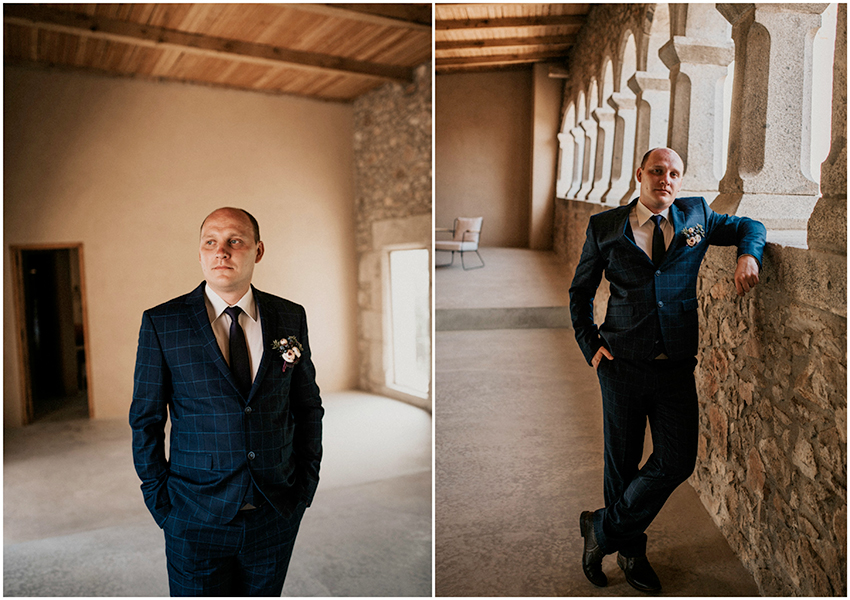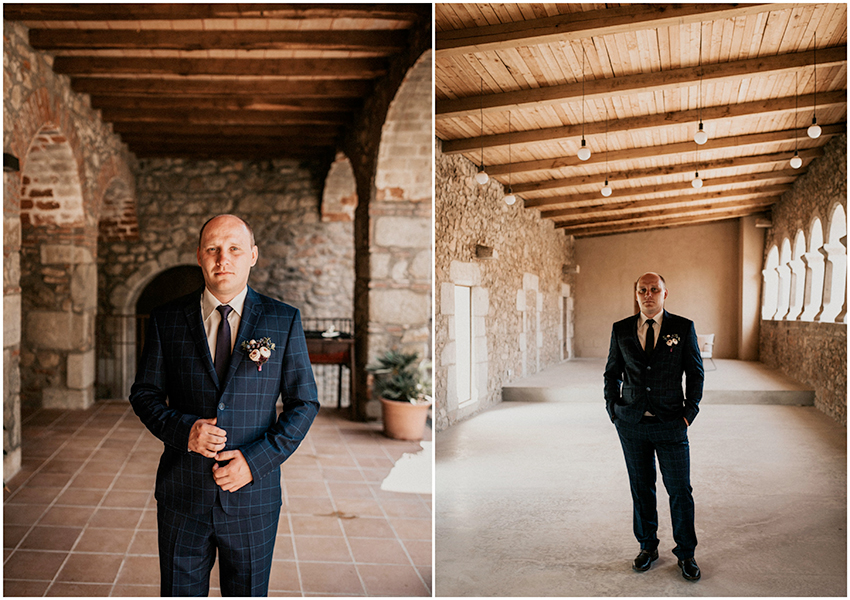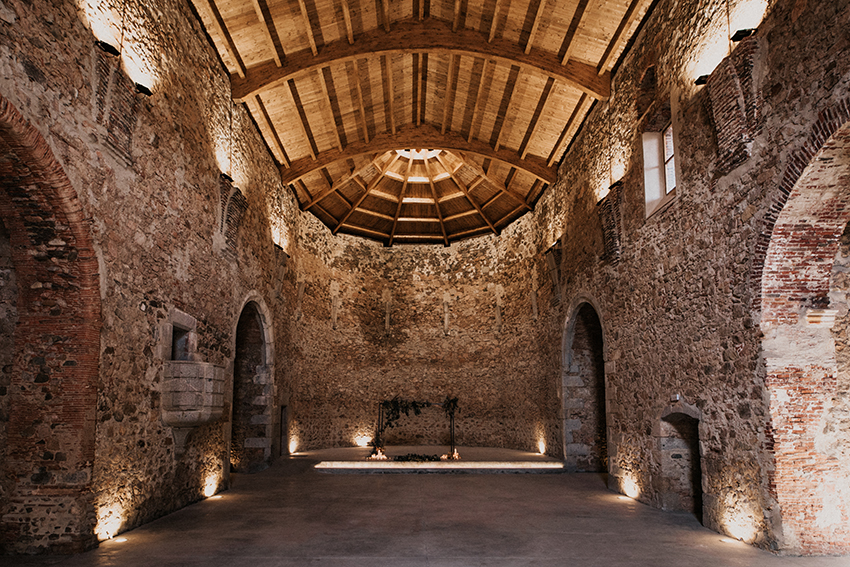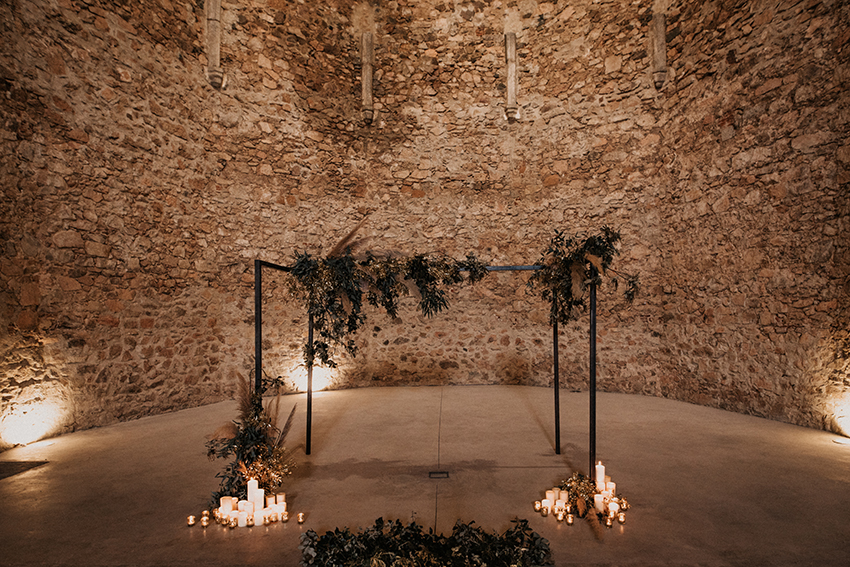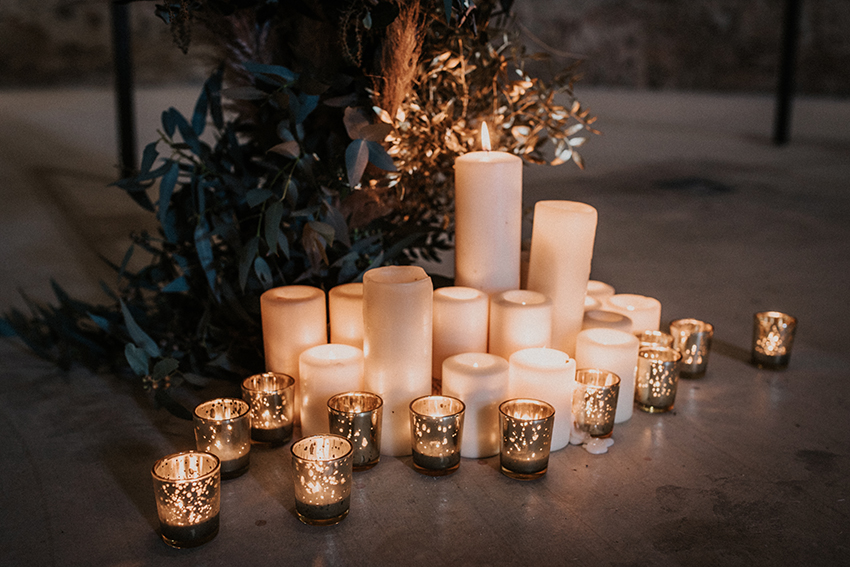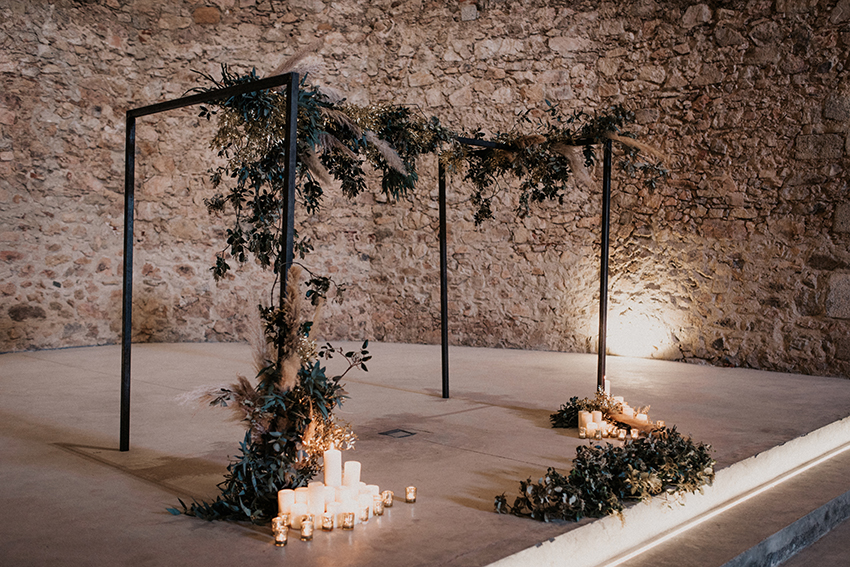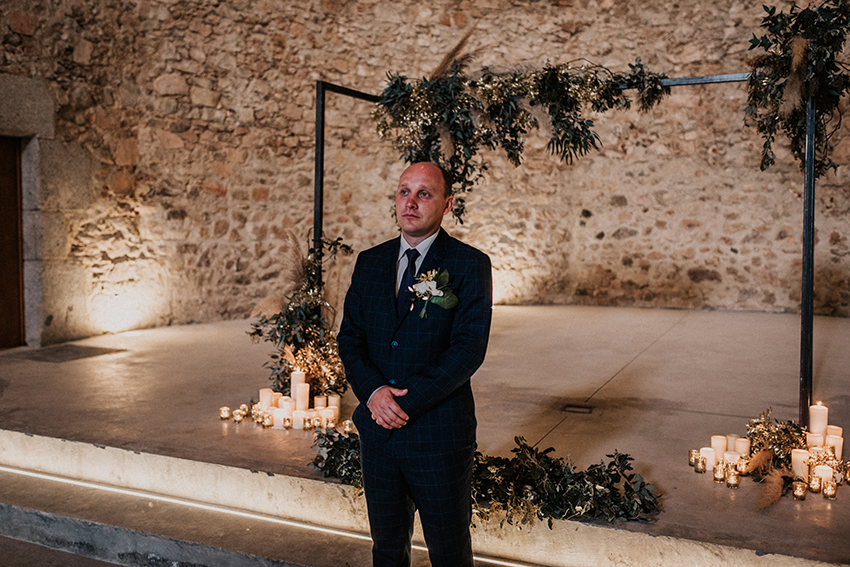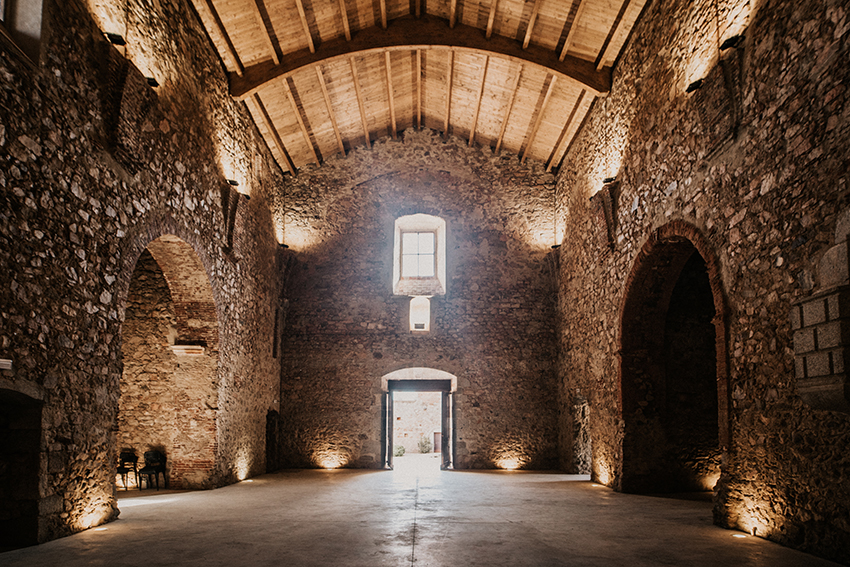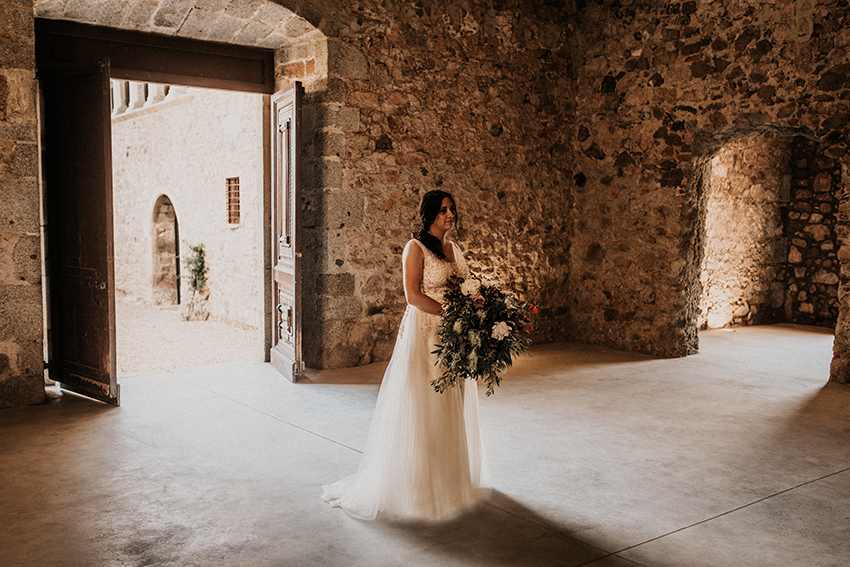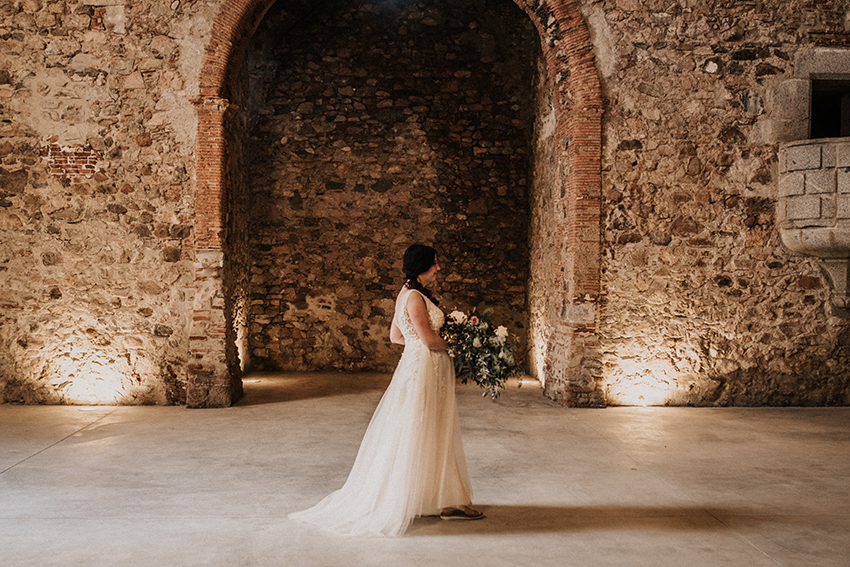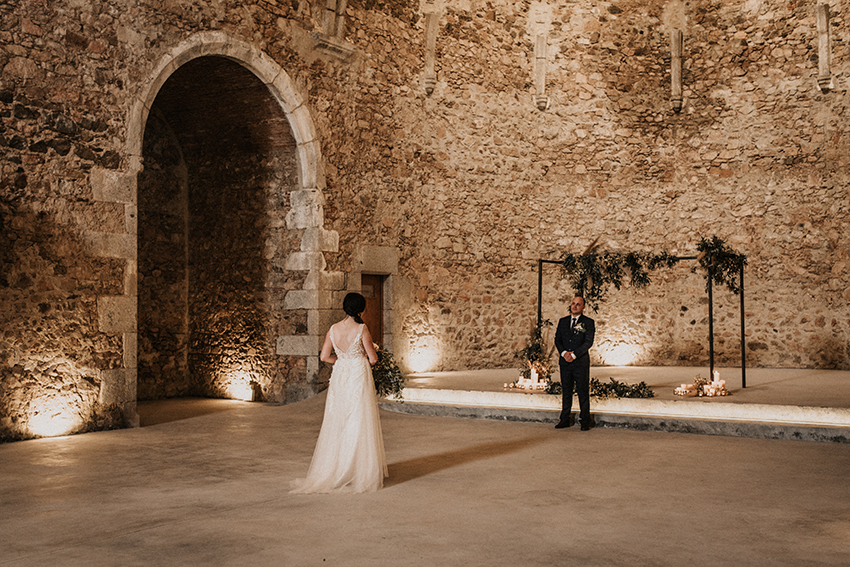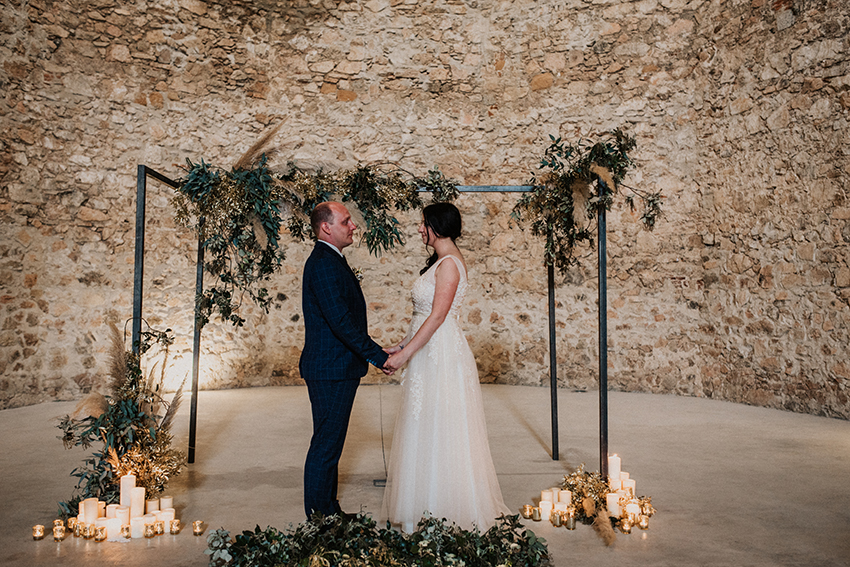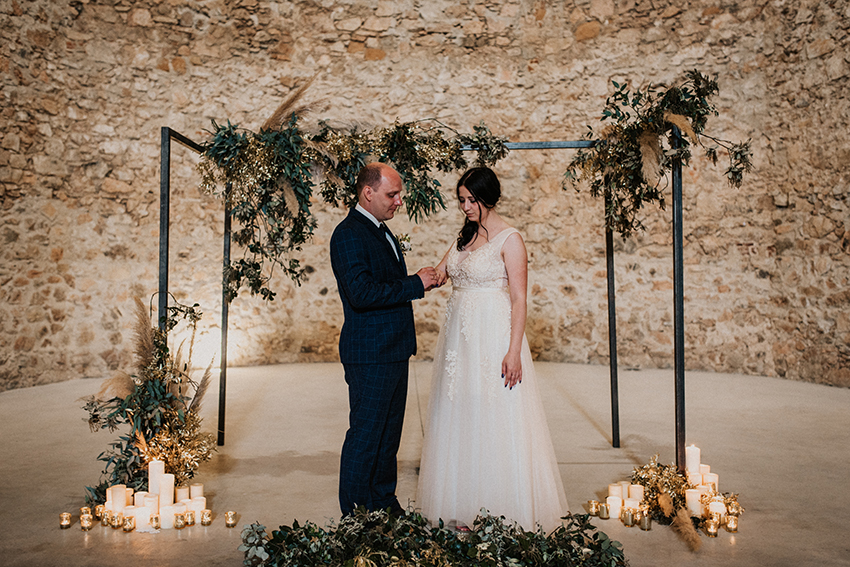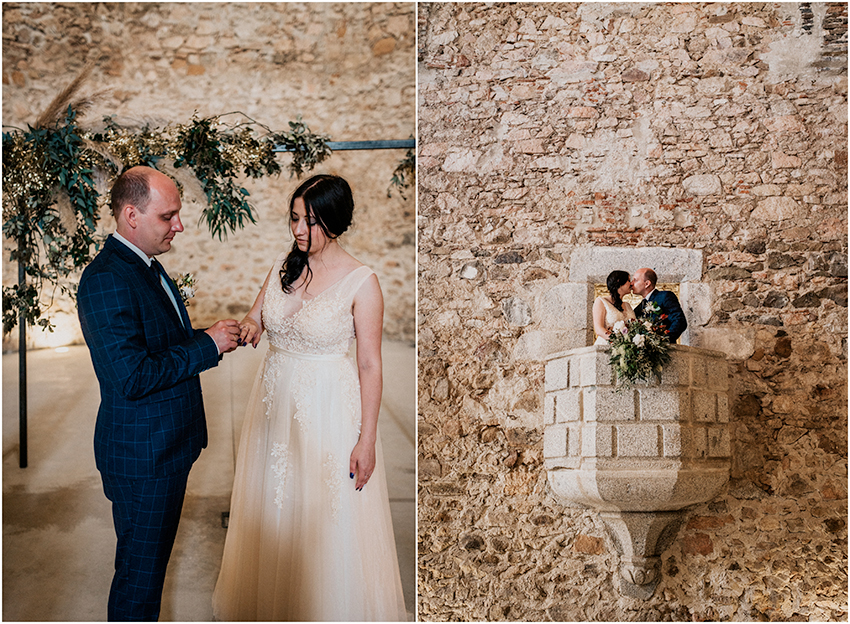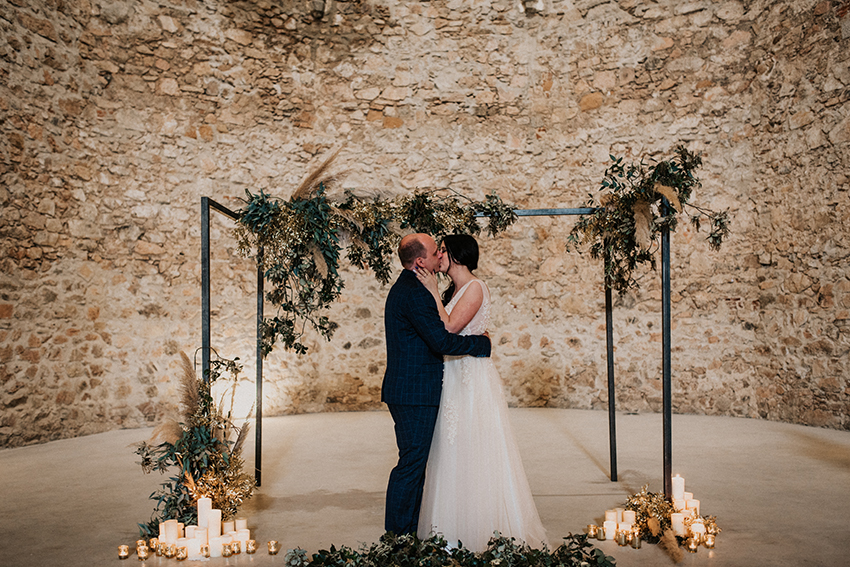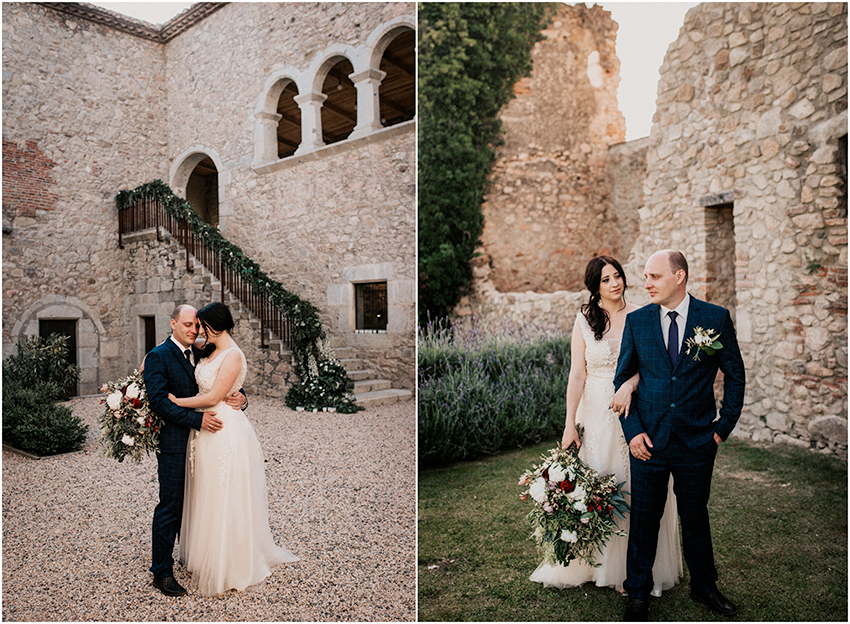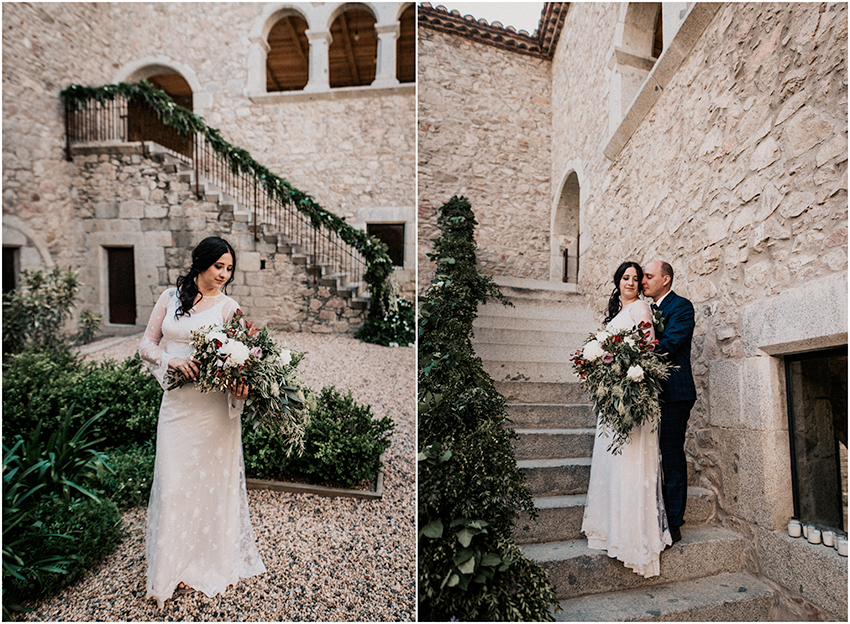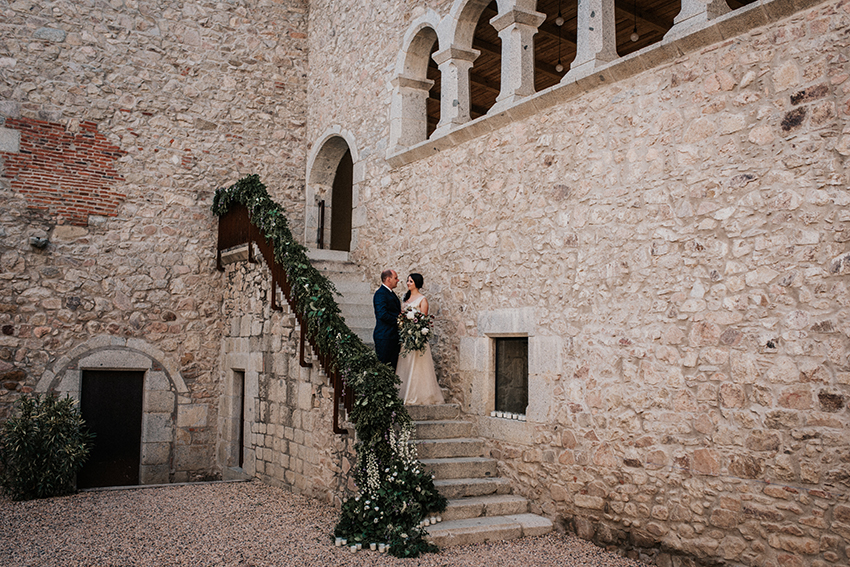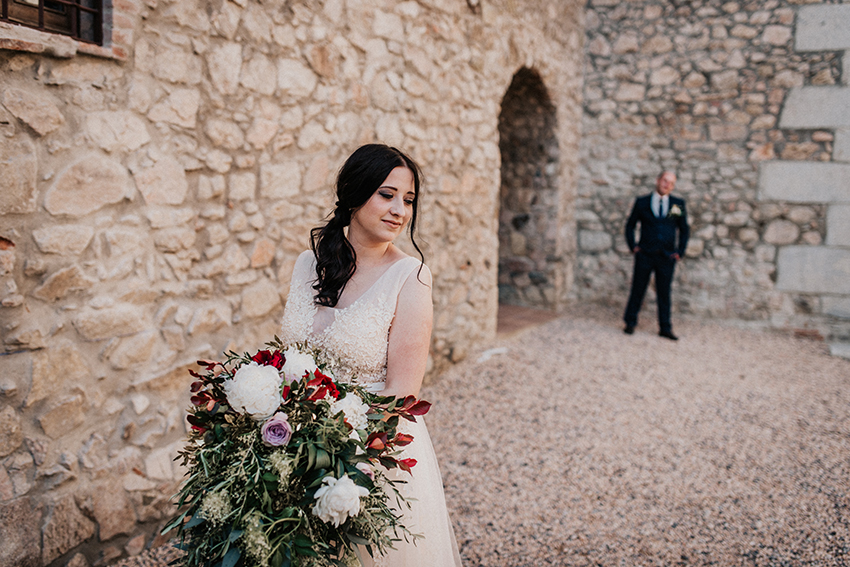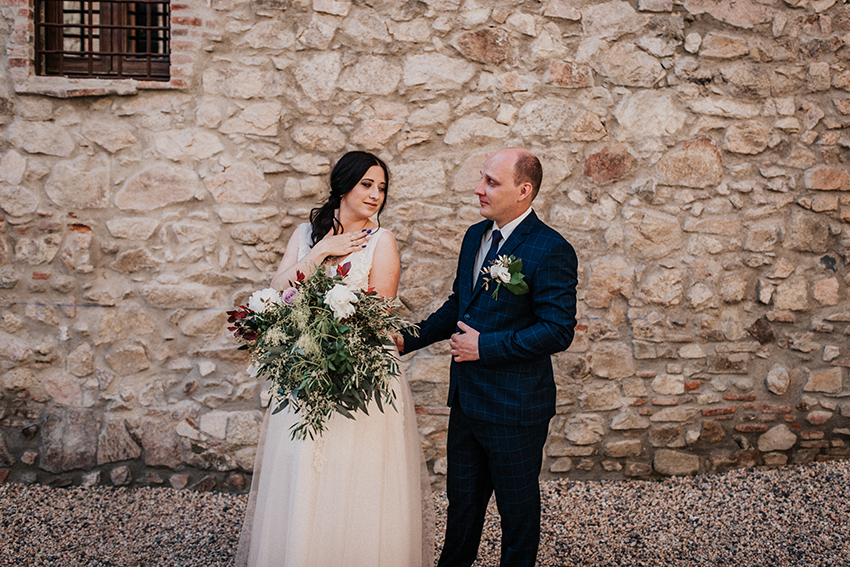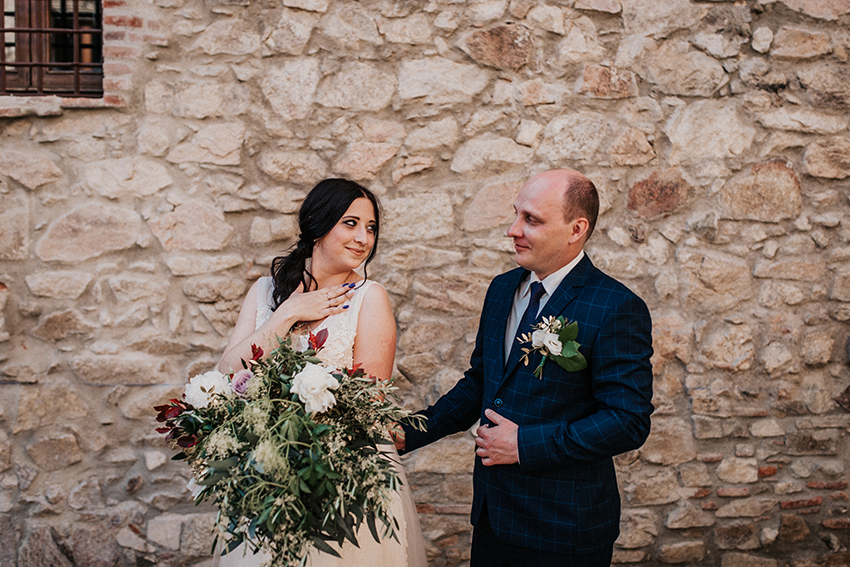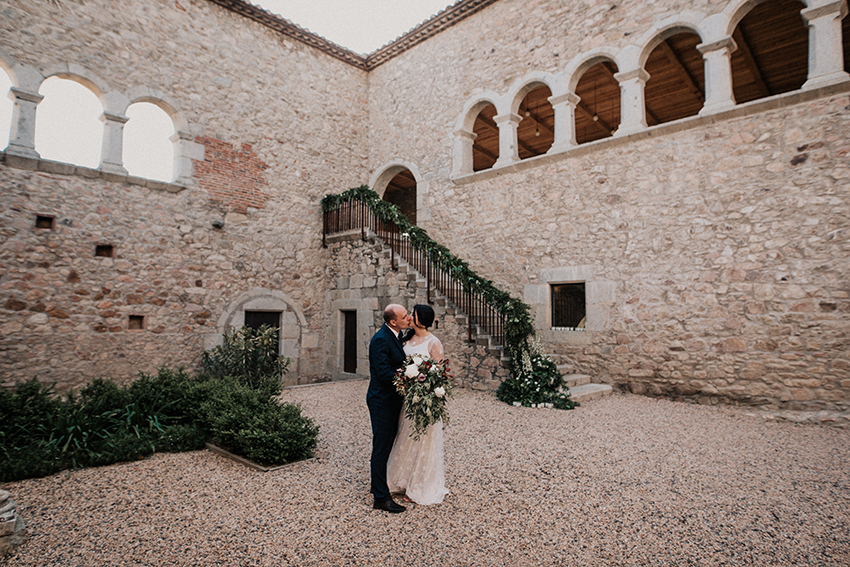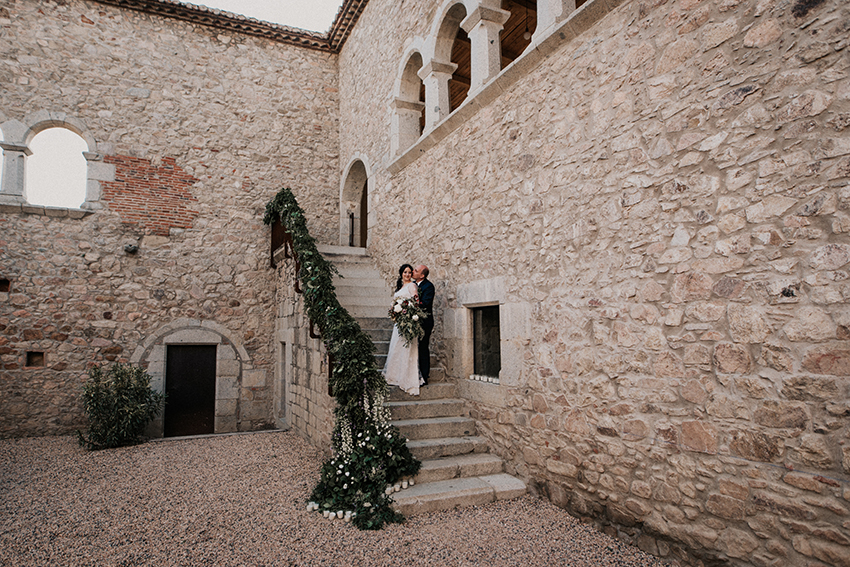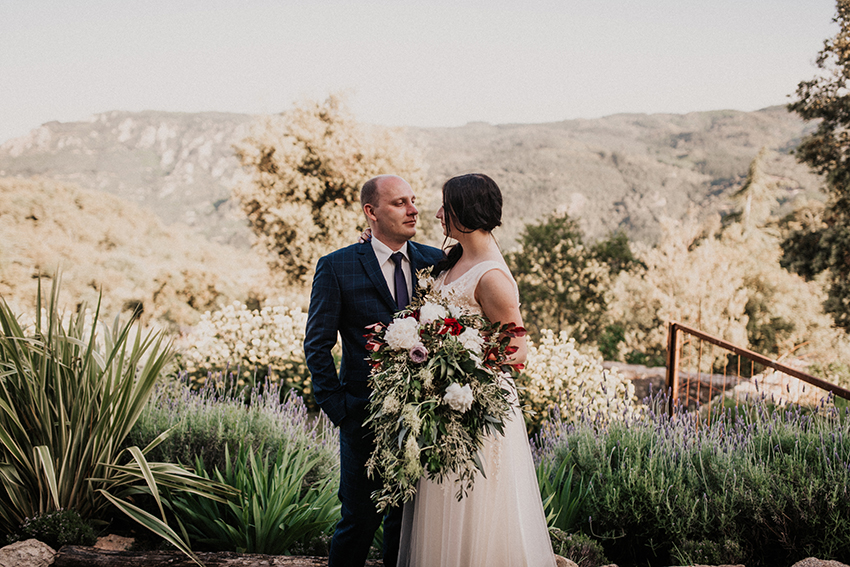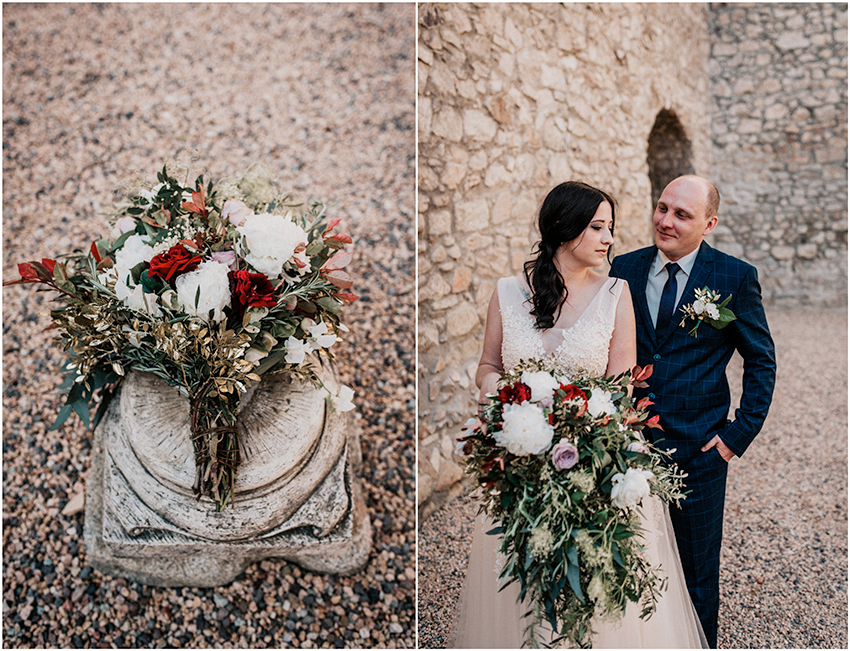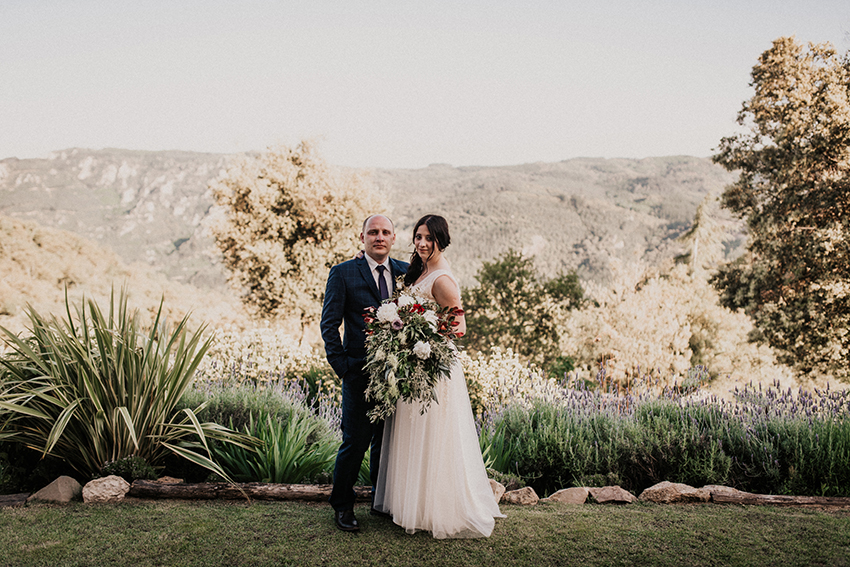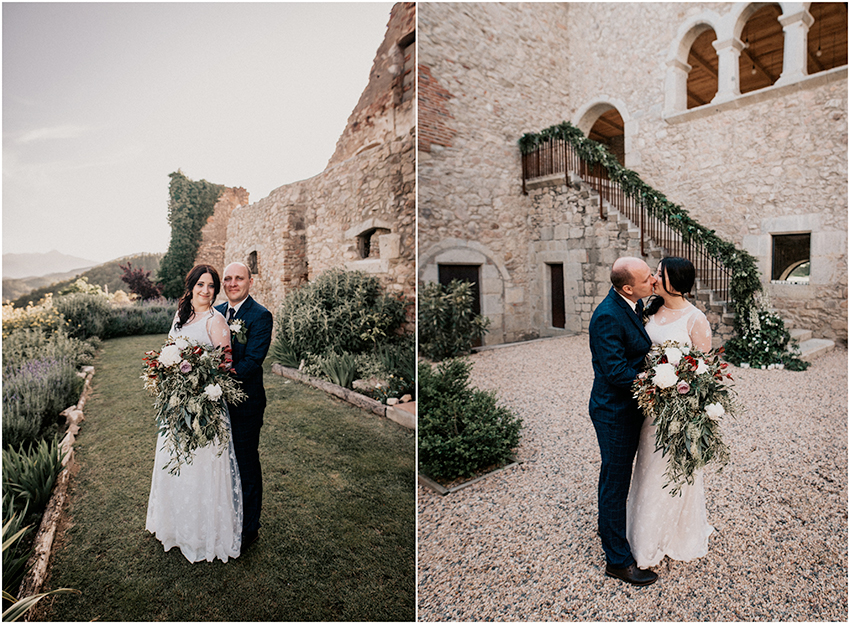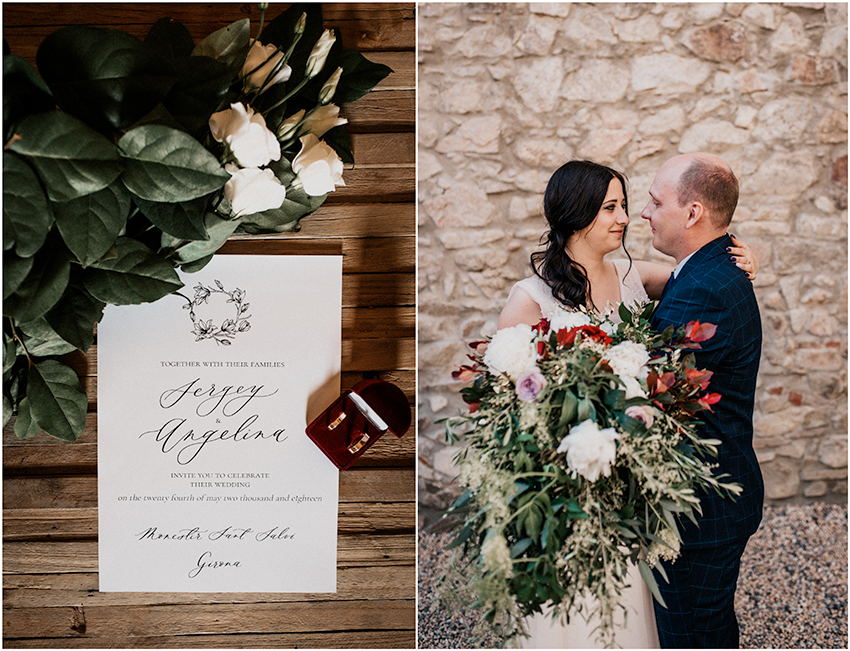 Crédits
Photography: Aljosa Petric
Vídeo: Francesc Egido
Wedding planner: Natalia Ortiz
Day coordination: Oksana Zharkova
Flowers: Raquel Abèlia i mel
Dress: Paola Carolina
MUAH: Jennifer García Moreno
Caligraphy: Albina Calligraphy
Bride and groom: Angelina y Sergei