Although she lives in Paris, Île-de-France and travels all over the country designing unique weddings, this French wedding planner also specialises in destination weddings in the Indonesian Islands. We're talking about Frédérique Claverie, a professional in charge of La Petite Brune Events, an agency that organises unique and special weddings.
Today, we will be speaking with this wedding planner in France to find out about her career in this sector. What are her tips and tricks for creating an unforgettable wedding? We will find out all of the details, and the advantages of celebrating a wedding in a destination as magical as the islands of Asia. Would you like to join us?

Photography: Margaux Rodrigues
Hello, Fréderique. First of all, thank you for doing this interview. To begin with, we would like you to tell us about your professional career in weddings and events, how were the beginnings…
I have always dreamed of working in events, particularly as a wedding planner. When I was in high school, I was lucky to have a friend who was slightly older than me, who got married and became overwhelmed by her work. I volunteered to help her without really realizing the tasks that lay ahead. I found great pleasure in looking for reception venues for hours on end, comparing wedding caterers offers, discussing and imagining the wedding my friend wanted. I had found my calling. I joined Iscom Paris and I got my master's degree in the field of public relations, press and events. After passing through a few different event agencies, at the age of 30, I plucked up the courage to create La Petite Brune Events. It's been a year since I devoted myself entirely to wedding planning in Paris, Île-de-France, however, I also travel to Normandy, Picardy and other places where couples need me.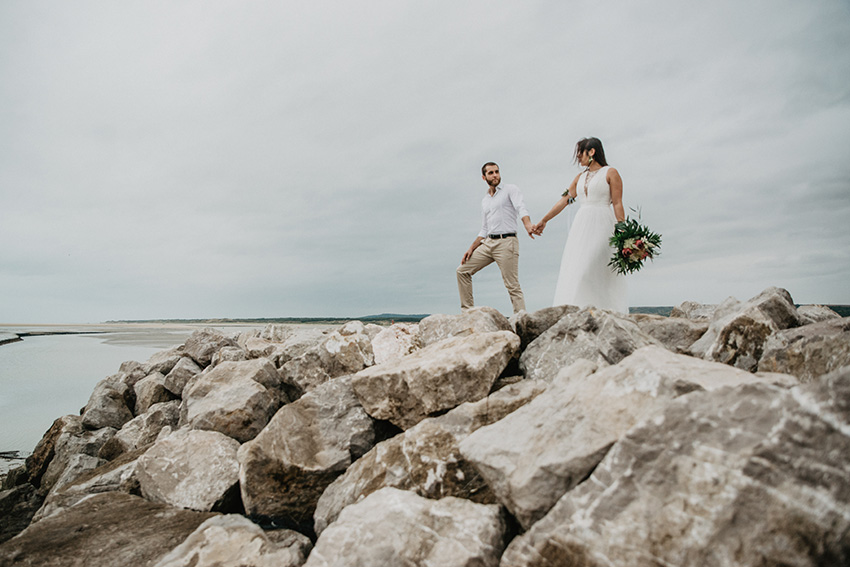 Photography: Morgane Ball
What kind of services do you offer in terms of weddings and other services surrounding this big event, such as organising couple photoshoots, pre-weddings etc.
La Petite Brune Events speciality is organising customised weddings. I talk to the bride and groom about their desires and I start my research according to their requests and their wedding budget. This helps me organise a wedding celebration that is unique to each bride and groom. I offer my help in 3 ways:
– Entirely, for couples who wish to be accompanied from A to Z.
– A la carte, for couples who have already started their research, but who feel overwhelmed by the magnitude of the task.
– Solely the wedding day of Coordinator (DOC), for couples who have already managed everything on their side and who simply need to have a professional on their wedding day to assist them and handle their loved ones. In addition to these options, I help my clients through various important stages of their lives: marriage proposals,  engagement parties, bachelor parties, baby showers, birthdays, baptisms, bar mitzvahs etc.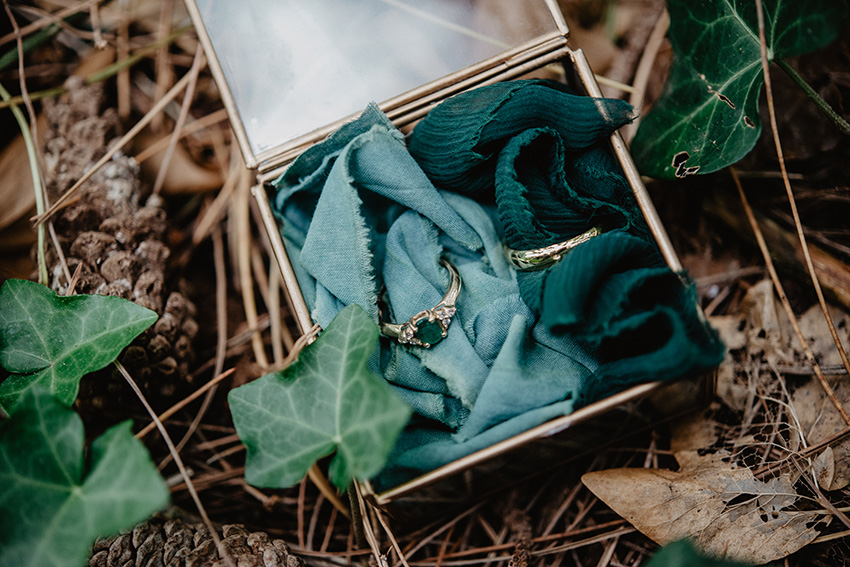 Photography: Morgane Ball
Where are your customers from and what kind of profile do they have? Ages, countries, if they are couples of different cultures, etc.
My clientele is quite diverse. With regard to weddings, I noticed a profile between 25 and 35 years old. Usually, couples are already settled down, financially speaking, and have jobs. Therefore, they are often overwhelmed by their work and do not want to spend every weekend for a year preparing for their wedding. They have fun organising and imagining the decor of their wedding, but we feel that they are a little lost; they need advice and guidance. They are also more and more familiar with Pinterest and Instagram. They wish for a beautiful, scenic and harmonious marriage.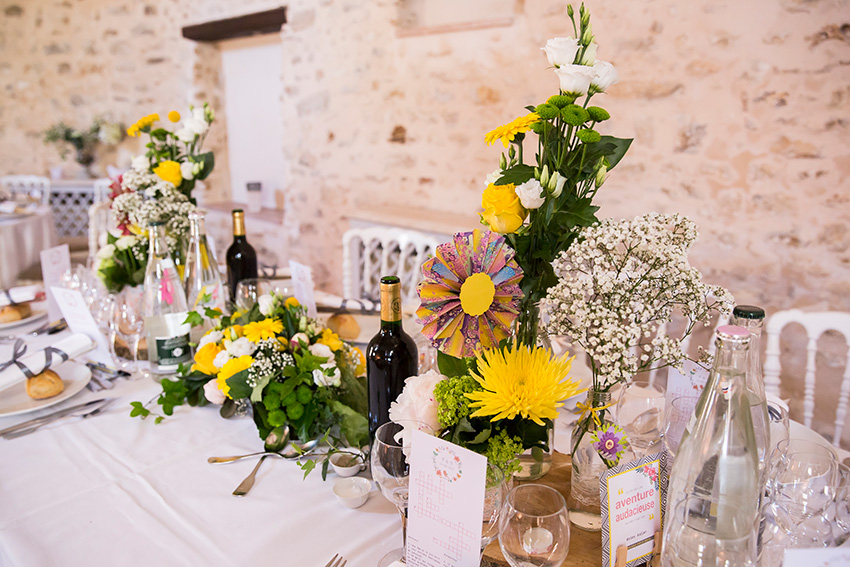 Photography: Margaux Rodrigues
We know that you also organize weddings abroad, especially on the Indonesian islands. What are the most special and in demand places? Why do you think there is such high demand to celebrate destination weddings in these countries? advantages, etc.
In Indonesia, the Island of Gods, Bali is in high demand. There is all the infrastructure you need, from a high-level reception venue to the choice of quality accommodation through an internationally renowned caterer. This allows the bride and groom to create a dream wedding, and they can extend a week for their honeymoon. The main advantage of getting married abroad is the change of scenery and the intimacy of the celebration. Sometimes, when relationships are strained in the family, some couples prefer to marry away from home to avoid tensions that may arise during a wedding, while also enjoying a beautiful landscape. Getting married abroad also helps reduce the number of guests, but the couple can enjoy their company for longer. Often, guests take advantage of this time to go on holiday too, especially if the flight has a duration of more than 6 hours. Therefore, the bride and groom can enjoy their company for a little longer than a weekend. It renews bonds and it's fun!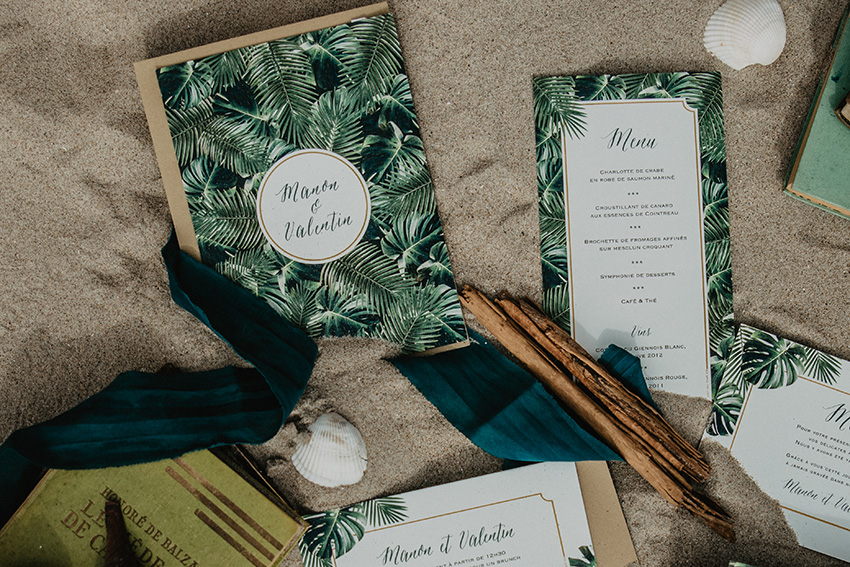 Photography: Morgane Ball
What are the differences between working at a wedding in your country and abroad?
Distance requires a whole new level of organisation. From the beginning, we must think about how to optimise travel. Furthermore, each country has different manners and ways of working. Their concept of a celebration and a wedding reception are not the same either. It's a big challenge when working with providers who have a different work culture and sense of service.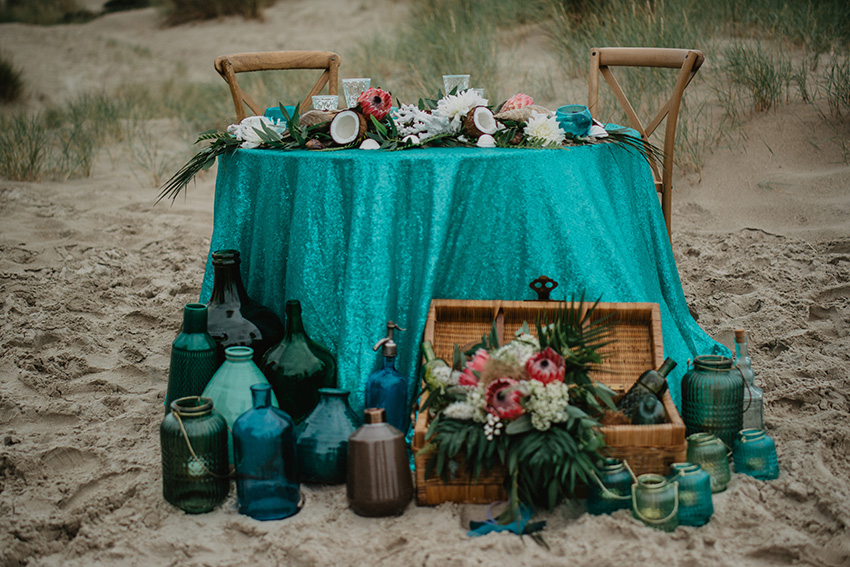 Photography: Morgane Ball
We would like you to tell us about a wedding that you have organized and that you especially enjoyed, one that is memorable to you. A challenge that you have overcome, for example.
I accompanied a French-Indonesian couple a few years ago. The bride dreamed of a wedding that would incorporate the culture and tradition of her country at different ceremonies. It was an intense moment and the guests appreciated this touch that allowed them to travel while staying in France. The wedding brought together all the guests, the French who had lots of questions, and the Indonesians, who amused themselves by explaining the meaning of the different traditions. This helped break the ice, naturally.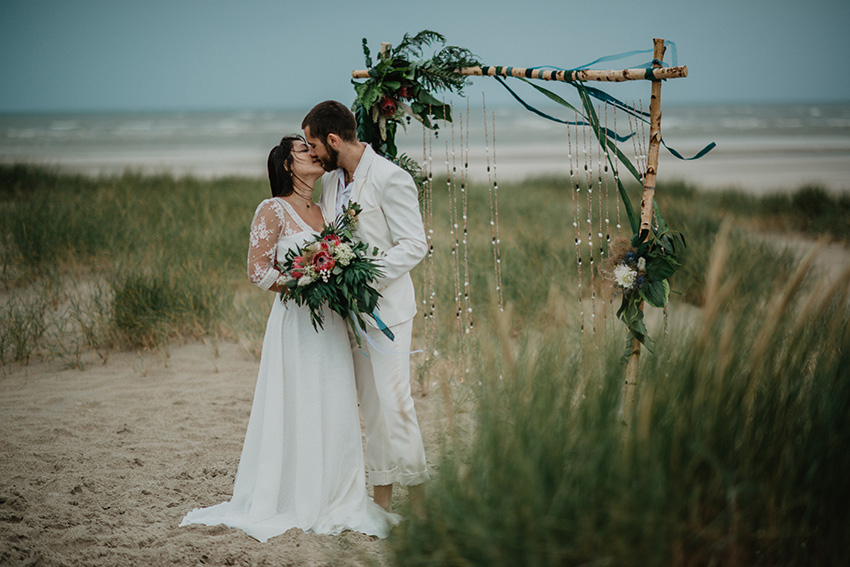 Photography: Morgane Ball
Why is it important for a couple to hire a wedding planner to organise their wedding?
Firstly, it saves time. A wedding planner is a professional who knows their market well. From the beginning of our discussion, we can already tell you if your desires will be feasible or not depending on your wedding budget, and then we can propose solutions. We also give very good advice and have an address book of trusted service providers. For you, it may be your first or second marriage. For us, it is the 20th, 50th or even the 120th wedding. We know what works and what does not, which providers are serious and which are not. On the other hand, we do not force anything. We advise you the best so that your wedding day is the most perfect and runs smoothly. We make sure that everything is perfectly orchestrated on D-Day, as our customers have wished.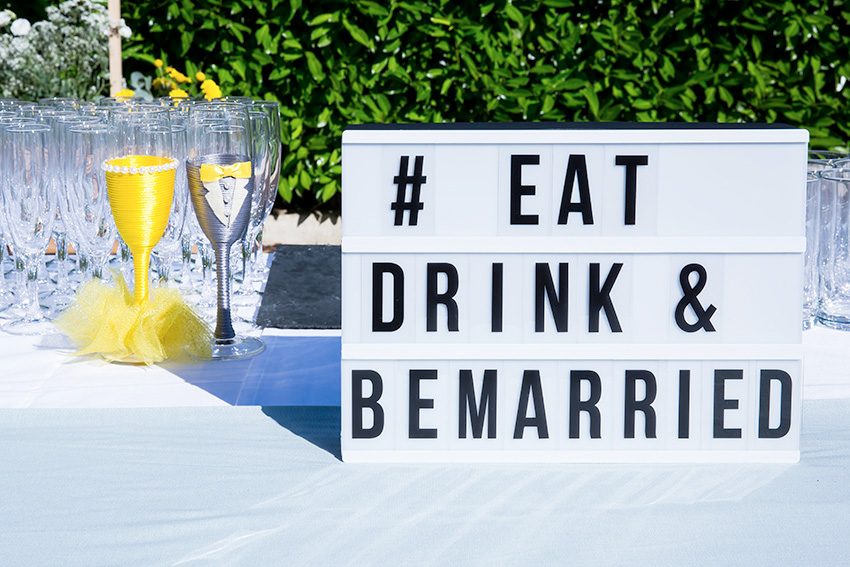 Photography: Margaux Rodrigues
How do you get inspired to design each wedding? What techniques do you use to find the perfect concept?
In terms of wedding decoration, I collaborate with wedding designers who specialise in this field. I am generally inspired by my travels, my reading, wedding blogs … but mainly the couple! Because above all, it's their wedding, so the celebration must be like them. During the first meeting, I like to talk about their history and passions. This lets me offer them a wedding decoration which correlates with their world. Once, I had a couple who met through a ball game. We planned that all their wedding decorations would make a reference to this first encounter that brought them together.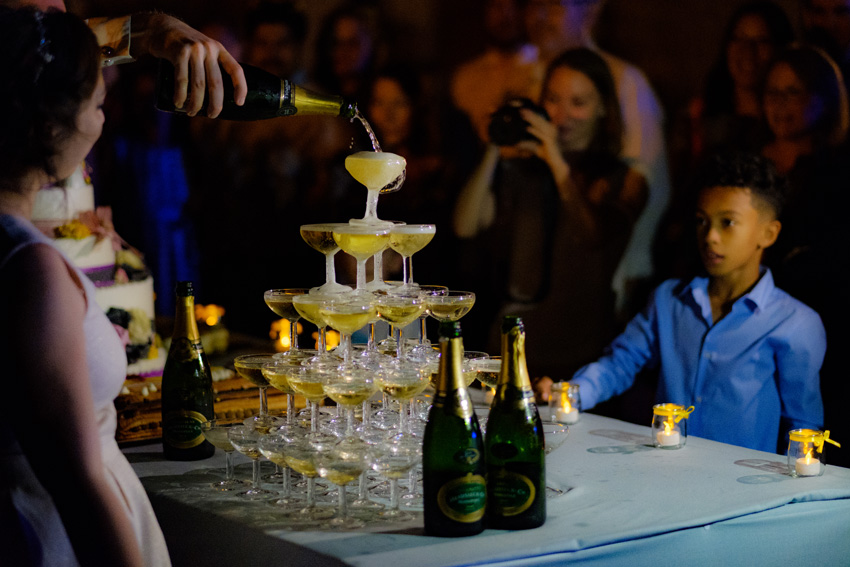 Photography: Jacques Kitayaso
And a vital question for our readers, when should couples request your services to start organising their wedding?
Ideally, as soon as possible, from the moment they decide to get married. This allows me to offer them the services that will best suit them and to harmonise the setting of their wedding. For the Wedding Day of Coordinator, 2 to 3 months before the event is sufficient, as long as I am available.
–
Thank you to Frédérique for doing this interesting interview with us. If you'd like to know more about La Petite Brune Events and this wedding planner in France, you can visit its website and her social media pages.