Now that you and your partner are engaged, the first thing on your mind is when you want to have the wedding in Spain. It's not as simple as picking a date, you've got to consider the time of year too! We've put together a list of the pros and cons of each season to help you decide when you want to have your big day.
A Spring Wedding in Spain – Pros
The springtime can be a perfect opportunity to host a beautiful, colourful wedding.
Flowers are just beginning to bloom which fills the environment with beautiful, soft, neutral colours. Spring usually brings reasonable temperatures too, so you have the choice of any kind of gown for your wedding. You won't need a jacket but you can wear sleeves if you want to. It's an amazing time of year as you're free of restrictions. Spring also brings plenty of cloud cover with its' mild temperatures, which offer the perfect conditions for taking stunning and memorable photographs.
Always think about the people you want to have at your wedding too, as you don't want to sent out invites and find your potential guests all have plans already. Spring tends to be a good time to have a wedding as your friends won't be making too many trips and you aren't competing with the summer or christmas holidays. If you're planning a wedding quickly, spring is one of the best times to hold it, as more people will tend to be available on less notice.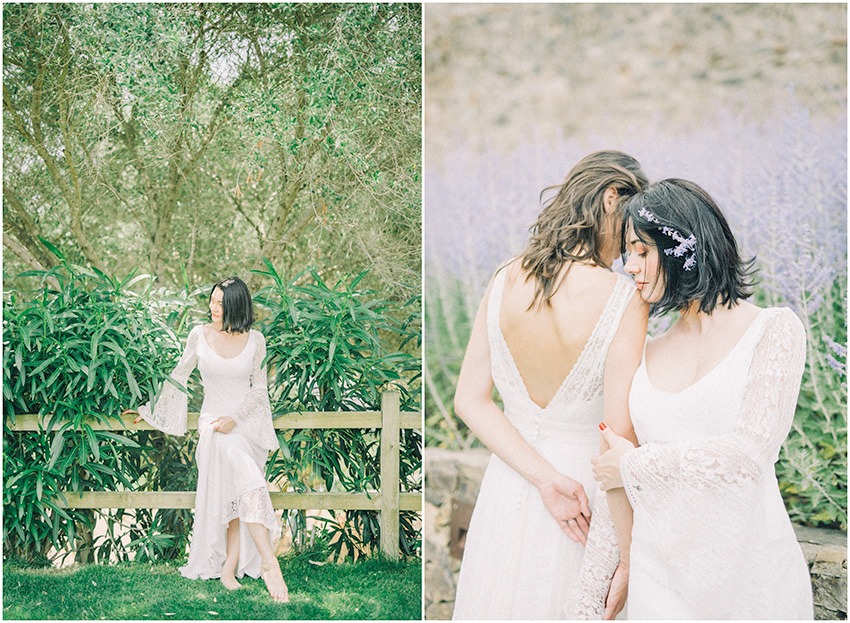 Photography: Olya Kobruseva / Wedding Planner: Natalia Ortiz
A Spring Wedding in Spain – Cons
The springtime also brings with it a few complications to consider.
The weather can be perfect for photos and dress options, but it is also very unpredictable. It can be difficult to say much in advance of the day what kind of weather to expect, and it's very possible the sunny, colourful day you had in mind could turn into showers or even snow! As a result, its advisable to plan for most or all of the wedding to take place inside. So if you have your heart set on pictures amongst the beautiful backdrop of your outdoor venue, it might be best to wait a few months. Don't forget about hayfever and allergies either, the spring is when they are their worst for most people. If you and your partner are struggling through the pictures with runny noses and sore eyes, the end result might not be quite as you had imagined! Your guests will definitely have less fun if they're struggling with allergies, so think carefully before you plan an outdoor wedding during the spring.
Remember that you won't be the only couple who held off from a wedding during the cold winter and this is a busy time of the year for vendors. Prices will be higher than normal and availability will be greatly reduced. Your wedding day is the one day you definitely shouldn't settle for less, so it might be easier to hold off until you can book all the vendors that you want for your special day.
A Summer Wedding in Spain – Pros
The long summer days offer a great time to hold your wedding in Spain.
Now we've moved away from the unpredictability of Spring, we come to the long, hot days and warm evenings of summer. The schedule gets a lot easier now, as there's no time pressure to get everything done earlier in the day, you can easily begin proceedings after 6pm and still get photos taken in lovely lighting and comfortable conditions. With a proper flash, your photographer will be able to capture pictures late into the evening if you want to keep going after the sun goes down. Summer is all about options too – from flowers to food whatever you can dream of can be brought to life. All the local producers are harvesting and selling their foods, fresh meat and ripe fruit is abundant. Flowers of every colour will be in bloom too, so no matter what colour you want your wedding to feature, rest assured that in summer, anything is possible.
Photography: Buenas Photos / Organisation: Natalia Ortiz
A Summer Wedding in Spain – Cons
Now with the long days and great weather come with some downsides. High temperatures are definitely a big concern. It can make the whole experience really uncomfortable for all your guests and for you too. It can definitely make taking photos less fun, when you can't stop sweating you won't enjoy being photographed!  Speaking of photographs, hot, bright sun provides a harsh lighting for your photos, so you may not get all the photos you wanted. Whilst the heat can make your guests unhappy, the summer also means sometimes a lot of them won't be around. It's a really common time for people to be taking long breaks away with family. Don't expect them to try and reschedule either, the summer is the most expensive time of the year to go away, so people might not be able to easily move their plans. If you're planning on a summer wedding then think about getting your invites out as early as possible.
A summer wedding isn't a snap decision you can make either. If you get engaged early in summer or late in spring and want to tie the knot quickly, you'll soon find that a lot of vendors are already booked and like we said earlier, there's no reason to settle for less on your wedding day. Summer weddings  in Spain need lots of time and consideration to execute well.
An Autumn Wedding in Spain – Pros
Now the leaves are turning darker and the weather is cooling, Autumn might be able to offer you everything you're looking for.
You have every option available to you in terms of venue, both indoors and outdoors can work well in Autumn. You don't have to worry about the temperature or the weather too much, as it tends to be quite predictable in September and October. The scenery everywhere is amazing in Autumn so you might be able to compromise on your venue and still have a wedding in beautiful surroundings. Days are definitely shorter than the summer, but early Autumn weddings can still start as late as 5pm and still have time for everything you want.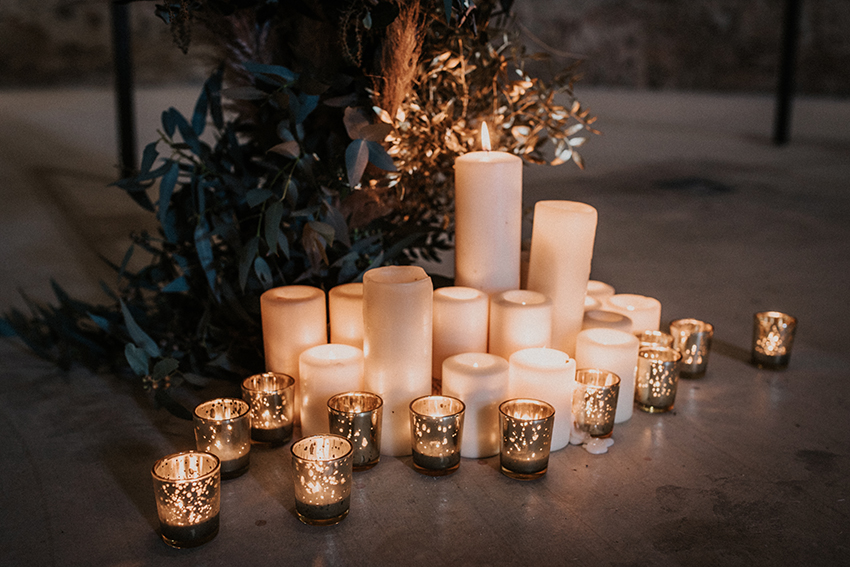 Photography: Aljosa Petric / Organisation: Natalia Ortiz
An Autumn Wedding in Spain – Cons
Now an Autumn wedding might feel like everything you've ever dreamed of, but be aware it isn't all plain sailing.
The autumn is a usually tough time financially for people, so think about who you want to be at the wedding. Your potential guests might have spent money on their summer holidays, started back up at university, and even started saving for their christmas getaway. It's unlikely people are going to want to make a long trip so soon after summer, so if you do want your big day to be in the autumn, make sure to get those invites out early.
Despite the fact the weather tends to be predictable, in some climates the autumn can quickly turn into a very cold season, and you may need to pick your venue more carefully in this case. Remember that you don't have as much freedom at an indoor venue as you do at an outdoor venue, so you might have to compromise a little more than you were anticipating. It can be tricky to secure an indoor venue in the autumn, so start your research early or wait just a bit longer to make sure everything is perfect for your special day.
A Winter Wedding in Spain – Pros
Where can we start other than the scenery? Winter certainly has the potential to provide the wedding of your dreams and not only is a snow covered landscape a beautiful backdrop, but you can make use of lovely features like fireplaces and candles to really bring the venue to life. It is definitely the season for a cozy wedding in Spain! You can really bring a spice to the catering options too. You can serve hot cocoa and comfort food for everyone and really enjoy that winter feeling. If you think that you're limited to an inside event, think again! With a marquee and some heaters and you can have an outdoor ceremony in your winter wonderland. Don't forget that winter can be a slow period for a lot of vendors, so you might be able to save some money in their least busy time of the year.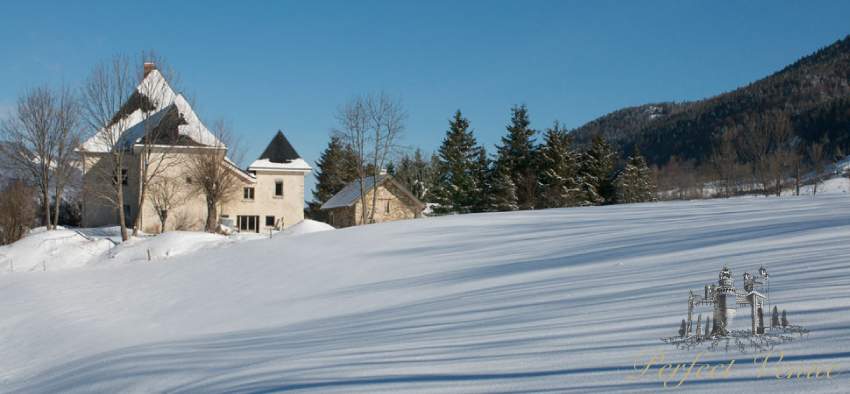 A Winter Wedding  in Spain- Cons
Just like every other season, even the winter wonderland can't escape some downsides.
If you're looking for a snow covered venue, bare in mind that they are in very high demand and it can be very difficult to secure without plenty of months of notice. Speaking of notice, don't forget your guests will need plenty too. It's a frantic time of the year, and many people will be travelling home to see family in the opposite direction of your wedding. Get those save-the-dates out as early as possible to avoid disappointment. Whilst beautiful, the snow can also pose some real logistical challenges. If you get a particularly heavy flurry, not only will it make things difficult, it can actually put a stop to your day altogether. Vendors and guests might struggle to make it to the venue if the weather is severe enough. It will be cold too, so bare in mind you'll want a second piece to go with your dress. Finding the right dress can be hard, but finding the right jacket to go with the dress can be even more challenging. Your bridesmaids will be affected too, so make sure their outfits include a way for them to wrap up warm when they are taking photos outside.
–
Did you decided which is the best season for your wedding? If you want advice and help to prepare your amazing wedding, write us at info@perfectvenue.eu.