What do you do when you and your other half are from different countries and both your families would want the wedding to follow their own country's traditions? It is not always easy to get everyone to agree. So why not organizing a multicultural wedding? Read on to discover why Sabrina and Frank's destination multicultural wedding was such a hit from beginning to end.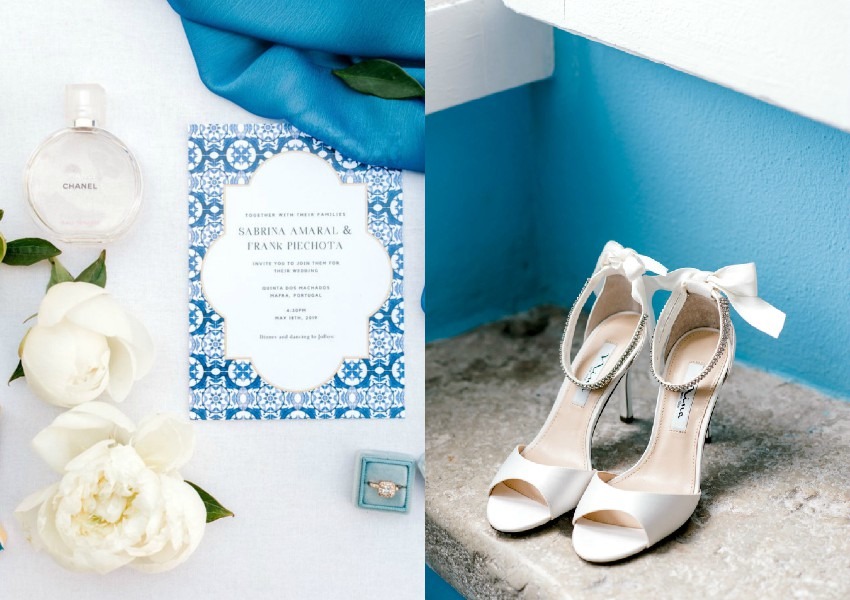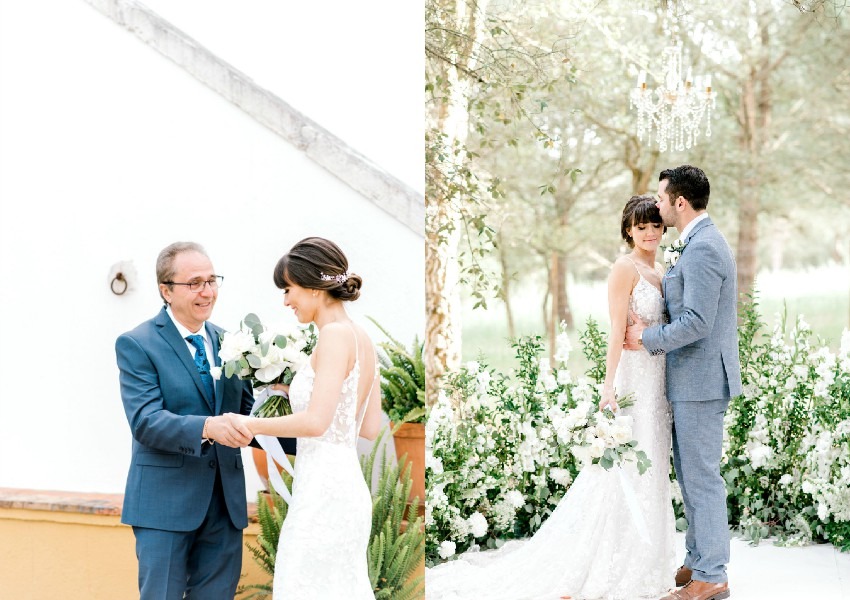 The American couple chose to celebrate their multicultural wedding in Portugal, where Sabrina came from. The Wedding Wonderland, their wedding planner, worked hard on organizing a wedding which would reflect their different backgrounds and convey their home countries' traditions. She got all her inspiration from Sabrina's Emmy Mae sexy, sophisticated and classy wedding dress, which reminded her of a blossoming flower. From there, the couple and their wedding planner came up with the idea of holding the ceremony in the woods. The flowers and the decorations were all in white and blue tones with dashes of gold to remind the surrounding atmosphere of the woods. Long garlands and high centerpieces filled with white mix flowers intertwined with greenery made the reception tables look just splendid. A crystal chandelier was hung above the ceremony structure to add a sophisticated touch and candles had been placed on the tables.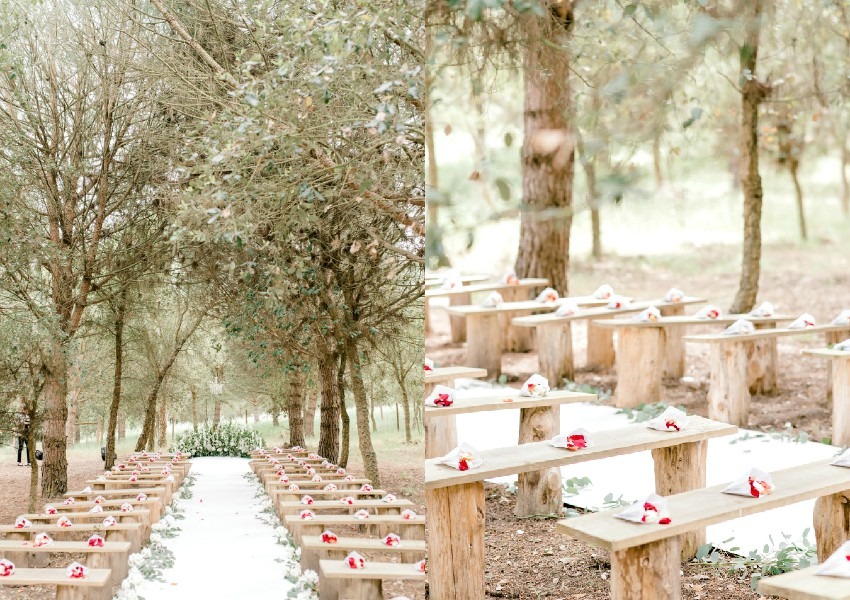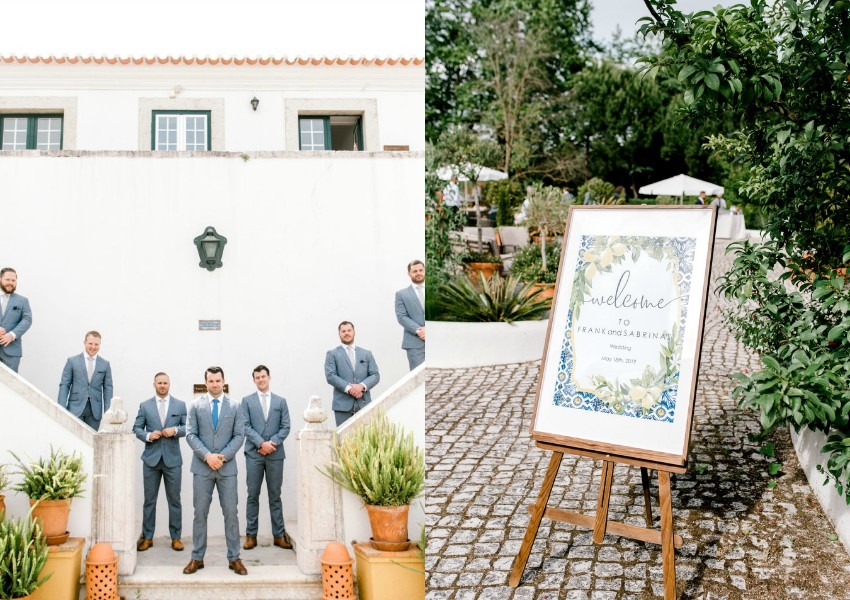 The intercultural side of this multicultural wedding was reminded by the cohabitation of the beautiful Portuguese scenery with small details such as pictures or family belongings that the couple had brought back from home which reminded their origins. Pictures of their lost ones were also exposed on a vintage piano in the ballroom, which made the wedding even more personal, much to the delight of the bride and groom.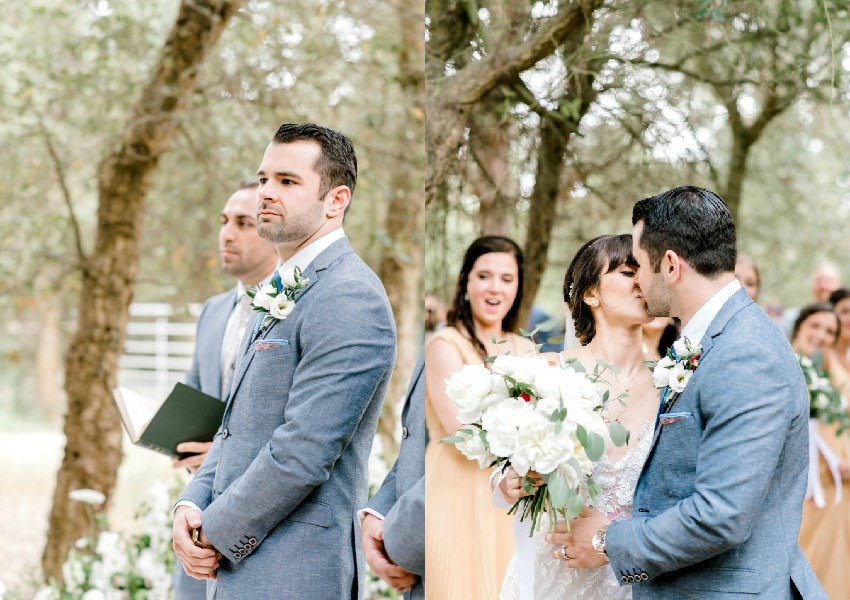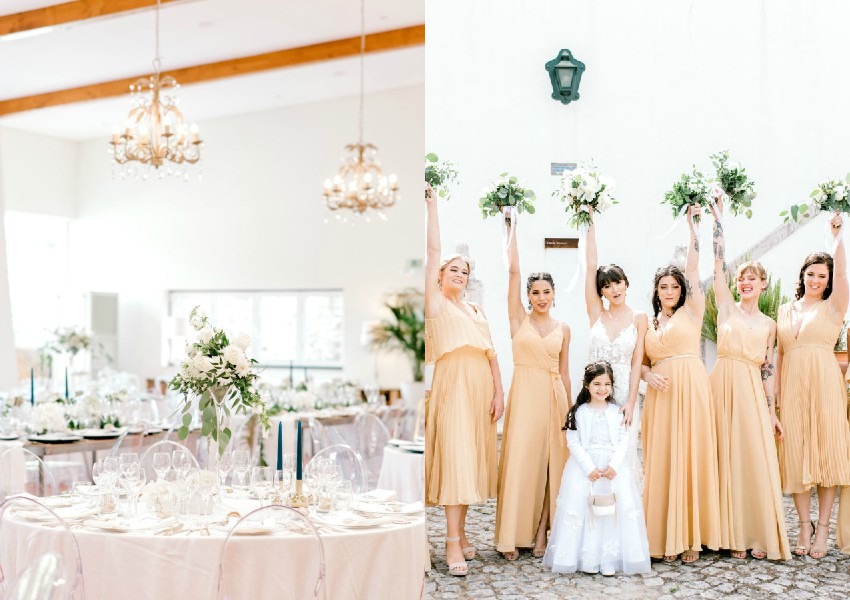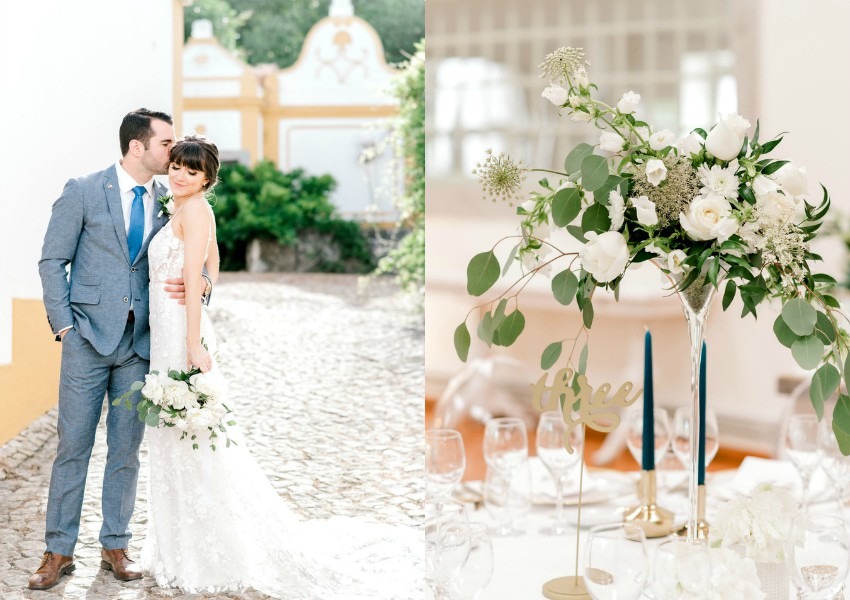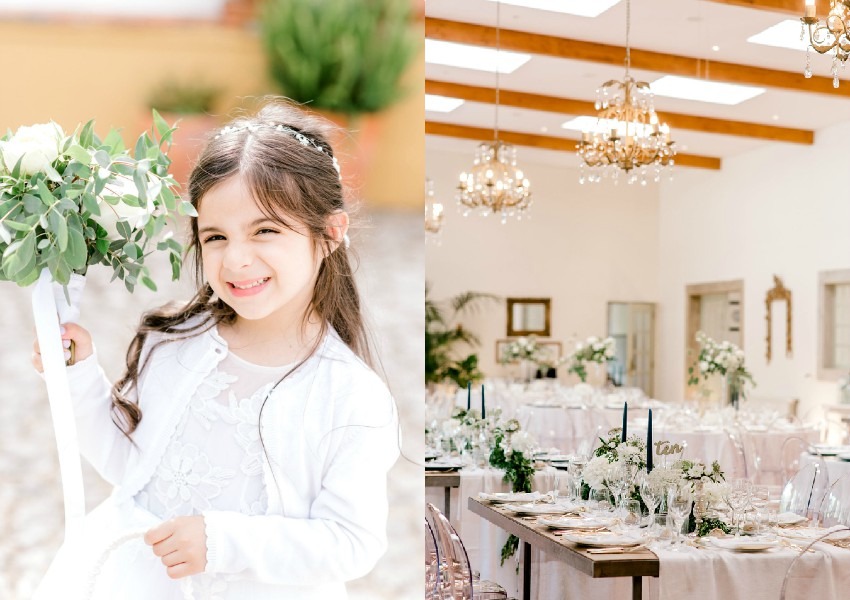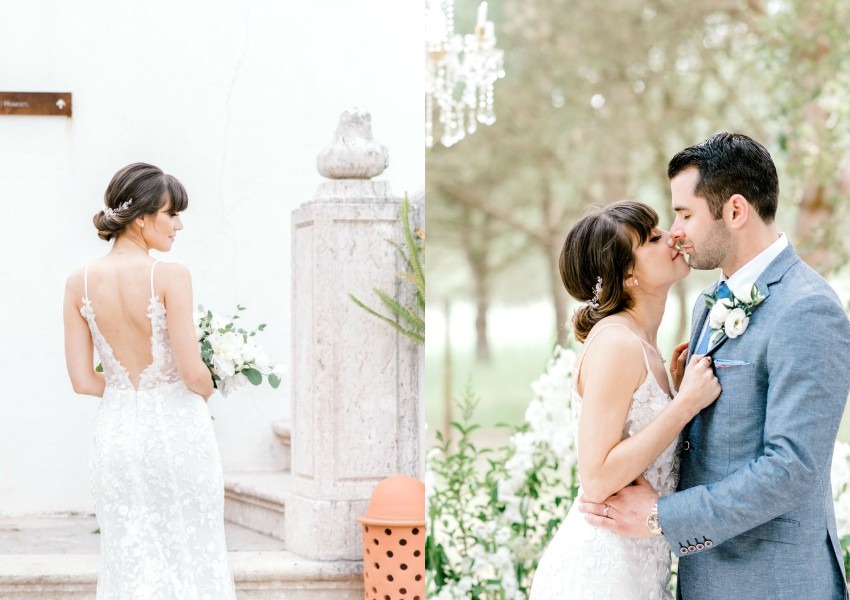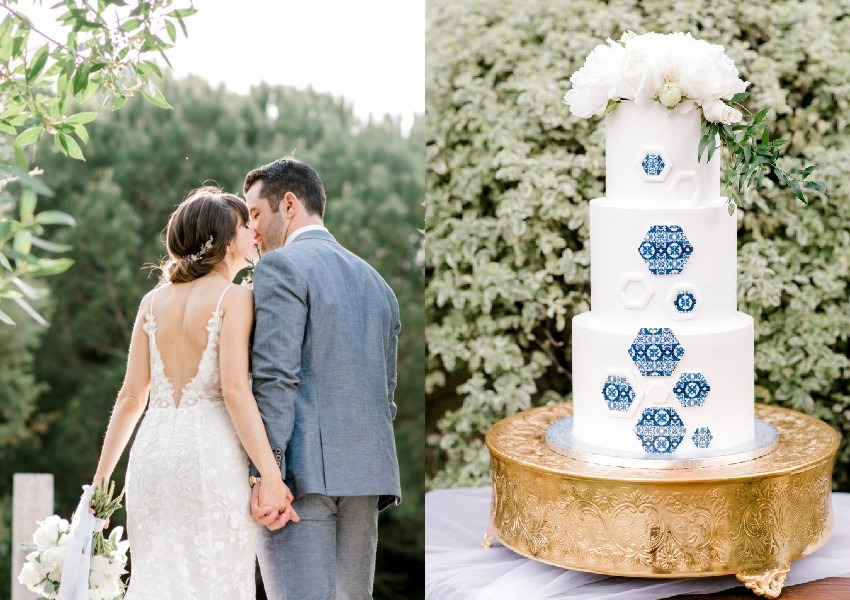 The couple, who had met at a pajama party in college, wanted to make their guests who came all the way from America get a glimpse of the Portuguese experience for their multicultural wedding. And the smiles on their faces, as captured by Claudia, the wedding photographer, showed us that they were more than blessed by the result! 
Wedding Vendors:
Concept, Planning, and Styling: The Wedding Wonderland // Photography: I Heart You Photography  // Live Music: The Undercover Time Travelers // Venue: Quinta dos Machados// DJ: Jukebox// Florals: Flor de Laranjeira // Cake: Açúcar à La Carte // Makeup Artist: Marta Sousa Silva// Hairstylist: Carla Kuchembuch