There are some moments which only happen once in a lifetime, special moments, unique and unrepeatable, which will stay in your mind forever: asking for the hand of someone, celebrating your bachelor party and of course, your wedding.
If we want our special day to stand out from the others and fit our desires, the best thing to do is to get help from a solid agency, with wide experience in weddings and which features a professional and polyvalent team. This is the case of Jules & Moi, an exceptional agency with headquarters in Paris which organizes weddings in France and abroad and has more than 600 weddings of experience. This agency offers all the necessary services for a perfect wedding.
Jules & Moi provides its clients with a wide experience and a great service offer in order to reach all your wedding expectations and make your event an undeniable success.
Whether you're looking for a photograph, a singular space, an original decorator, the best stylist a good animation or the most beautiful wedding gown of your dreams, Jules & Moi is the best option for the organization of your wedding in France or abroad.
If you want to discover it by yourself, we invite you to accompany us through this interview with Catherine Dondina, communication and marketing responsible of Jules & Moi. Are you coming?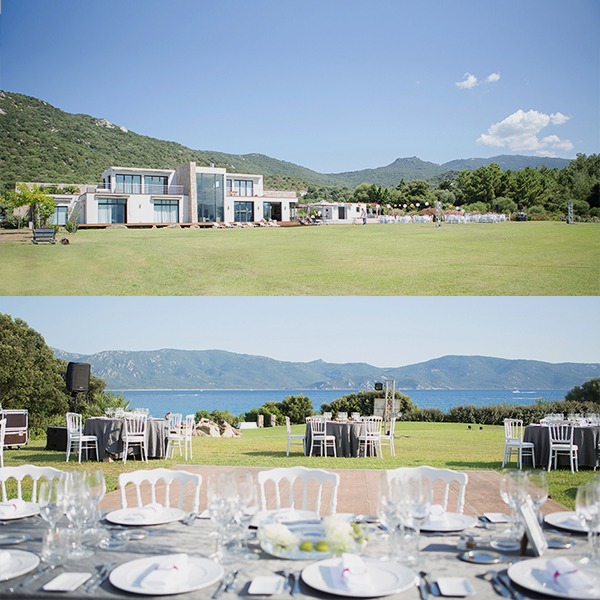 – Good morning, Catherine. Thank you for having us here.
–      Good morning. Well, thank you for coming.  Tell me. What would you like to know?
– Well, to start with : could you tell us how your idea of becoming a wedding planner became reality?
–  My desire of independence was what pushed me to become a wedding planner? In 2005, this type of job still wasn't very famous in France, whilst in the US it was already much more developed. For two years, I studied the way I could develop this activity and most importantly if it fit my personality and my capacities.
– This said, tell us : what are the three main words that define your work and personality best?
–  Pragmatism, Empathy, Perseverance
– And what do you think, were we born a wedding planner or do we become one?
–      That's a good question! A little bit of both, I guess. You need certain human qualities such as understanding the other, good stress management, and most importantly patience!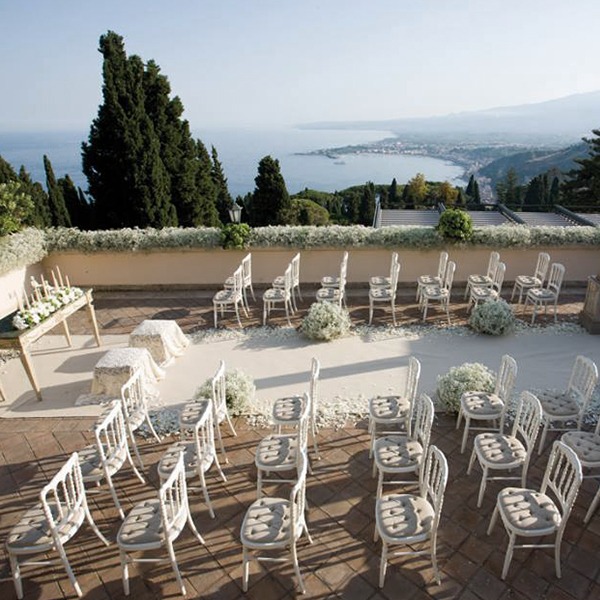 – How do you manage to make every wedding unique and how do you find new ideas and trends?
–      The first thing is to listen carefully to your clients without never underestimating them and neglecting their requests and creativity. The second is never to give in to easiness and always look for the thing or the idea that will make their wedding an original one. The last thing is to stay informed thanks to blogs, wedding magazines and internet websites.
– This seems very interesting. And what type of wedding do you usually organize? What do the clients that contact you usually look for?
–      With Jules & Moi, we have three types of clients.
o  Those looking for a WOW effect, with wonderful decorations and services
o  Those looking for originality for their themed wedding or destination wedding
o  And those who just want a wedding without any bad surprises and most importantly where everyone, including themselves, has a great day.
–  How do you usually work with the couple from the moment in which you see them for the first time until their wedding day? Meetings, suggestions…
–      During our first meeting with the couple, we present them the company J&M and take notes of all their requests. Then, we provide them with a retro plannification, which is a corporate strategic plan and we provide them with the cost estimate. Afterwards, we meet one a month for about a year. We can also get inspired from trends for a better organization of the wedding style and professional who will offer their services.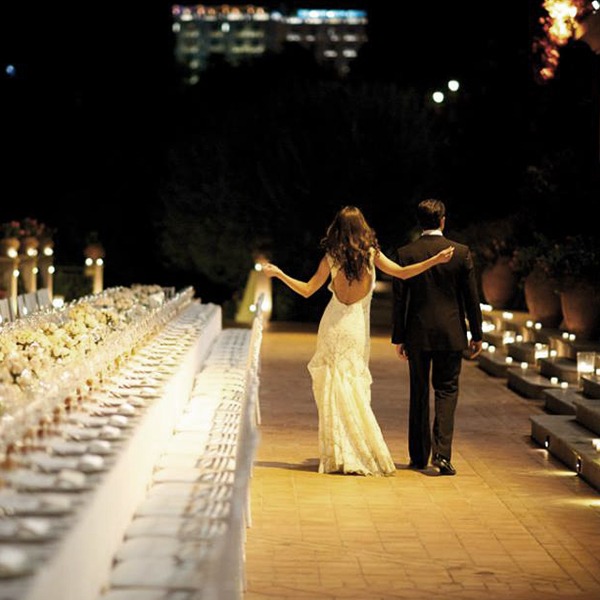 – In your opinion, why do you think it is essential to get help from a wedding planner?
–  To enjoy your wedding, optimize the costs and find the best original ideas and serious professionals certified by J&M.
–  How much time do you take to organize a wedding?
–      The average organization time for a wedding is usually a year, which generally corresponds to 12 meetings which can also take place by videochat.
– To end with: what do you like best in terms of the organization of a huge event?
–      D day, because it's the day during which we see our work concretize itself. This said, the trips and the meetings during which we get to know the clients coming from very different backgrounds are also an irreplaceable luxury.
– Thanks a lot, Catherine, for your proximity and all the information.
–      My pleasure, we're here if you need anything.
This is the end of our interview with Jules & Moi. We hope it will have helped you find new original ideas for the most important moments of your life and, most importantly, to leave the organization of your wedding in France or abroad to a qualified company that you can trust.
Your "Yes I do" for a lifetime memory with Jules & Moi.
Catherine Dondina – Responsable de la Comunicación y del Marketing – 8, rue de Greffulhe 75008 Paris  –     00 33 6 83 43 61 15  – contact@julesetmoi.net