In the modern world, in the era of globalization, the percentage of weddings with representatives of different religions, for example between a Muslim and Christian is increasing. Of course the main reason for such marriage is love. Today you will learn about one of those couples.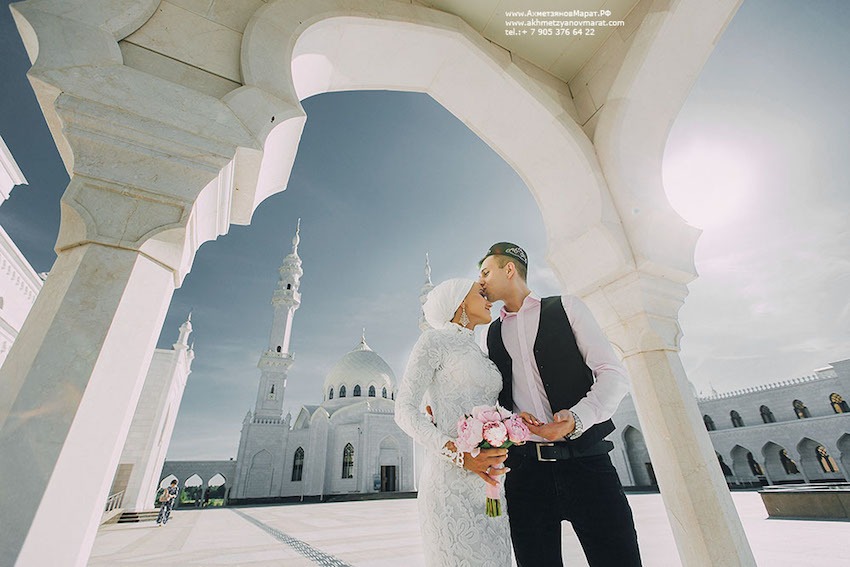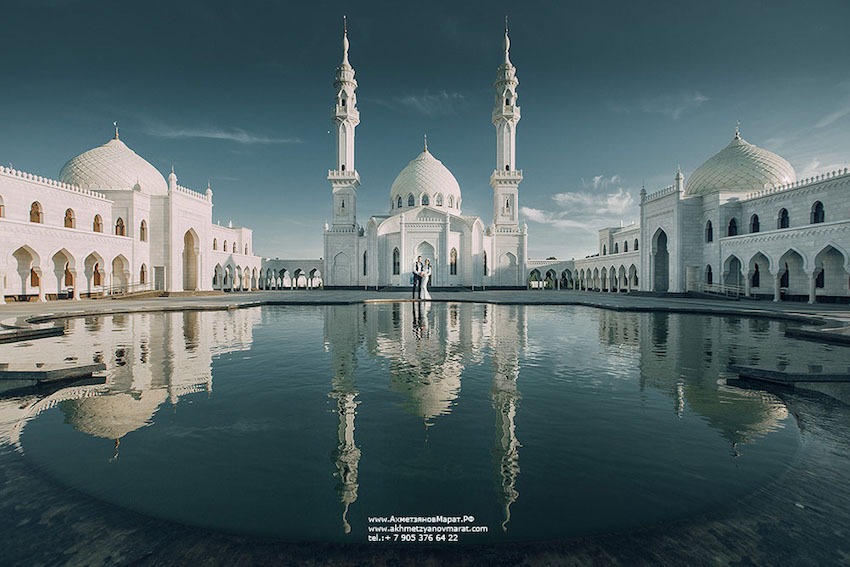 The main problem in inter-religious weddings is that each family wants take into account their religion, tradition etc. Muslim weddings, like European and Russian weddings are a unique event full of tradition and customs. Each country has its own wedding traditions, but there are also some common characteristics for Muslims. The bride is dressed in elegant Muslim wedding dress with embroidery, ornaments, patterns in gold thread, and of course traditional hijab is worn on the head.
Muslims dresses don't look like European dresses, it's more restrained, shoulders, neck and arms are covered. The dresses still look stunning. All the beauty is in decoration of the dress. The long skirt and corset are mostly embroidered with gold threads and decorated with lace and stones. Thanks to the detailing, Muslim dresses look great on pictures because of the fabric and lace shimmering in the sun. You can see it in the pictures below.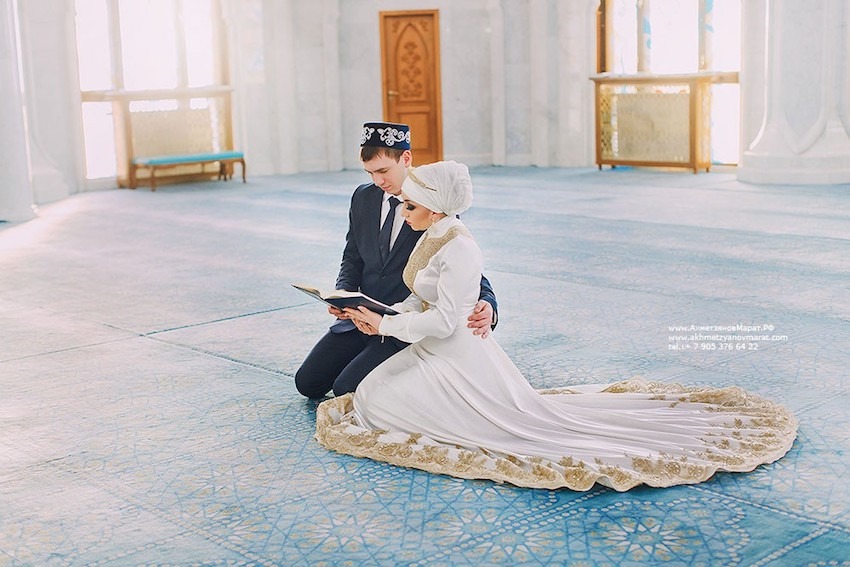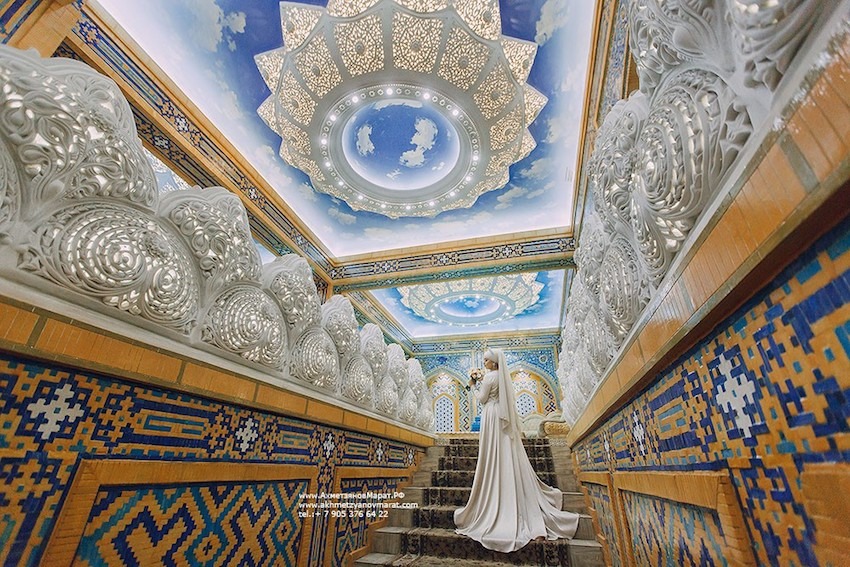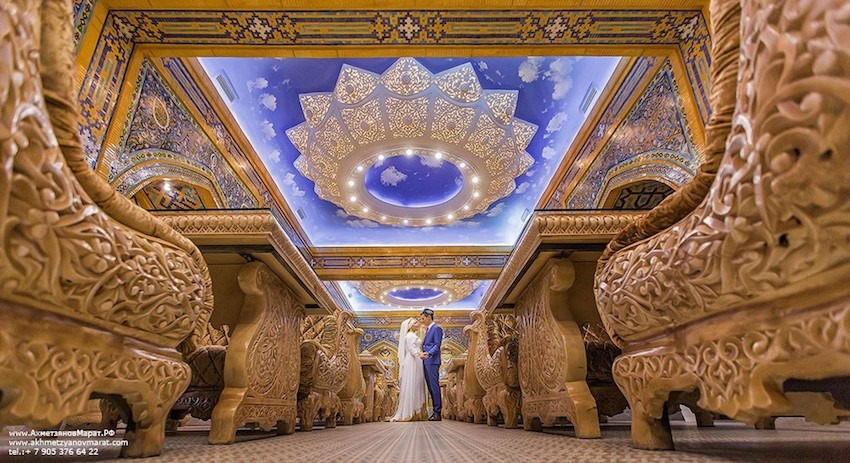 The second step is Nikah.  That also difficult to add to inter-religious weddings. It is not necessary that the wife converts to Islam. Nikah is a kind of betrothal. It is a special procedure, which usually lasts about an hour and is carried out in a mosque. Afterwards, the newlyweds exchange rings, and according to Muslim customs – silver or platinum.
This metal is chosen because man, according to Islamic laws, must not wear gold. But the wife can wear gold jewelry, that her husband gives her during family life.
For Nikah, our couple chose a white Mosque in Bolgar (Tatarstan). The Mosque is very impressive with its grandeur, grace and impeccability. It gives a feeling of purity and spirituality. Among white walls decorated with blue ornaments, under the vaulted ceilings with gold ornaments, each bride will feel like an Eastern Princess. Wedding in such an amazing place definitely will be remembered for a long time.
If you have any questions about where you can hold Muslim Wedding or inter-religious weddings , Perfect Venue will definitely help you find the right place. Contact us at  info@perfectvenue.eu, we will be happy to answer all your questions.
_______________________________________________________________________________________
Photography Credits: Marat Akhmet Zyanov