You're getting overwhelmed by emotion. After all this time, you are finally going to get married. 
You can already imagine yourself in an idyllic venue, maybe in French Brittany, with a beautiful white dress and of course, the company of the person you love most in this world, your partner. 
Everything seems so pink and perfect, but suddenly, you remember that for this moment to come, you will have to carry out an infinite number of preparations, choices, negotiations, … So you start to think that the ideal would be to find someone who will take into account all your desires and interests, who will listen to you and work hand in hand with you in the preparation process of the most important day of your life and who will take care of everything on D-day to allow you to fully enjoy your special moment. 
Calypso Events provides you with the best experience, knowledge, attention and emotion for your wedding celebration in French Brittany to be perfect.  
The attention to details, the involvement of the best vendors and the personalized treatment provided by Calypso Events will make your union unique in its kind, a perfect match to your ideas and, above all, without any kind of setbacks or worries. Because on your wedding day, you should only have to dream and enjoy the moment.  
We really want to get to know this French organizer of events and how well she can help you design and imagine, step by step, one of the most beautiful days of your life, your wedding. So today, we're going to meet Pauline, the director of Calypso Events, an agency located in Brittany. We would like to share with you the interview in which we had the chance to get to know her and learn more about her French wedding planning agency. We hope you will be inspired by her work and will find in her the tranquility she conveyed during her interview with us.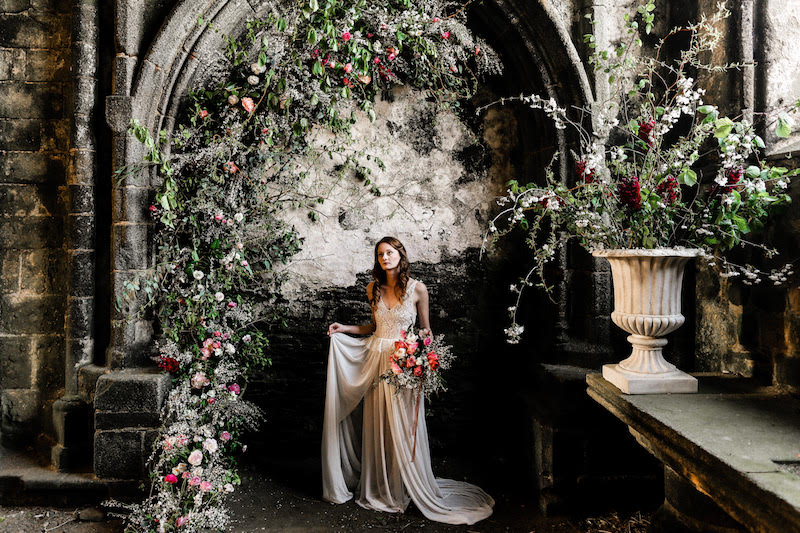 –
Good morning Pauline. Do you have a minute? We would love to be able to talk to you for a moment about Calypso Events and how you coordinate and create these wonderful events. 
–  Good morning. Of course, come in! We love spending time with the people who come and see us! Tell me, what would you like to know? 
–
Thank you. Well, to start with: could you tell us a little bit about the organization process from the very first day, in which the couple request your services, to the very last day, in which the wedding takes place? How many weddings a year do you usually organize? 
–  Well, let me tell you. Very often, the couples that I have to help in the organization of their wedding day are very busy (work, children…) and have very little free time. Therefore, I usually set a first appointment with them to prepare their specification document and exchange impressions on what they want for their special day. Afterwards, I use a program which allows them to have a look at all the information related to their wedding. Thanks to this program, they can follow my appointments with their vendors, the general progress of the organization, etc…This way of doing also allows us to exchange documents very easily and have all the information in the same place. Then, as the organization process goes along, in order to move on with serenity, we take our time to exchange ideas and have a few more meetings (physical or by skype). On the day of their wedding, I'm of course present and accompany and guide them along as the day goes on so that they can enjoy every second of it! 
As for your second question, I usually organize 10 weddings per year in average. It's my own desire not to go over this limit so that every couple feels unique and so that I can be available for them every time they need it.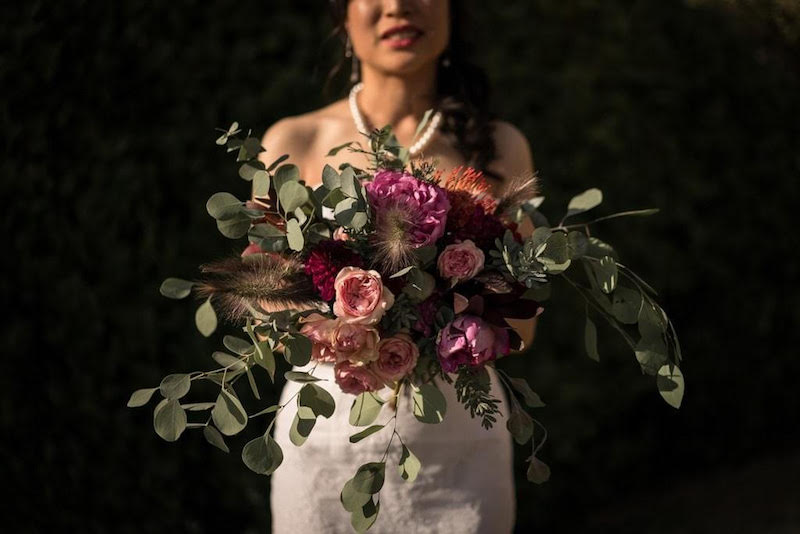 –
This seems very professional! And tell us, do you also work with foreign clients? If it's the case, have you noticed any differences in the couples' desires and requests according to their country of origin? 
–      Yes, I regularly work with foreign couples who want to exchange their "Yes, I do"s on the coasts of Brittany. I mostly work with Anglophone clients (from the US, Great Britain, Switzerland, Ireland…) The main difference concerns their way of planning their wedding's organization. In the United States or in Great Britain, contracting a wedding planner is something very common. From the very beginning, the couples trust the vendors who will accompany them along the process to fulfil all their desires and requests. They also like to leave the decoration to us, French people, so that we can provide it with what they call our "French touch": a sense of detail, characteristic of French weddings.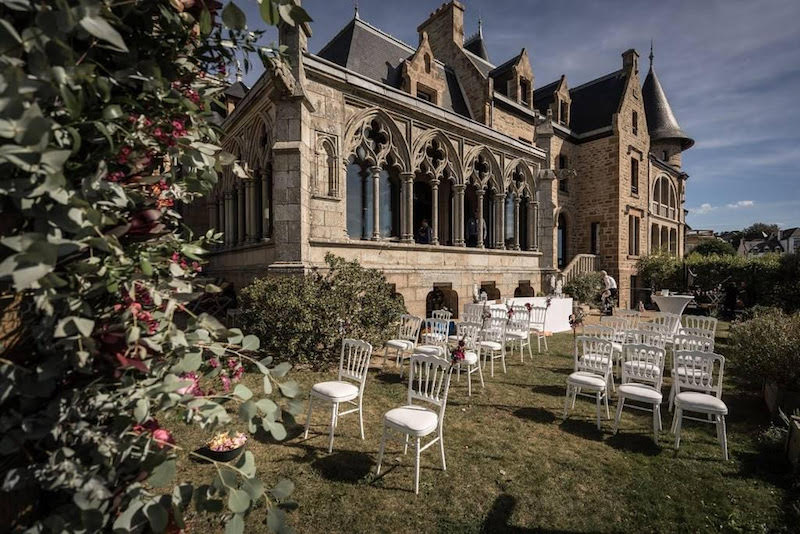 –
A French touch always gives a certain elegance to a venue, this is true. Now as far as the organization of the event is concerned, what is the most usual, that couples give you guidelines of what they want for their wedding or that, on the contrary, they ask you for advice and ideas for the realization of their special day? 
–      It really depends on the couple, but usually, we work together to organize a wedding which looks the most alike the couple. This is also more interesting for us than just following the couple's guidelines. Usually, we advise them and submit them ideas that appear like they would be perfect for them, according to their personality. We're really talking about an accompaniment process that allows them to organize a fabulous wedding.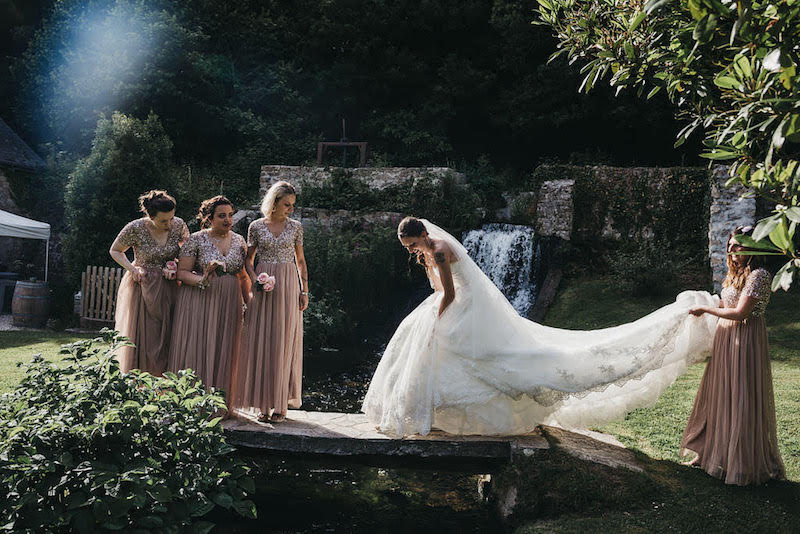 –
There is always a special event we remember for the rest of our life… What was the most original idea that you have had to organize for a wedding? 
–      One of our couples wanted to arrive to their wedding reception in helicopter. It would have been really original, however, since there was an airport nearby, the flight and thus the idea was rejected. 
–
What a shame… It would indeed have been very original. Now changing subject, tell us what type of unexpected events you have had to face and how you solved the problem. 
–      Unexpected events always happen, for every wedding. Some, very small, are barely visible, others, bigger, are much more difficult to solve and hide from the guests. The biggest unexpected event which I have ever had to deal with was a huge power cut on the evening before the wedding during which the radiators burned while they were decorating them for the ceremony. The wedding took place in April and it was cold in the afternoons. Therefore, I placed small mushroom heaters all around the interior space. We were extremely lucky because the owner of the space was very handy and managed to fix it all before the cocktail.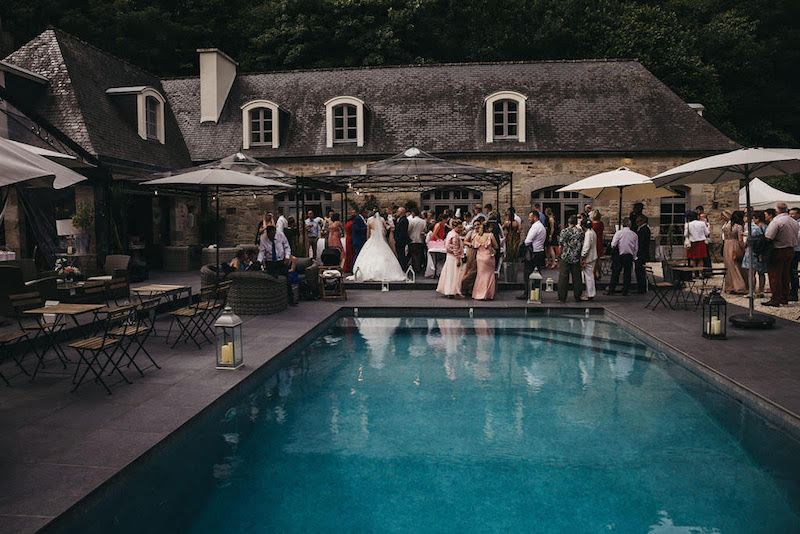 –
Dear god, fortunately for them, you were here to fix it all! Surely the couple didn't even notice the cut. Now inspire us a little, what is the most special o impressing space in which you have celebrated a wedding? 
–      Hmmm, the most special place for me was the beautiful Castillo de Ker Nelly in Morbihan. It is a venue which can only host small weddings (up to 25 people) but which has a 180° view above the sea. It is an impressive space and when the weather is good, it is even more magical if you're lucky enough to be here for the sunrise and sunset!
–
It seems really nice, indeed! One last question and then we will be done. Could you explain us the different reasons for which our couples should chose Calypso Events for the organization of their wedding? 
–      First of all, because we have 8 years of experience in events organization (and thus, in dealing with unexpected events). This is also my full-time work and I was trained for it (nobody becomes a wedding planner over the night). I consider every single couple really unique. For me, it is both a real human adventure and a great responsibility. It is one of the most important moments of their life and therefore my aim is to help them organize the perfect wedding. I have known the wedding environment for many years and I know the best vendors who always live up to the couple's expectations. 
–
Thank you so much Pauline for your time and dedication. It was a pleasure to share this moment with you and learn more about your passion and professionalism. 
–      Thanks to you for coming, it is always nice to be able to talk about my work. It was a pleasure.
We hope that this interview has helped you find in Calypso Events an agency which you can trust with your craziest requests and deepest desires for your wedding in French Brittany. 
A wedding just for you, organized with you and enjoyed by everyone, with Calypso Events. 
Photography Credits: Un petit coin de parapluie / Wat Photography / Amandine Ropars