I'm going to get married! But what am I going to wear?  When we start thinking about our wedding dress, an infinite number of questions, doubts and feelings we don't know how to face start popping up in our head, and we know we won't relax until we have chosen our wedding dress and find ourselves with the dream gown in our hands. 
But let's not get overwhelmed by the anxiety! Because if you get married when the thermometer keeps showing low temperatures and you need inspiration, this is your post. Here below, you will find all the trends that you should consider in order to choose your 2020 wedding dress, the main one being: long sleeves.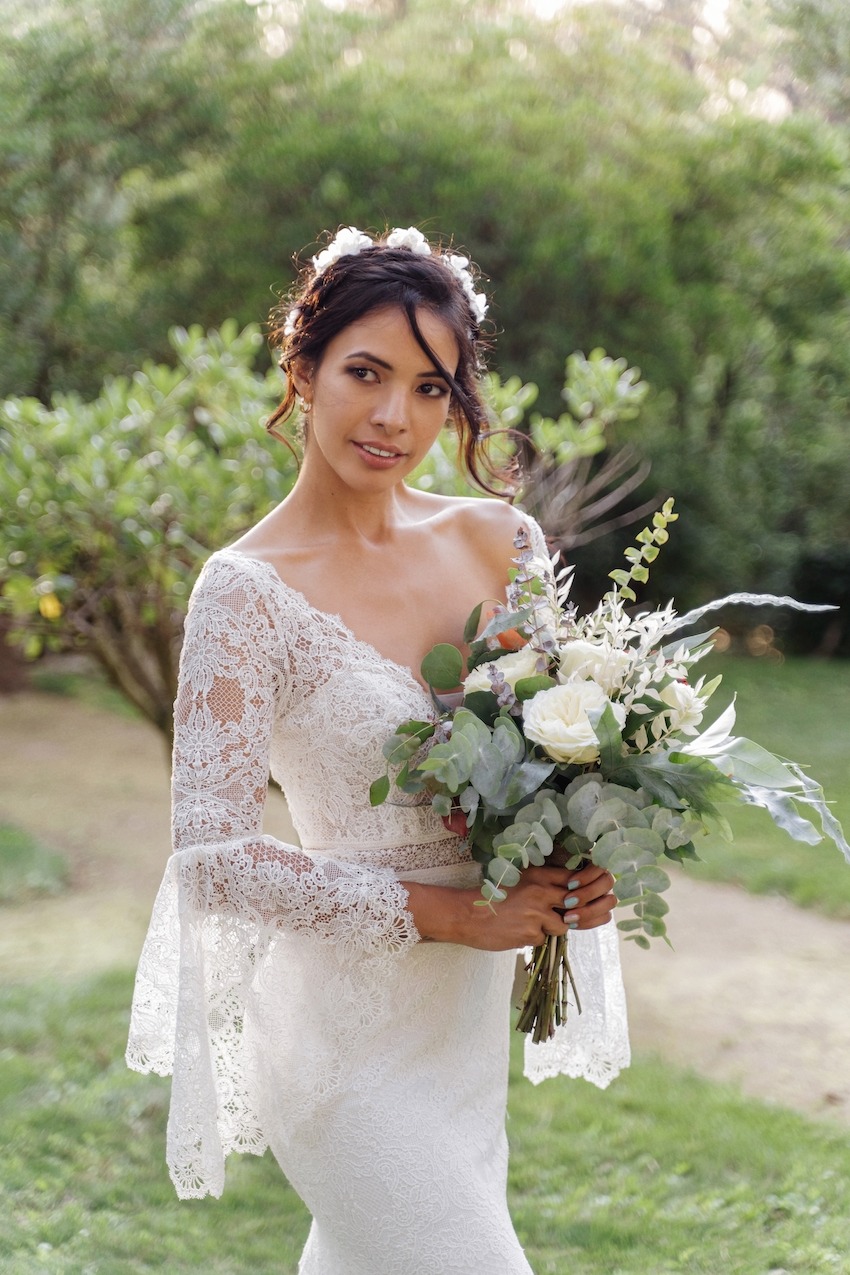 Time changes and tastes, styles and trends change along with it. 2020 will be the year of feathers and fringes, tulle and plumeti tulle, lace, flower transparencies and embroidered petals. Say goodbye to the veil and hello to the tiaras, crowns and hair accessories. We will also see a lot of big bows, buttons, belts, as well as colorful dresses like pink or pastel blue and even flat shoes! 
But the long sleeves are undoubtedly the new trend that stands out from the rest. And do celebrities have anything to do with this? Megan Markle was the last one to add up to this trend, but we had already seen Marta Ortega, Kim Kardashian, Eva González, Grace Kelly, Audrey Hepburn and Elizabeth Taylor follow the same trend.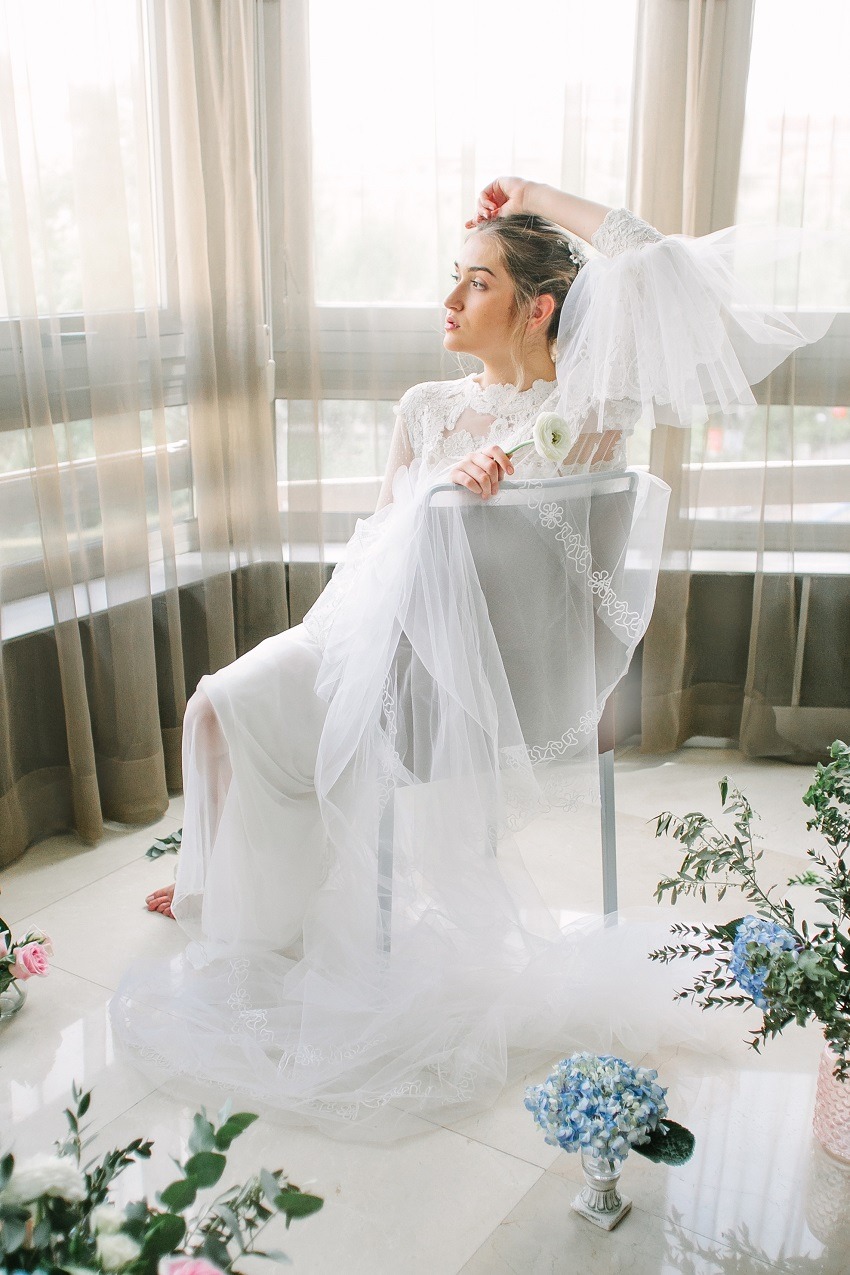 These sleeves, occasionally considered old-fashioned or out of trend, come back in strength, bringing sensuality and femininity to the bride as they can be combined with a multitude of fabrics such as crepe, tulle or lace to show the covered arms creating an effect of nudity through transparencies. A very desired effect in the last few years, which we can also notice in the puffed and large-volume sleeves. 
But what we really like is the simplicity and minimalism: you can opt for long smooth sleeves following the tendencies of the shoulder pads or the details on the wrists, leaving them closed or accompanying them with light feathers.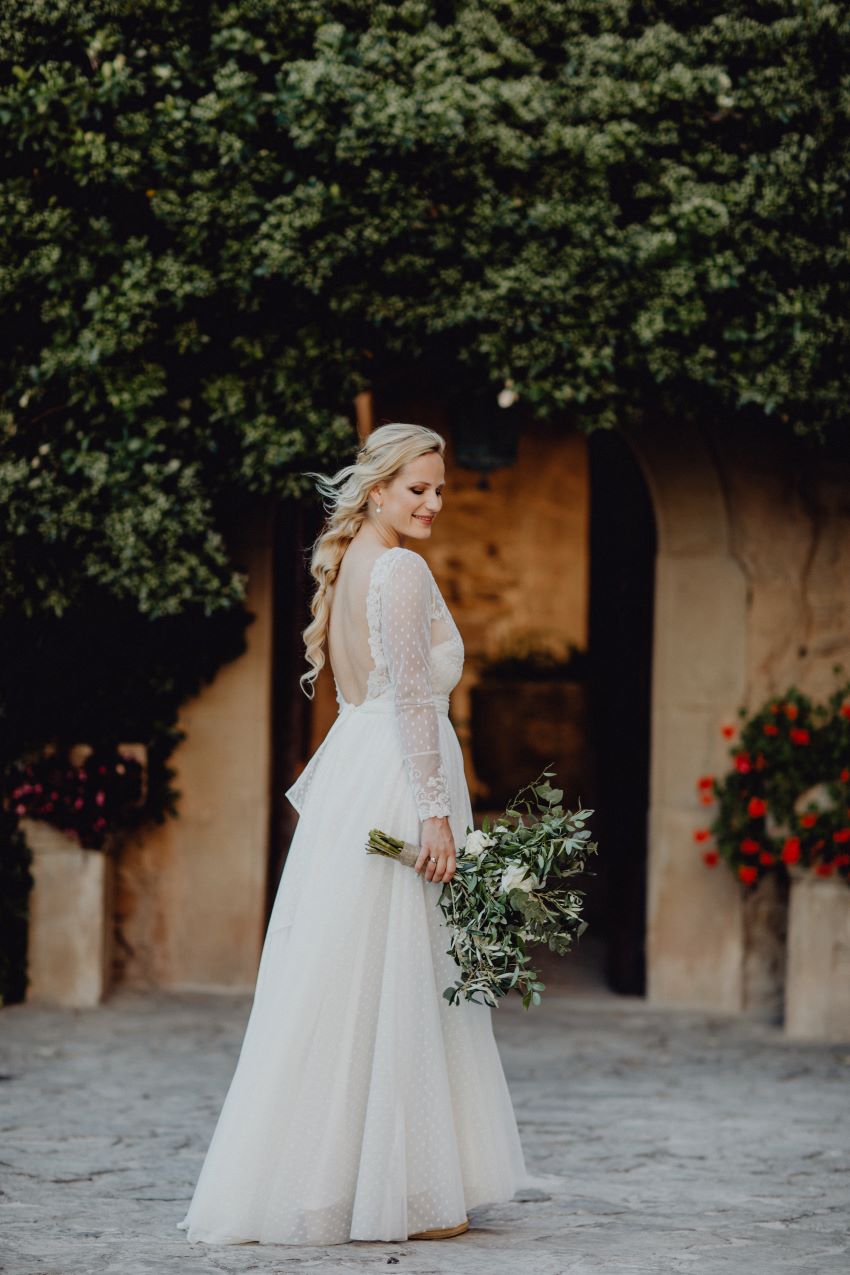 It is also worth to note that capes also got back into the game as another way to cover our arms on our wedding day, whether they are fixed or removable, long or short to match the tail thus creating a distinguished, different and original style that at the same times keeps you warm!
To all of this sums up the fact that, nowadays, women have broken the schemes and established rules, showing up in 2020 with jacket suits, a revolutionary set that will show the long sleeves with more style than ever via blazers and vests matching trousers. This breaking tendency will give a little personality to all those women who turn out to be more warriors than princesses.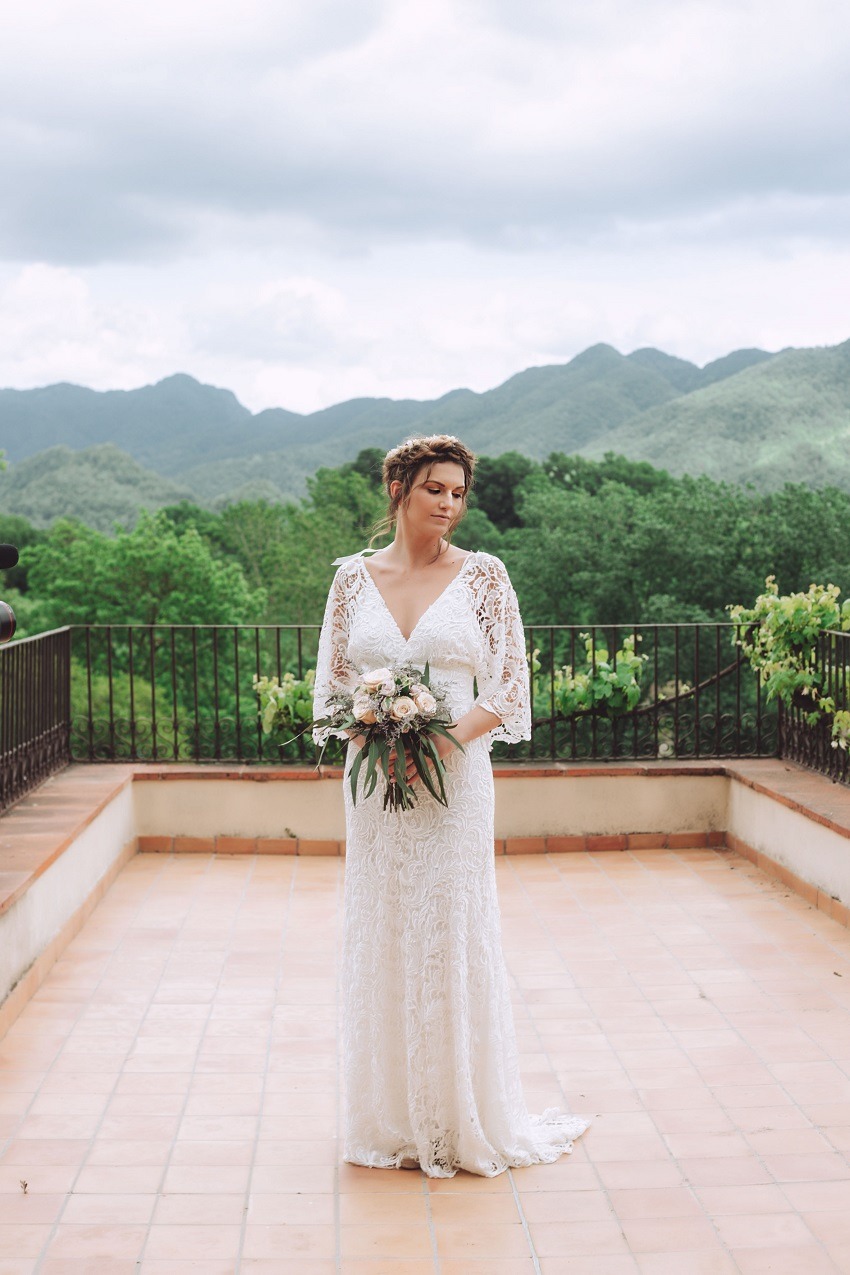 And in case you still had doubts? Did you know that removable sleeves exist? This new trend has showed up recently among the brides. 2 in 1 dresses where it won't be necessary to have two different dresses: one for the ceremony and one for the reception. You can always opt for removable sleeves or capes. It is just like putting on another pattern!
Long sleeves have turned into favorites and are coming to stay, since they perfectly adapt to any type of person, whatever their age is, adapting to the style and personality of each of them. In addition, they can also adapt to necklines, backs or silhouettes and to any fabric. A very sure choice which will continue to be seen among brides and walkways. 
If you do not want to leave anyone indifferent, say "yes, I do" to long sleeves. They are absolutely trending!
_______________________________________________________________________________________
Photo1: Anastasia Reut, Photo2: Tatiana Vasilyk, Photo3,4: Svetlana Dubovenko