A barefoot bride wearing a Yolan Cris dress underneath a floral arch: could this be our Greek fairytale wedding? Claire and Manoli's wedding is undoubtedly our dream celebration. Wildflowers, the beach, lace and a mix of modern and Greek music, what else do you need? The couple managed to organize a perfect bohemian wedding in Greece, since both of them had family in Creta and they were both aware of the magic the island provided.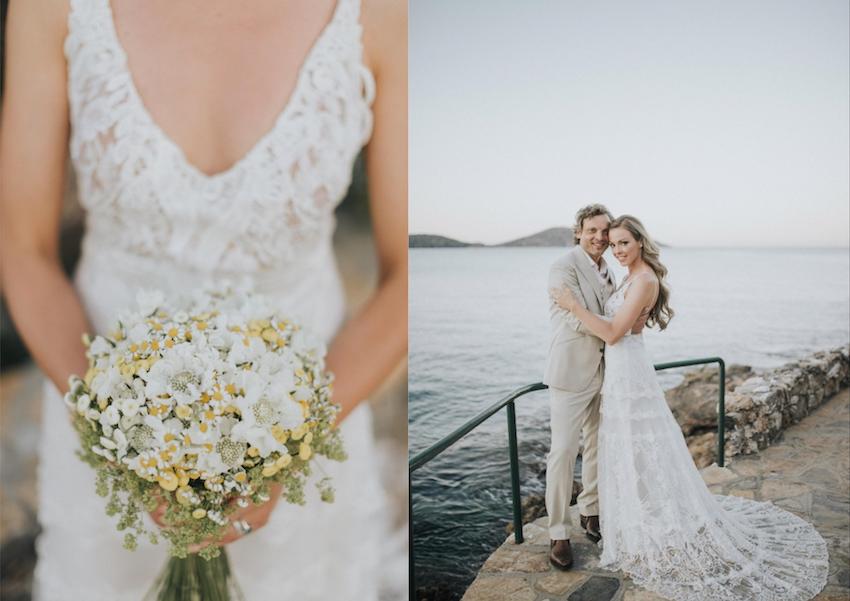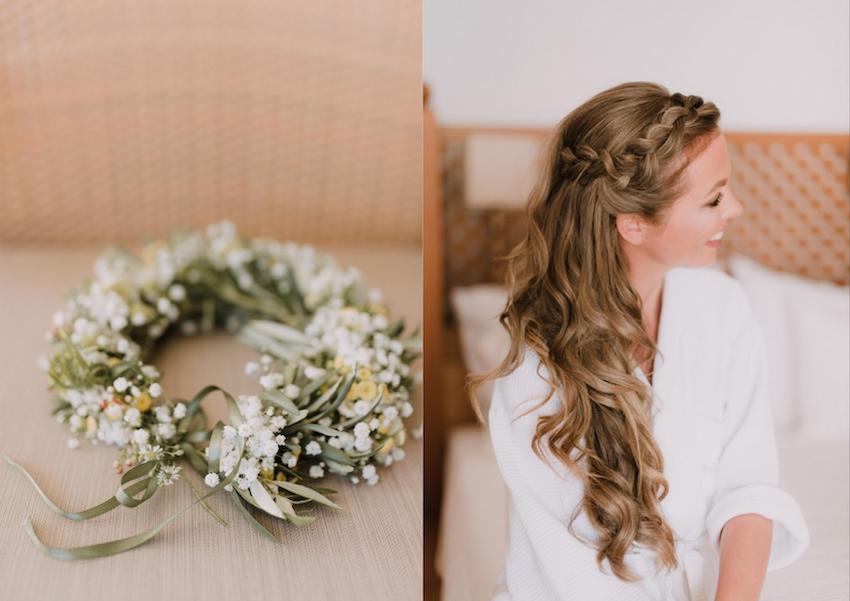 The dress: a great protagonist
The bride bought her wedding dress, designed by Yolan Cris and fully handmade from a floral pattern, in a shop in Amsterdam. She wanted it to be light and open because they had chosen an elegant and creative wedding on the beach. For the jewels, the bride opted for a very nice golden bracelet from the French designer Aurélie Bidermann. A natural make-up, and, for the hairstyle, beach waves with a half-braid.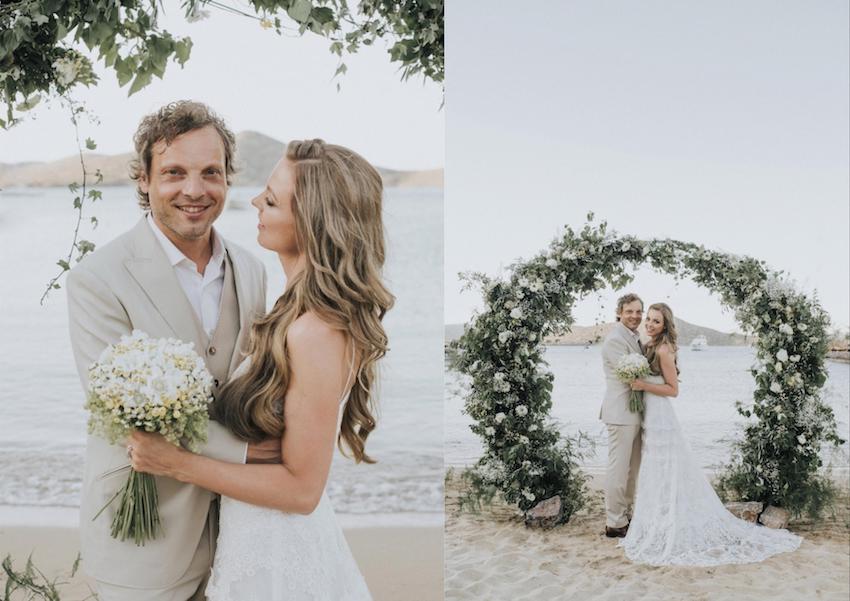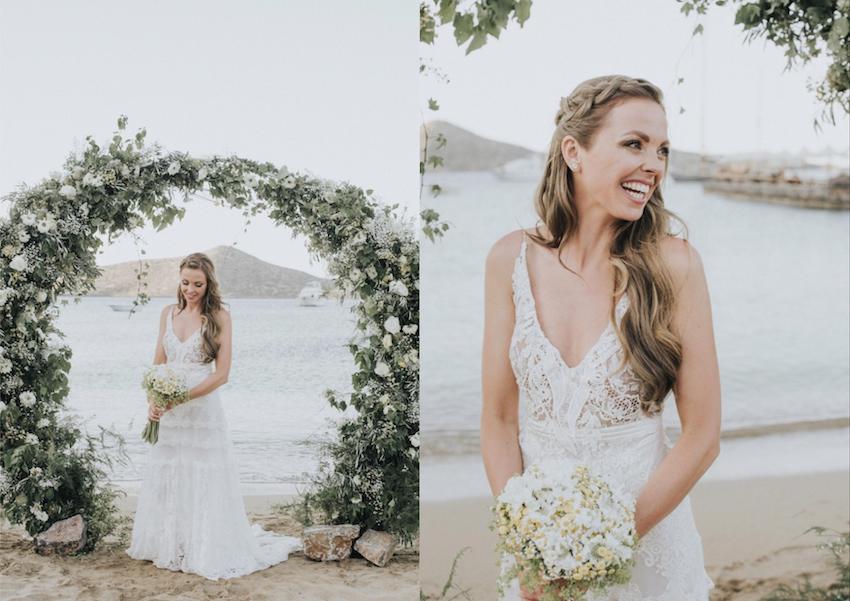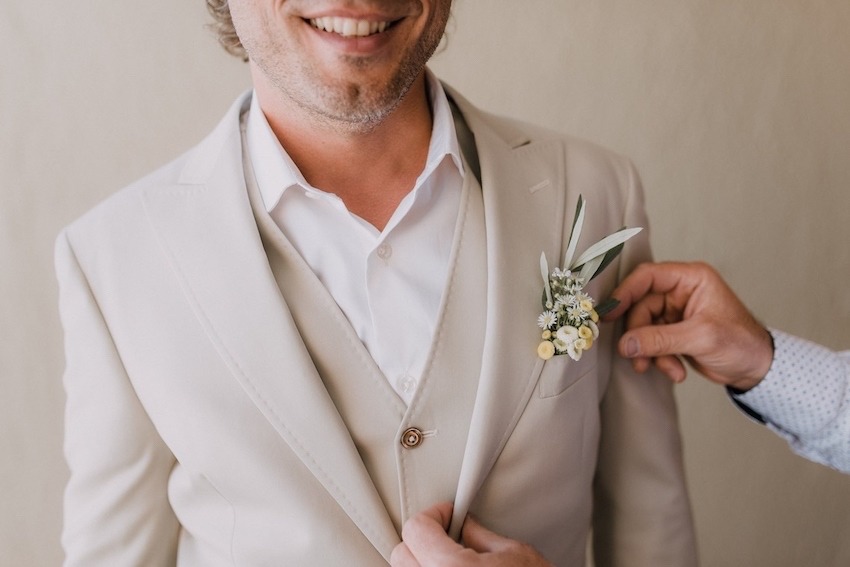 The place
The couple had fallen in love with the island of Creta for its nature and purity. In addition, the weather there is perfect, and they wanted to celebrate their wedding near the beach as they love the smell of the sea, the beautiful and romantic bays and the hot sensation of the sun on their skin.
The Bohemian theme suited them even more as it represented the unconventional style of life which the couple thinks represents them best: creative, free, real and pure minds, and love, lots of love.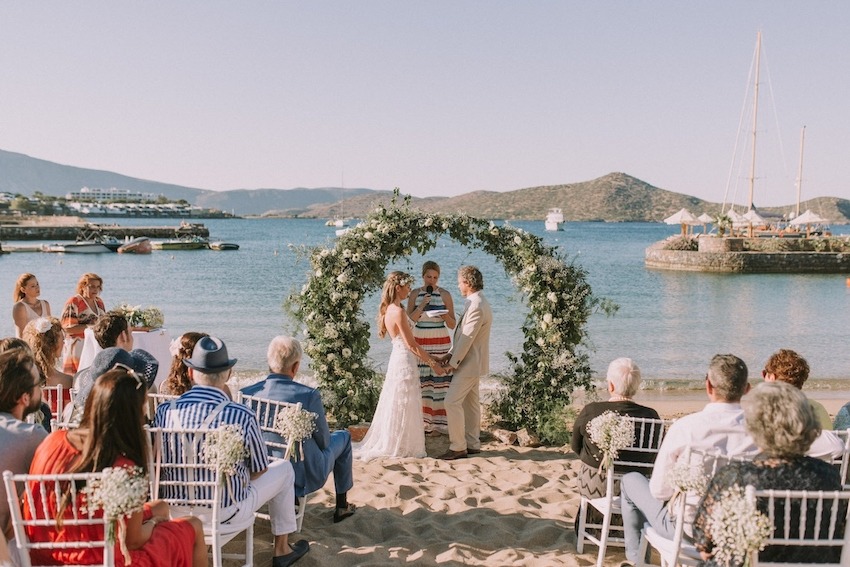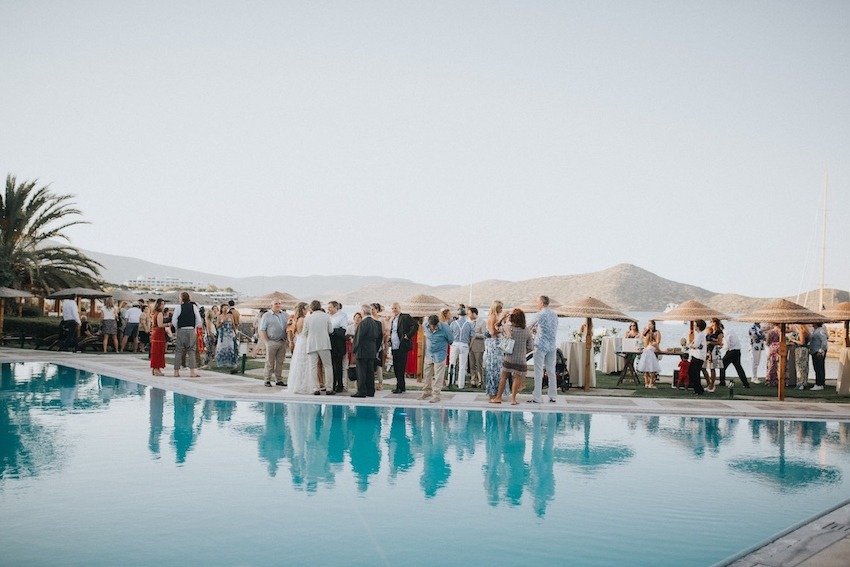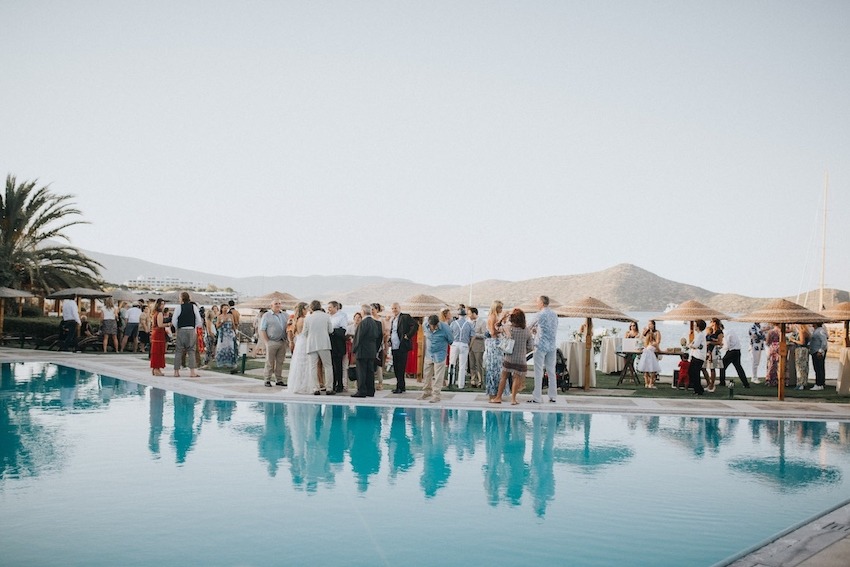 The ceremony
Half of the ceremony was pronounced in Greek by the bride's sister and the other half in Dutch by the groom's brother, so that all the guests could understand their love story. This was an authentic multicultural wedding!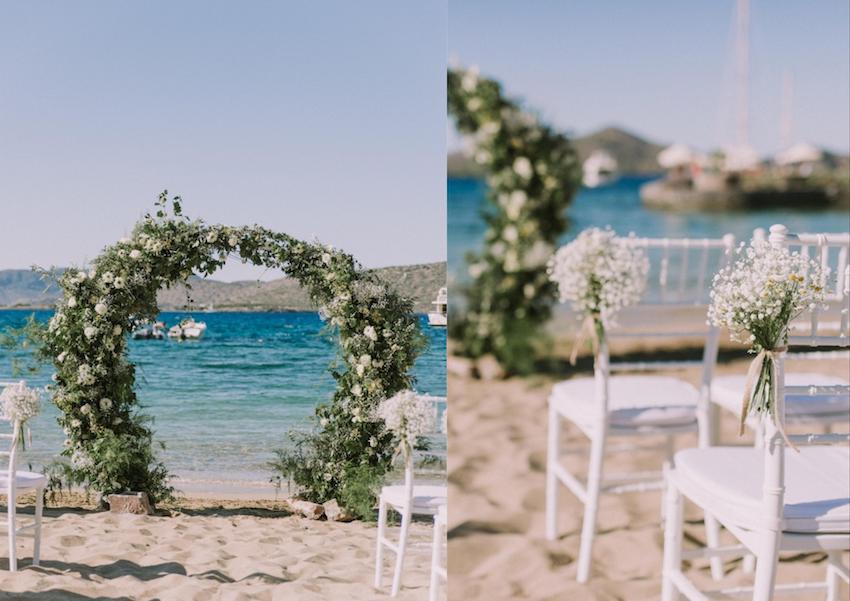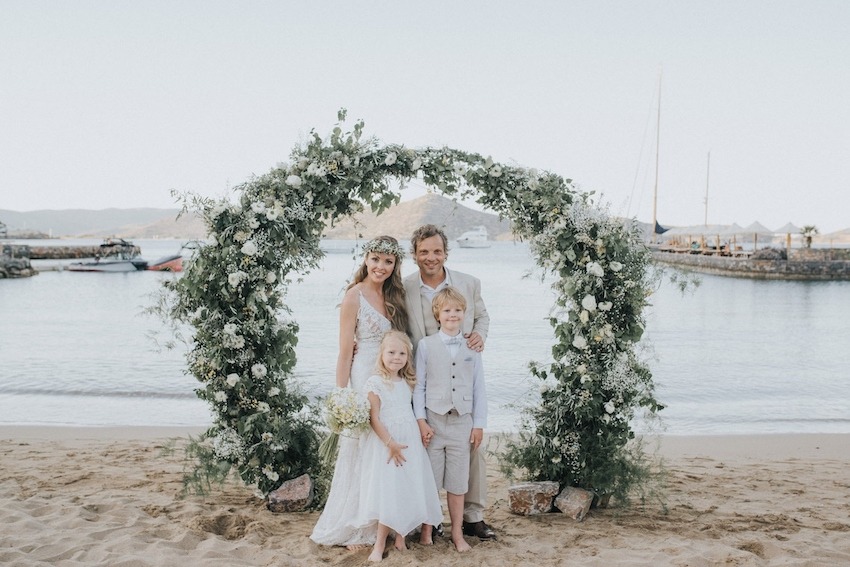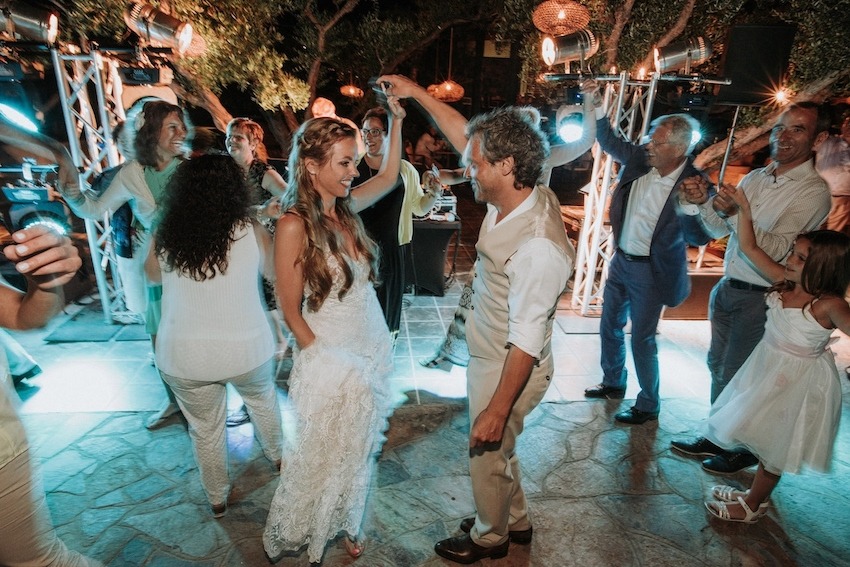 The wedding team:
Photographer: Paulina Weddings // Wedding planner: Weddingplanner het Bruidsmeisje // Wedding dress: Yolan Cris // Shoes: K Jacques // Flores: Fabio Zardi // Hair and Make-up: Marianna Georgoulaki // Venue: Porto Elounda