Have you ever dreamt of the Italian landscapes of Tuscany as the scenery for your wedding? With the inspiration we're going to provide to you, you won't doubt about this place's special charm and the fact that it is one of the world's most romantic places. 
Rachel and Katie chose to organize a wedding in Tuscany in a minimalist way, taken-care-off up to the smallest detail. The couple decided to give huge importance to small details, such as the paper and the exquisite and modern calligraphy of the wedding invitations, provided by Papel New York.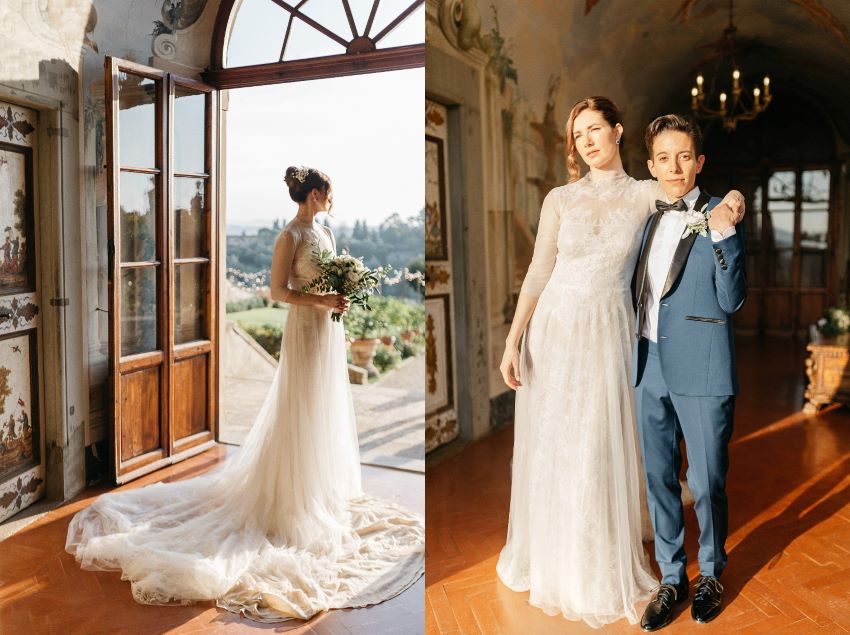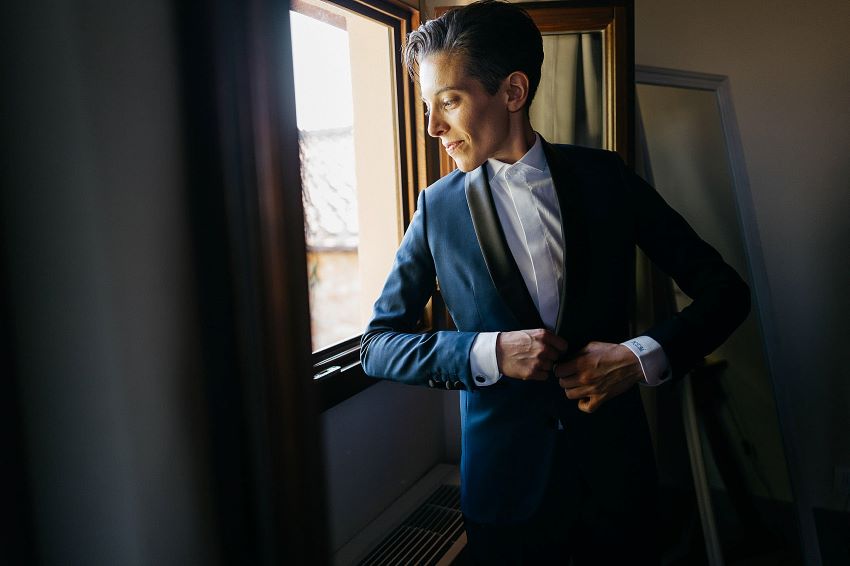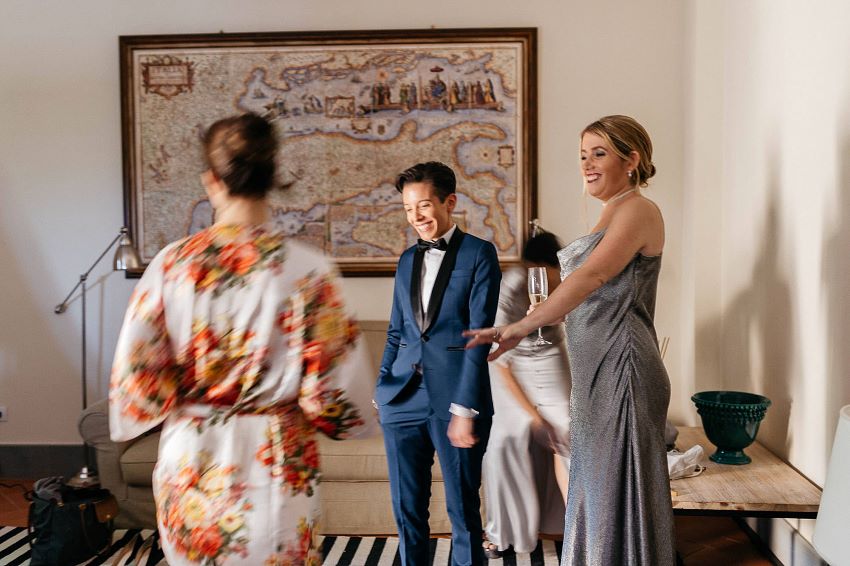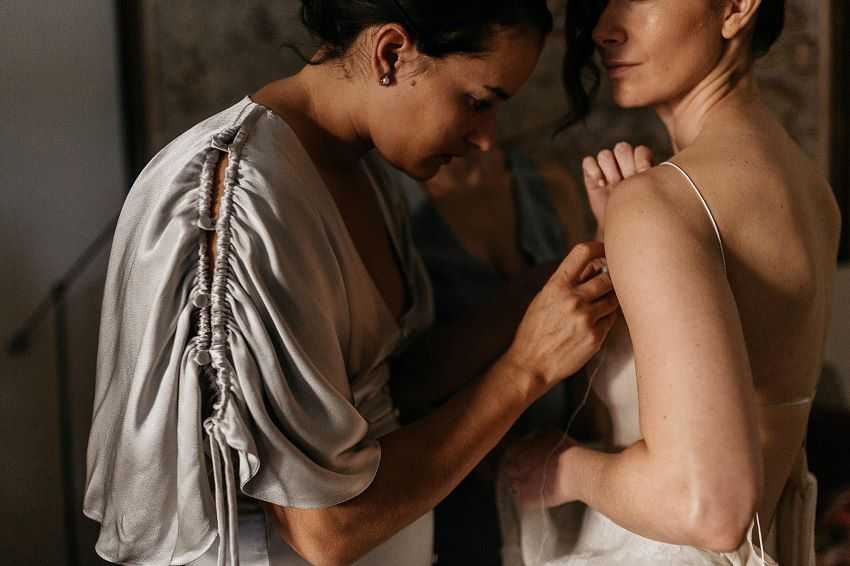 Conforming to the traditions
The couple decided to follow the traditions such as wearing something blue, borrowed and new. Rachel had decided to opt for sapphire and diamond earrings borrowed from her friend, Jen, and on her feet, Manolo Blahnik's classic ivory high-heel shoes.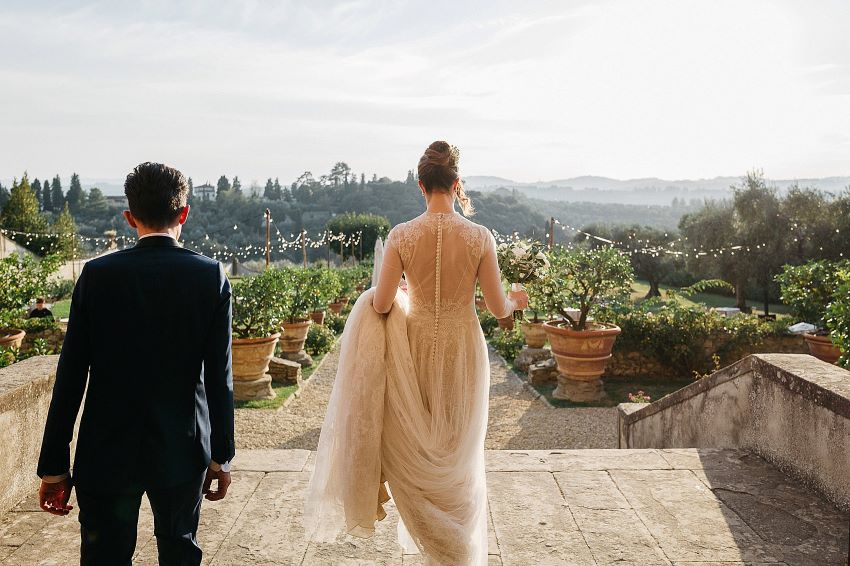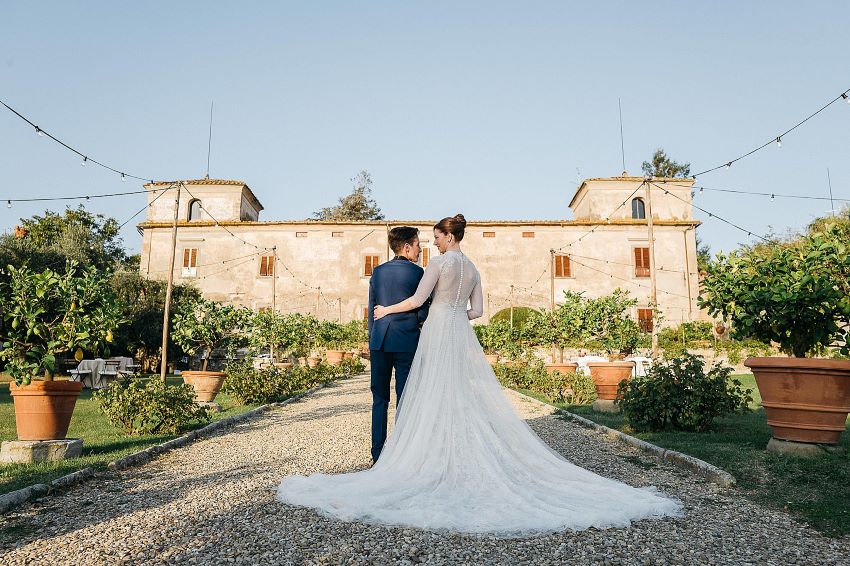 On the other hand, Katie wore a hand-made Bindle & Keep dark-blue tuxedo with black silk flaps that contrasted with a white shirt with monogrammed cuffs and a black bow-tie.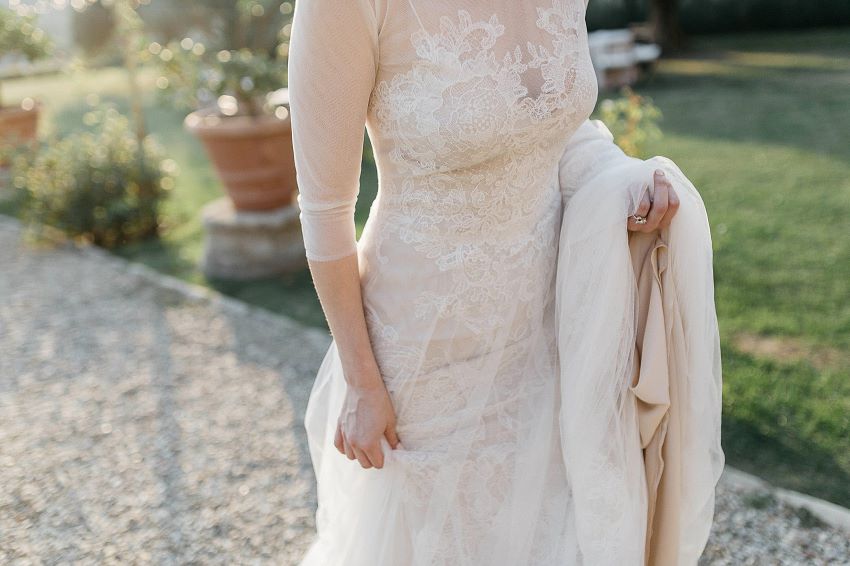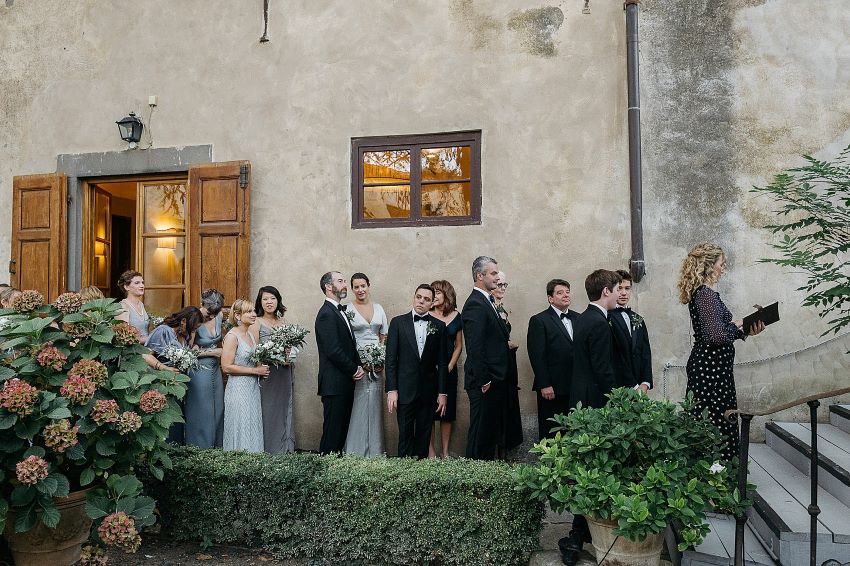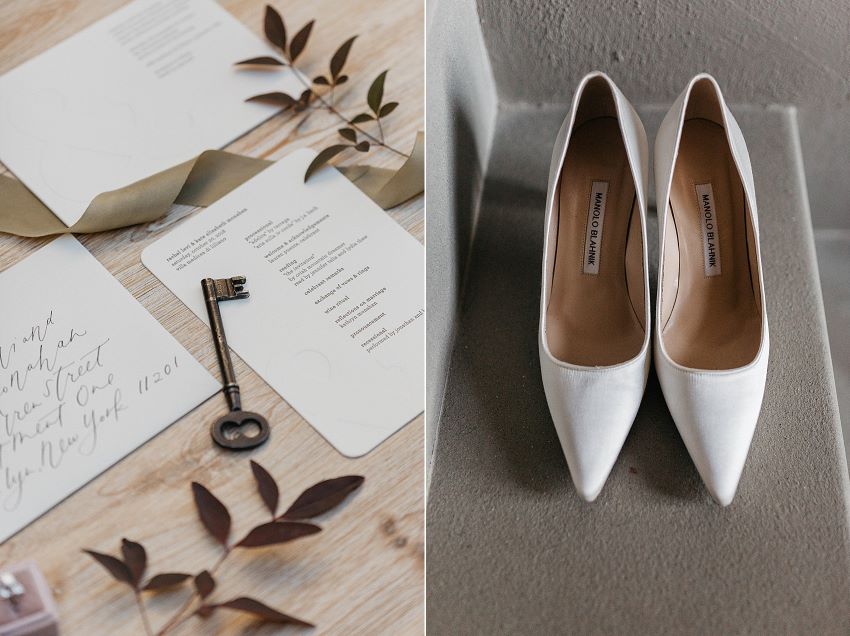 Villa in Tuscany
Rachel and Kathy decided to decorate everything with spectacular floral arrangements all around the villa, in the same pink and red tones as Rachel's bouquet. The brides exchanged their vows and their rings on the villa's terrace which provided views on the Tuscan countryside and the gardens of the villa were illuminated with small lights giving a very romantic touch.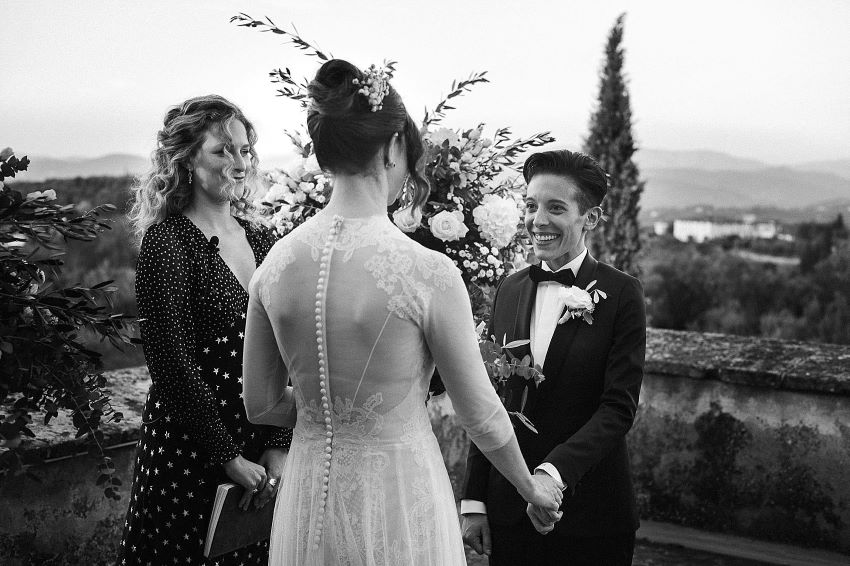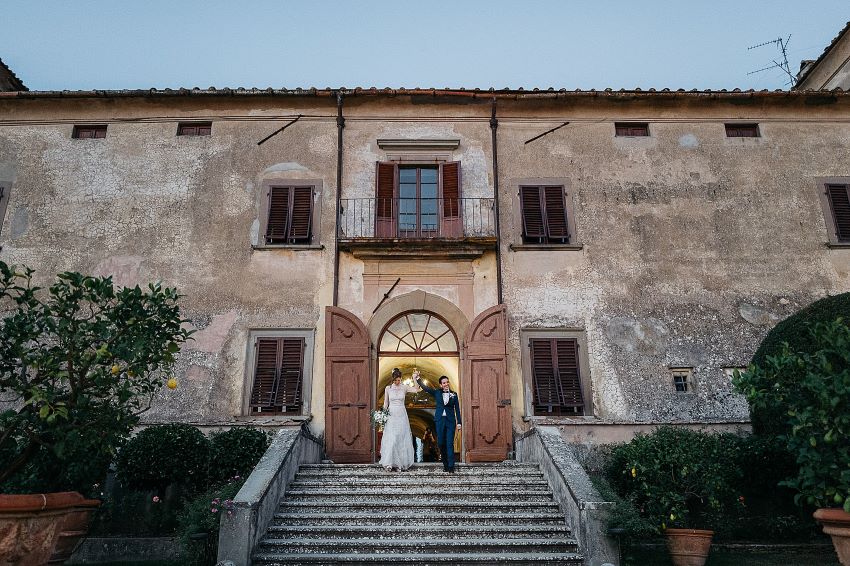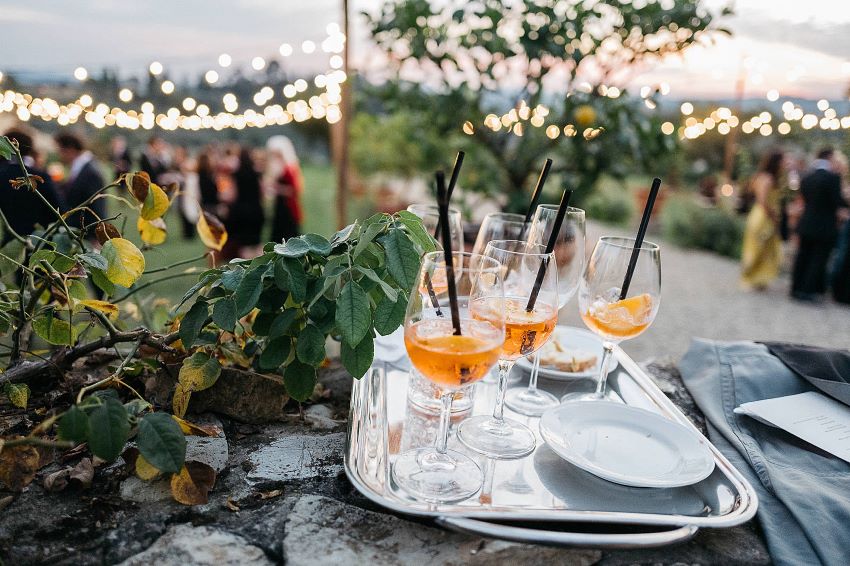 The rustic wooden dining tables used for the banquet were decorated with eucalyptus garlands, olive branches and flowers, intertwined with beautiful Italian lemons.
Once the speeches, toasts and food were over, the music band "The Strike" began to play, giving way to the party where Katie and Rachel performed the first dance with the beautiful song Under a Blanket of Blue in the background.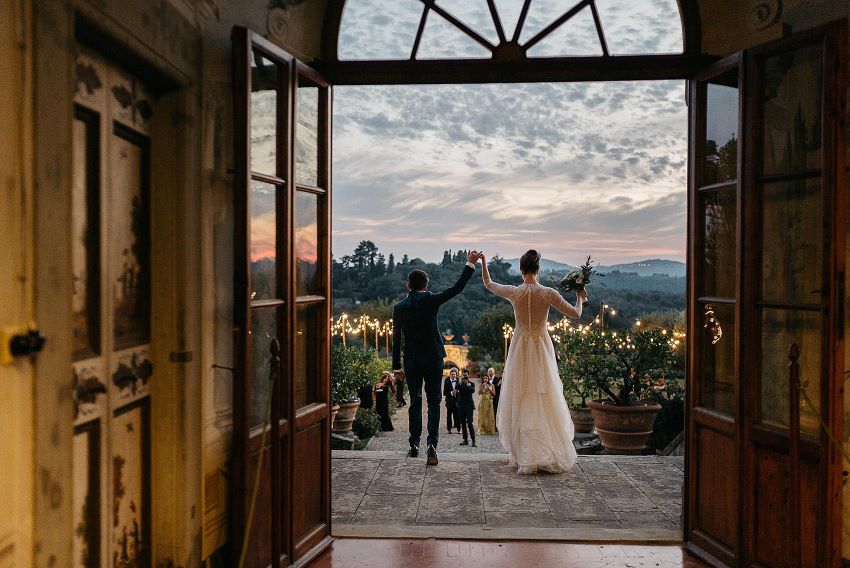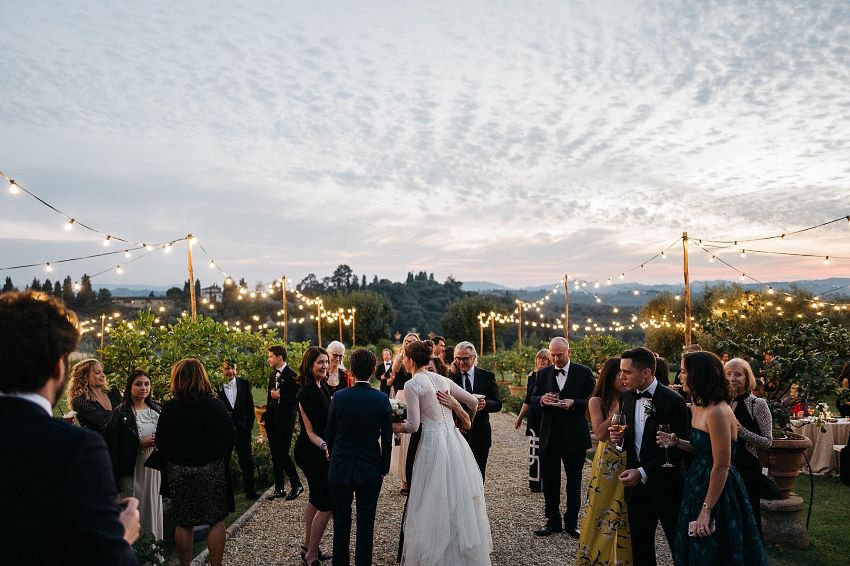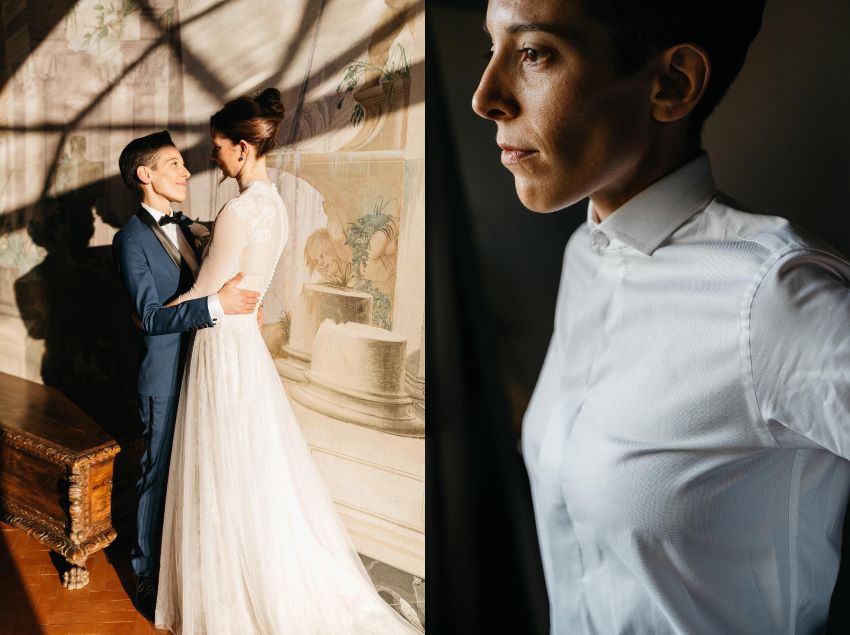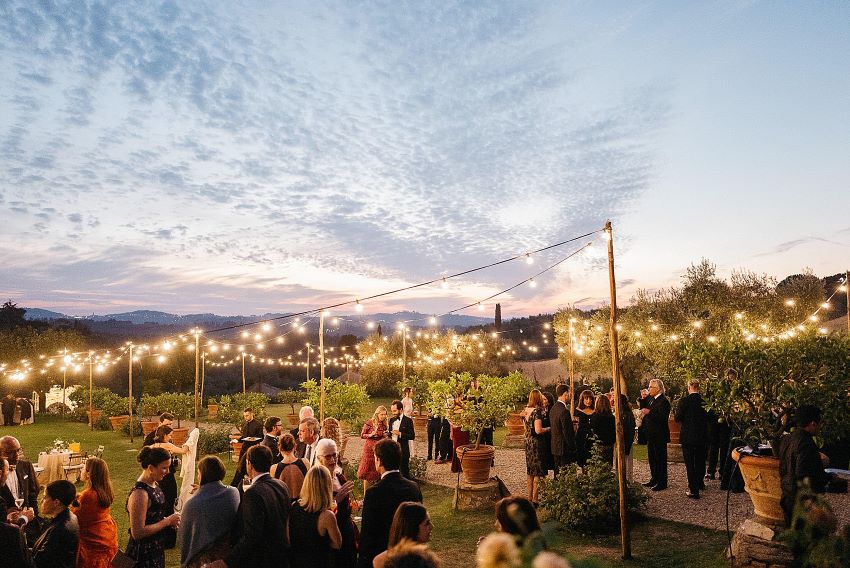 The wedding team: 
Photography: Stefano Santucci // Planner + Flowers: Infinity weddings // Venue: Villa Medicea DI Lillano // Rache's Dress: Vera Wang // Hair + Make-up Artist: Cherie Spisso // Rings: Branford Jewelers