When Nadia and Marco started planning their wedding, they knew they wanted to celebrate it at a magical place. Many of their guests had to travel to Italy from various parts of the world, so they wanted a place that was well located but at the same time special. That's why, finally, they decided on a wedding at Lake Como. The celebration was very elegant and simple, the bride and groom wanted to make a small tribute to modern relationships and authentic love stories.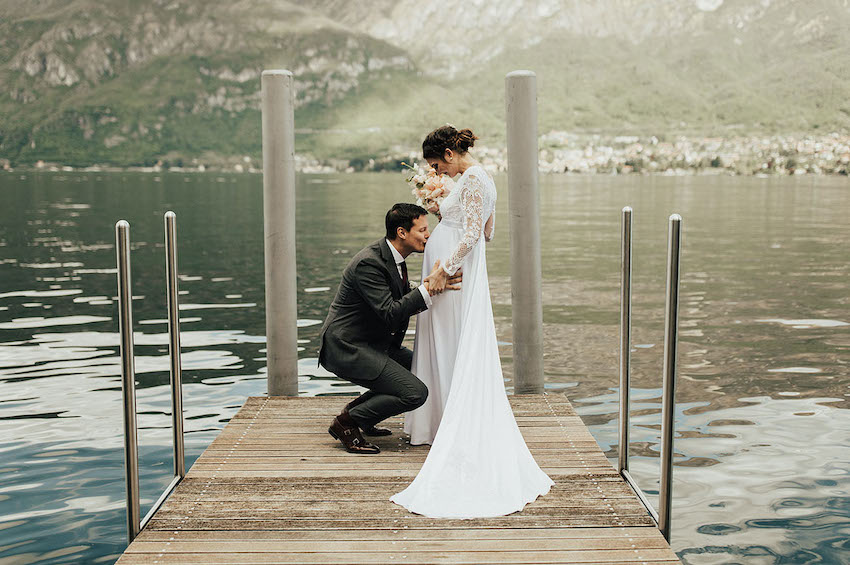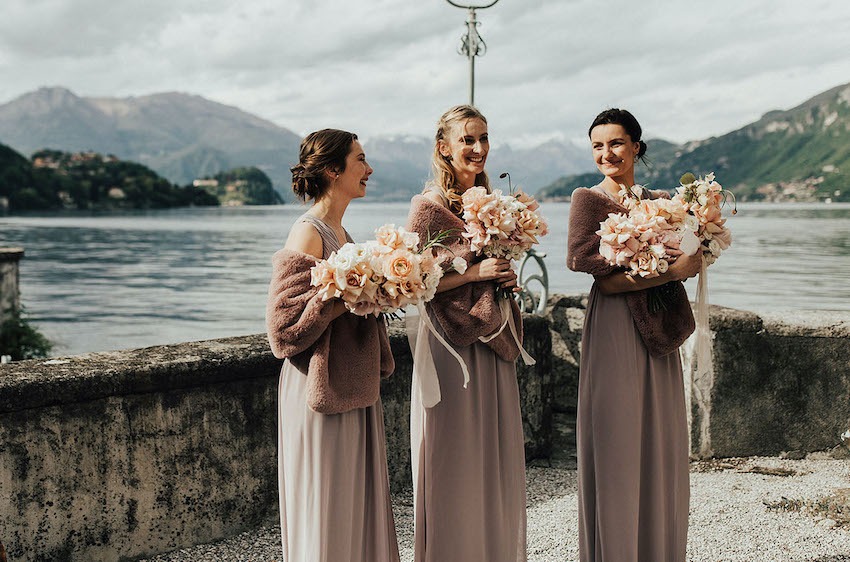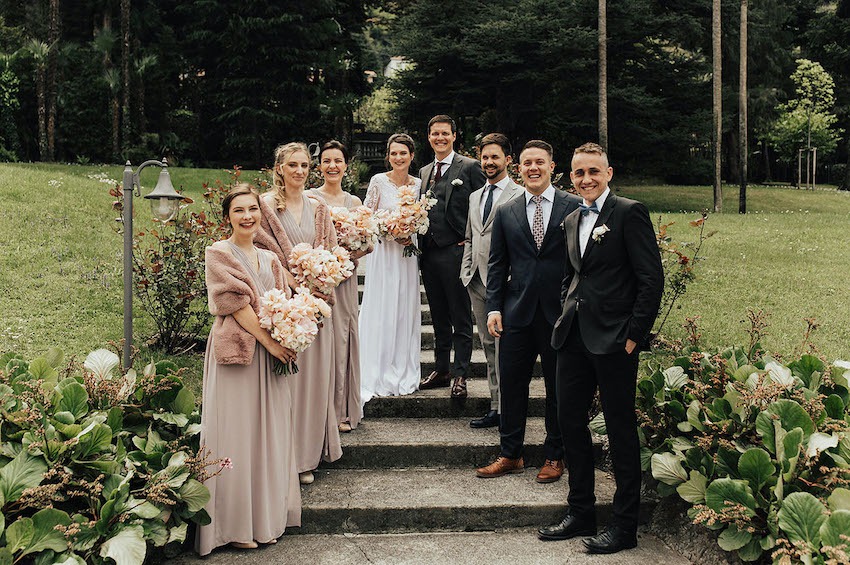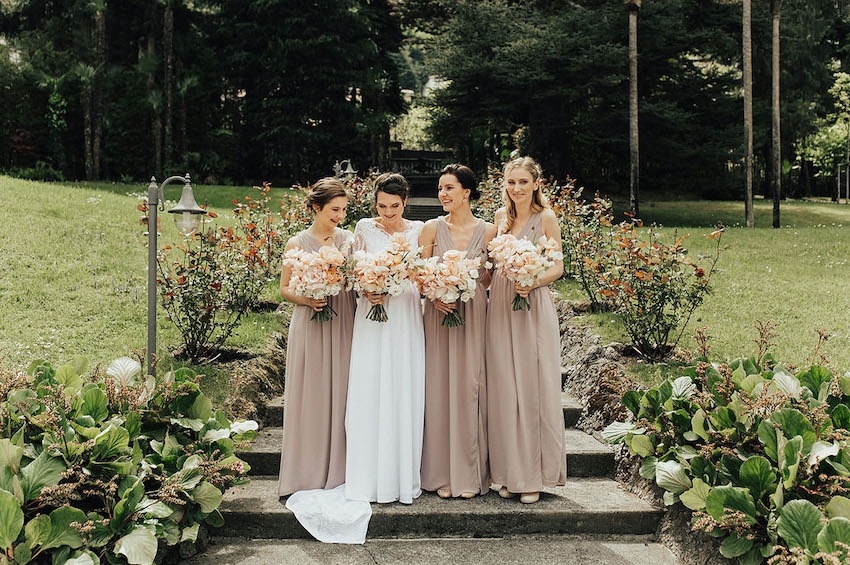 Two-piece dress
The bride was seven months pregnant when the wedding was held, with that in mind she was looking for the perfect dress for her big day. After months of searching, she found the perfect design: a creation of two individual pieces made by the firm Dyona Dresses. The bride was completely in love with the result.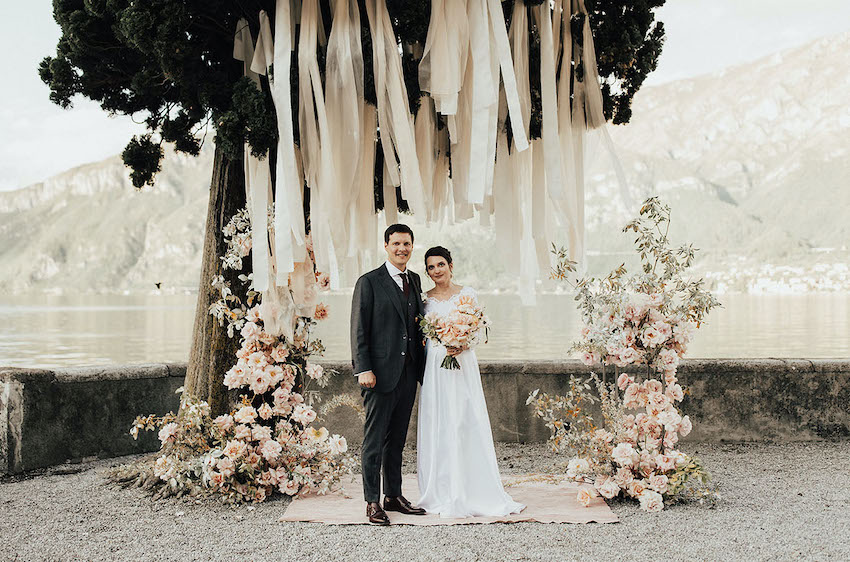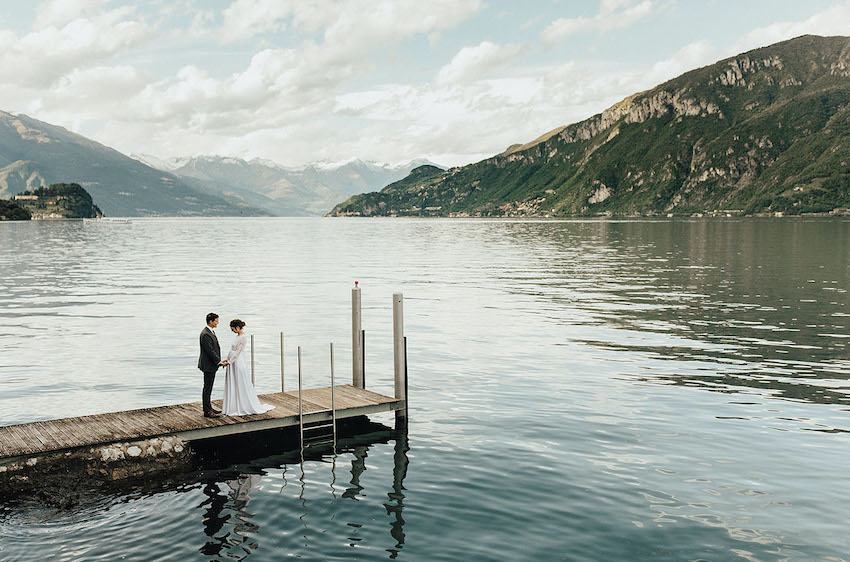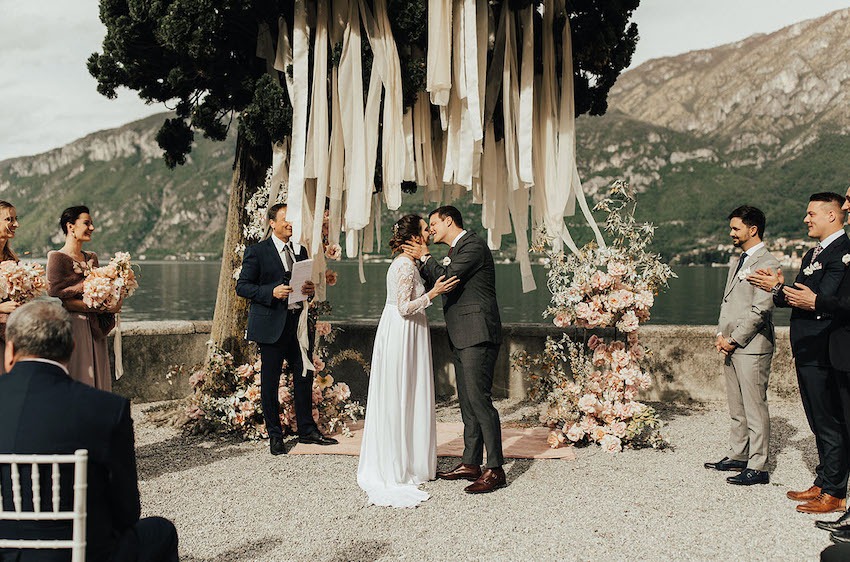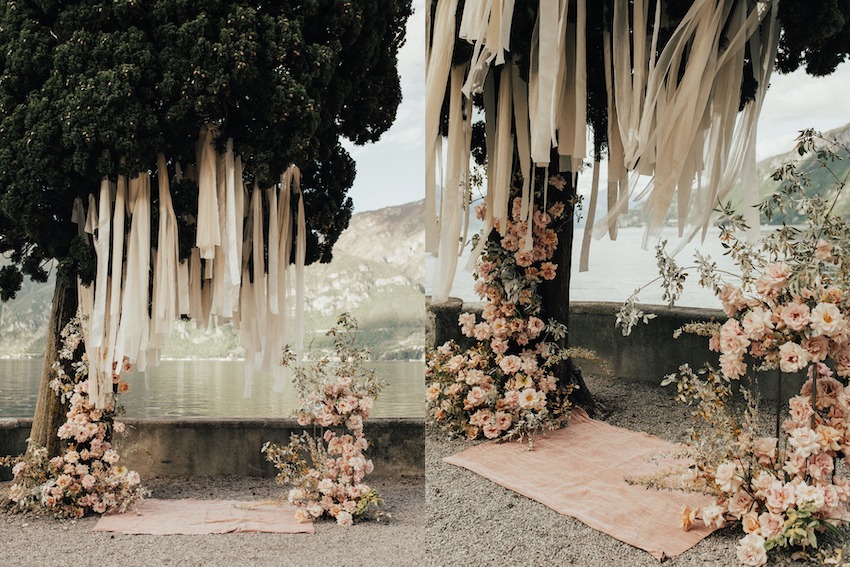 Floral setting
A dream scenery was created for the celebration, decorating all the facilities with different types of flowers such as roses or poppies, and all of them in green and soft colors. The tables were also decorated with floral arrangements, thus creating an elegant and intimate reception atmosphere for the guests. A palette of pastel colours, specifically peach and dusty blue, was used for every detail placed in the celebration.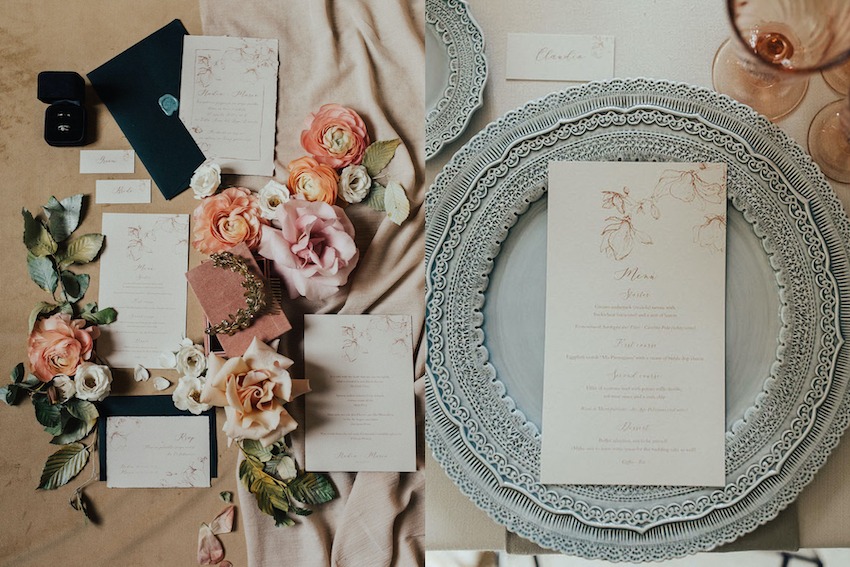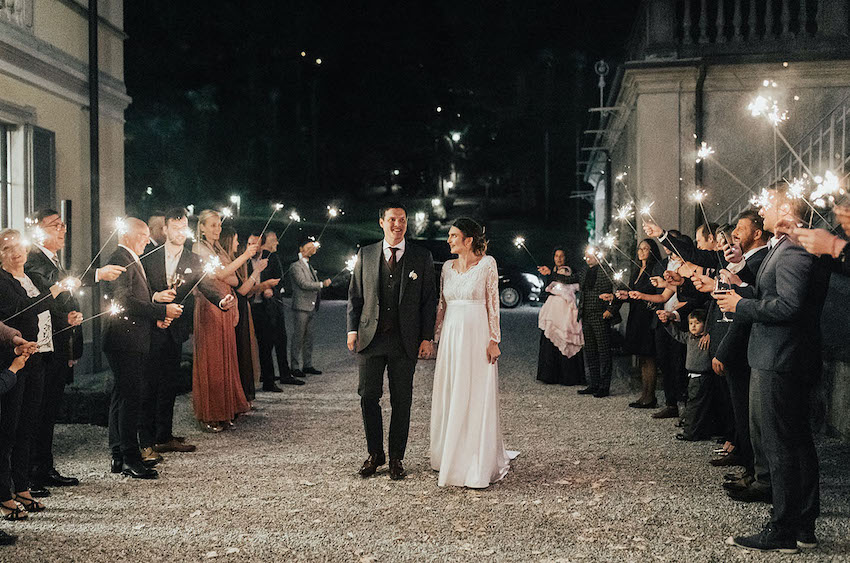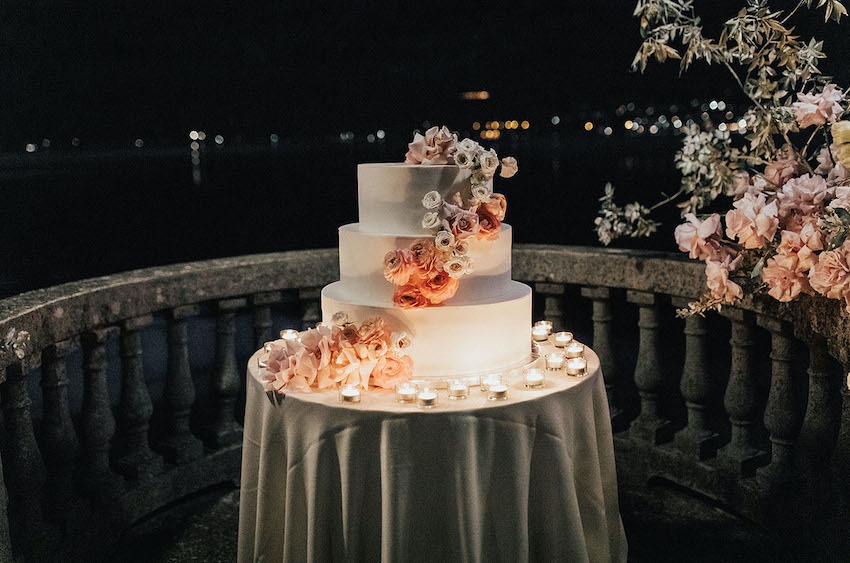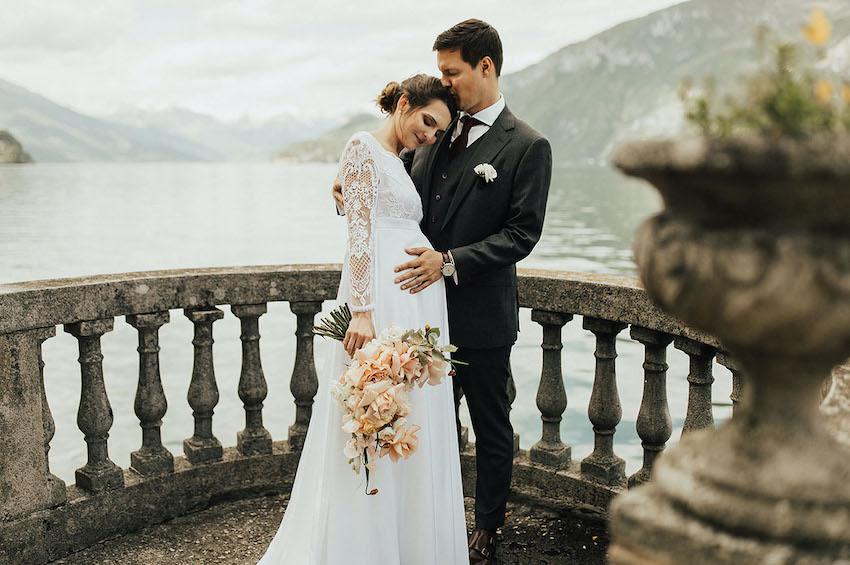 The wedding team:
Photographer:  Lauren Nicole Photography // Location:  Aura del Lago, Limonta, Lago di Como, Italia // Wedding Planner:  Benevent Planner // Flowers: Evelina Florence Flowers // Dress:  Dyona Dresses // Hairdresser:  Guinevere Vines Headpiece// Wedding Shoes: Prada // Catering: Class