The French lavender fields have something so special that they will want you to get married there. The romance of the next intimate ceremony was captured by a wedding photographer from Sydney and this exciting day was coordinated by LOVE & PROVENCE. The South of France has the most breathtaking lavender fields. It is during spring time that lavender begins to blossom in soft purple color.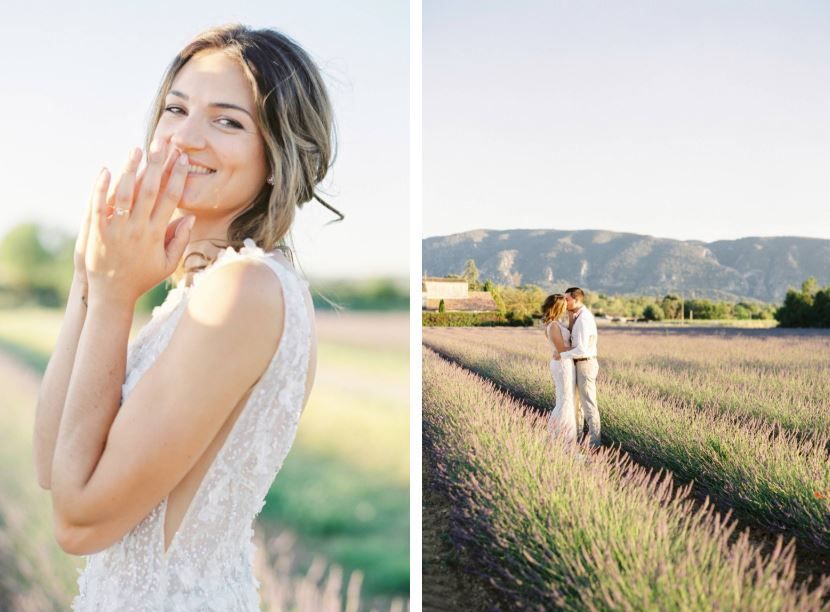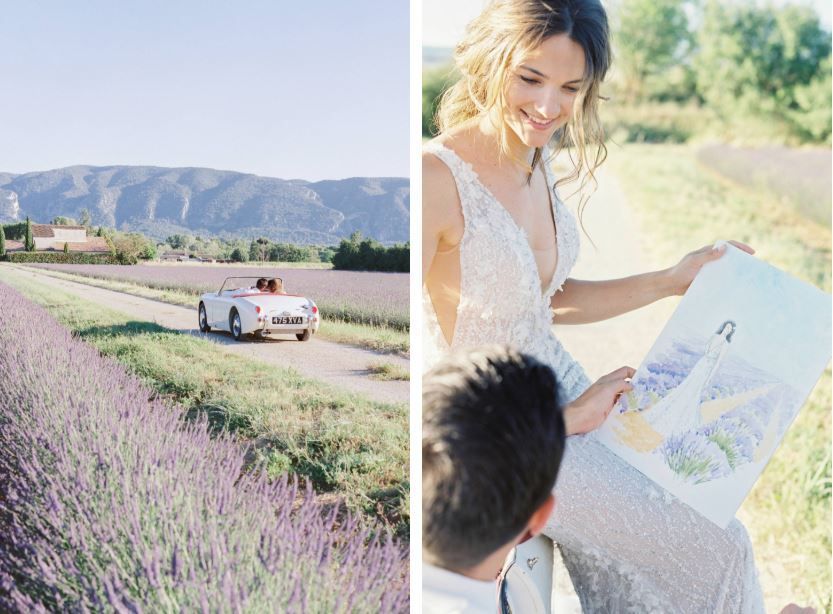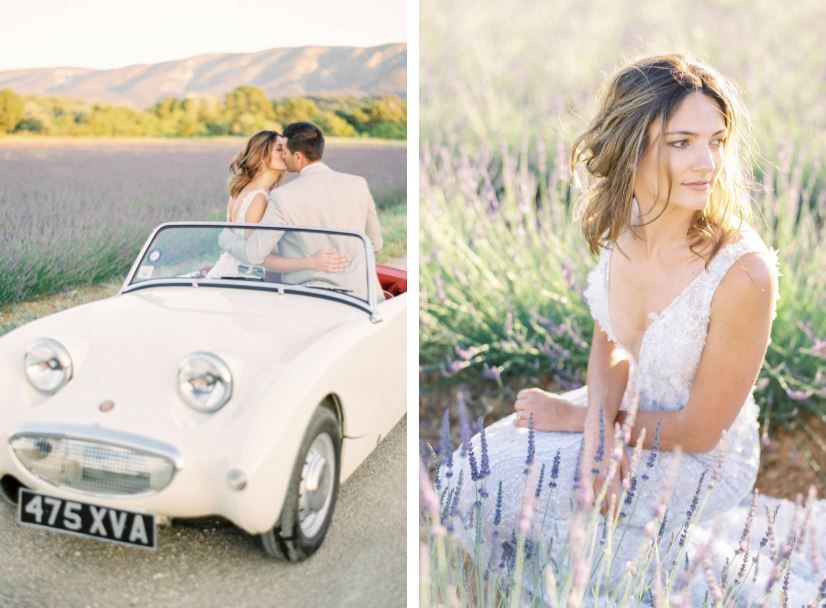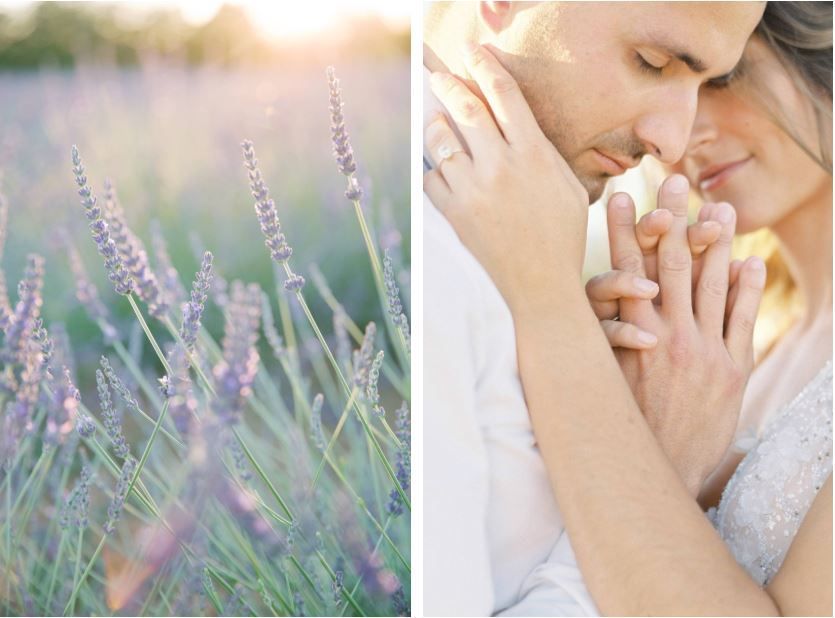 This is the reason why  the bride and the groom chose this wonderful season as a background for the ceremony and the wedding photo shoot. After all, there is nothing more intimate than a wedding on the lavender fields!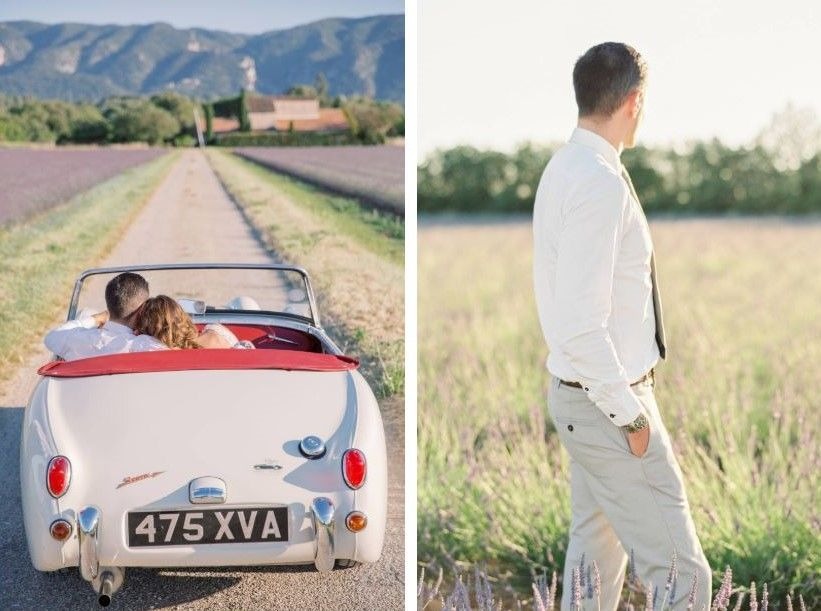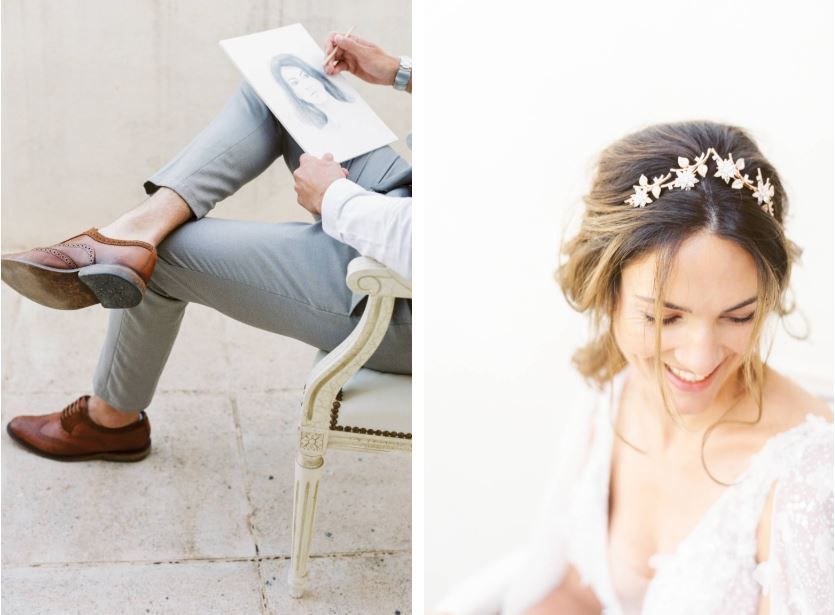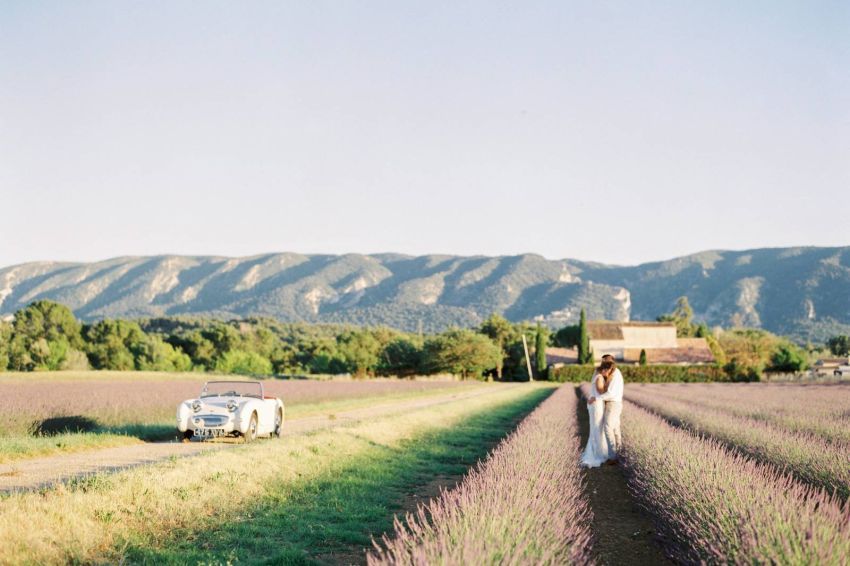 Hugo is an artist who lovingly painted a beautiful portrait of Marion in the morning to surprise her.  The vintage car came to pick them up early in the morning to take them to the magnificent lavender field, where the flowers with their precious scent and the nature sounds created the perfect backdrop for their love story. It was a magical moment. Marion gently looked at Hugo.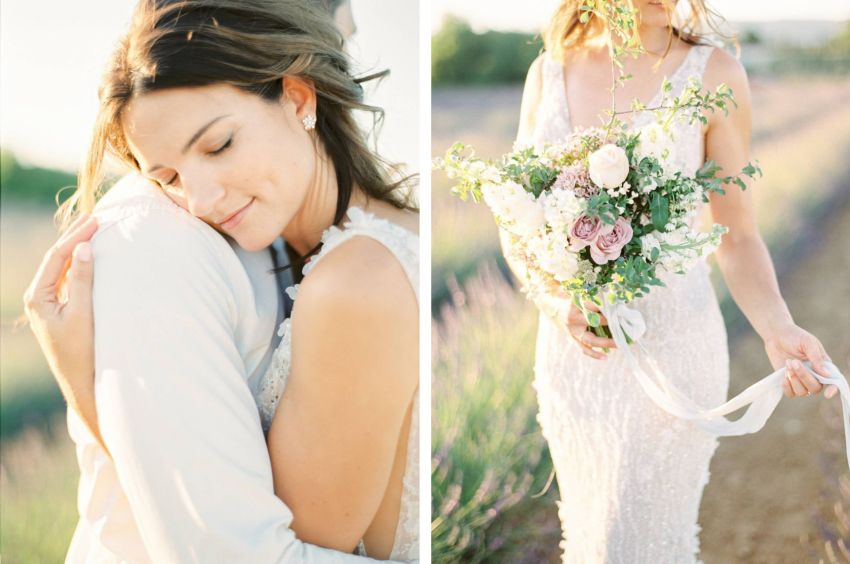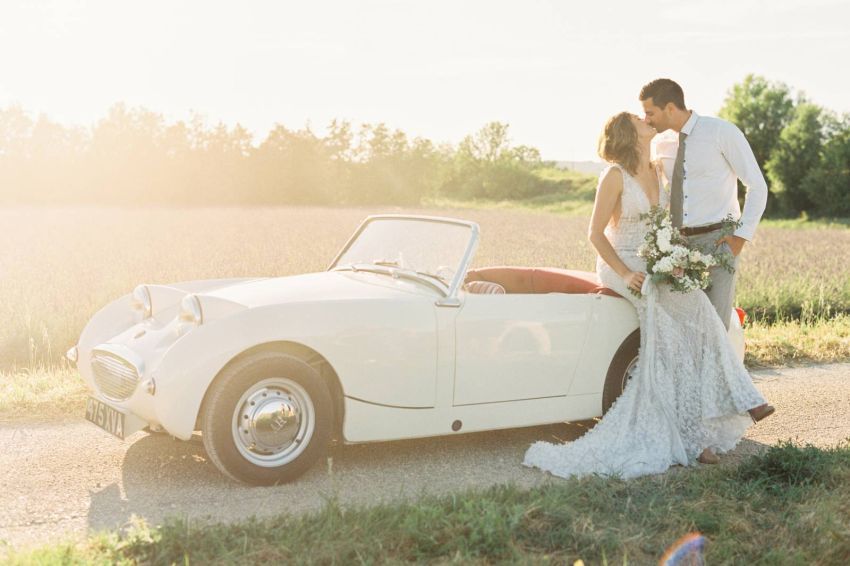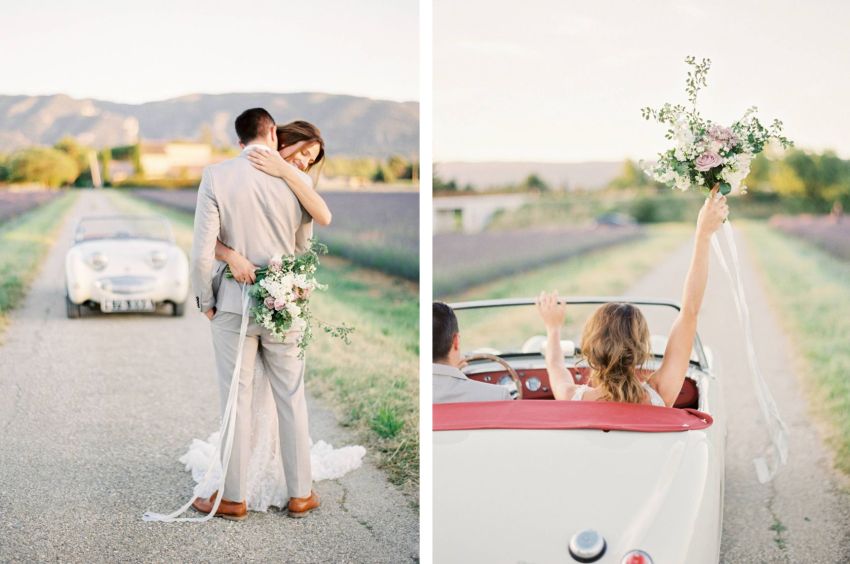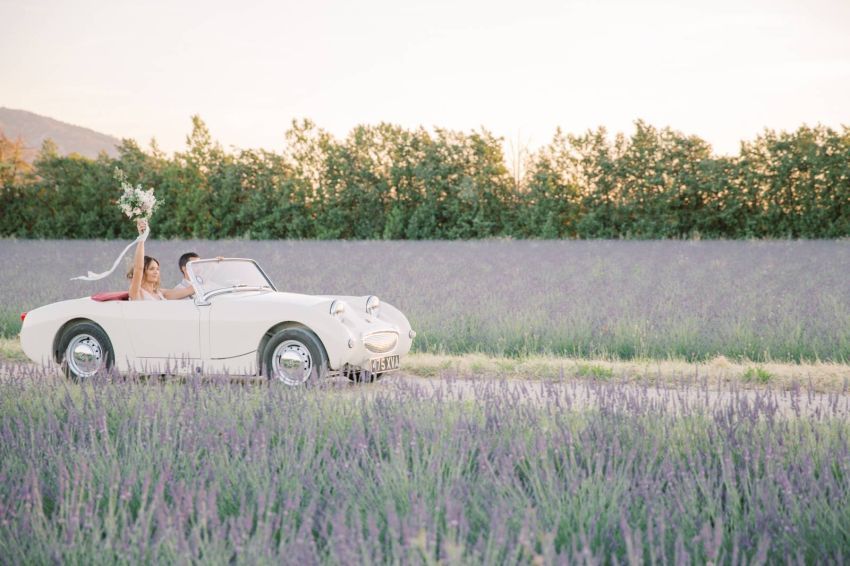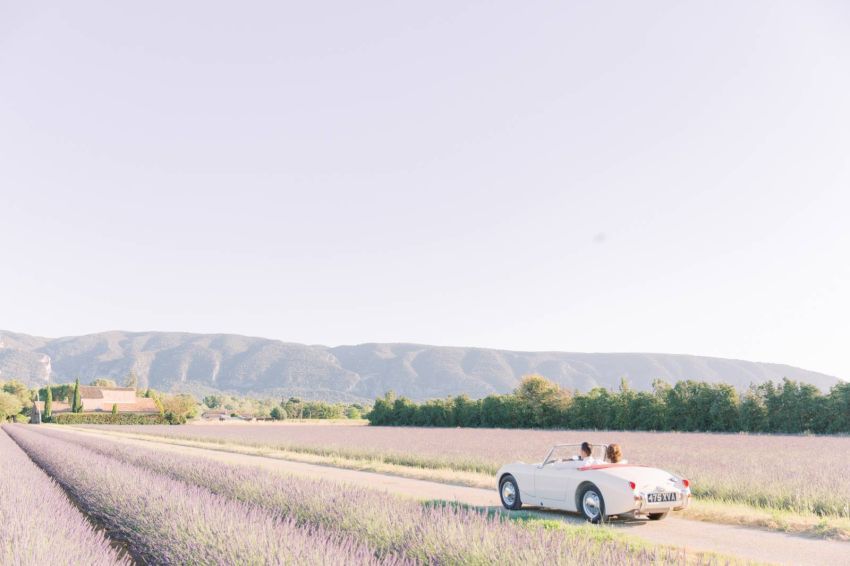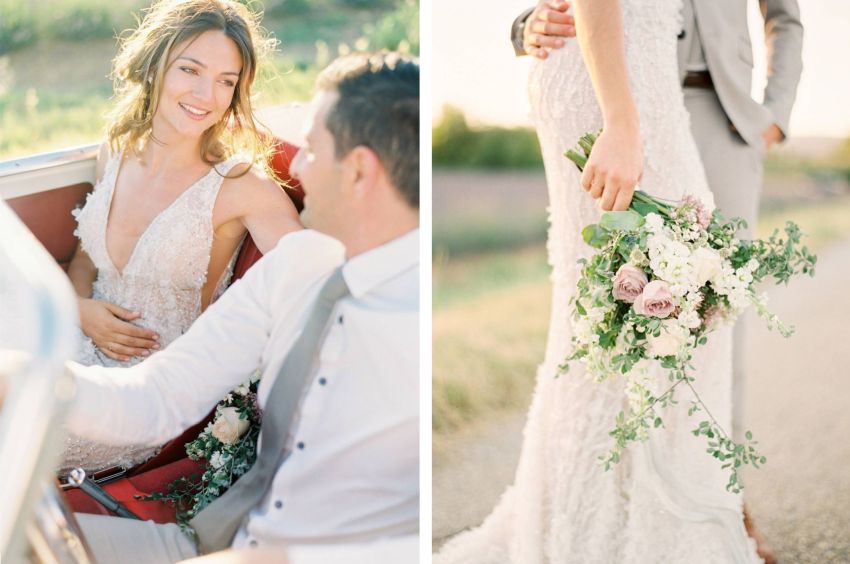 She struggled to hold back her tears of joy, remembering the beautiful days that they spent together since the beginning of their love story that had led them to such a special day. Hugo stroked her hair gently and kissed his wife. Such a divine and unforgettable moment of their life!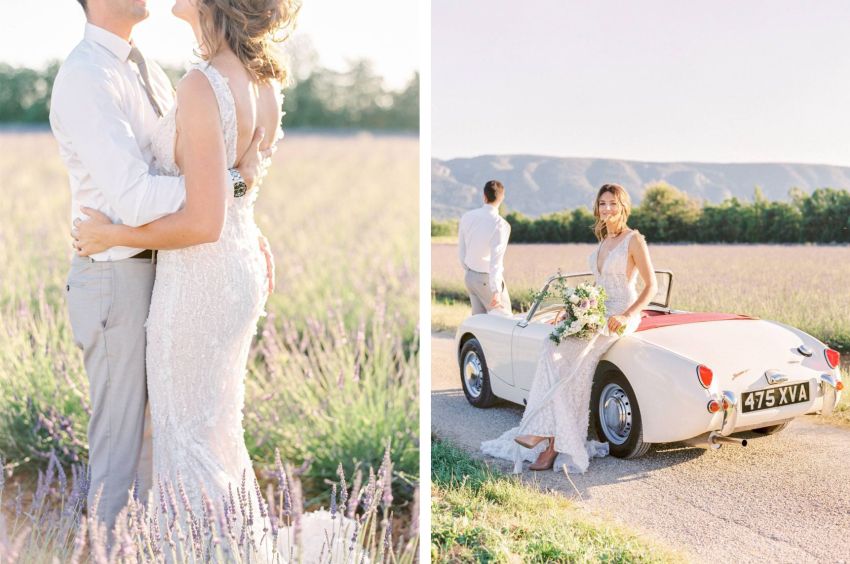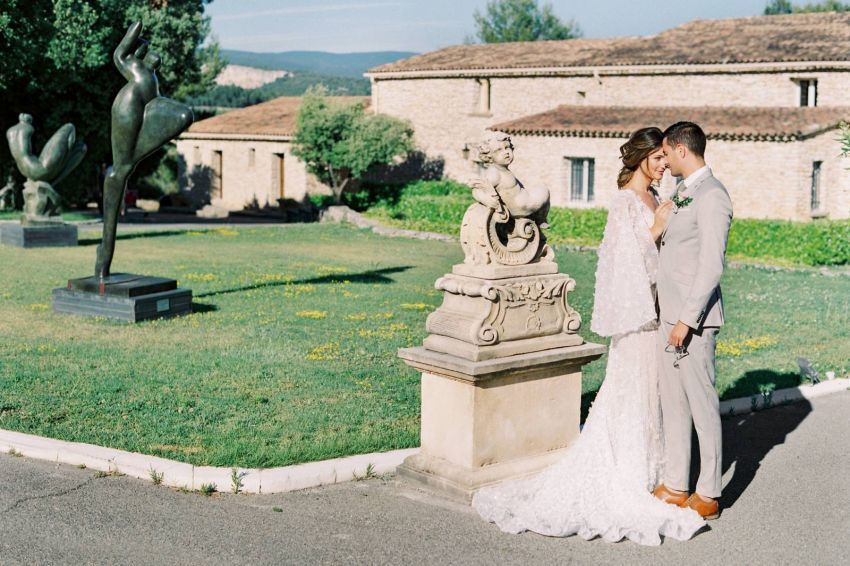 The wedding team:
Photography: Amelia Soegijono Photography // Wedding Planner: Love & Provence // Florals: Laetitia C// Wedding dress:Lee Grebenau // Bridal boutique: Helen Rodriguez // Hair: Stephanie Guiard // Make-up: Ylva Langenskiold