Today we have for you- without a doubt- one of the most fun looking weddings we've come across. Clare and Daniel are from Ireland but met for the first time in Berlin. They always loved the Tuscan scenery and wanted the wedding to be a fantastic holiday for everyone so decided on Italy as their destination.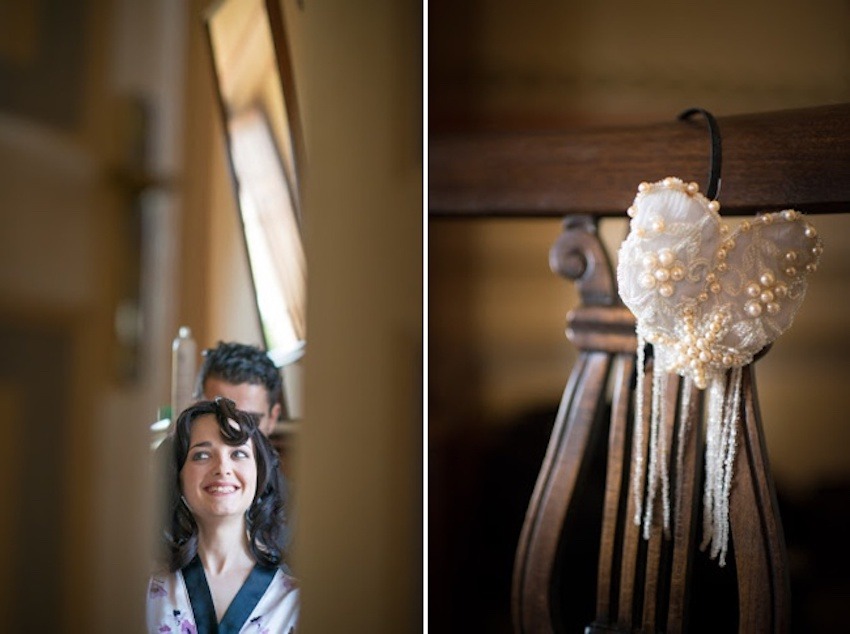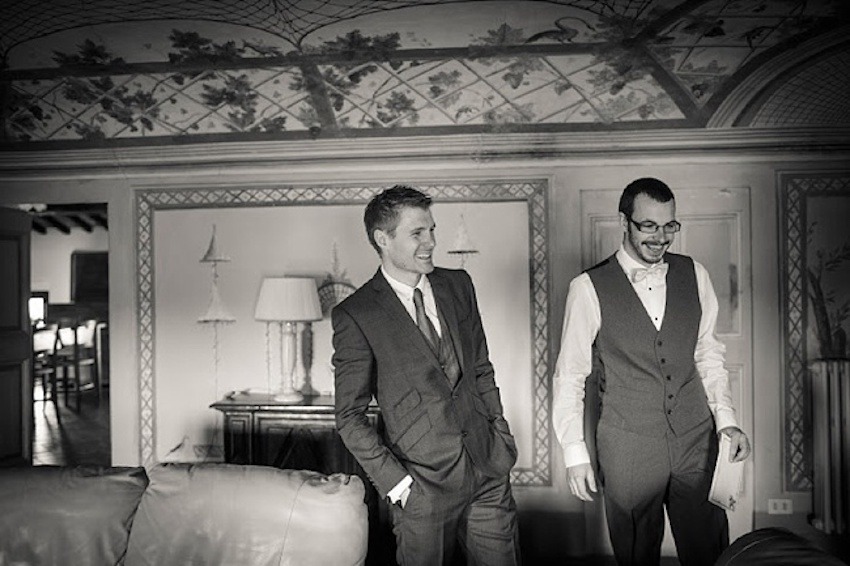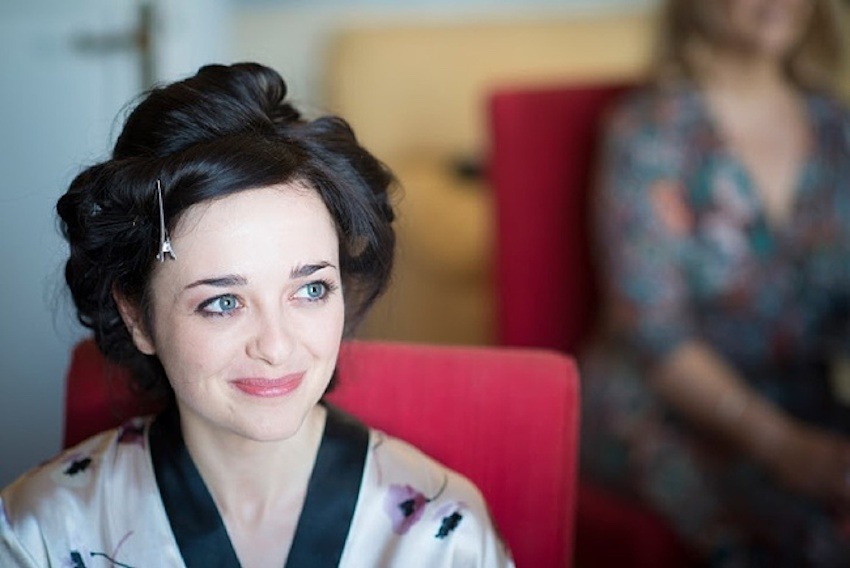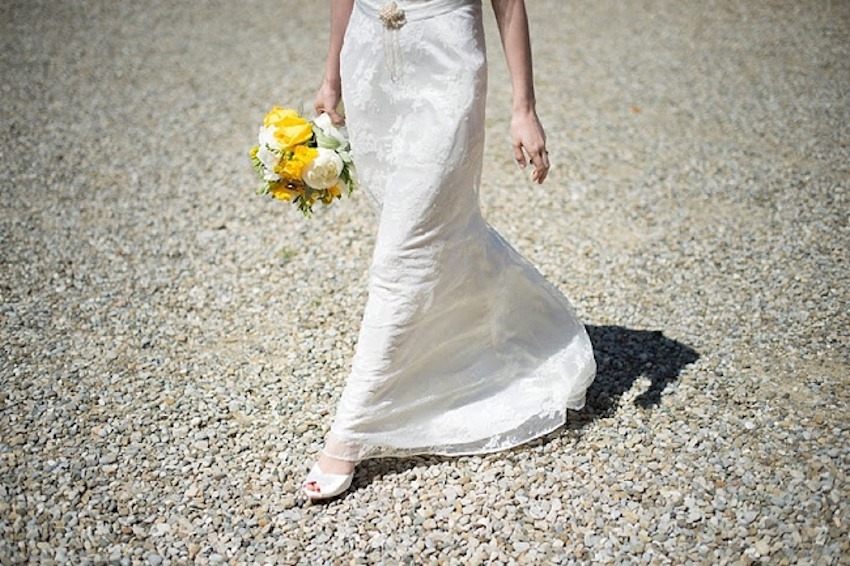 How they Met
We met while travelling in Berlin, kept in touch and ran into each other again in Munich two weeks later. It was on a trip to Portugal to celebrate my birthday that we went to Sintra Palace and overlooking the beautiful mountains, Daniel asked me to marry him.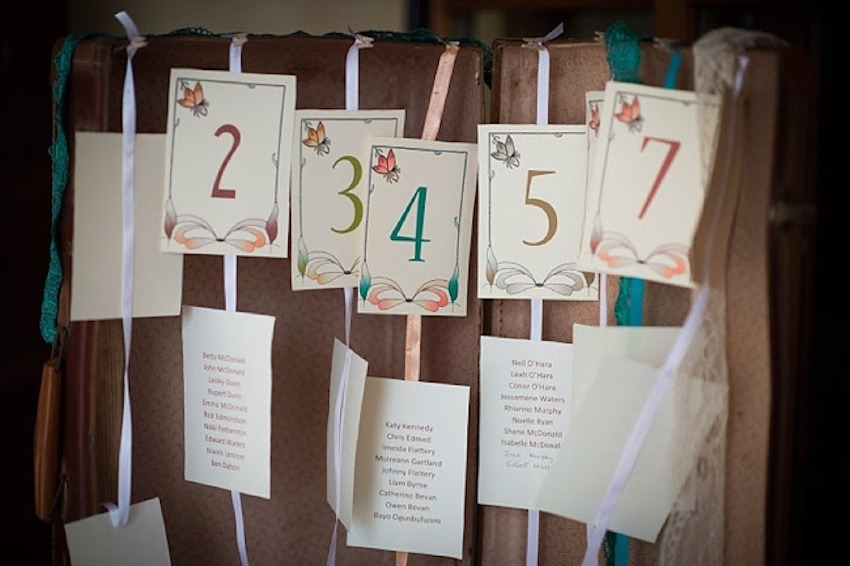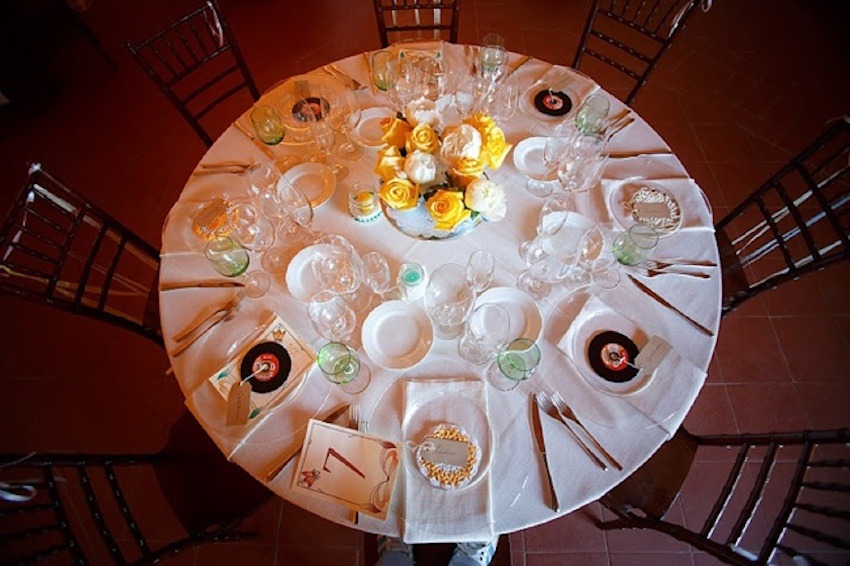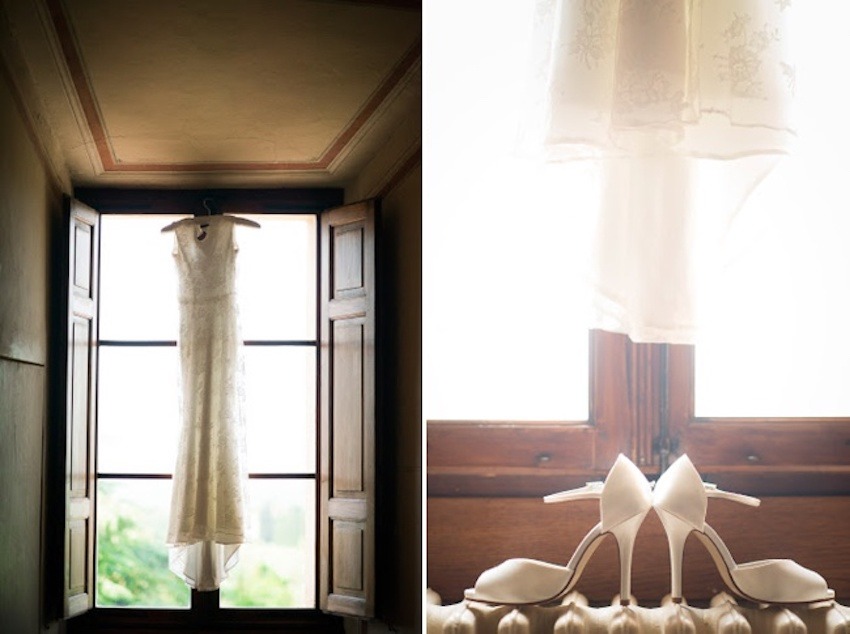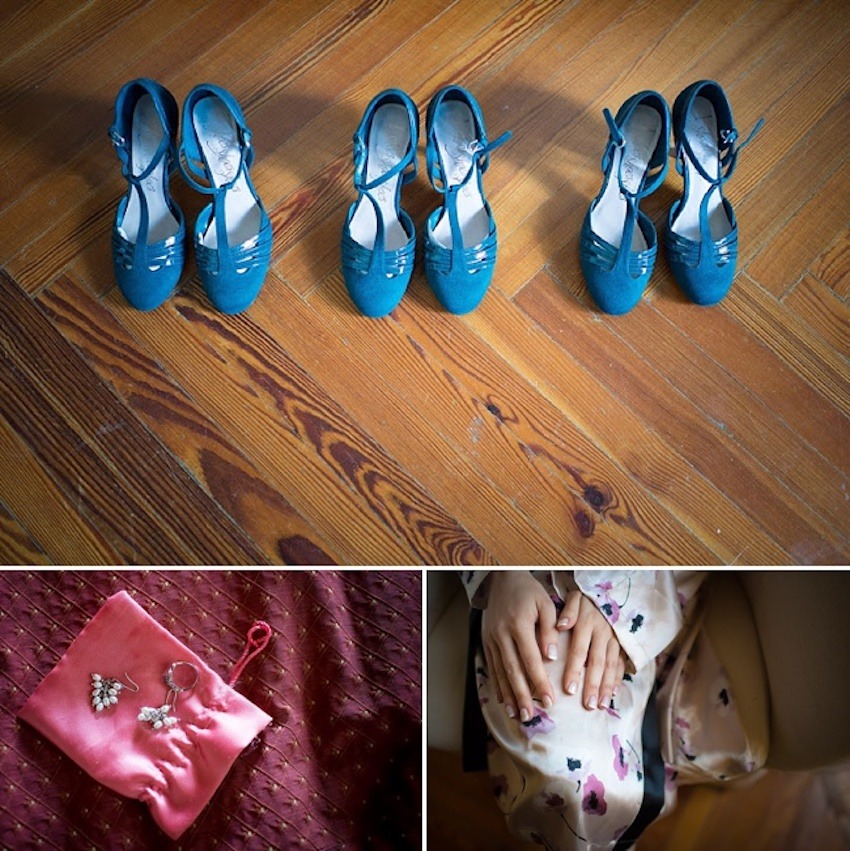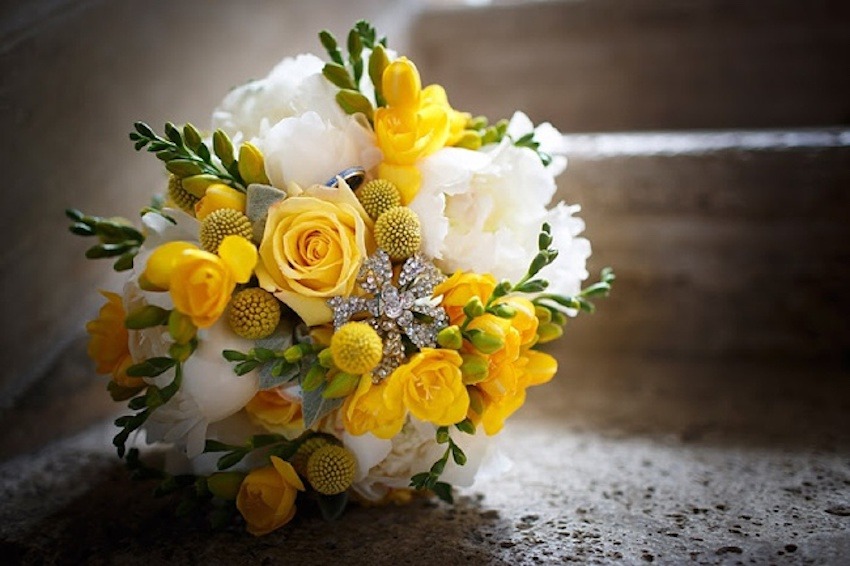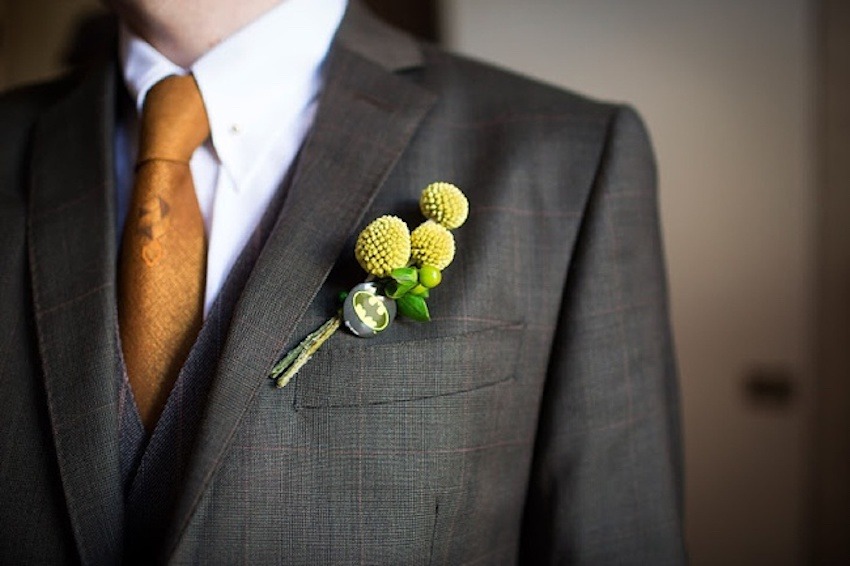 Deciding to go Destination
We always loved Italy as it is so romantic and the Tuscan scenery is amazing. Plus we wanted the wedding to be a big holiday for everyone. It wasn't hard to decide on a location in Italy- once we saw Villa Catignano we immediatley fell in love with it! We used Varese Weddings to plan the wedding and Laura was amazing, she helped the day go without any hitches.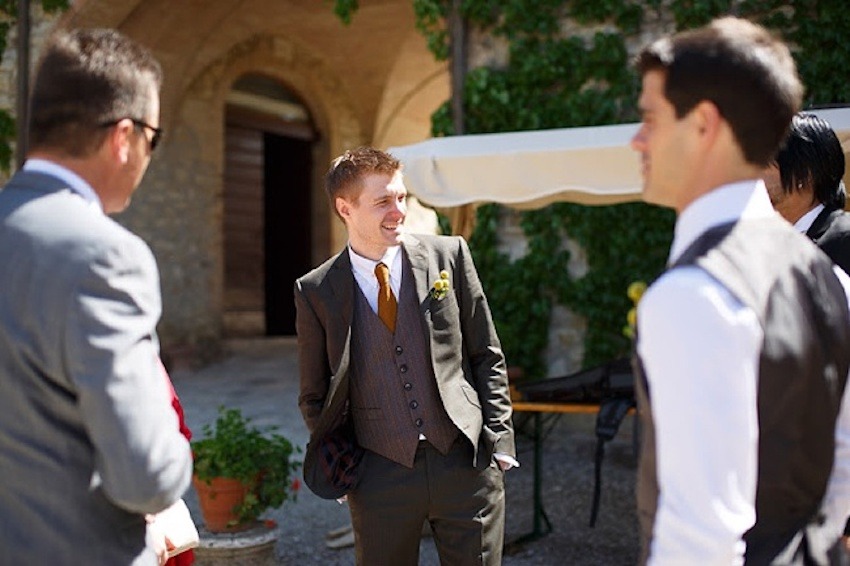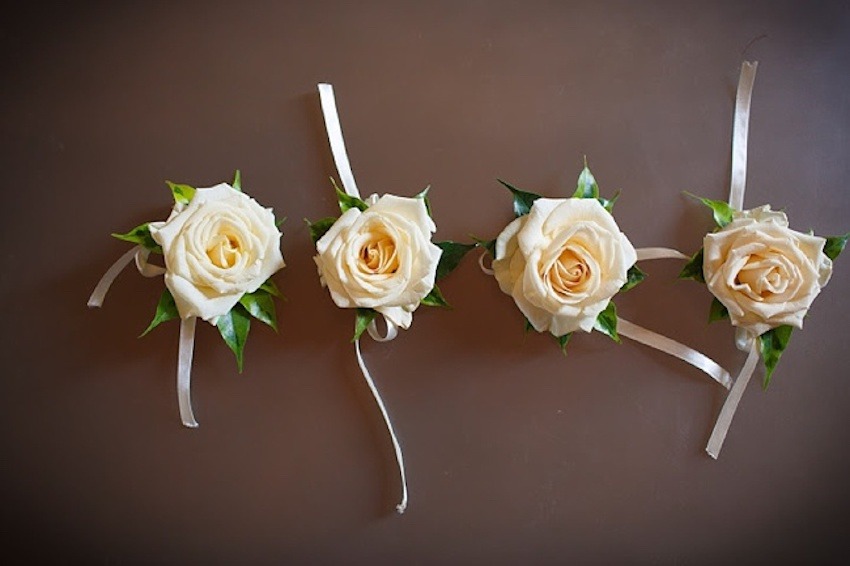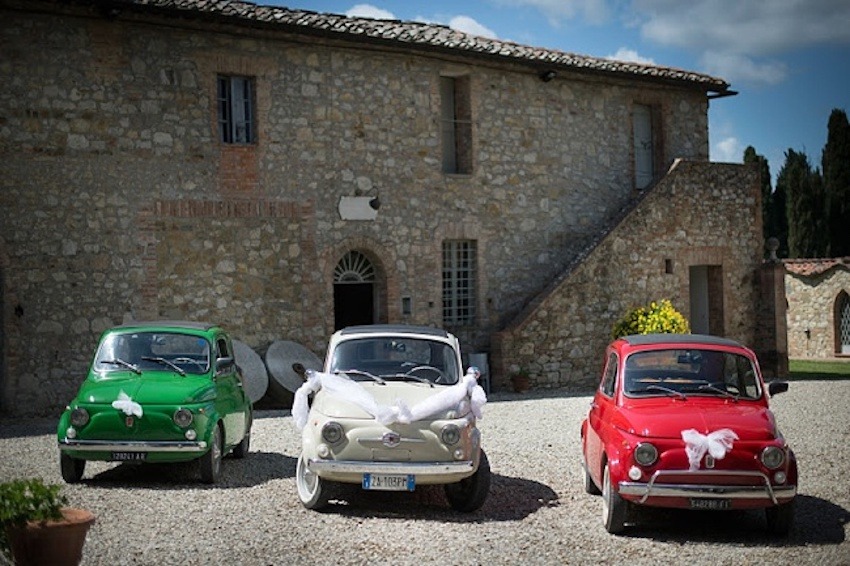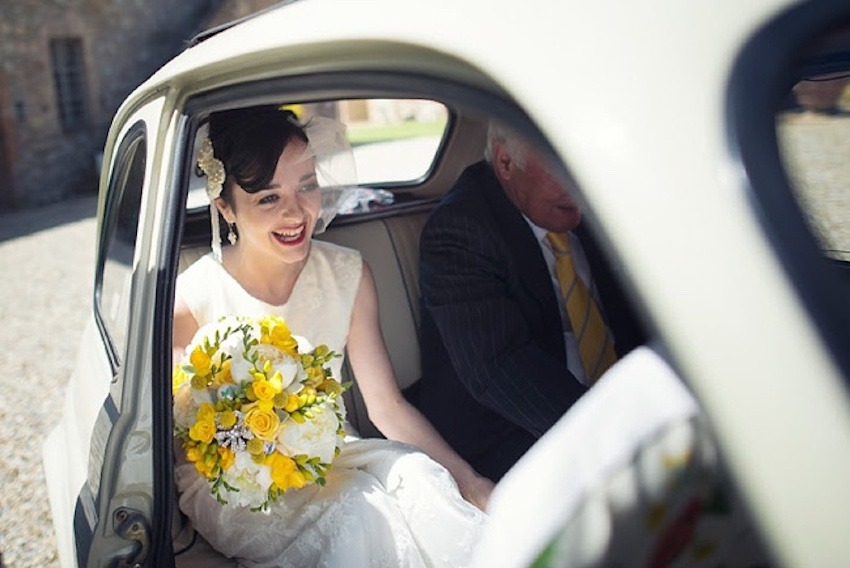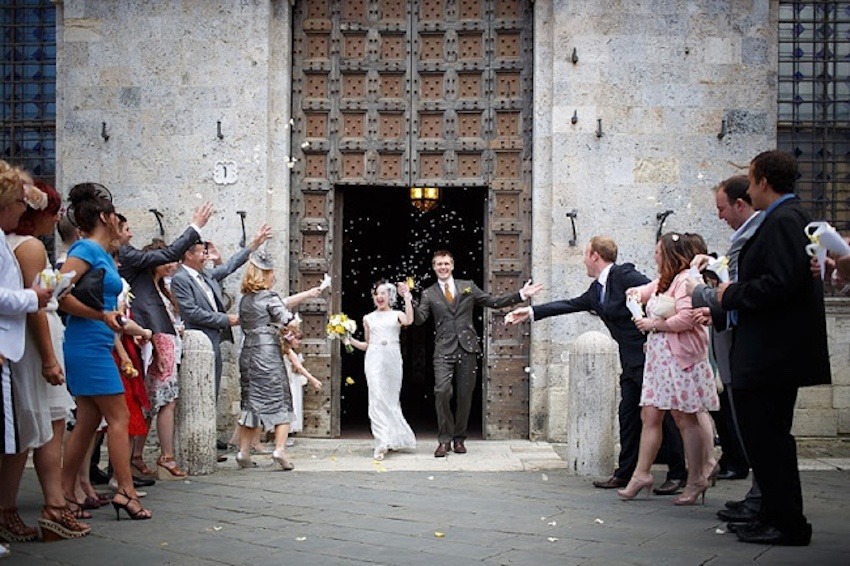 Details
Invitations were sent a year in advance, we wanted to make sure everyone could book flights and time off and were so surprised that 75 people ended up joining in our week long Italian party. Most of the guests that flew over made a holiday of it and travelled on to other parts of Italy afterwards.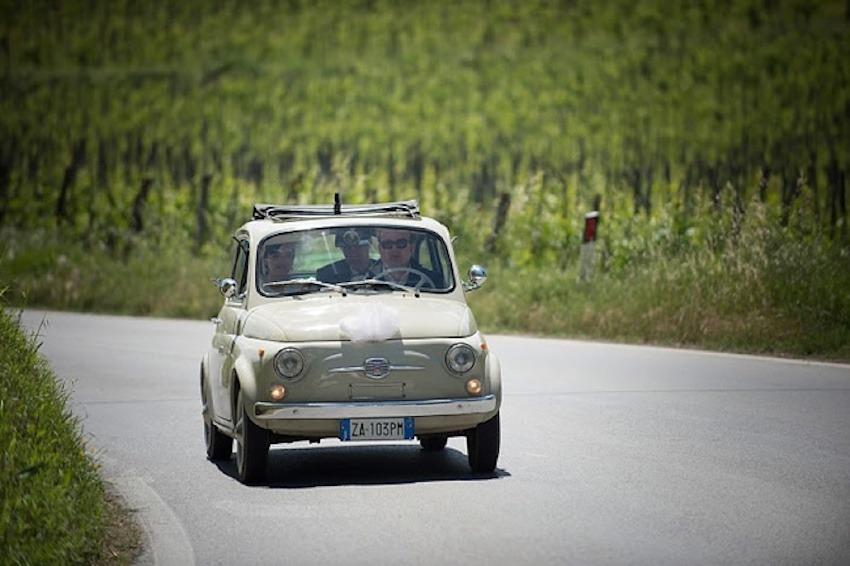 Regarding a theme, as I'm an interior designer I wanted the style to be consistant throughout and to also be fun… an art deco combined with superhero theme was born! We hired three Fiat 500 cars and had them in the Italian flag colours which caused quite a commotion in the town!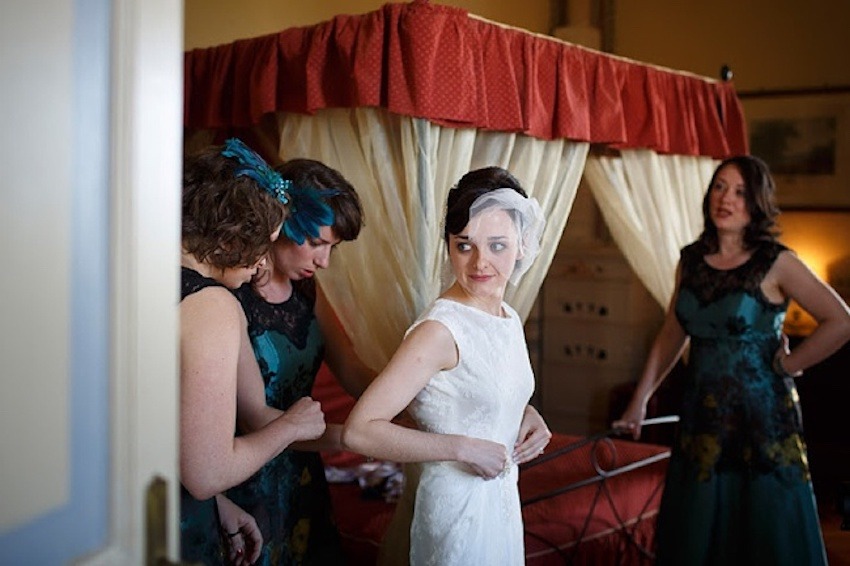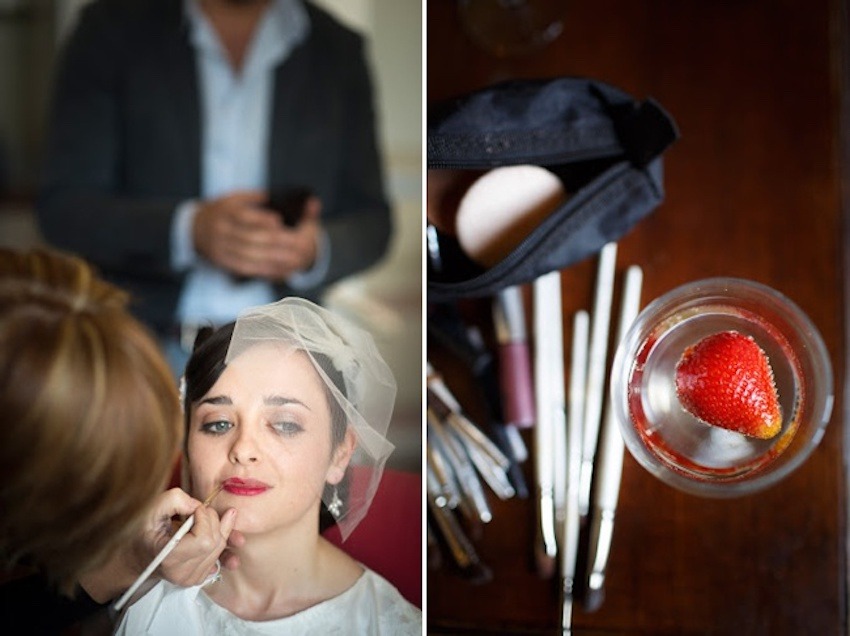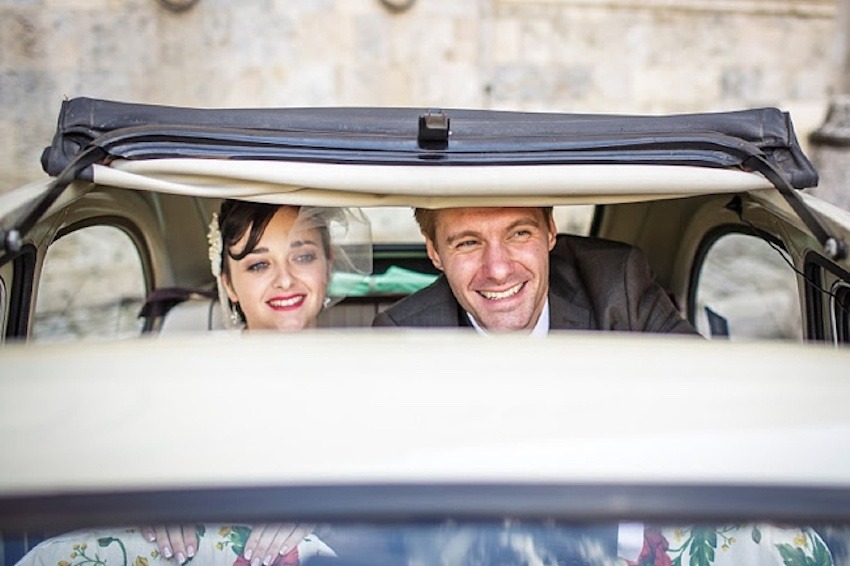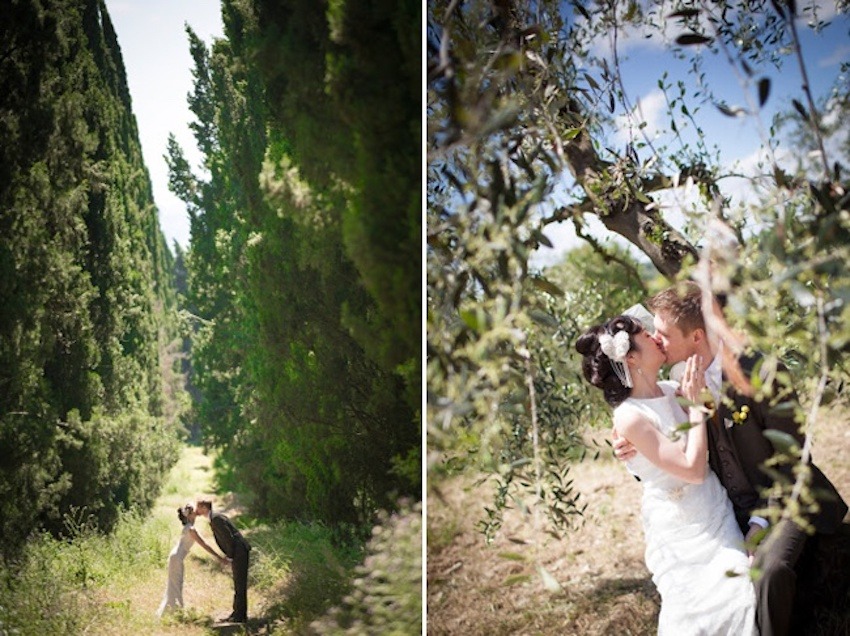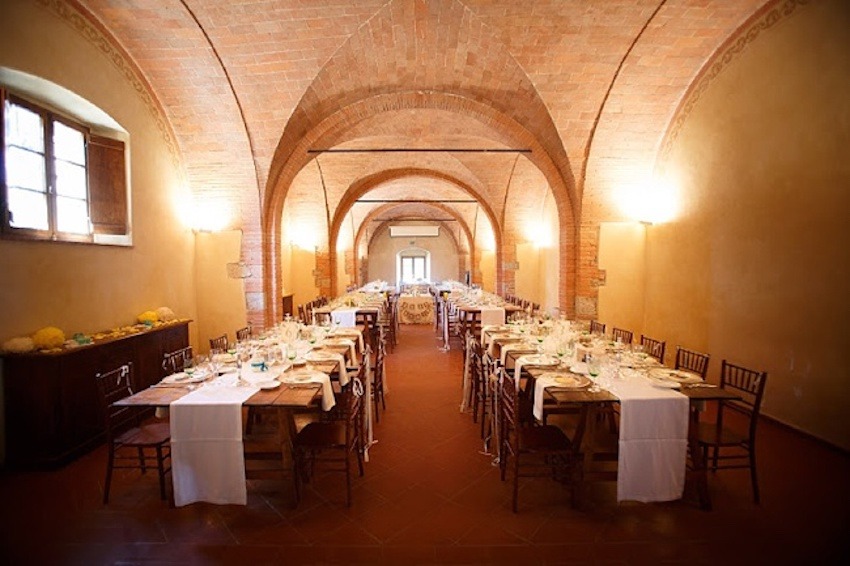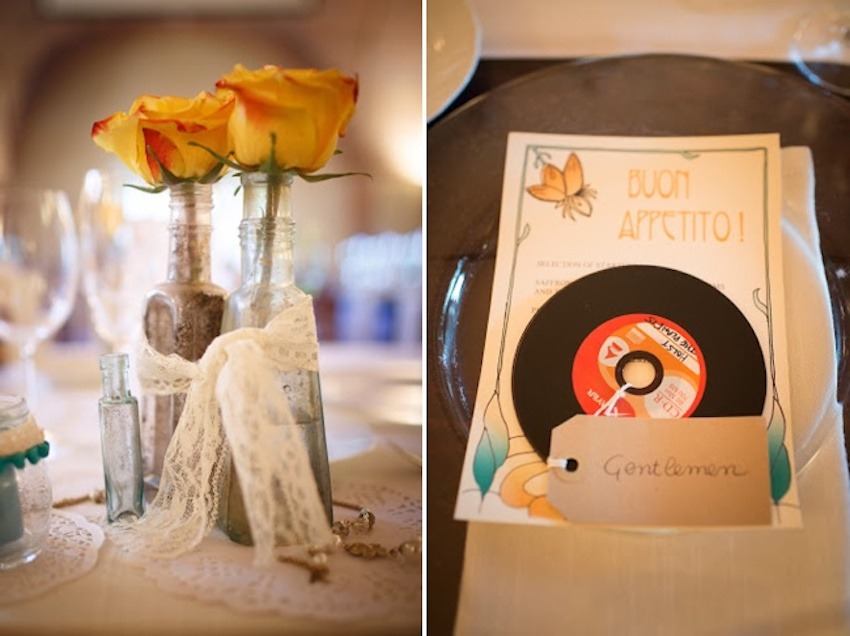 Best Decision & Advice
The best decision was to get family involved in creating favours and decorations. It meant finishing touches had a story behind them and also saved us money. The whole day was like a dream but walking out into Siena Piazza surrounded by our friends and family and a whole load of tourist onlookers was exciting and surreal and probably the most memorable moment.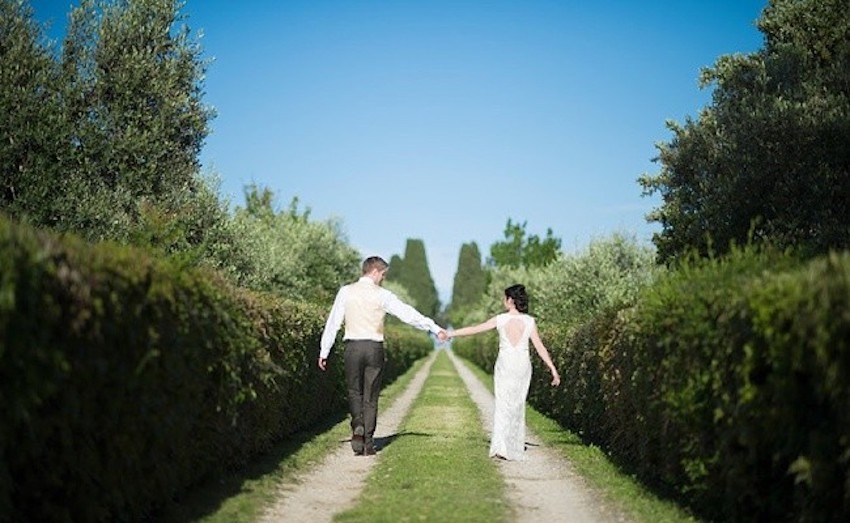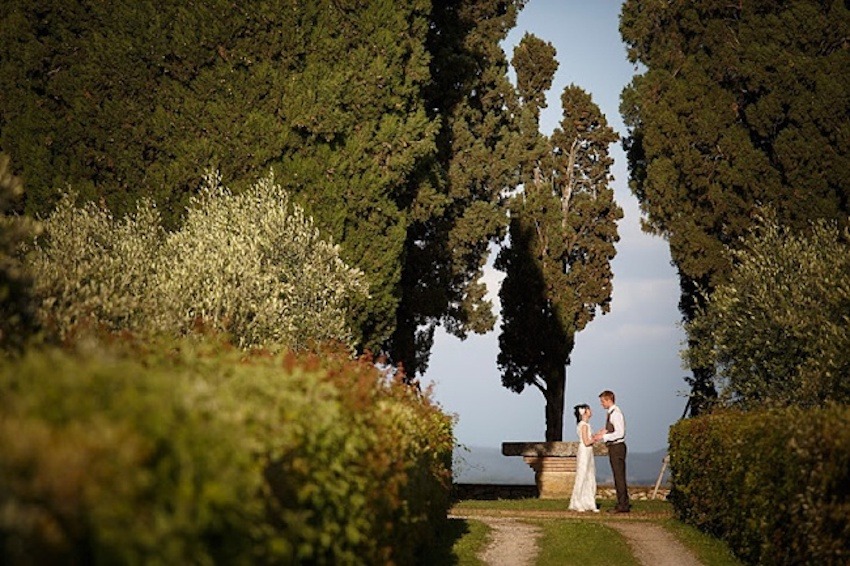 We have no regrets, if we had practical advice to share it would be: have flat shoes for dancing in the evening and go with a lipstick that stays on for most of the day to save re-application.