Every bride deserves to feel like a true princess on her special day, wearing a dress that will leave her guests gasping in awe. If you are a bride searching for a gown with classic beauty and elegance with a more modern, seductive touch, you won't be able to resist choosing a design from the Julie Vino 2020 bridal collection! Each design is incredibly breathtaking and totally unique, each showcasing mesmerizing fabrics, embellishments and styles.
Perhaps one of the most striking features of the Julie Vino 2020 bridal collection is the diverse range of neckline styles to choose from.  From a plunging V-neck, a strapless gown and a halterneck style to a bardot neckline, this collection is perfect for all tastes. These necklines most certainly add a modern touch to each design, giving them a real wow factor as they exude sensuality and beauty.
In addition to the unique necklines, there are also some captivating details in the sleeves of each design. With gorgeous elongated full sleeves adorned with beautiful flowers, soft half-sleeves that fall delicately from the shoulders, delicate off-the-shoulder mesh sleeves with a touch of shimmer or even dramatic appliqué flowers… Julie Vino demonstrates that the beauty really is in the little details with these designs!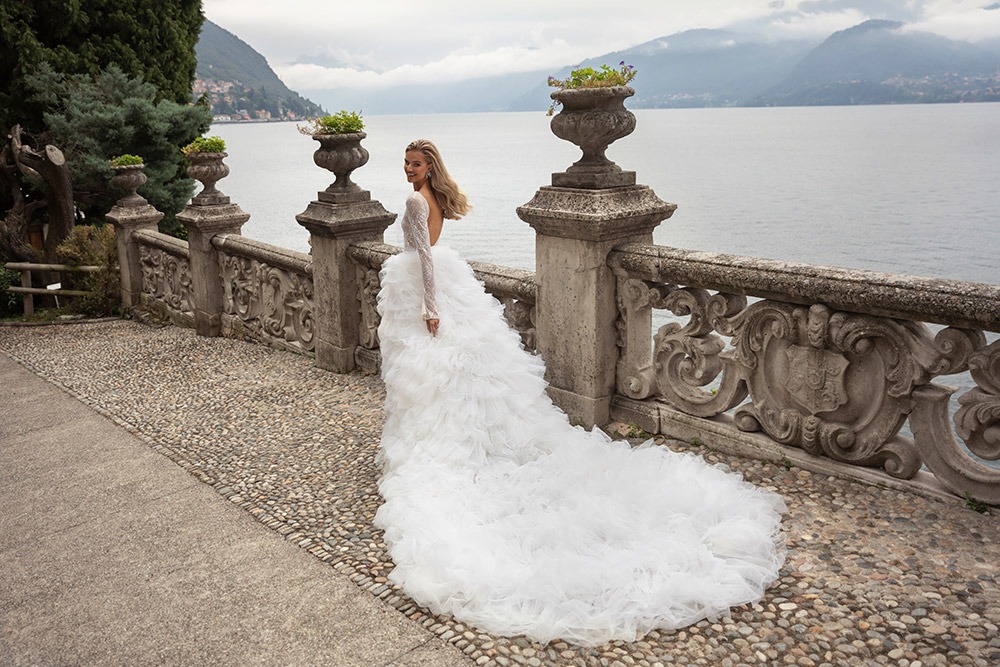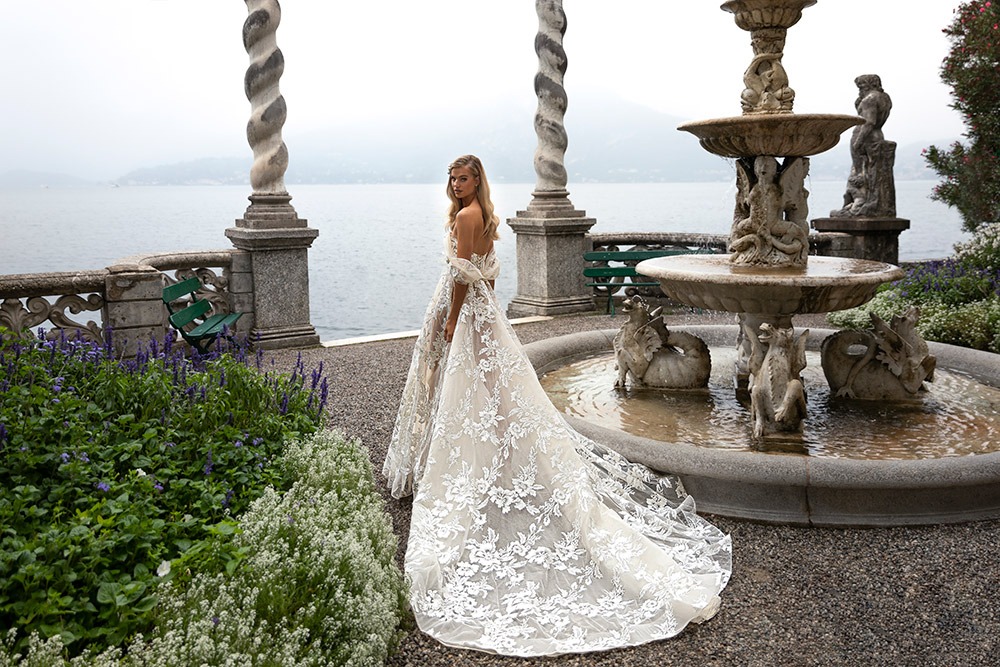 An element that really stands out in Julie Vino's designs is the unique and extravagant embellishments that feature in each gown, allowing every bride to take their guests' breath away as she begins to walk down the aisle.  The majority of styles in this collection have a truly stunning mesh base, upon which intricate embroidery cascades down the length of the dress. There are embroidered flowers, pearls, sparkles, stones, leaves… All most exquisitely designed with luxurious materials!
Another magnificent feature within the Julie Vino 2020 bridal collection is the dramatic trains that are part of several of the designs. Beautiful and intricately embroidered mesh that falls from the waist down to sweep the ground, these statement pieces are sure to steal the show on your wedding day. For the more daring brides, one gown even boasts a train full of elegant ruffles! Feel like royalty on your special day with these spectacular one-of-a-kind designs.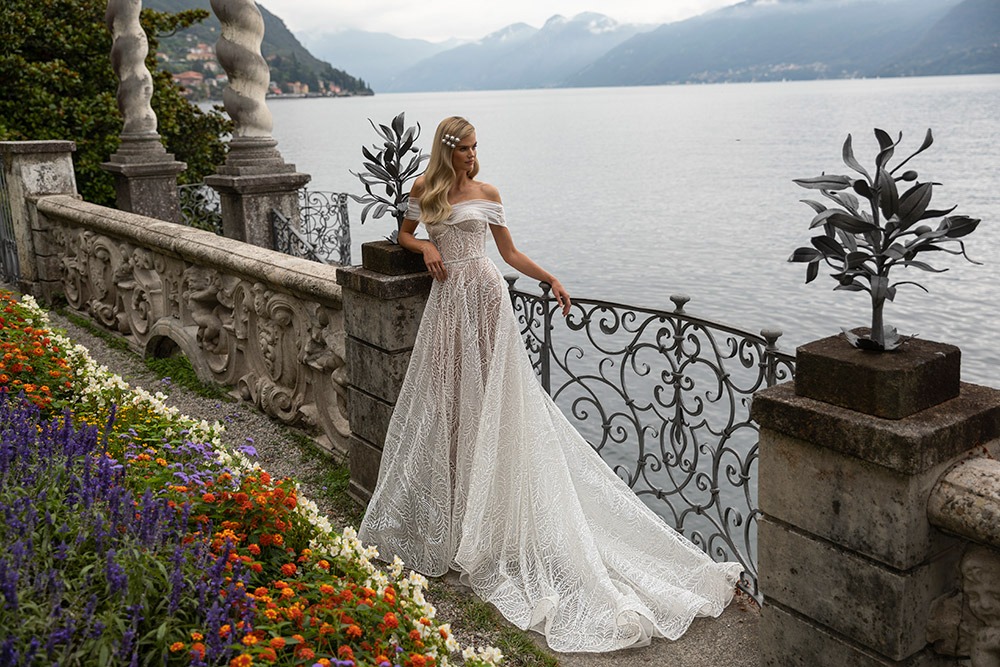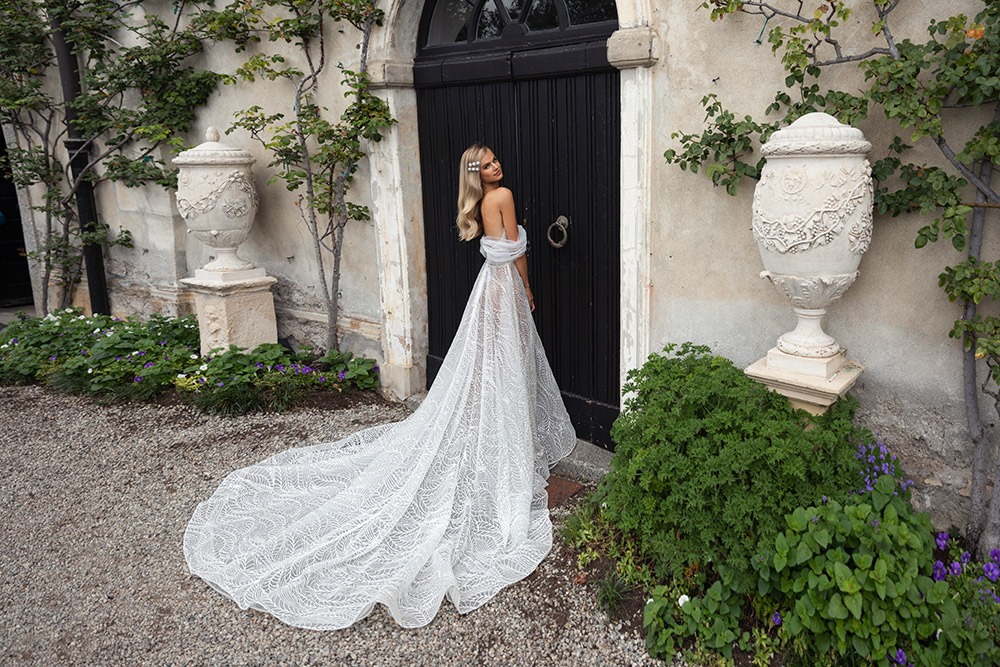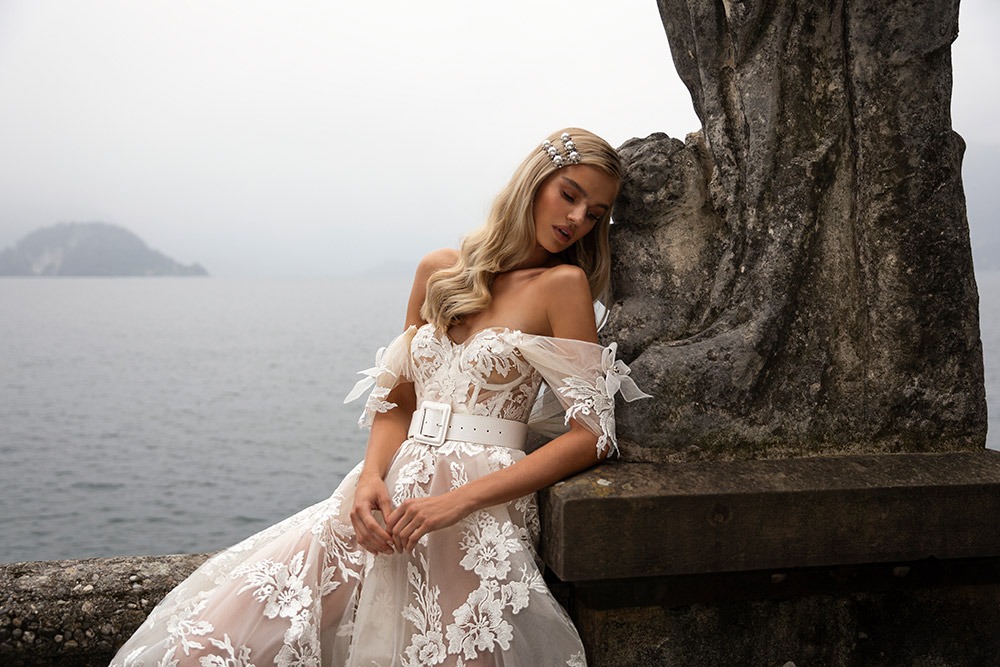 You will certainly exude elegance and beauty on your special day wearing one of these gowns! Julie Vino have evidently dedicated themselves to creating fairytale dresses that are truly mesmerising thanks to their intricate, exquisite details.
At Perfect Venue we want to see you walk down the aisle feeling like the most special person in the room, and that's why we are dedicated to supporting you in the search for your perfect wedding dress. Get in touch is you need any guidance or inspiration!
Dare to be different and steal the show on your wedding day!