We are in the midst of a boom in online shopping, as we simply enter our credit card details and in a few days the delivery man will be knocking on the door with our purchase. This is now the most normal thing in the world!
If we do it with seasonal clothes and with accessories, why shouldn't we do it with our wedding dress? Yes, online wedding dresses are already filling our online shopping trolleys.
That's why we have found the best online stores for your wedding dress to be delivered to your door, whilst being economical, good quality and beautiful. Do you think it's impossible? Well, we'll show you!
Asos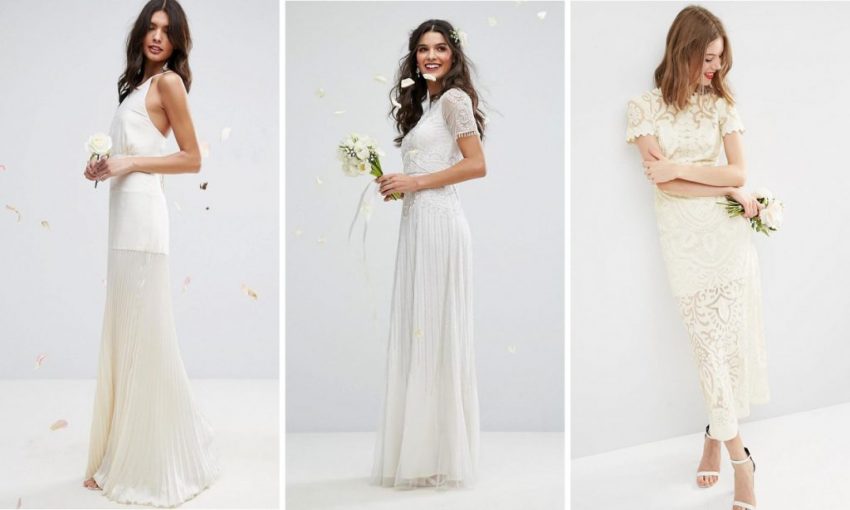 Everyone knows about it, and today it is one of the most visited online stores for its variety in prices, styles, brands …
There are styles for all events: as a wedding guest, graduation, for everyday life… and now also for brides. Didn't you know? That's right, Asos has increased its bridal section to include wedding dresses in different styles: beach, country, urban, or even for a wedding in Las Vegas!
The best thing is that they are cheap and the materials are of very good quality, and if you have already bought from this website, you will know this. You know you will be safe buying your dress or suit here!
Zalando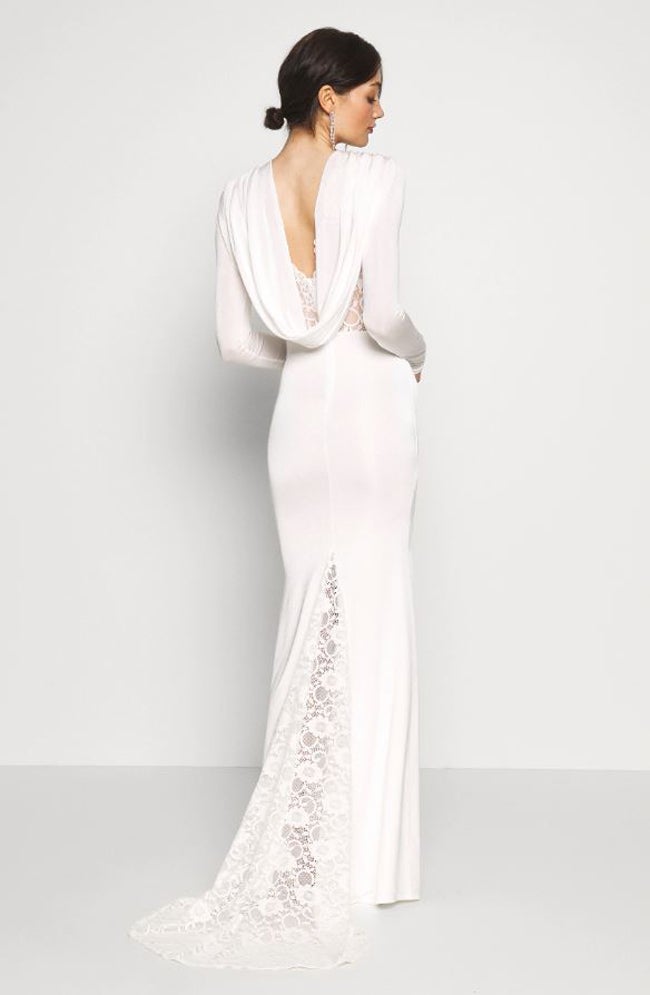 Zalando offers a series of dresses so that you don't have to spend more money than necessary without stopping you from looking fabulous.
You can find short, long, midi, long-sleeved, short and layered dresses as well as even suit jackets. The possibilities are endless! And for accessories you could always get some white sandals, metallic heels, a flower crown… just add it to your cart!
There are also colours, like pink, for those who want to avoid white at all costs.
Lace, embroidery, tulle, which one will you choose?
La Redoutte
Don't think that because it is a budget brand it is of lesser quality, because we can find lots of original designs and at a very reduced price. There are also designs for bigger sizes, that go from 36 to 52!
If you want to stand out as you walk down the aisle, take a look at their great catalogue and buy a dress from La Redoutte! You can find them in white, ivory, nude, cream… and with very original lengths, straight, with buttons on the back, flowy skirts…
And don't forget your lingerie! Under the dress you can also wear a La Redoutte lingerie set. Whatever you are looking for, you can find it here.
C&A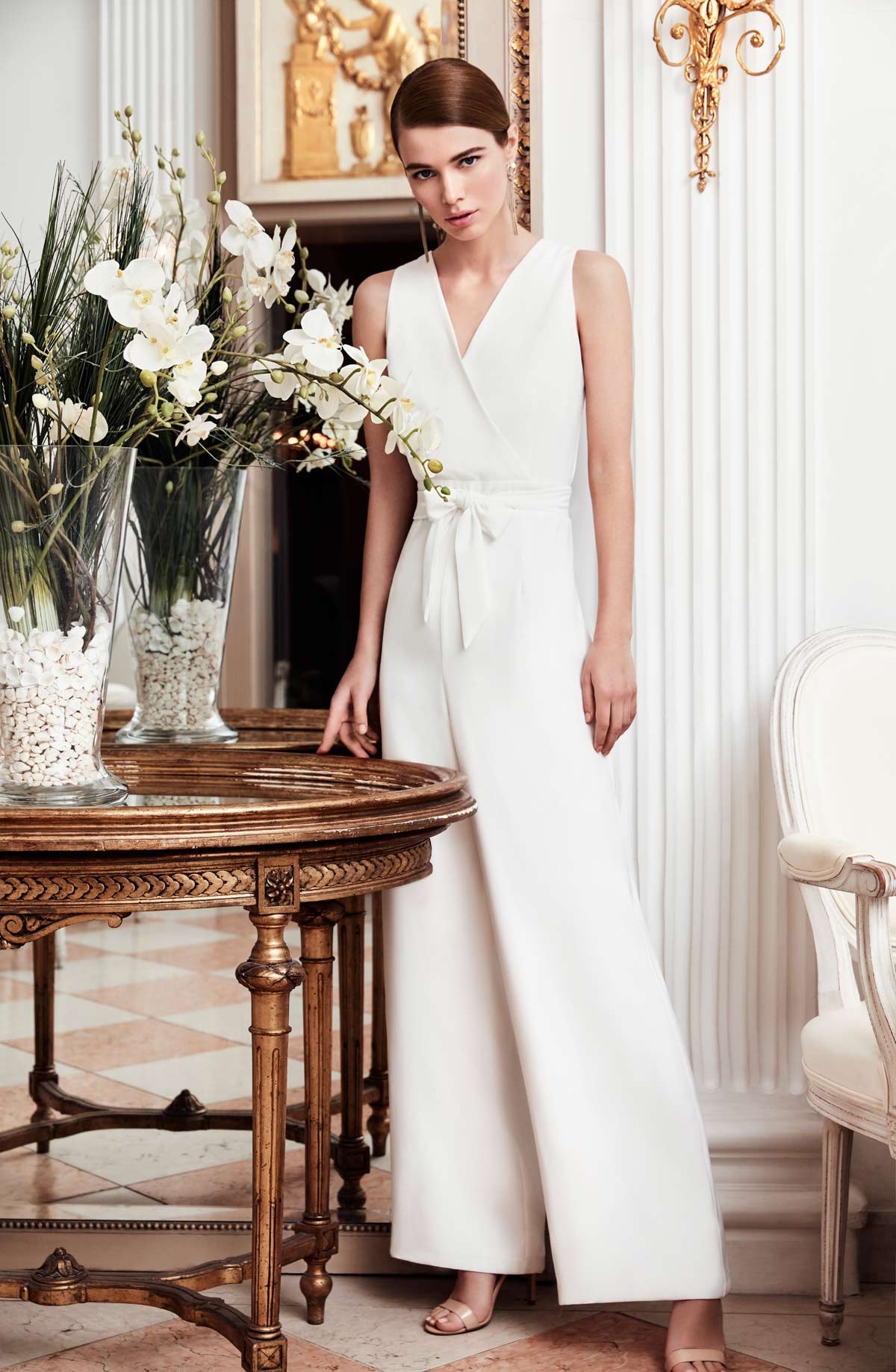 One of the firms that hasn't stopped reinventing itself is C&A, and now it's stepping up to the plate with its bridal collection, which can now be found on its website.
The best thing? Their wide range of silhouettes: tube hems, voluminous hems, classic hems, with more elaborate appliqués or with simpler lines.
And not only dresses, they also provide for brides who prefer a jumpsuit or a suit!
There are many very different designs for all types of brides and all types of ceremony styles.
The prices in the shop range from 60 to 180 euros. You can't say no!
H&M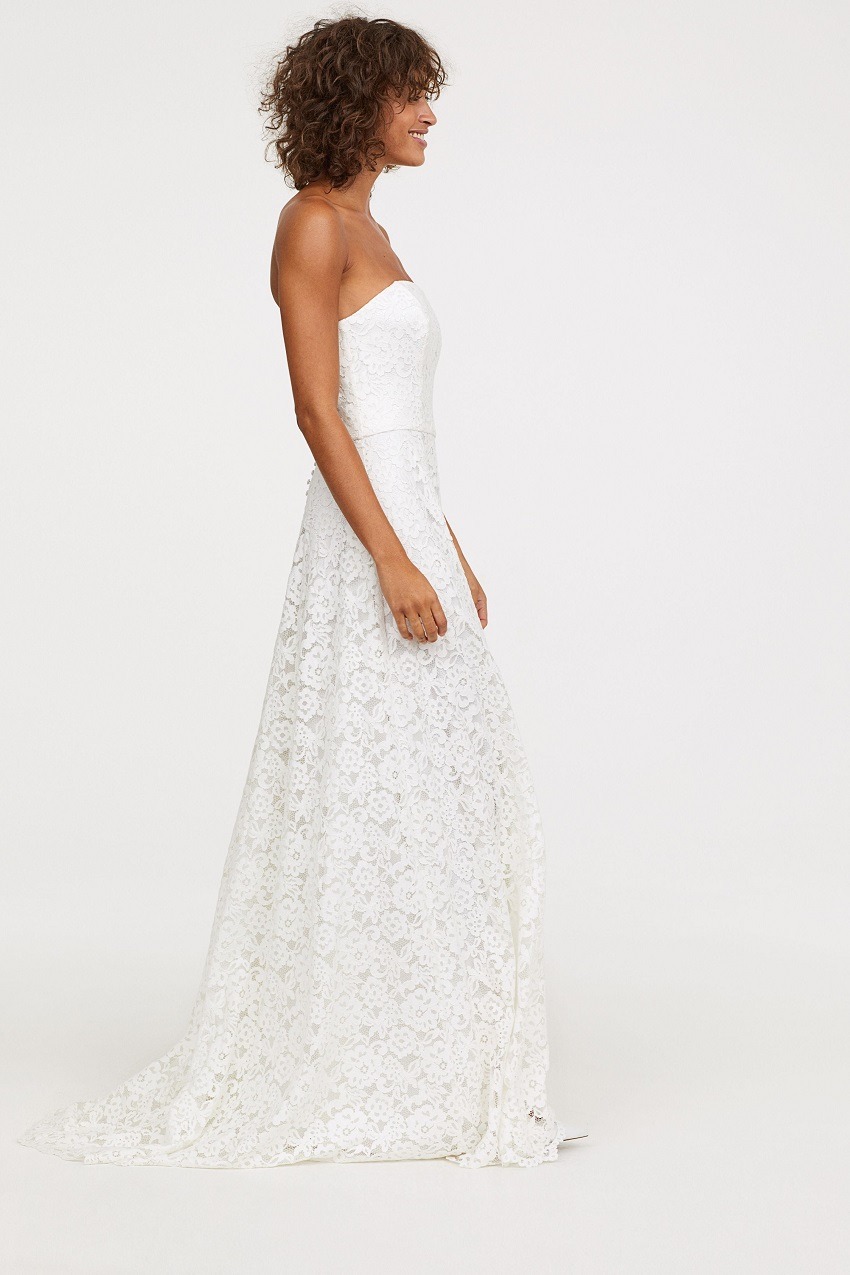 Inditex's direct competition continues to grow, now due to its bridal fashion line. The brand has proposed that brides can get married wearing an outfit chosen from a series of economic dresses that do not exceed 250 euros.
We don't know how they do it, but all of their designs always manage to sell out, so go quickly! It is the best alternative to avoid exorbitant prices as well as the pretentious and traditional dresses.
They also have lingerie and dresses for your guests. You can't ask for more!
No matter what dress you buy online, remember that you can always make some alterations later, so buy it early!
Say goodbye to big grand dresses, to non-stop fittings and exorbitant prices for a dress you only wear once in your life.
If you need advice, at Perfect Venue, you can count on us.