With all of the current uncertainty, you may have been forced to change your wedding plans. But of course, it is still possible to continue planning your wedding during this challenging time, and many couples are choosing to have a complete rethink and change the way in which they get married. Whilst the majority of people are simply postponing their wedding, setting a new date and from there continuing with their original plans, the situation equally does offer the opportunity to take a step back and completely change your celebration.
Why not elope?
If this period of confinement has taught us anything, it's that togetherness is so important, but health and safety comes first. It may not be possible to whisk all of your guests off for a destination wedding, and so you may want to celebrate with everybody at home after you have eloped in a stunning foreign land. Eloping would be an intimate and special choice, allowing you and your partner to get married in your own unique way and explore a new part of the world together as you embark on your journey as a married couple.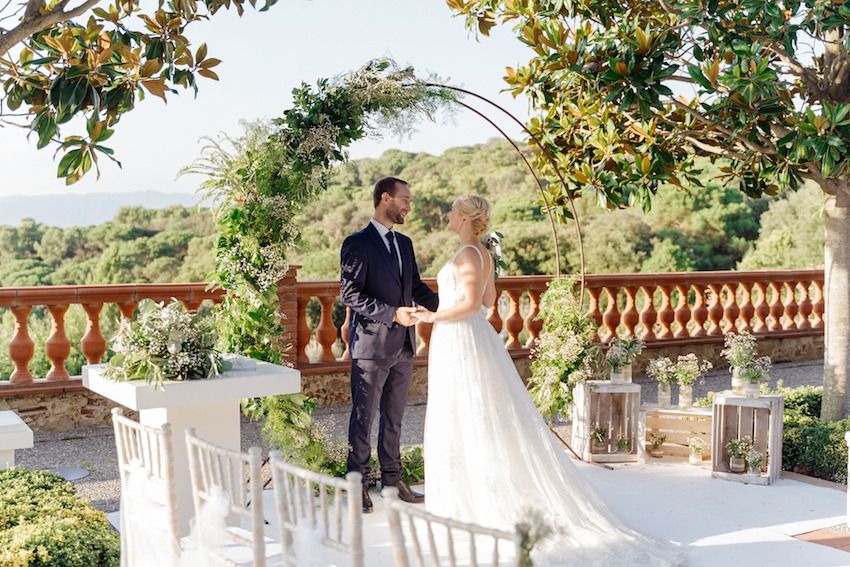 The perfect destination? Spain!
Just imagine it! Take an absolutely beautiful tour of one of Spain's stunning cities, drink a cool glass of delicious wine with views of the green countryside, lie on the beach on Gran Canary Island or weighs down the mountains. And who could forget the food! Getting married in Spain is easier than you think, especially if you use our guide on how to get legally married in Europe, which will tell you about all the documents you are going to need.
If you need any help with your elopement to Spain or any other European country, get in touch with us at Perfect Venue! We can show you the most excusive locations for your special day and help you plan your perfect elopement to enjoy once this difficult situation has passed. We will also gladly offer our help if you need any assistance in reorganising your celebration with your loved ones so that you can celebrate together, after you have enjoyed your dream elopement in an unbeatable destination.
There is so much to look forward to!