Now is the time to set new standards and put an end to stereotypes. Whilst it is undeniable that the white wedding dress will never go away, we want to show you that you can walk down the aisle in an elegant, original and different way, without needing to wear this symbolic garment.
You just need to dare to be different and break the mould!
With the 7 alternatives to the classic wedding dress that we are going to show you in this post, we are sure that you will want to choose one of them.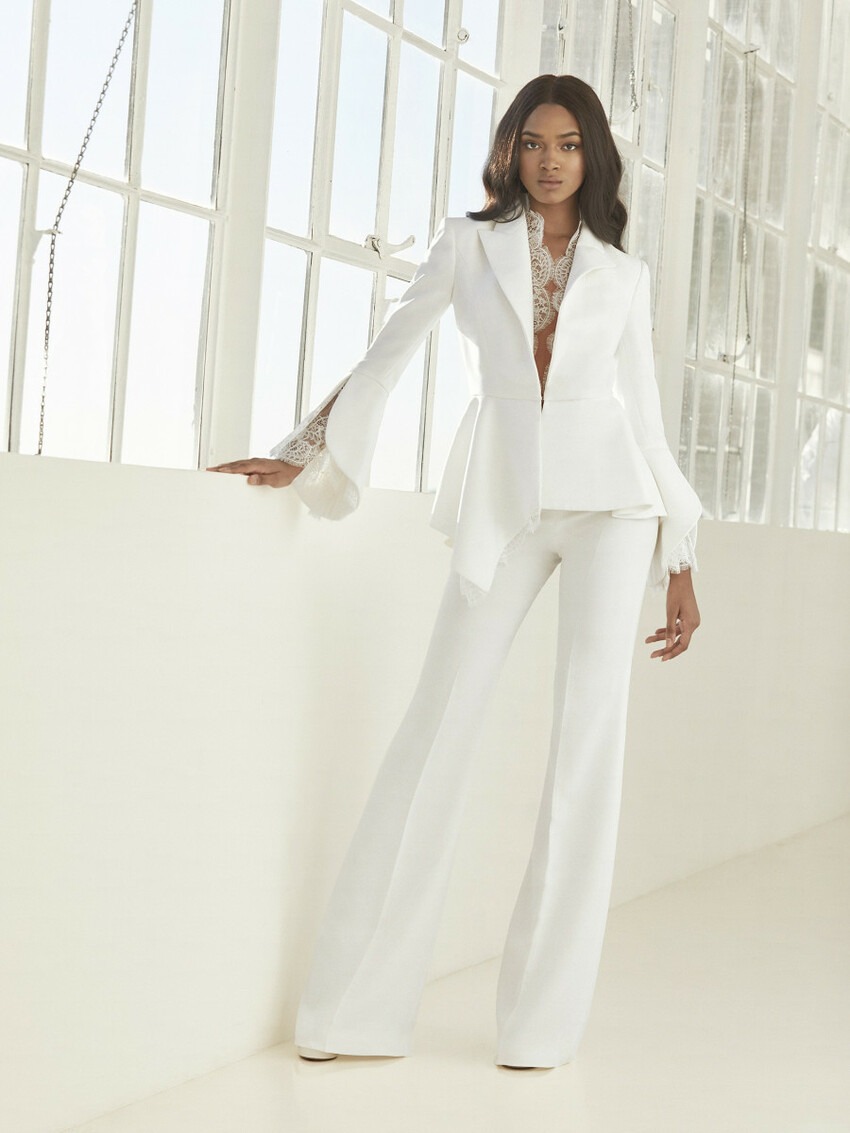 1. So much class in a blazer and trouser suit
Without a doubt, this combination is one of the best options, and designers know it, therefore these garments have been incorporated into their wedding collections. They are hugely in demand nowadays!
More and more brides look out for the perfect white suit, an option that does not force you to leave white behind.
There are plenty of possibilities: from the classic suit, the American suit with a blazer that hits the floor creating a light cape, up to a cropped trouser suit with a blazer that is the same length as the trousers.
Try one and you will never want to see a dress again!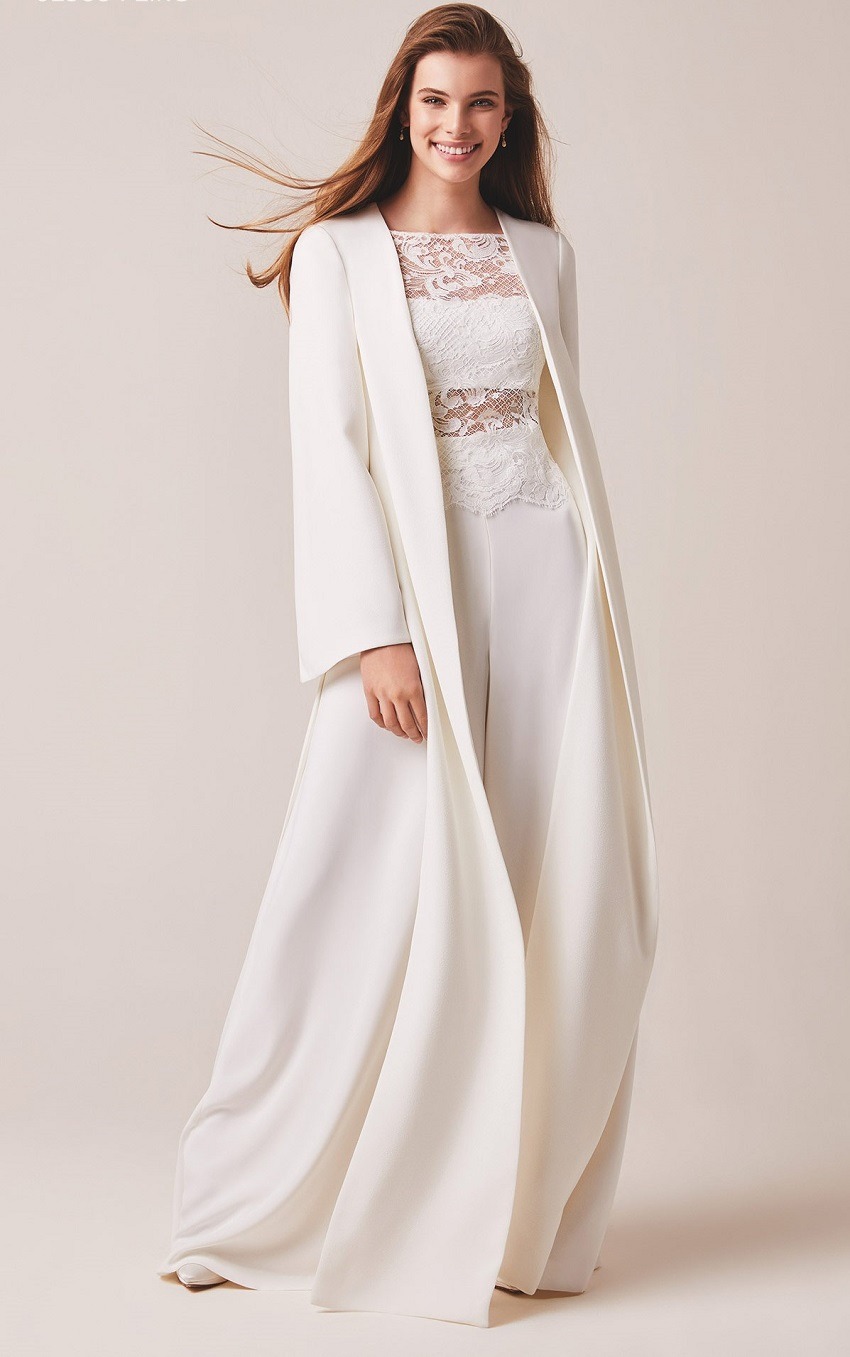 2. Wear a jumpsuit and catch everyone's eye
Instead of a suit, jumpsuits are extremely fashionable and 100% easy to personalize.
You could separate the top and bottom halves by adding embroidery to the top half, such as mesh or frills, as well as incorporating a bardot neckline, a V neck or even a strapless neckline.
On the bottom half, the trousers could be cigarette style, straight leg, palazzo, flared… You won't know which one to choose!
You could also even add an overskirt that you could take on and off. That would be even more unique!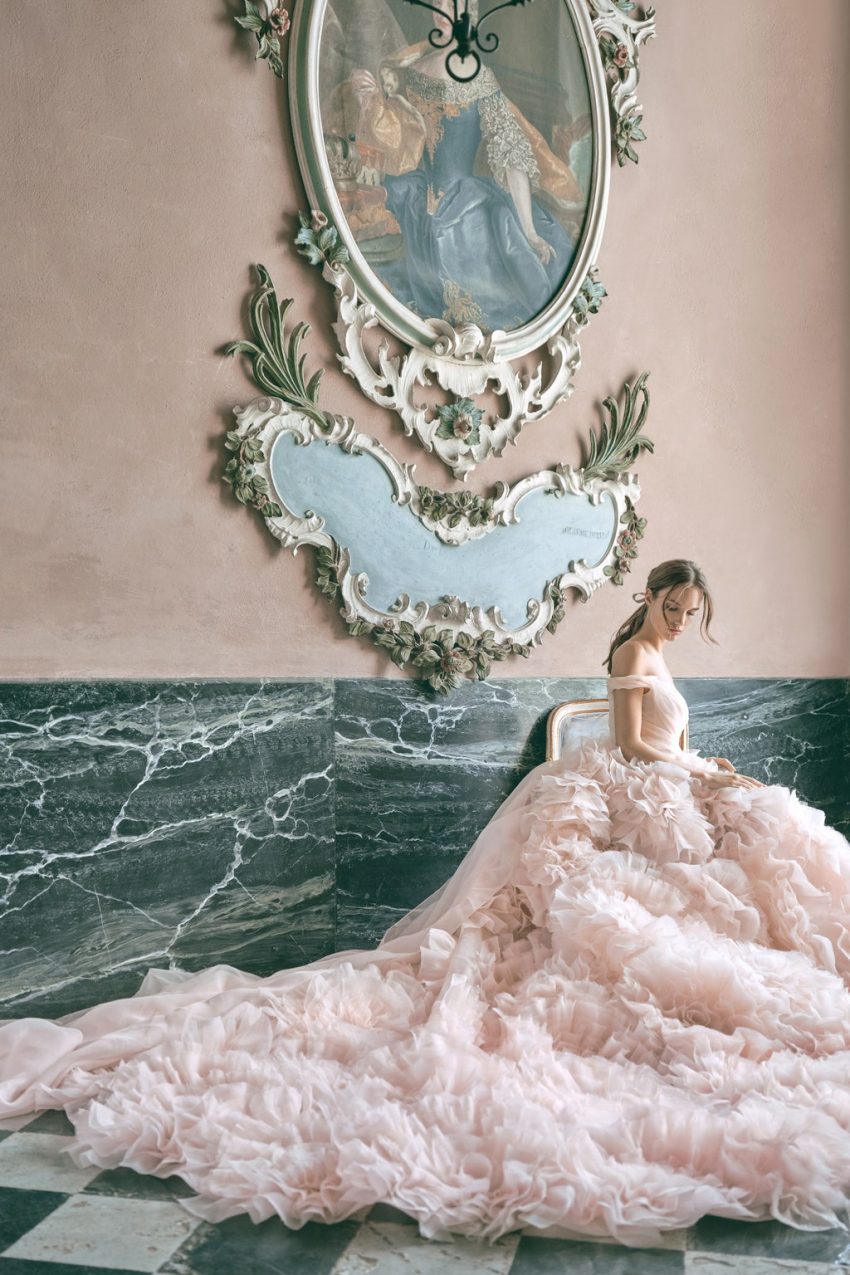 3. Horses for Courses
Yes, bidding white goodbye is becoming even more easy, as this traditional colour has started to feel second best when it comes to choosing a wedding dress, since white can't reflect your personality and character as well as a colour can.
Reds, blues,pinks, greys, pastels, champagnes and even black. You can see that brides will dare to do anything!
Do you already know about the tie dye trend? It's the dying of the bottom part of the dress (usually with a mixture of colours), and it is becoming very popular with brides nowadays.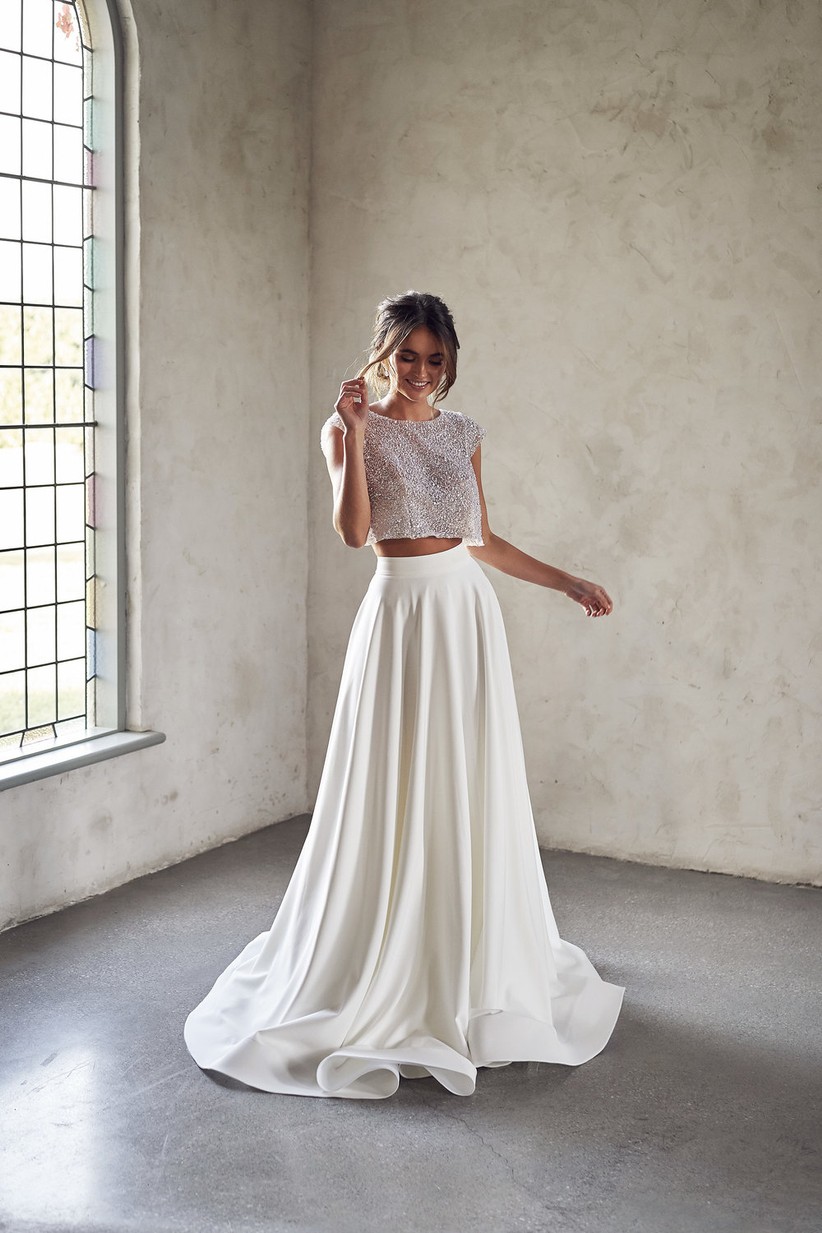 4. Wearing a two piece is also acceptable
For example, with a long skirt on the bottom half and a blouse, blazer or croptop on the top half.
Furthermore, it's a very innovative idea as you can play around with textures, colours, fabrics, shapes and patterns.
Combining two pieces together enables the bride to adapt each garment to her own style, creating different optical illusions.
Leave everyone open-mouthed when they realise that it's not a dress!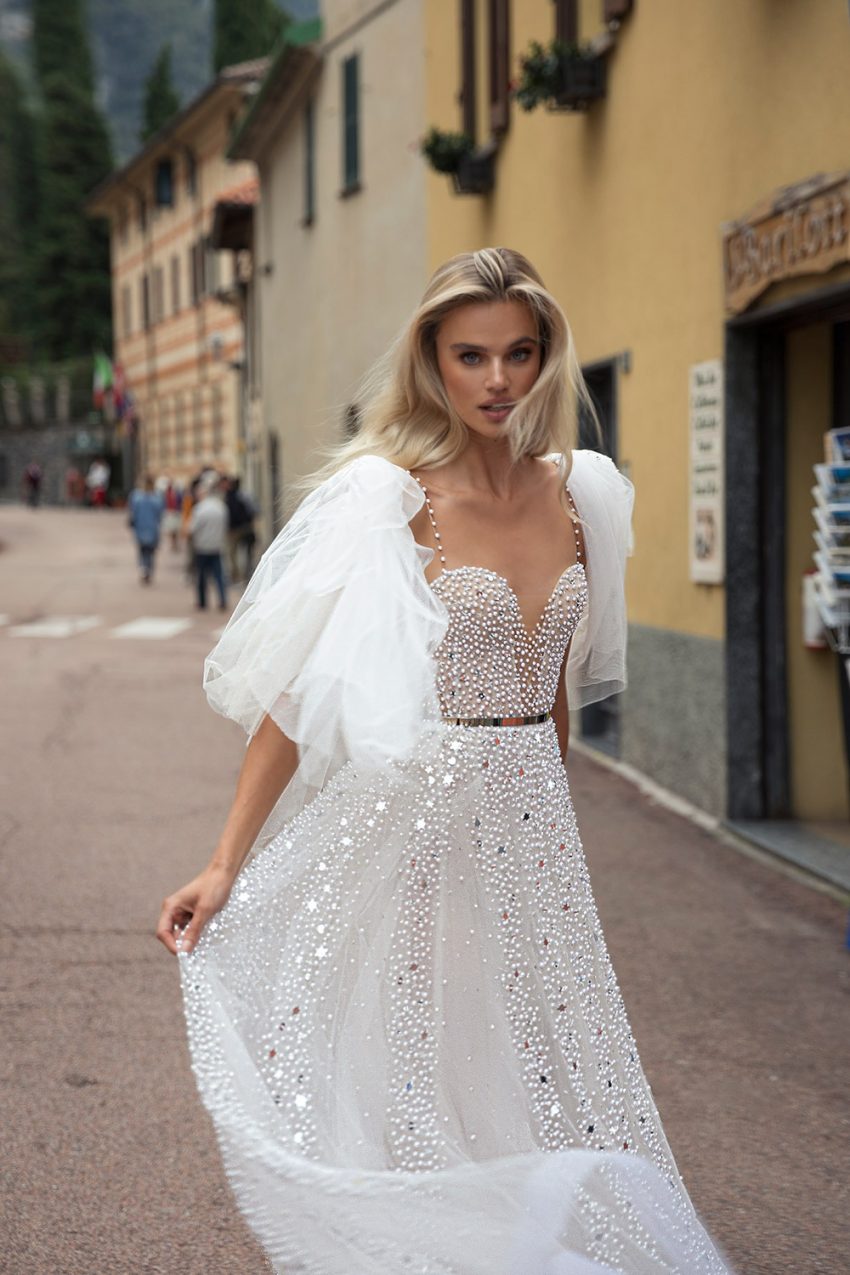 5. Shining among thousands of sequins
This glowing appliqué won't just be seen on the guests, now the brides will also choose to wear them! They act as the main event of every wedding dress.
Above all, gold sequins are the most popular choice, but you could also choose other metallic shades such as champagne, rose gold and silver.
Furthermore, you can add sequins to any design: tube skirts, mermaid hems, neck lines, or covering the whole dress.
Do you want to be a sparkling bride?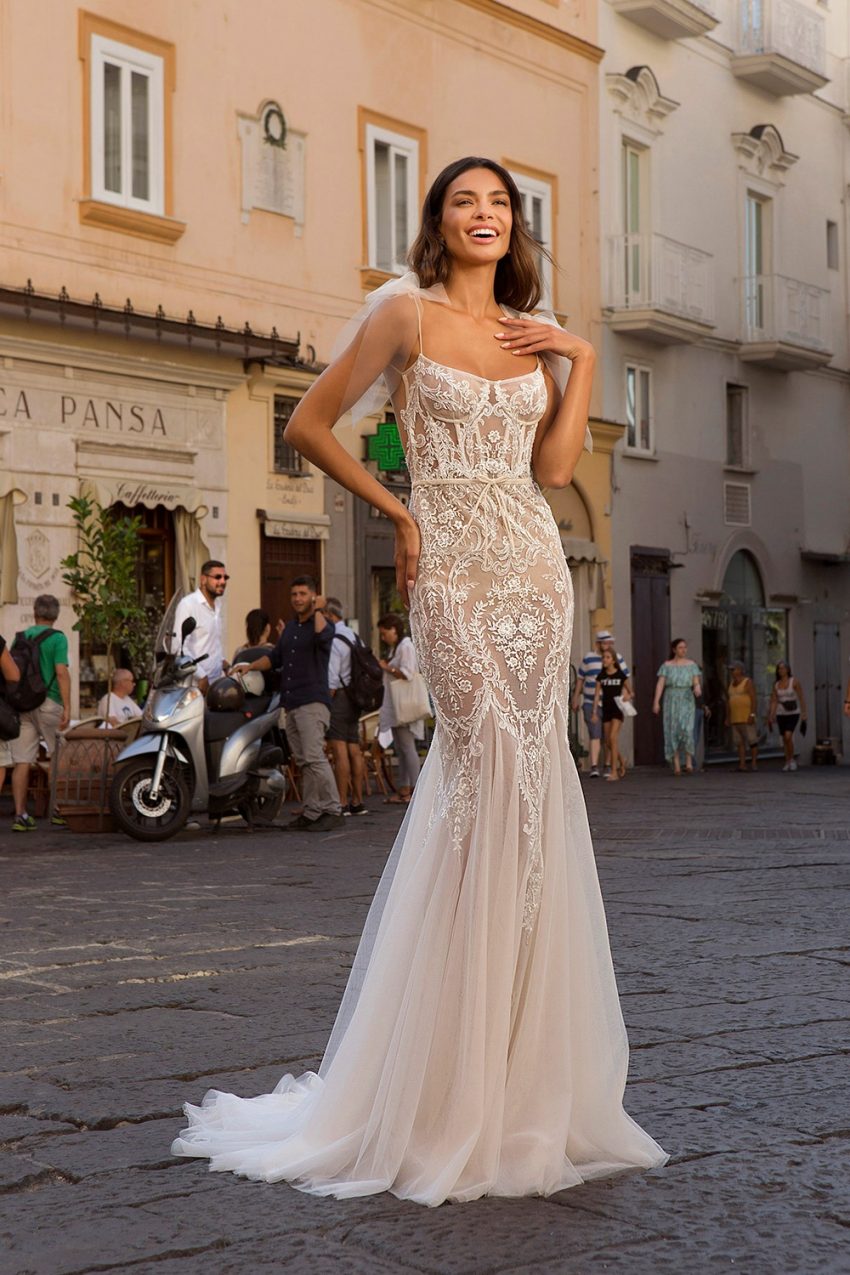 6. Fun is guaranteed with patterns
Patterns are very fashionable, so why not for brides? Choose flowers, shapes, artwork, polka-dots…
An unexpected turn for your wedding look!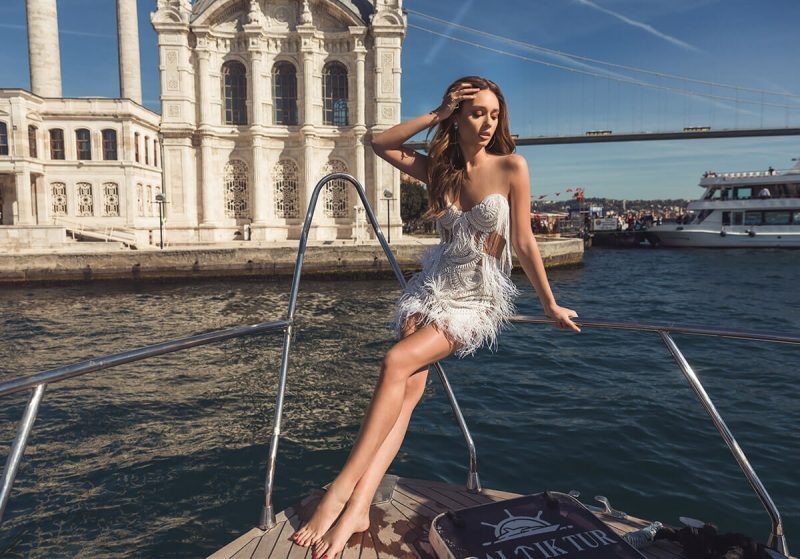 7. If you don't want to get rid of the dress, wear a short one!
If you are someone who does want to move away from the classic white, but not from wearing a dress, your perfect alternative would be a mini dress. They always look great! And what's more, if your wedding is in the summer, you can show off the tan that we all love so much.
You will feel more comfortable as we are more accustomed to wearing short dresses as opposed to longer ones on a daily basis.
And if you aren't very tall, this would be a fantastic choice!
Given that most brides have the impression that a traditional white dress is the only option, they then often don't feel comfortable and happy wearing it, which is the most important thing for every bride.
It is undeniable that with these alternatives, you can do what you want!
If you are already thinking about your wedding outfit, now choose your wedding shoes. And at Perfect Venue, we are ready to help!