Mexico is synonymous with an explosion of colour, art unlike any other, happy music and the taste of tequila. With reasons like this, why would you not want to celebrate a mexican wedding? 
A ceremony full of flowers, with a banquet with multi colored centerpieces and the indigineous mexican elements as well as a party with locals dressed up in every way and meanwhile you can also enjoy the spicy food! 
This distinctive style will make you have an original sea wedding in addition to living a cultural experience surrounded by a pure country atmosphere. 
Do you want to find out how your typical wedding will play out in this beautiful and dear country?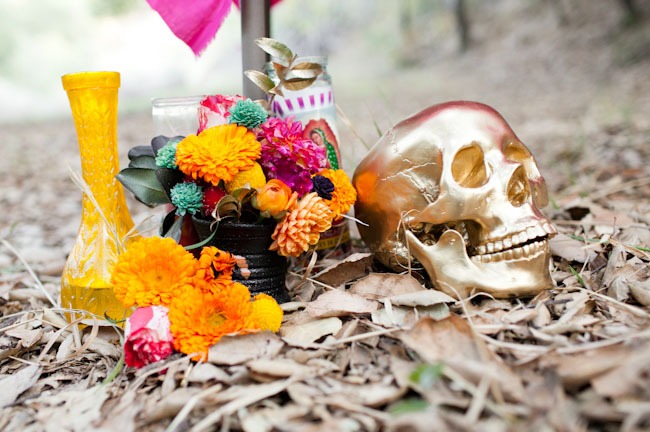 Flowers with the colours of Mexico
If there is one reason why Mexico exudes so much joy and joviality is because of its colours, they allow for almost any combination, and as well as this there are many different types of Mexican Varieties! 
The best flowers we can choose from are carnations, chrysanthemums, orchids, gerberas, dahlias and cactus. The latter is also a very typical Mexican plant so we can put it in the spaces of the ceremony but in a place not very accessible to the guests so that it doesn't prick them. 
Mexican Art in the decoration
This is a country rich with art and celebrated painters such as Frida Kahlo or Diego Rivera and because of this you can take lots of inspiration from their work to decorate the place, with murals, paintings and photographs etc. 
You also can not forget the bottles of tequila or punch to put the flowers in as well as the typical Mexican vases called Jicalpextles or in the vases called Mortars. 
The space can also be decorate with die cut oennants and coloured ribbons in conjunctions with those of the bride's bouquet. 
In the chairs or sofas in the space you can place a hammock, multi coloured embroidered cushions, varied tablecloths of palm fabric or with the traditional batter. 
Take advantage of the richness of the Mexican culture art and history!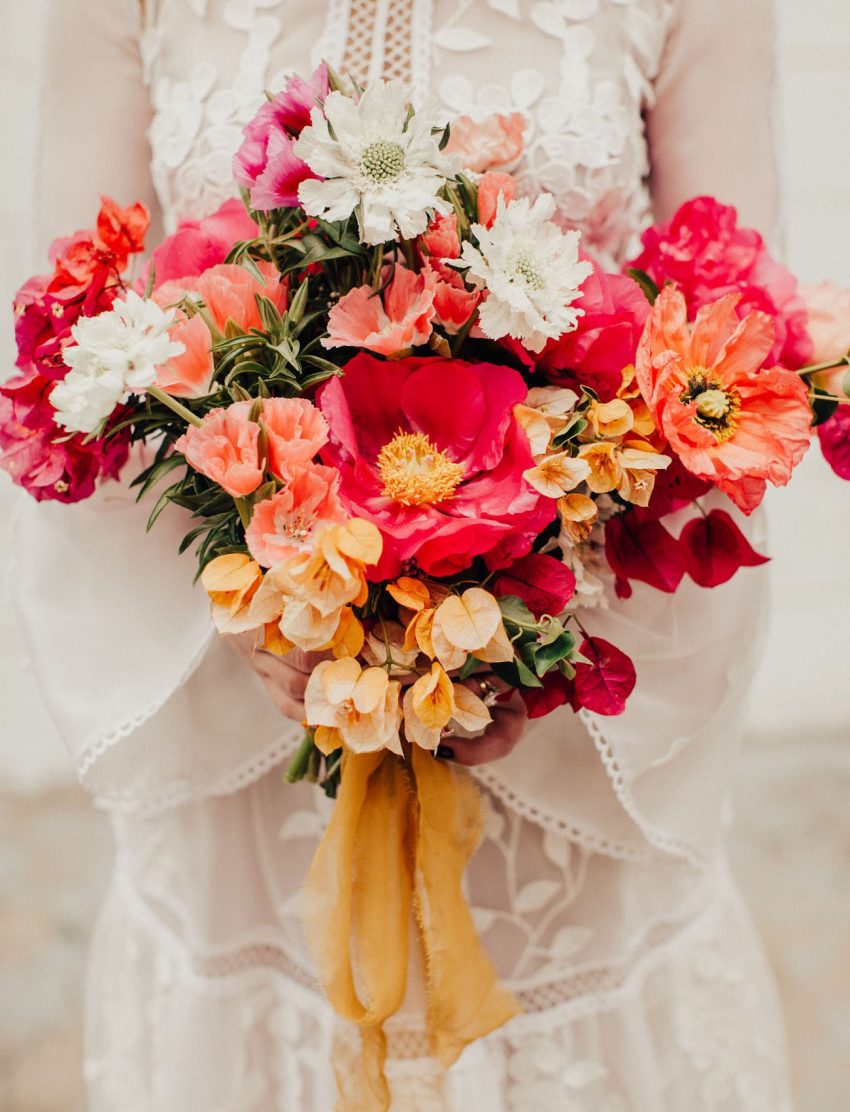 Mexican food
What would a mexican wedding be without the typical food from this region? For the menu you only have to think about tacos, fajitas, nachos with guacomole, enchiladas and mole. 
Don't forget about the bar of drinks! Tequila, craft beer, Mexico's fresh waters, pulque or mezcal, all to the beats of Ranchera. 
For desserts there is nothing like mexican sweets, cocadas, joys, pepitorias, drunks or crystallised fruits. 
Have you thought of a wedding cake inspired by the day of the dead? Nothing more original than a cake decorated with skulls catrinas and mini boyfriends with the regional costume. 
And what of the mariachis
Mexico is not mexico without music which is why at your mexican wedding you cant forget the regional dances, the mariachis with their rancheras, chotis, ballads and cumbias one for each stage of your wedding! On the way to the altar, on arrival to the cocktail and to dance the night away. 
The music of this region is the sea of joy, you can spread maracas to your guests for the departure ceremony. A continuous party!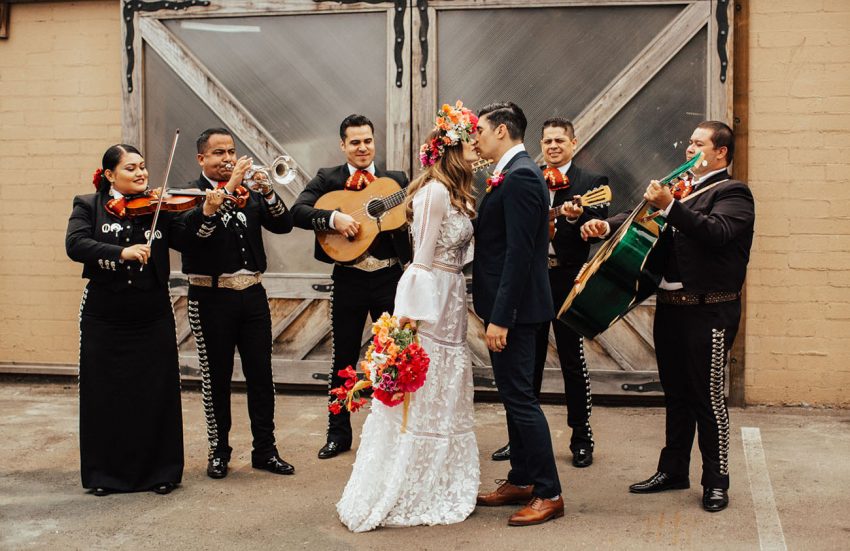 The best scenary
Without a doubt, in Perfect Venue we have the best spaces for you to celebrate your Mexican Wedding. 
Do you know Villa Catalina? An incredible villa in Cataluna perfect to celebrate your mexican wedding. Thanks to these spaces you can remember the culture and the decoration with your coloured spaces. This space has rooms for a total capacity of 250 guests and is very light and is completely refurbished! 
Another option that you have is Hacienda Fain Viejo in Cadiz a space with hectacres of gardens full oranges, lemons and palm trees for a maximum of 160 guests. Also they have rooms which are a marvellous addition to this place, perfect to celebrate your mexican wedding. 
If you have the dream of celebrating your mexican wedding in madrid, you are in luck, because we recommend Real Fabrica de Tapices with five pitcuresque salons and a beautiful garden completely refurbished within the Fabrica. It is ideal for celebrating a cocktail or a big party after the banquet. You can have up to 700 guests. 
Come and have a viewing of all of our spaces and pick for yourself which one you would like to celebrate your mexican wedding, we will wait for you at perfect venue. 
But in whatever space that you choose don't forget to include a photocall full of skulls, mariachi band hats, guitars, maracas, moustaches and tequila! 
Long live love! Let's go!!!!