Are you thinking of doing a pre-wedding shoot to take your celebration one step further? Look no further, you are in the right place! This pre-wedding shoot that took place in Greece will provide you with endless inspiration!
The shoot was designed by Pompon Story Events who created a stunning mythical setup whilst Sophia and George rode on horses in their homeland. Nikos Koutoulas photography produced an incredible set of images which perfectly portray the delightful backdrop and the couple's romance amongst their Greek heritage.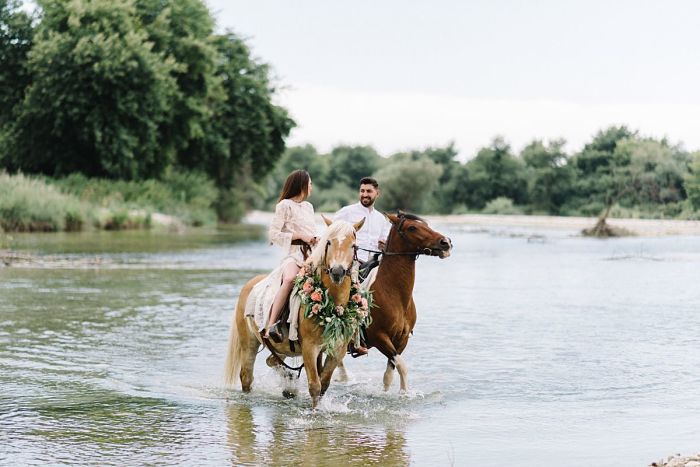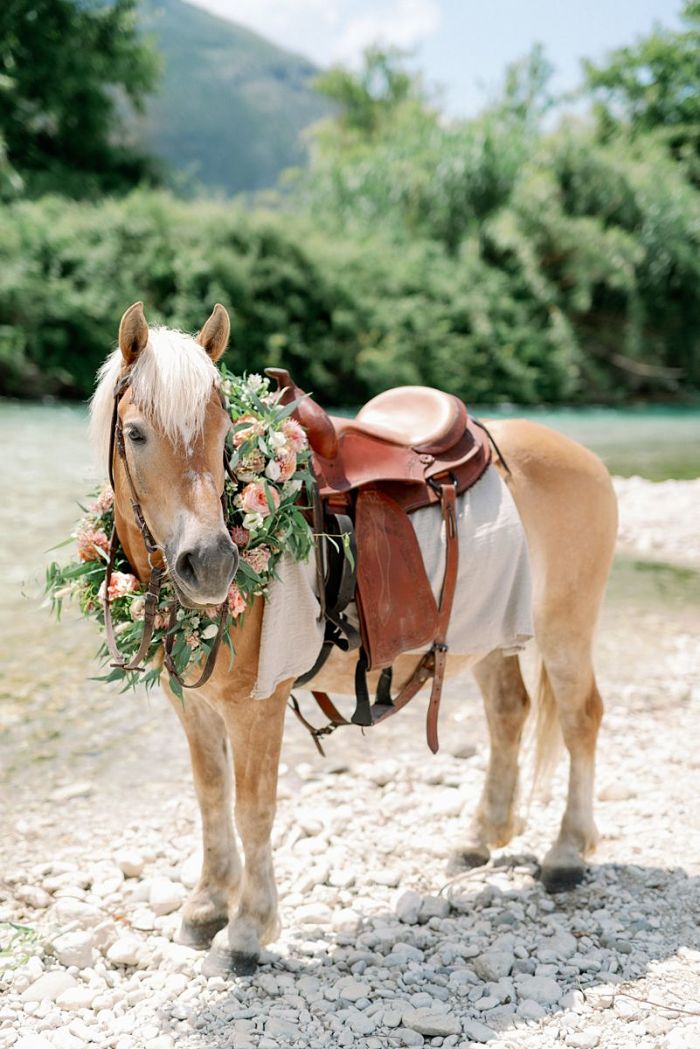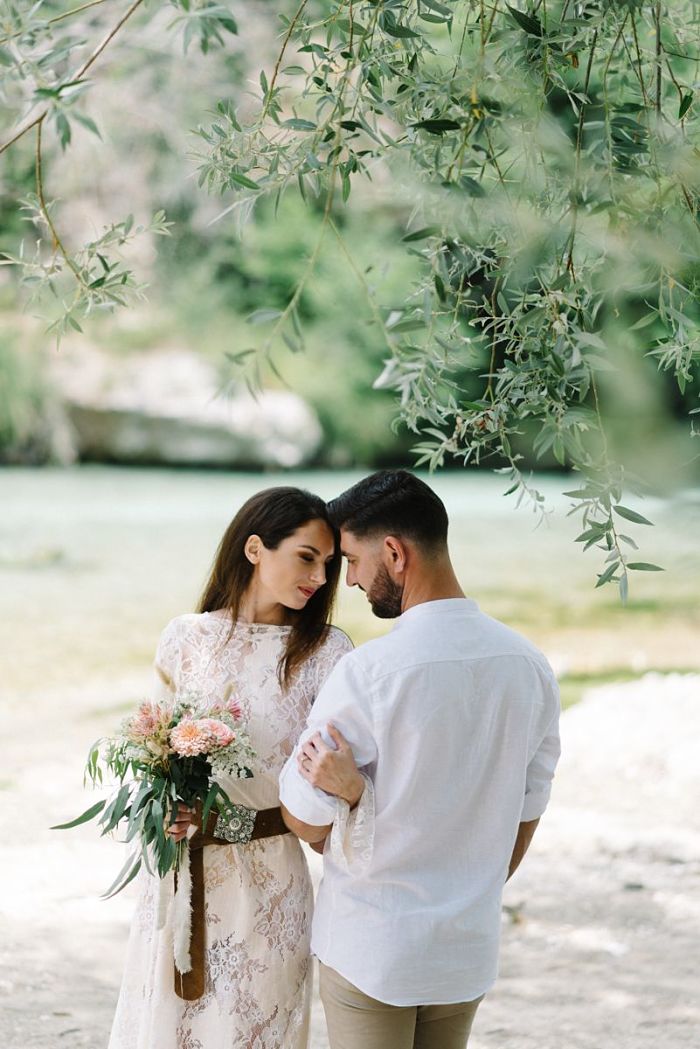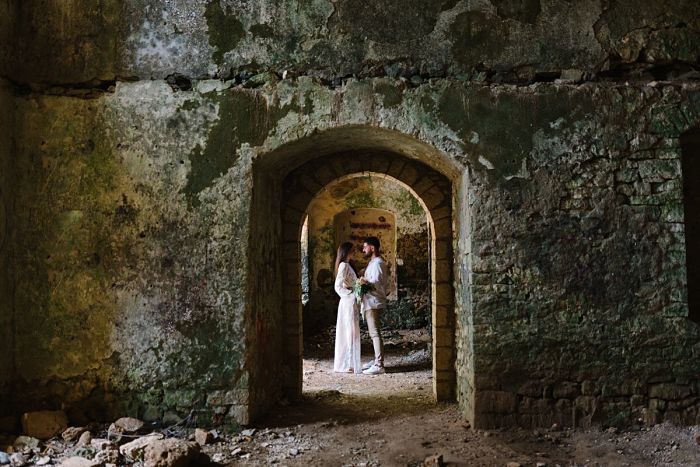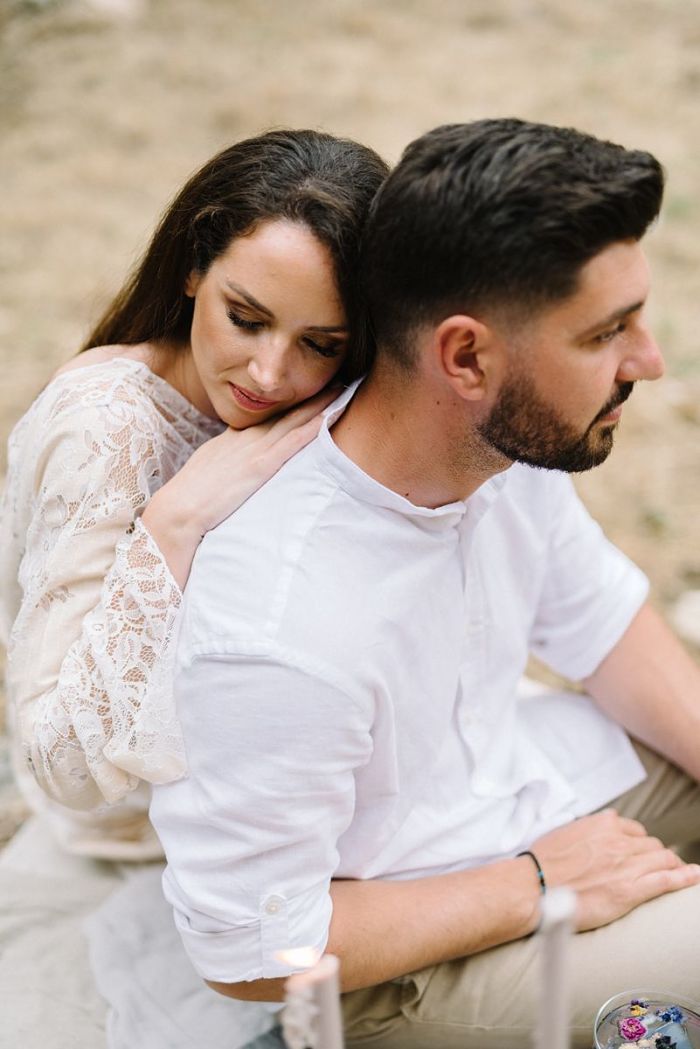 A Mix of Neutral and Pastel Colours
The shoot consisted of a mixture of neutral white, beige and grey tones and pastel pink and light peach tones. These subtle colours were perfect against the coastal backdrop and created a calming sense of tranquillity.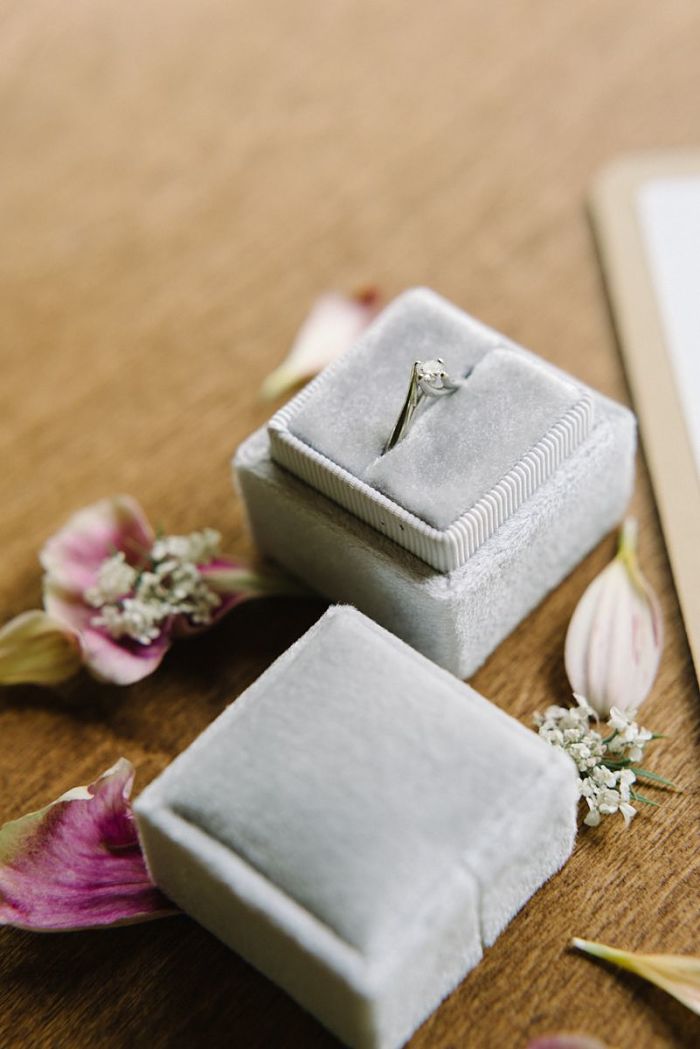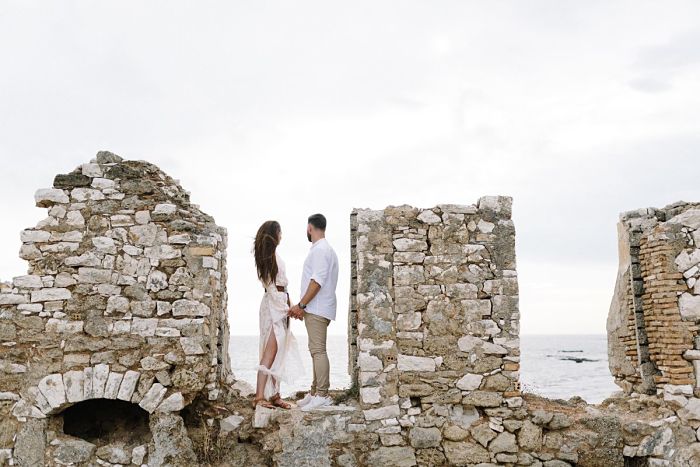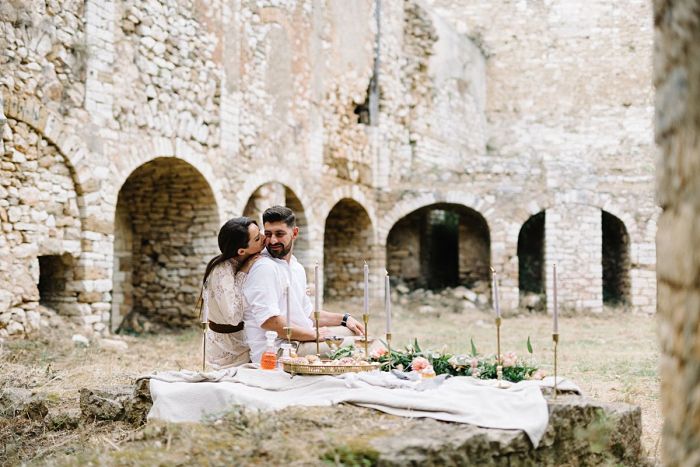 Floral Arrangements
In the floral arrangements, there was a mixture of fresh and dried flowers which produced lots of greenery in the shoot. The arrangements were designed by Elpida Salouka and contained a wide variety of flowers, including roses, chrysanthemum, carnations and eucalyptus.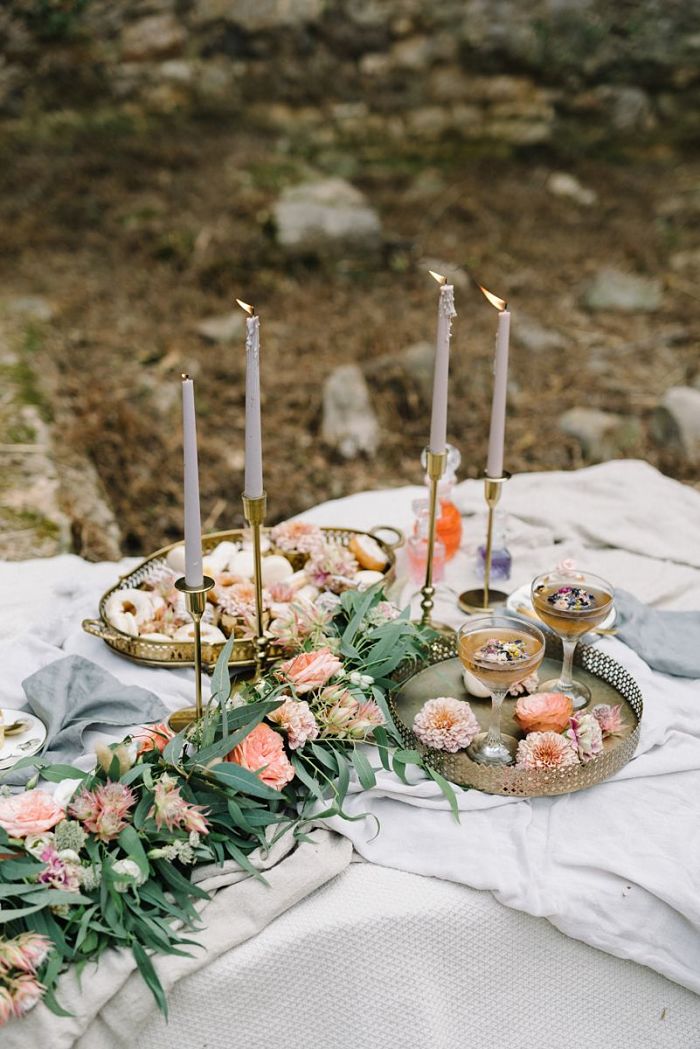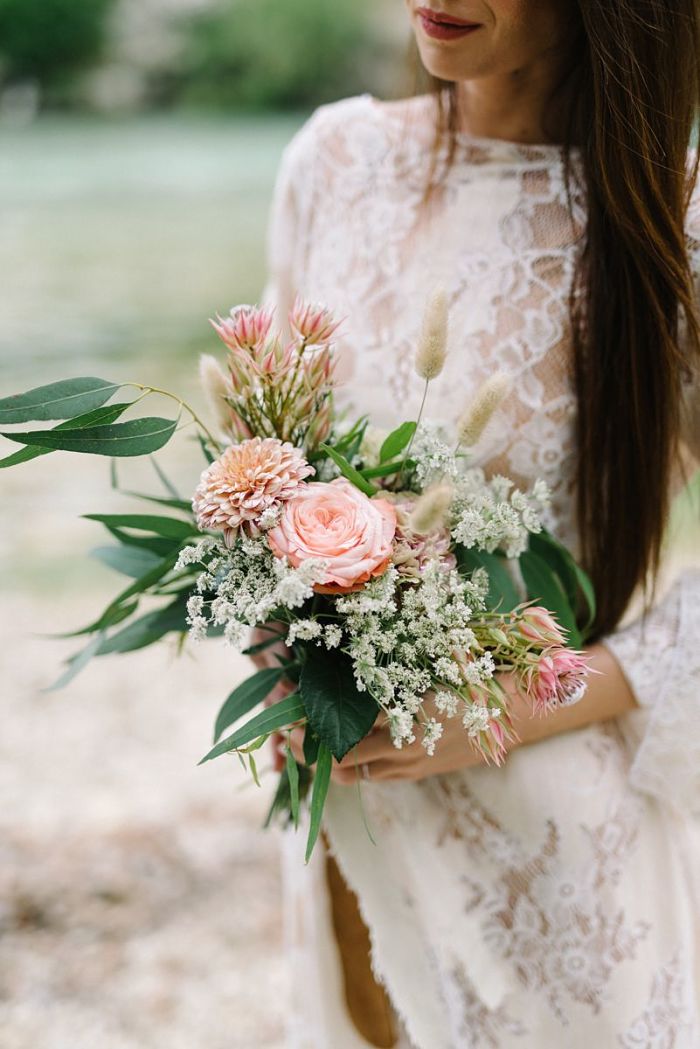 Intimate Floral Details
The floral theme continued throughout the shoot, and many intricate floral details can be seen in the photos. In the cocktails, there were edible floating flowers, and flowers were even placed inside the ice cubes, which was a beautiful hidden detail.
The wedding stationary was decorated with sketches of flowers, and plexi-glass which was decorated with real flowers.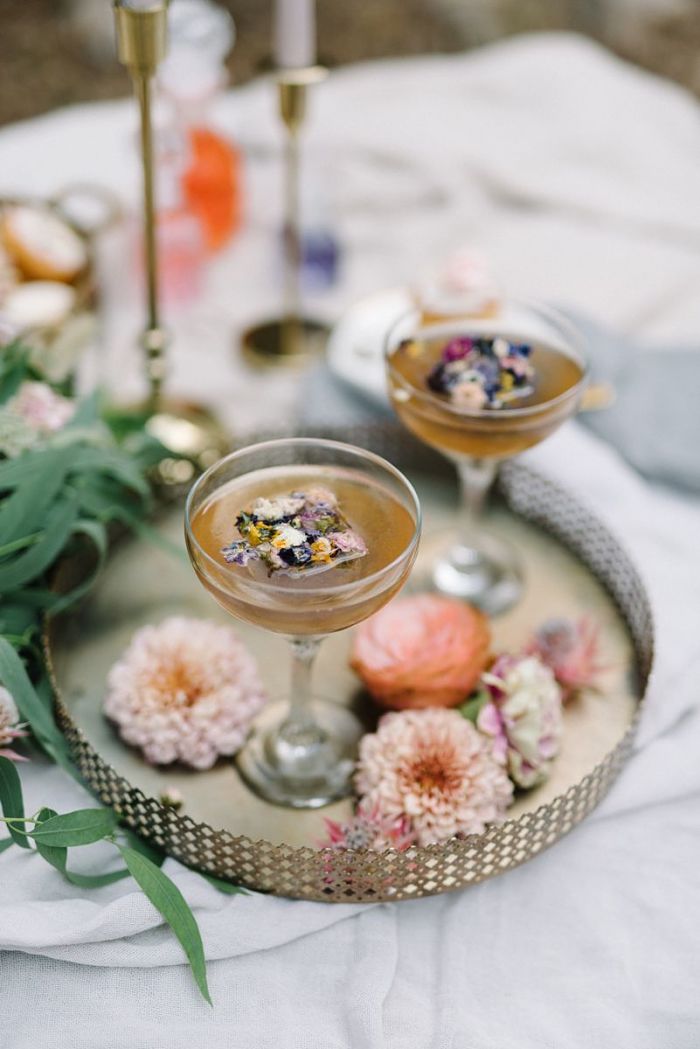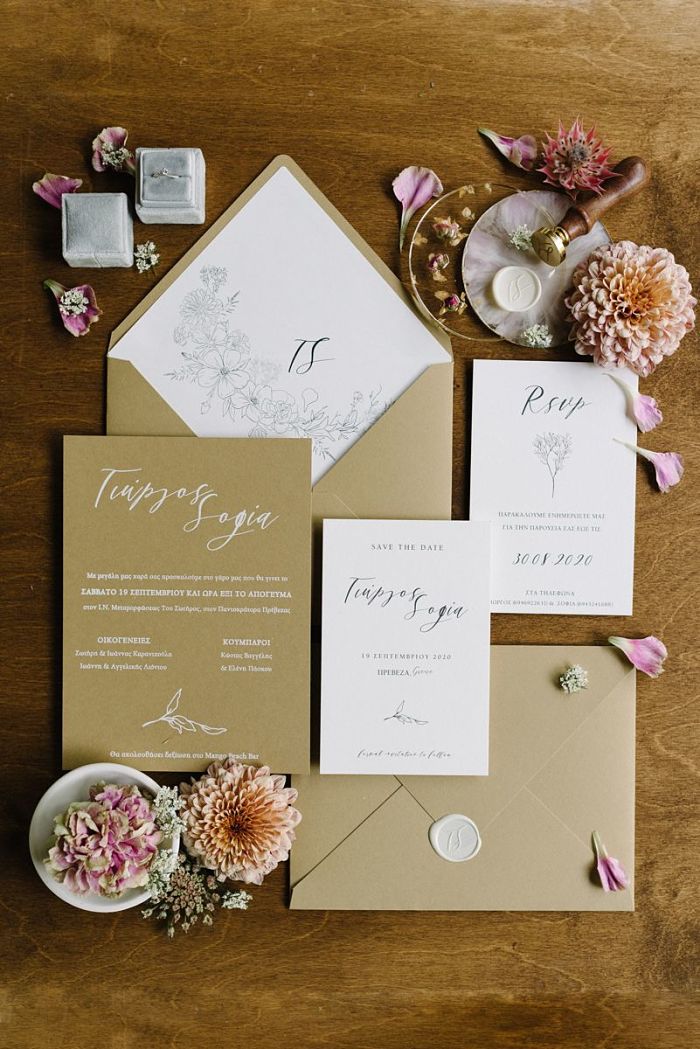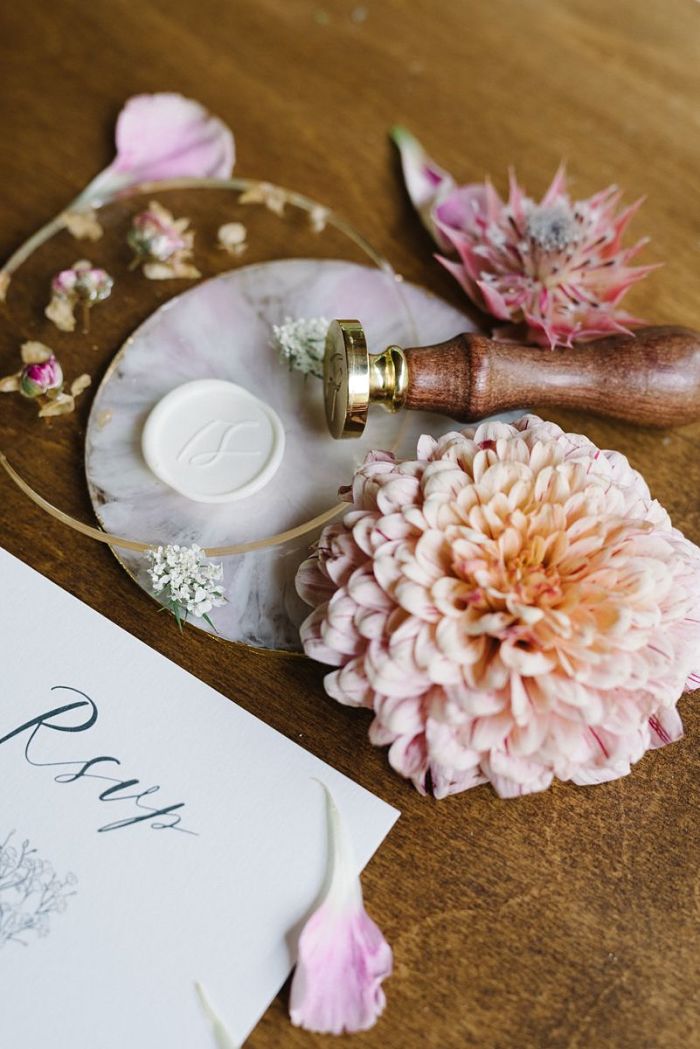 Wedding credits:
Planning Design Styling: Pompon Story Events // Photography: Nikos Koutoulas Photography  // Stationery: Manousenia  // Paper Goods: My Mastoras // Florist: Elpida Salouka // Dress and Accessories: Nidodileda // Sweets: I Biscotti Di Gio // Stationery Styling Goods: Narcissus Fine Art //  Stationery Styling Goods: Marygro Art