Just as Paris cannot be understood without the Eiffel Tower, nor New York without the Statue of Liberty, the Alentejo cannot be understood without the Tagus, without its golden plains, its craftsmanship, its castles, and its virgin beaches.
The Tagus river is the one that gives its name to the Alentejo region, which, located in the south-central part of the country of Portugal, makes it one of the best regions for getting married and spending a pleasant time with your partner.
And in this article we show you why to celebrate your wedding in Alentejo !, but we already told you that there is nothing more romantic than saying "yes I want" under its starry nights, to the rhythm of traditional and local songs, and tasting the Mediterranean flavors accompanied by some red wines.
Attentive everyone! Because this is all you need to know before heading to your destination wedding, you will want to take a piece of the Alentejo to your home!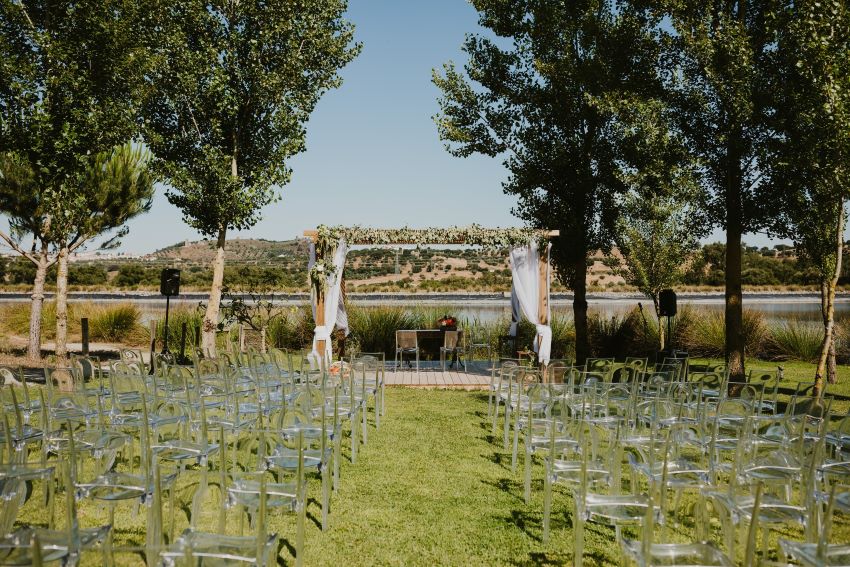 What is the weather like in Alentejo?
The best time to celebrate your wedding in Alentejo is from May to October since on these dates you will find a very pleasant and warm climate, with hardly any rain. The maximum temperature in Alentejo is 30 ° C in August and 10 ° C in January, a pure Mediterranean climate!
So your wedding in Portugal will be bathed in a long sunny day and a lot of golden rays that will accompany you in all your photos, not to mention the intense blue sky that will make everything even more romantic.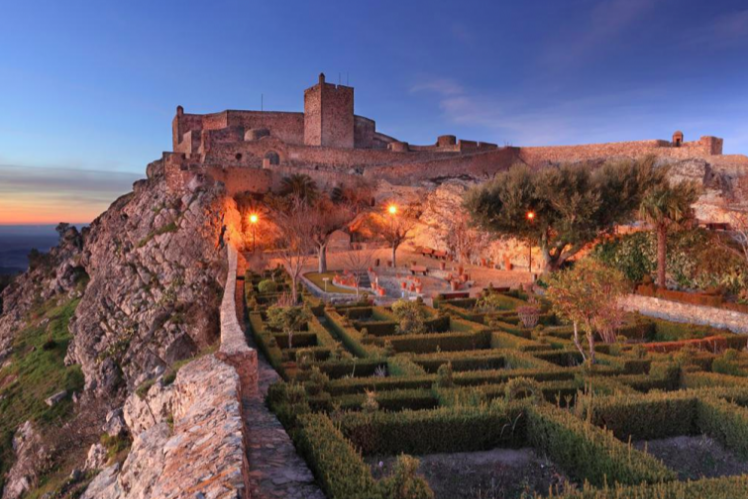 These are the best areas of Alentejo to get married
If you dream of a wedding between history and crafts, your area is Arraiolos, which, with its medieval castle from the 13th-14th centuries, is flooded with rugs and carpets, where you will also be captivated by its terracotta roof houses and walls with blue details.
On the other hand, if you are more of nature, the rugged slopes of the Sierra de São Mamede Natural Park and its rugged slopes are waiting for you to see you get married. A show that, along with the Gothic arches, the Manueline windows and the wrought iron balconies, are worth admiring.
Another of the most charming areas in Monsaraz, which will transport you to another era immediately to find you between heritage, crafts, and good gastronomy. In Monsaraz you can count on a most original wedding by doing it among numerous Neolithic megaliths, which rise around a seven-ton menhir.
For the most rural, São Pedro do Corval is the key since it has pottery that has guided the history of this town. Today there are over 20 'olarias' (pottery workshops) that work with clay and ceramics. For a very artisan wedding!
The Castelo de Vide also gives us reasons to get married in it. A medieval castle surrounded by a set of alleys and perched houses. Not to mention the synagogue of the fifteenth-century Jewish communities. In addition, you can immerse yourself in waters with therapeutic properties, to end the wedding as relaxed as possible!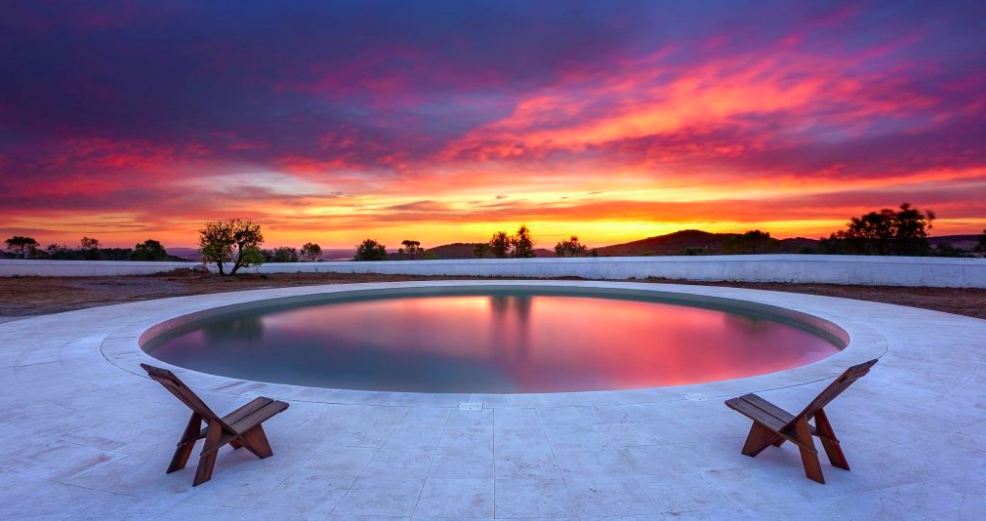 The gastronomy of this region, cannot be more succulent
And not only its dishes, but also its presentation, since it is usually presented in one of the ceramic pieces of São Pedro do Corval, in an artisan region… it would be no less!
The ingredients of the Alentejo are delicious, and more if they are prepared by the wise hands of the people who have lived in the place for generations.
The Alentejo gastronomy is distinguished by the famous soups, such as the soup of pão (soup of bread), the soup of cação (soup of dogfish), the soup da panela (soup of the pot), the soup of beldroegas (purslane soup ), the tomato soup or the soup de toucinho (bacon soup).
But other popular dishes also stand out such as: the carabinero with onion petals and fried rice, the pork head terrine with plums, the venison stew with chestnuts, the wild boar in tomato sauce in winter, the grouper roasted in the oven with linguiça and potatoes or the Alentejo meat, the fried dogfish with wild green asparagus crumbs, the partridge with beans and chestnuts or the feijão rice.
Desserts should also be discussed, whose recipes are obtained from convents. Pão de rala, encharcadas, barrigas de freira and queijada are distinguished.
Your guests will not go hungry in the Alentejo!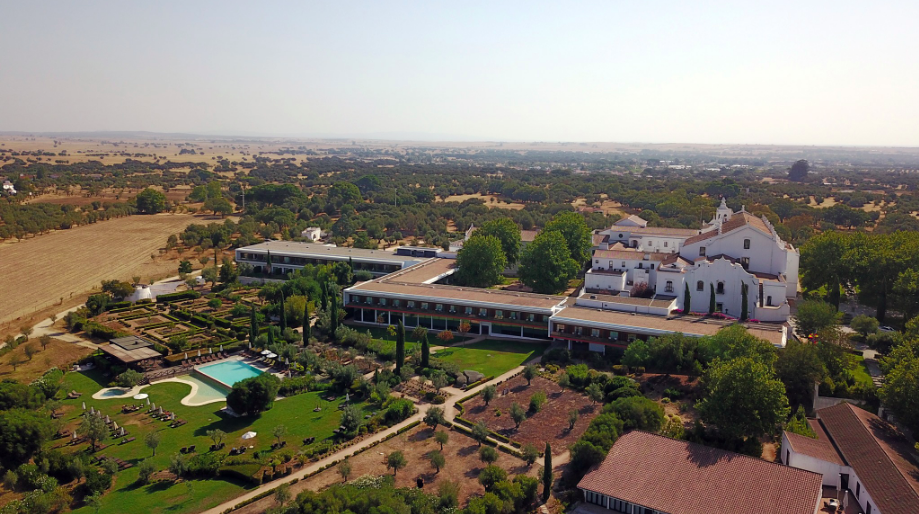 But what are the best wedding venues?
L'and Vineyards is one of our favorite hotels in Portugal, as it is located in a unique landscape full of nature and tranquility mixed with architecture and modernity. 
t has a capacity of up to 150 guests ideal for a large wedding or a more intimate one since it has 25 incredible suites that can be occupied. In addition to a spa and an outdoor pool.
It also has a Michelin-starred restaurant to taste the best products from the land, always in complete tranquility, in one of its interior areas or in its garden full of vineyards.
Pay attention to the requirements to get married in Portugal
But do not worry! Because they are much easier than you think, and in this article on all the procedures to get married in Portugal we show you that they are very simple.
Let's do it! Because we know that you have fallen in love with this region as much as we do in Perfect Venue. And if so, your wedding deserves to be celebrated in Alentejo.