After seeing the photos captured at Laia and Gerard's disco ball chic wedding at Cortal Gran in Sant Pere Pescador, Girona, we couldn't have been more obsessed!
Amongst glass-mirrored disco balls that lit up the party, neon coloured props and extraordinary floral arrangements by The Original Fleurs, guests at Laia and Gerard's wedding enjoyed a truly remarkable day which couldn't have been organised more thoroughly.
Both Laia and Gerard work in the videography industry and designed their wedding day based on the theme of "freak and chic" with the help of their wedding planner Enfelizate. One of the most striking aspects of this was their seating plan which was made from old television sets – we had never seen anything like it, and we were so impressed!
Have we tempted you to take a look at the breath-taking photos of this wedding? Keep reading to take a look and learn more about the fabulous setup!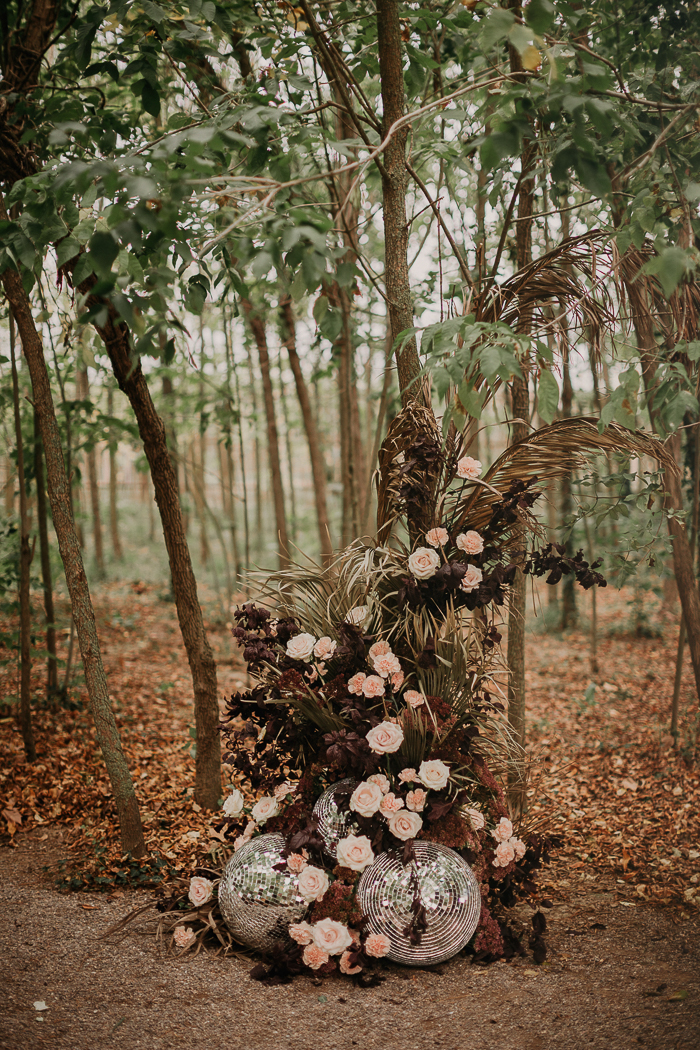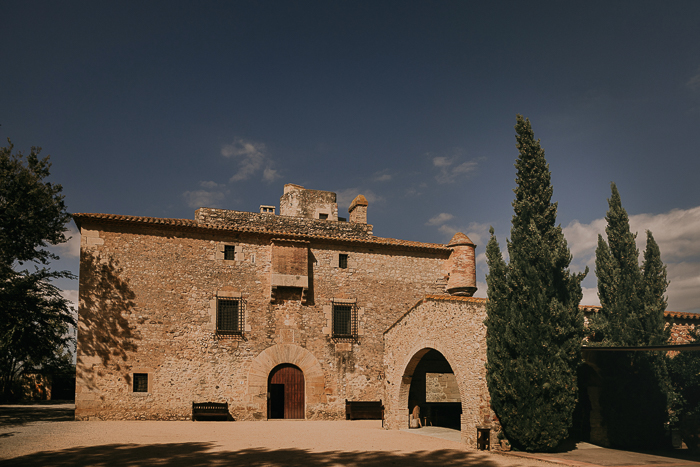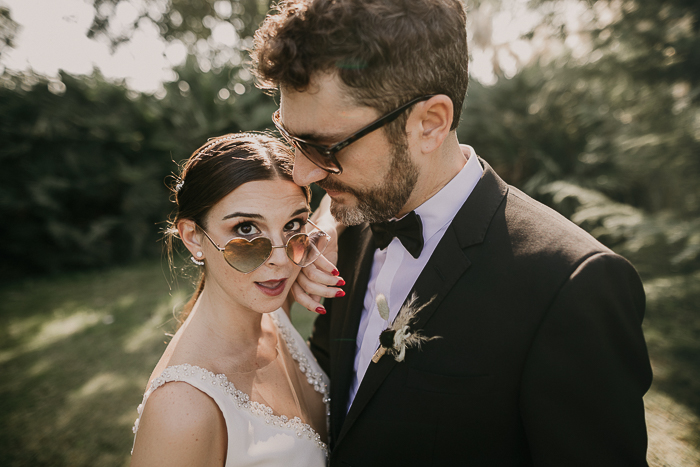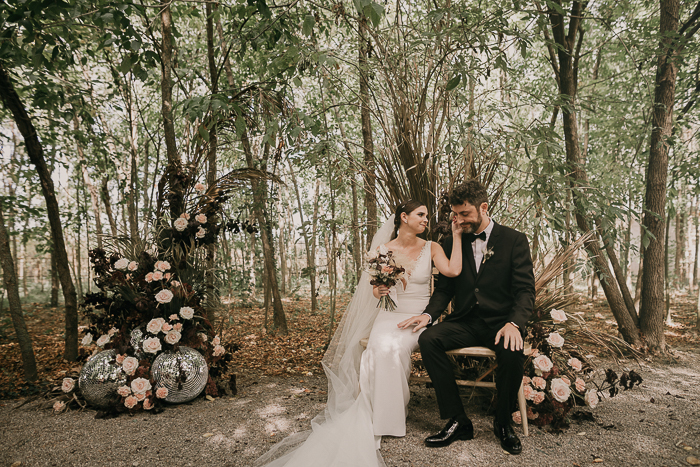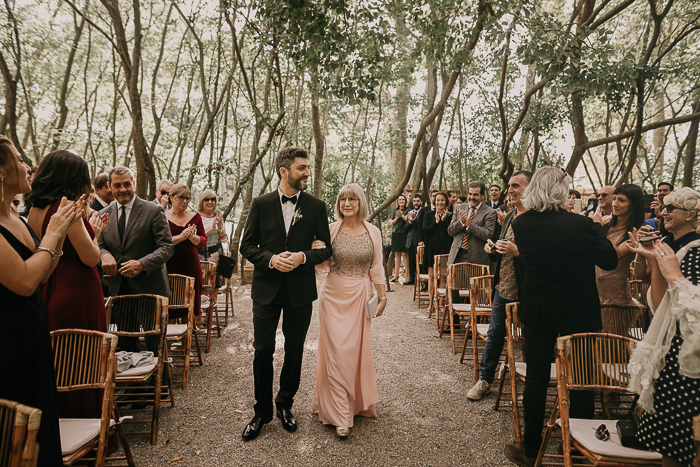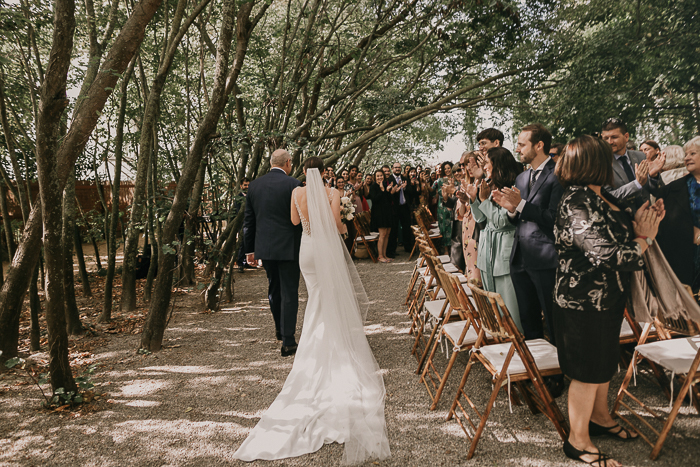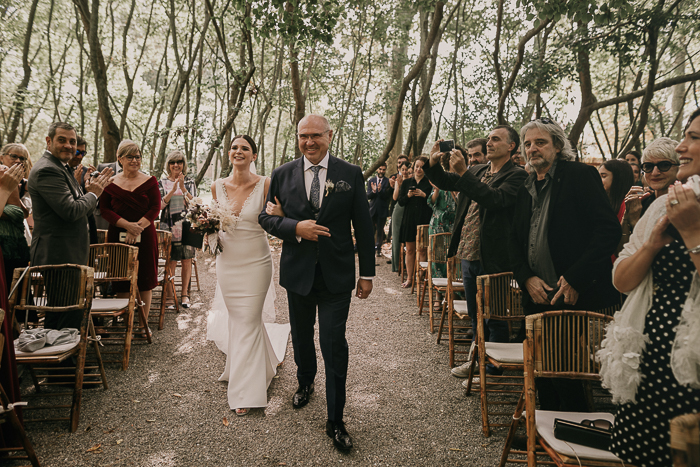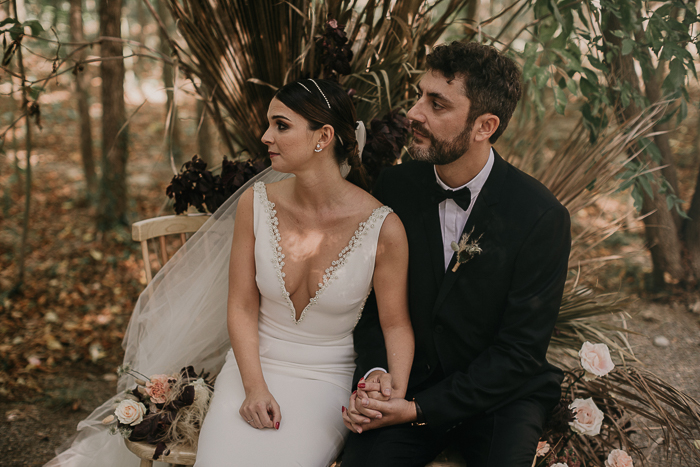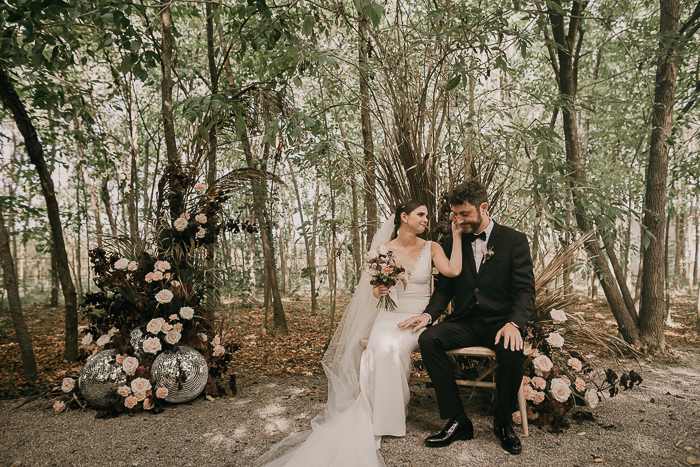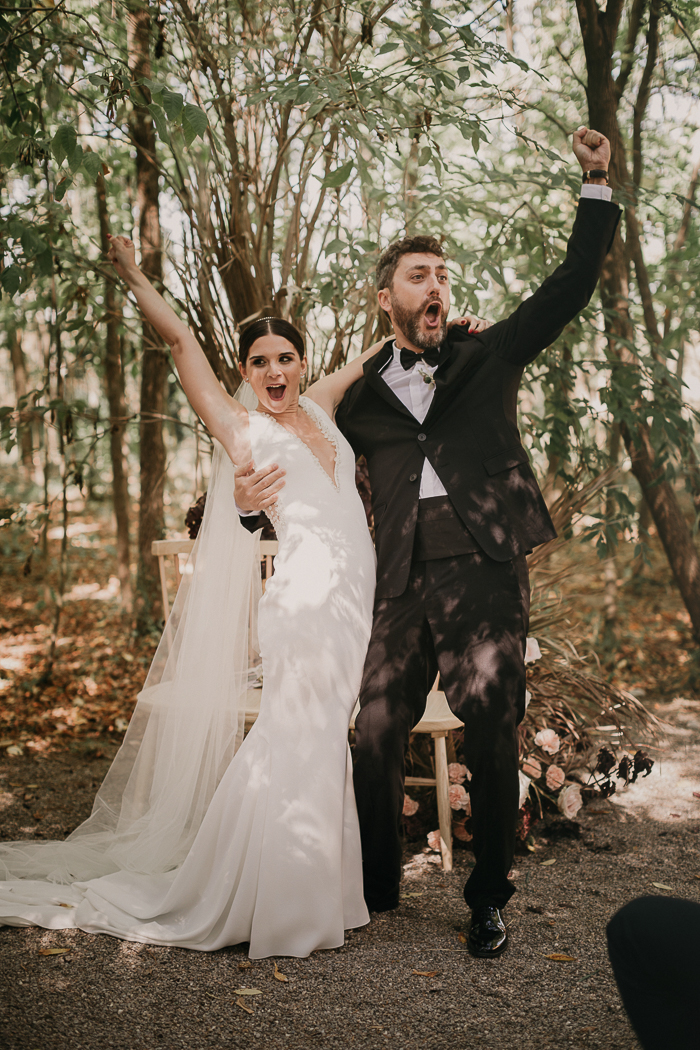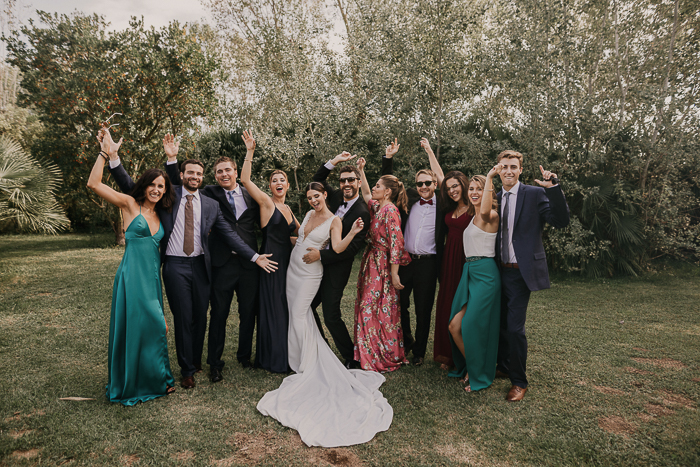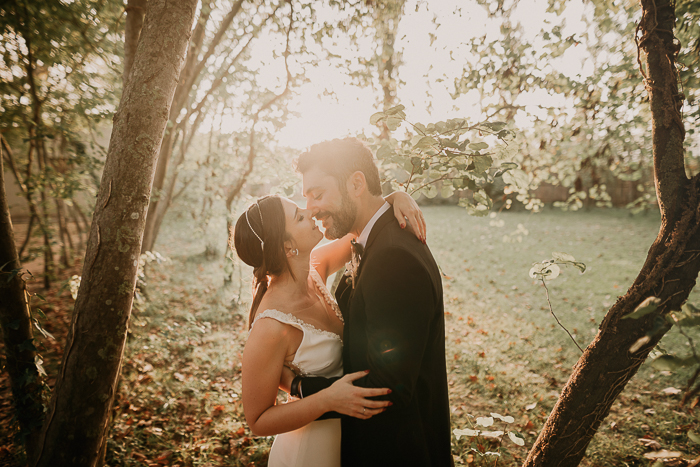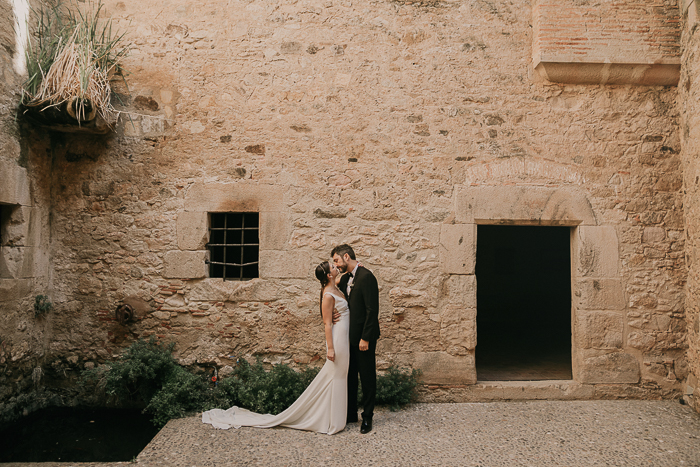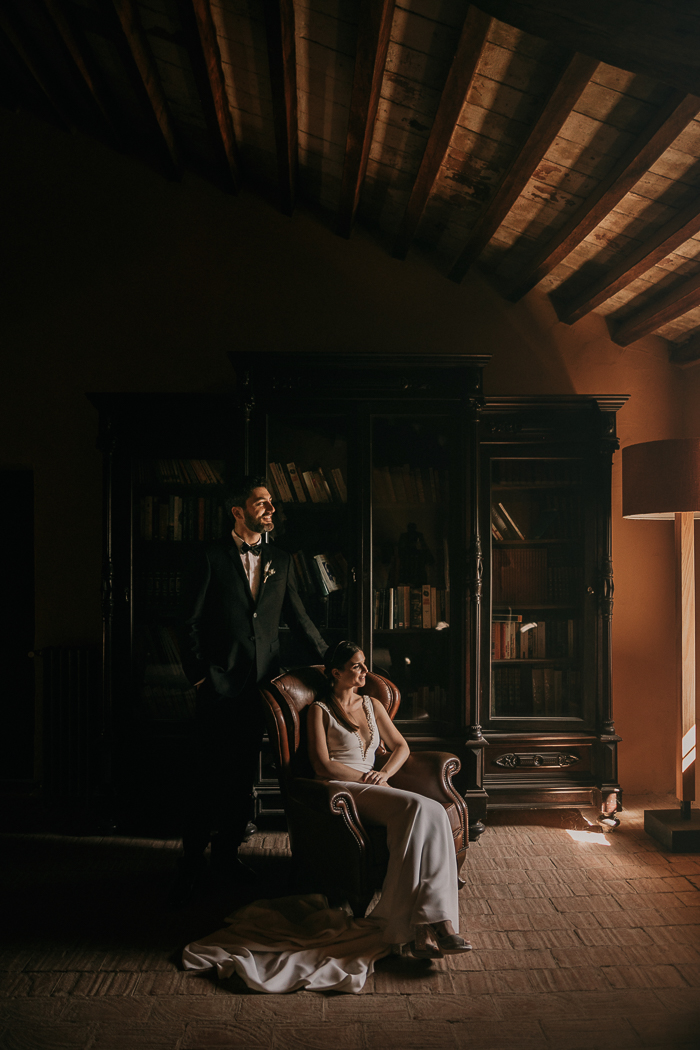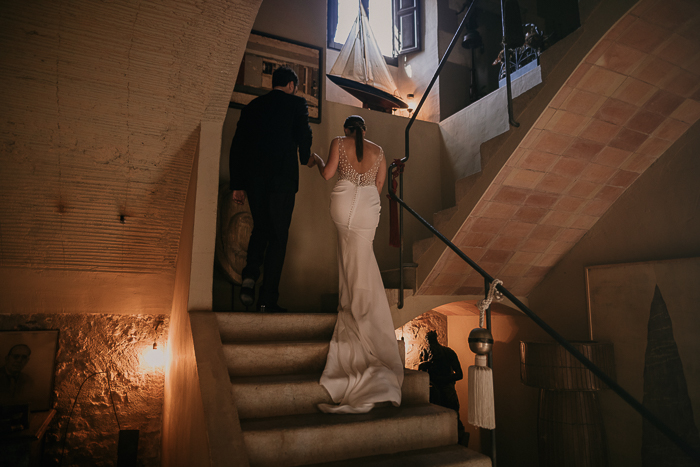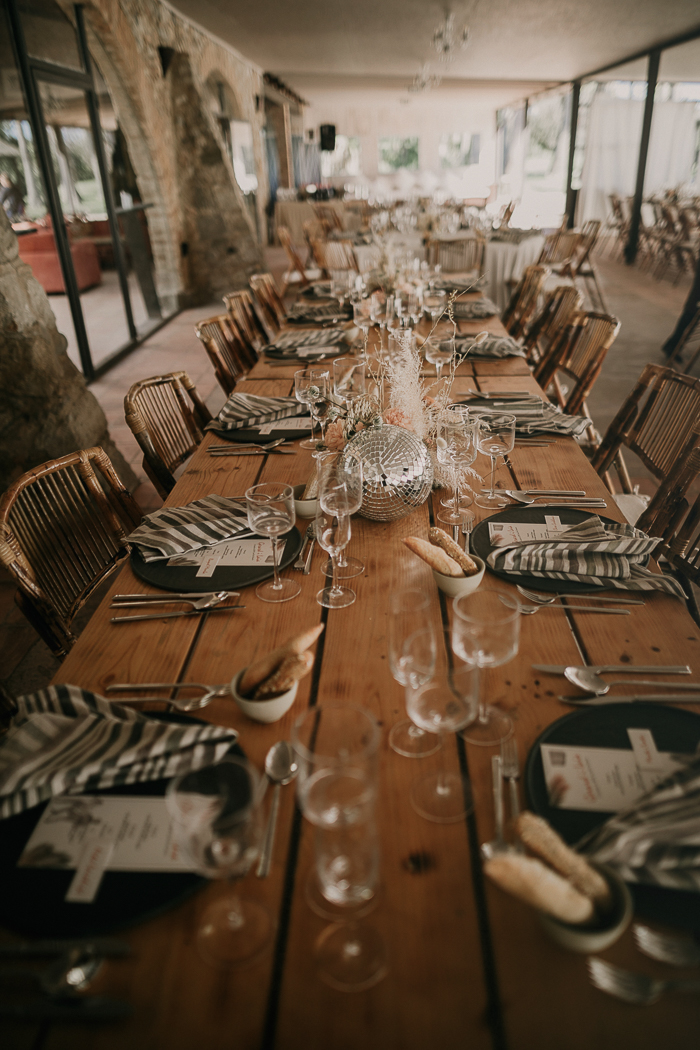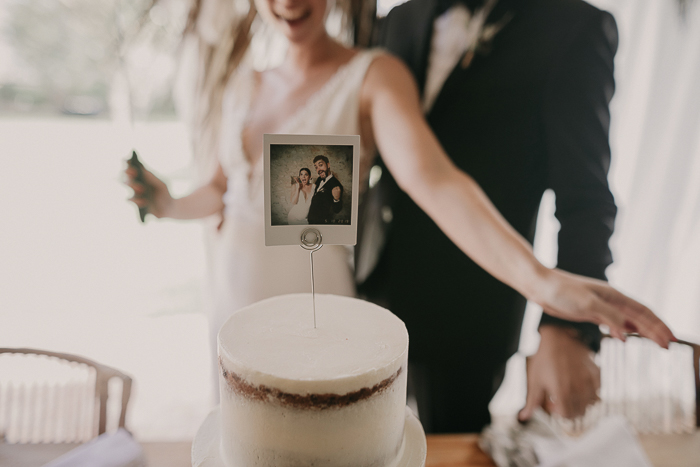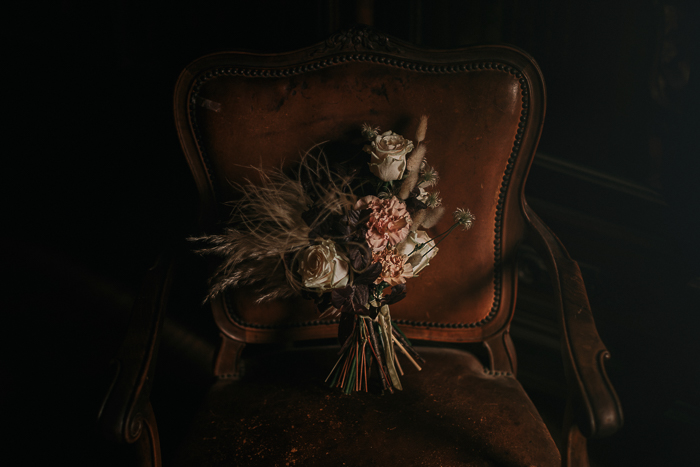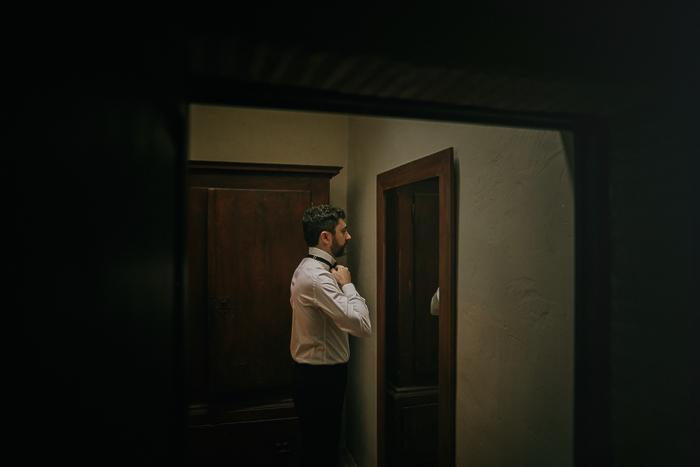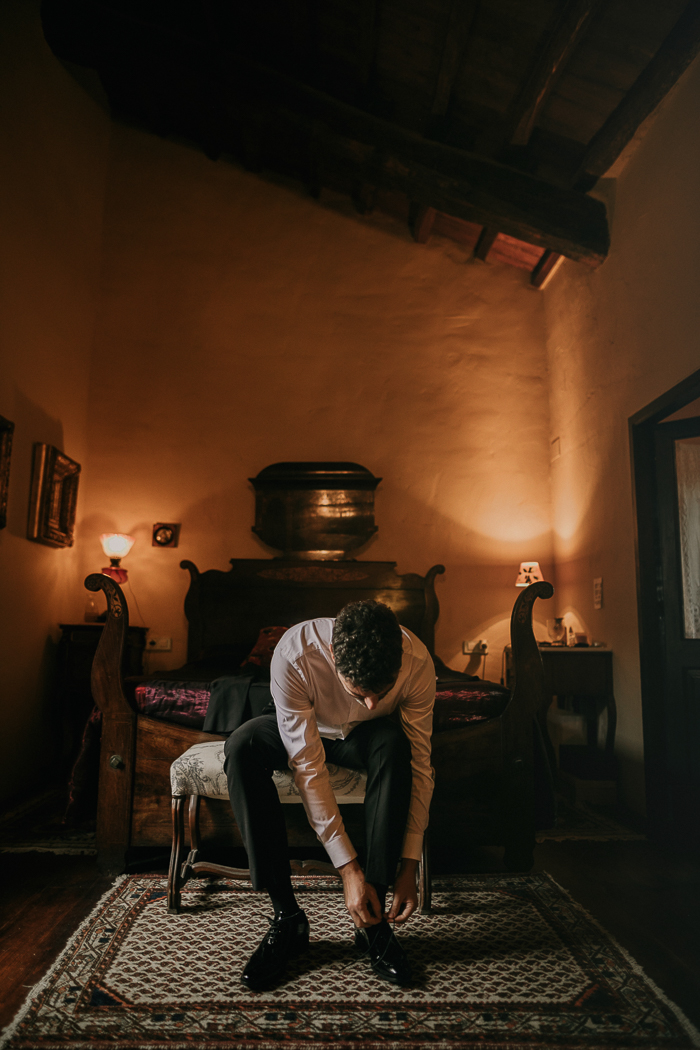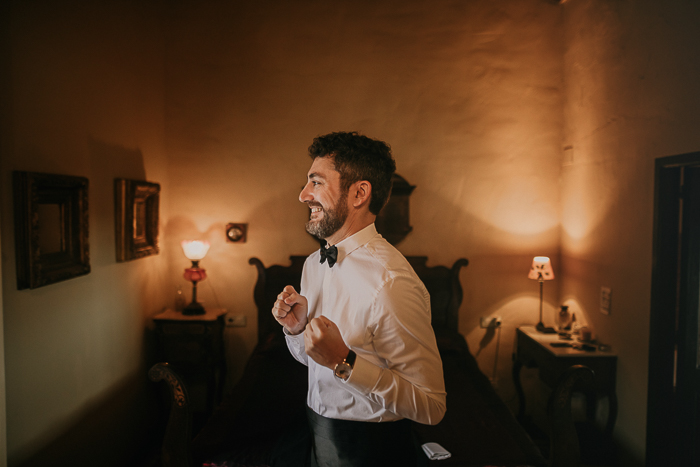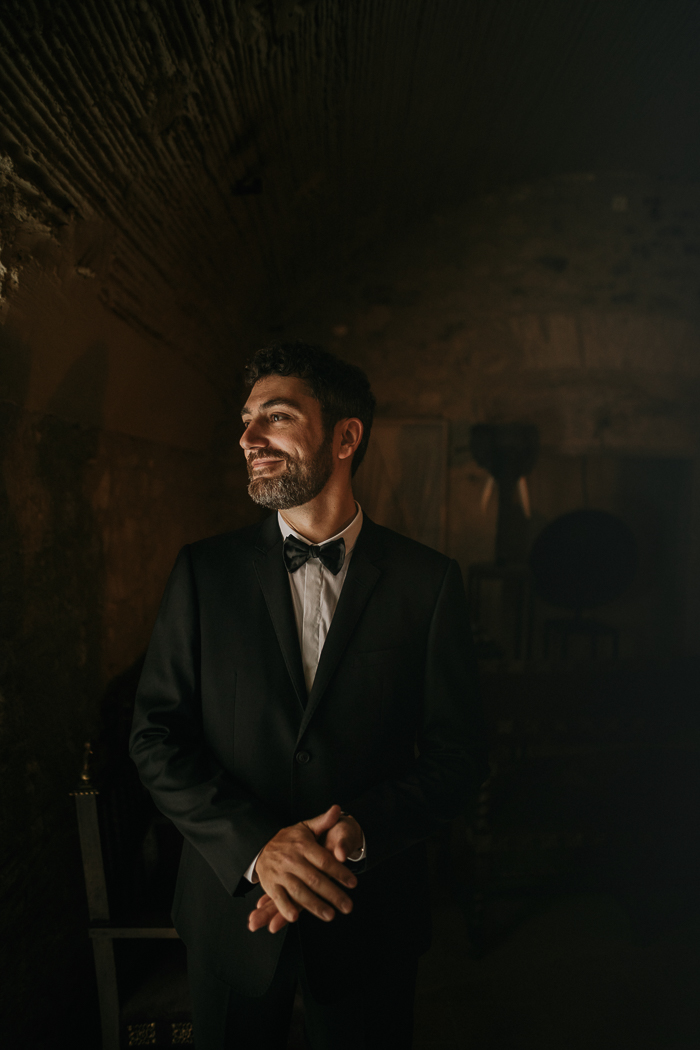 A Videography Themed Wedding
The couple were passionate about showing their love for 80s and 90s movies and representing their enthusiasm towards videography; for the seating plan they used two old television sets which played a video of them showing their guests where to sit. Creative, right? Their guests absolutely loved this personal touch, and many were seen admiring the setup!
Another way in which the wedding portrayed their love for videography was through the use of the Dirty Dancing dance as the "second" dance. Laia has loved the movie since she was a little girl, so her and Gerard practised the dance for hours and surprised their guests with it as a second dance after they had already done their first dance! Laia changed into her shorter 80s style dress and as the couple began to dance, the guests went crazy! It really was a dream come true.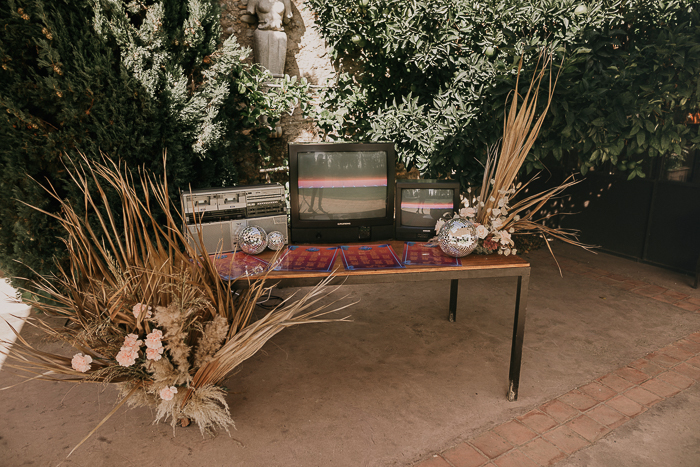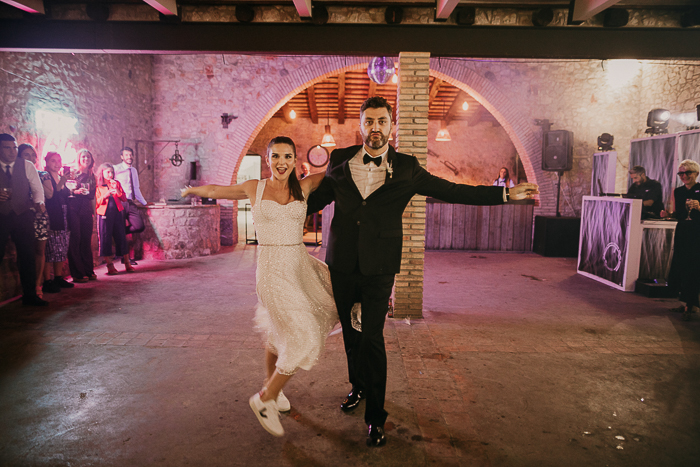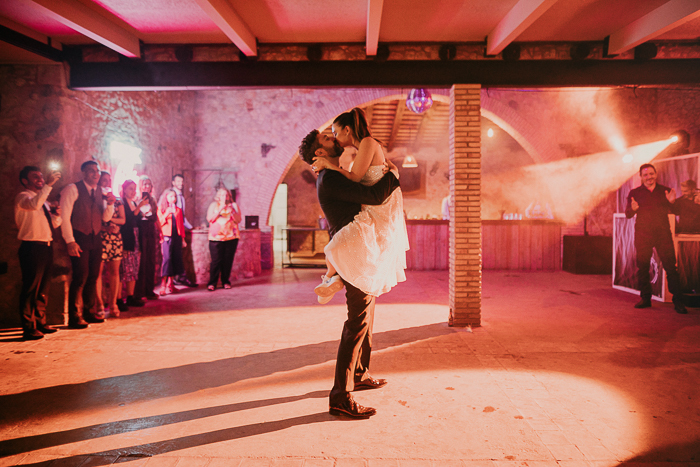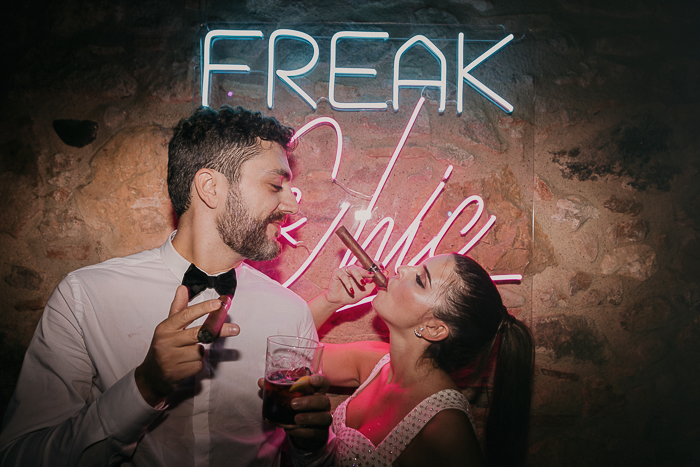 Catalonian Traditions
In Catalonian weddings, the best man delivers the bouquet to the bride and reads her a poem just before she walks down the aisle. Laia and Gerard's best men recreated this Catalonian tradition by singing a romantic song with a ukulele to Laia! It was a huge surprise for her and warmed her heart before she gracefully walked down the aisle!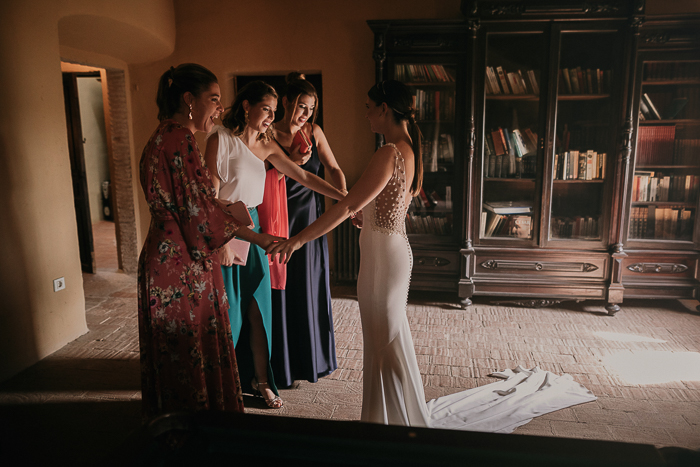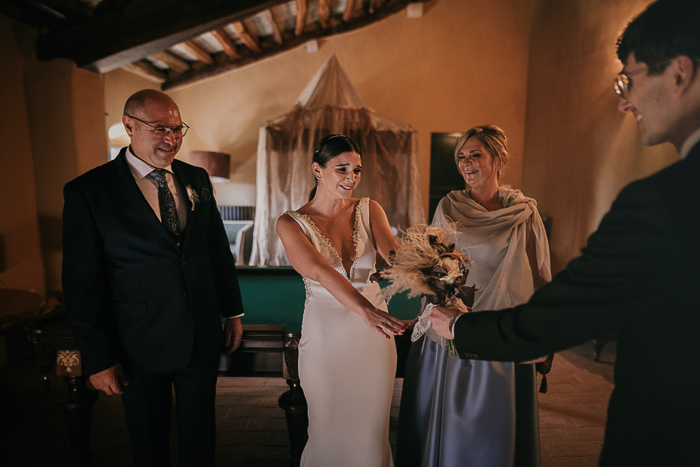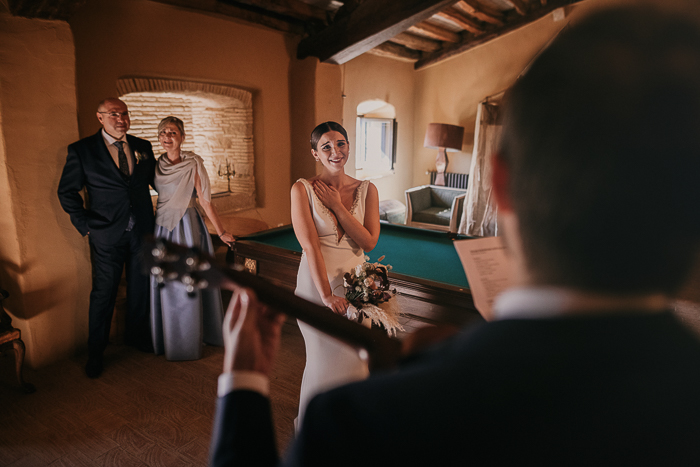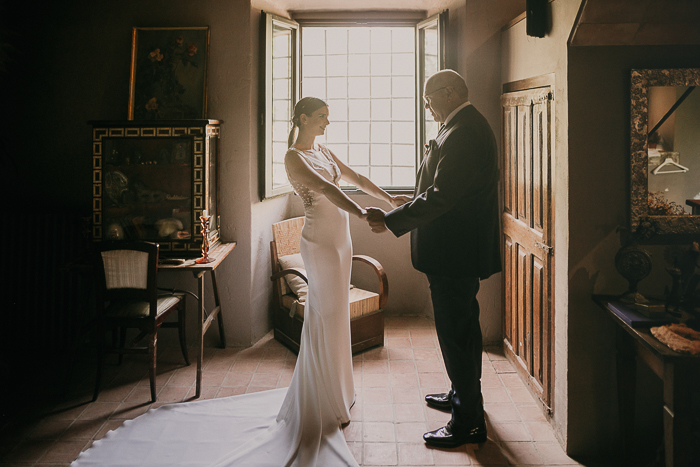 Sentimental Outfits
Laia's wedding dress had its own beautiful personal touches, and with it she carried the memory of her grandfather. He had sadly passed away a month before the wedding day, and Laia desperately wanted to feel his presence on her special day. Provonias embroidered "Avi" meaning "grandfather" in Catalan onto the dress which allowed Laia know he was with her on her wedding day.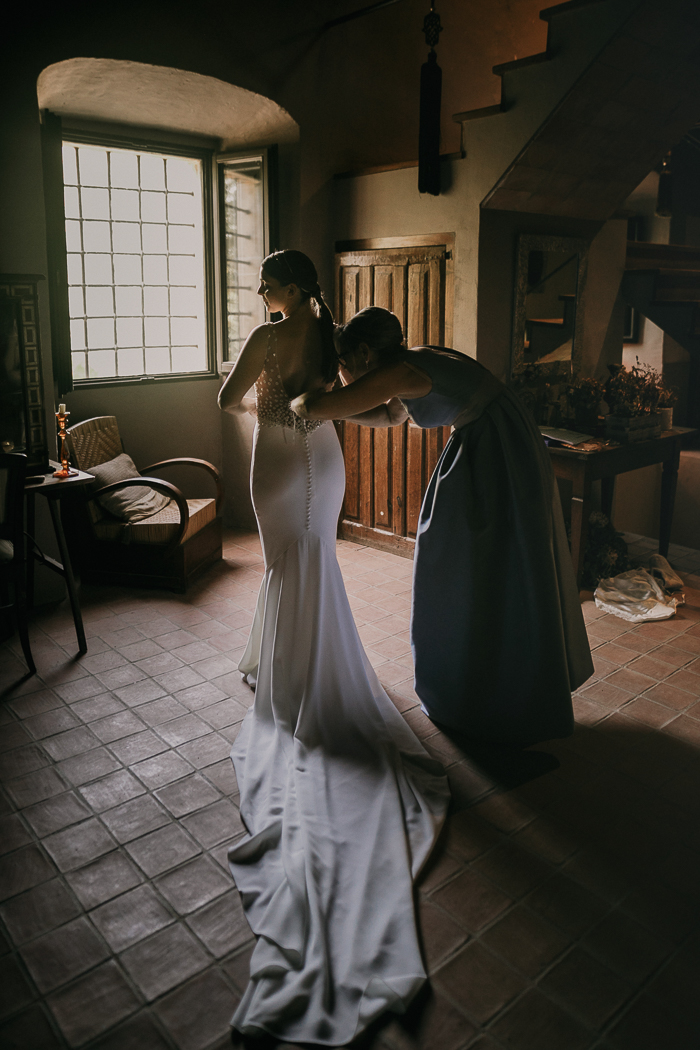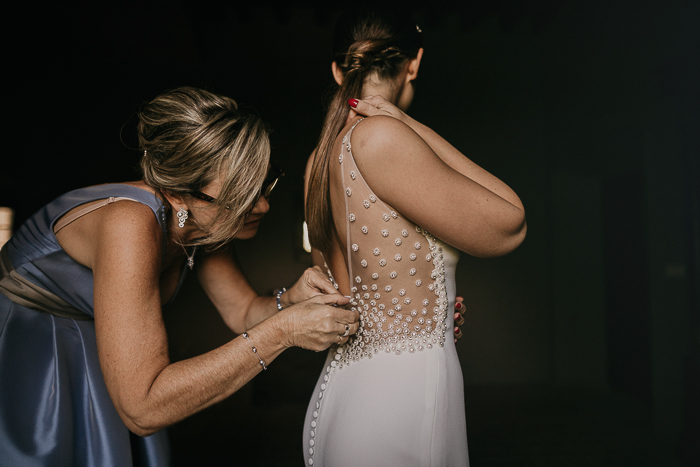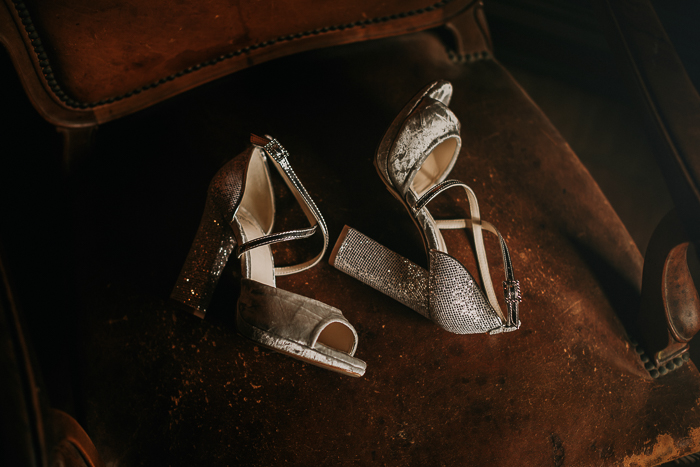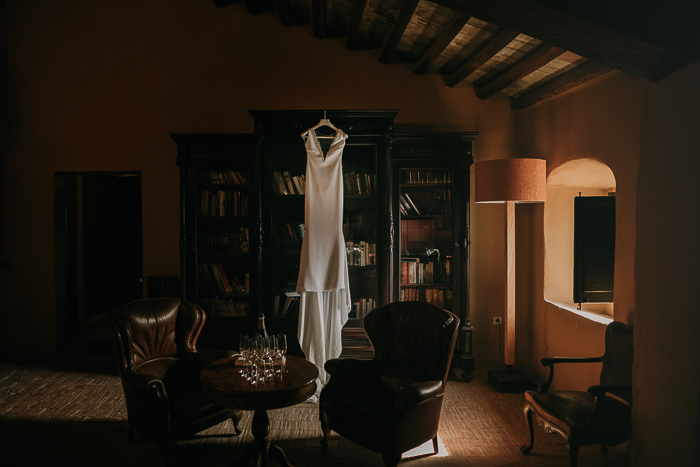 Wedding Credits:
Photography – Pablo Laguia// Event Planning – Enfelizate// Venue – Cortal Gran// Floral Design – The Original Fleurs// Catering – 21 De Marzo// DJ – Beats&Roll// Videography – David Rodríguez// Makeup Artist & Hair Styling – El Baul de Ruth// Wedding Dress – Pronovias// Groom's Apparel – Armani// Rings – Rabat// Favors – Pope & Poole