Amongst the infamous red rocks of Sedona, Rachel and Joshua celebrated their chic wedding with their friends and family. The celebration was stylish and sophisticated, with the ceremony taking place outside in the sunshine followed by an indoor reception in the Sedona Golf Resort, Arizona.
The moment that Rachel and Joshua first saw each other on their wedding day was a remarkable moment of instant delight and was their favourite part of the day. The celebration was a success; for Joshua this was down to being realistic with their budget, and for Rachel it was down to not fearing risk taking and being innovative.
So, are you as intrigued as we were to find out more about this stunning celebration amidst the Arizonian desert? If so, read on and take a look at the gorgeous photos!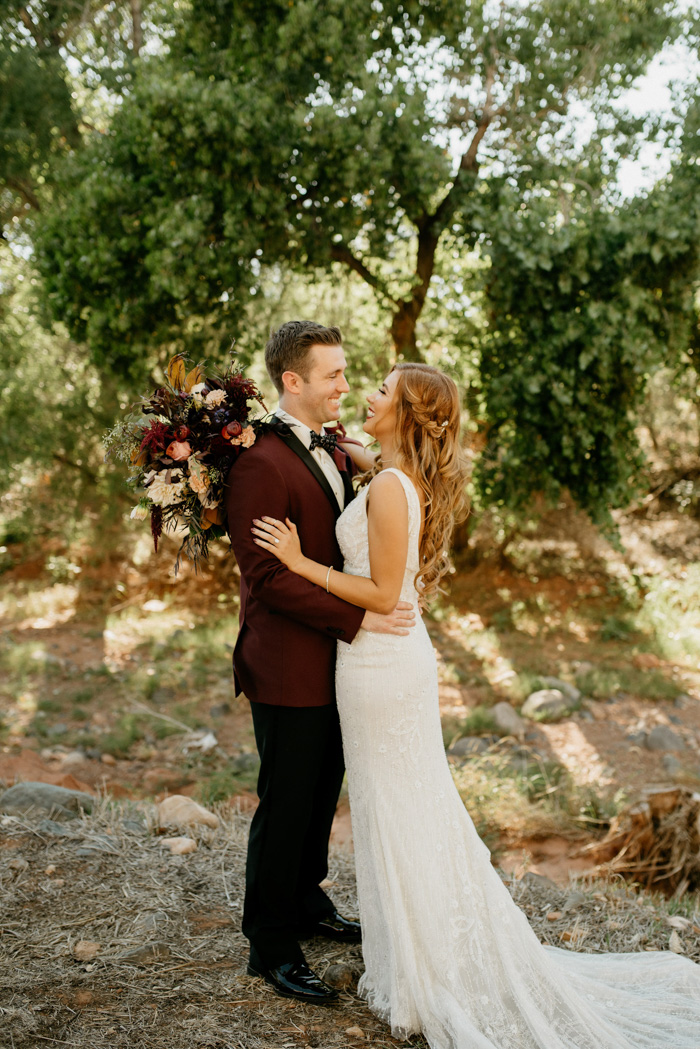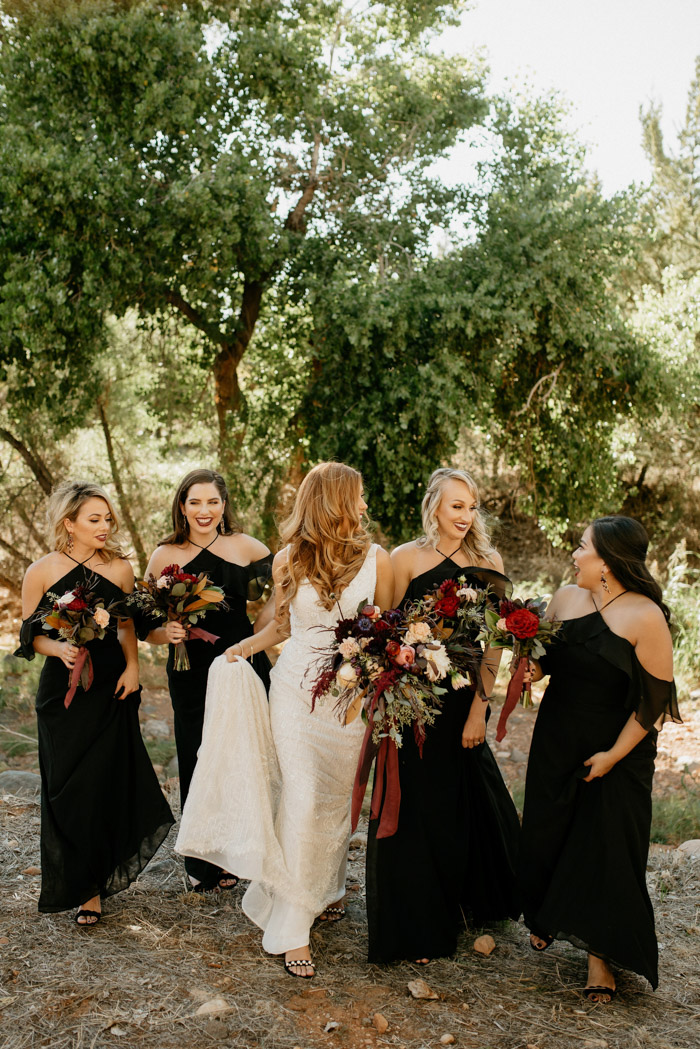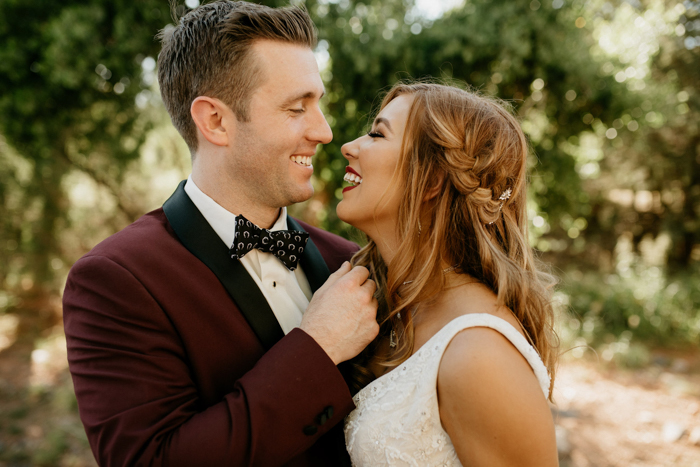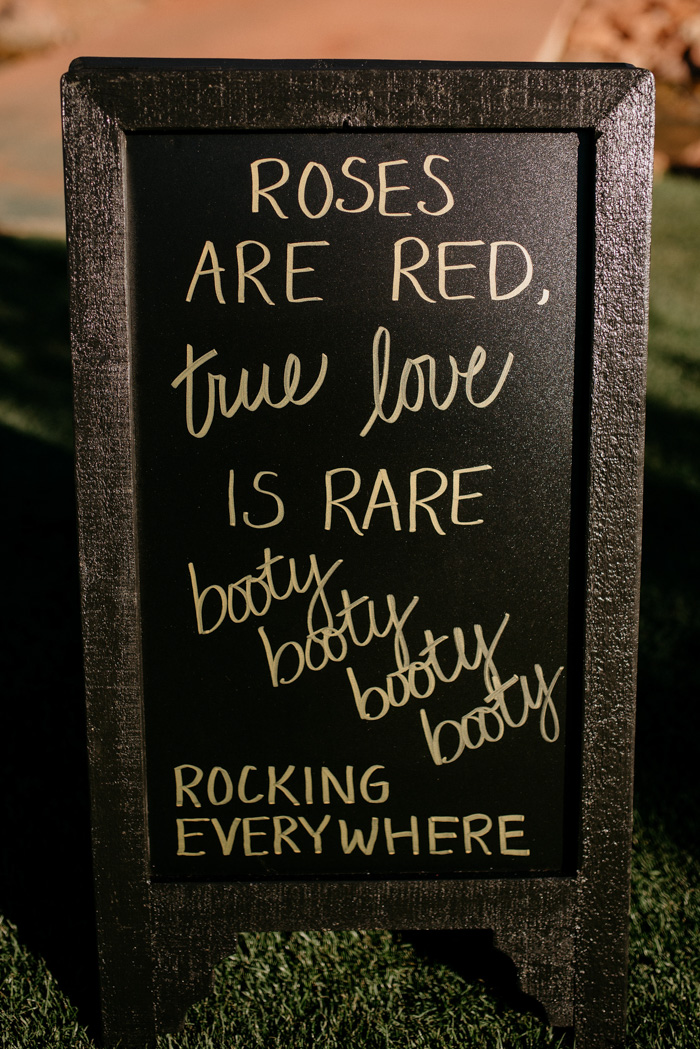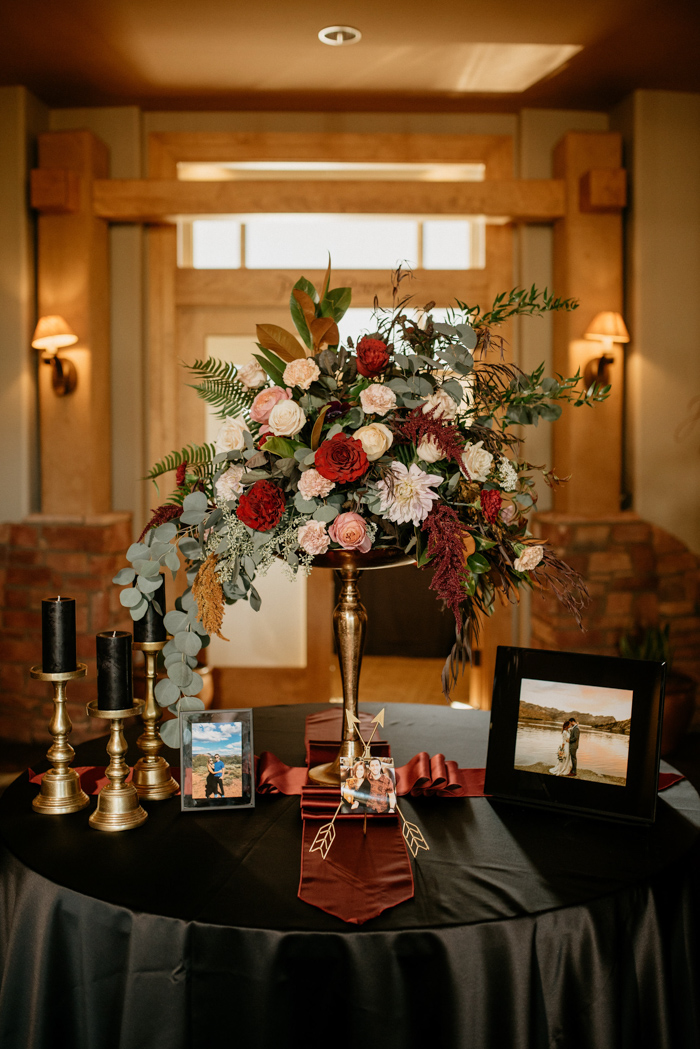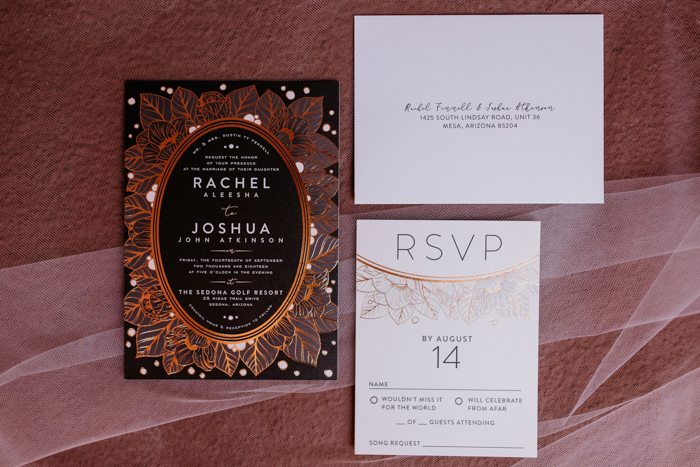 Destination Desert: An Intimate Location
For Rachel and Joshua, getting married in Sedona was an easy decision as it is a personal location for them, filled with memories. Sedona is where they went on their first road trip and where Joshua proposed to Rachel… how romantic! This meant that they could celebrate their special day surrounded by a landscape that will always be close to their hearts.
The venue was Sedona Golf Resort near Flagstaff, Arizona, which is surrounded by incredible views of Sedona's famous red rocks. The wedding was truly breath-taking, and the location produced a phenomenal backdrop!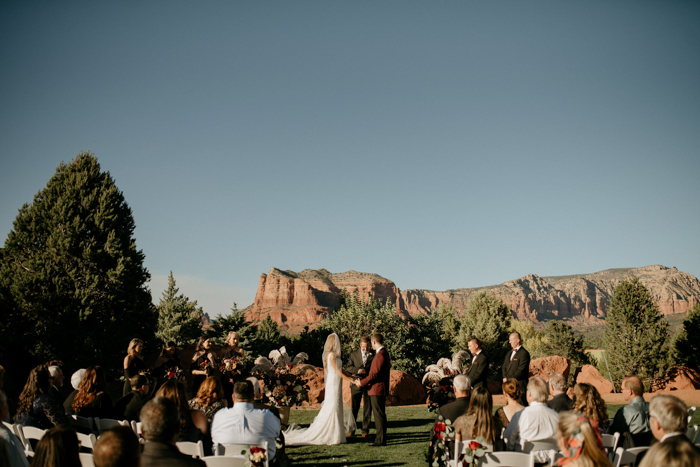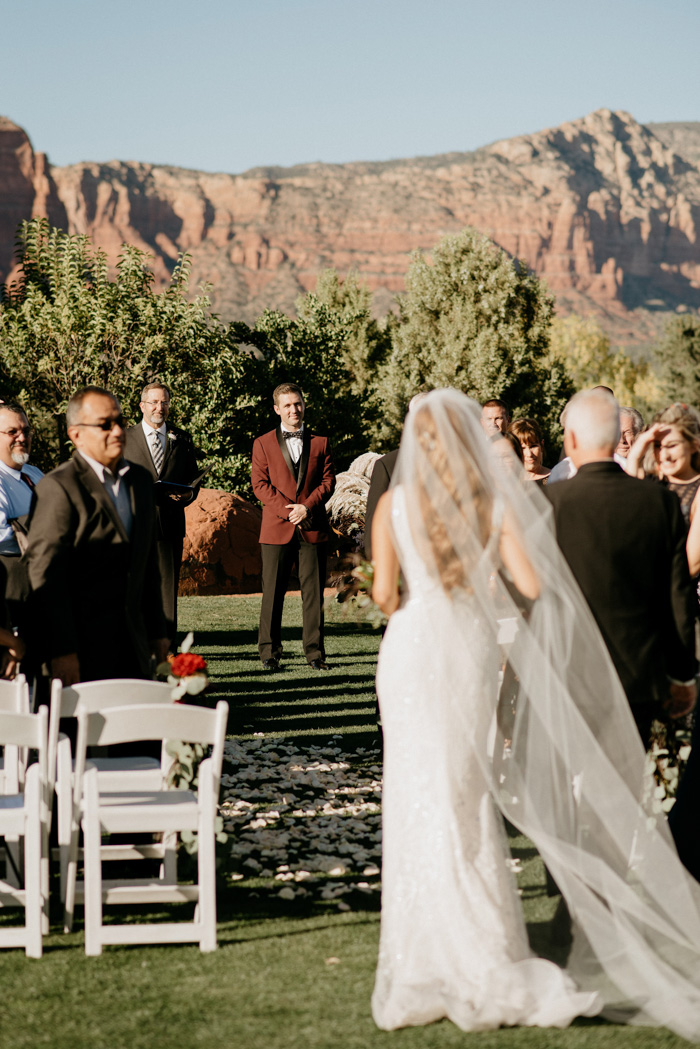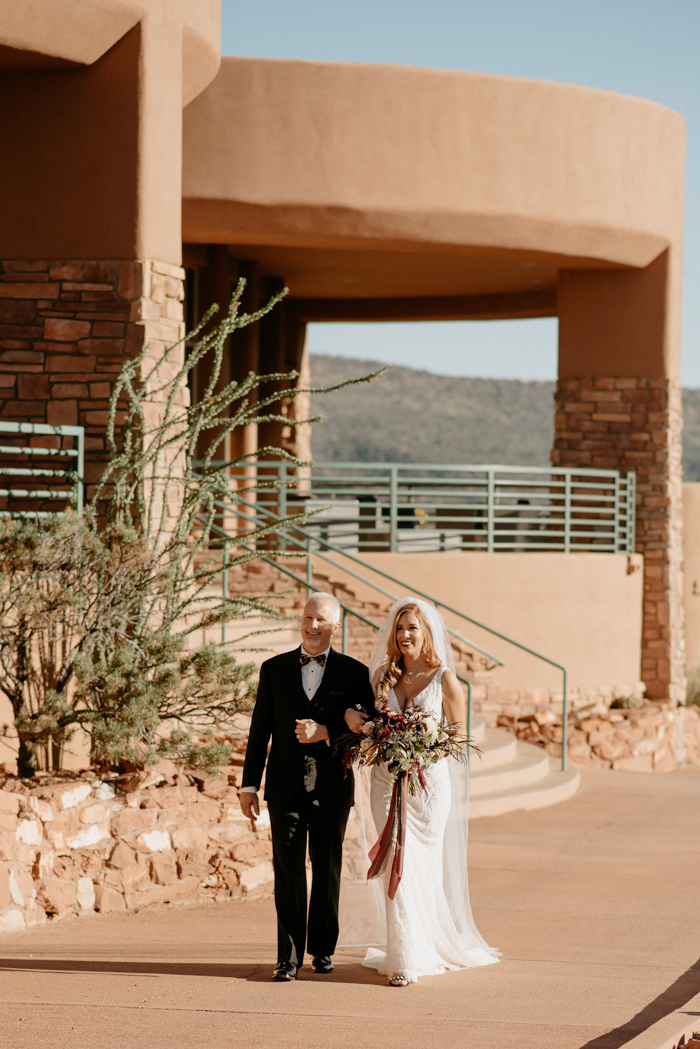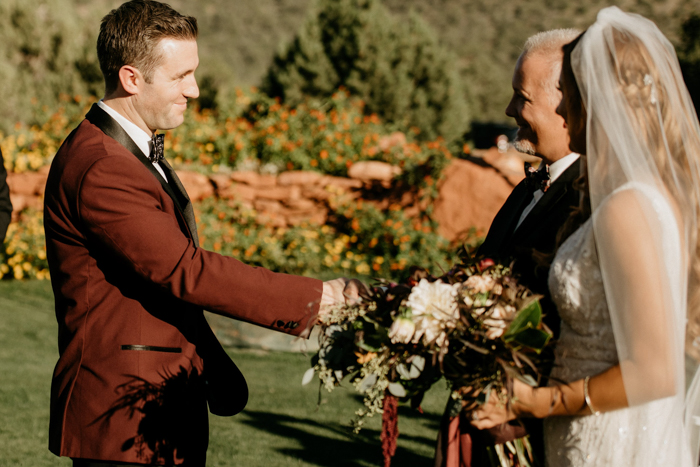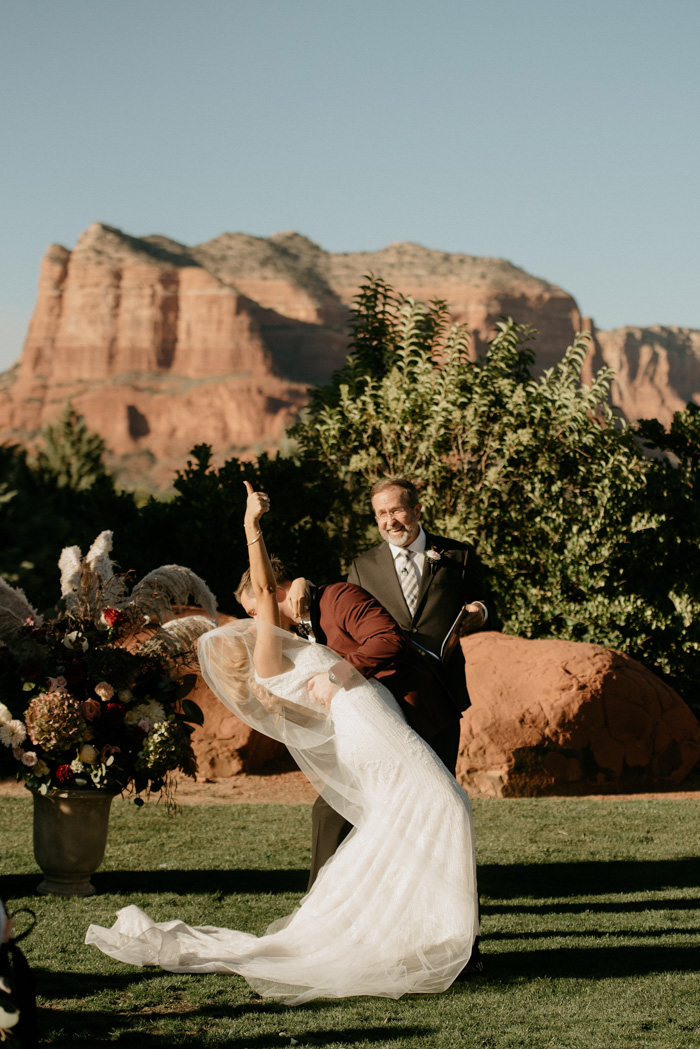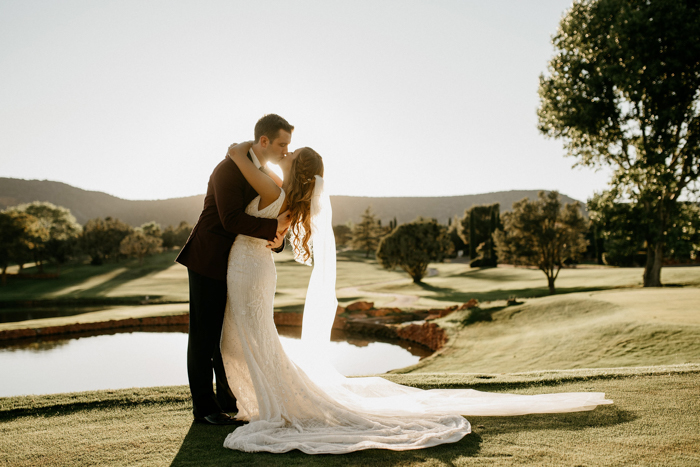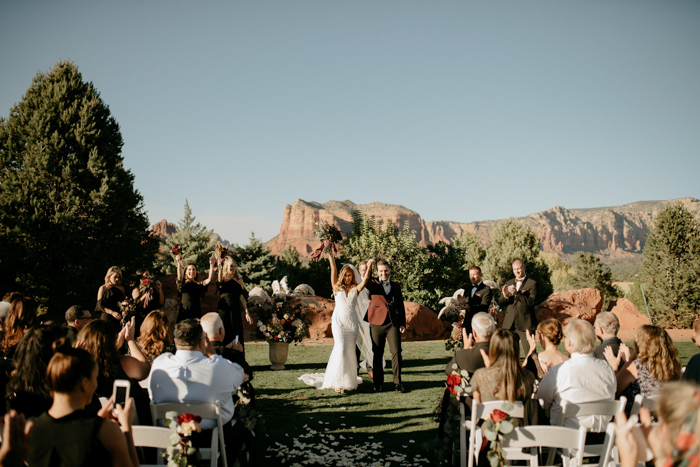 Chic Colours
With the help of their wedding planner, Coco Collective, they were able to organise a wedding with a sophisticated colour palette of black, burgundy and champagne.  Joshua sported a Brother's Tailors burgundy tux and the bridesmaids wore jet black dresses by Morilee.
Rachel on the other hand, wore an elegant champagne dress with a delicate, graceful train. The party was extremely well colour-coordinated, and everyone looked great together in the photos!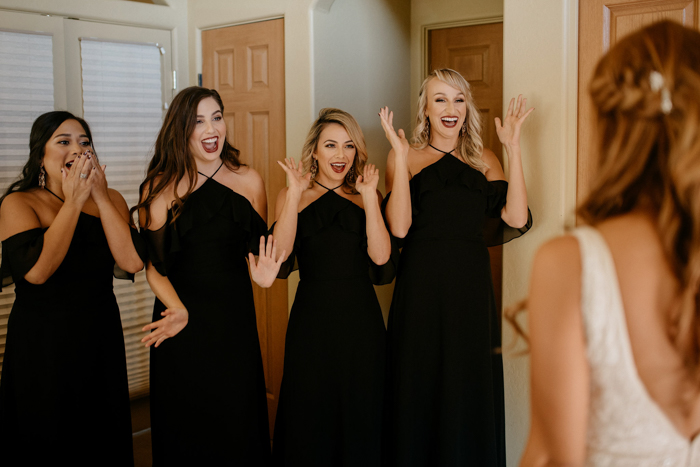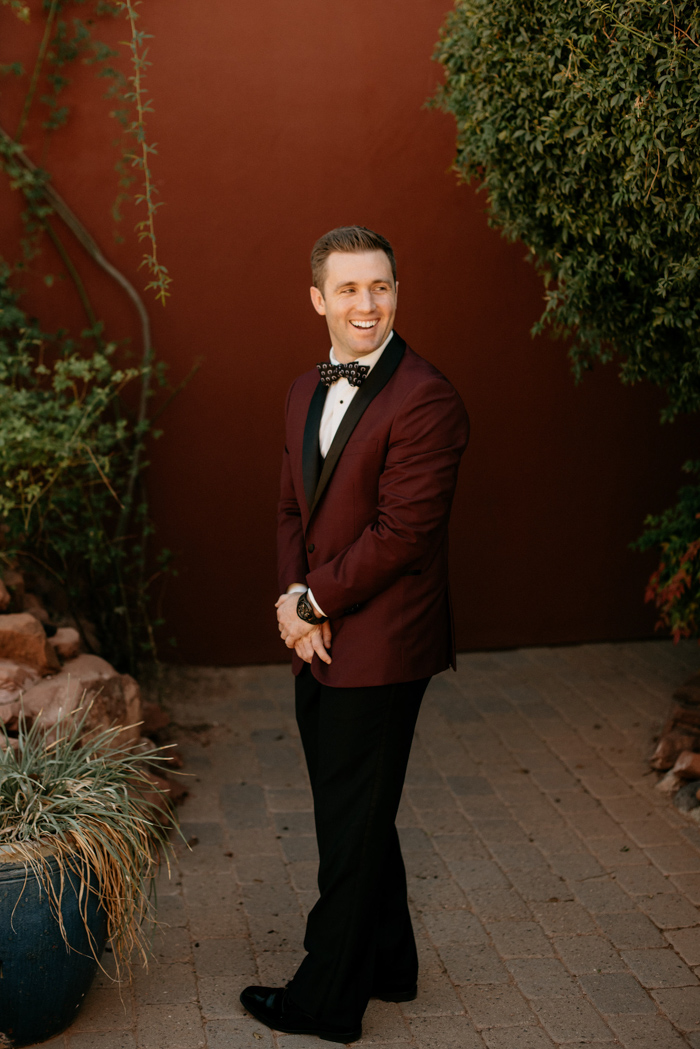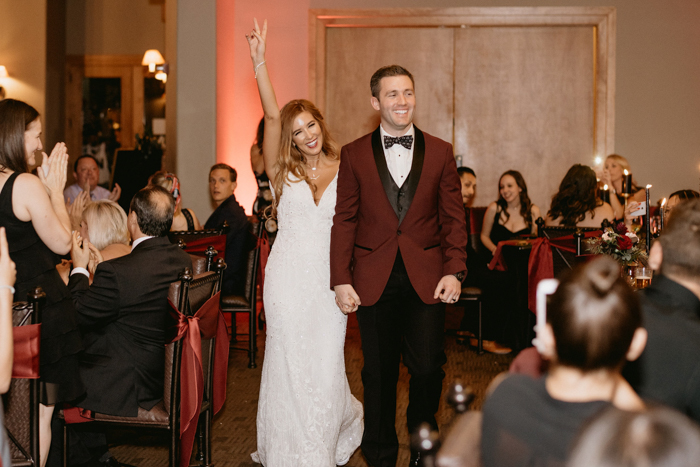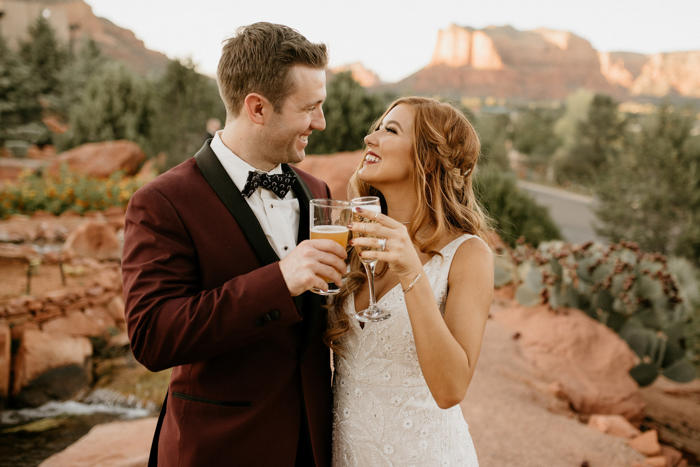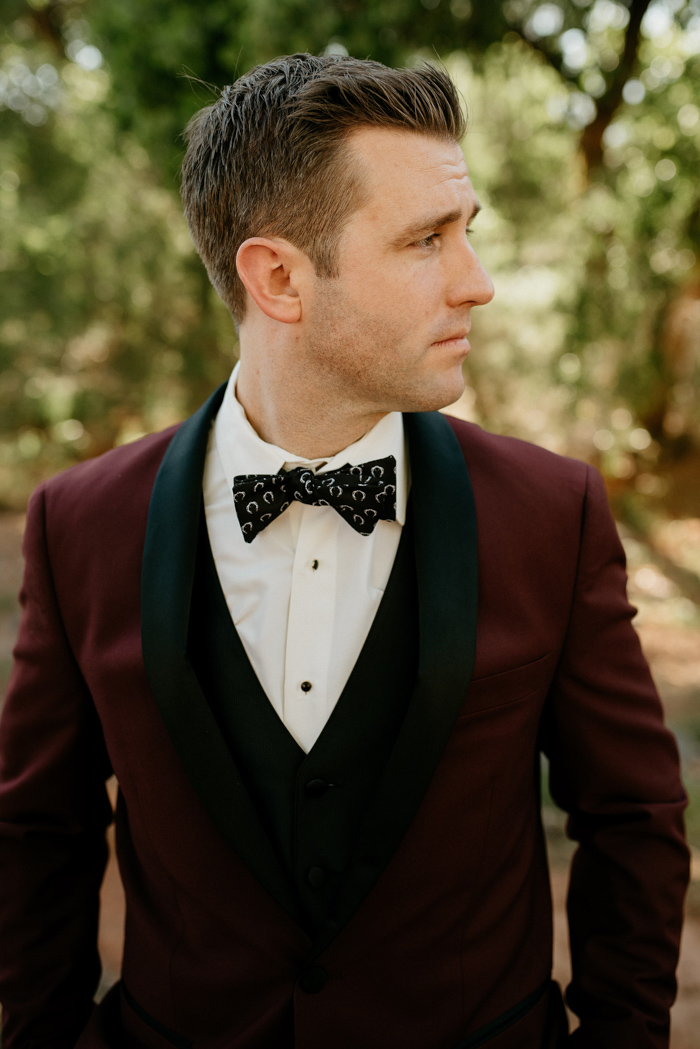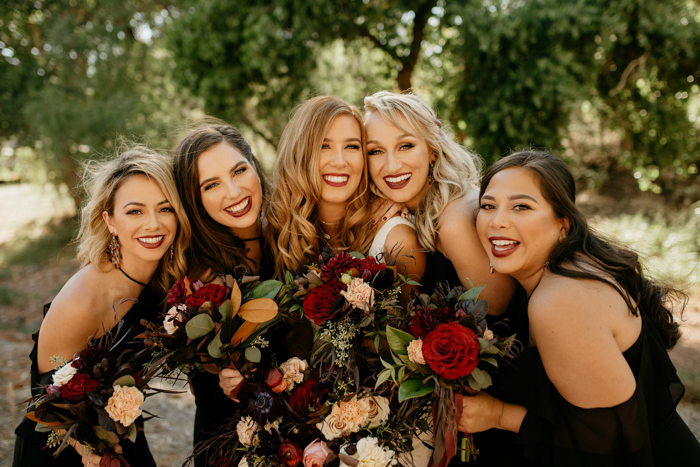 DIY Personal Touches
There were multiple DIY projects made for the wedding, which added a more personal feel to the celebration. These included two little walls covered with white chocolate, strawberry and milk chocolate covered donuts which stood behind the wedding cake, and pieces of agate rock which Rachel's mother wrote all of the guest's names on.
These small but thoughtful decorations showed how much thought Rachel and Joshua wanted to put into their wedding.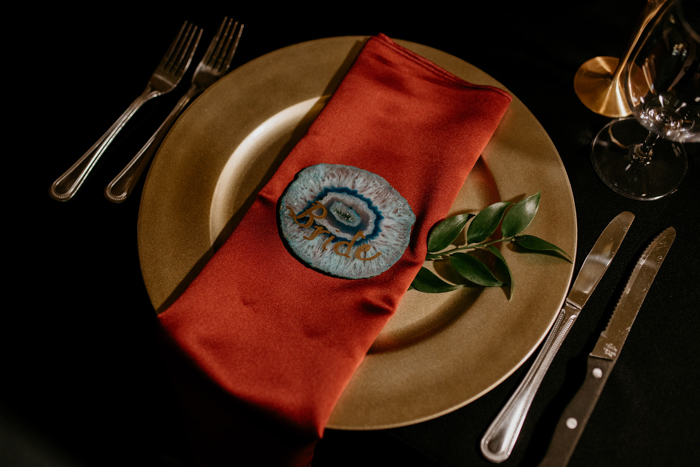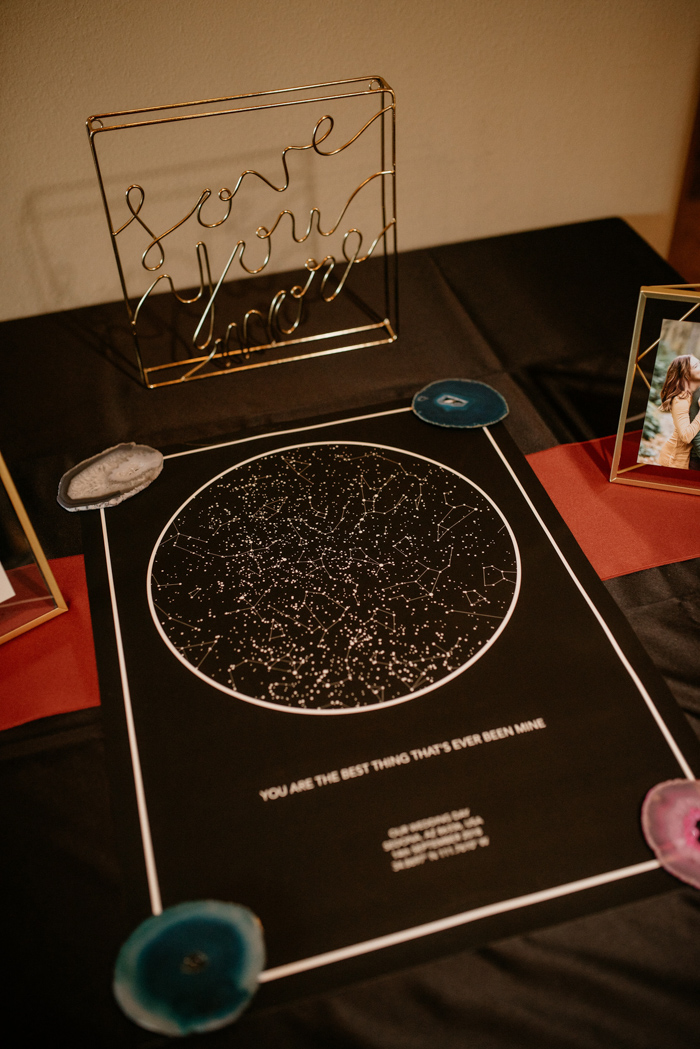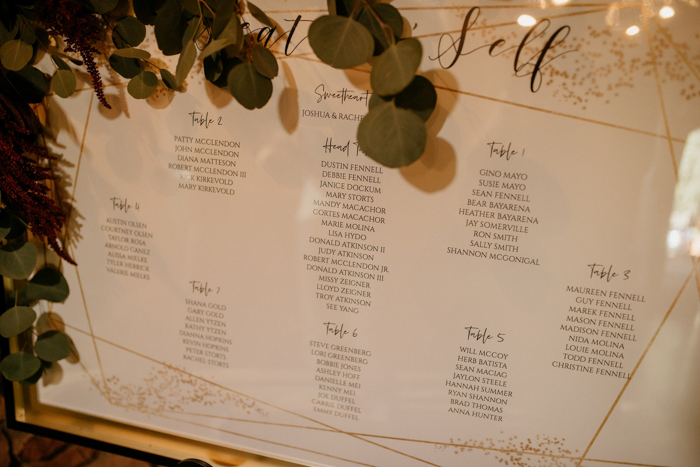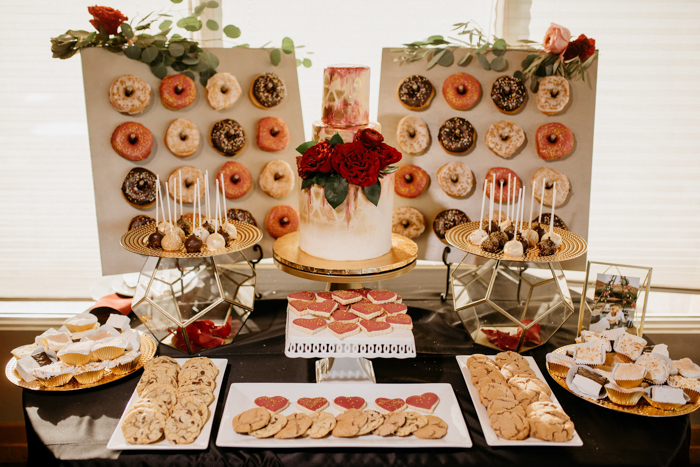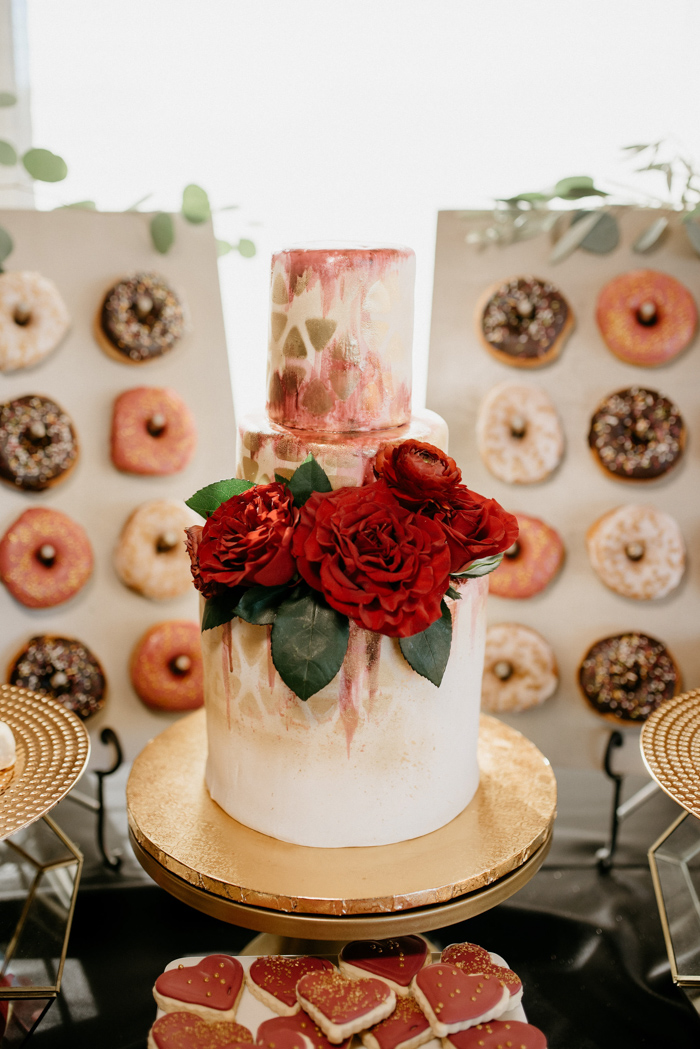 Father-Daughter Dance
To match the colour palette, Rachel wore a stunning pair of black heels embellished with champagne coloured stones which complemented her dress. Once the party started however, Rachel and her father quickly changed into matching checked vans and performed a father-daughter dance together.
The guests found it incredibly entertaining and it got everyone up on their feet!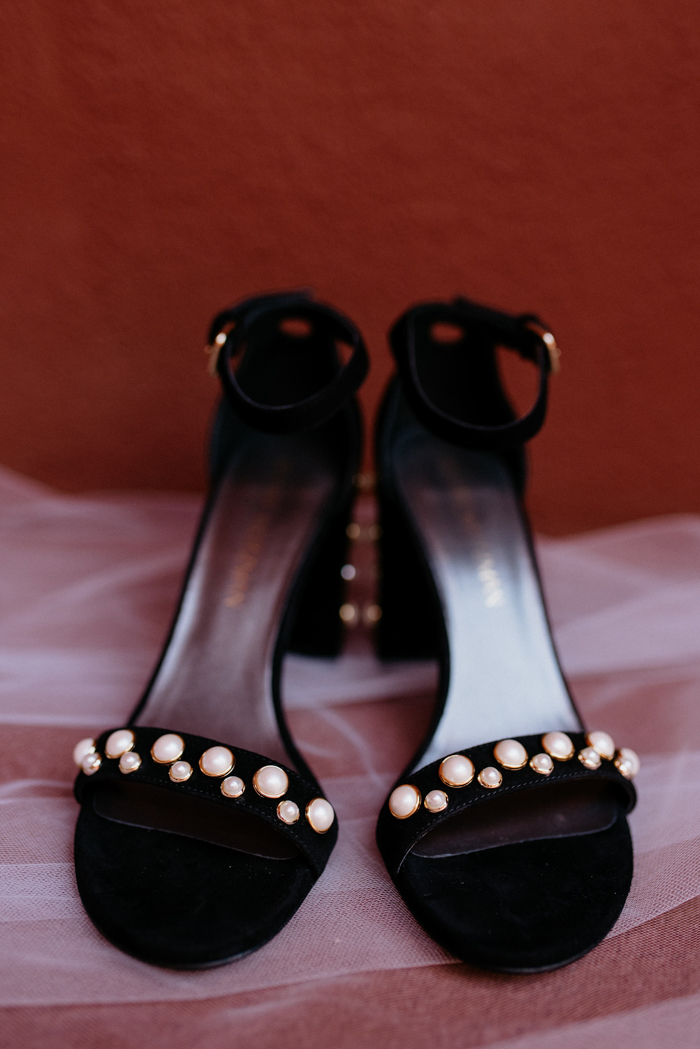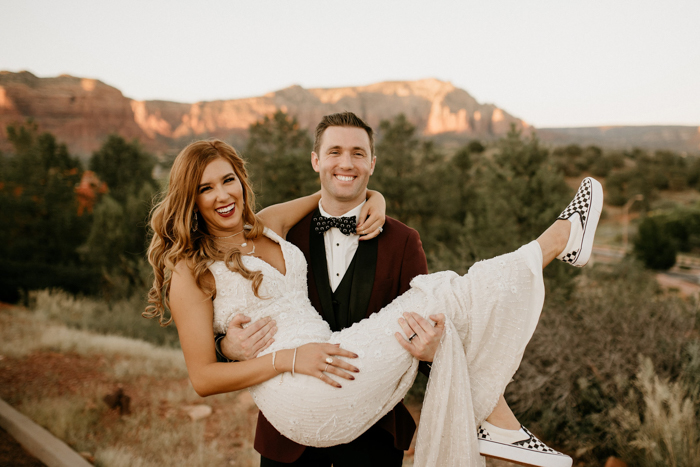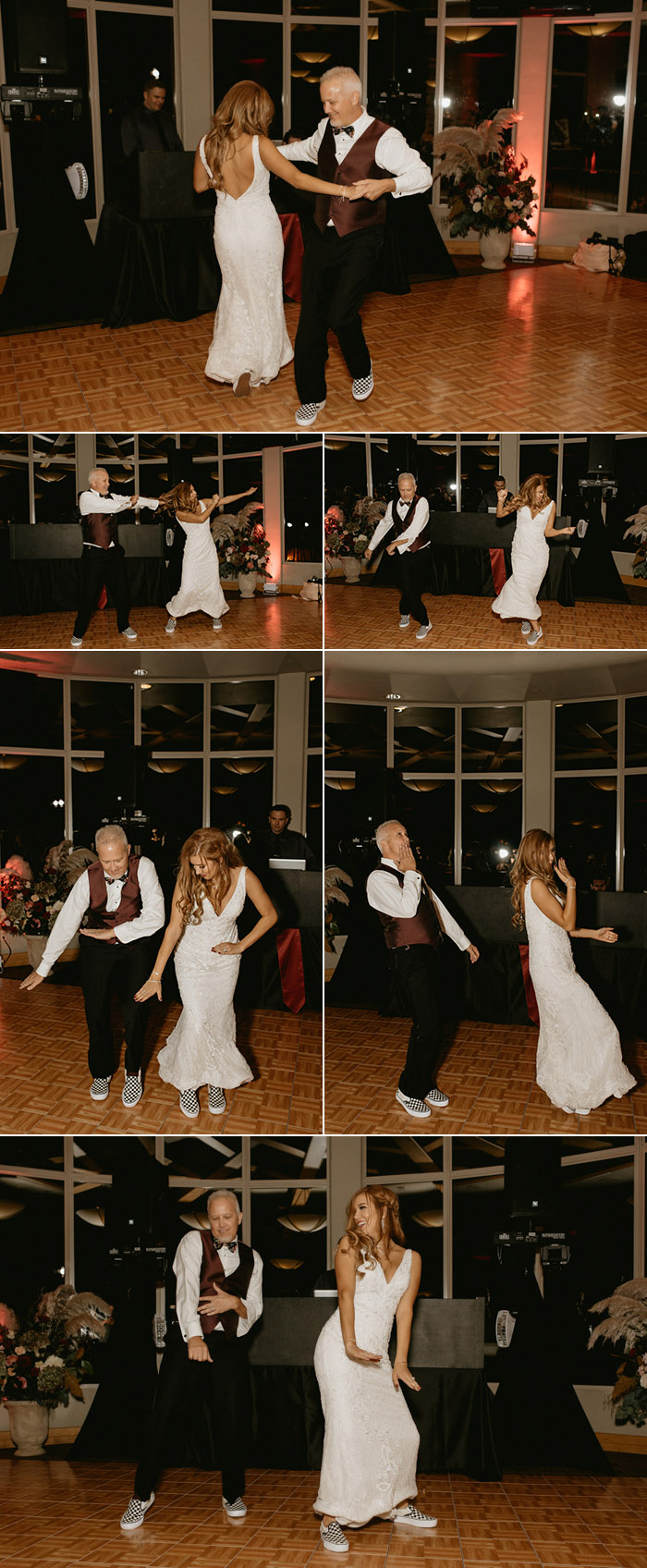 Wedding Team
Venue: Sedona Golf Resort // Planning: Coco Collective // Makeup: Created Beauty // Hairstyle: Snip Salon and Gallery // Flowers: Mountain High Flowers // Bride dress: Gown Boutique of Charleston // Bridesmaids' Gowns: Morilee // Groom suit: Brother's Tailors // Bridal Accessories: Kendra Scott // Bowties: Knotty Tie Co. // Rings: Brilliant Earth // Photography: Ashtyn Nicole Photo // Wedding Cake: Sedona Bakery & Cafe