If you are looking to get married during the autumn season, or you just really like the autumnal style, why not choose to have a Halloween wedding? There are so many styles to choose from!
Halloween can be spooky or more artistic, with the use of striking colours, decorations and flowers to enhance the look.
Halloween isn't a very common wedding theme, which means that if you choose it, your wedding is bound to be unique and remembered by all of your guests for many years to come!
Why not pick a specific Halloween theme? You could let your guests dress up for the occasion, you could choose a film for inspiration or alternatively you could add a more subtle Halloween style to the wedding with your decorations and choice of dress.
When regarding flowers for the occasion, there is nothing better than dark red roses and gypsophila!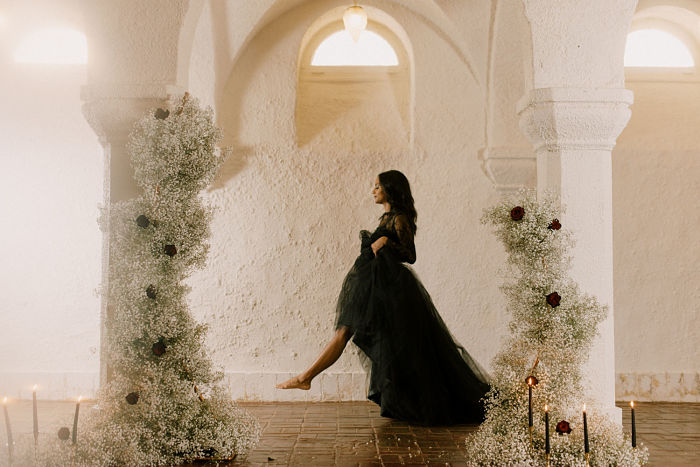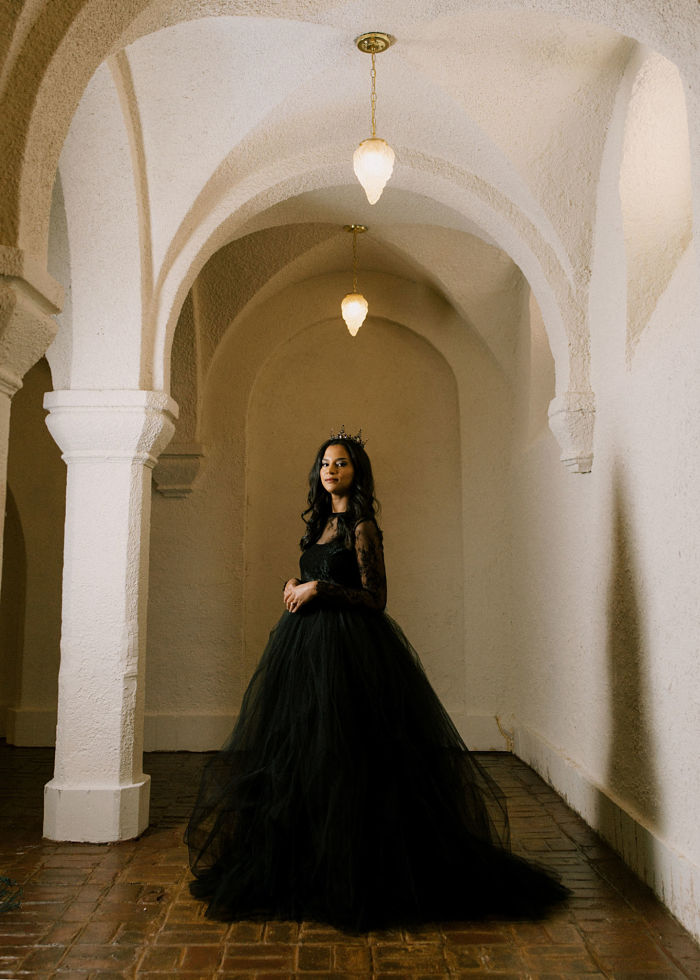 The dress
Why not match your dress for the occasion? Instead of keeping to tradition by using a white dress, why not opt for a black or dark purple wedding dress to go with the theme? There are so many to choose from!
In addition to this, the bride could also choose to pair a unique flower bouquet with the dress!
Take a look at this beautiful black unique wedding dress from Sweet Caroline Styles with floral lace sleeves.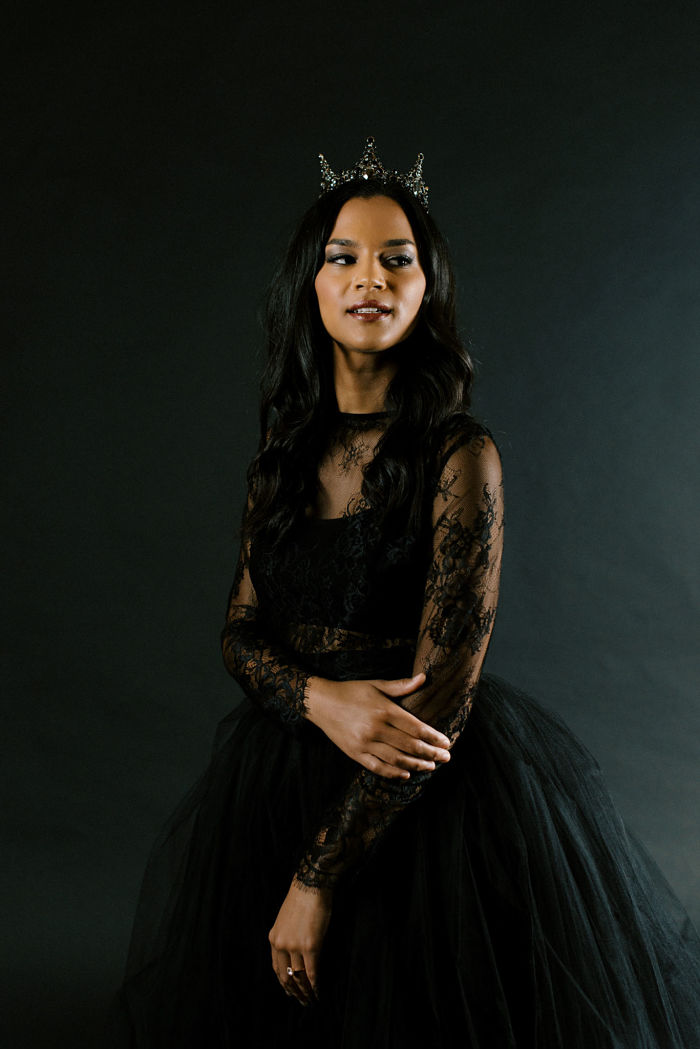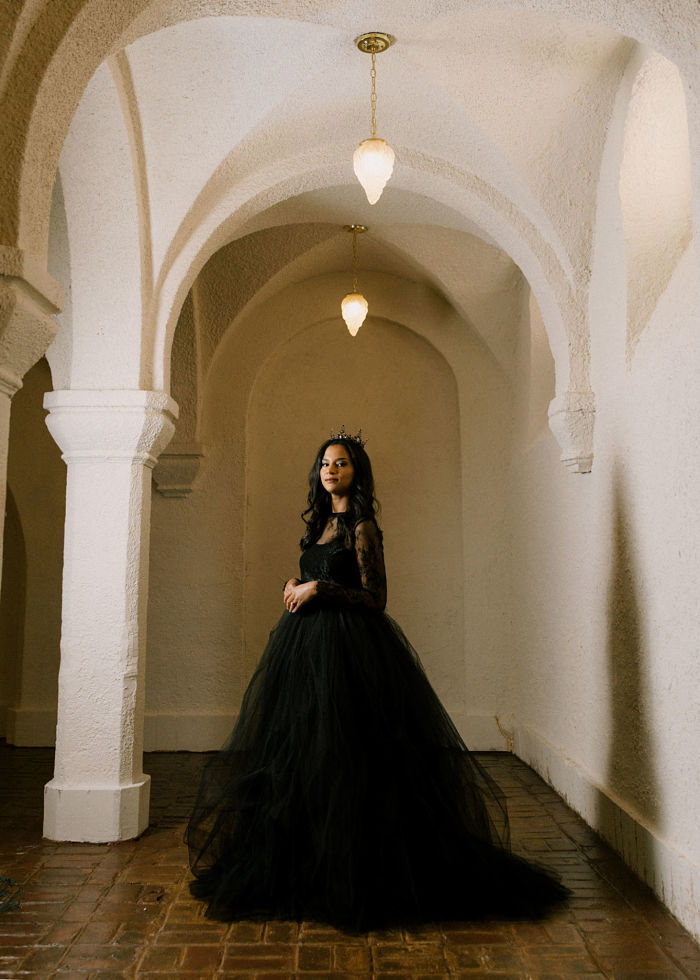 The suit
For Halloween, a groom's best choice, if it is not a costume themed wedding, is to opt for a black suit with a dark tie, possibly matching the bride's wedding dress if this is possible.
The groom could also match the bride by wearing a small flower brooch with flowers from the bride's bouquet.
This particular groom is wearing a stylish suit from The Groomsmen Suit.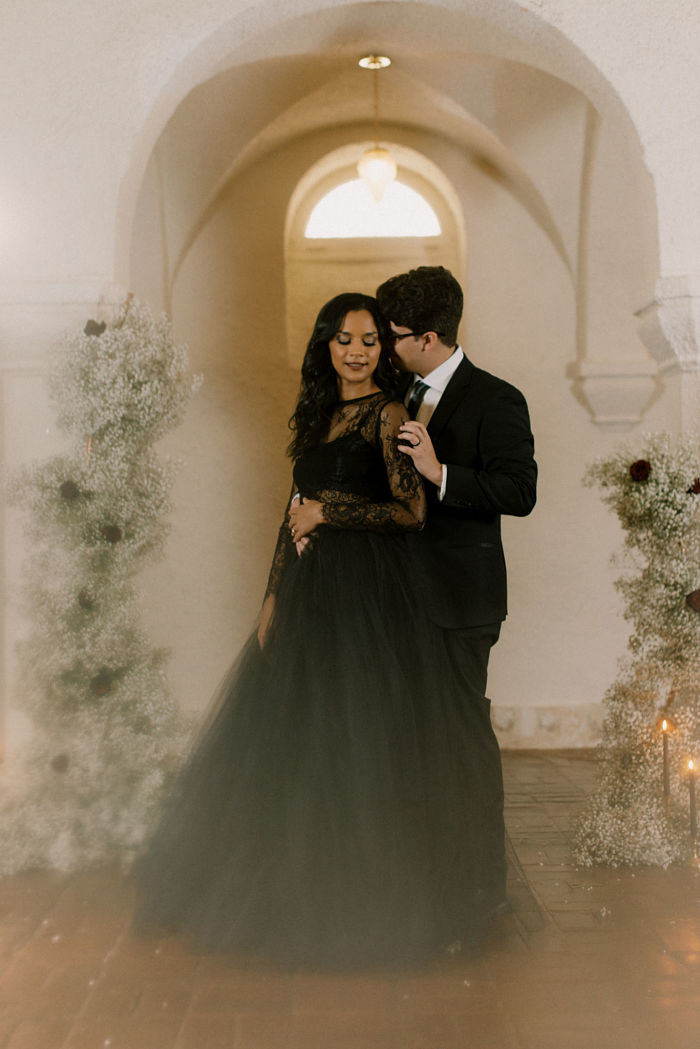 Invitations
When planning a Halloween or spooky wedding, it is important to keep the theme running throughout the planning of the event, this goes from the invitations, the first point of contact for the guests all the way to the reception.
Take a look at this Halloween style invitation design created by Leighwood Design Studio.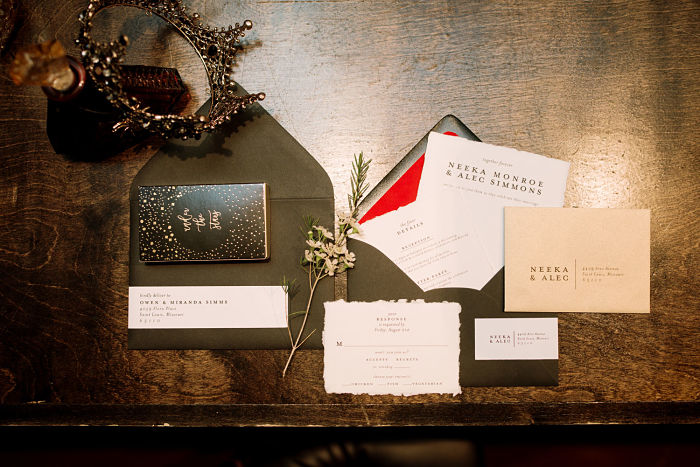 Gypsophila and red roses
As we previously mentioned, dark red roses paired with gypsophila are the perfect choice for wedding flowers! It will help keep the theme running, providing a unique and successful look!
Have a look at this floral design using red roses and gypsophila by Serendipity Floral Design!
If you would like to add something else to the flowers, you could also decide to place candles nearby to add intimacy.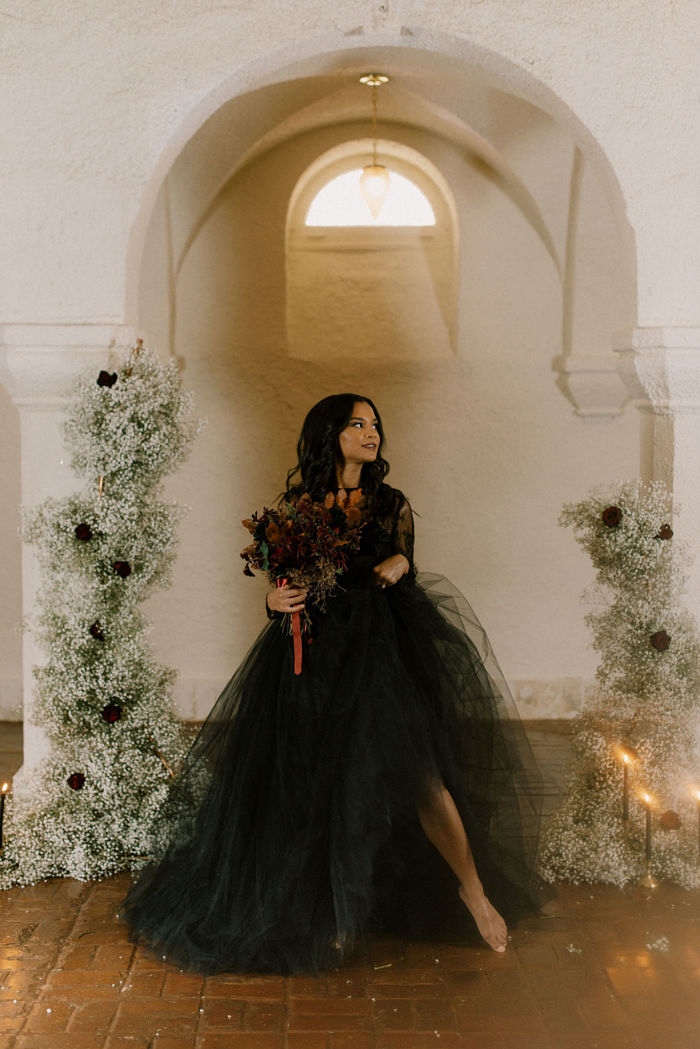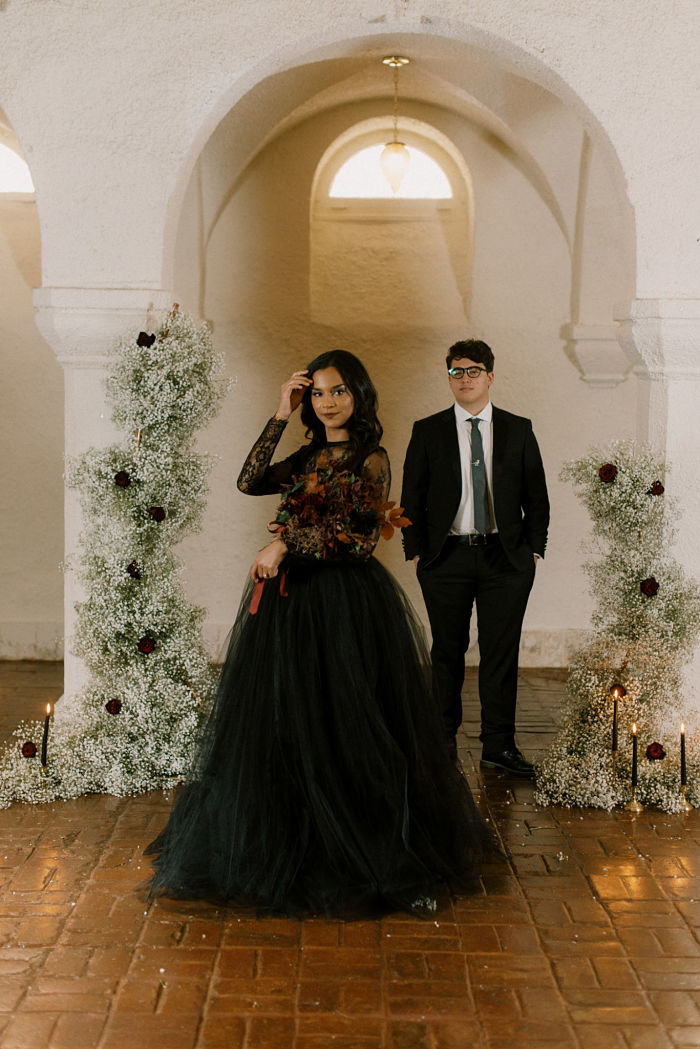 Extra unique decorations
Is there anything more Halloween related than a poisonous apple? Take a look at this apple for inspiration for your own Halloween themed big day!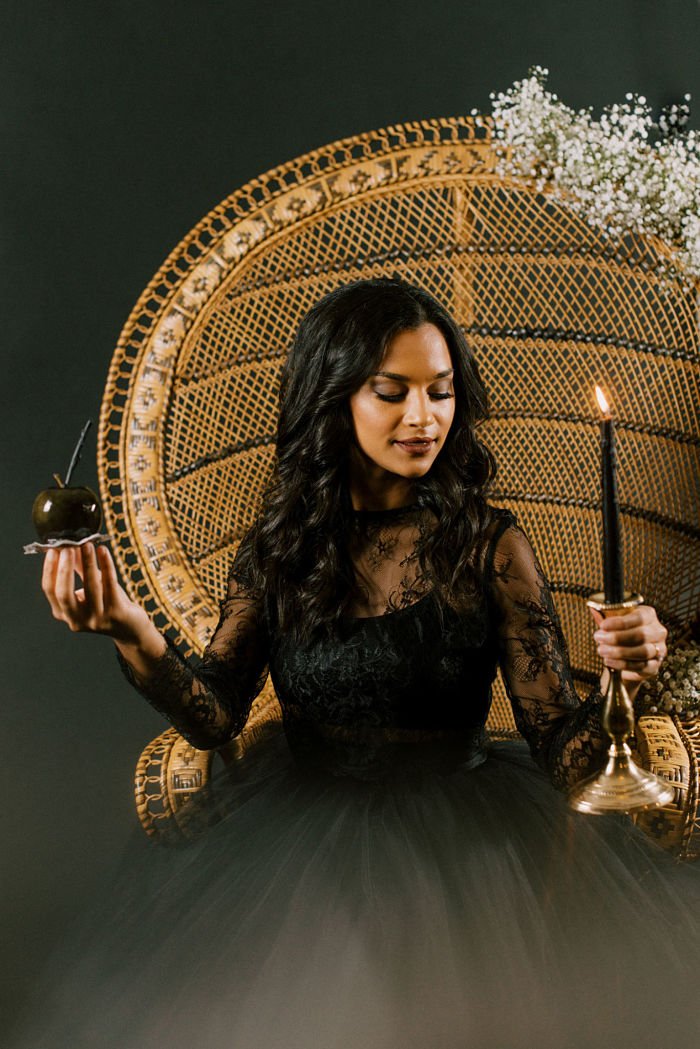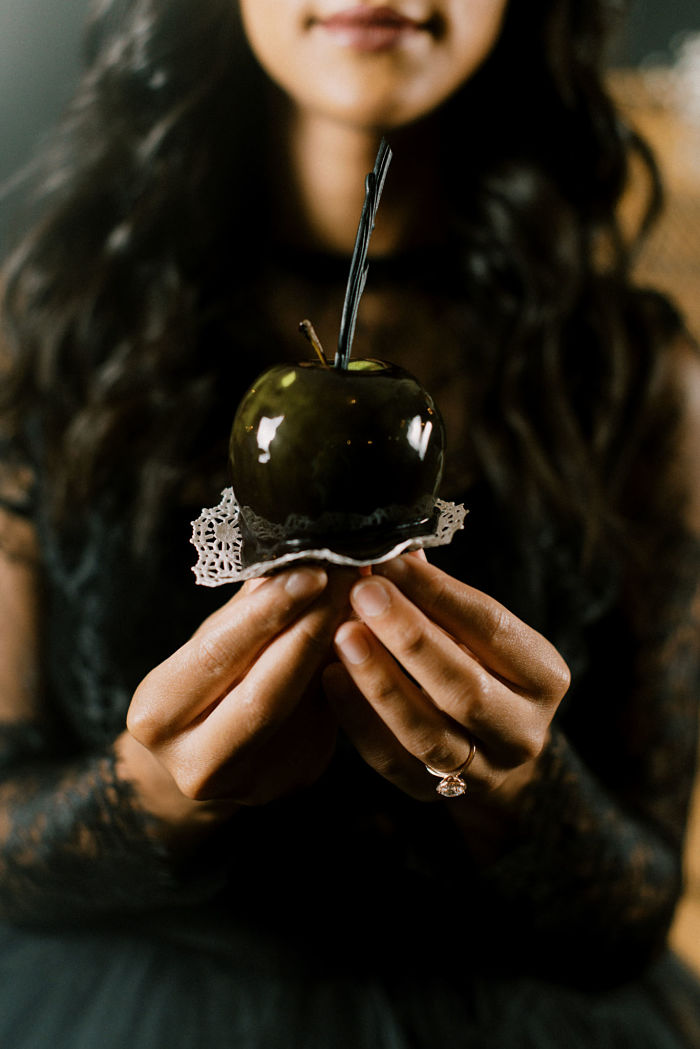 Treats for your guests
As we mentioned earlier, it is important to keep the theme running throughout the big day. So, instead of serving traditional food at the reception, why not opt for some spooky treats and drinks? They will make the day even more unique and memorable for your guests!
Take a look at this cocktail by Wandering Sidecar Bar Company for some inspiration!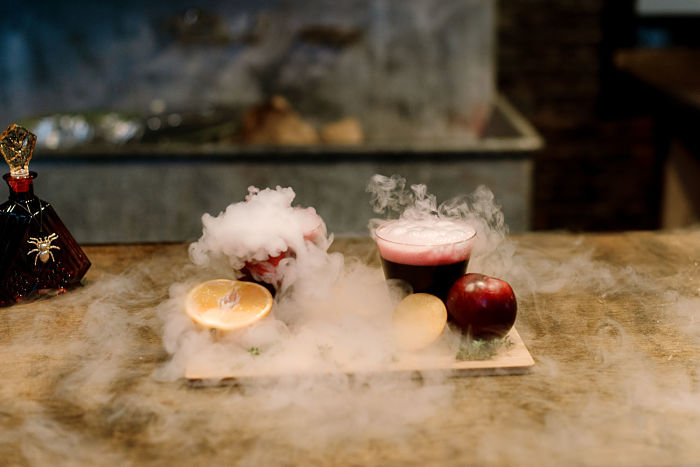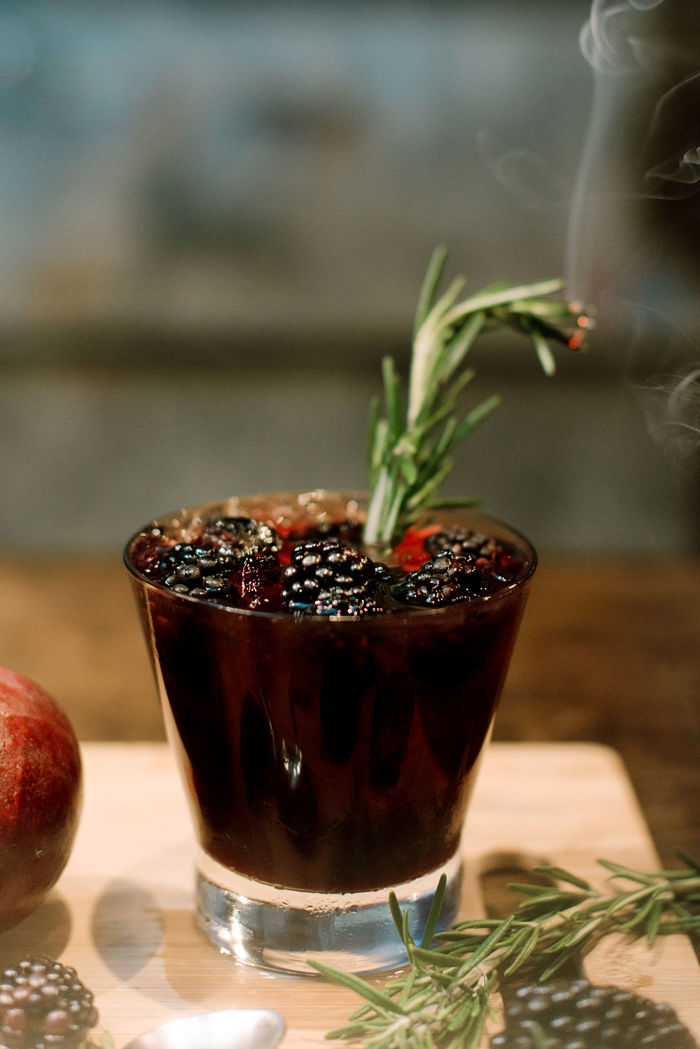 The wedding cake
Just because it is a Halloween or spooky themed wedding doesn't mean that you can't have the wedding cake of your dreams! There are so many to choose from!
Have a look at this beautiful cake by Spoil Me Sweetly!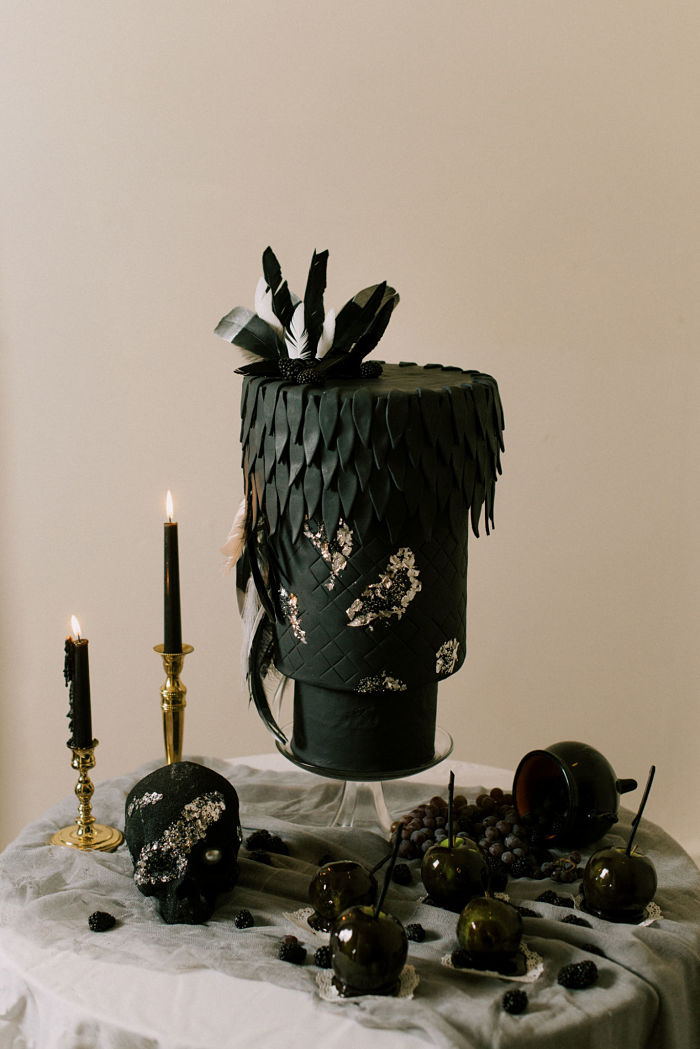 We hope that this article has inspired you and given you some ideas for your own Halloween or autumnal wedding!
Take a look at our blog if you would like some more wedding inspiration or if you would like to look at the many venues we have to offer!
At Perfect Venue Finder we can help you plan the wedding of your dreams! Just contact us and we will be happy to help!
Wedding team:
Photography: Steph Masat // Venue name: Boo Cat Club, St. Louis, Missouri, USA // Event design: Coda's Events // Planning: Coda's Events // Florals: Serendipity Floral Design // Wedding dress: Sweet Caroline Styles // Wedding dress boutique: The Bridal Parlour // Hair stylist: Lili Altnether // Makeup artist: Brandy Coble // Groom attire: The Groomsman Suit // videography: Switzer Films // Paper goods: Leighwood Design Studio // Cake: Spoil Me Sweetly // desserts: Spoil Me Sweetly // Models: Neeka and Alec // Peacock chair: We Like to Party // Bartending: The Wandering Sidecar Bar Company