We all know that flowers are a staple decoration at a wedding, but for this wedding inspiration Stacey at To Be Revealed Styling went all out by creating a botanical themed wedding at Manchester Hall in Lancashire.
As oppose to the current minimalist craze, this wedding inspiration was based on maximalism which Stacey created by using as many floral decorations as she could to create a wedding that felt like it was part of a botanical garden.
We just can't get enough of the lush floral details in every photo; scroll down and take a look for yourself!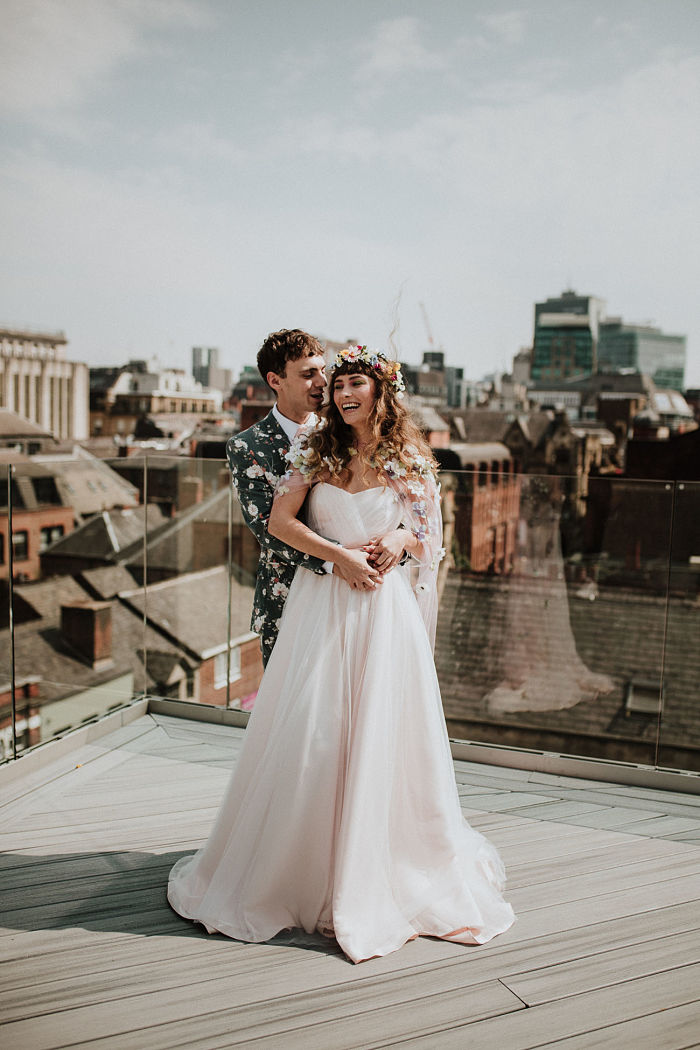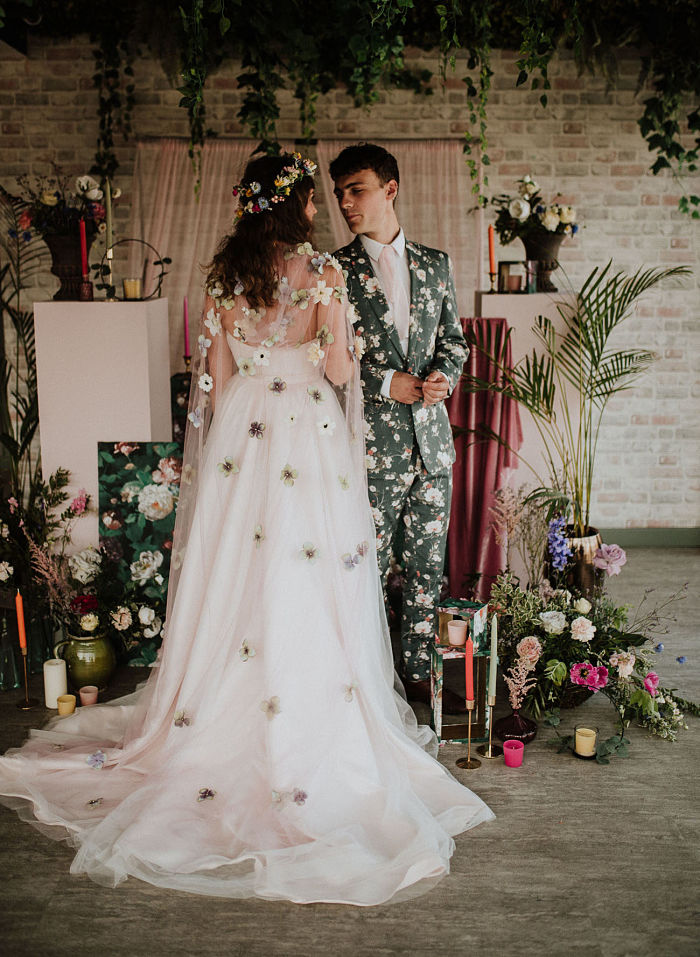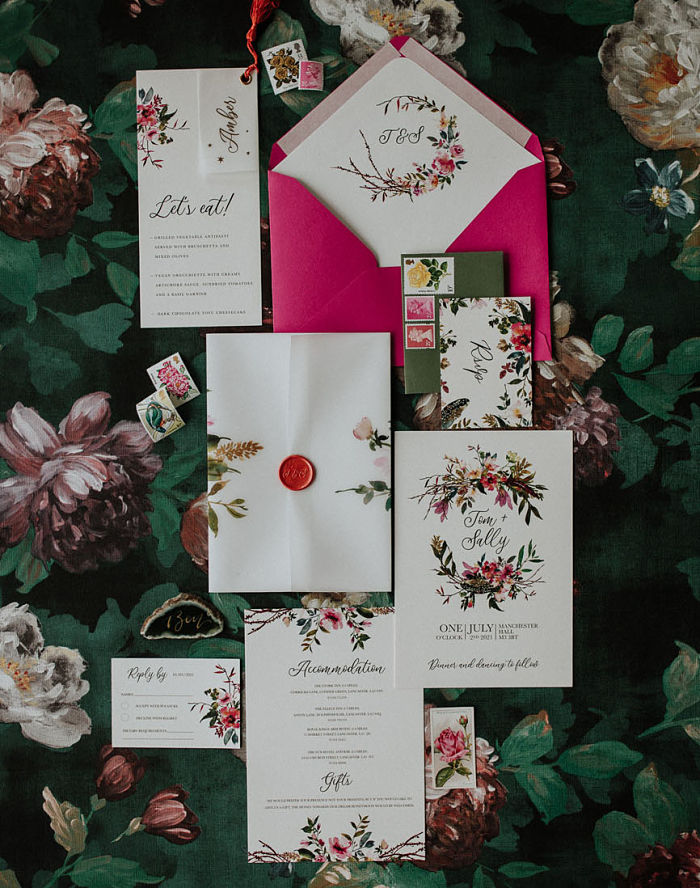 Botanical Theme
From every little detail in the outfits to the set-up of the reception room… there were endless flowers! The reception room had a dark colour palette base which included forest green, burgundy and deep red, and was complemented by brightly coloured flowers from the Flower Decorative.
There were so many hidden floral details, even the napkins from The Embroidered Napkin Company were hand-embroidered with elegant little flowers! The 3 tier cake from Little Button Bakery also had an assortment of blossoming flowers which went all the way from the top to the bottom.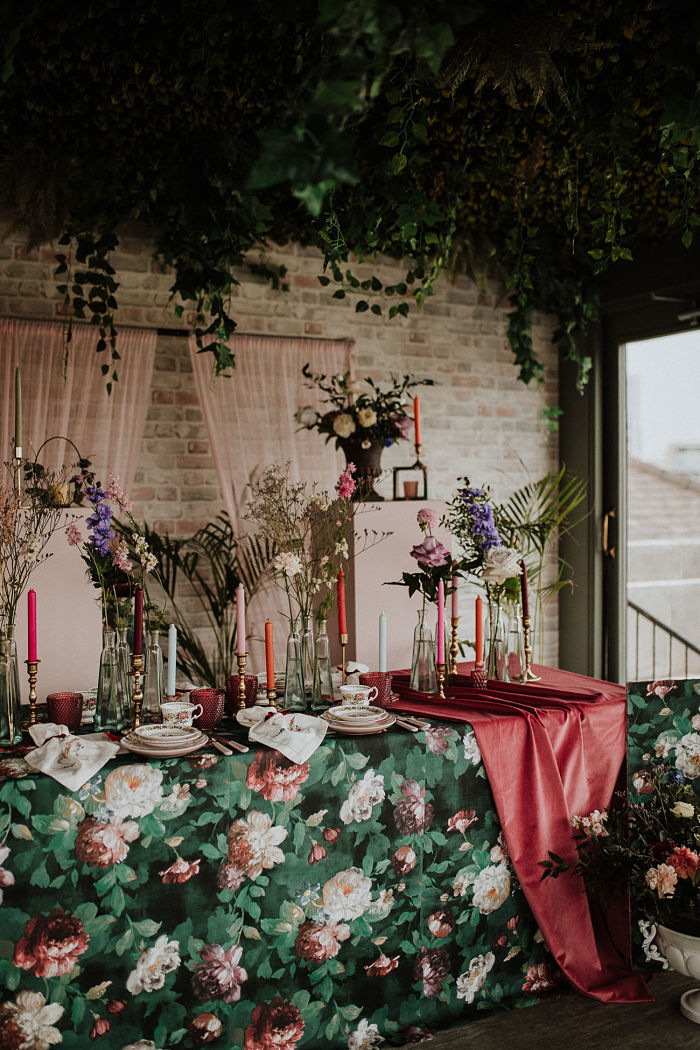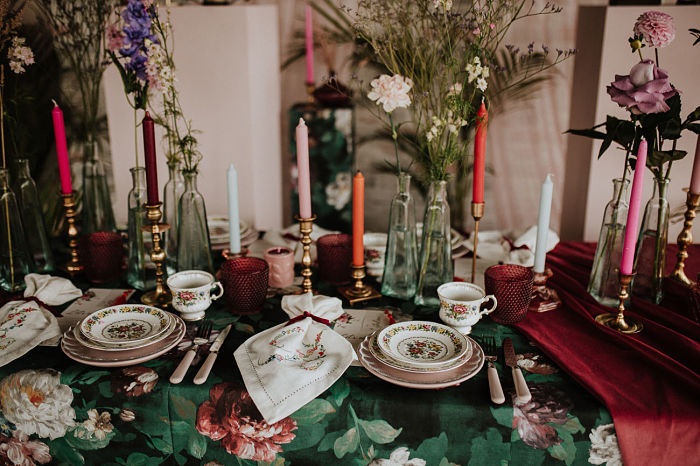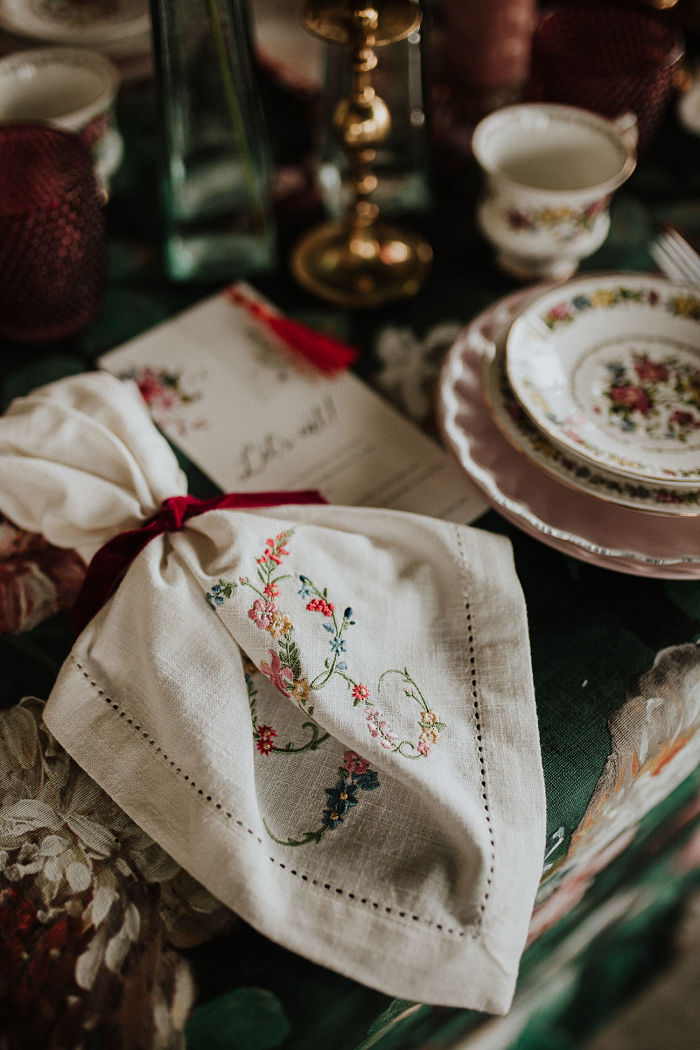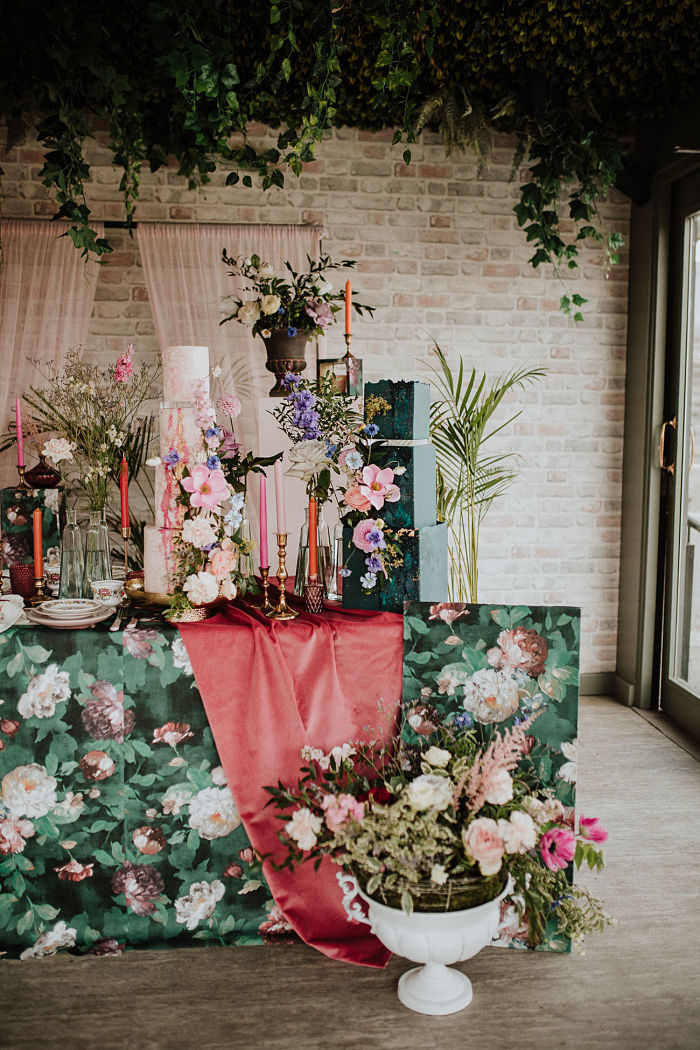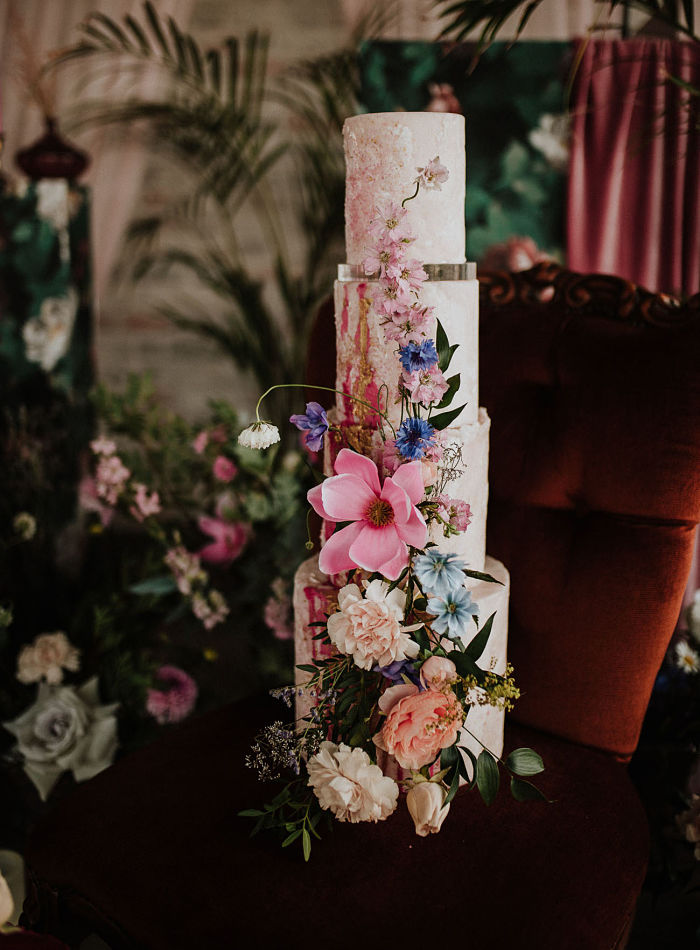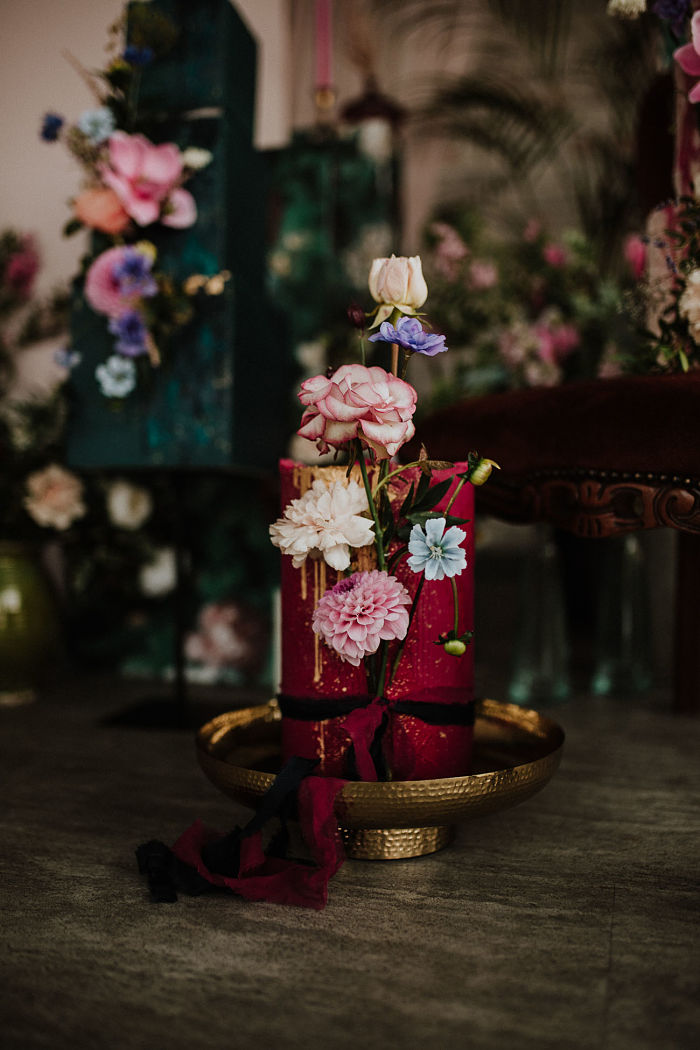 Blossoming Bridal Look
The bride's look fit perfectly with the botanical theme, as she wore a collar made out of flowers by Flower Studio Manchester, and her shoes from Diane Hassall had beautiful little baby pink floral details.
She wore an elegant light pink two-piece and a floral train from Marie Chandler Bridal, and her look was complemented with a floral crown by Luna and Wild. She also had a hand painted leather jacket from Mama Inc Studio which followed through with the floral theme.
The bride's makeup look was overall natural, but there was a hint of colour around her eyes where Daniella Makeup Hair used some brightly coloured eyeshadow in pink, green and yellow. It created the most perfect spring makeup look!
Even the groom's look took part in the botanical theme, as he wore a dark green suit from ASOS which had flowers printed all over it.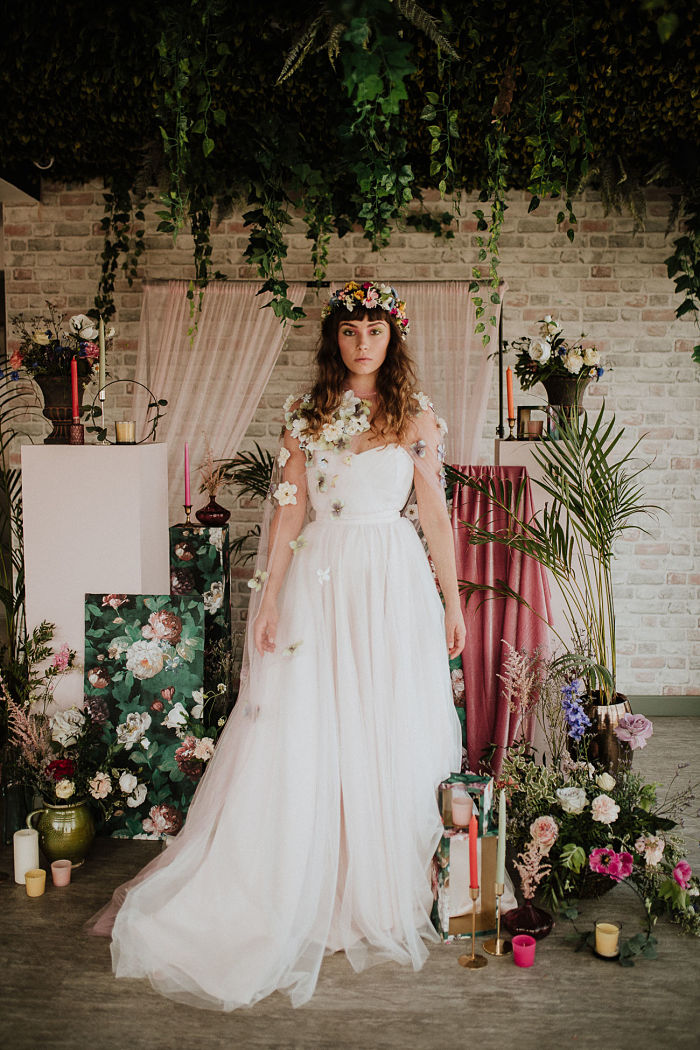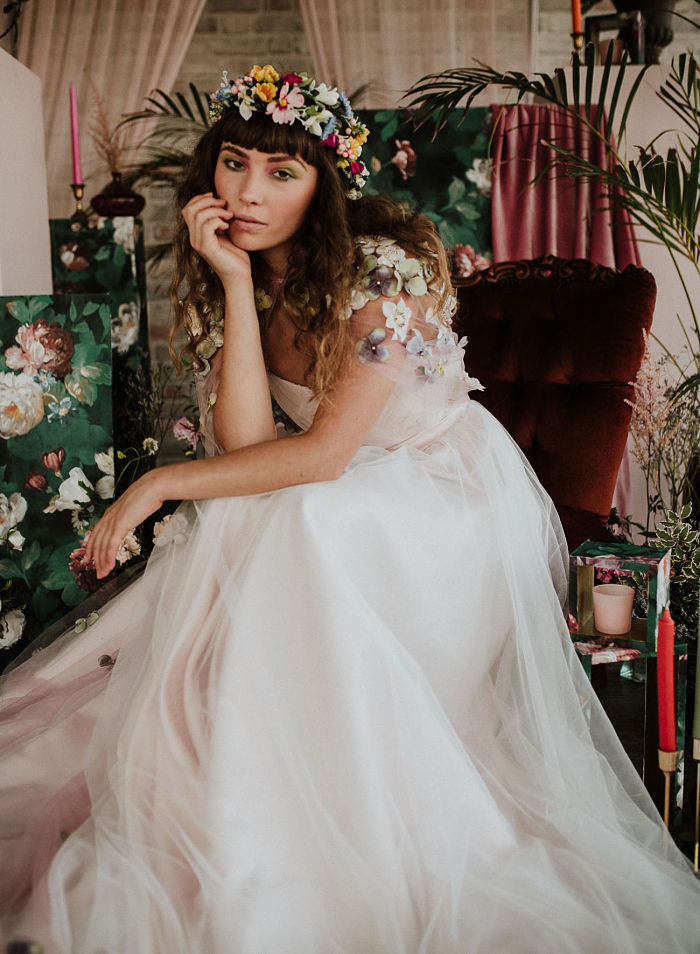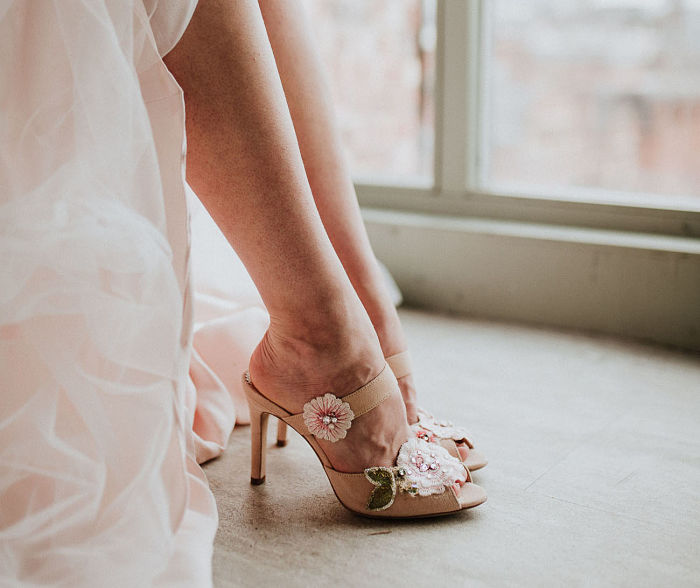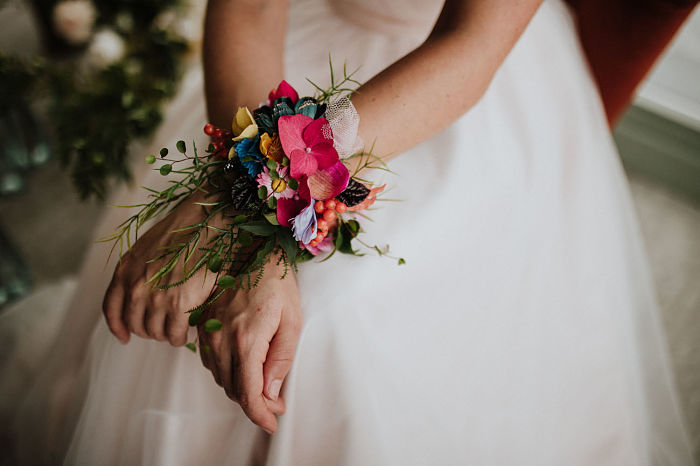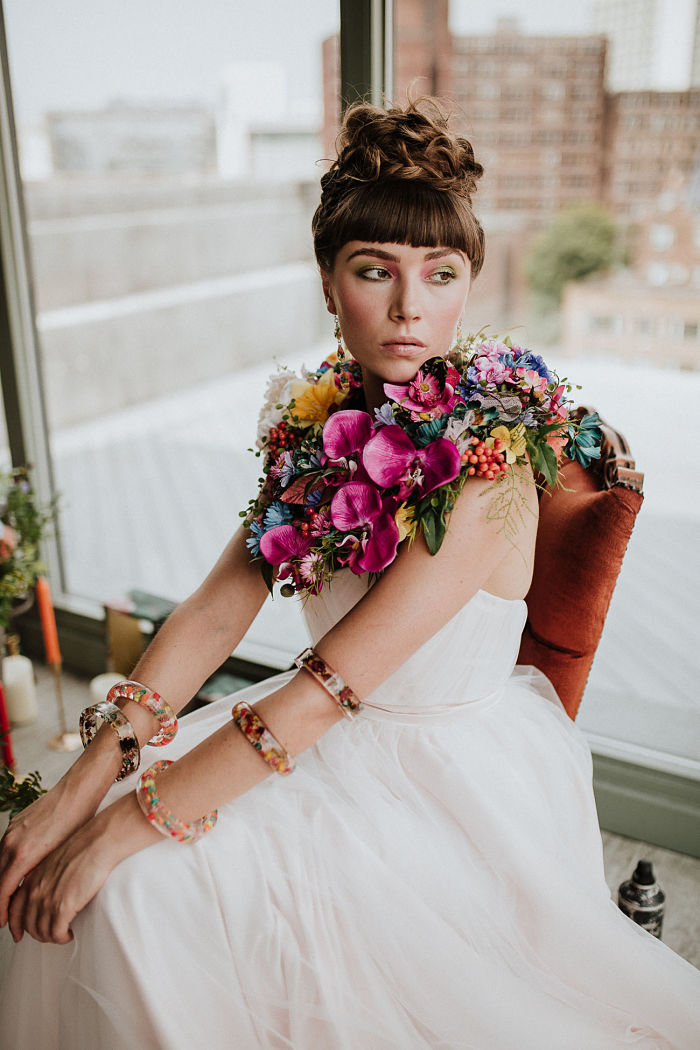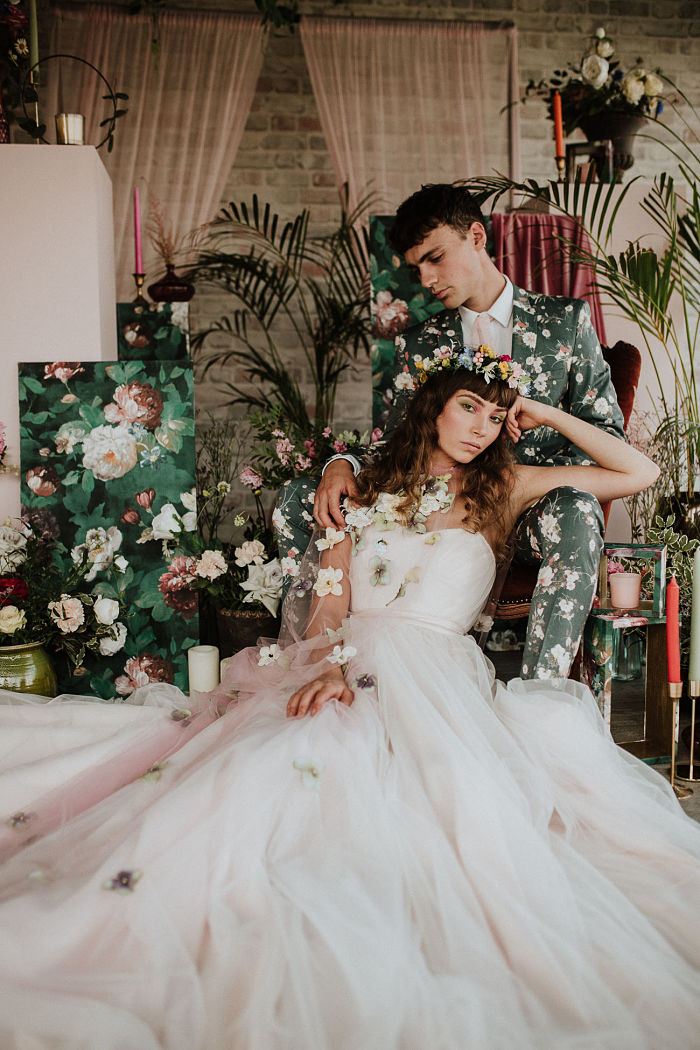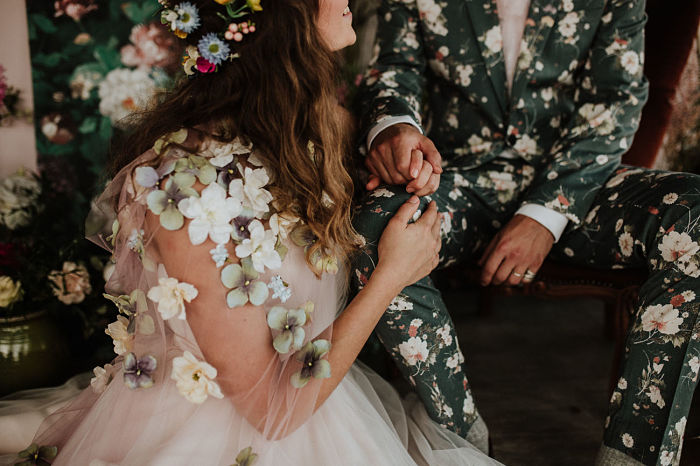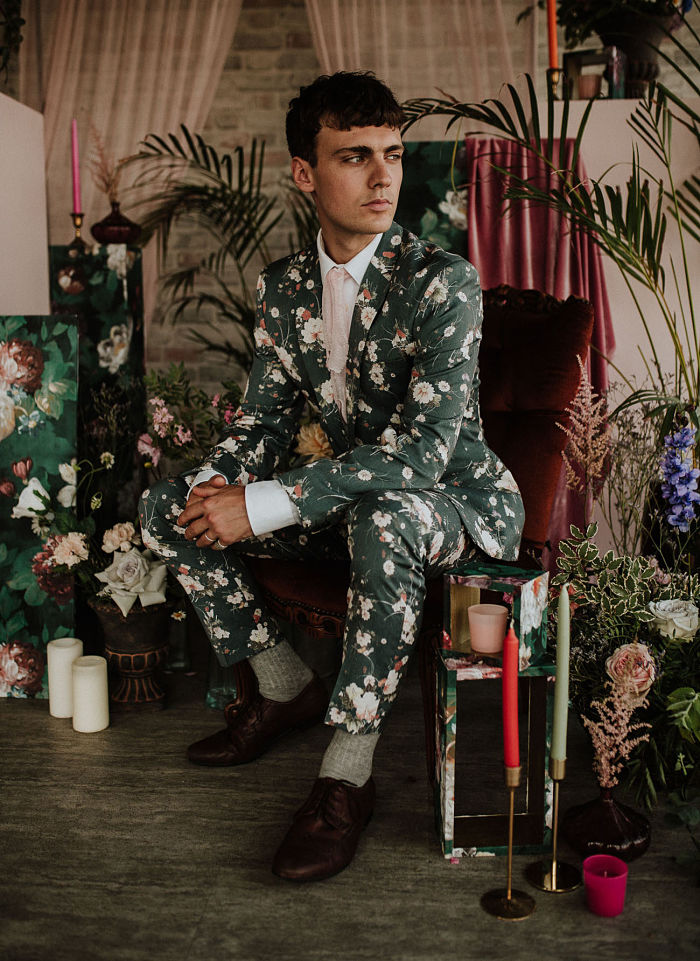 Wedding team:
Photography: Taylar Jayde Photography // Venue: Manchester Hall, Manchester, Lancashire, England // Event Design: To Be Revealed Styling // Floral Decor: The Flower Decorative // Bride's Dress: Marie Chandler Bridal // Hairpiece: Luna and Wild // Bride's shoes: Diane Hassall // Hair: Daniella Makeup Hair // Makeup: Daniella Makeup Hair // Groom's Suit: ASOS // Videography: Leesha Williams // Paper goods: Mama Inc Studio (stationery + jacket) // Wedding Cake: Little Button Bakery// Models: Ursula Griffiths and Al // Ribbons: Silk and Purl // Cake stands: Bramble Sky // Vintage stamps: Art Stamped // Shoot assistant + Flatlay Styling: Peony and Lace // Embroidered Napkins: The Embroidered Napkin Company // Props + Additional Styling : Bramble Lane // Accessories: Bee Bela // Floral Collar + Cuff: Flower Studio Manchester