Today, we bring to you incredible wedding inspiration for a beach wedding which is perfect for surfers looking for future wedding ideas. Zenia and Demitris, a real-life couple who surf in Santorini, Greece, got together with Chris & Ruth and other talented professionals to create a stunning wedding photo shoot with lots of useful wedding inspiration.
Take a look at the exciting photos and get ready to note down all of the wedding details that give you ideas for your own special day!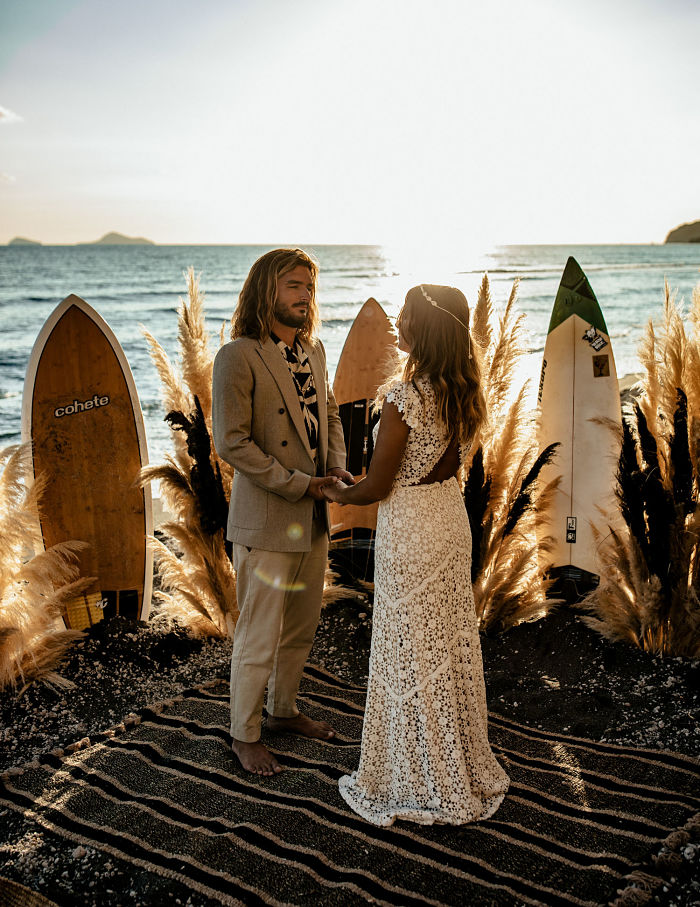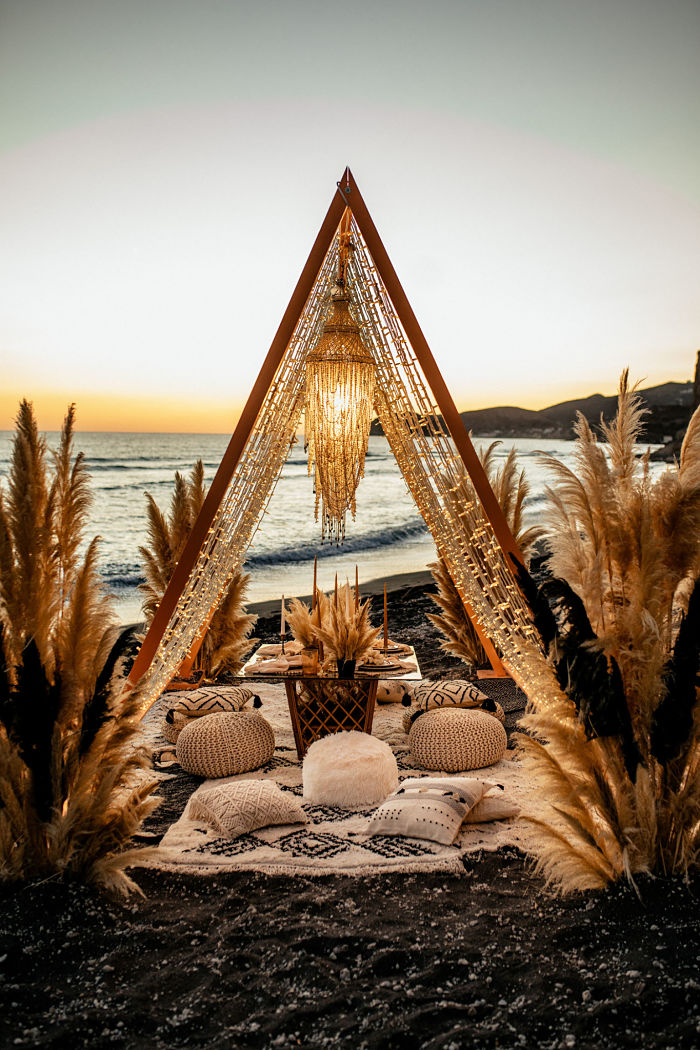 A Wedding Combined with Surfing Fun
Tie the Knot Santorini planned this beautiful day using tones which complemented the natural surroundings, including beiges and pops of jet black. These colours looked stunning against the wooden accents and the surfboards, which tempted everyone to get in the water for a quick surf against the waves!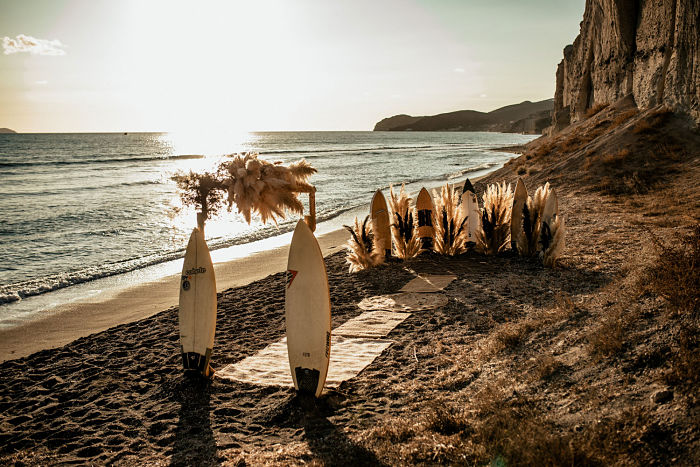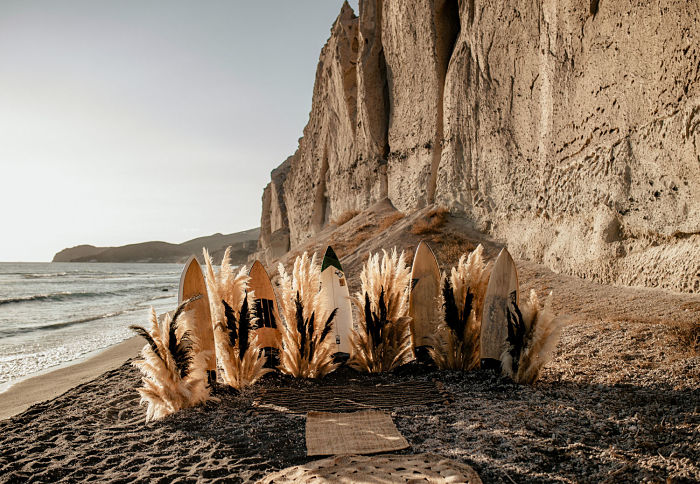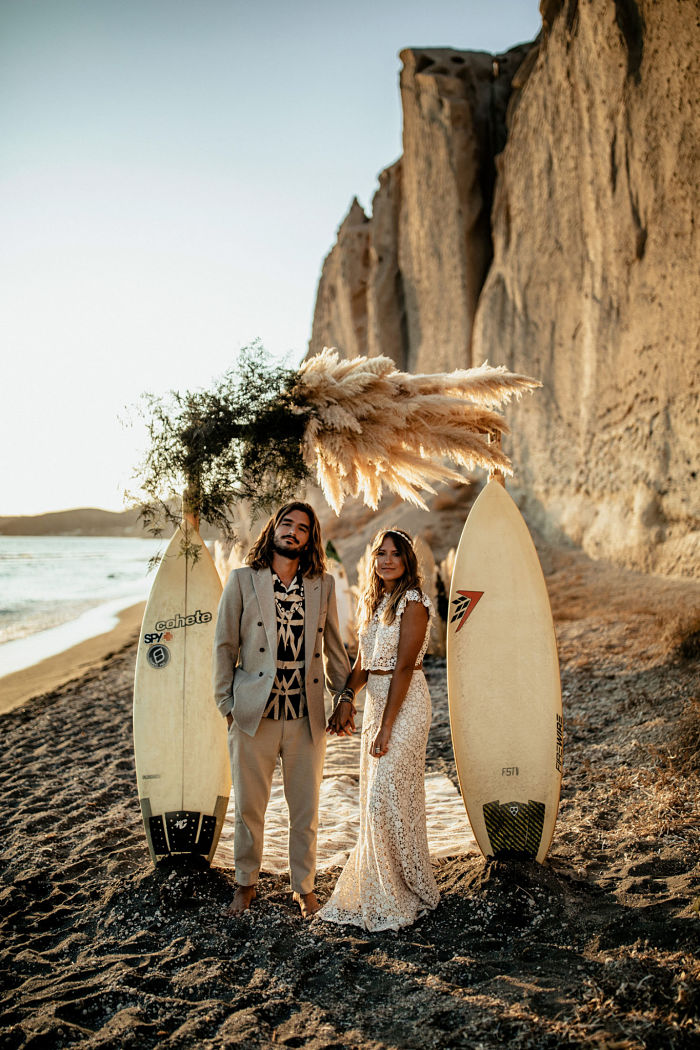 Bridal Look
Zenia's dress at the beginning of the ceremony was a stunning floral two piece by Immaclé. Soon after, she changed into her Pampas grass dress by Madebride who used lots of pampas grass pieces to put together a skirt with a wonderful fit. Her hair, by Morgan Belleville and makeup, by Renia Bledaki, were designed to perfectly complement the rest of her look. Doesn't she look stunning!
Zenia's detailed bridal look needed one last thing to match: the flowers. Betty Flowers Santorini did a stunning job at making floral decorations to match the cool surf vibe, we can't get enough of the details!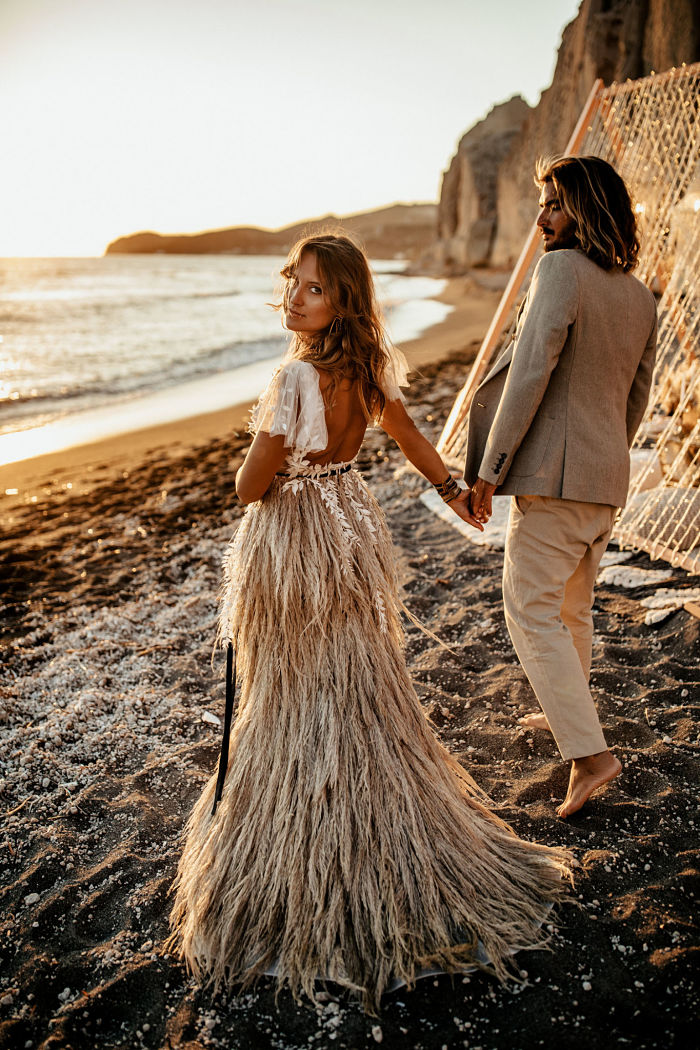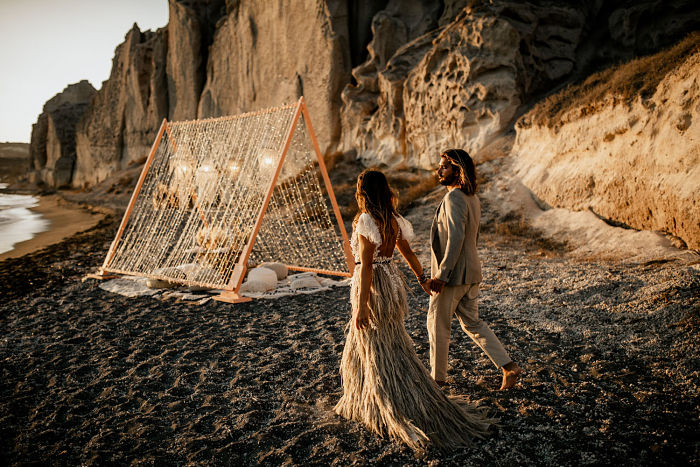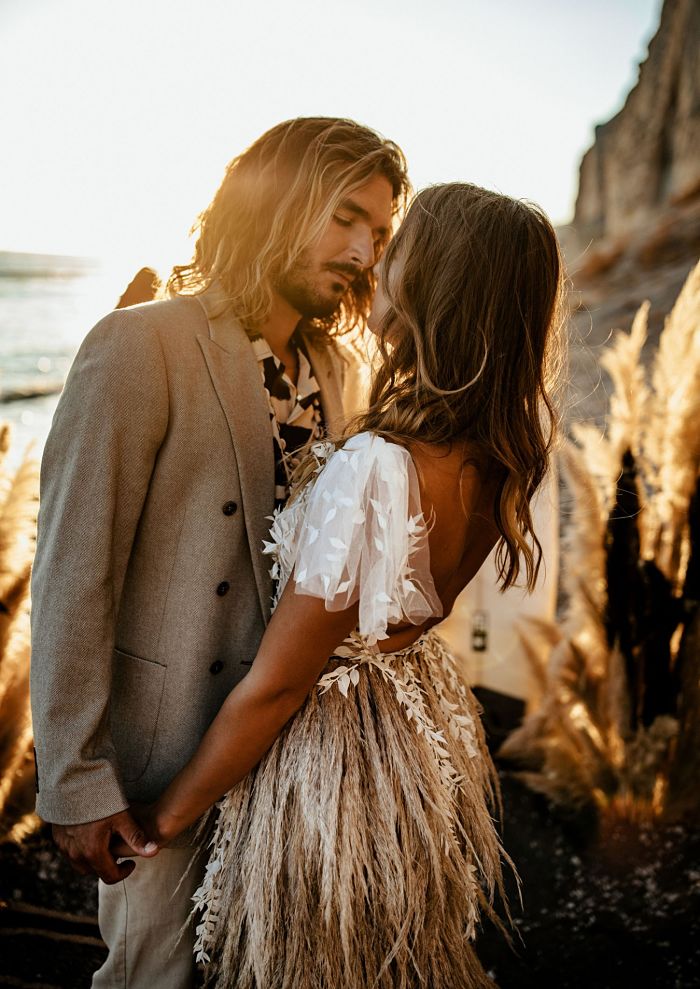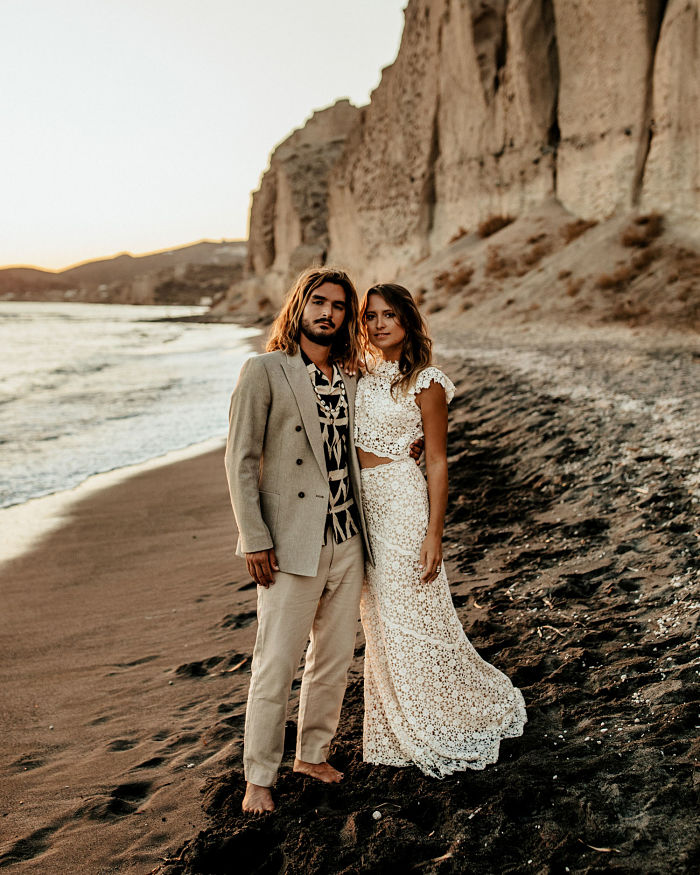 Beach Banquet
After the ceremony pictures, the sun had gone down, and it was time for the romantic wedding banquet. Events in Santorini provided a magical set of lights with seashell fairy lights and chandeliers, and the creative accessories were provided by Weddings and Whimsy. It was the dreamiest post-ceremony picnic dinner, and we hope that you feel just as inspired as we did after seeing all of the elegant lights and candles!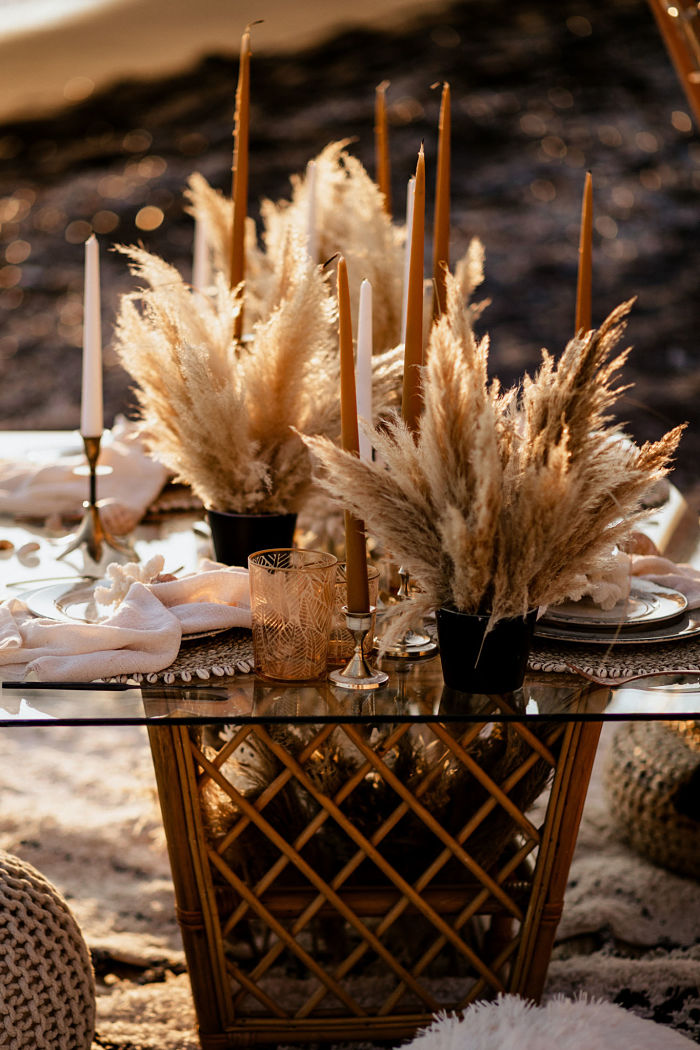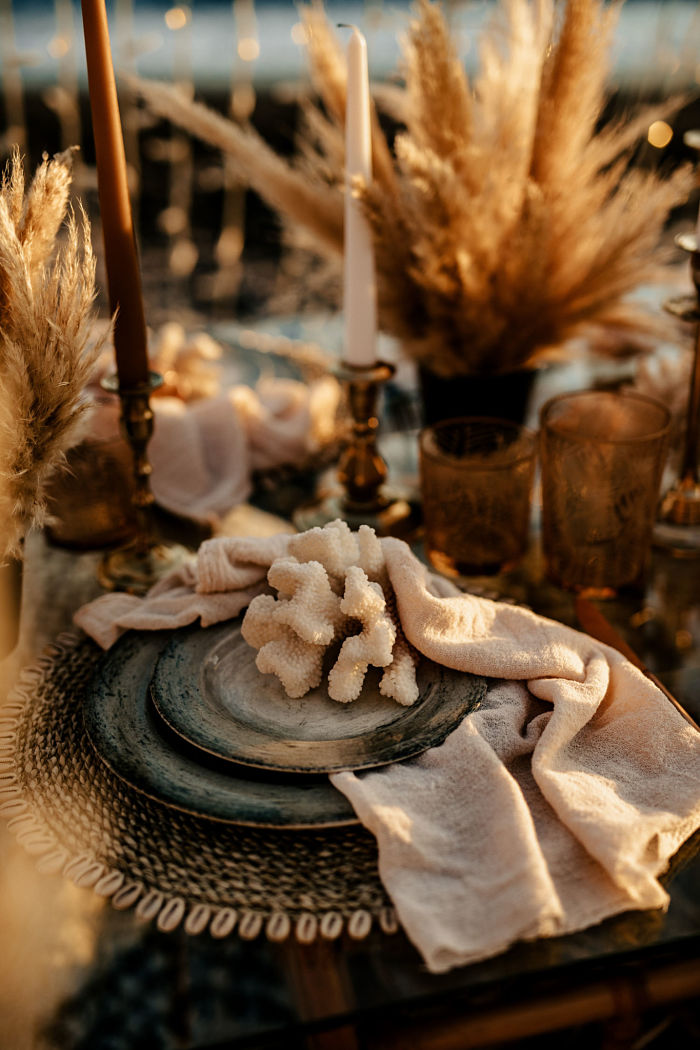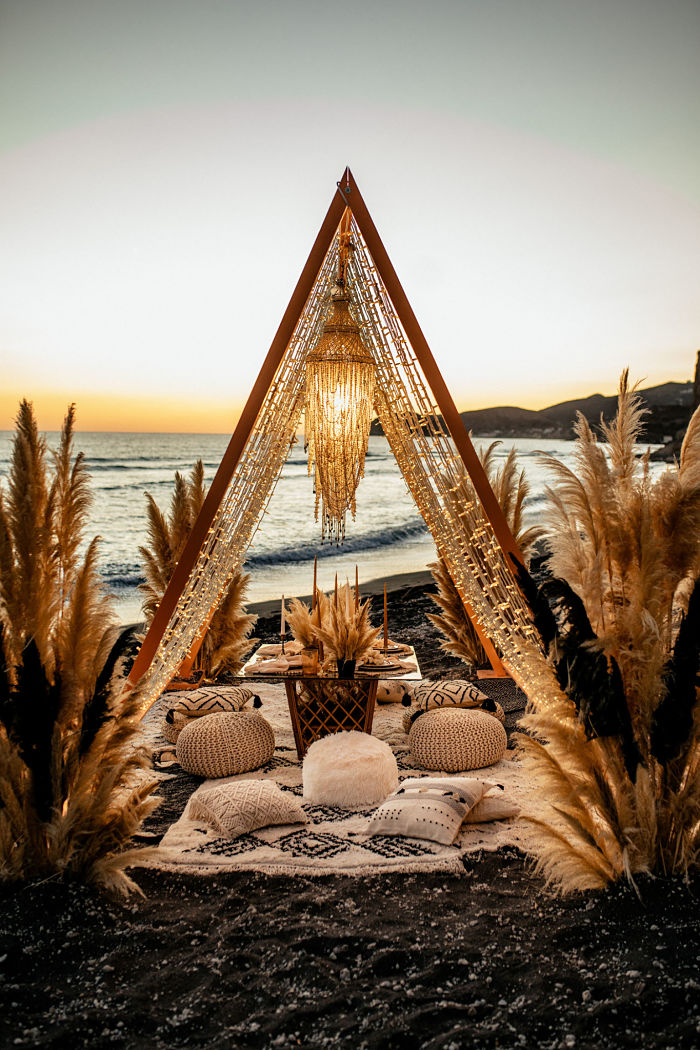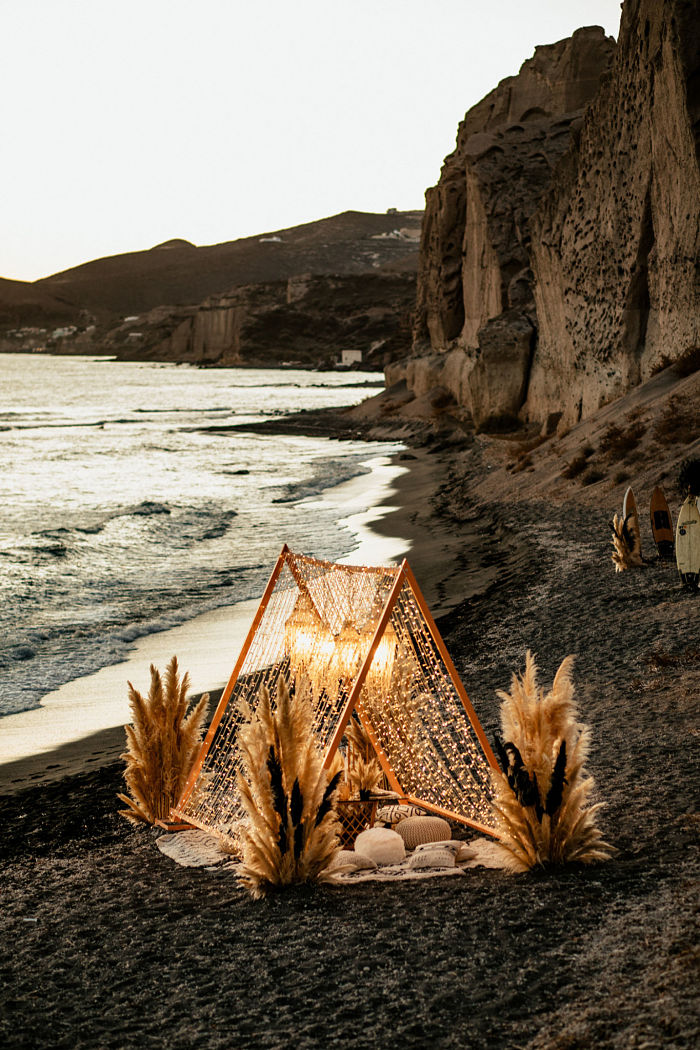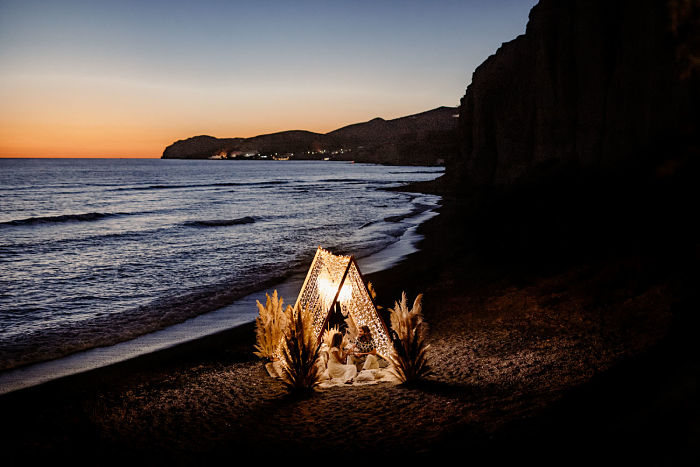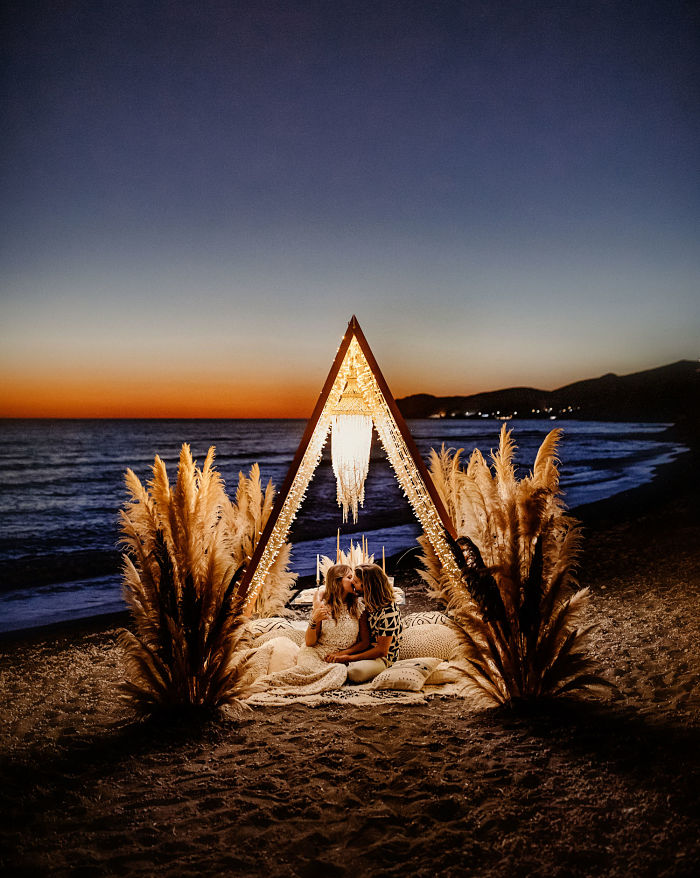 Wedding Credits:
Photography: Chris & Ruth // Venue: Theros Wave Bar, Santorini, Greece // Event Design: Tie the Knot Santorini // Planning: Tie the Knot Santorini // Florals: Betty Flowers Santorini // Wedding dress: Immaclé //Hair stylist: Morgan Belleville // Makeup artist: Renia Bledaki // Lighting: Events in Santorini // Wood structures, textiles, table: Weddings & Whimsy // Custom pampas dress: Madebride// Preparation villa: Akrorama Santorini Villas & Suites