This chic wedding in a French country estate was filled with elegance, as Margaux and Charles happily married surrounded by luxurious gardens.
Wedding planner Marie Chicchirichi, based in France, did a superb job at creating a ceremony in the beautiful gardens of the house, followed by a wedding banquet in candlelight which was also surrounded by greenery.
Julia Rapp, the photographer, did an incredible job at capturing the emotions of everybody at the wedding with the stunning botanical backdrop. Just scroll down and take a look at the gorgeous wedding photos!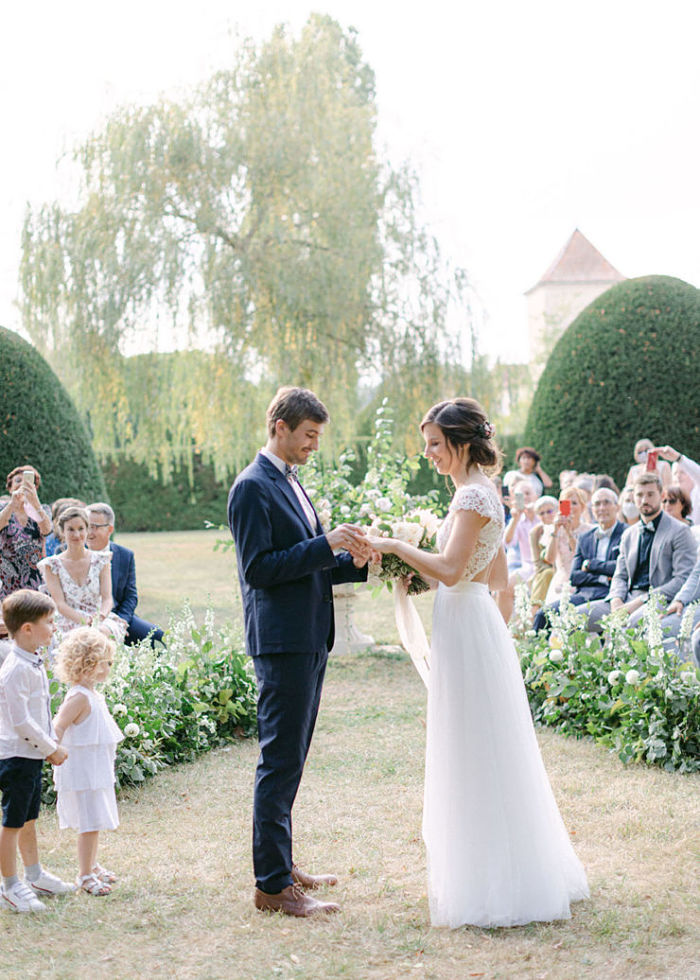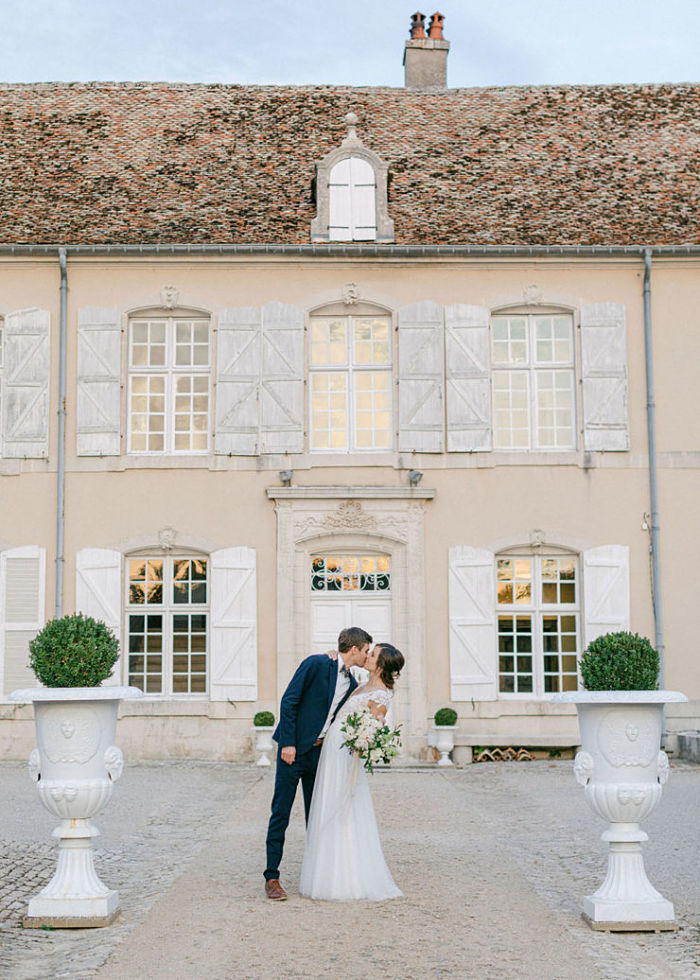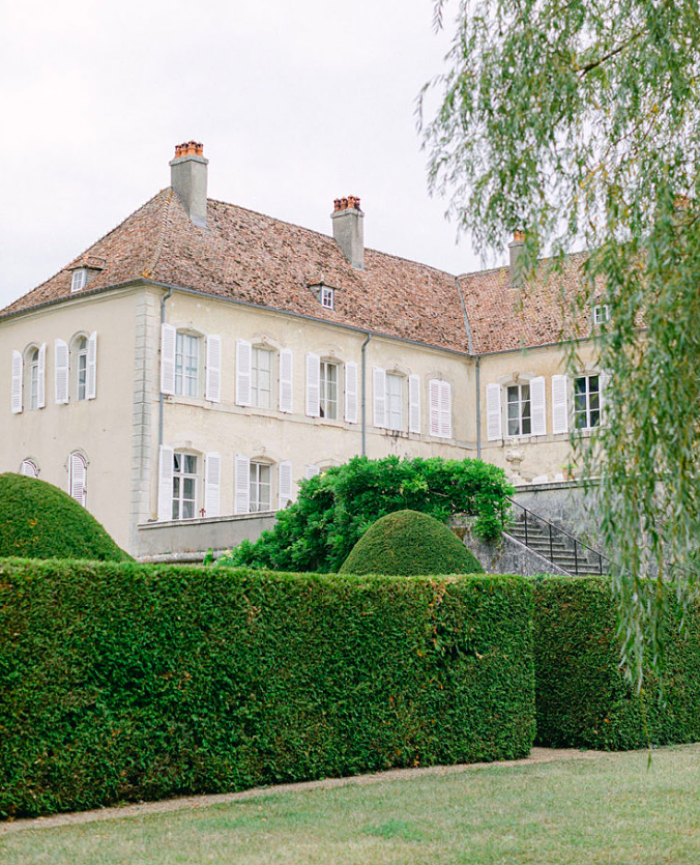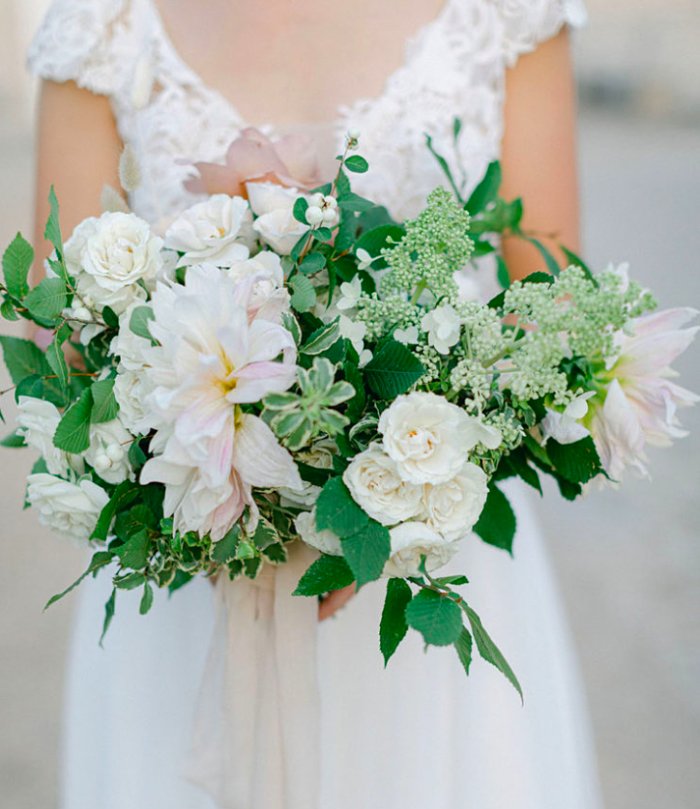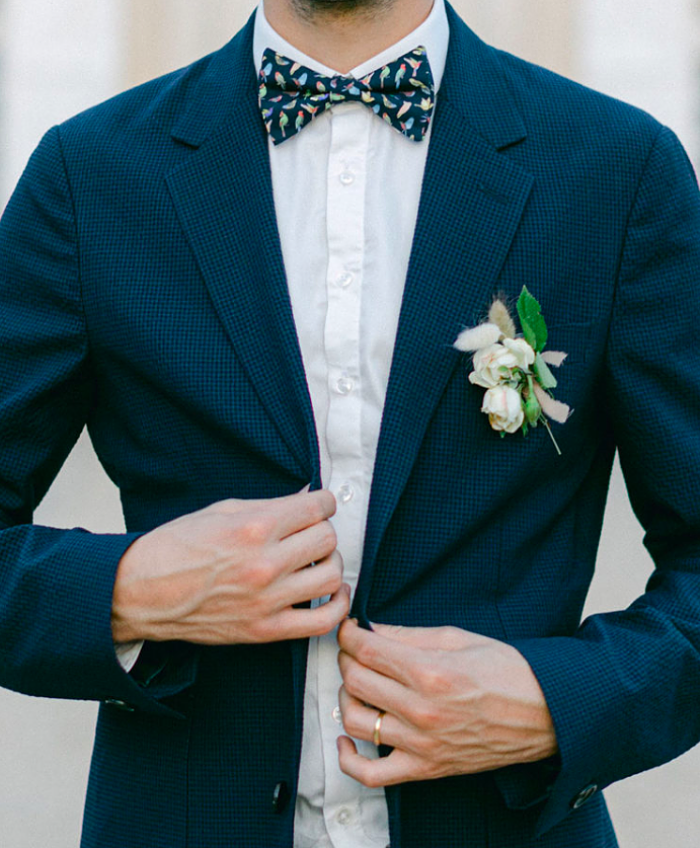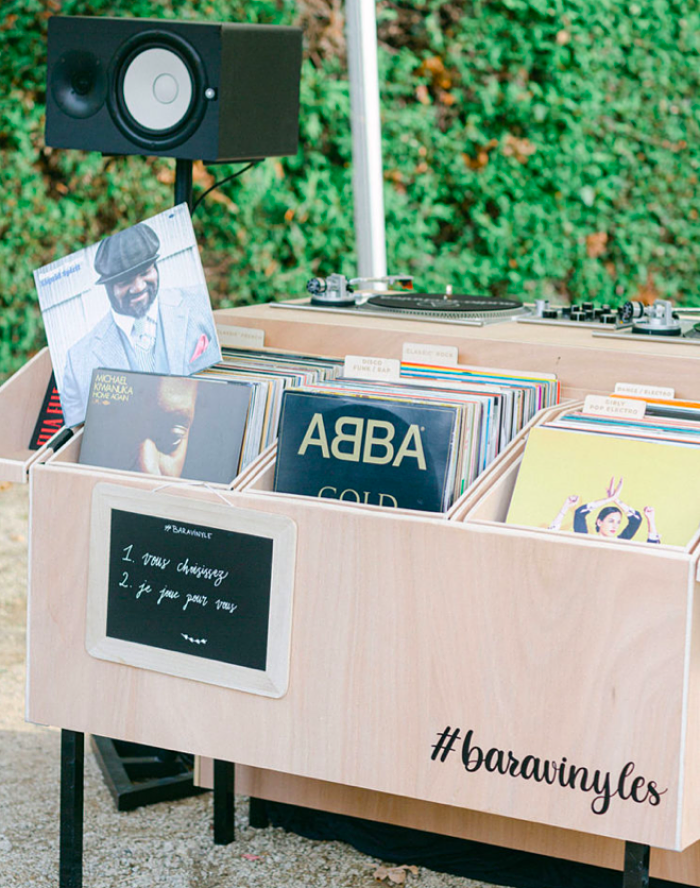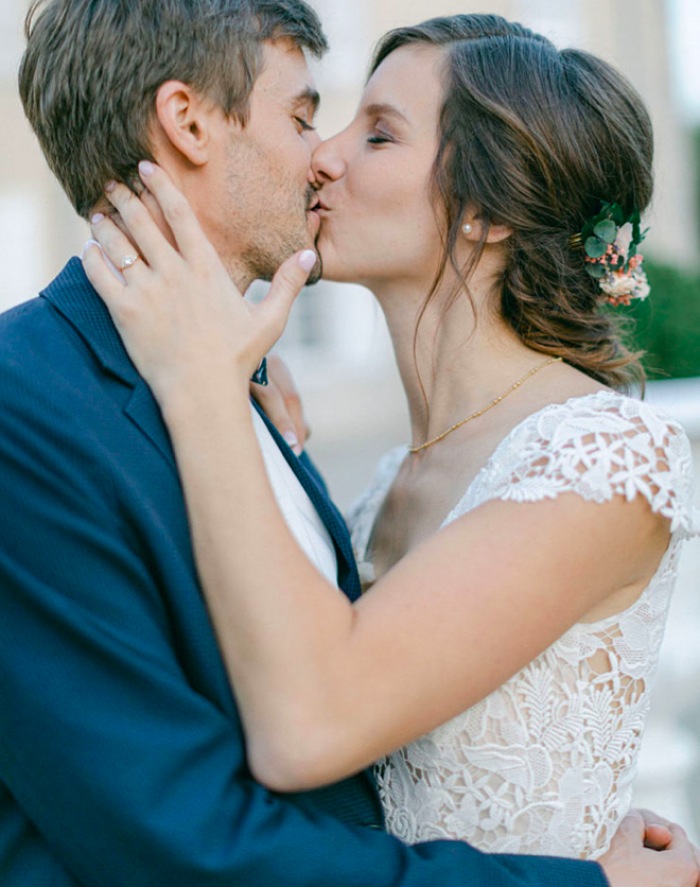 Floral Decor
Lettre à Elise produced the floral decorations for this wedding; she used a mixture of botanic life hanging from the ceiling and pastel-coloured flowers. The setting was truly luxurious!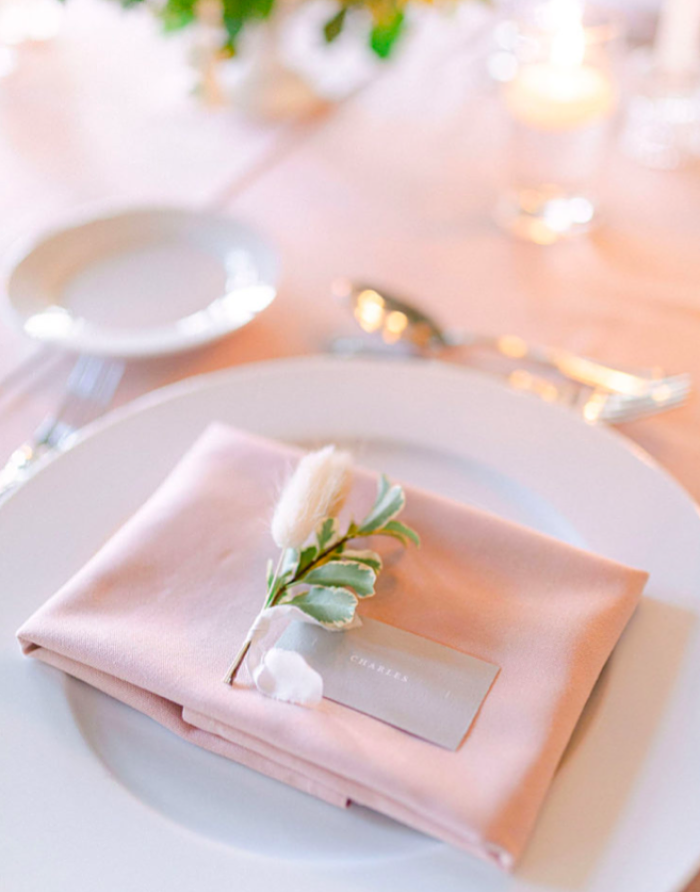 The subtle colour palette consisted of peaches, ivories and cream tones which provided a chic backdrop for Margaux and Charles' wedding pictures, which really brought out the joy and happiness of the guests.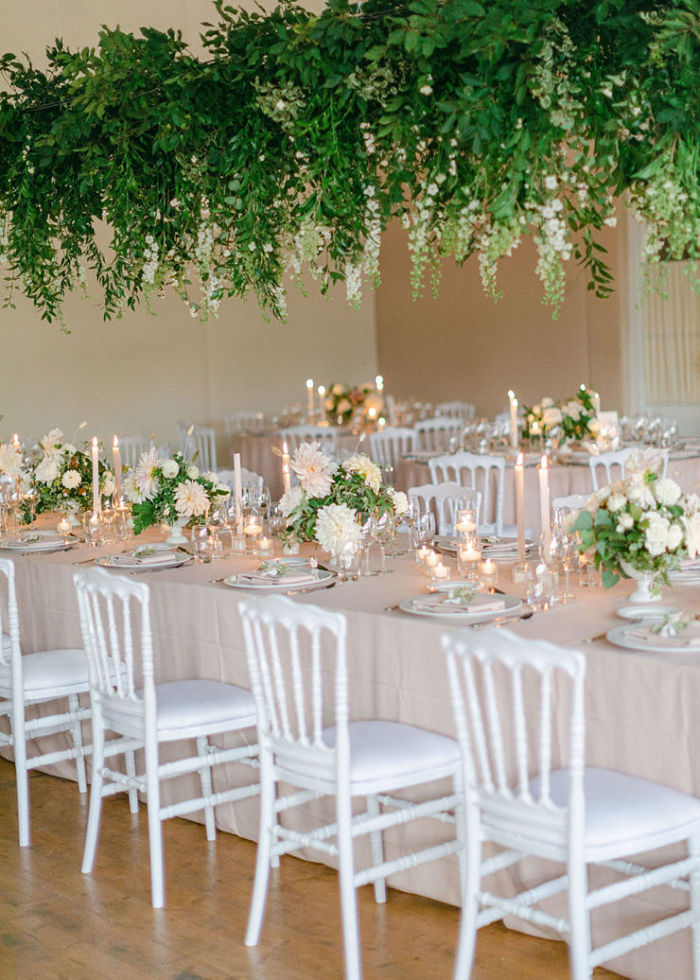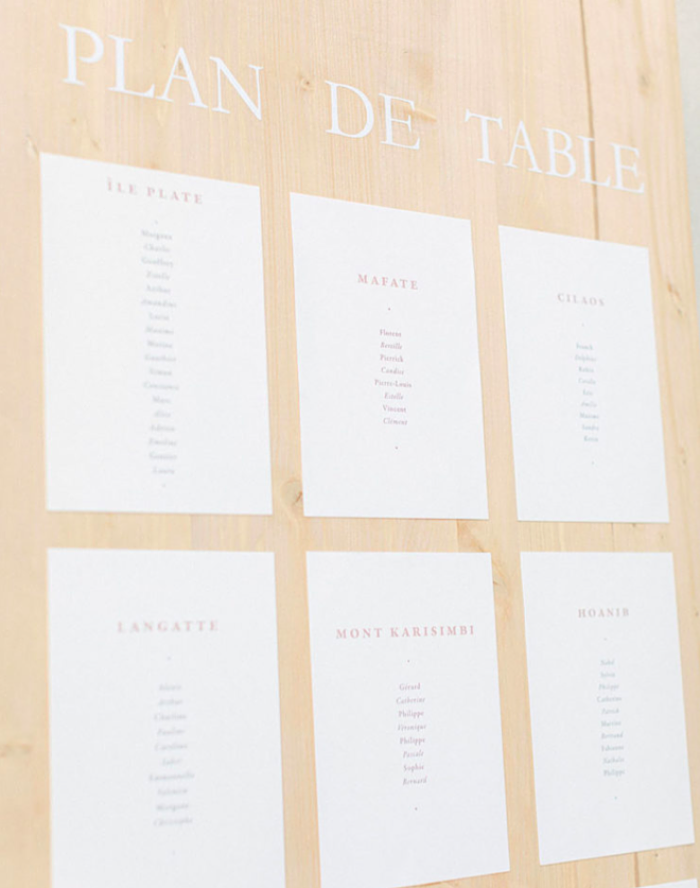 Isn't it just so dreamy?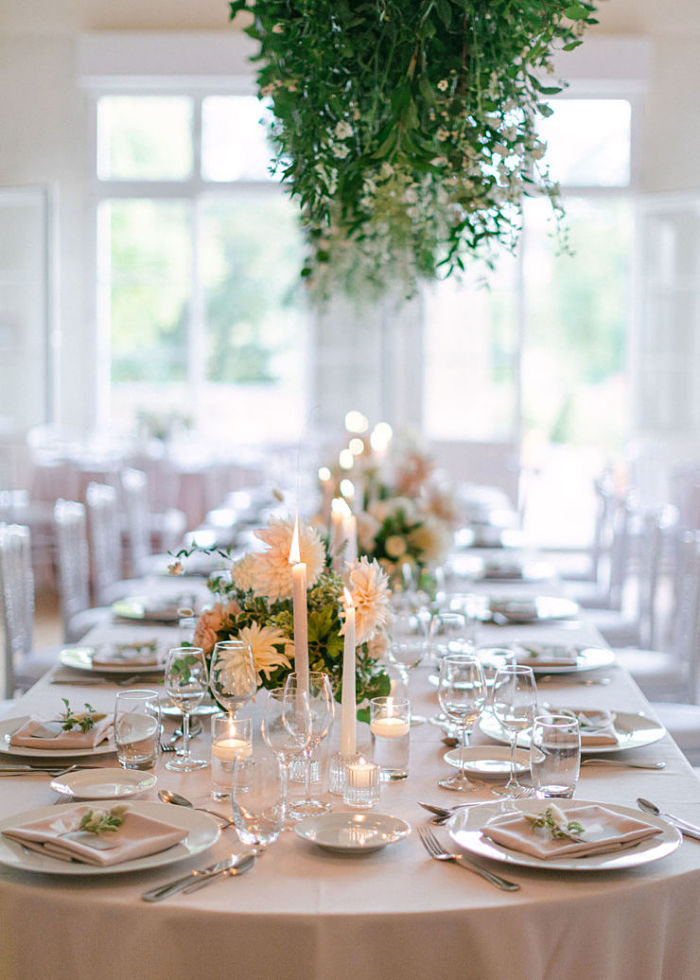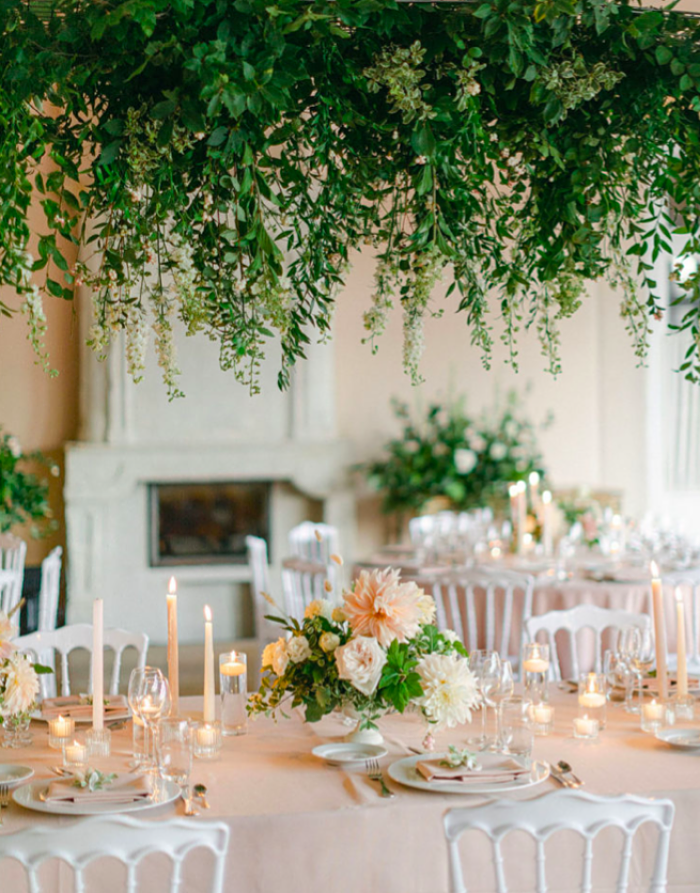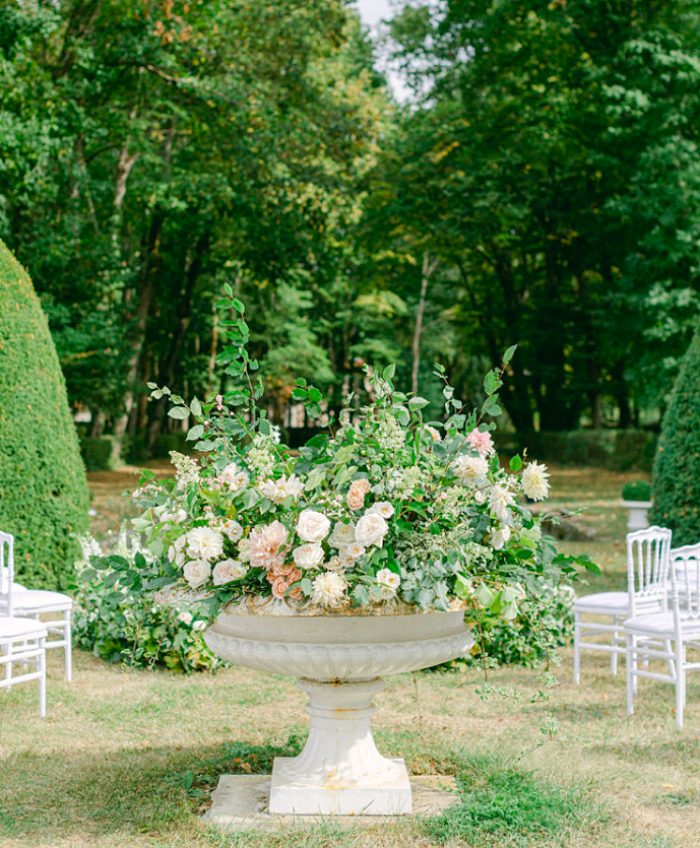 Wedding Credits:
Wedding Planner and Designer: Marie Chicchirichi // Photographer: Julia Rapp // Floral Designer: Lettre à Elise // Chairs: VL Events // Stationery: Prune & Sibylle // Made to Measure Wedding Dress: Maison CréAnne// Floral Hair Accessories: Les Couronnes de Victoire // Caterer: Steffen Traiteur // DJ: M.C.E. //Venue: Château d'Autigny la Tour