Alina and James' elopement in Santorini, one of Greece's most famous Cyclades Islands is everything we could wish for! From the quiet, secluded ceremony to the pink and black colour scheme… this wedding provides every drop of inspiration you'll need for planning a luxury wedding in Greece.
Panosdemiro Poulos was the talented photographer who captured this stylish affair, and the wedding planning was down to Broderie Anglaise, an experienced professional based in Athens, Greece.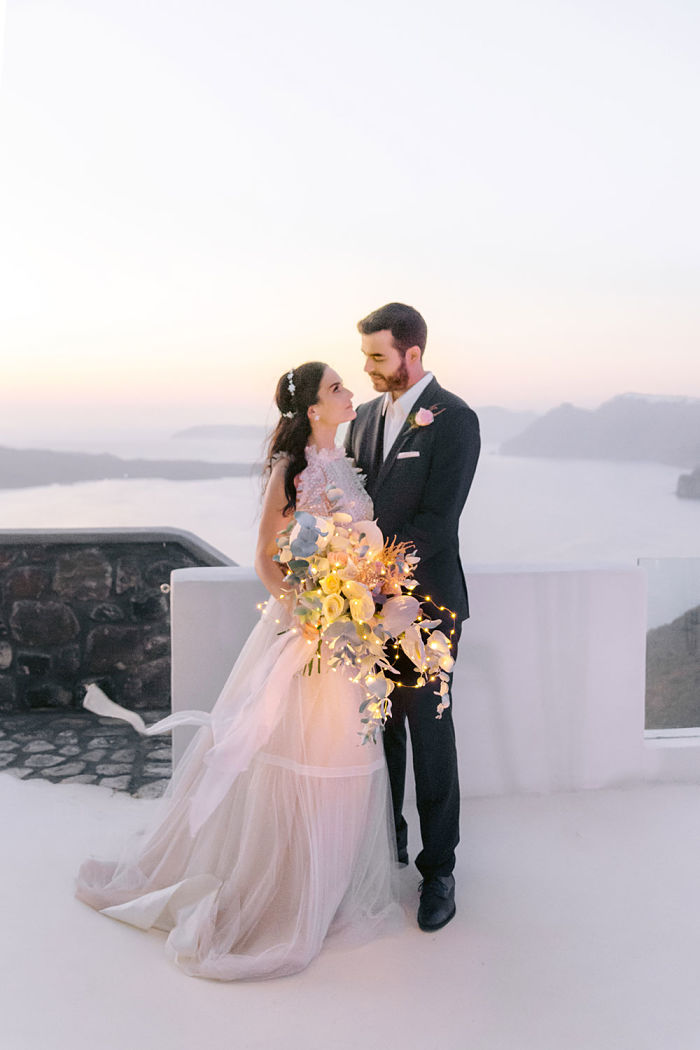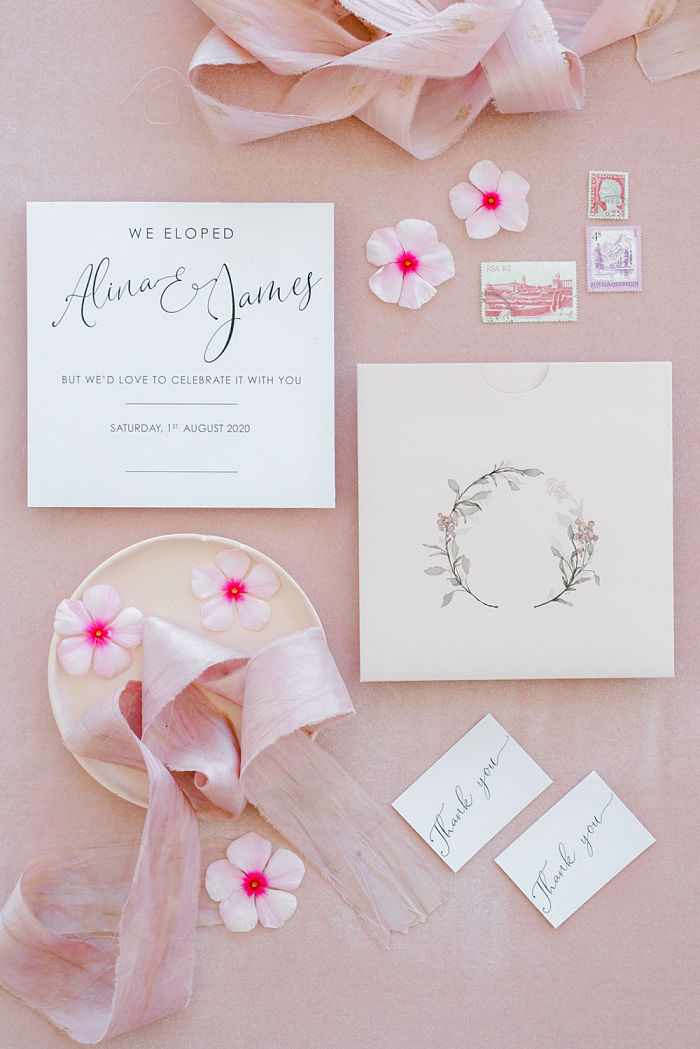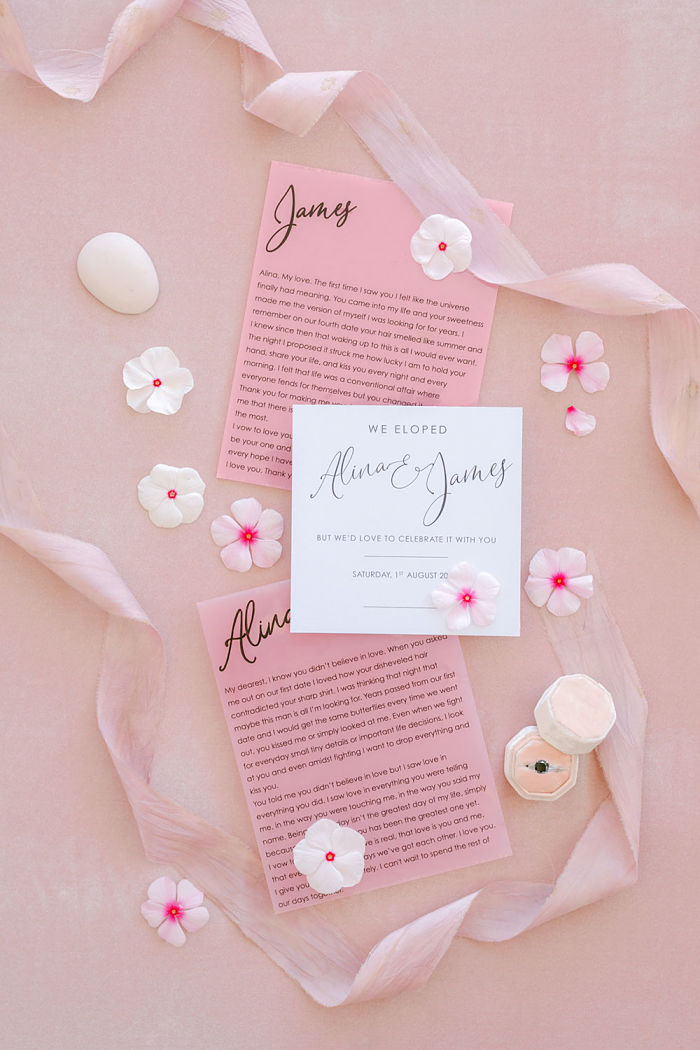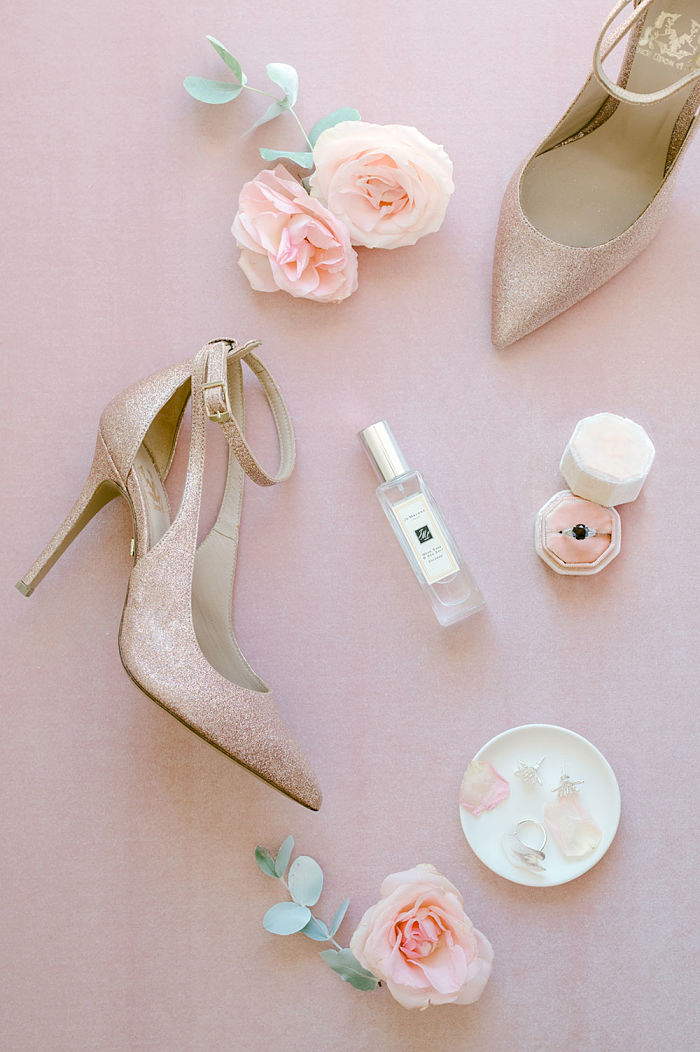 Island Getaway
Santorini is one of Alina and James' favourite holiday locations, so it only made sense to continue their tradition and have their big day there. The year 2020 was the year of their 5th anniversary, and James thought it was the perfect time to get down on his knees surrounded the volcanic landscape and a sparkling ocean.
The infamous "yposkafes" provided the impressive backdrop for this wedding; these are Santorini's signature archways which are part of the rock formations. As the photographer followed the couple to document their romantic event, they took an adventure around cobbled streets and small white houses. It was as if they were the king and queen of the island!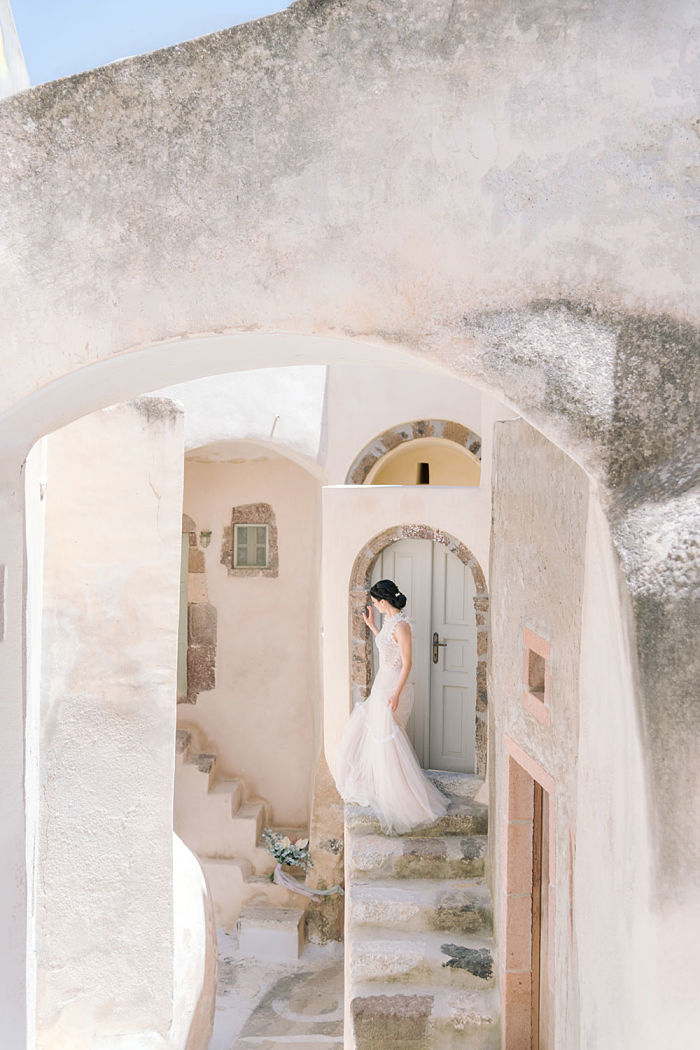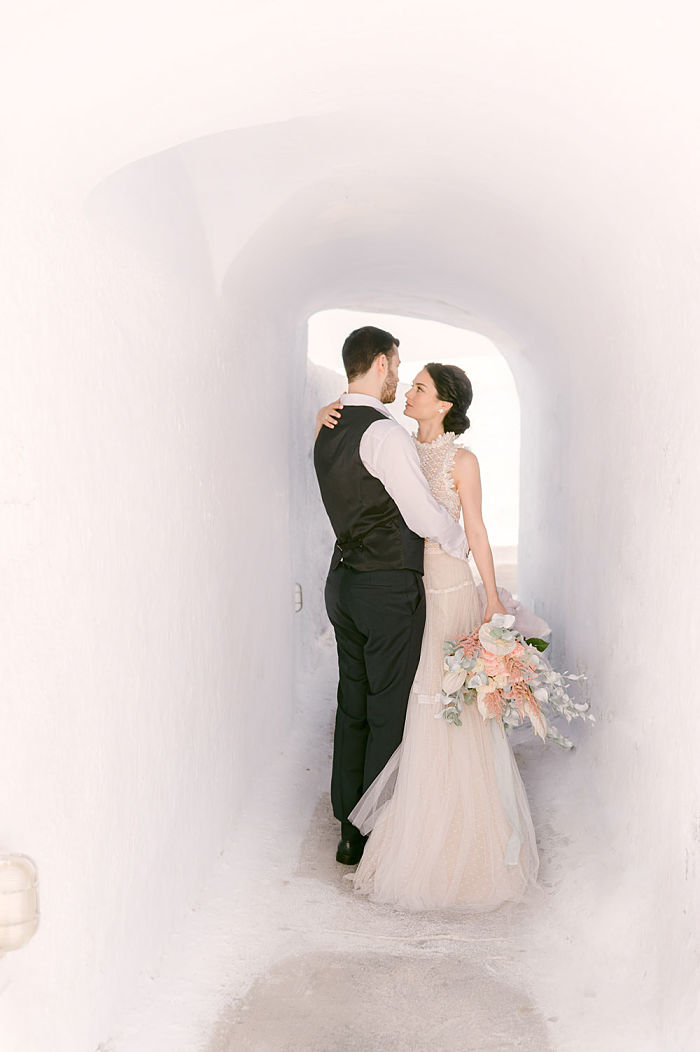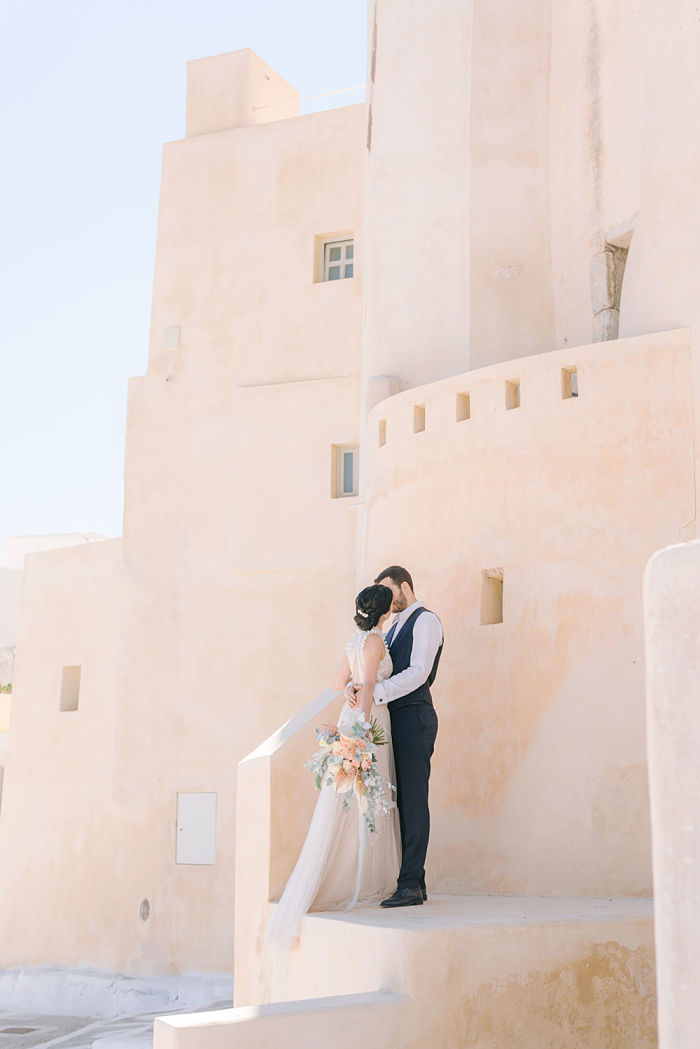 Colour Palette
Santorini itself has an iconic colour range, with baby pinks and white tones which change as the light moves about throughout the day. This is one of Alina's favourite things about Santorini, so to make it extra special their wedding team brought these colours into their wedding colour theme!
The contrast of pink and black was so distinct in Alina and James' wedding – a colour palette we'll always remember!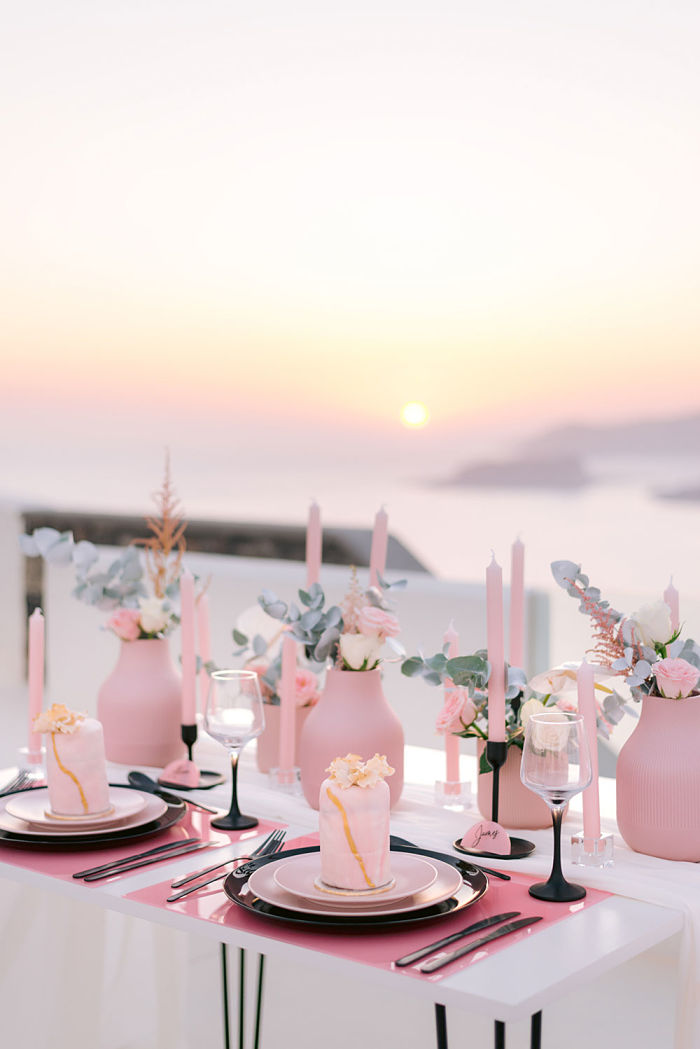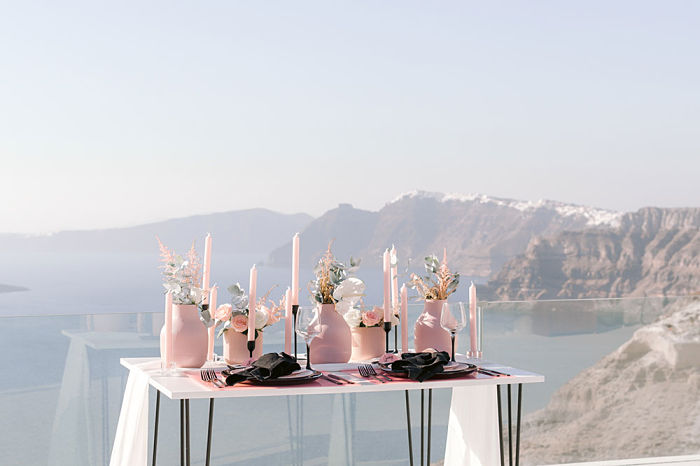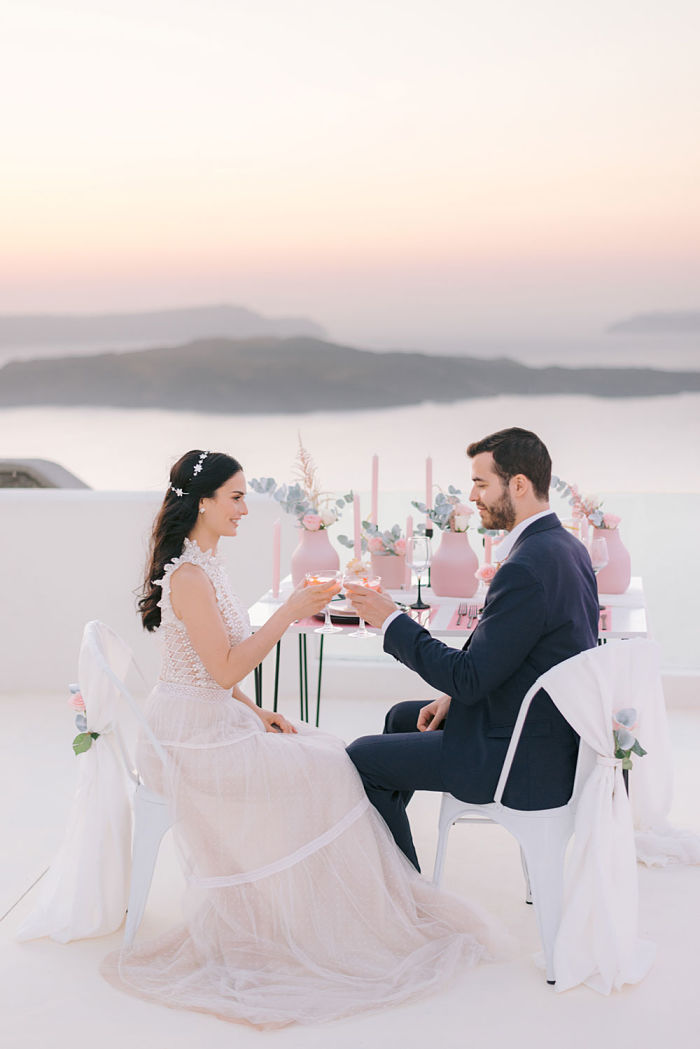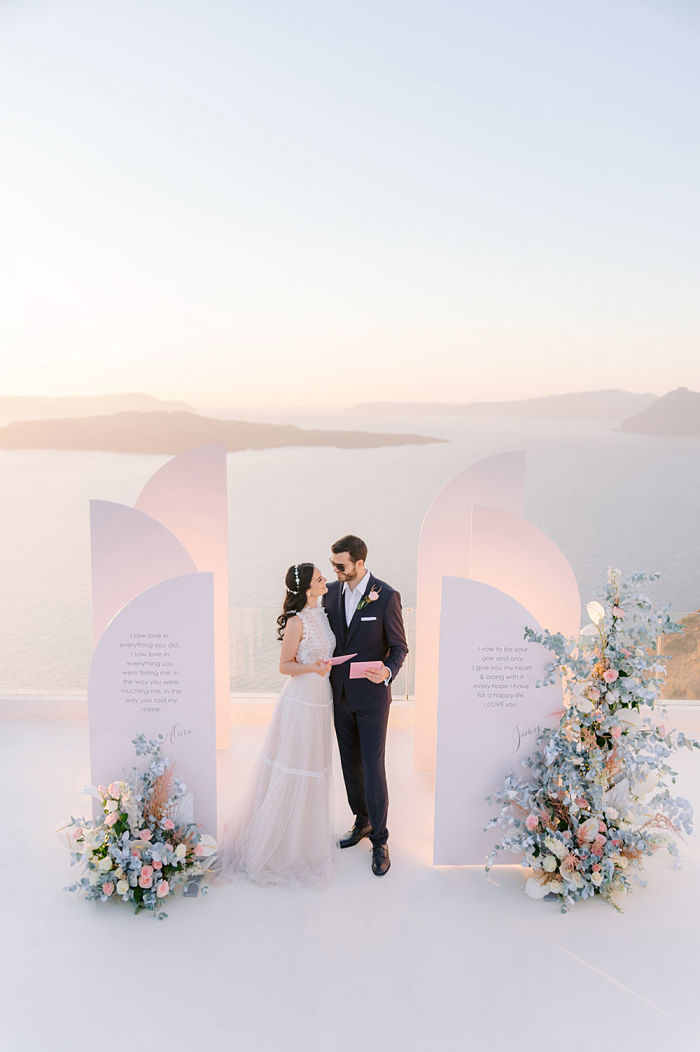 Wedding at Sunrise
Just as the sun began to rise in the early morning, Alina and James said their vows to each other while the light picked up and everything sparkled magically around them. This was then followed by a secluded wedding dinner at El Viento in Megalochori village where they had a magnificent view of the ocean.
Their special day ended with a relaxing time overlooking the sea whilst being surrounded by cosy cushions and blankets and enchanting fairy lights.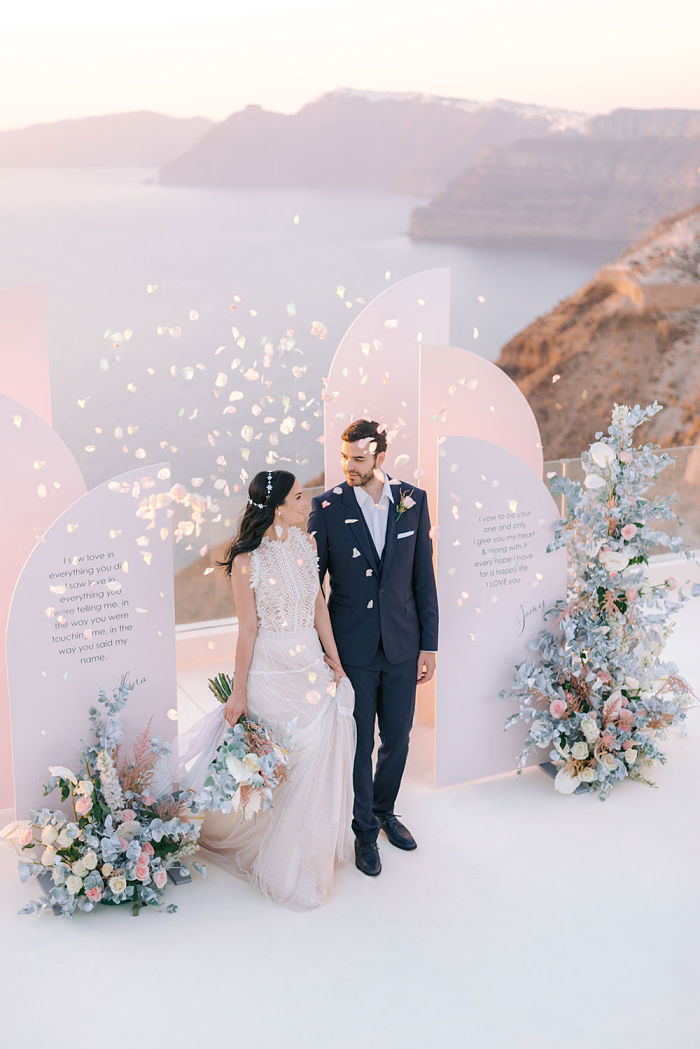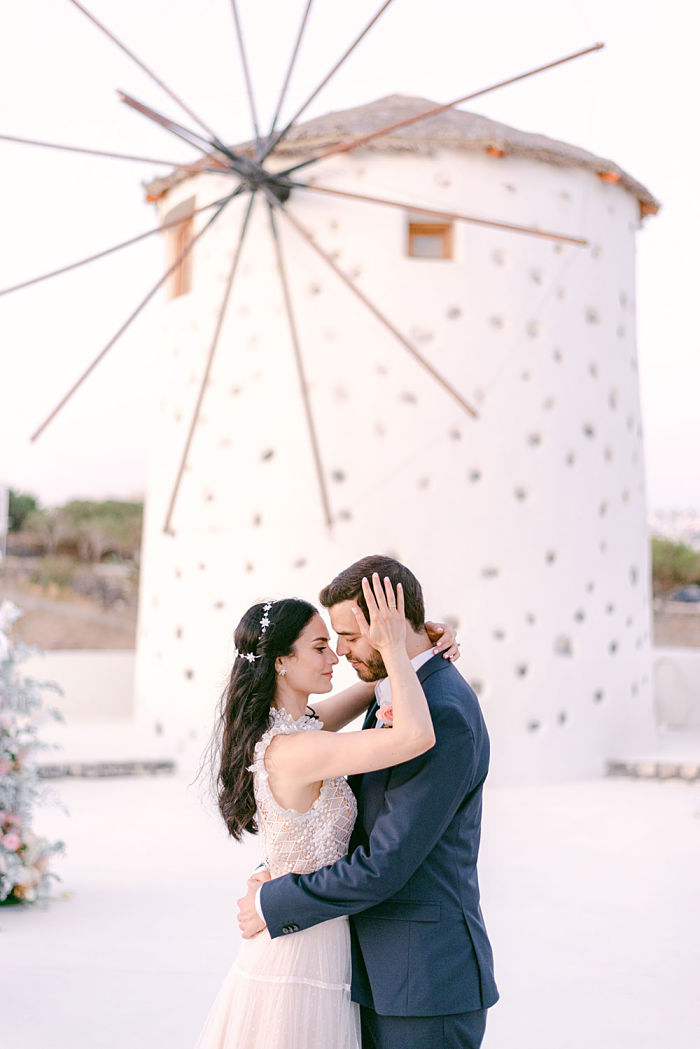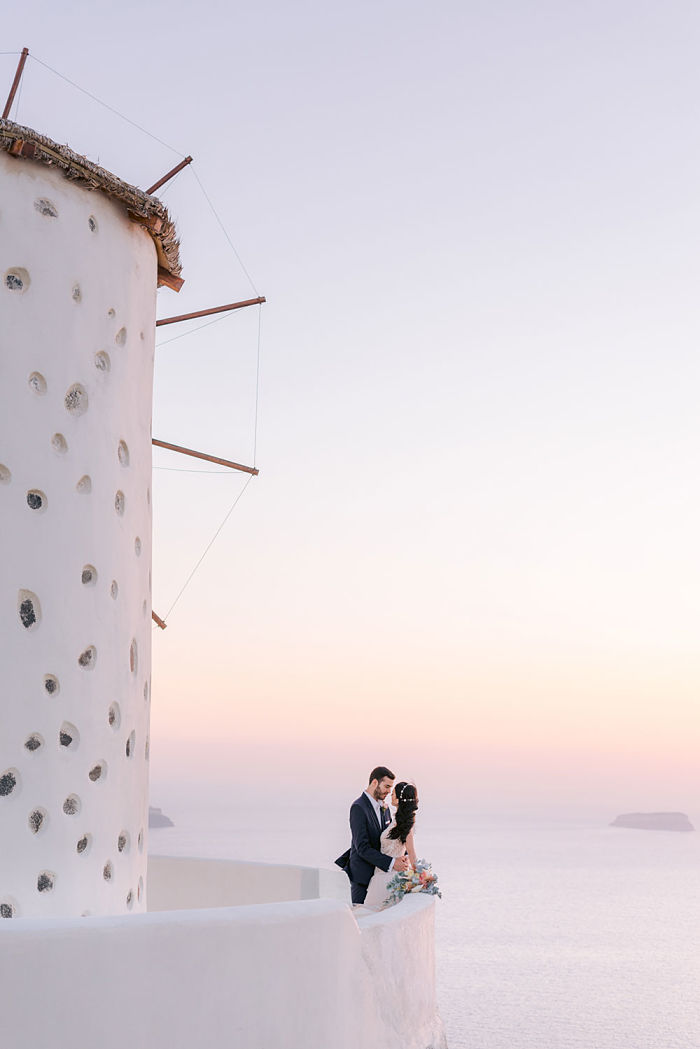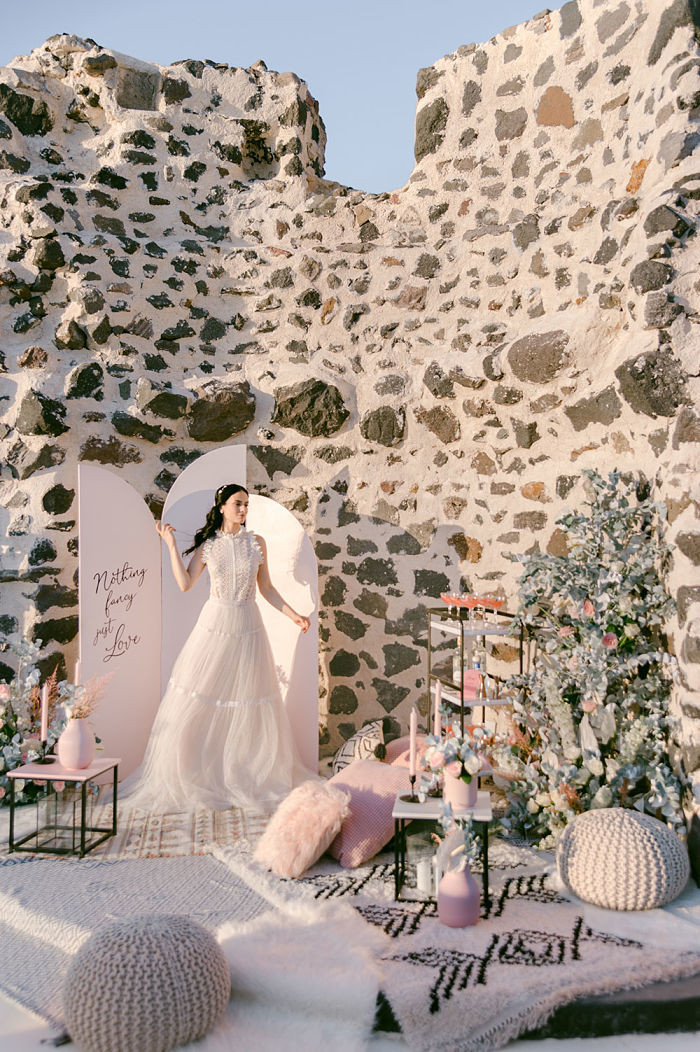 It was truly a dream!
Wedding Credits:
Photography: Panosdemiro Poulos Studio  // Planning & Styling: Broderie Anglaise Events // Bridal dress: Anemomilou Anem // Bridal shoes: Once Upon A Shoe // Venue: Elviento Santorini  // Hair & make up: Julia Popovamuah // Installations & Stationery: Illuminography // Flowers: Flowery Santorini // Cakes: Petranart Santorini // Rentals: Weddings Whimsy Santorini // Headpieces & earings: Thallo Jewelry // Wedding rings: Poniros Jewellery // Lights: Elias_Plm // Fine art details: Marygro Art // Styling goods: Narcissus Fine Art