Ibiza. The stunning island in the middle of the Balearic sea, where palm trees and crystal-clear waterssurround you wherever you go. Is there anywhere on Earth more perfect for a wedding?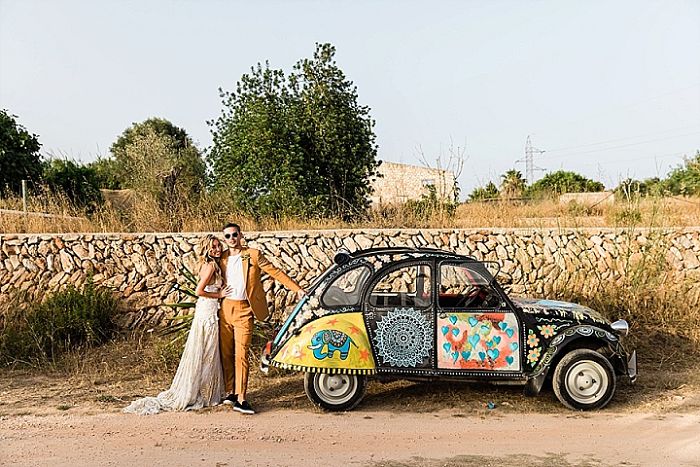 Miles and Emily always knew that this infamous island would be the location of their wedding. For their venue, they chose a boutique villa in the rural countryside called Las Cicadas Ibiza, which was the perfect place to bring their 150 guests and celebrate. After ten months of organising, they finally brought their tropical event to life on the 4th July in 2019 and said their vows while romantically gazing into each other's eyes.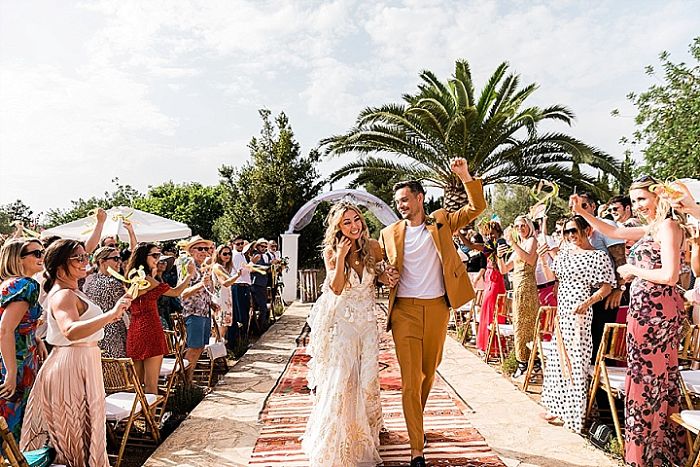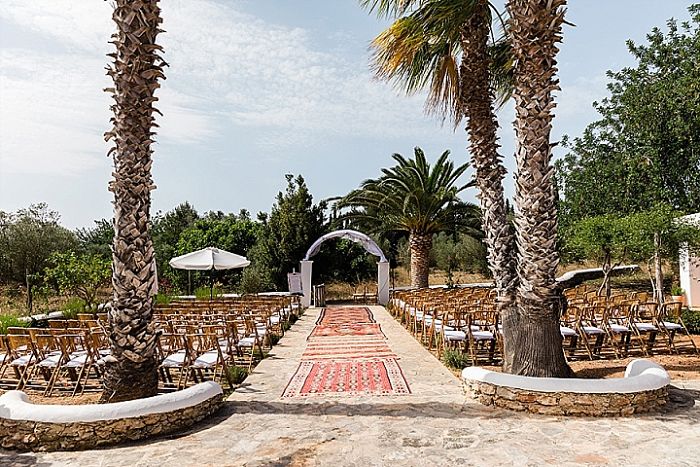 Eclection Photography was there every step of the way to capture all the happy emotions of Miles, Emily and their close friends and family while they made memories which would stick with them forever.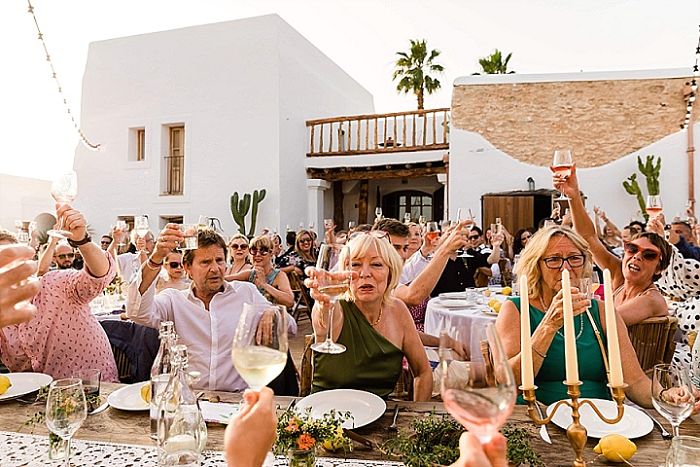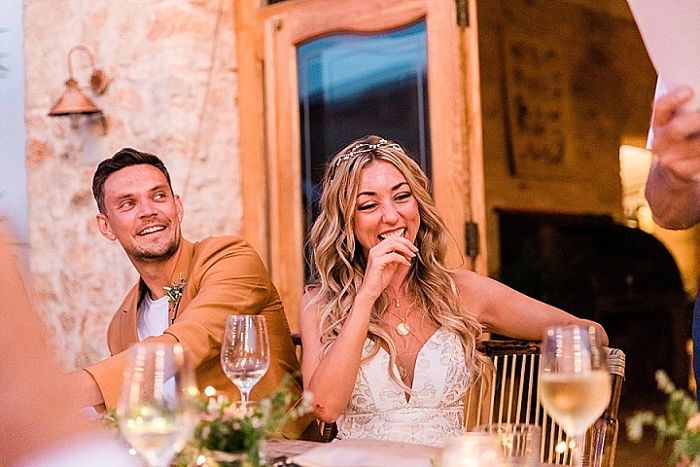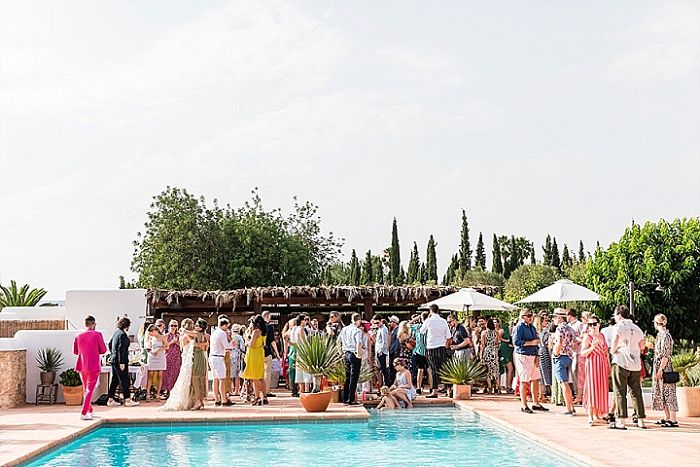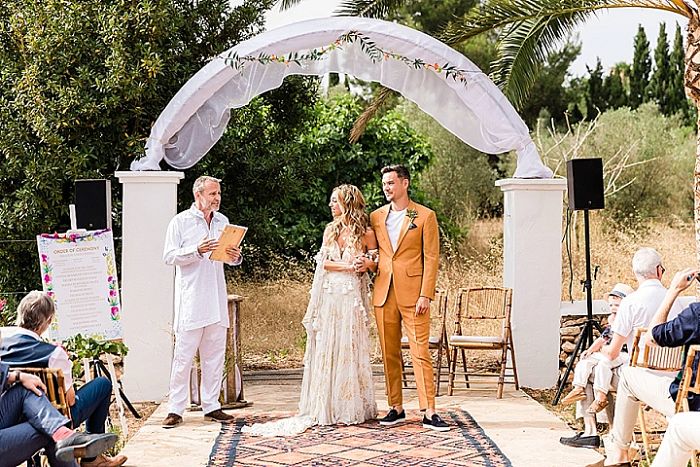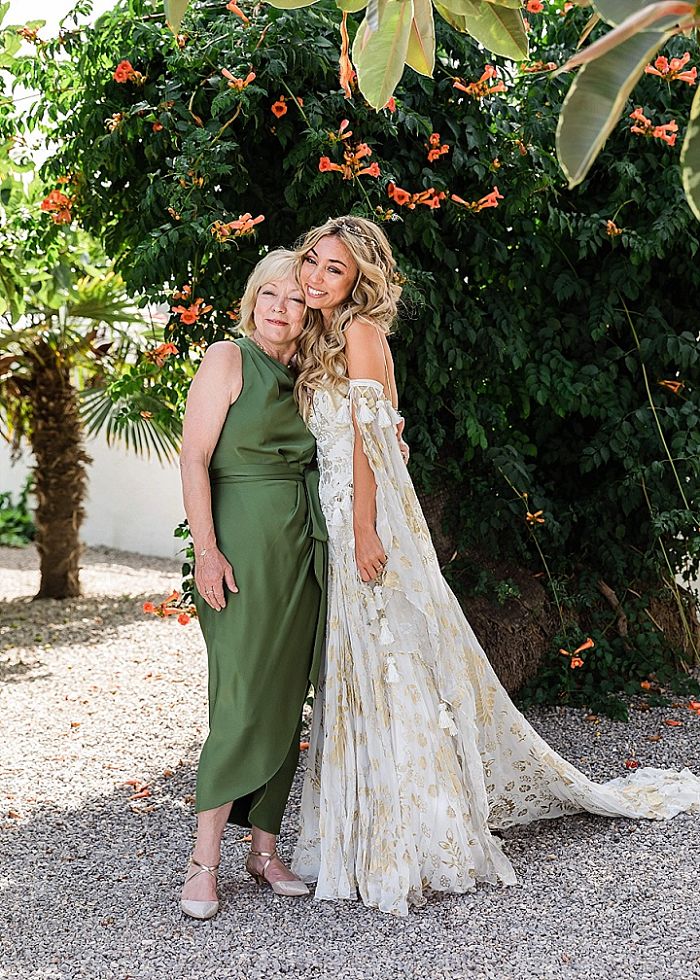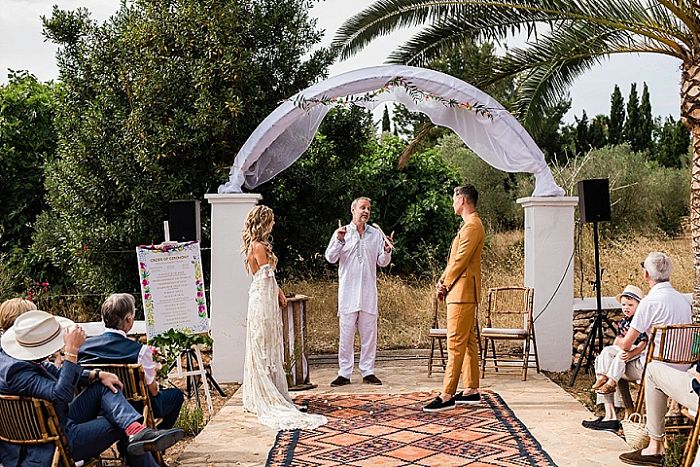 Miles and Emily's Recommendations for Wedding Planning
Miles and Emily found that time management and experienced professionals are the key to a successful, stress free wedding. If you start planning well ahead, there's enough time to notice mistakes and make sure everything is right. Choosing the best professionals is essential because it means you can rely on them and trust them throughout the process.
Being organised and working with organised people will ensure that your wedding day will be stress free!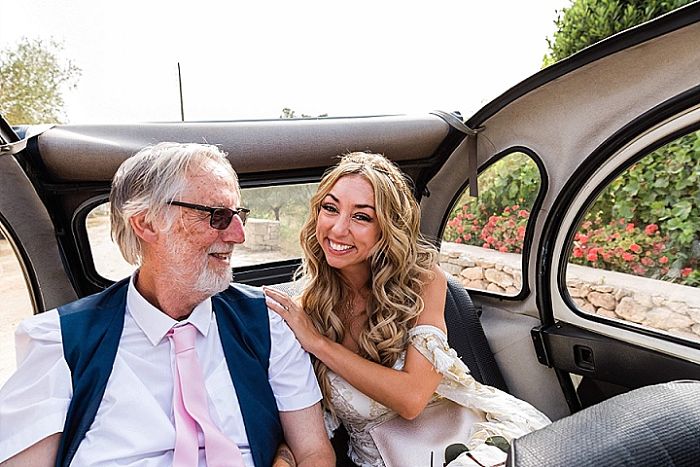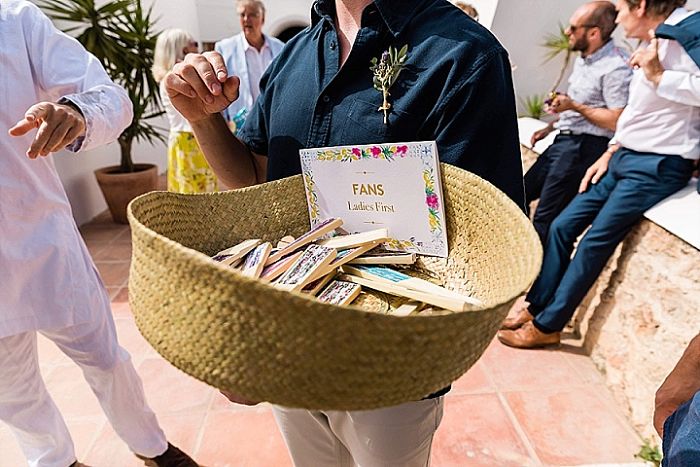 Wedding Highlights
The wedding speeches surrounded by their favourite people with the sun shining around them was definitely one of Miles and Emily's most important moments on their special day.
They also note that having their friend as the wedding disc jockey at the pool the following day enabled them to make time for all their guests and be able to converse with everyone.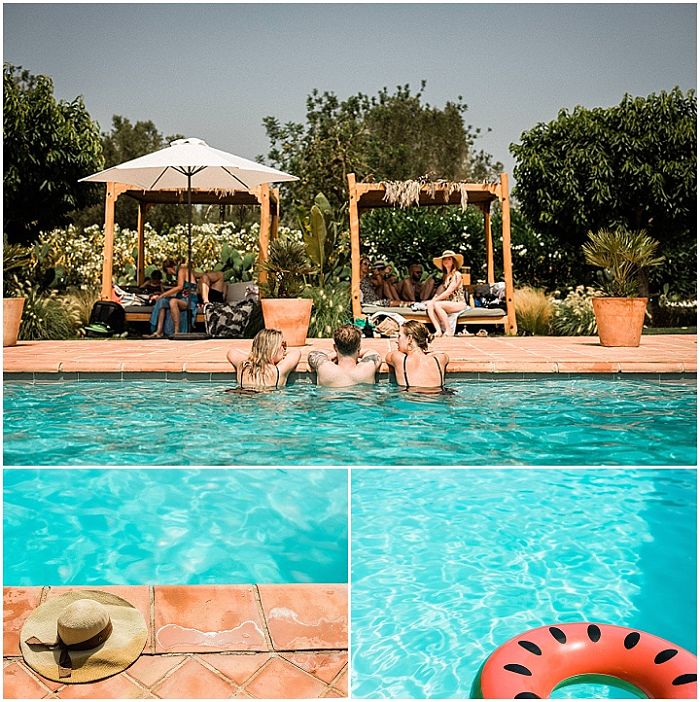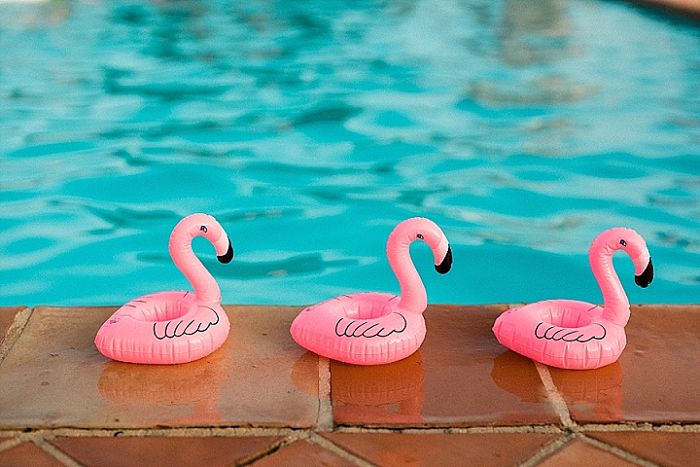 A Tropical Celebration
As the island style wedding was surrounded by palm trees and warm sun, it made perfect sense to use tropical colours and decorations for their wedding theme and colours. To create a boho style, Emily and her bridesmaids wore light dresses which floated in the warm breeze and everybody brought their sunglasses!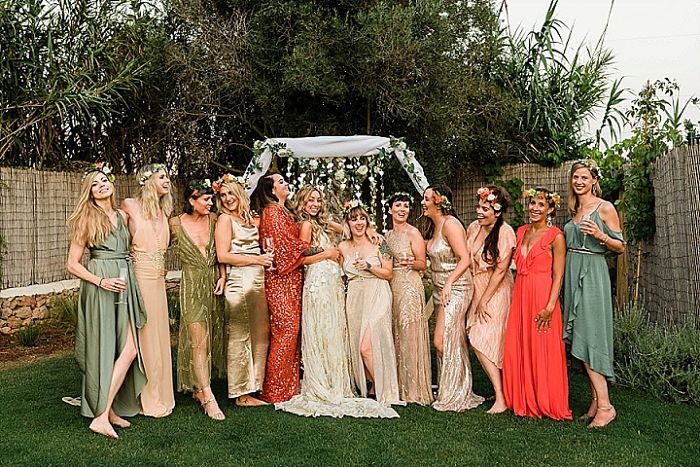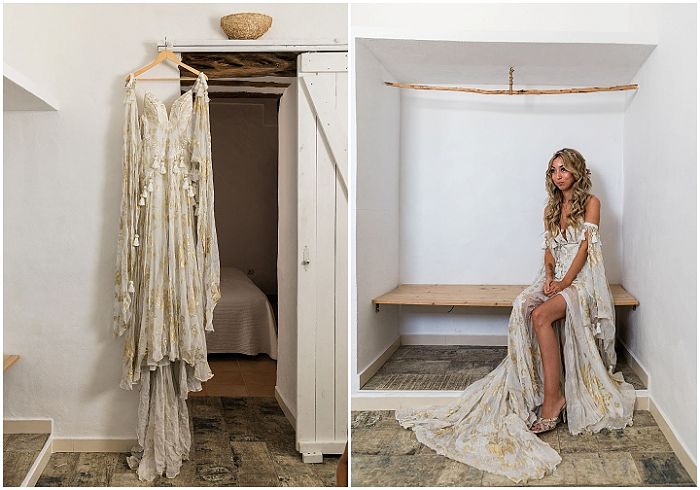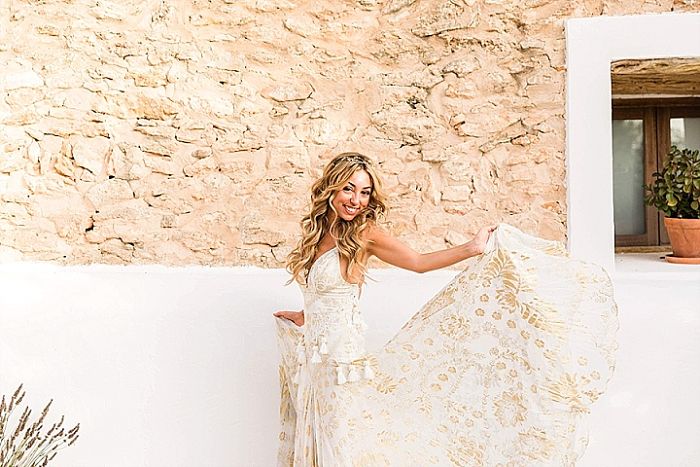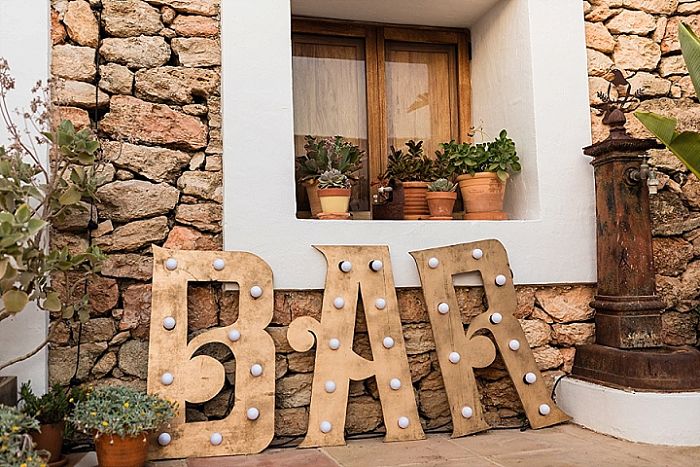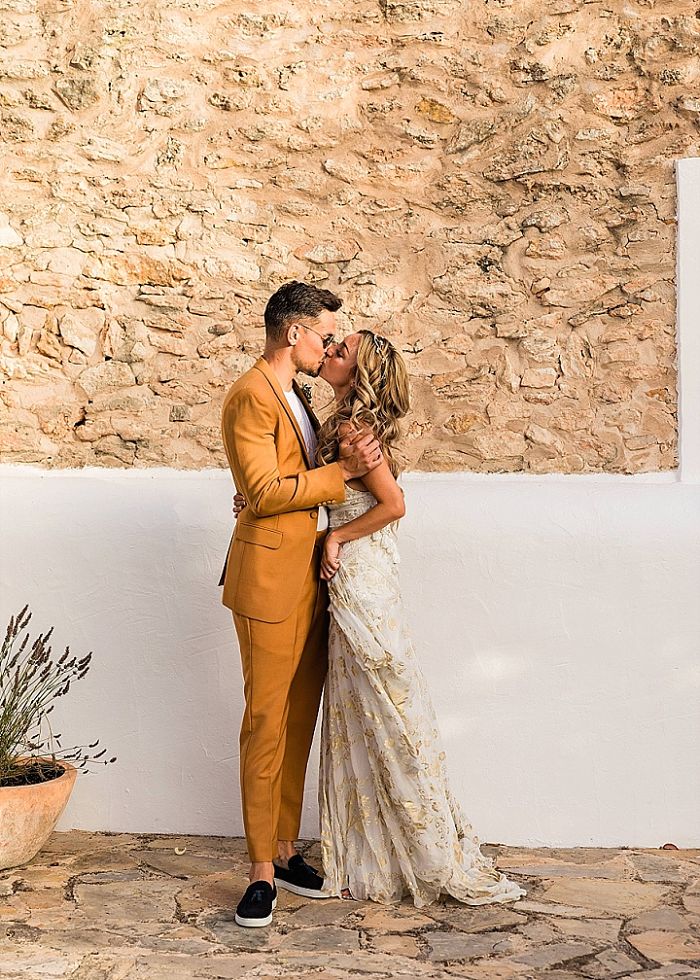 The colours included coral, light orange and light green. For the floral décor, there were mainly natural flowers which included pink begonias and rosemary.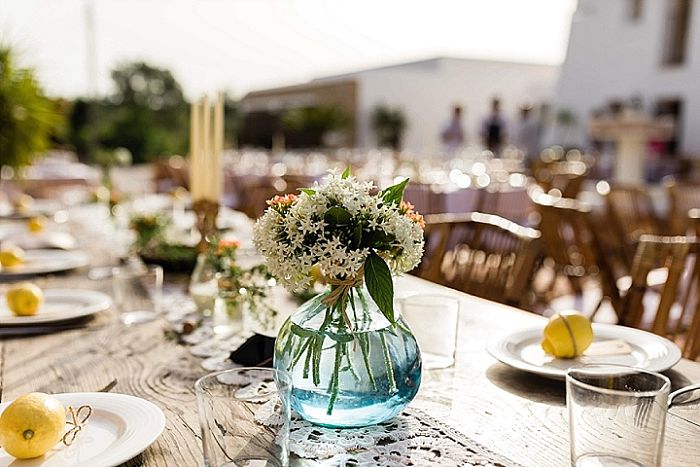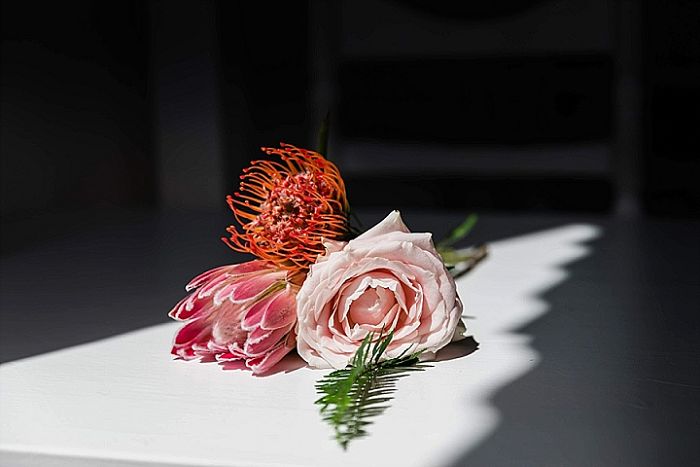 Wedding Flavours
For the wedding banquet they chose to do a traditionally Spanish tapas style menu by La Grande Bouffe. This included tasty seabass, sirloin steak, summer salads and a summer vegetable selection. Even the photos of the food are mouth-watering!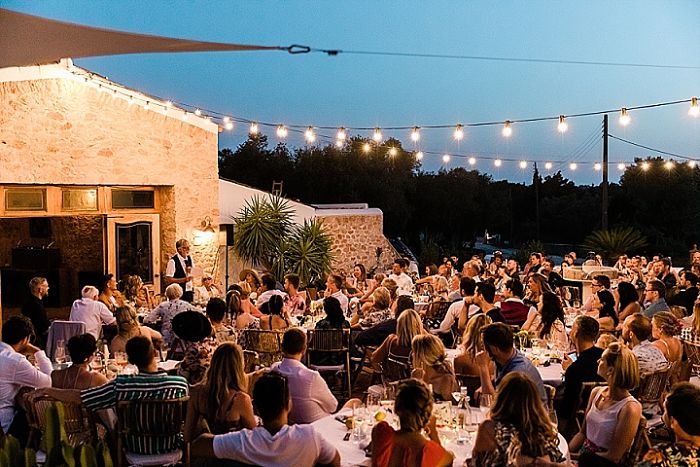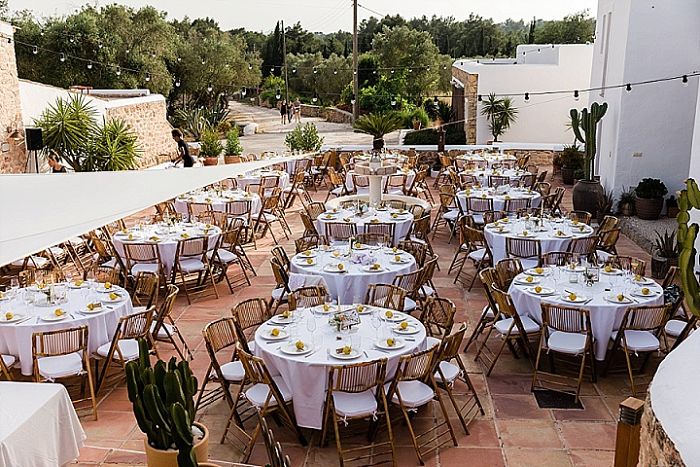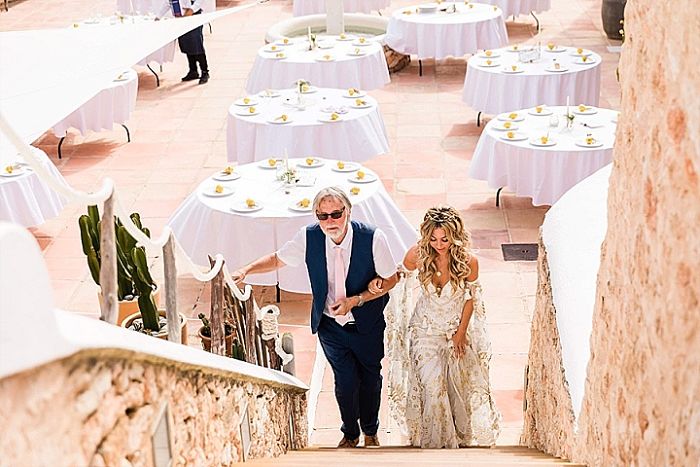 Wedding team:
Photographer: Eclection Photography // Venue: Las Cicadas //Catering: La Grande bouffe