Marija is naturally eccentric and outgoing, whereas her husband Ali is a calmer individual. Despite their diverse personas, they wanted to work together to organise a wedding day that fit around both of their characters. To do this, they designed a "boho-luxe" theme, which contrasted calm, natural vibes with more structural designs.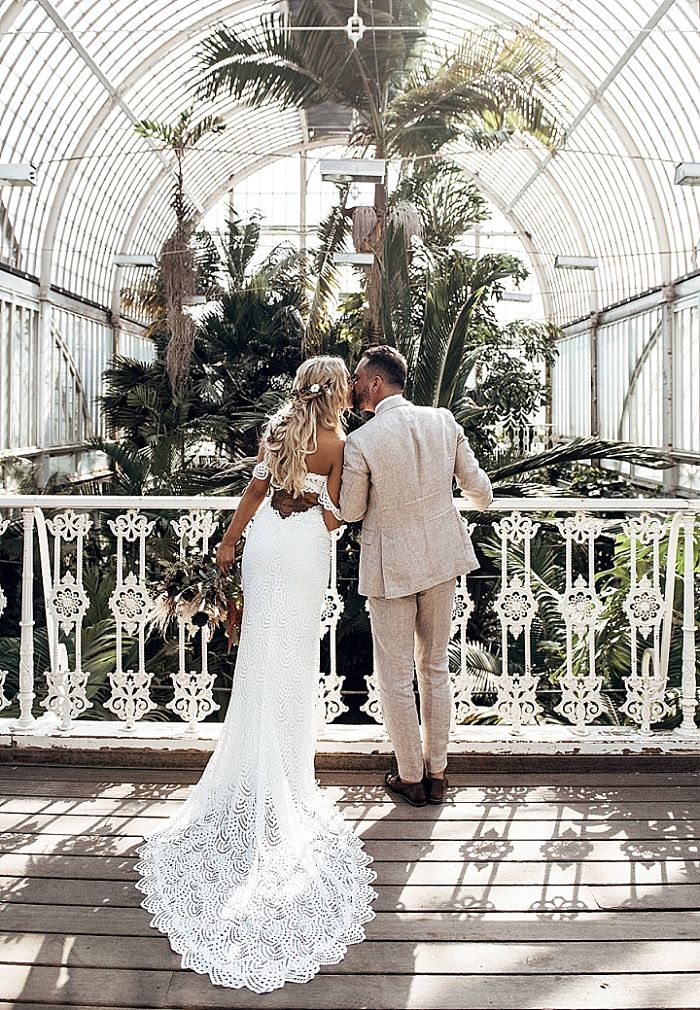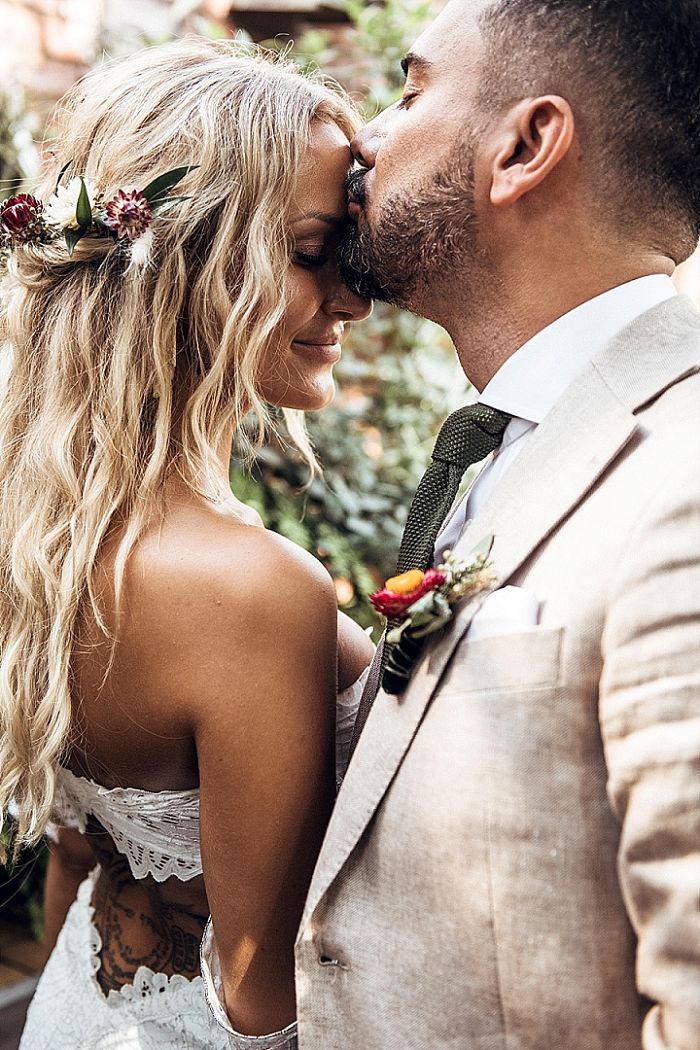 Karin Lundin captured this traditional Persian ceremony with floral décor and a room full of pampas grass and stationery by Emelie Ahlnér.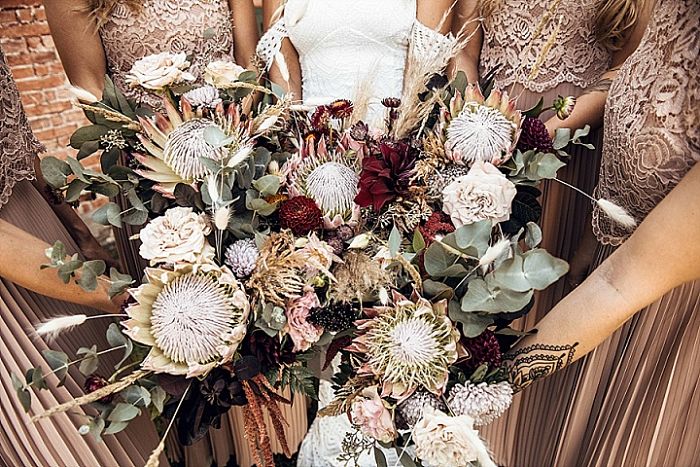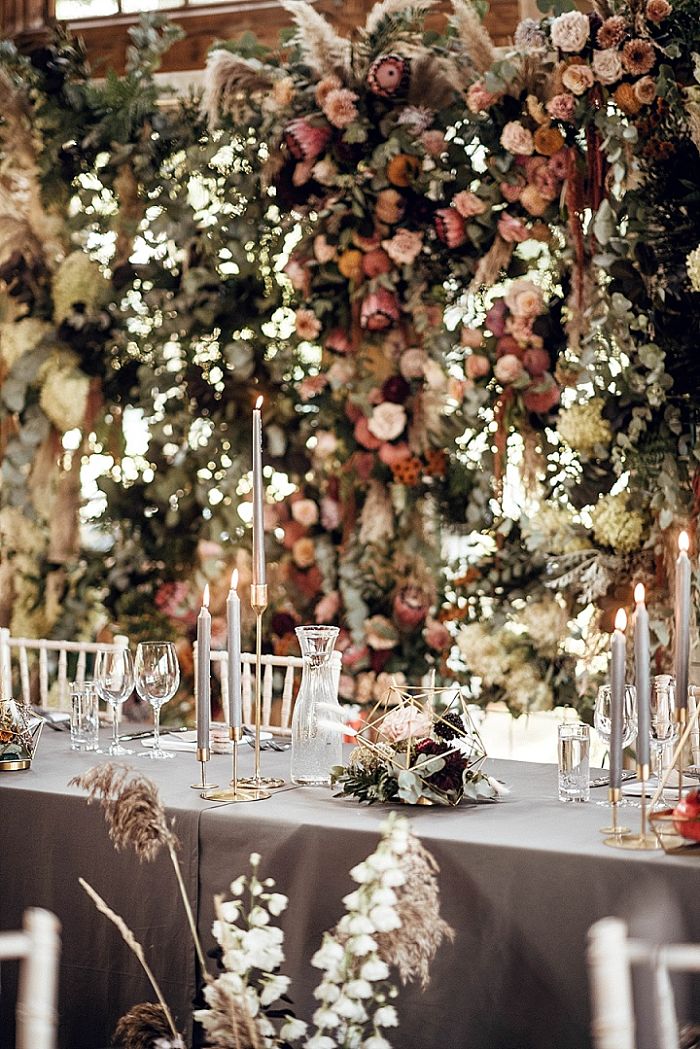 If you are interested in mixing lots of different styles and ideas for your wedding, then you are in luck! Marija and Ali suggest that the best way to combine different styles is to not be afraid of using your own personal ideas. Don't worry about clashing, there is always a way to match diverse styles!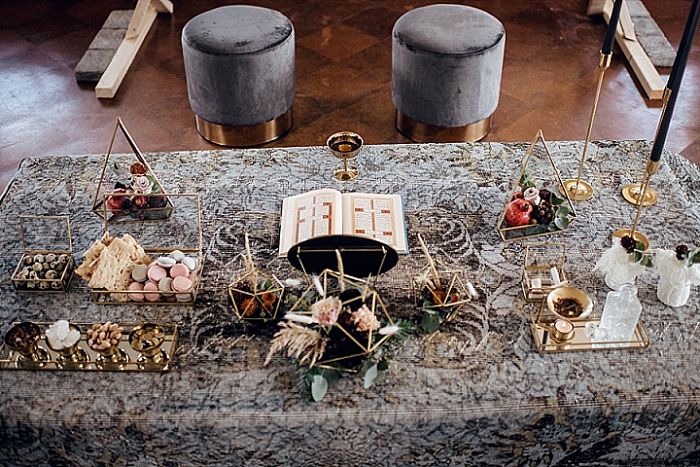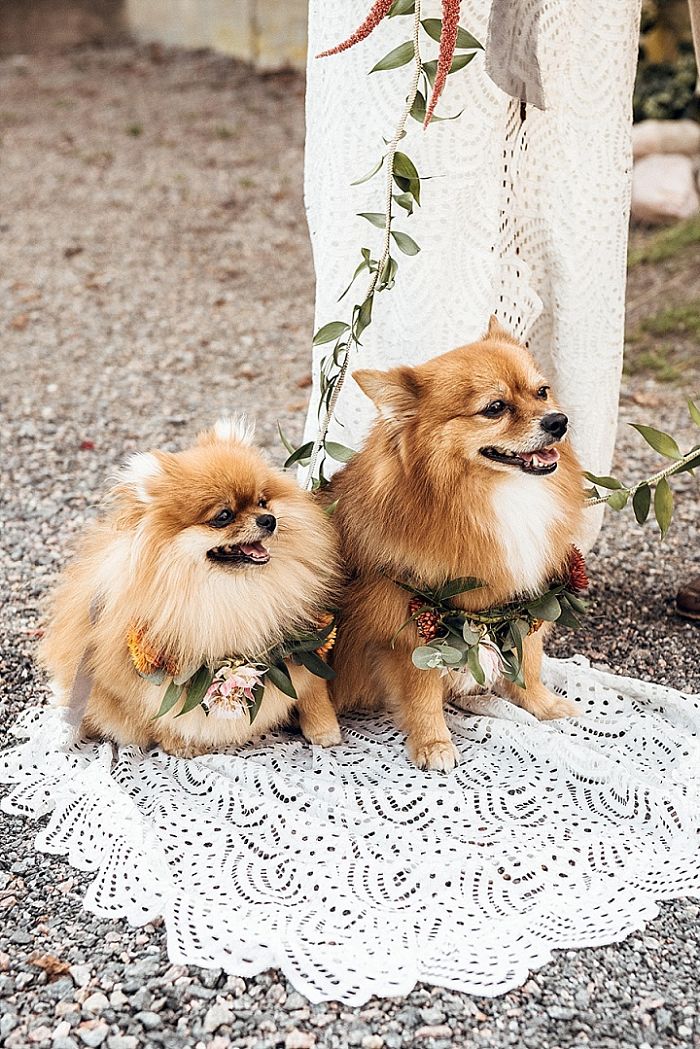 Venue: Villa Vänhem
In August 2019 this special event took place in Villa Vänhem, in Floda, a small Swedish town. Marija and Ali wished for a barn style location which could bring in lots of daylight; Villa Vänhem was perfect for this as it has a huge glass conservatory which is where they celebrated their wedding. It was the perfect size for their ninety guests, and it felt very open and spacious due to the tall ceilings.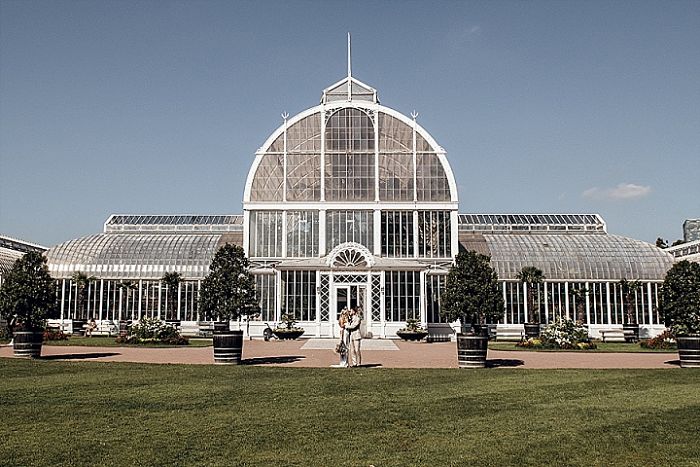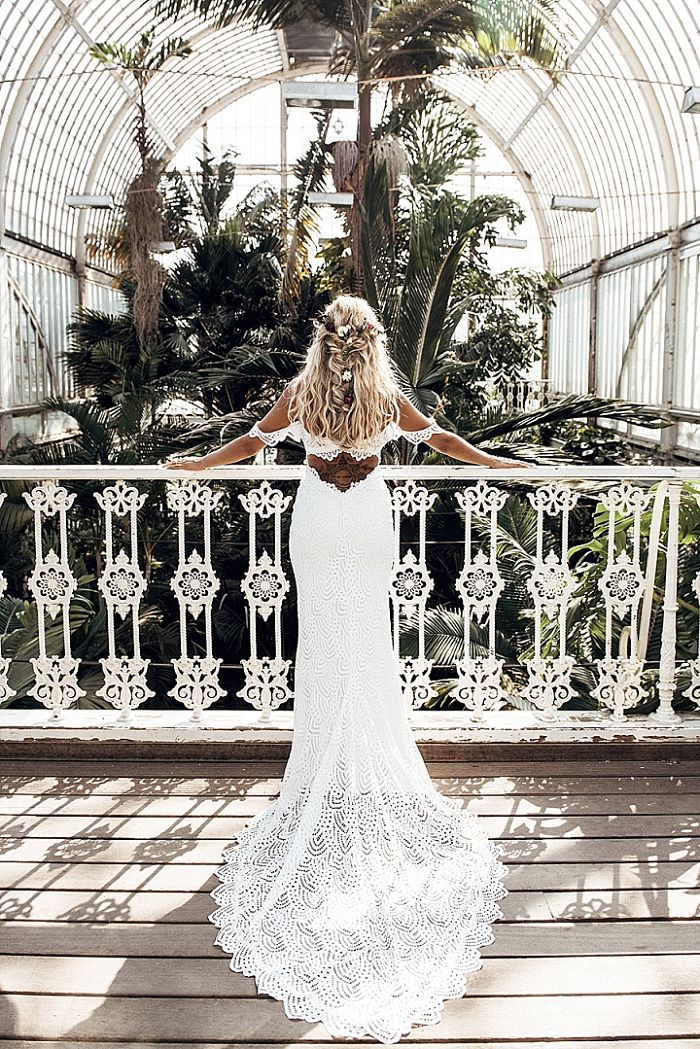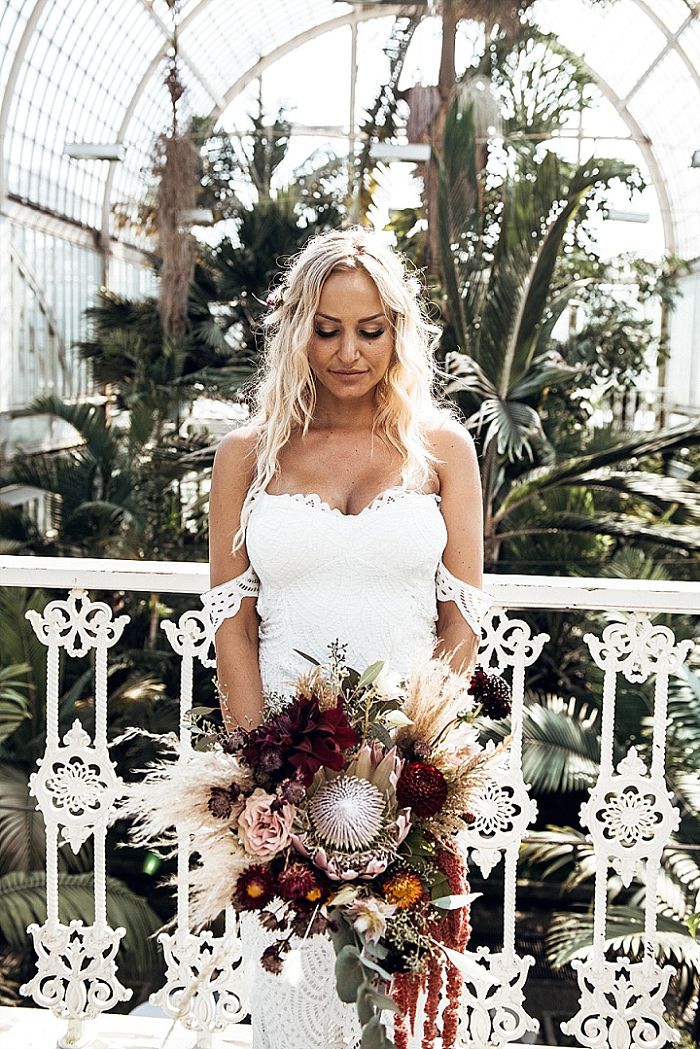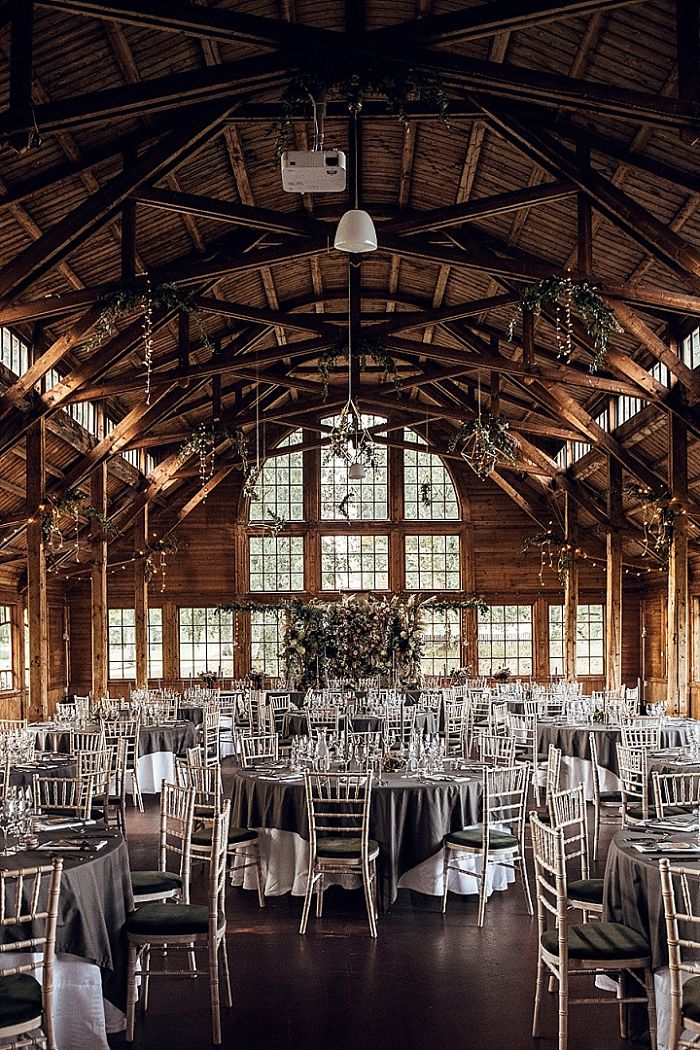 Love Story and Proposal on the Sydney Harbour Bridge
The couple had originally been friends for a few years, but suddenly it all changed when one day they realised how perfect they were for each other. Six years later, they visited Sydney, Australia and Marija had a huge surprise as she looked up and saw the phrase "Marry Me" surrounded by the Sydney Harbour Bridge and the Opera House. It was the most romantic thing she could have imagined, and of course she said yes whilst crying happy tears!
As soon as they were engaged to each other, they began saving every penny they had and planned their wedding for the next one and a half years.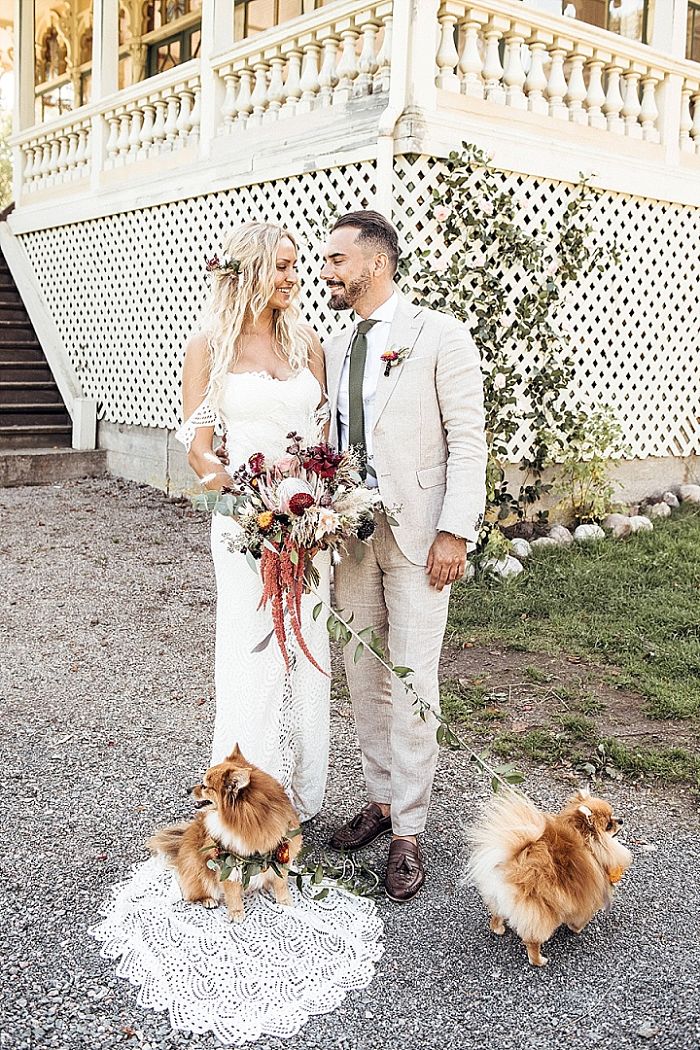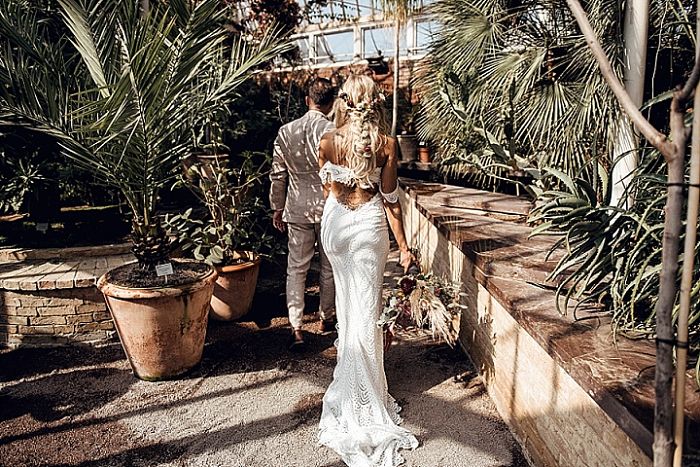 Wedding Attire
Marija sported a Grace Loves Lace wedding gown and a luxurious pair of Steve Madden heels. For her accessories, she chose a simple look by wearing gold jewellery. Her gorgeous bridesmaids wore stunning gowns from Nelly, a Swedish clothing brand.
The groom opted for a light brown Oscar Jacobson suit made of linen fabric which complemented his forest green tie.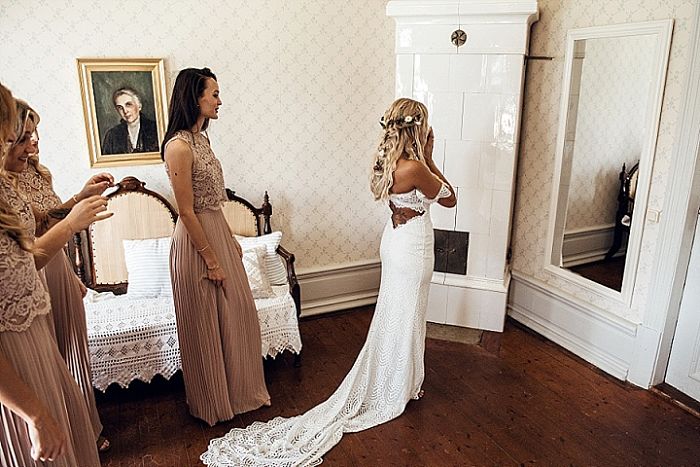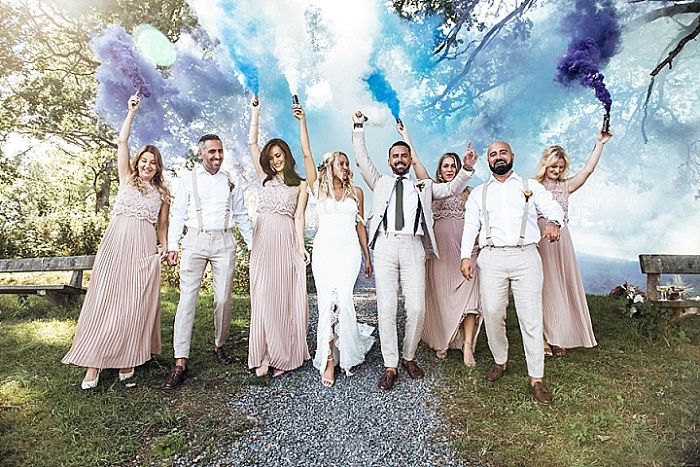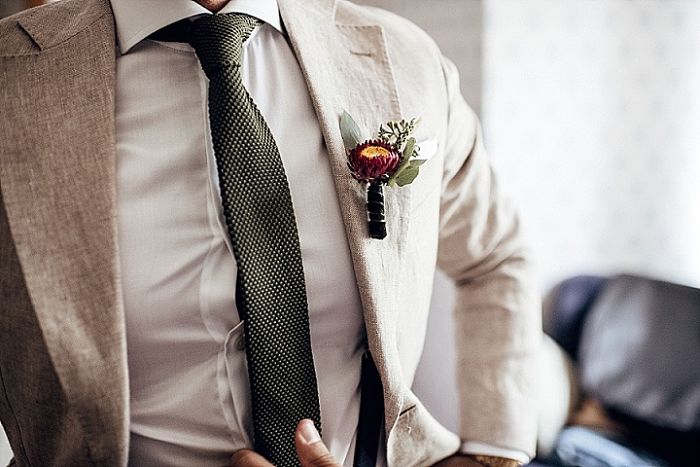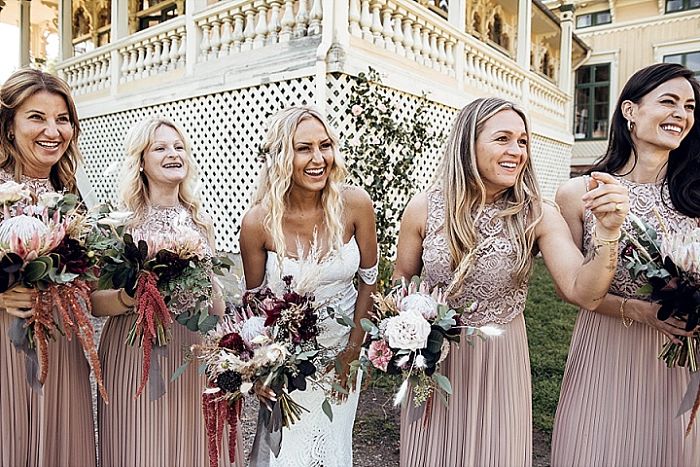 Wedding Theme
The colour scheme involved tones of grey, light pink and gold which contrasted with darker pops of colour. Emelie Ahlnér not only supplied the stationery, but also the natural flowers which surrounded the villa.
The whole place was decorated phenomenally, with gold chandeliers and traditional Persian décor.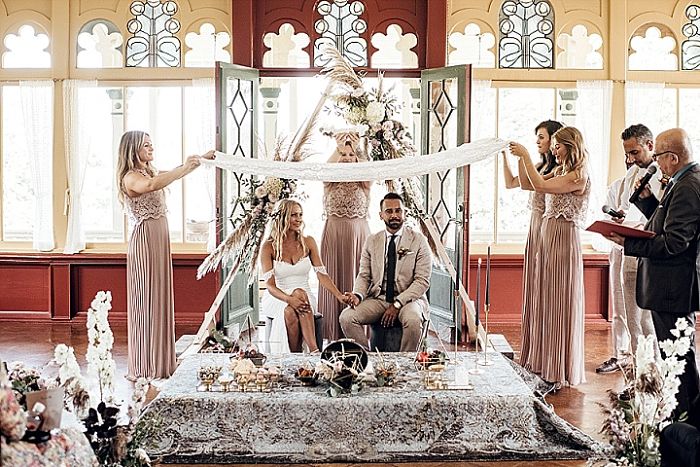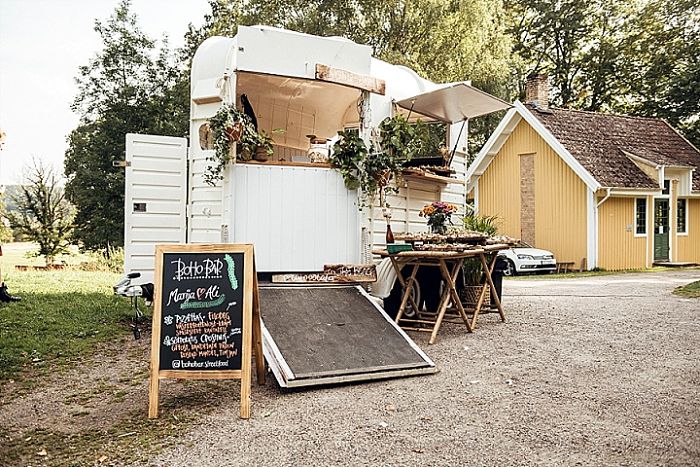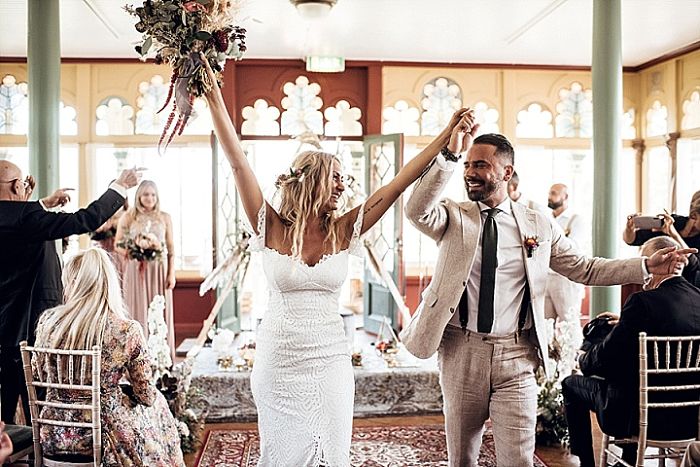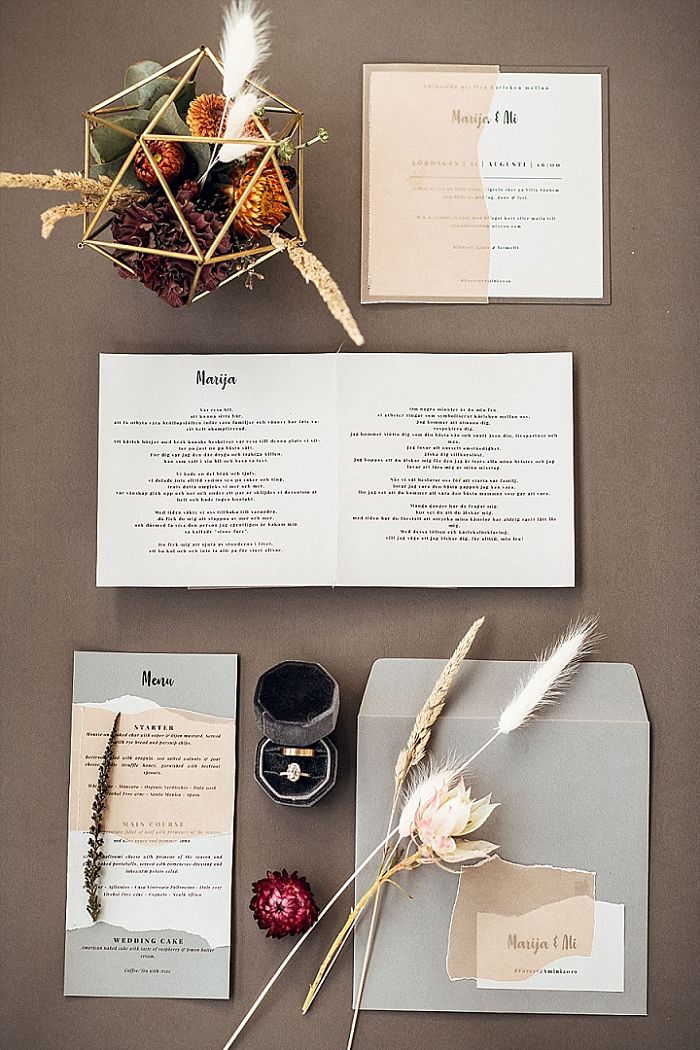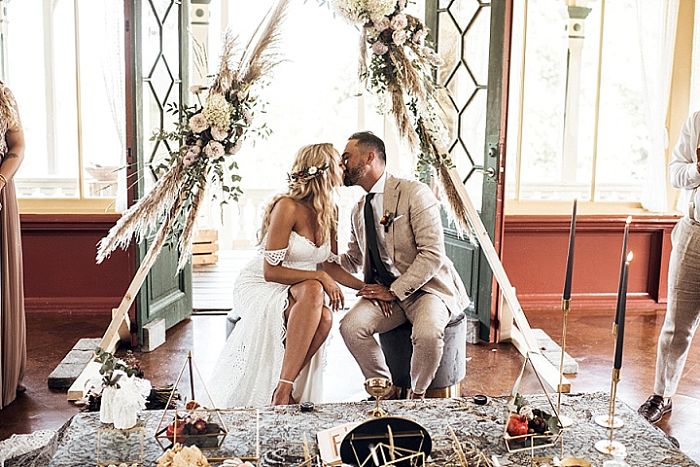 Wedding Flavours
When the guests took their seats for the wedding banquet, they found themselves faced with a delicious menu of Mousse, capers, and beef fillet coated with a sauce made using a red wine emulsion.
Shortly after, Marija and Ali got up and gracefully cut their wedding cake together. It was decorated using a naked icing technique with lemon icing and floral details.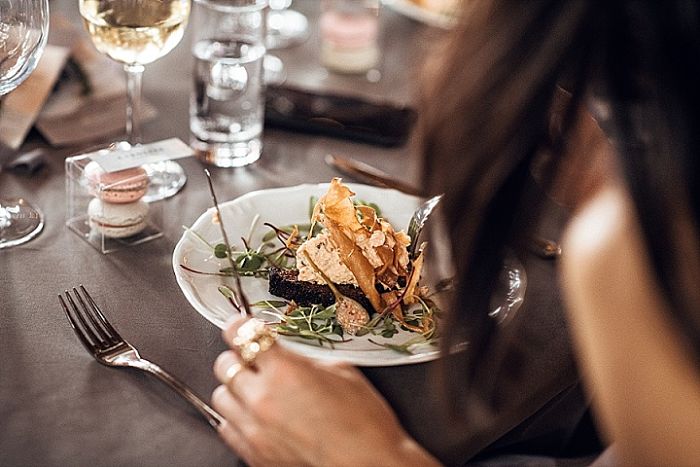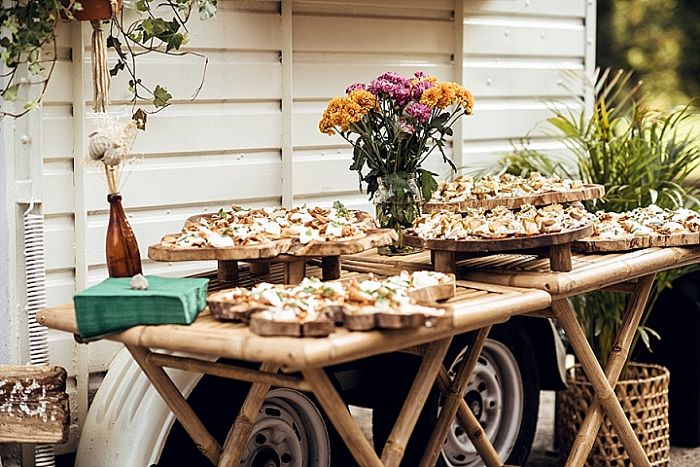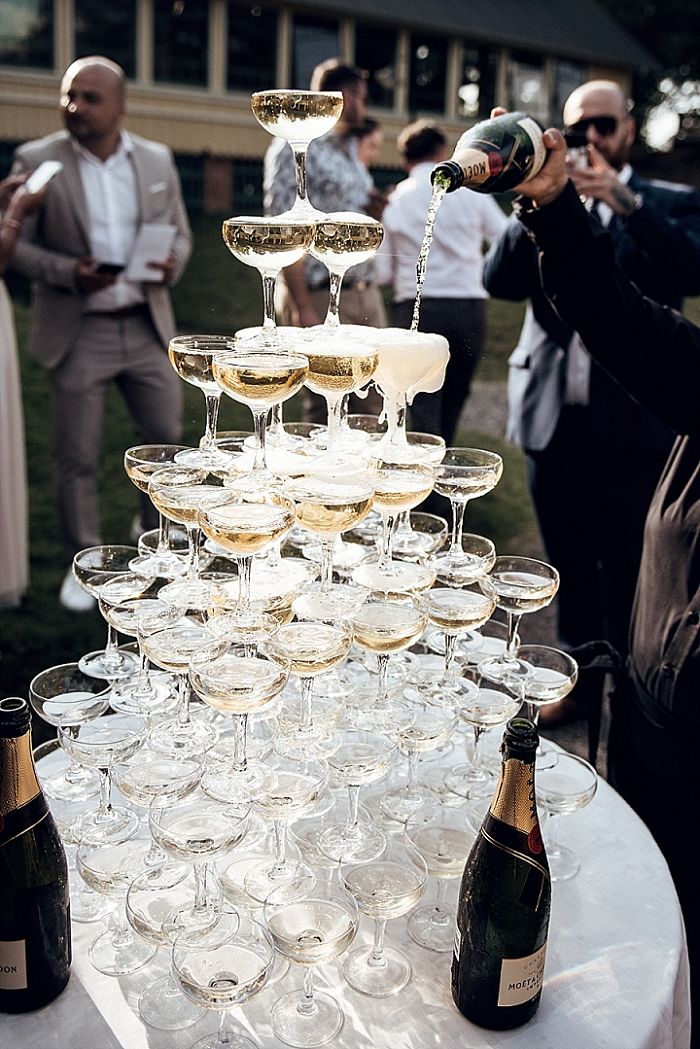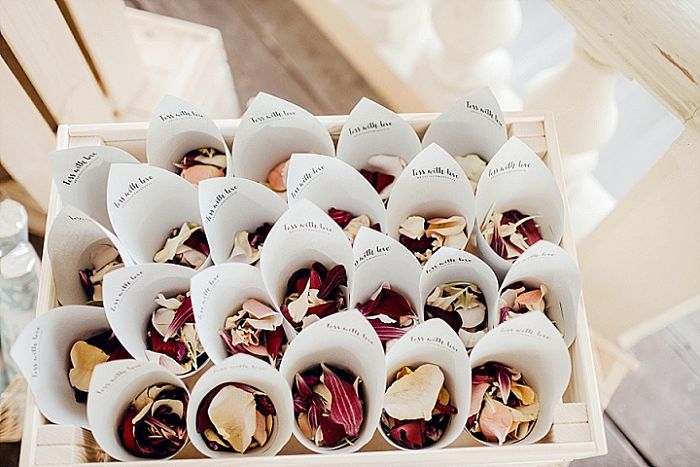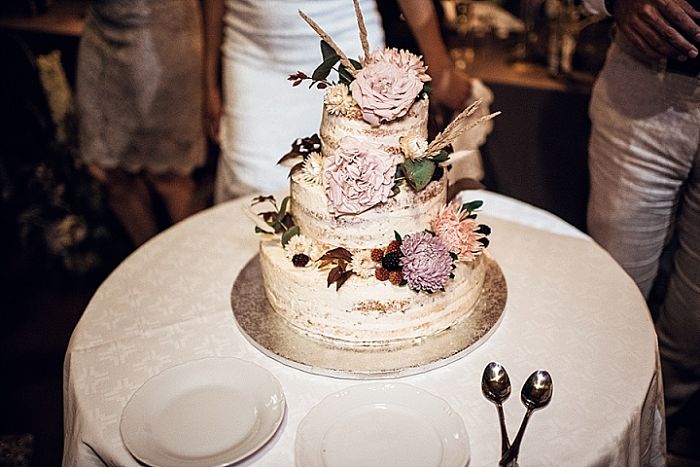 After the Banquet
Once everyone had finished enjoying the divine wedding food, a band from Serbia brought everyone to the dance floor and was followed by a DJ.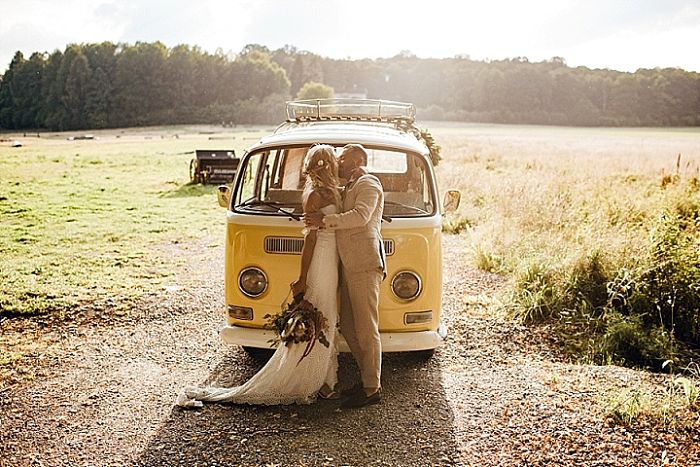 For Marija and Ali, their wedding highlights included the quick moments where they had the chance to stop what they were doing and just take a look around at the incredible event they had created surrounded by all of their closest friends and family. It allowed them to take in the moment and store the memories so that they will be remembered forever and ever!
Wedding Credits:
Photographer: Karin Lundin // Videographer: Josue Films // Wedding dress: Grace Loves Laces // Suit: Oscar Jacobson // Wedding Coordinator: Frida Dahlberg // Venue: Villa Vänhem, Nääs Slott, Sweden // Florist and Stationery: Emelie Ahlnér designer from Något Gammalt, Något Nytt // Hair Stylist: Laura Aziz, Tempel Lounge// Makeup: Lydia Sandrén, Make Up Store // Catering: Nääs Slott