Are you worried about COVID getting in the way of your wedding? Don't you worry, because we've got you covered with inspiration from this beautiful Swiss wedding that didn't let the restrictions get it their way!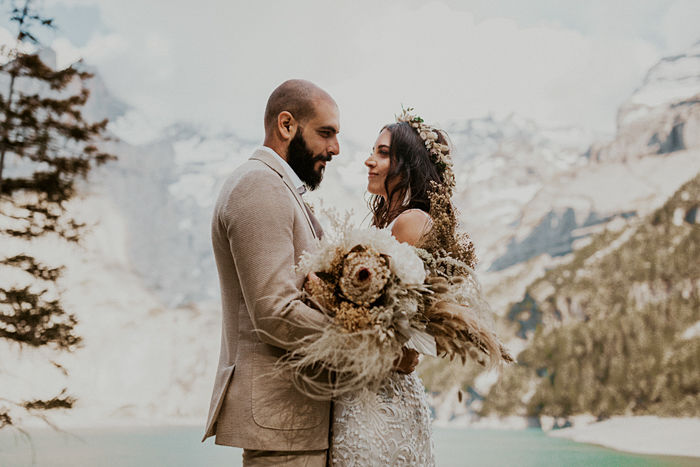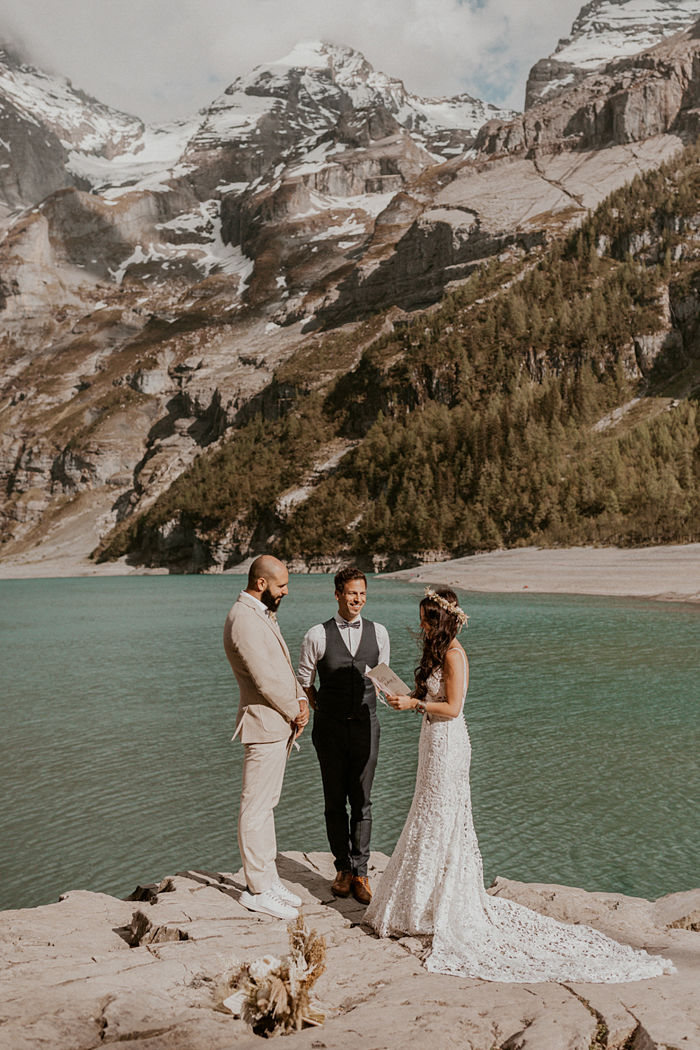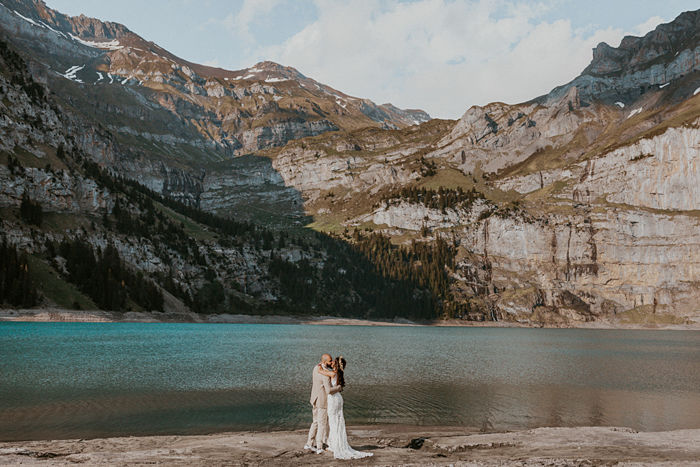 Marine and Antonio originally hoped for a typical wedding with a lot of guests, but due to the pandemic they swapped this for a sophisticated elopement with an incredible backdrop of the Swiss mountains.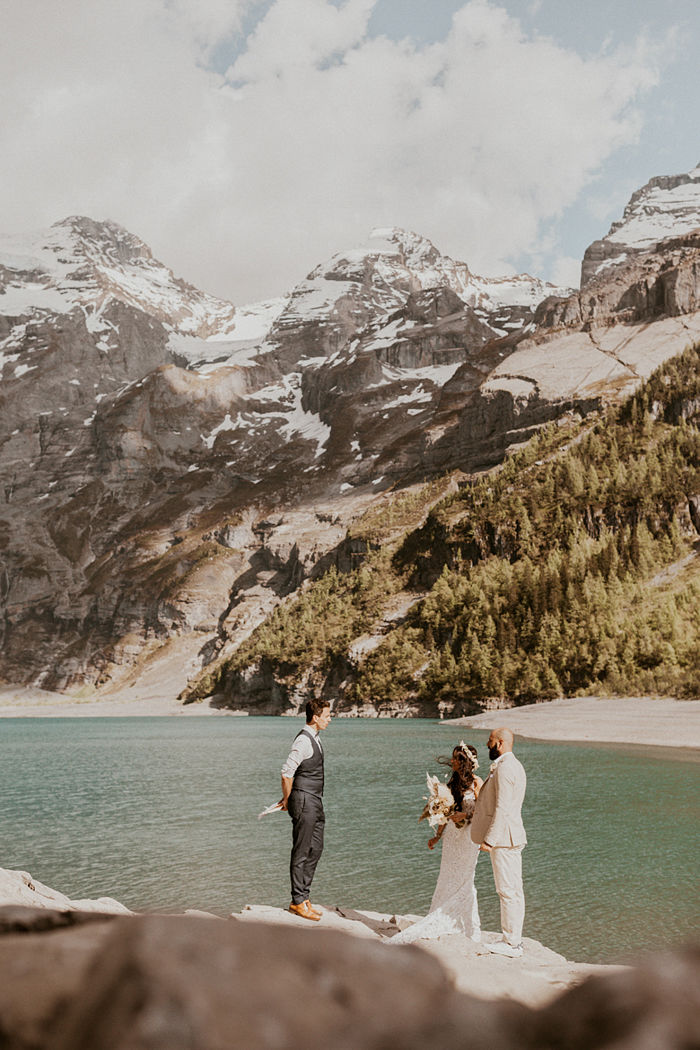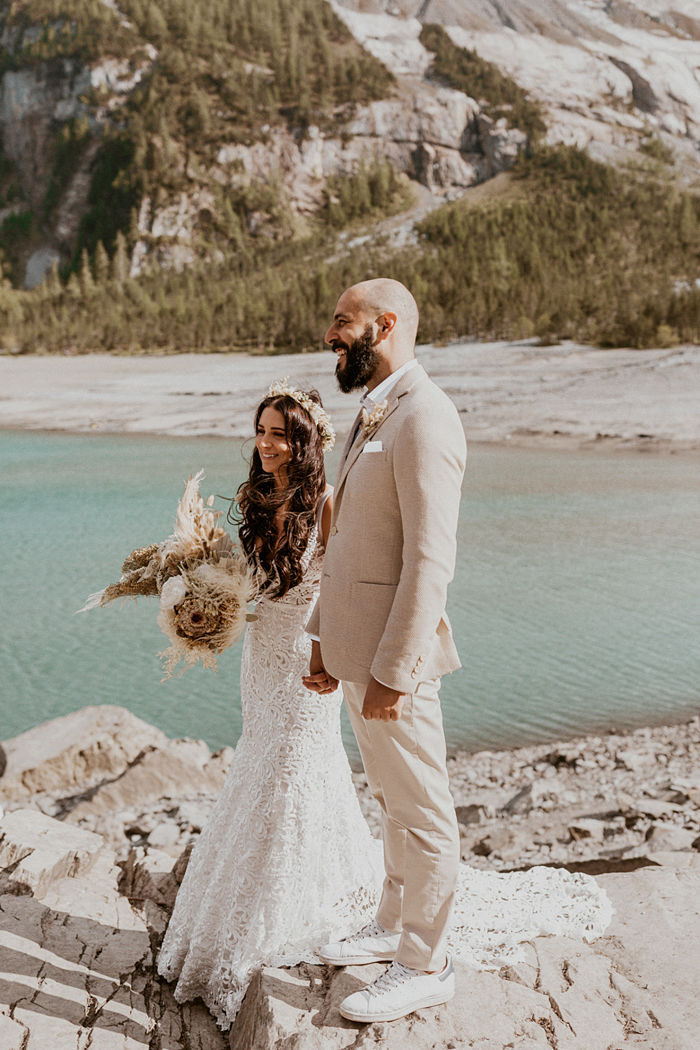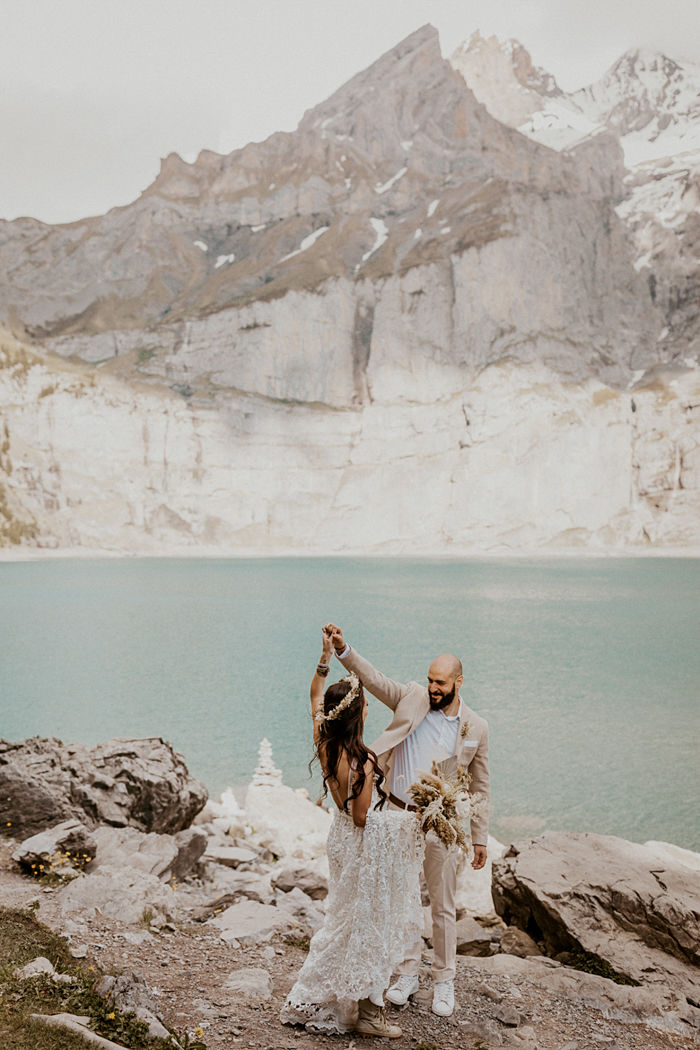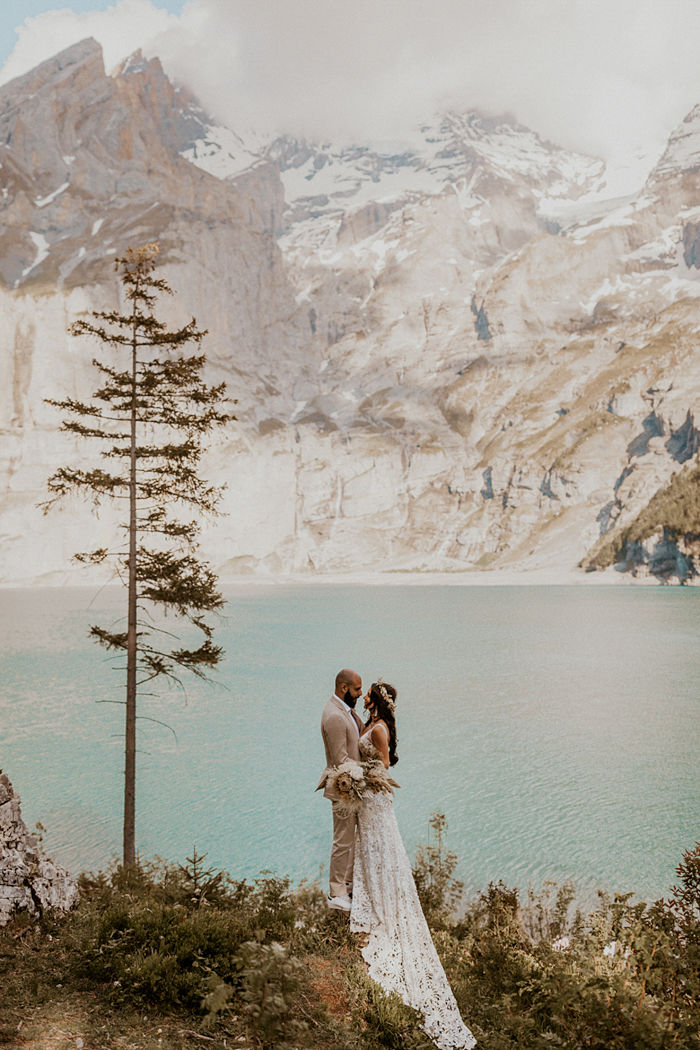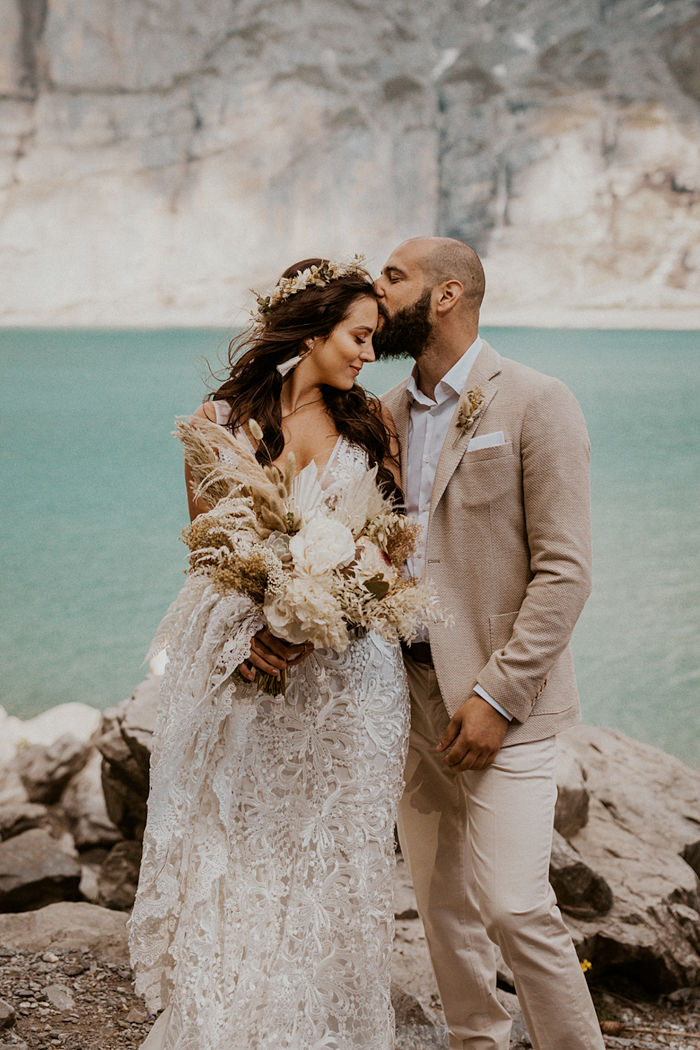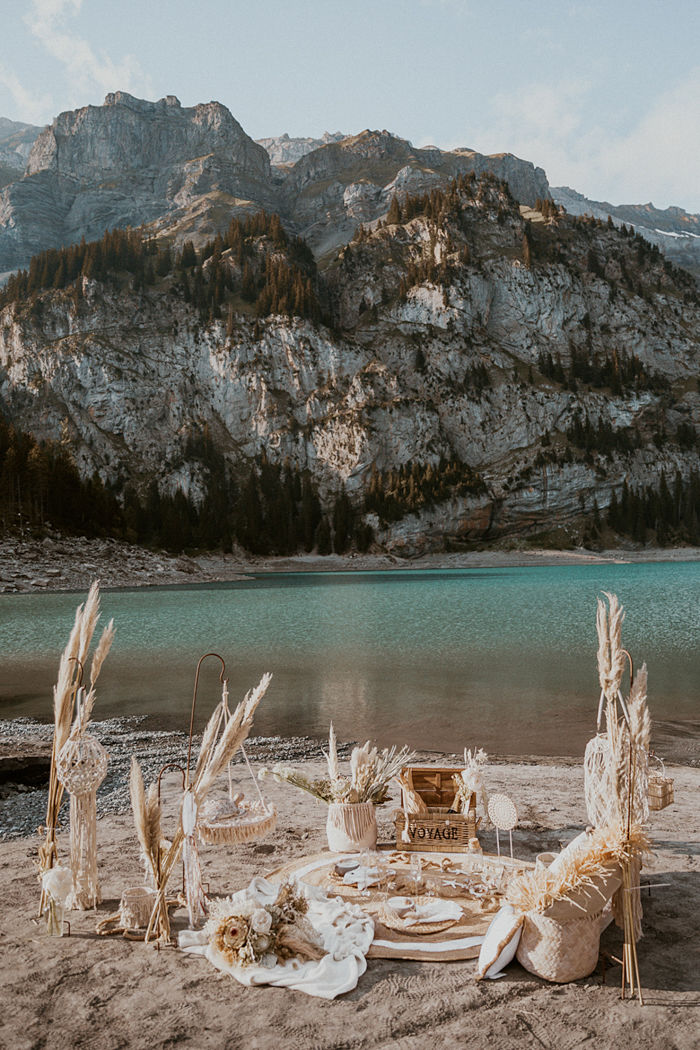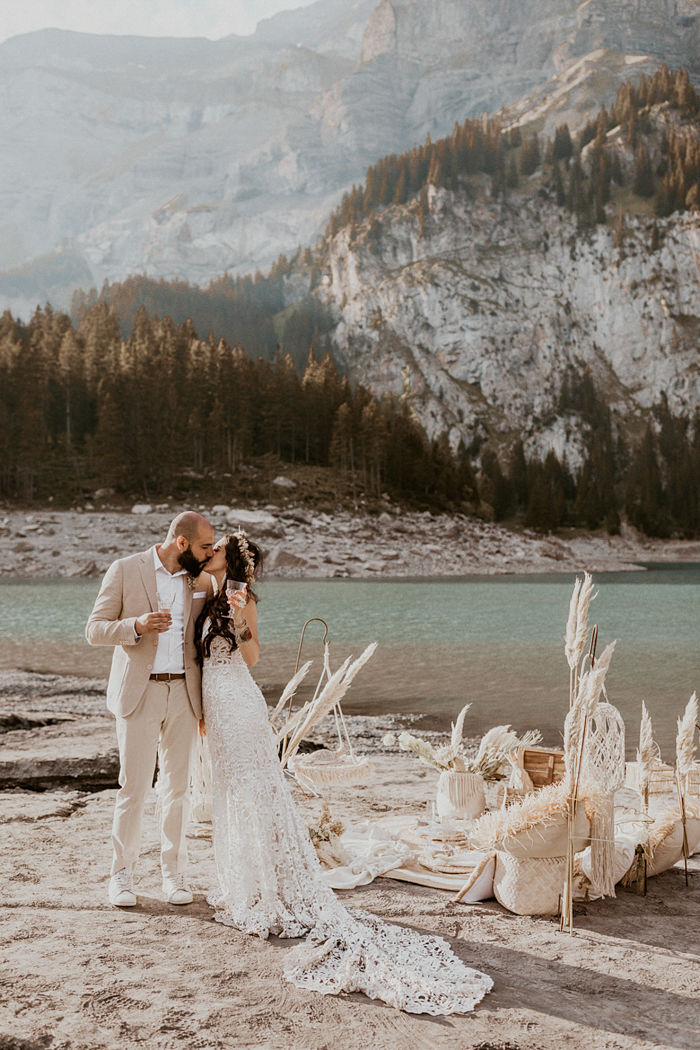 Advice to Future Couples
The couple advise future couples to never lose hope and remember that there is always a solution! And once you get planning, make sure to find a wedding supplier who you really get along well with; they will be with you every step of the way and you want to make sure you work with someone who has your best interests at heart.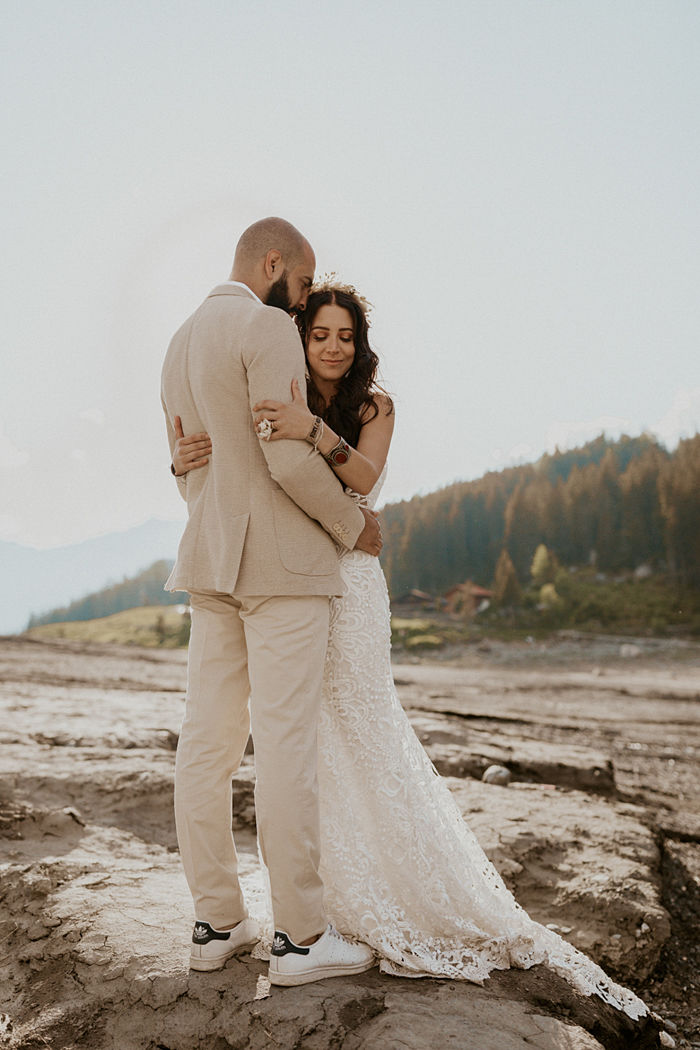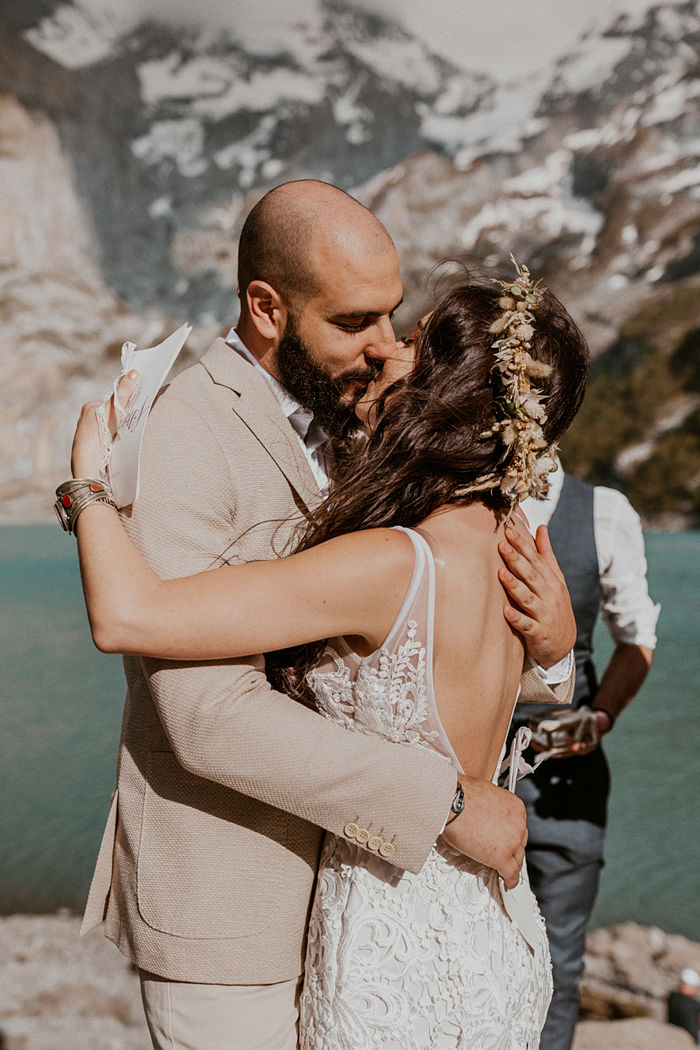 A Simplistic Wedding Theme
Marine and Antonio opted for a natural colour palette which looked so elegant against the incredible mountainous backdrop at a lake in Oeschinensee. They received help from All You Need About who provided intricate details to their ceremony, and Rieder Fleurs who provided an incredible array of floral decorations.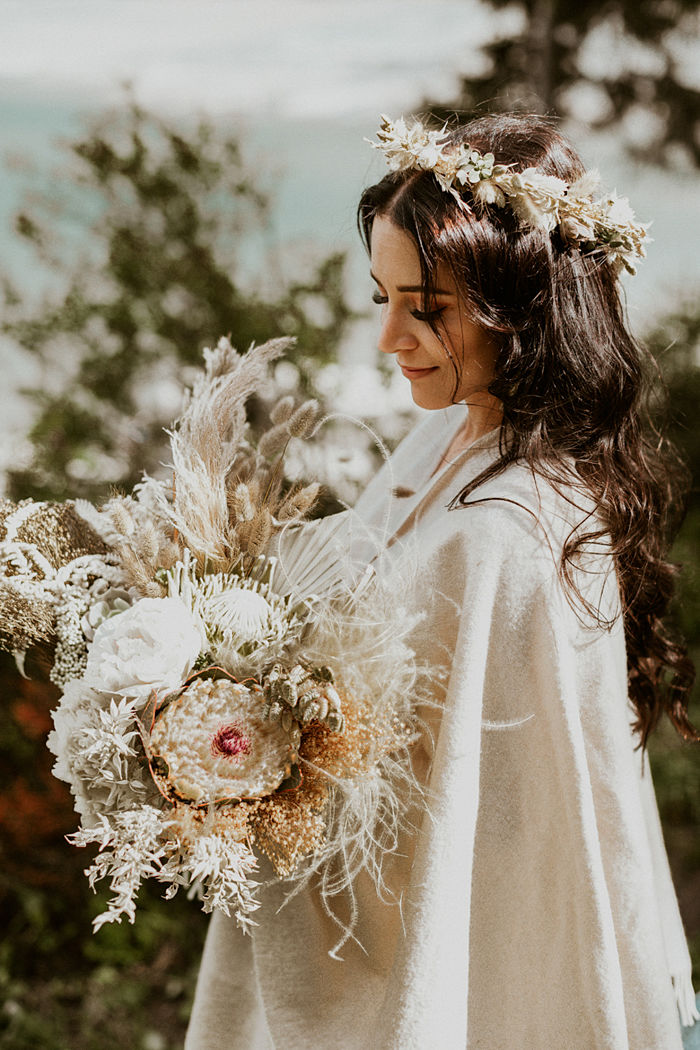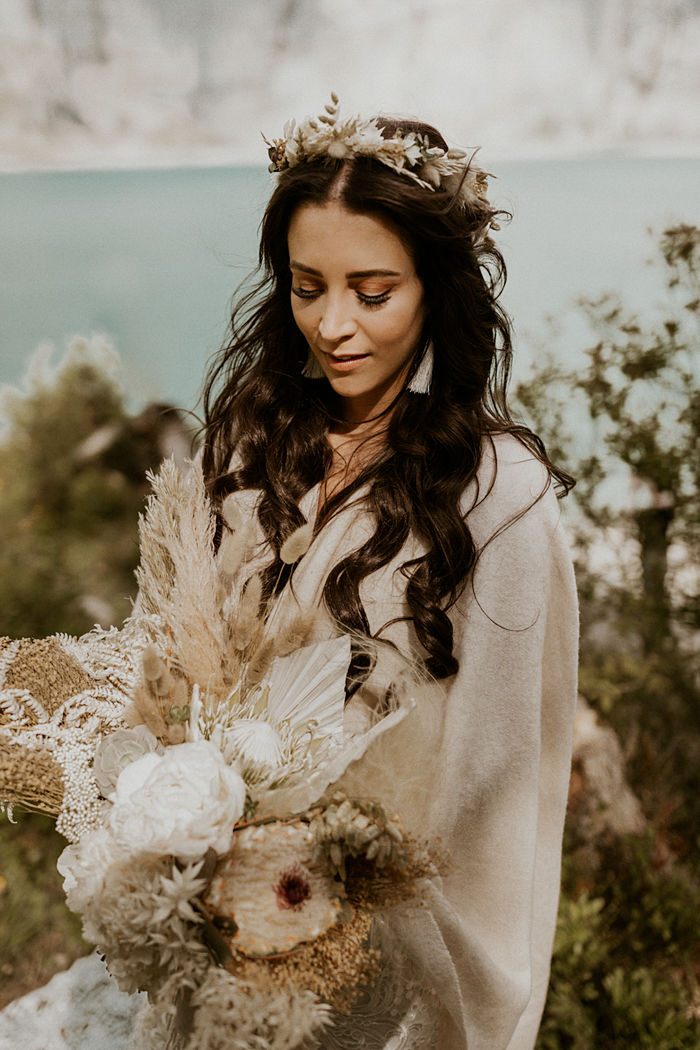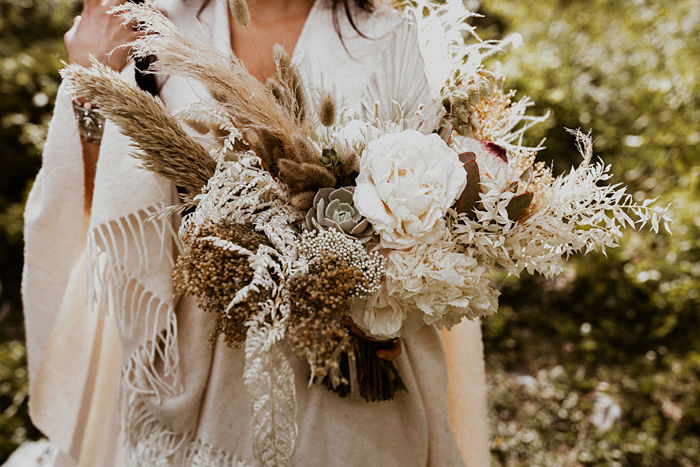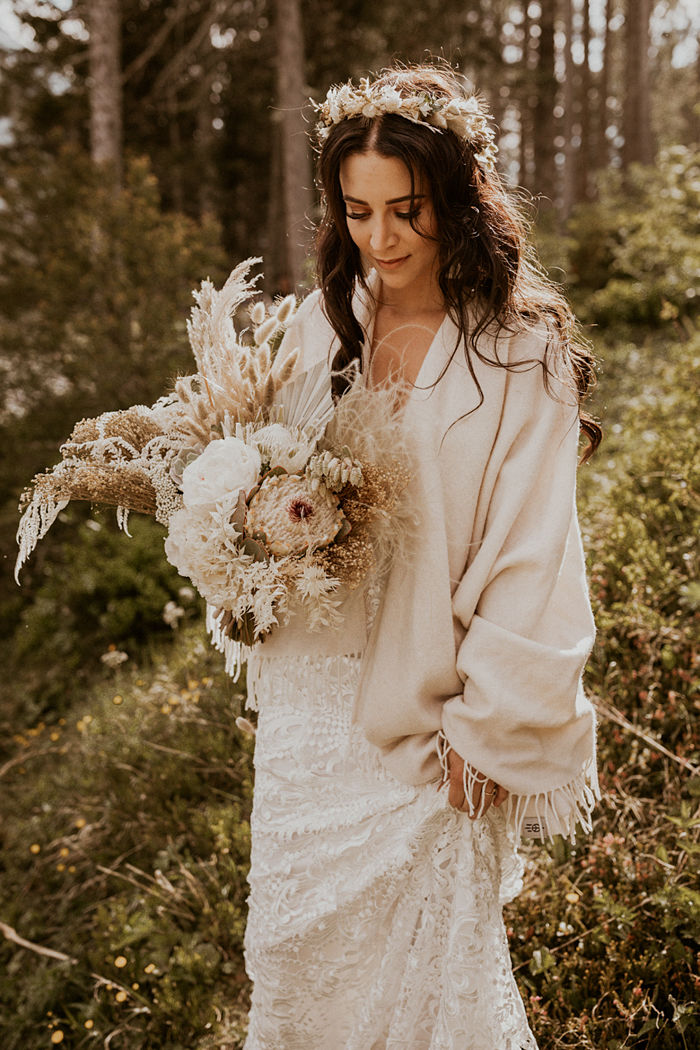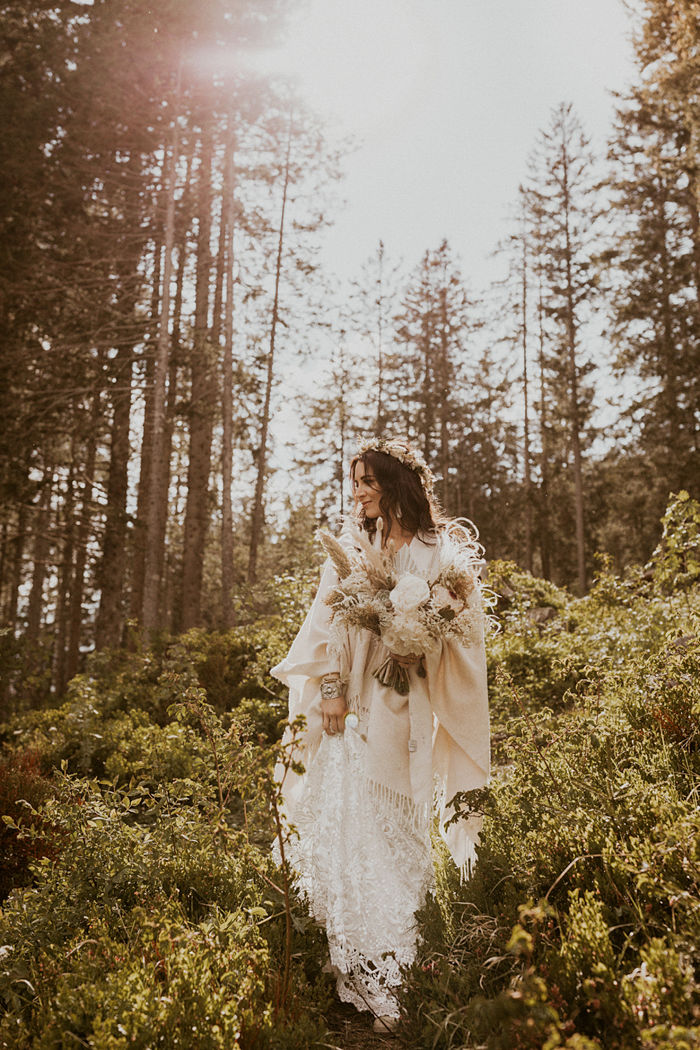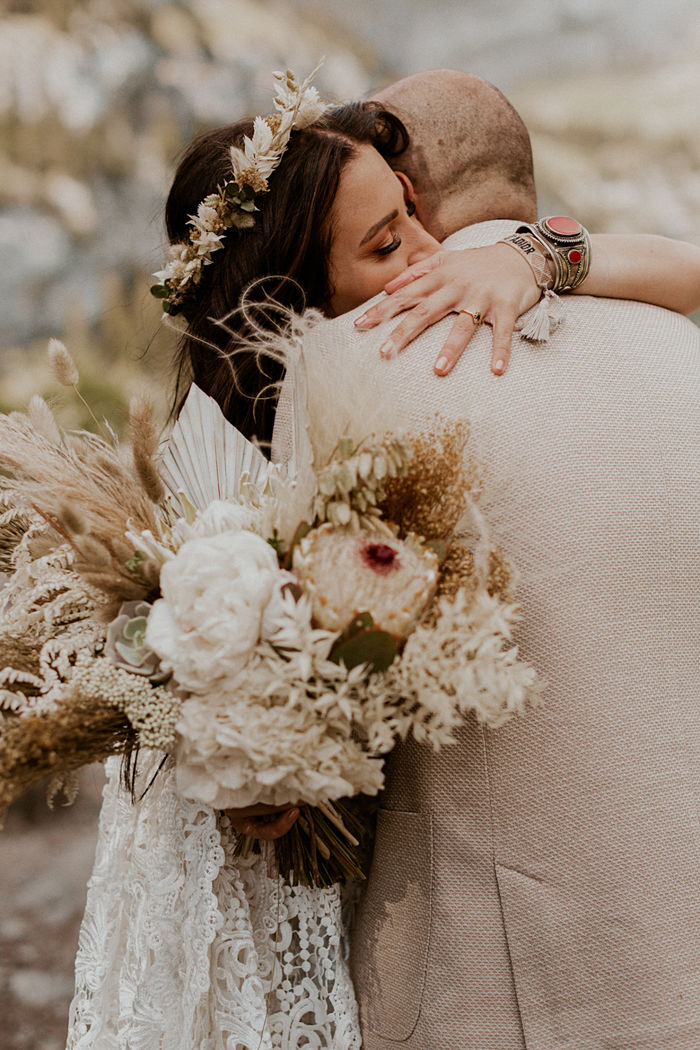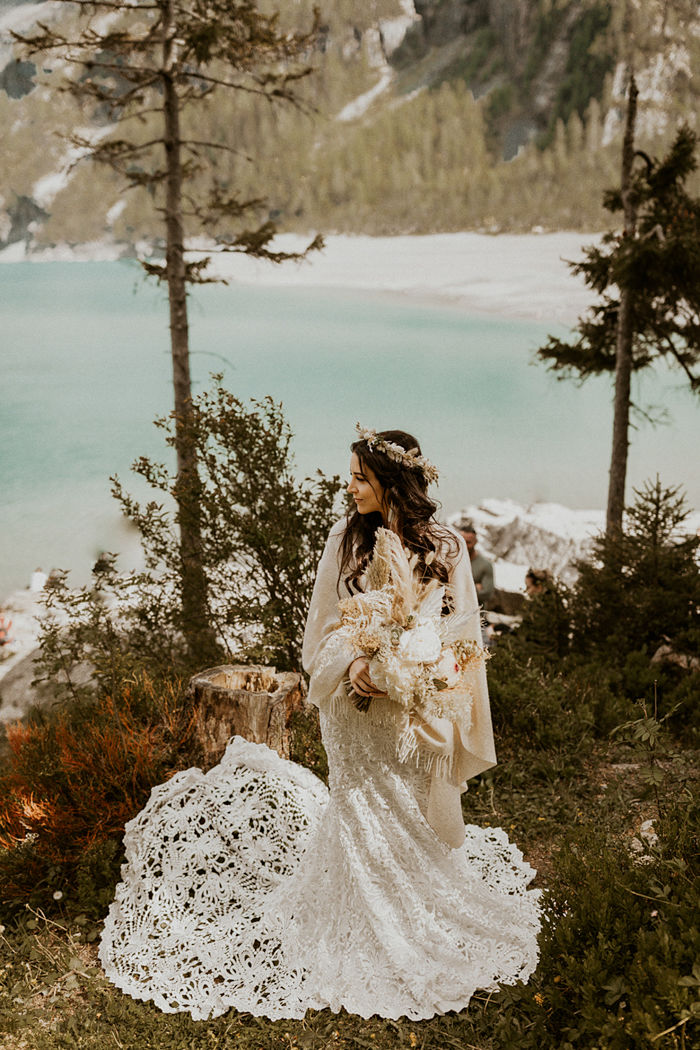 To make sure their loved ones were still present at their wedding, they received an unexpected reading of a heart-warming note from their closest friends which was read out loud by their wedding officiant. So adorable!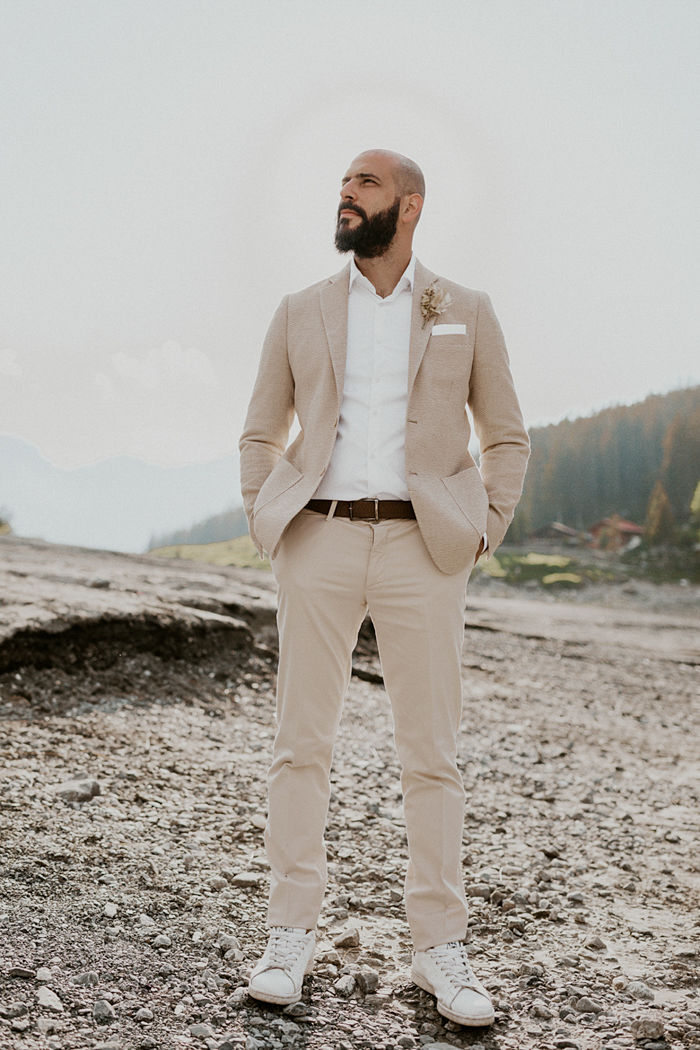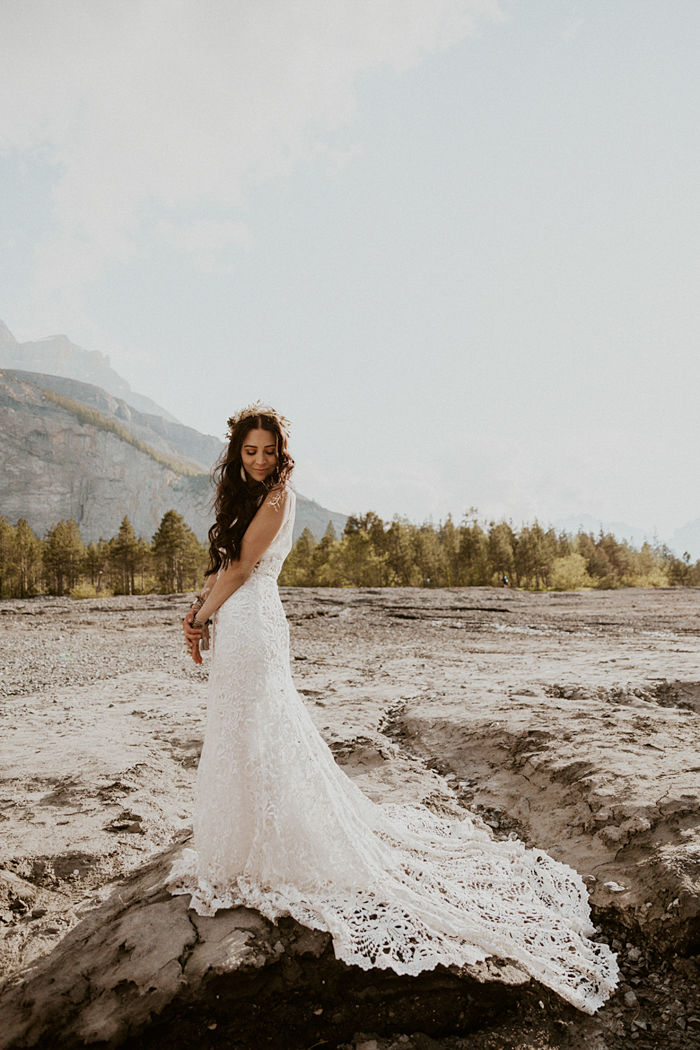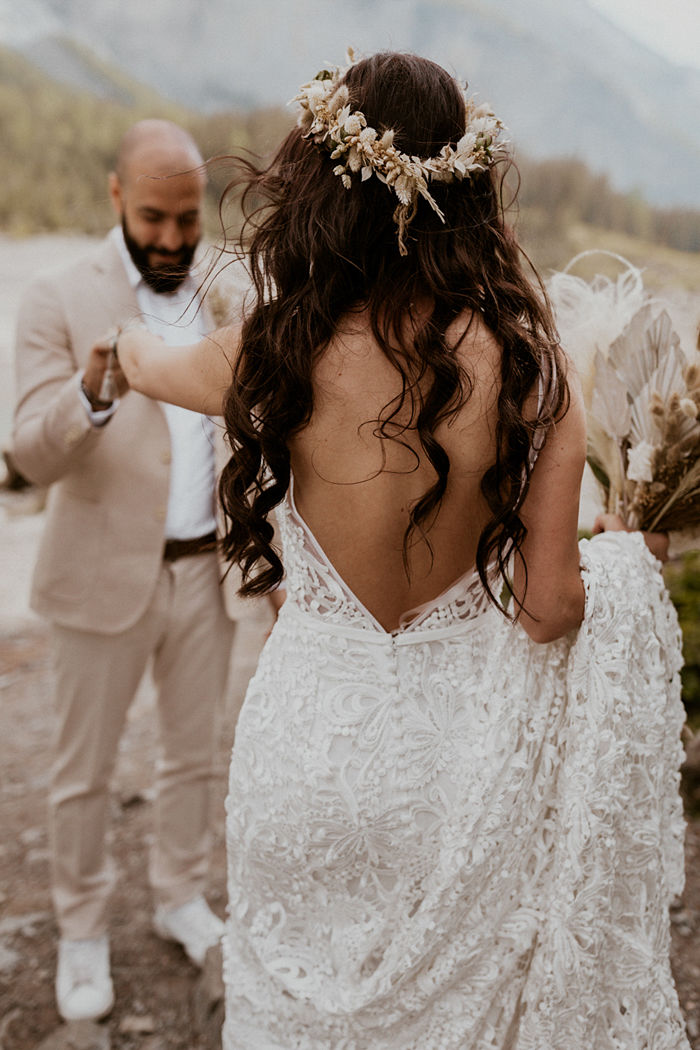 Once the ceremony had finished Marine changed into a frock by Made With Love Bridal and they both threw their floral bouquet into the lake!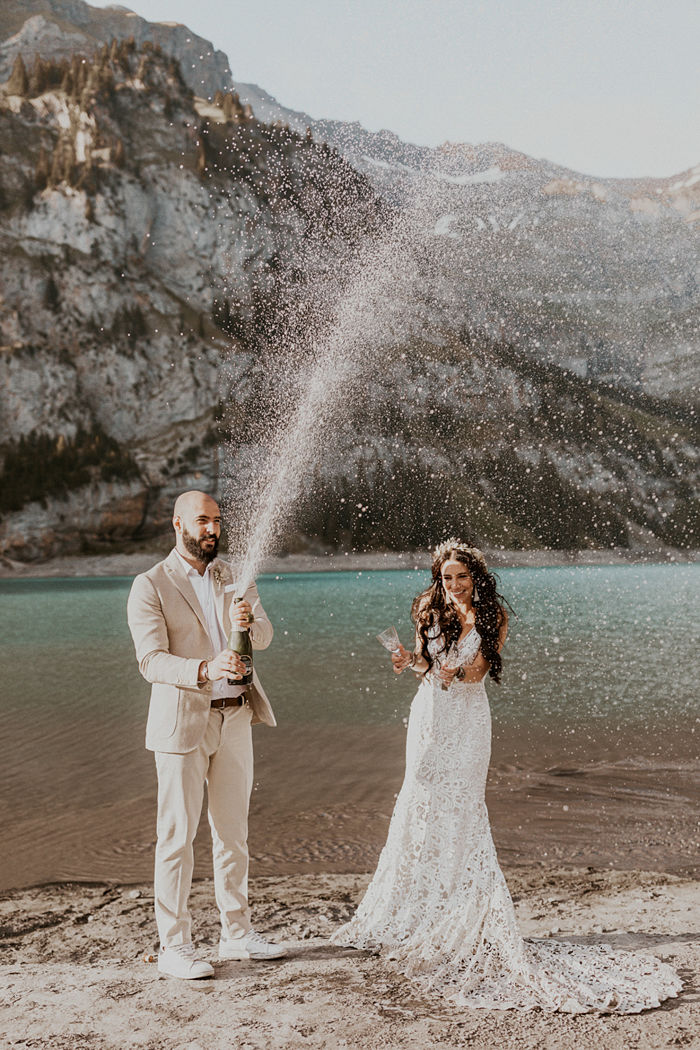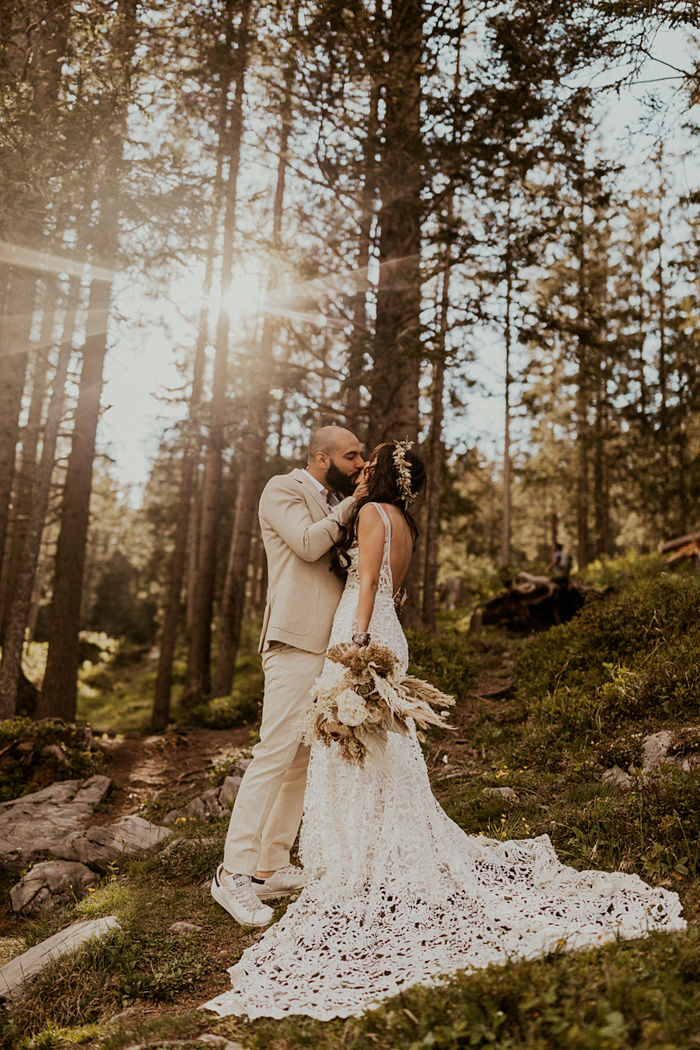 Cécilia Hofer Photography photographed this stunning album of wedding photos which will always show the couple what a marvellous, unforgettable ceremony they had.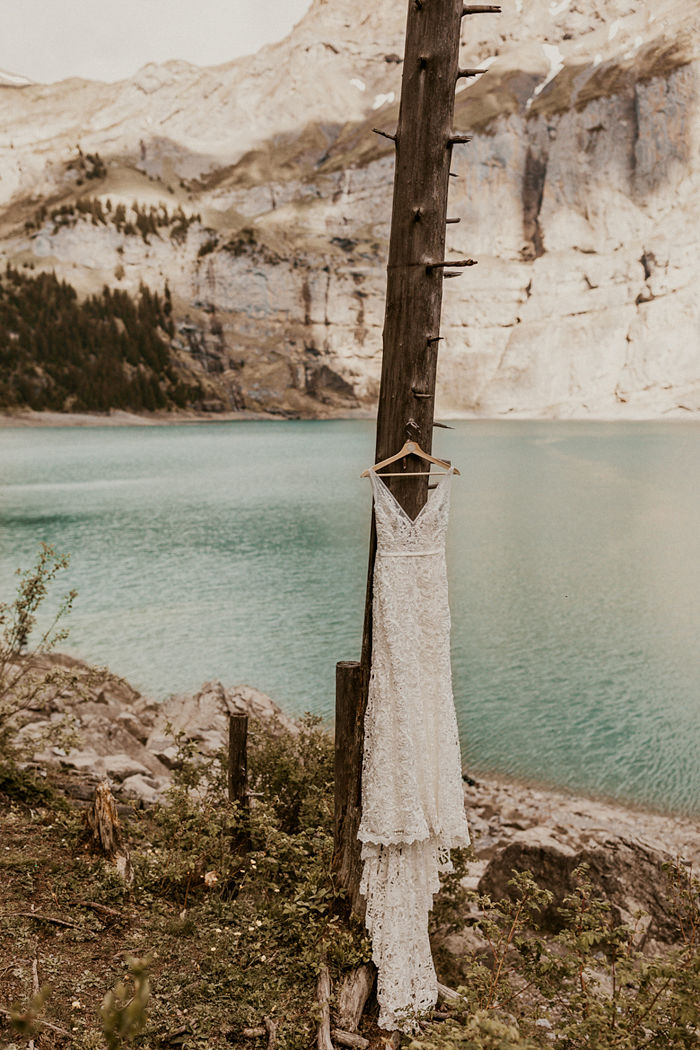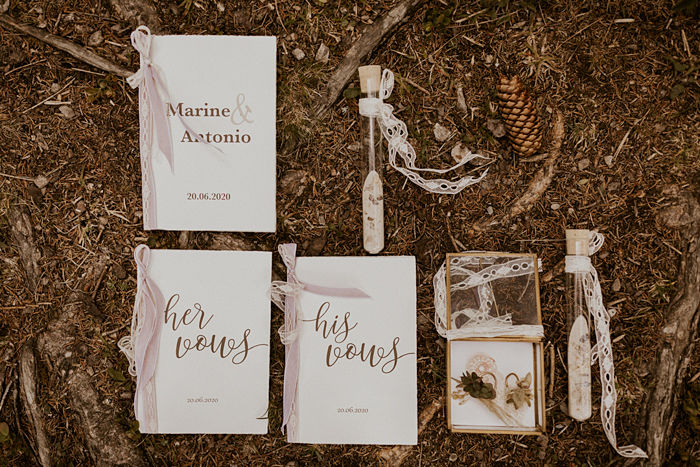 Wedding team:
Photography: Cécilia Hofer // Event Planning: All you need about // Floral Design: Rieder Fleurs // Officiant: Humanisthme // Videography: Kandyflosse // Invitation Design: Fairepartapart // Makeup Artist & Hair Styling: Mael Jorand // Wedding Dress: Made With Love Bridal // Groom's Apparel: Iannalfo & Sgariglia