Anna and Dmitry's wedding, captured by Vladimir Simonov, shows just how amazing the boho wedding style is. The feathers, pampas grass, floaty dresses were all incredible and brought a relaxing feel to their big day.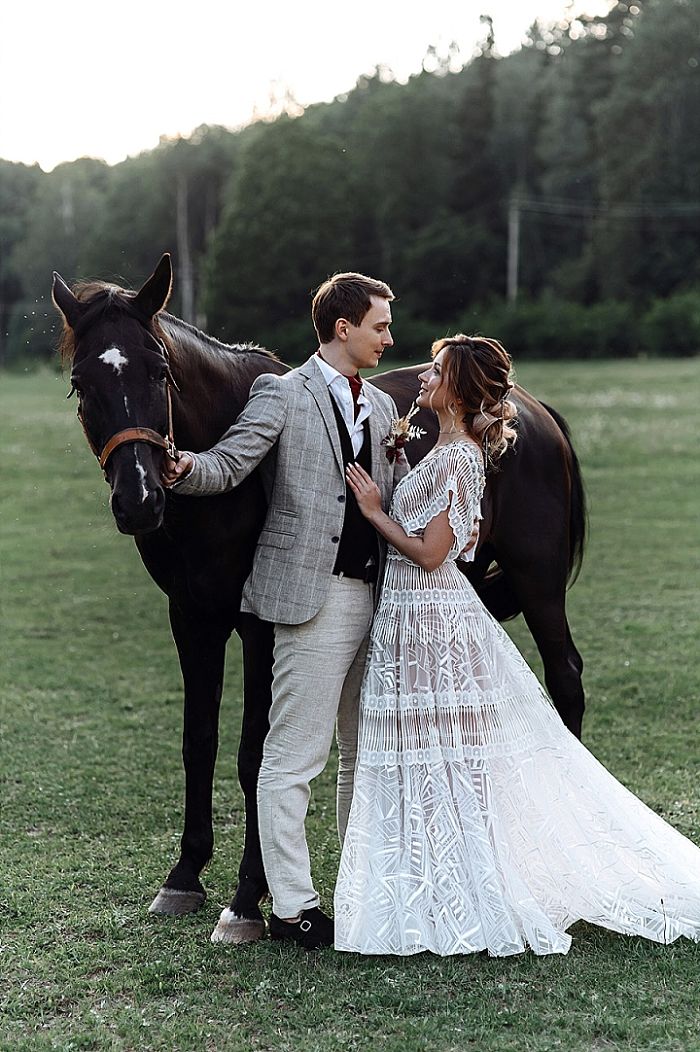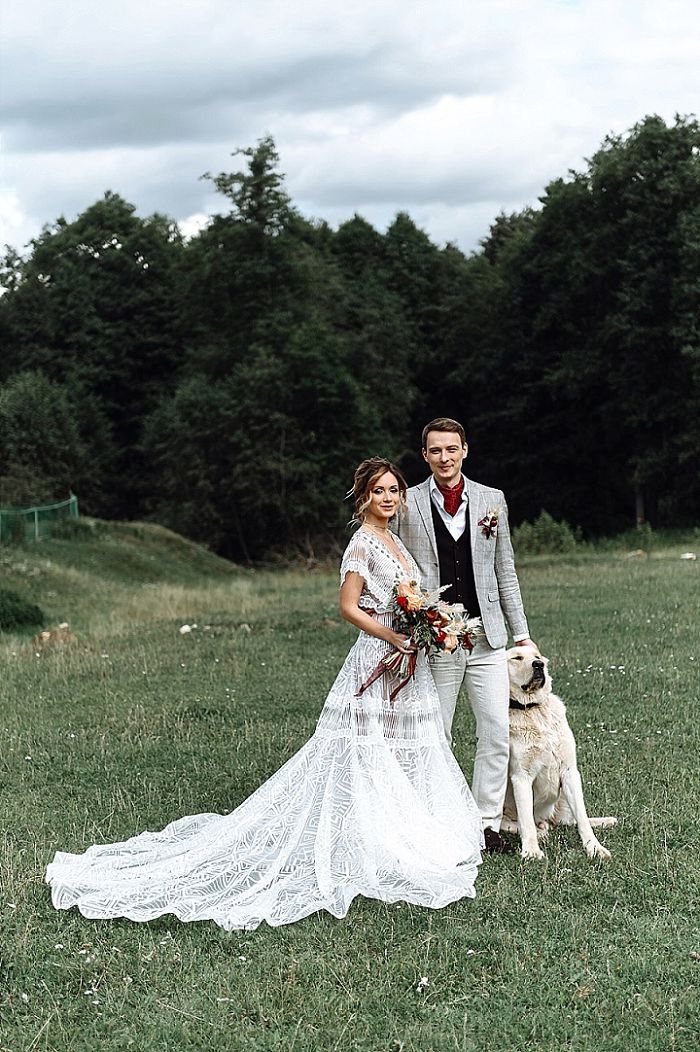 The couple managed to plan this extravagant ceremony in under six months. We can see how organised, well thought out planning leads to a successful wedding no matter how much time there is!
Keep on reading if you want to see the spectacular images which are so well put together that the wedding can be mistaken for a photoshoot!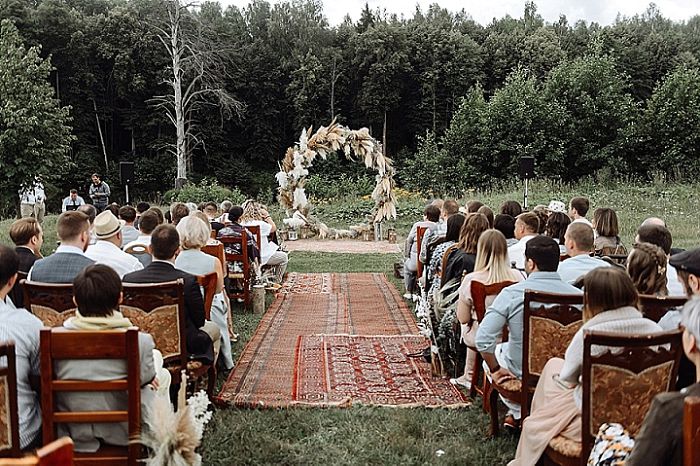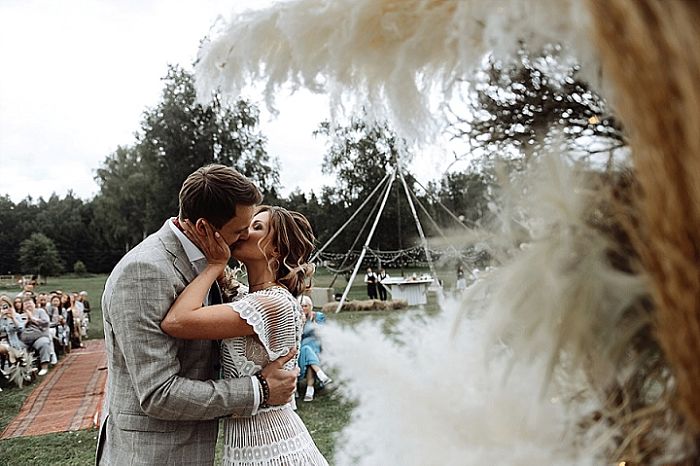 Advice to Future Couples
Anna and Dmitry recommend choosing wedding suppliers and professionals based on how well you get on with them. It's better to choose someone who really cares about what you want and puts your needs first. That way, you won't be stuck with someone who only cares about the money you're paying them.
Since their wedding was outdoors, Anna advises future couples to be aware that weddings outside end up being more expensive. This is because you have to be prepared for whatever the weather, so you end up spending money on blankets, umbrellas and tents. But don't let this put you off. Outdoor weddings immersed in nature allow for more spectacular wedding photos! 
Anna and Dmitry's Love Story
The couple met back in university when they were put in the same French group. They spent years afterwards just being friends, but in 2014 everything changed when they realised how perfect they were for each other.
On a trip to Cité island, in Paris (Anna's favourite place!), Dmitry got down on one knee and popped the big question. Anna was besotted with him and said yes of course!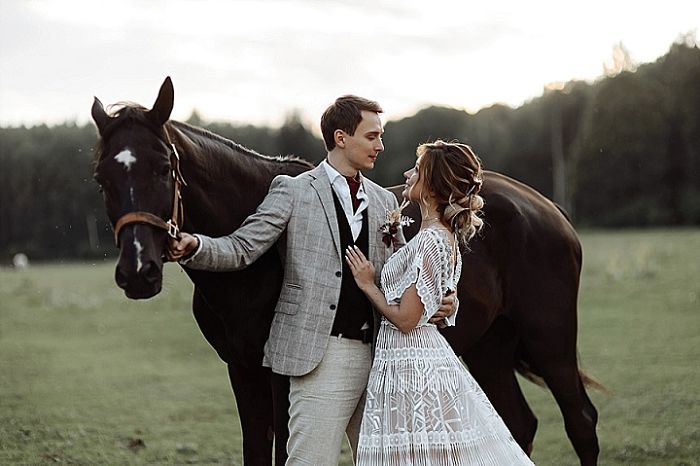 Wedding Venue: Polyana
The wedding was held in the summer of 2019 at Polyana, a private members club in Russia's Moscow region. This was the perfect location for their boho style event and provided enough space to fit their fifty guests.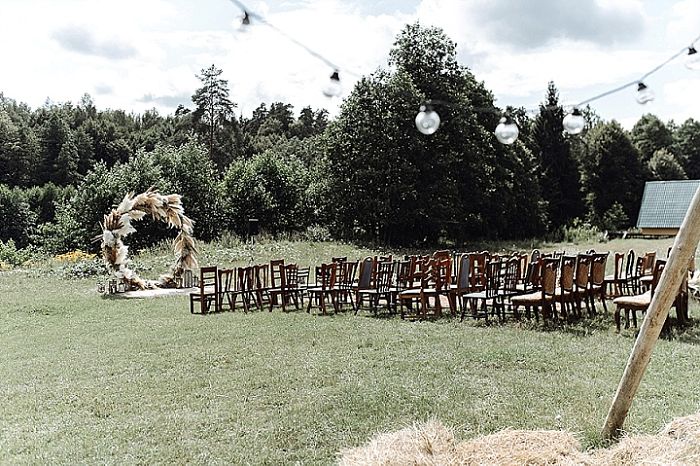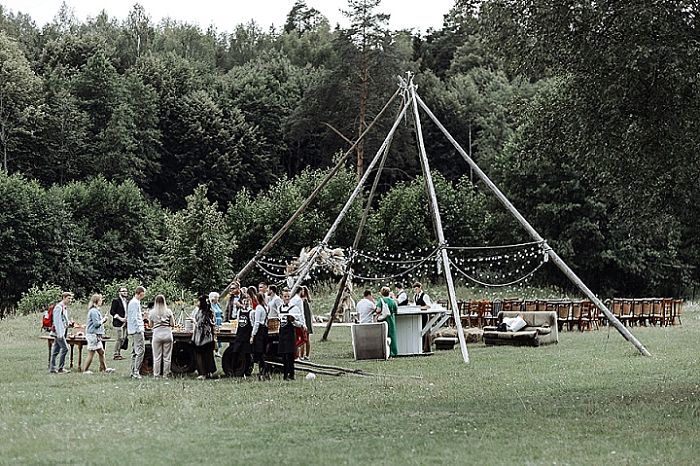 Wedding Style
Anna's light, floaty wedding gown was from Rara Avis and jewellery from Rainbowseekers. She allowed her bridesmaids to pick whatever they wanted to wear, to ensure that their personalities were reflected.
Dmitry's outfit was not a traditional wedding suit, but instead consisted of pieces from different brands.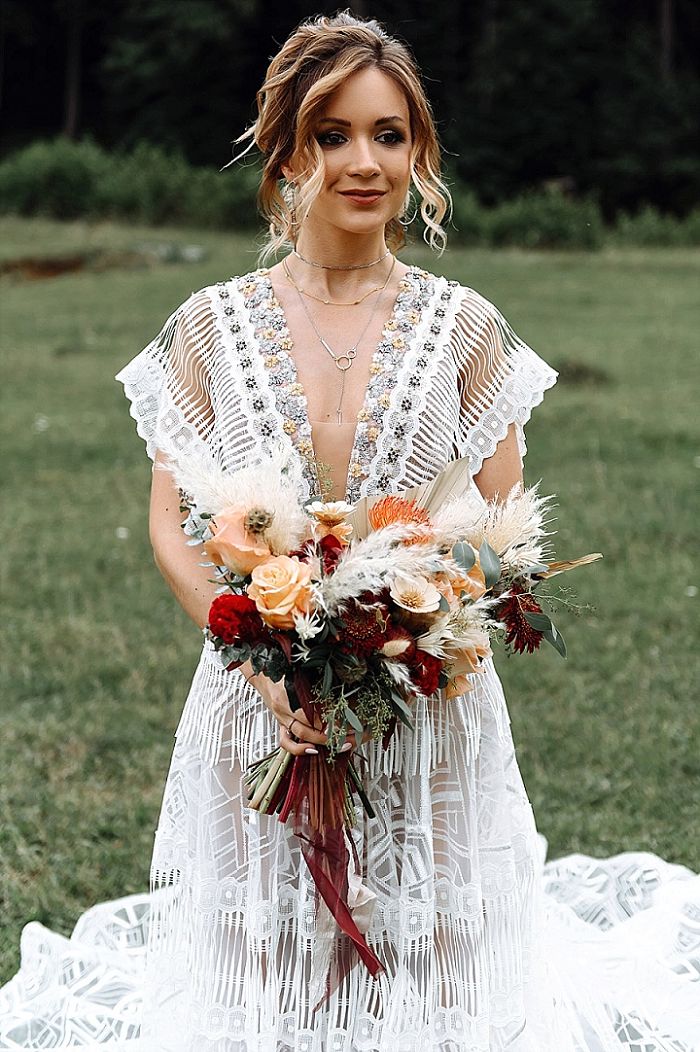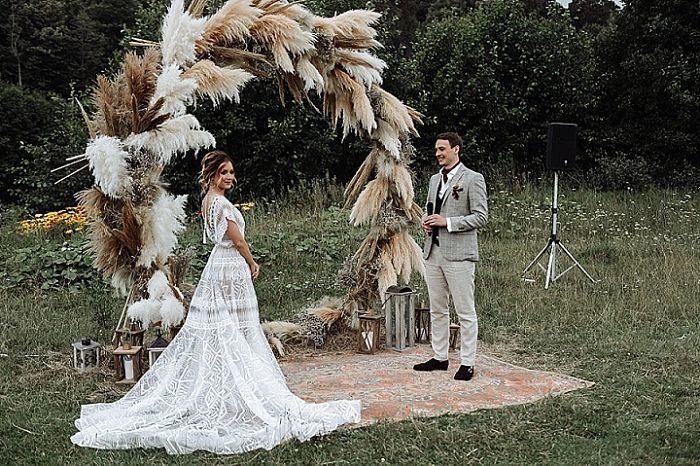 Wedding Theme: Burgundy, Dark Green and Copper
The colour palette included tones of burgundy, dark green and copper. The tableware had pops of burgundy and the venue was filled with rustic rugs, candles and lantern light fixtures.
To continue the boho style, all of the guests arrived wearing feathers and clothes with lightweight fabrics. It was all extremely well-coordinated and created a splendid bunch of wedding photos!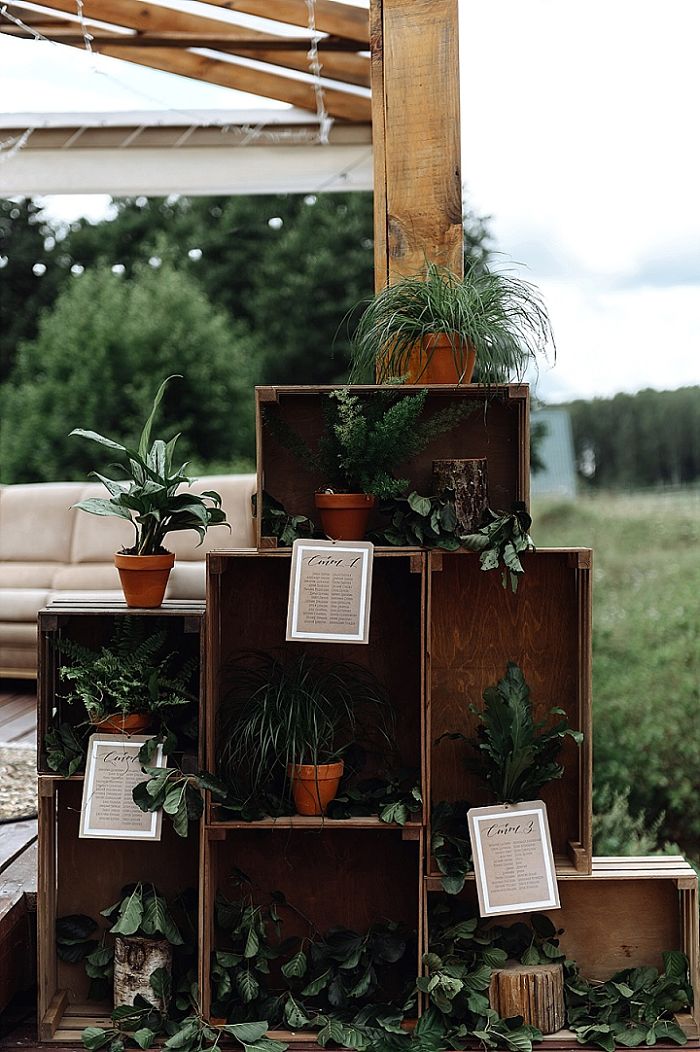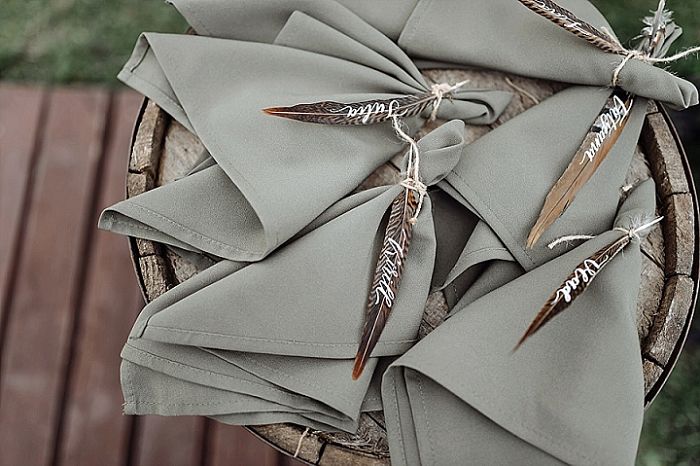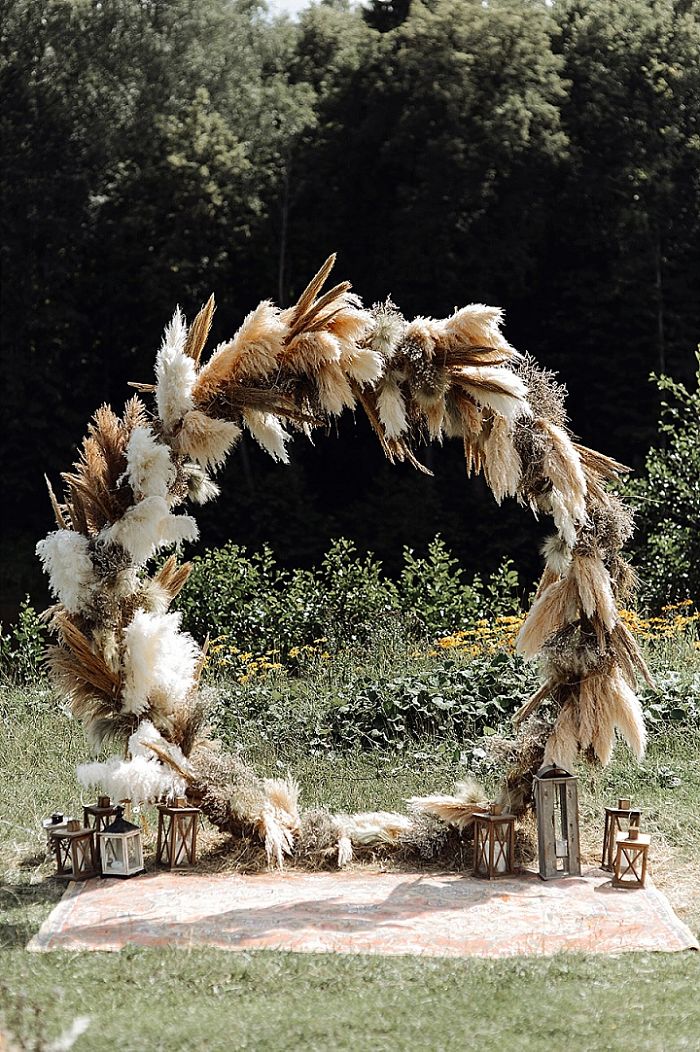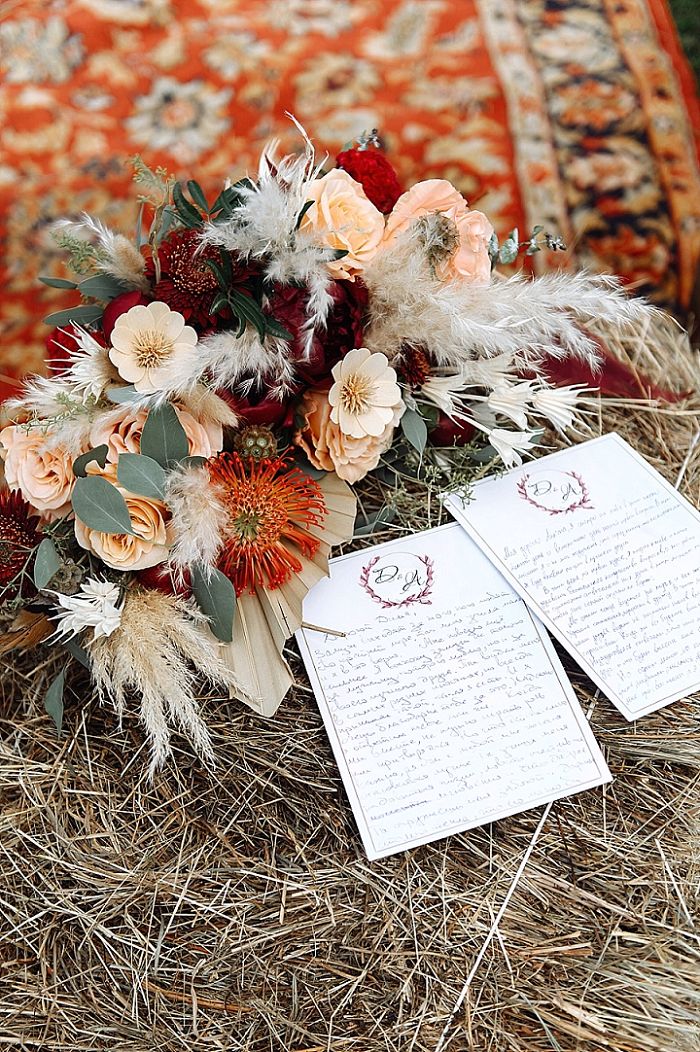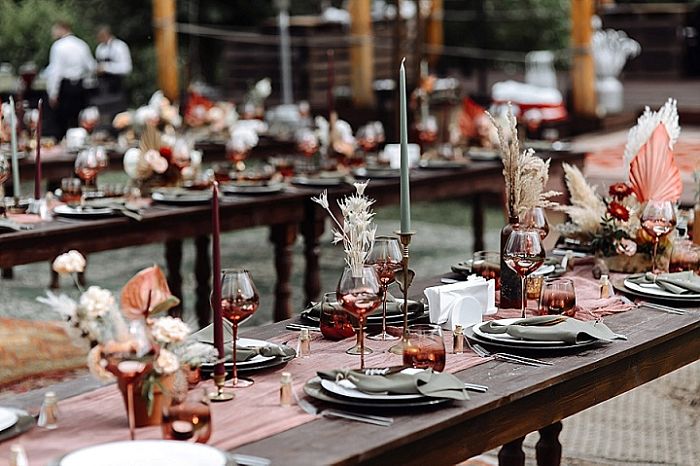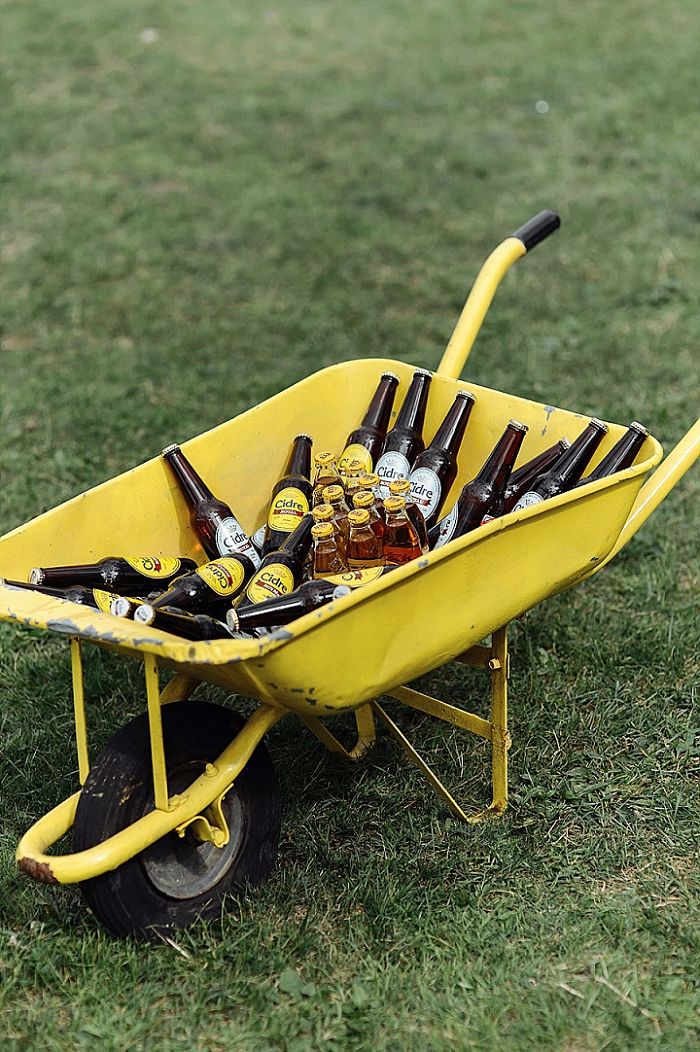 Wedding Flavours
The couple provided a variety of foods at their wedding banquet including canapes, turkey and salmon. This meant that every guest would definitely be able to indulge in food that they enjoy.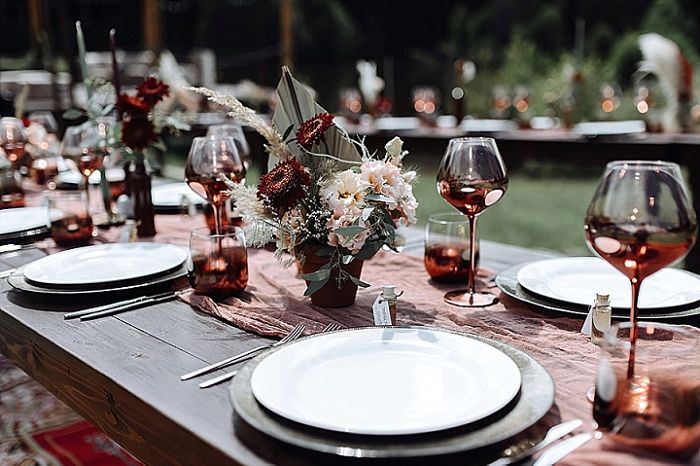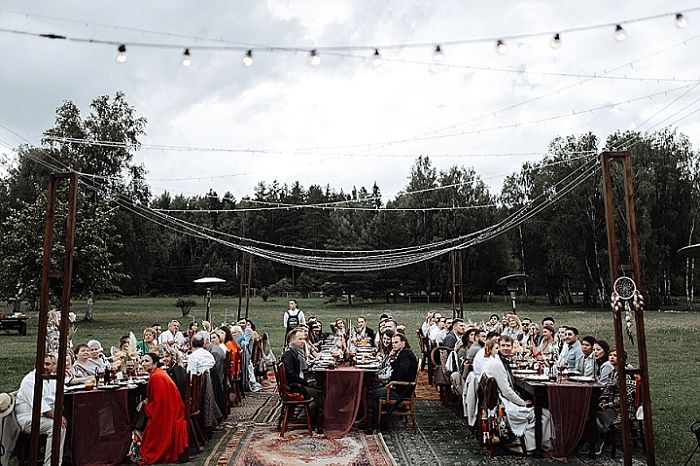 Anna's sister even brought a selection of cheeses all the way from France!
For the cake, the couple opted for a simple design with 3 tiers and buttercream decorated with cherries and blackberries.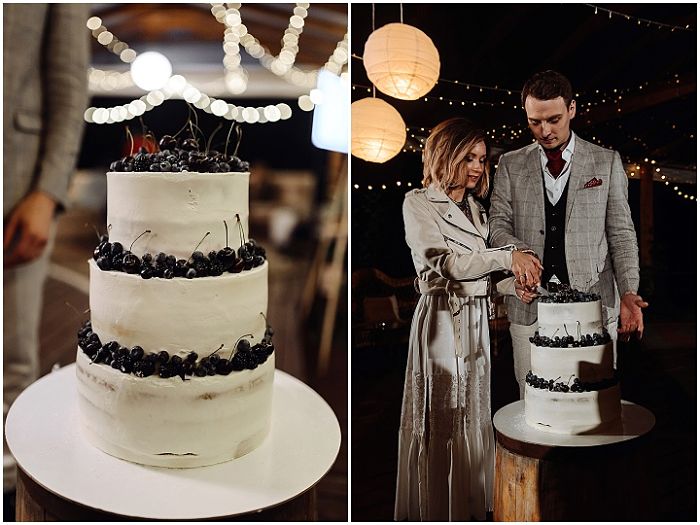 The Reception and Entertainment
Since Polyana is a large wedding venue, the couple had to go the extra mile to make sure that there was enough entertainment for all of the guests. To do this, they had different activities for guests to take part in throughout the day. One of their quirky activities was to give everyone a checklist of intriguing facts about other people at the wedding. Then, guests had to find the people who matched the facts on their checklist. This was a great ice breaker and provided extra fun throughout the day!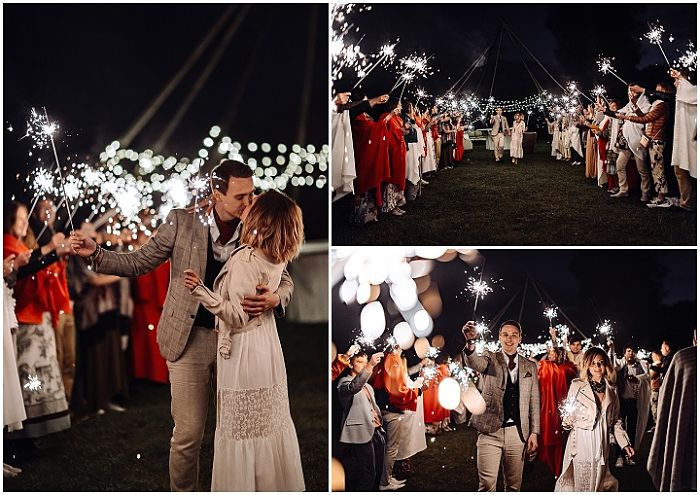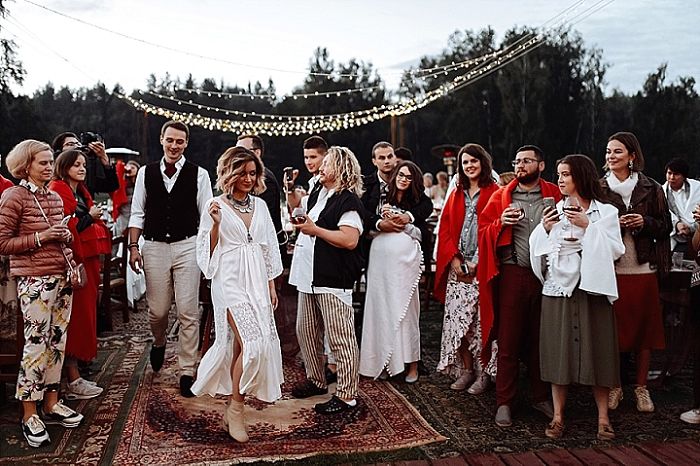 Favourite Memories
Vows during the wedding ceremony isn't a tradition at Russian weddings, but Anna and Dmitry decided to include this in their wedding. Once Dmitry began his speech, Anna and the guests noticed some happy tears, and it was such a sentimental moment that will be in their hearts forever!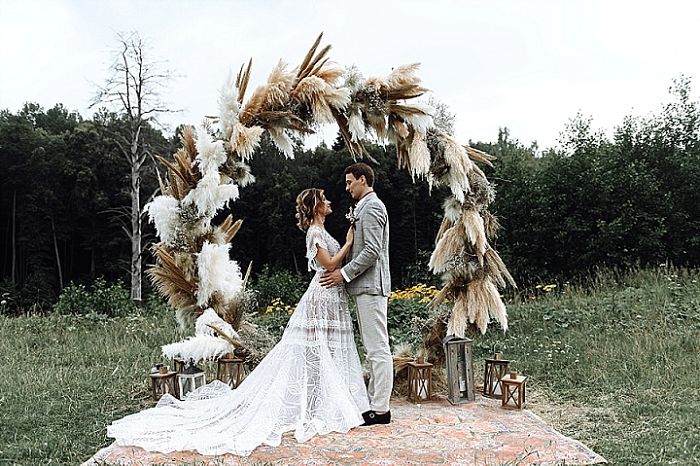 When the day finally came to an end, Anna and Dmitry jetted off to Sardinia, Italy, to enjoy their honeymoon surrounded by vineyards, sunny beaches and divine Italian food!
Wedding team:
Photographer: Vladimir Simonov // Decorator: Tandem wedding // Makeup: Roman Mokroguzov // Hair: Leonid Romanov // Dress: Rara Avis // Bride's accessories: Rainbowseekers // Hosts: Andrey Dzheliev & Dmitry Sholik // Video: Ambasador Pictures // Cake: Lavander sweets // Venue: Country Club Polyana