There are so many beautiful locations for a wedding proposal, and the beach is one of the most popular. This proposal at a beach in California is so dreamy and we are obsessed with it.
From the horse riding at dusk to the post-proposal photoshoot… in this article there is all the inspiration you'll need if you're thinking of proposing to your future bride or groom-to-be!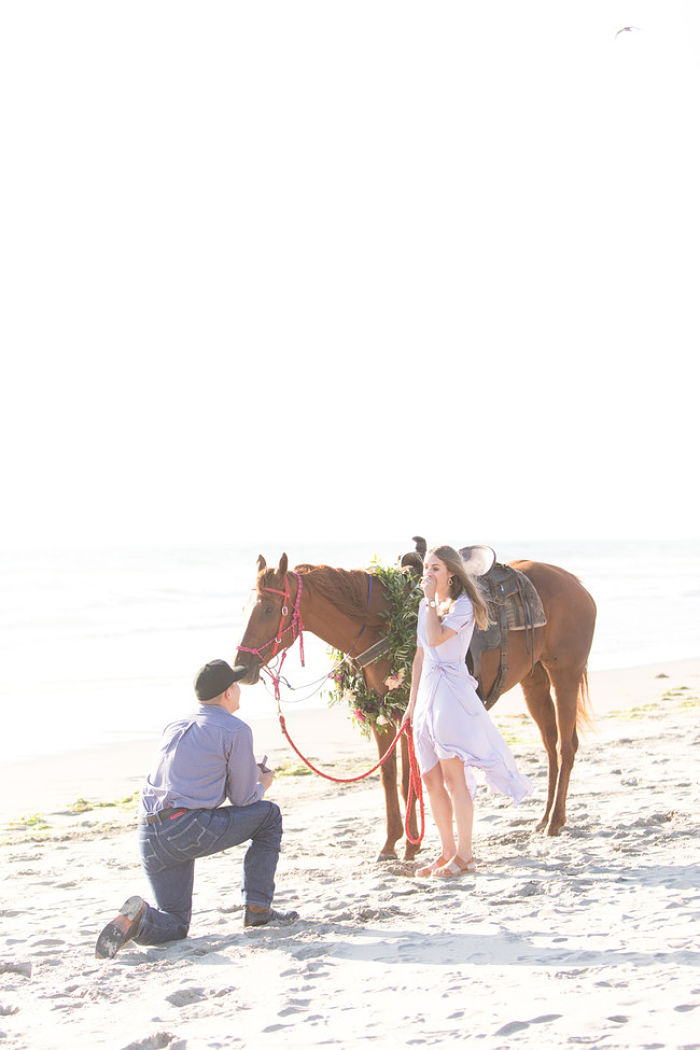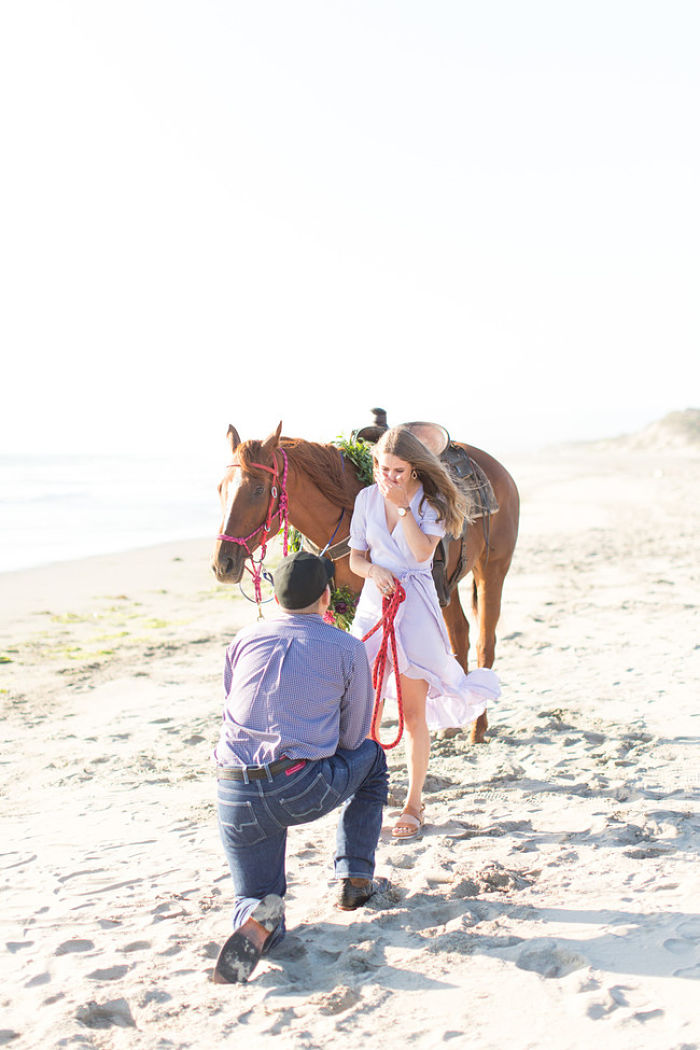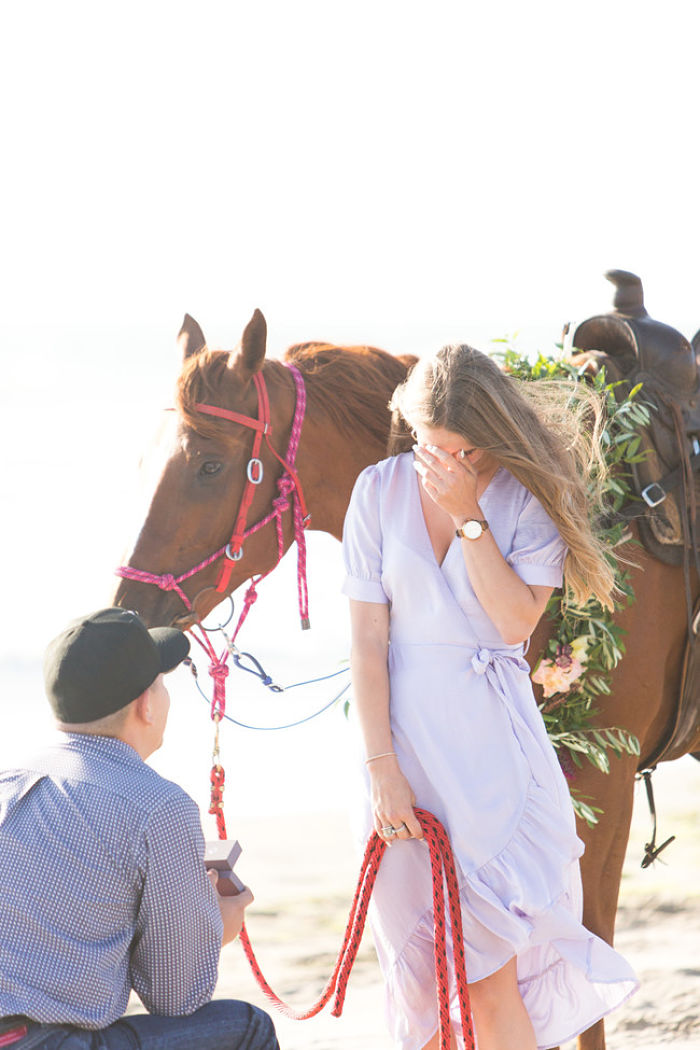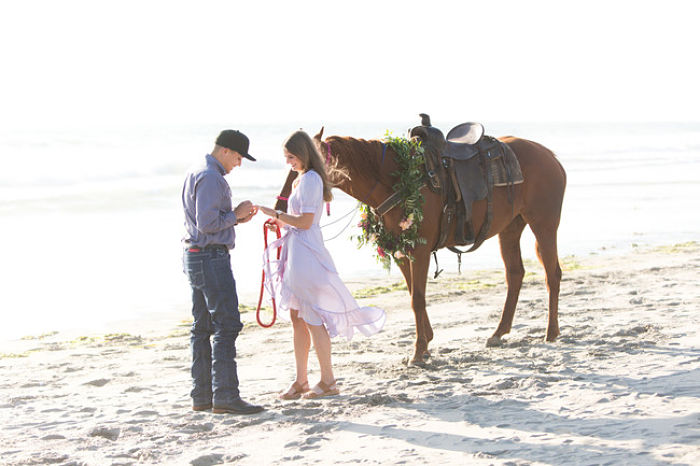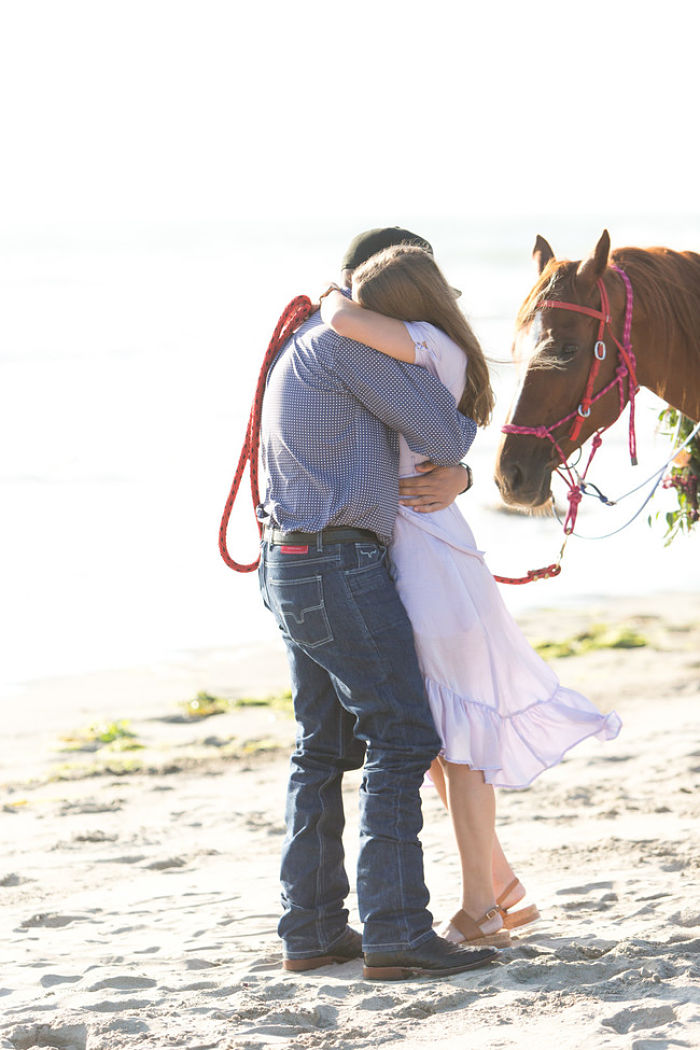 How They Met
The couple work with horses and met one year in Kansas City at the American Royal Quarter Horse Show. They instantly fell in love and had so much in common!
After a few friendly conversations, Cody asked her out and they began their romantic fairytale together!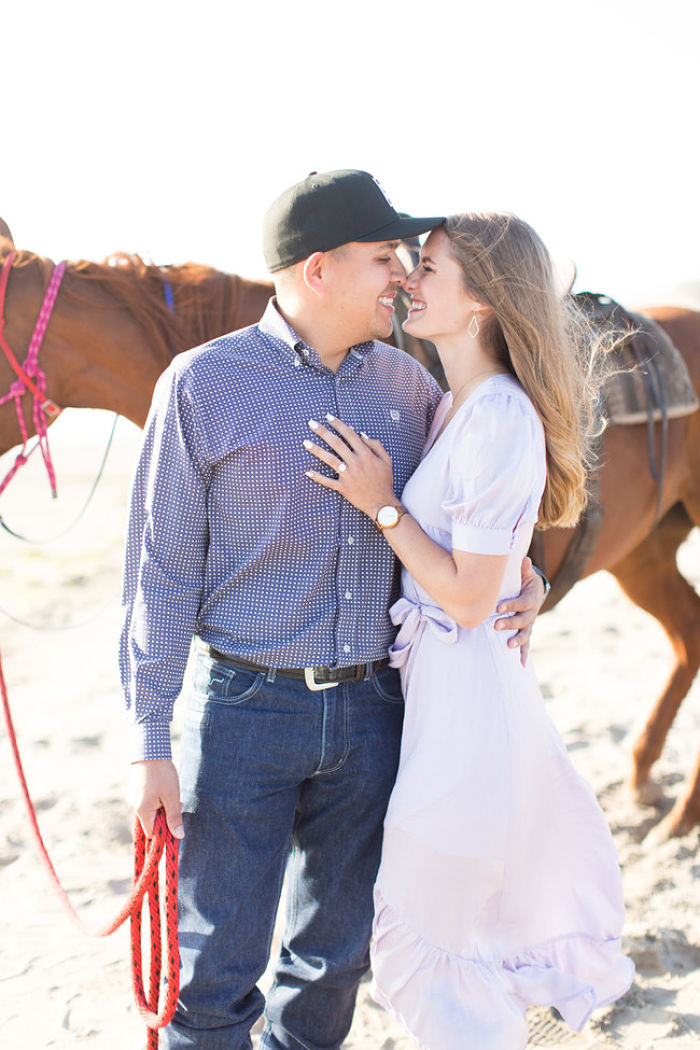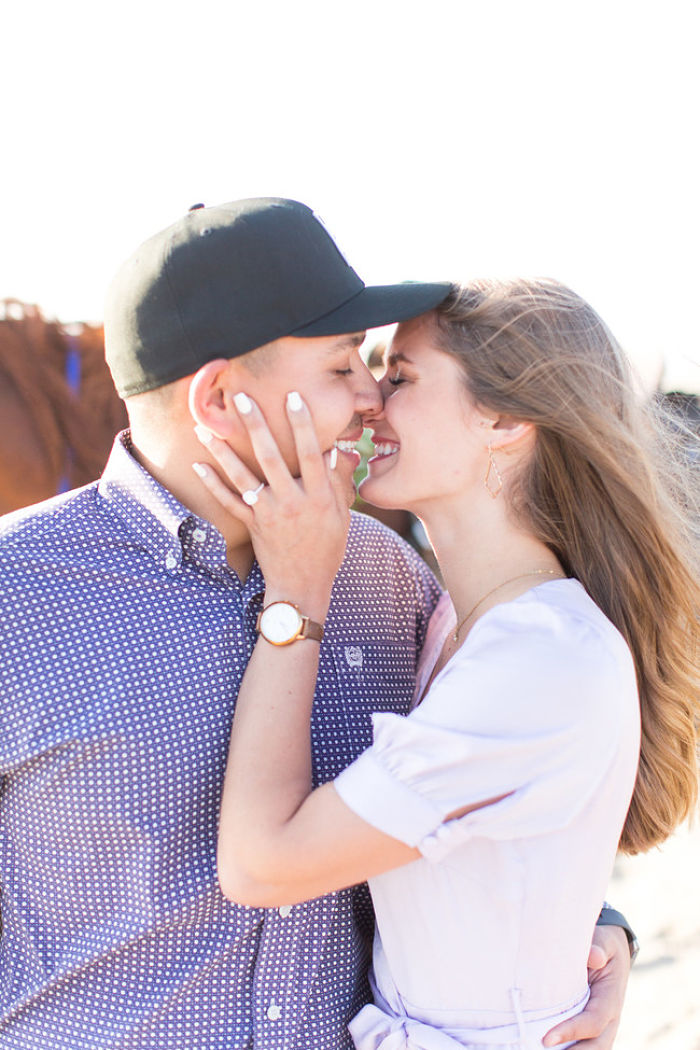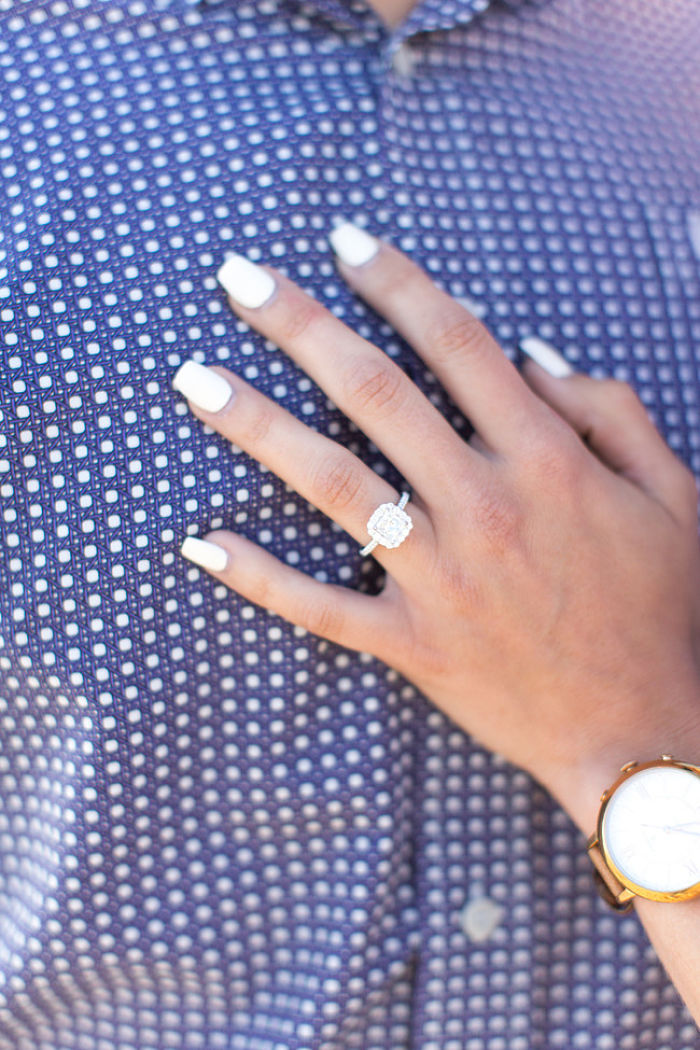 Proposal Location: California
The proposal took place on a trip to California where they planned to visit Monterrey and the incredible city of San Francisco. Cody tricked her into thinking he needed to do a photoshoot for his company, so she put her best outfit on, and they went off to the beach to take pictures.
The photographers, Laura and Rachel, were at the beach with the two horses pretending to be doing their own thing, and after the couple went to pat the horses Cody got down on one knee and proposed!
It was a huge surprise and made the moment was magical.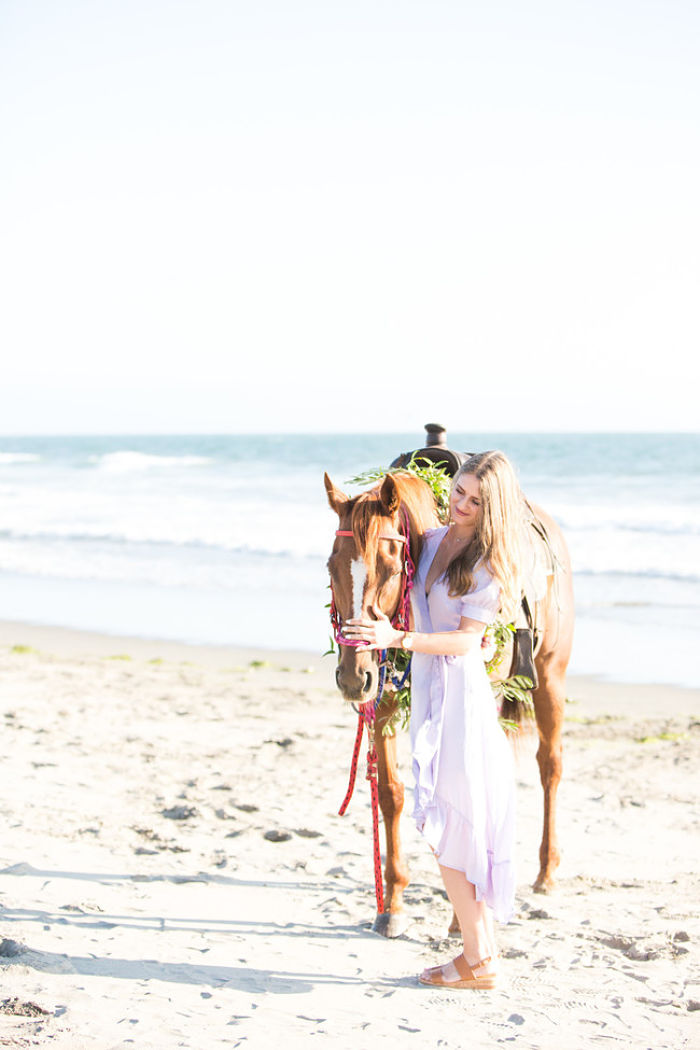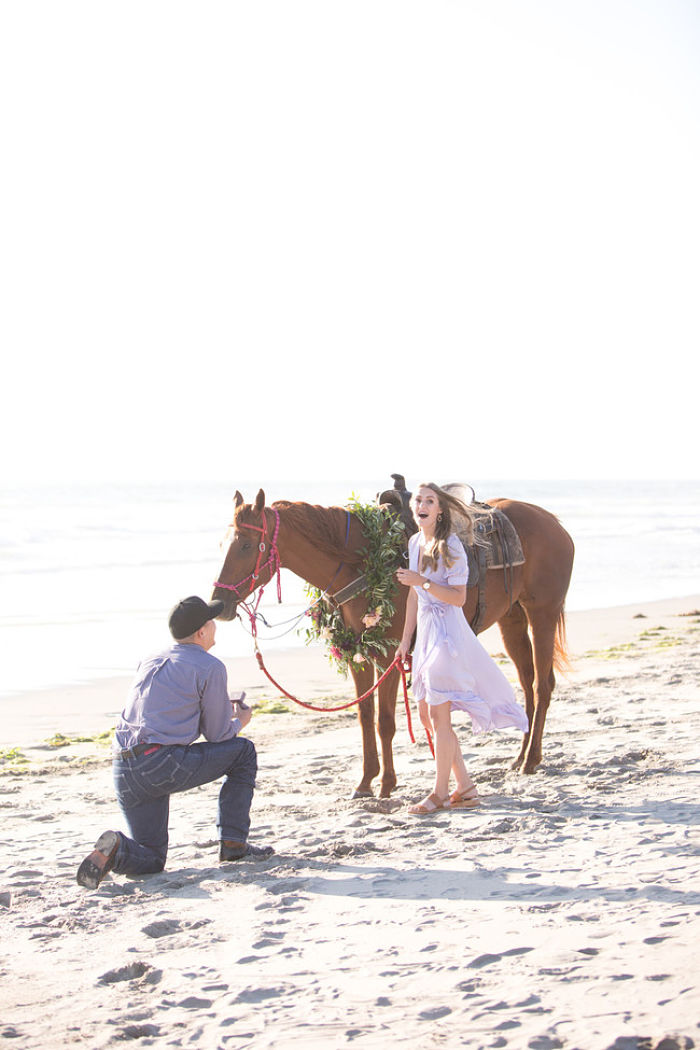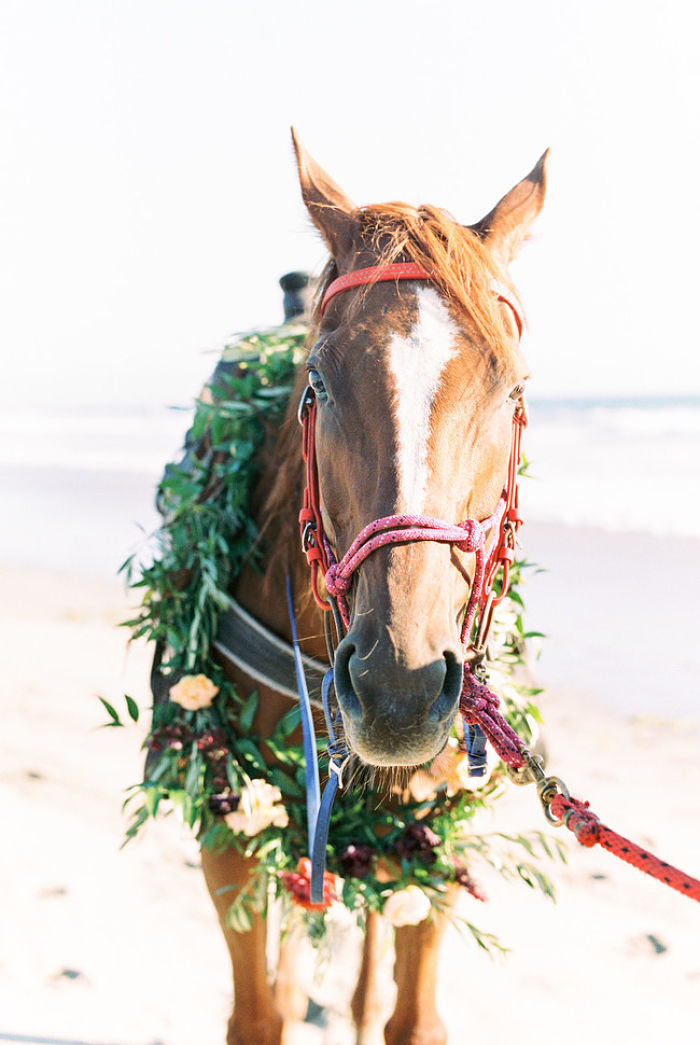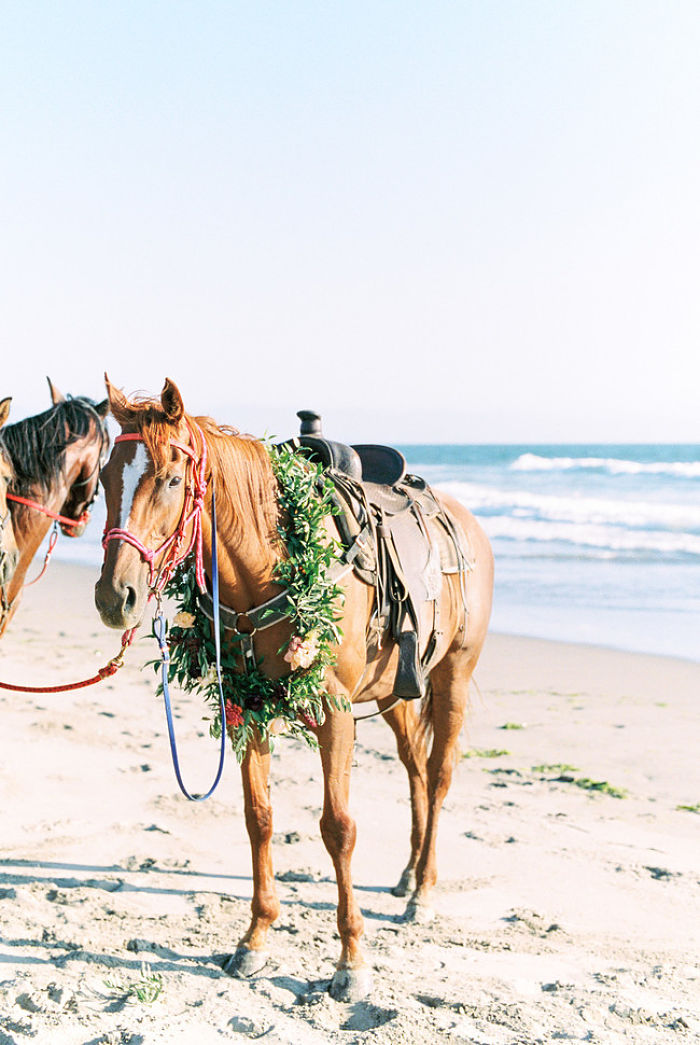 Romantic Photoshoot
Soon after, Laura and Rachel began the photo session as the couple graced the beach on the stunning chocolate brown horses. There was wine, floral décor and little bits of food all around the beach area and the warm sunset offered a phenomenal backdrop for their photos.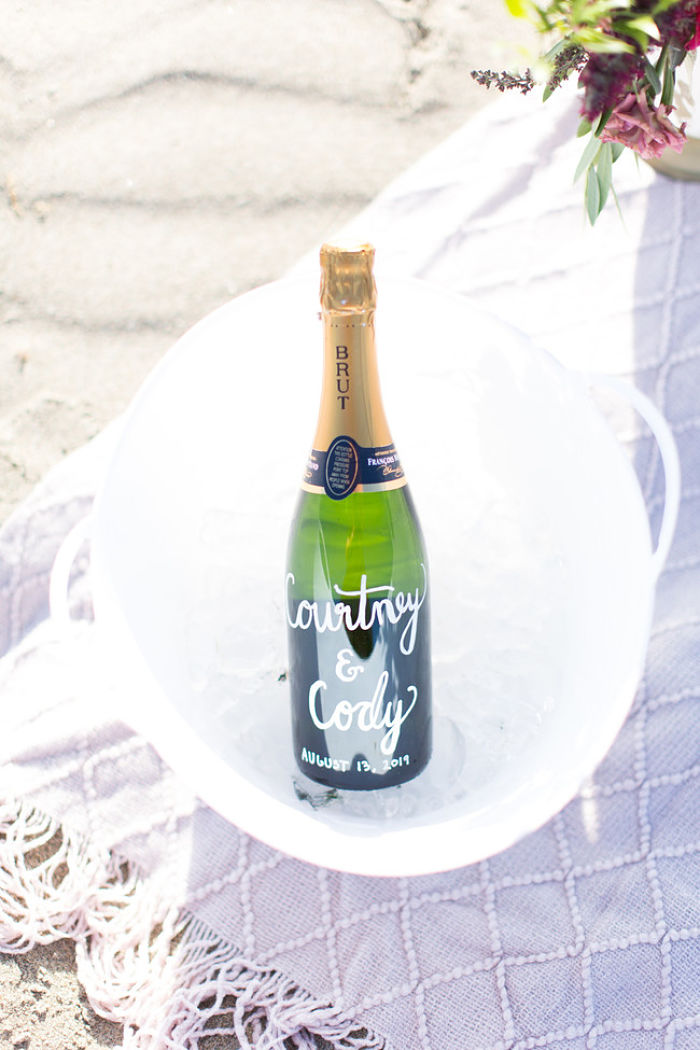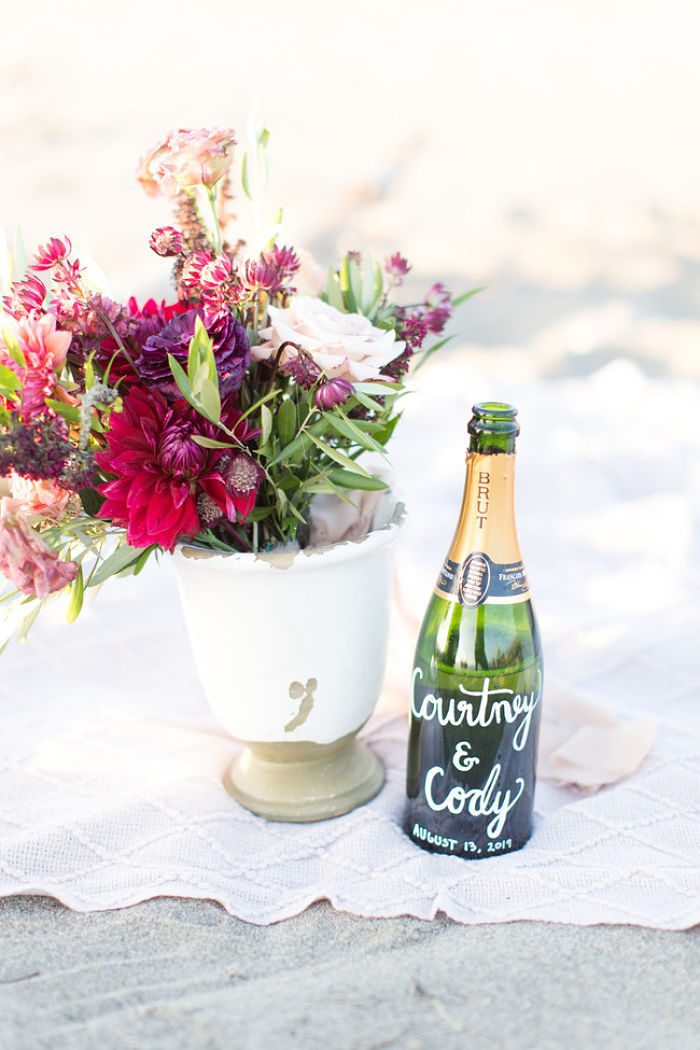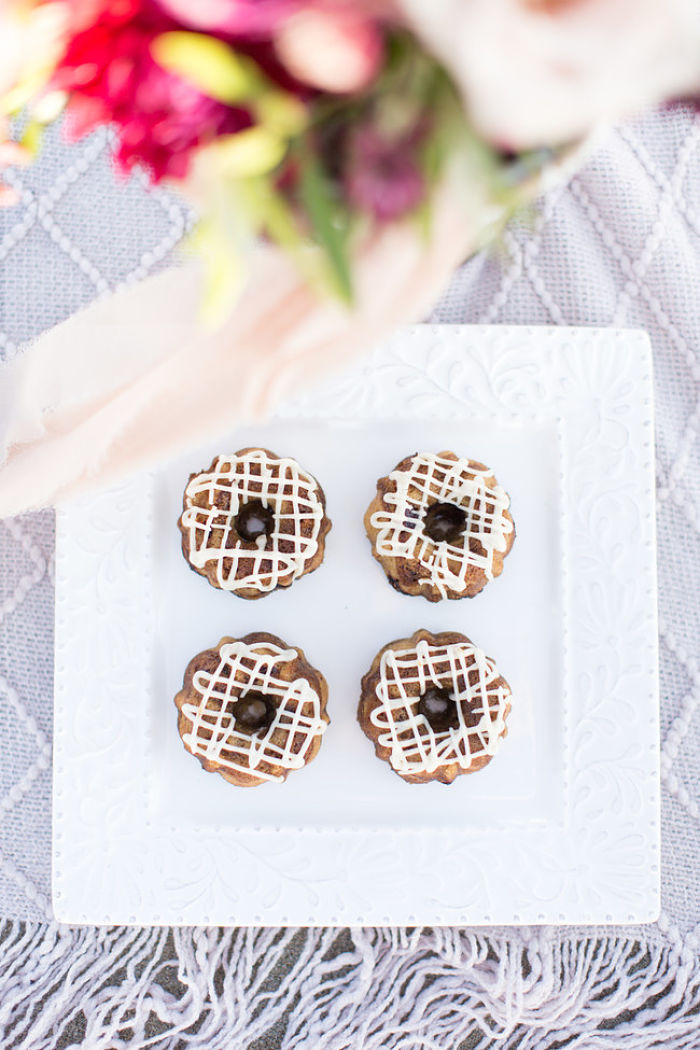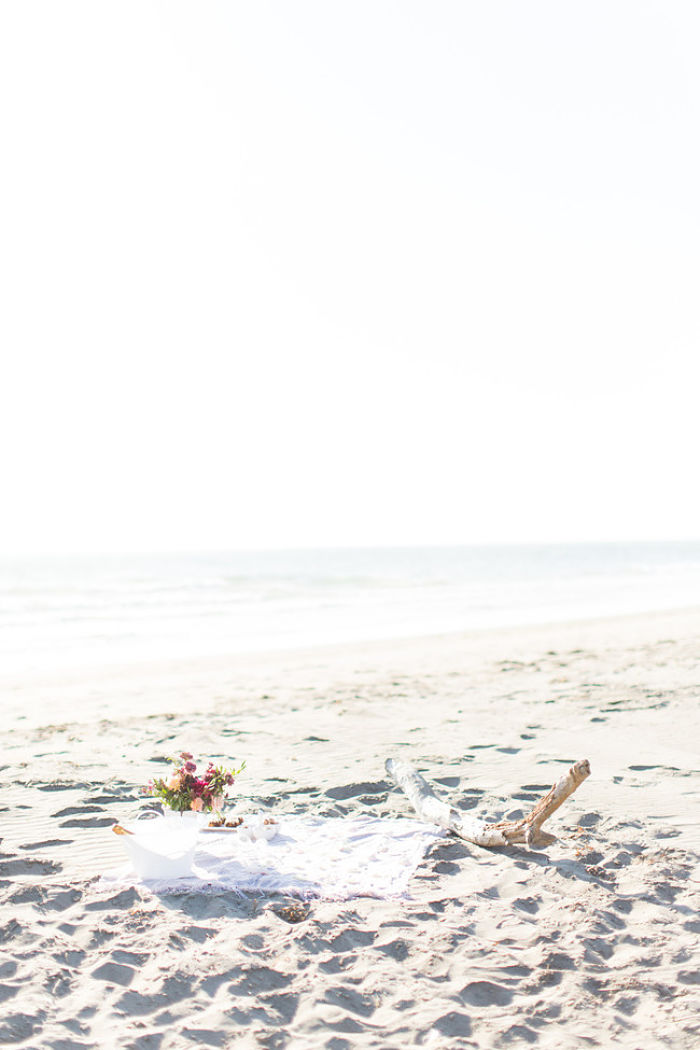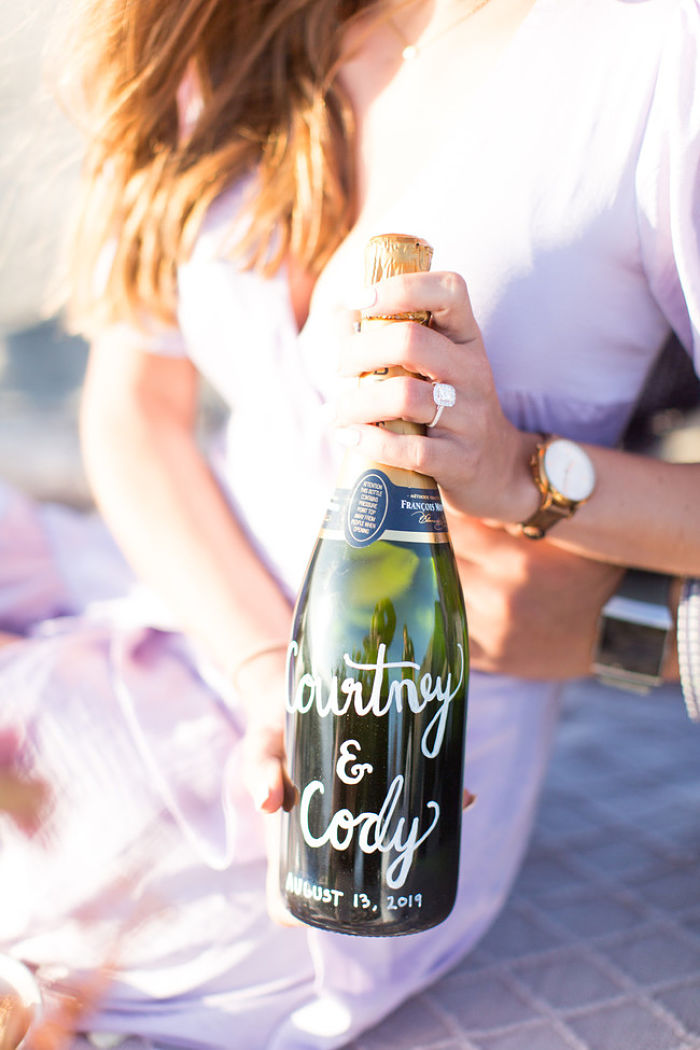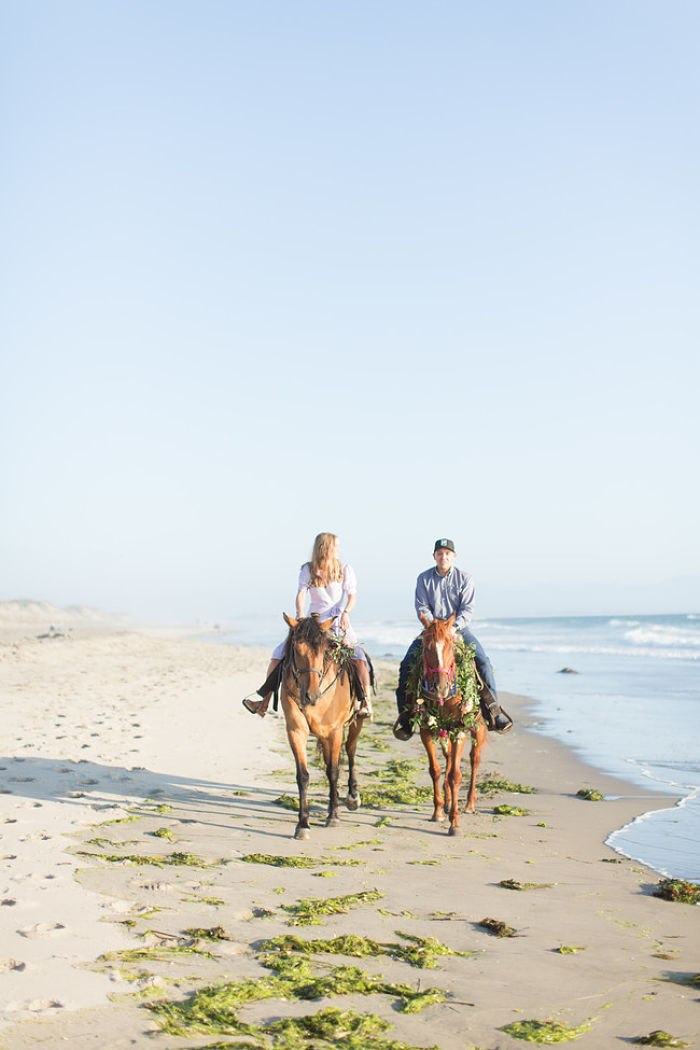 Wedding team:
Film Lab: The Find Lab// Bakery: M Baked Goods // Horses: Seahorse Equestrian // Floral Designer: Love and Flowers by Angie // Photographer: Laura & Rachel Photography